Katherine and Richard threw their heads back with laughter as they chatted to guests at their reception held at Victoria's Werribee Open Range Zoo. It was Melbourne Cup Day and the couple felt like the whole city was celebrating their love. 
The guests enjoyed a unique dinner in the safari-like setting, gazing out of the Meerkat Room's giant windows and watching the antics of the playful little Meerkats.
Named after the cute little creatures, the Meerkat Room was decorated with silver sashes and tall tropical centrepieces overflowing with orchids from Katherine's mother's garden. It all fitted in perfectly with the fabulous mood lighting and high ceilings.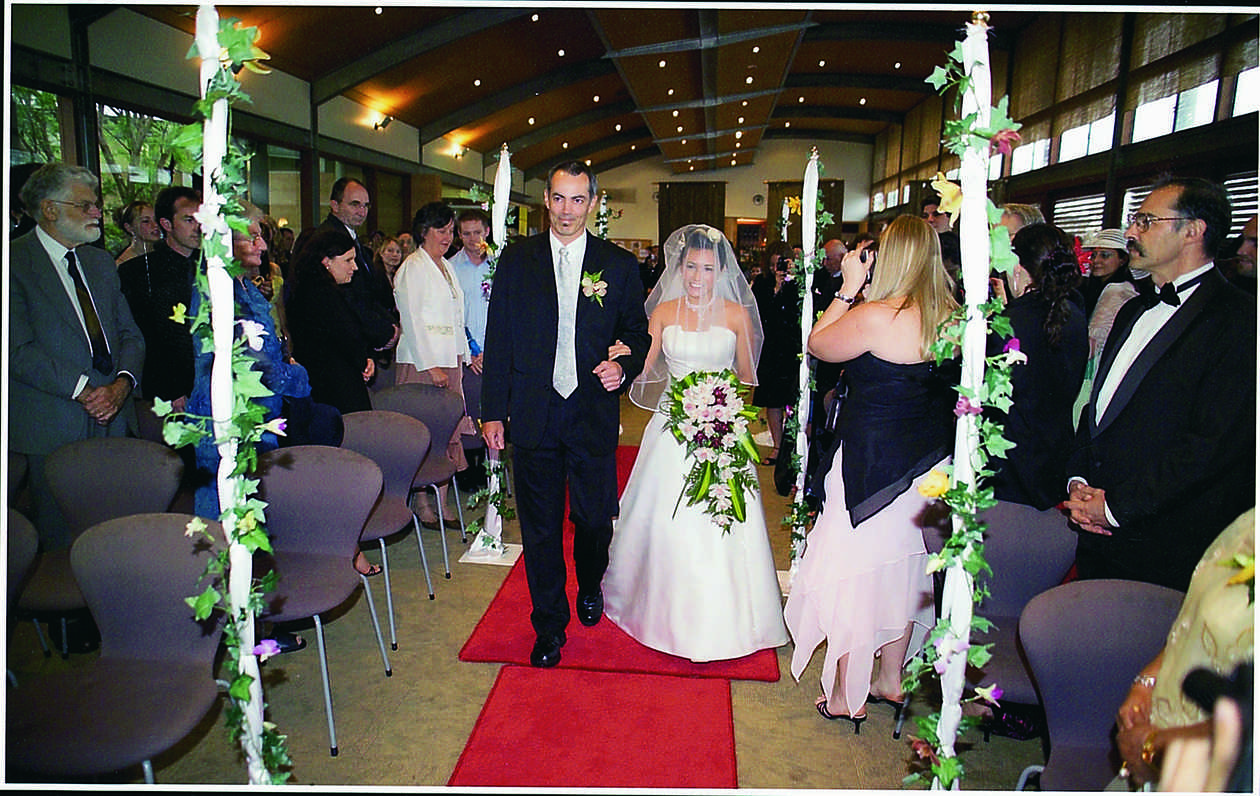 The delicious menu was an eclectic mix of the most wonderful aromas and flavours. The feast was provided by boutique caterers Artistic.
 With a jazz trio playing away in the background, Katherine and Richard stole a kiss, they were in love and care-free. But they hadn't always felt so relaxed!
 Three weeks earlier Katherine was a bride beyond consolation. Her florist and make-up artist had cancelled and there was also the chance that vital alterations to her wedding dress would not be ready in time.
On top of that, a surprise visit to their original venue led to the discovery that it had been transformed into an ugly construction site. Katherine's advice to brides is to go for the professionals every time!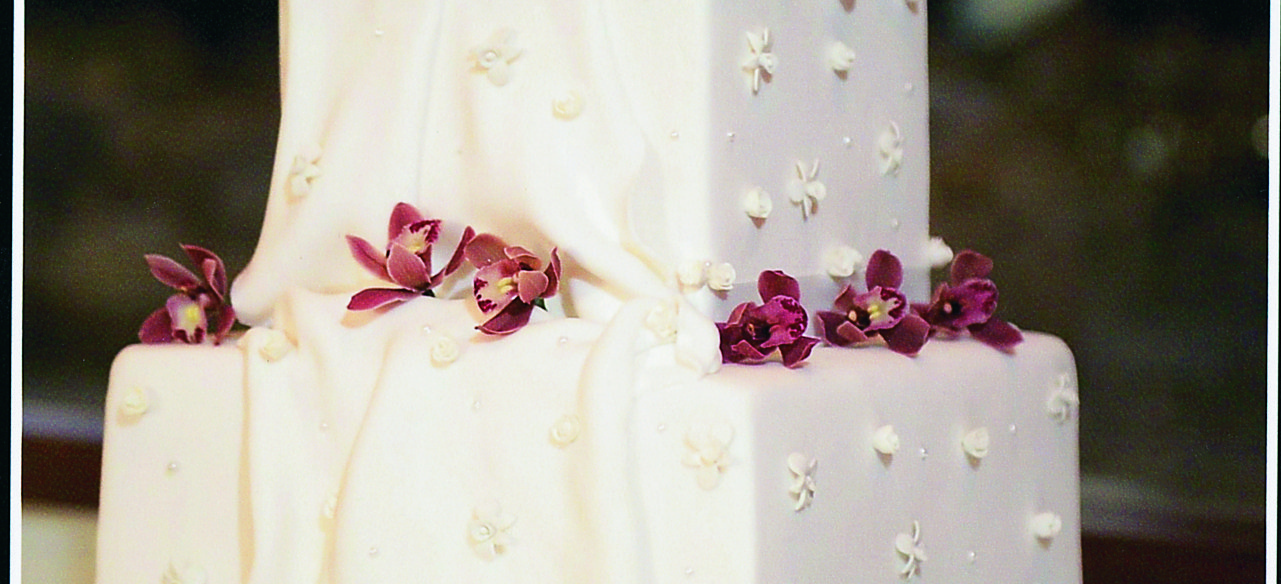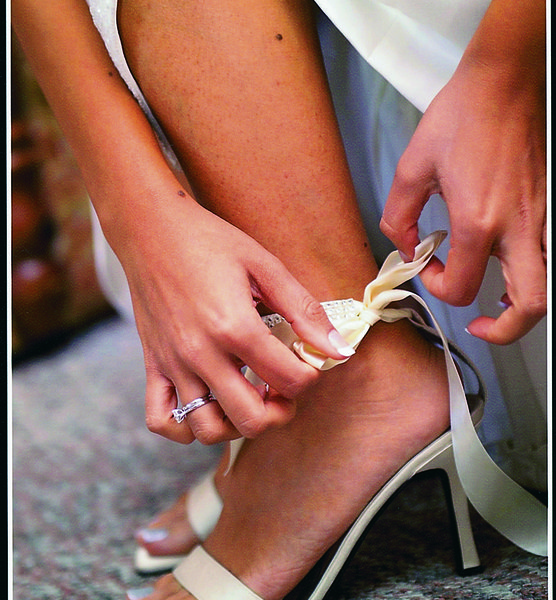 After all Katherine and Richard are experts at taking charge; they run their own health and lifestyle coaching business. 
The couple immediately cancelled the first venue and they alighted on the Werribee Open Range Zoo's magnificent surrounds for their reception. It's where Katherine and Richard had always planned on having their ceremony and they threw themselves at Artistic's mercy.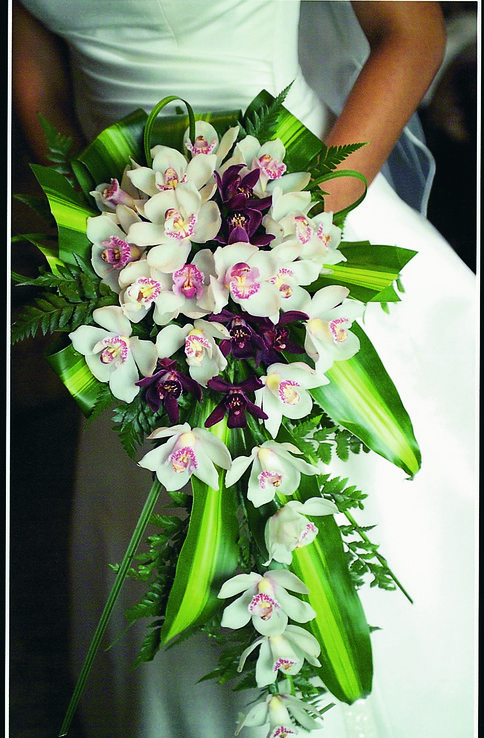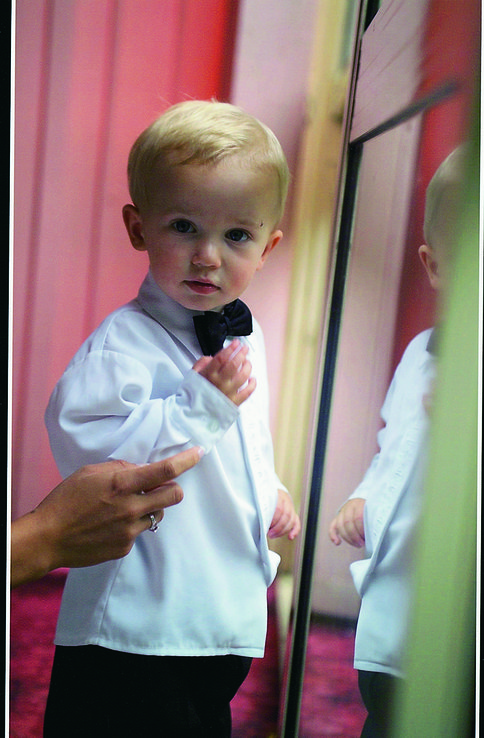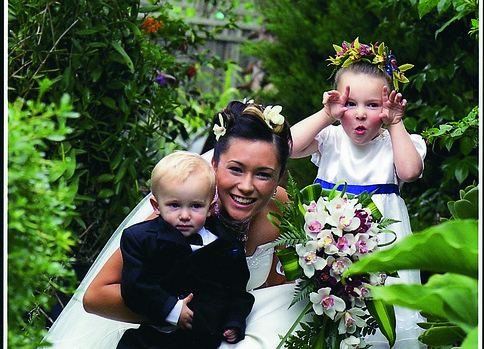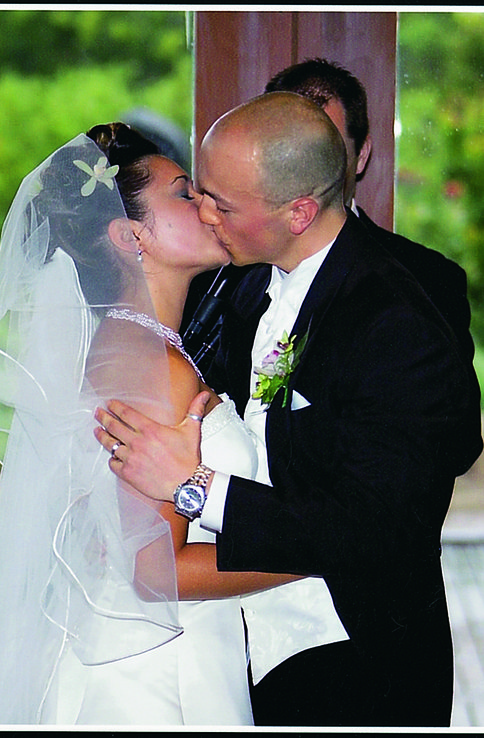 As the bride posed for photos before the ceremony the sun glistened on the magnificent Swarovski crystal neckline of her gown. "As we headed back inside, the weather took a horrid turn," Katherine laughs. "It started storming. Everyone was looking at me expecting me to cry, but I didn't have a care in the world. I knew by this stage it was going to be a great day no matter what."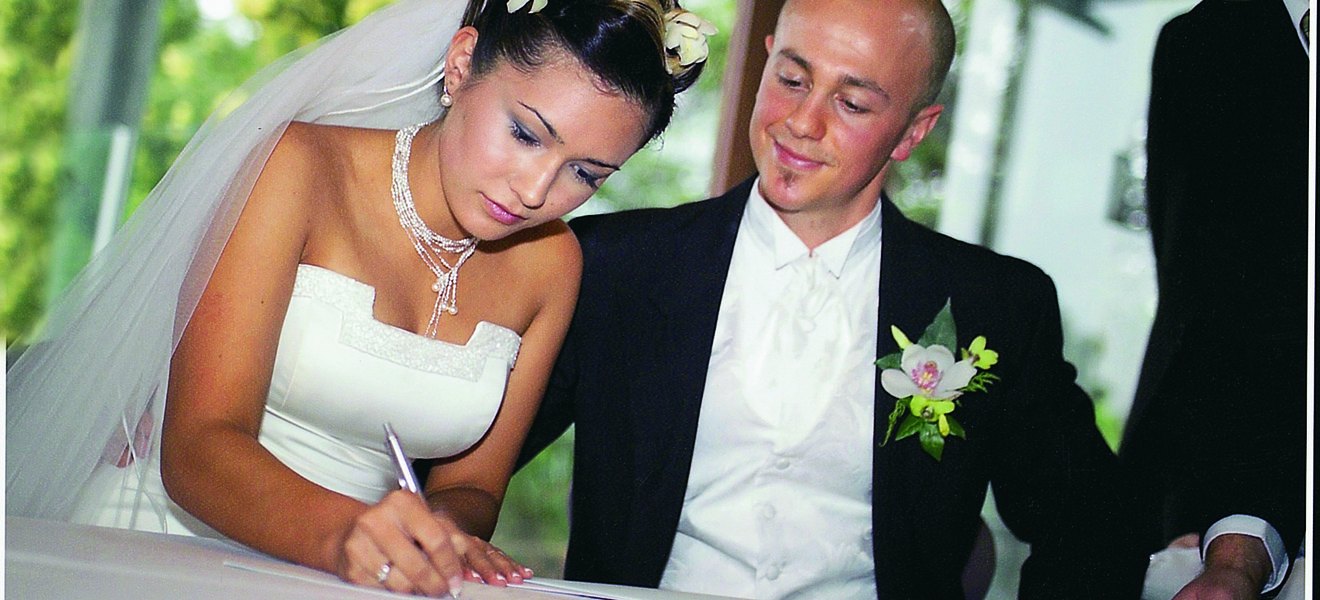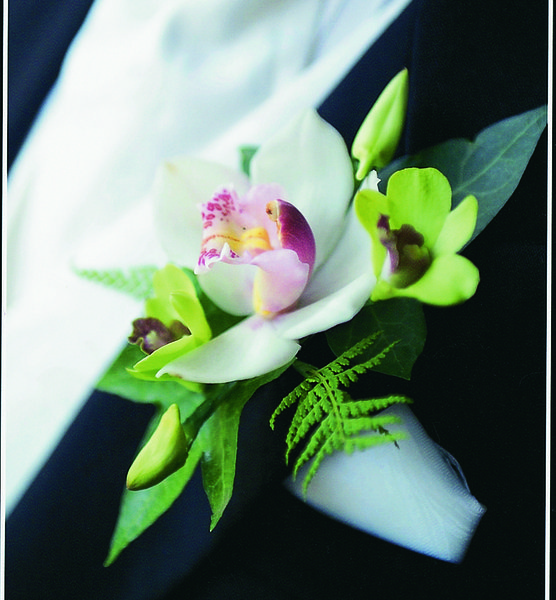 After the downpour, guests watched the Melbourne Cup and enjoyed pre-dinner drinks inside the grand surrounds of the stately Mansion at Werribee Park. It seems they'd known all along come rain, hail or shine, Katherine and Richard would have their perfect day.