WHEN LISA WASHINGTON AND HEATH MOORE CELEBRATED THEIR MARRIAGE ON a late afternoon in December, they knew that it was also a celebration of the people and places that they love.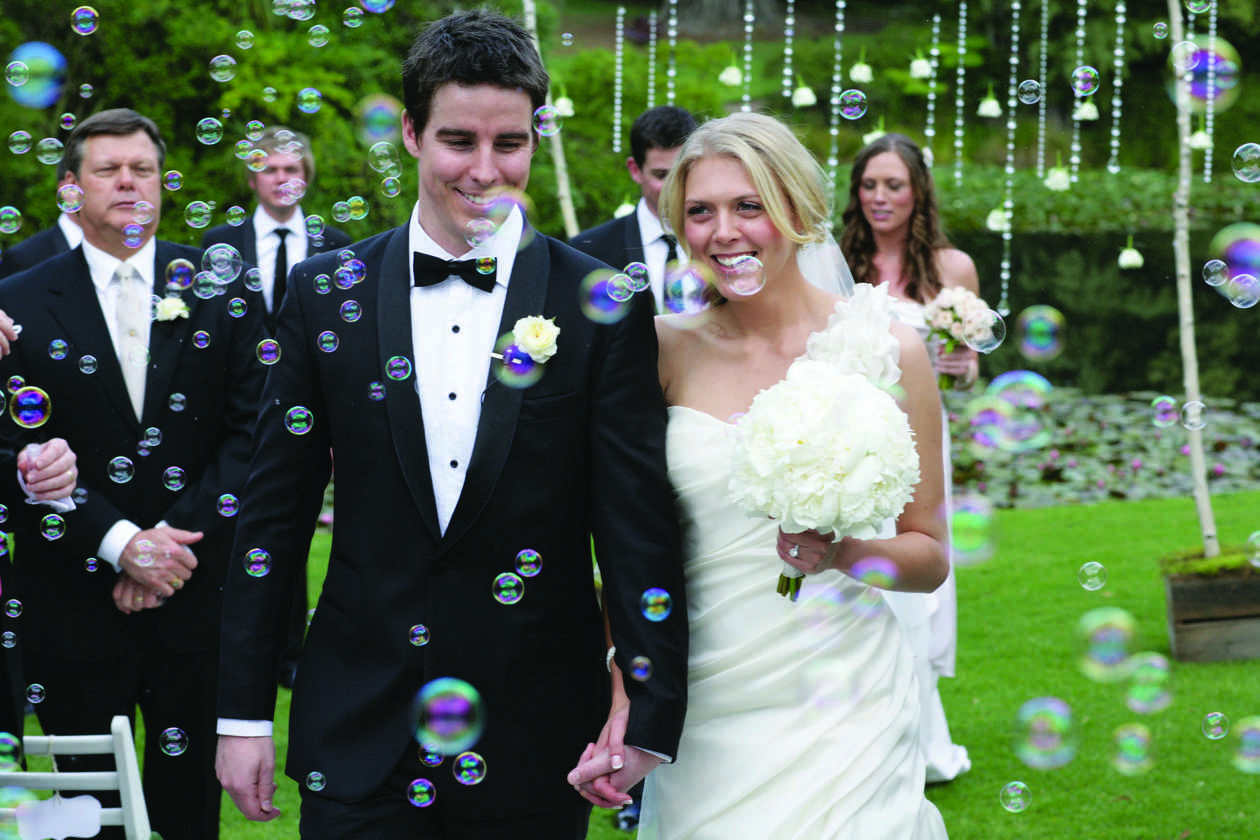 A series of chance encounters allowed Lisa and Heath to meet. The pair hit if off straight away, and a beachside date of Mexican food and Coronas saw them quickly discover a romance amid their shared interests.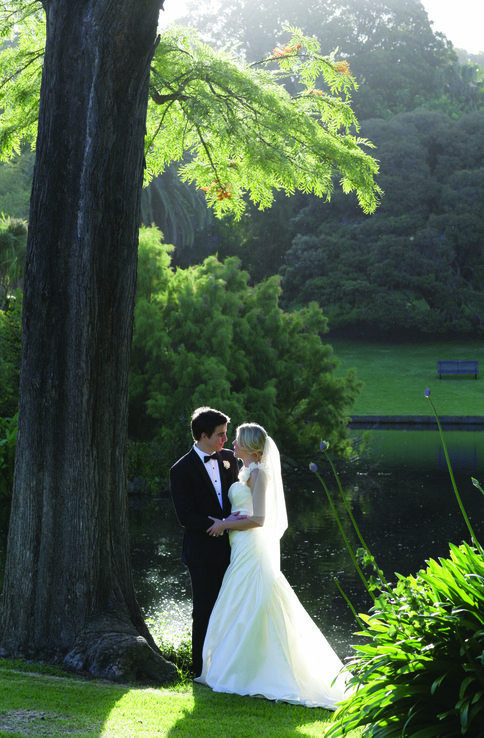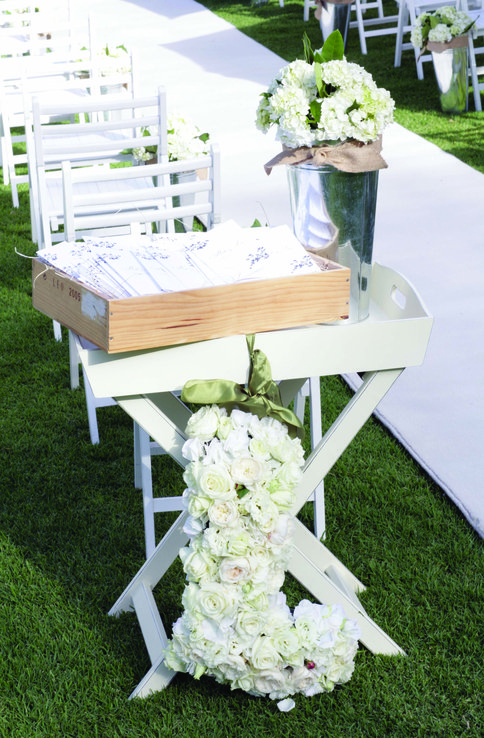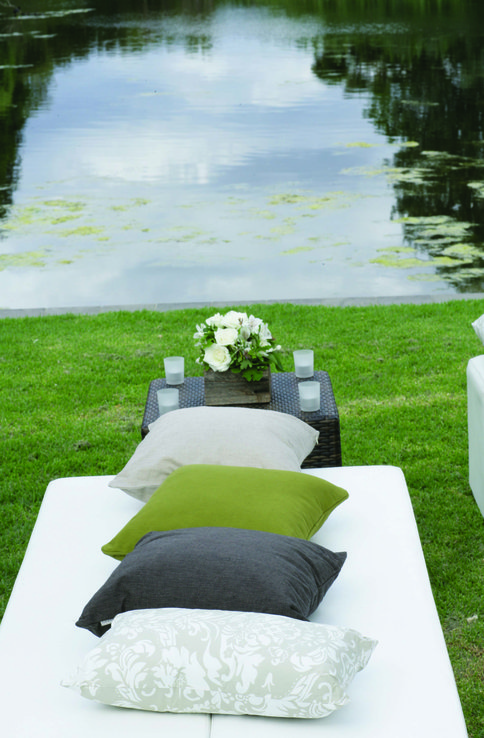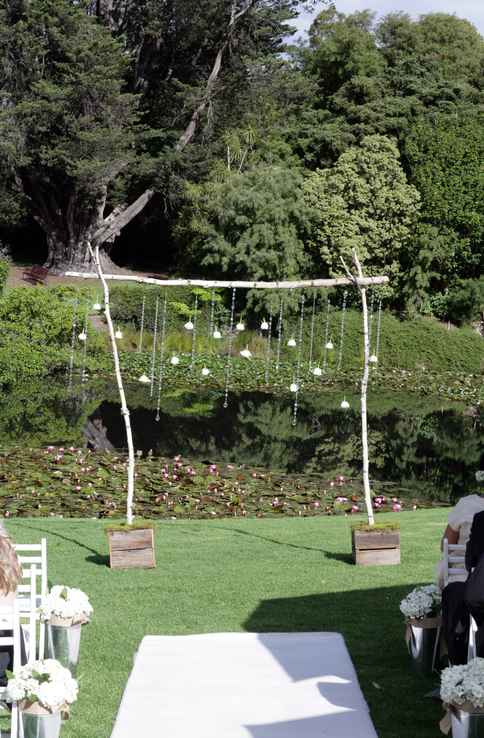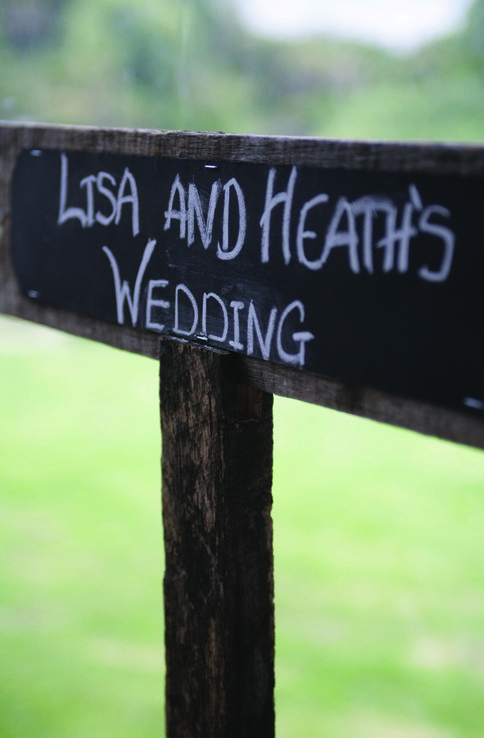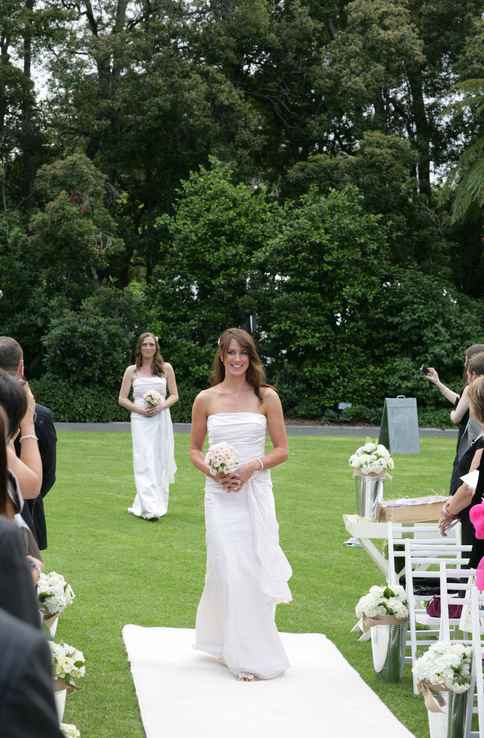 So when it came to planning the wedding, Lisa wanted their special day to be an injection of personality and playfulness, a culmination of what truly makes them happy. 
A dramatically gorgeous lake-side position in Melbourne's Royal Botanic Gardens would be the venue for the ceremony with a purpose-built marquee set to showcase the reception. Everything in between would be a symbol of Lisa and Heath's relationship, not just with each other but with their beloved family and friends.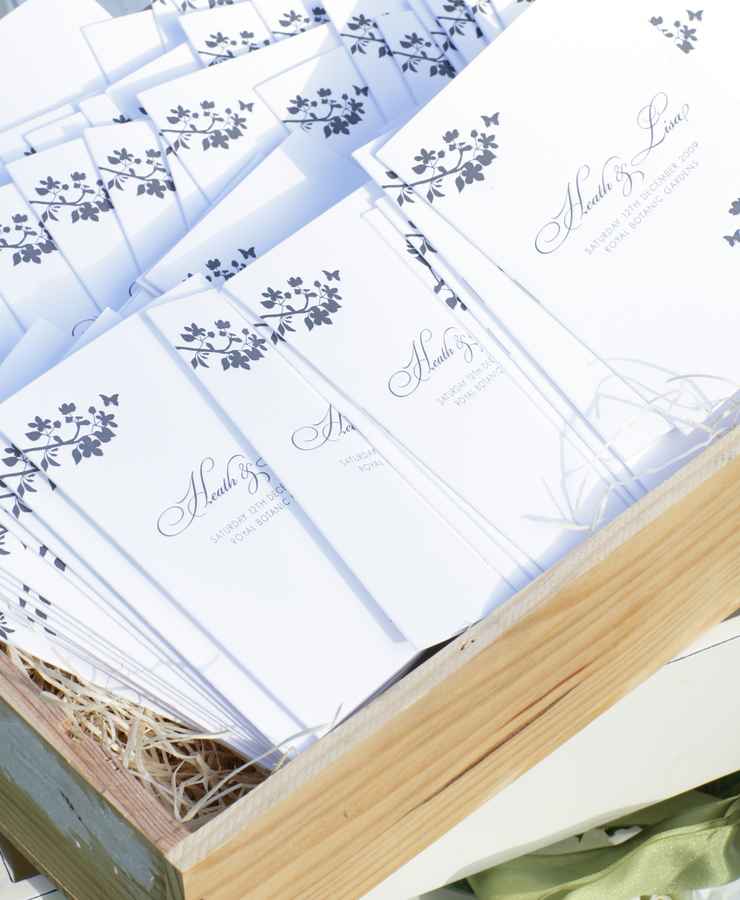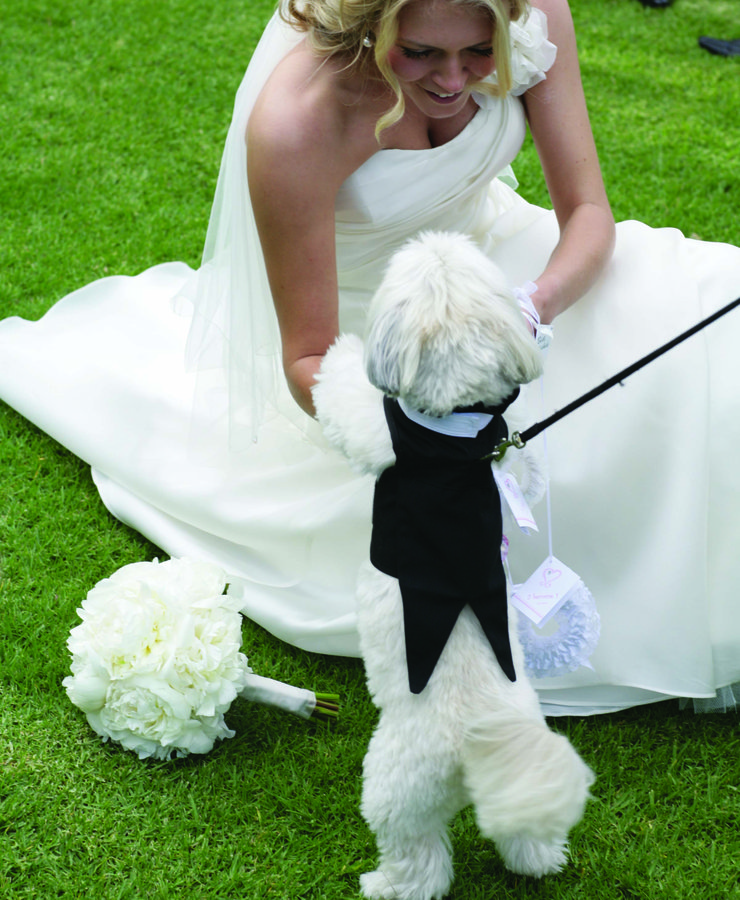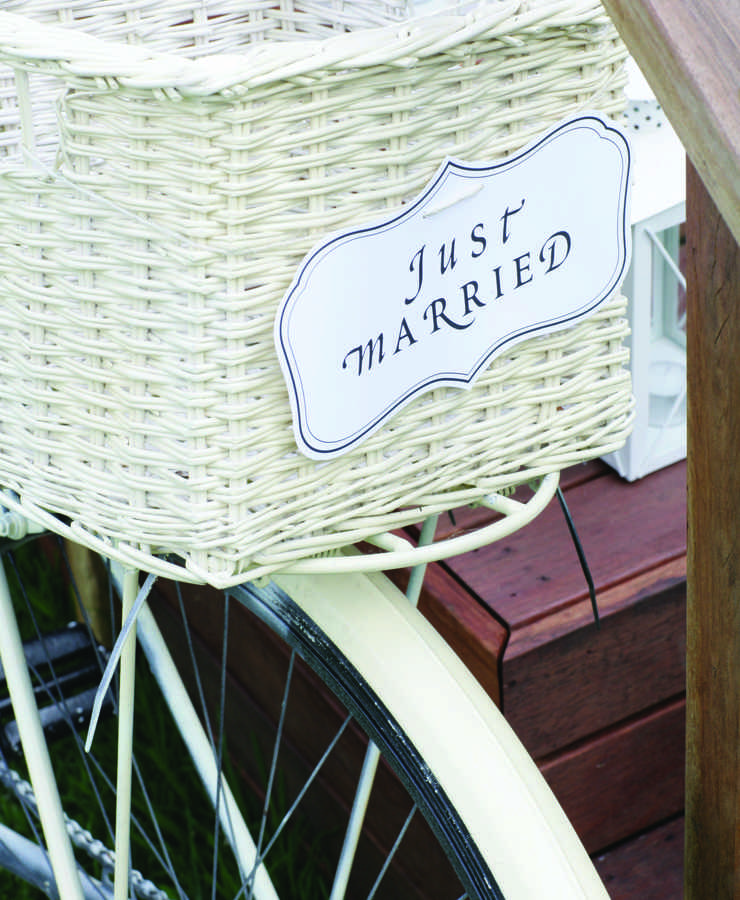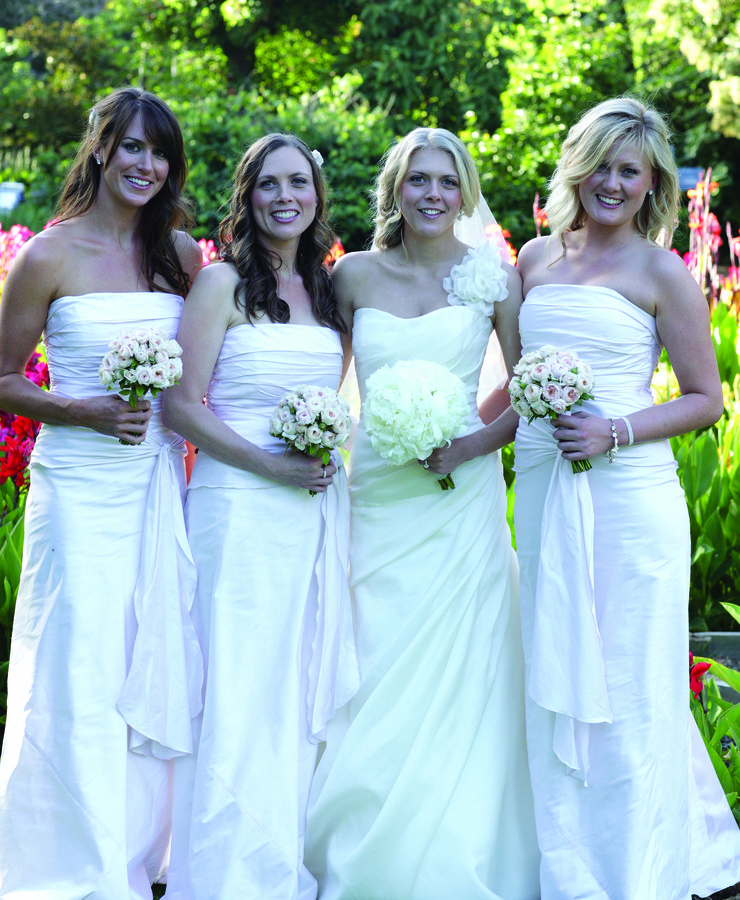 Some of the other poignant touches included the couple serving their favourite wines from South Australia's Barossa Valley and displaying the wine crates around the venue.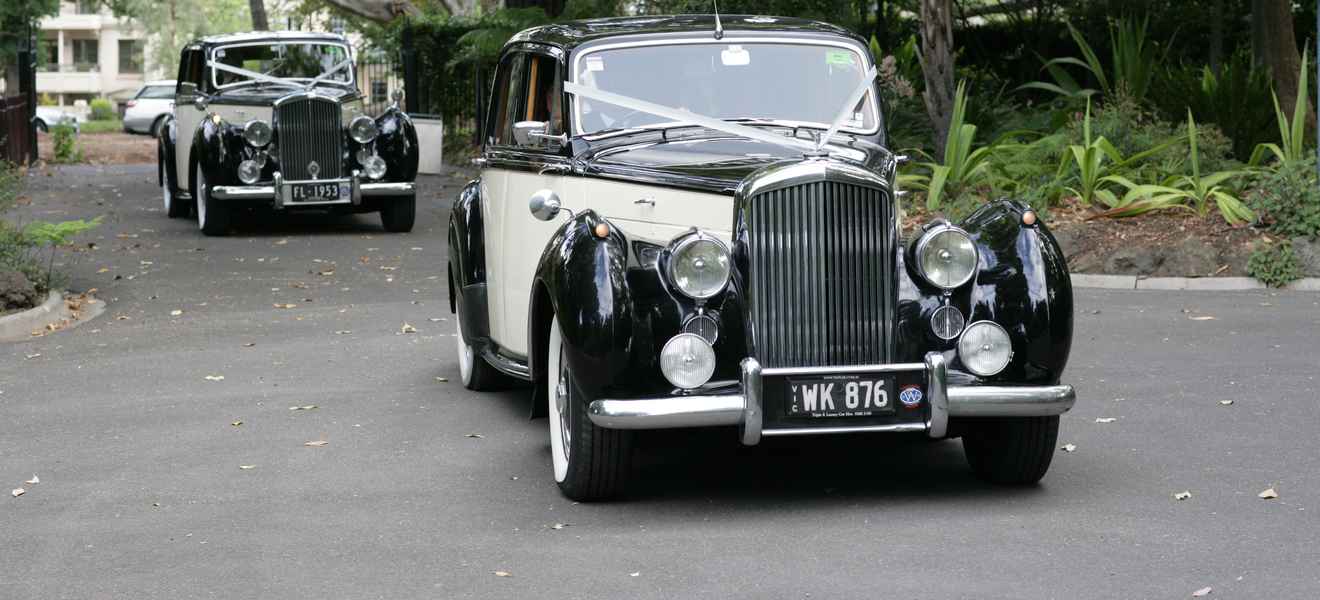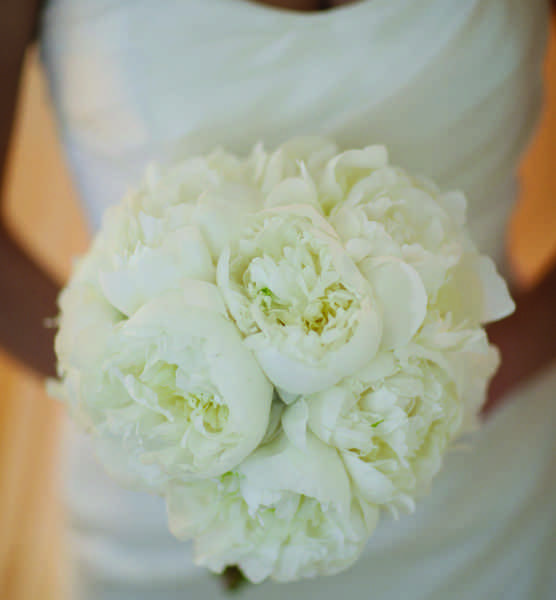 Creating an even more unique experience for their guests was the classic photo booth as well as some delightful 'dancing slippers' for the girls to throw on to ease their inevitably sore feet!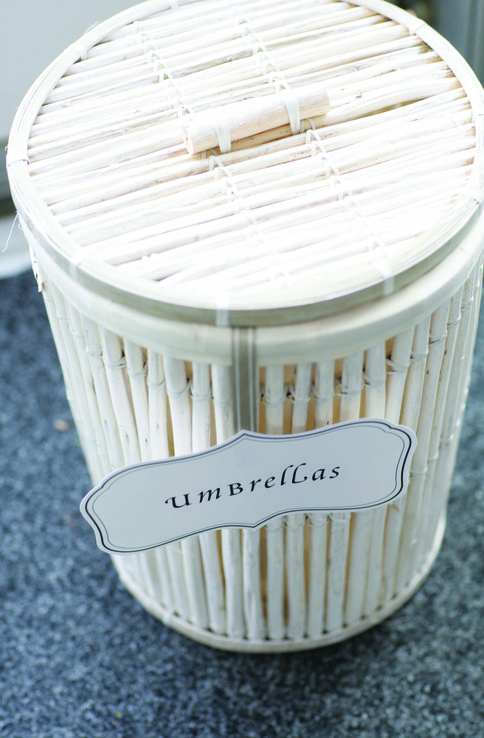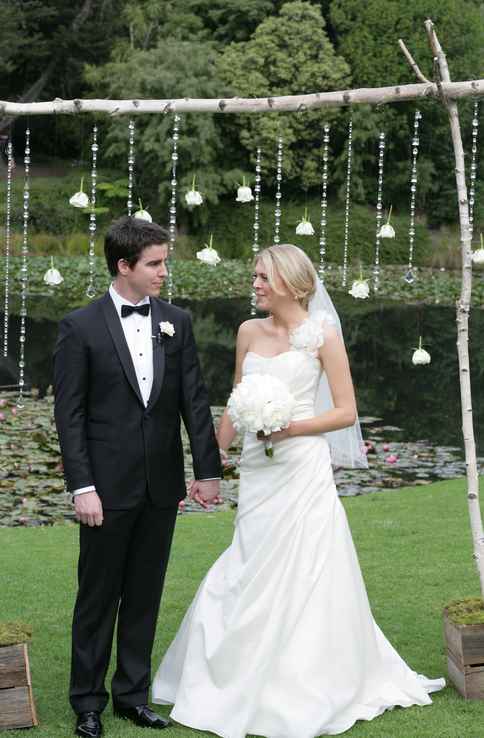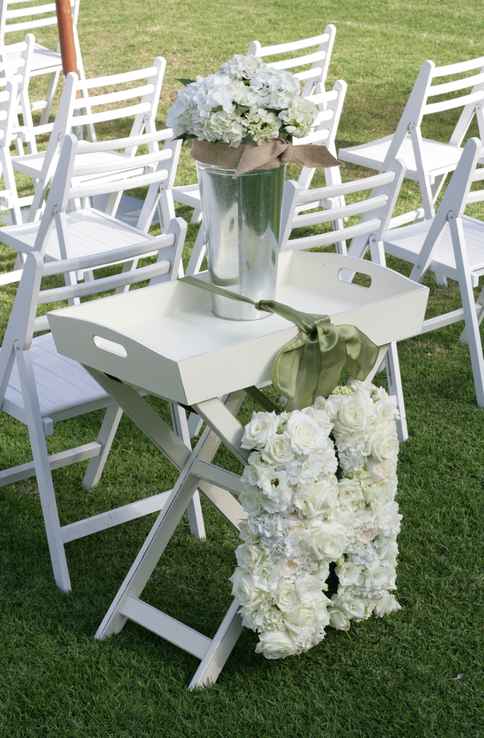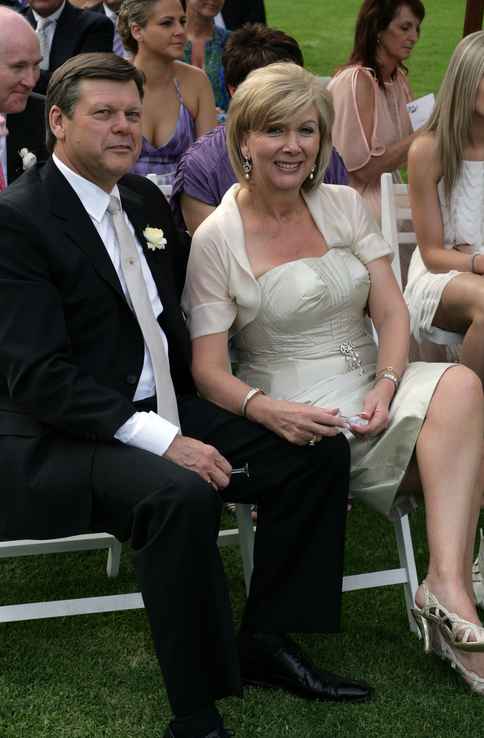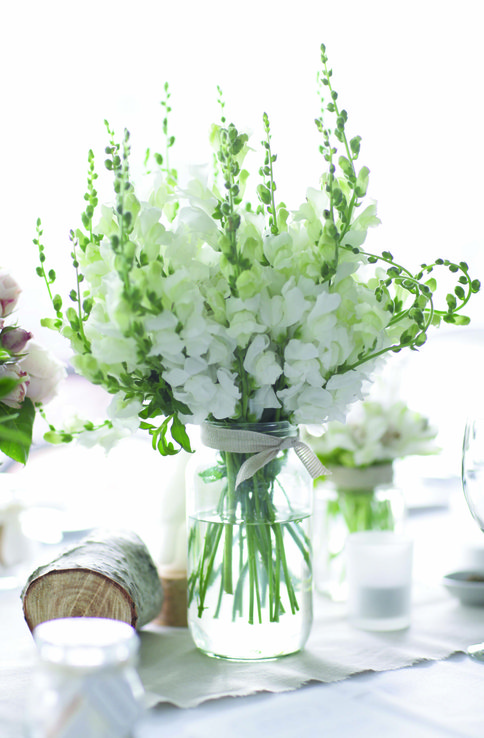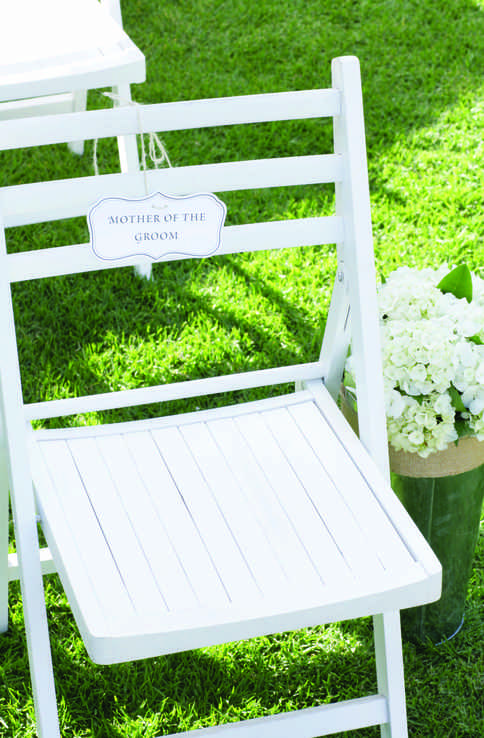 But for Lisa it was an unexpected effect that really took her breath away, "We weren't allowed to throw rice or petals, so bubbles were handed out at the end of the ceremony. As we walked back down the aisle to U2's "Beautiful Day", there were bubbles absolutely everywhere. I felt like I was walking through a glass of champagne. It was a moment I will never forget."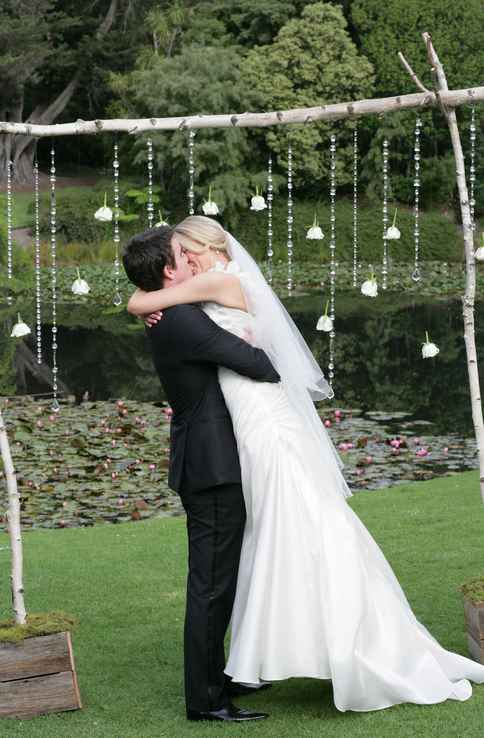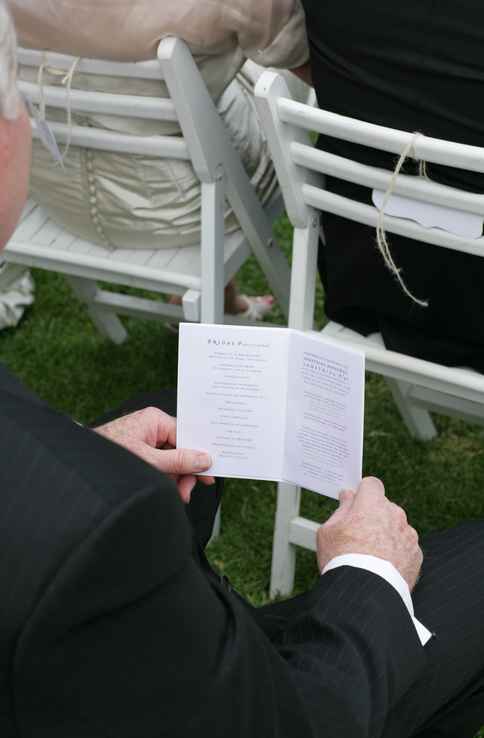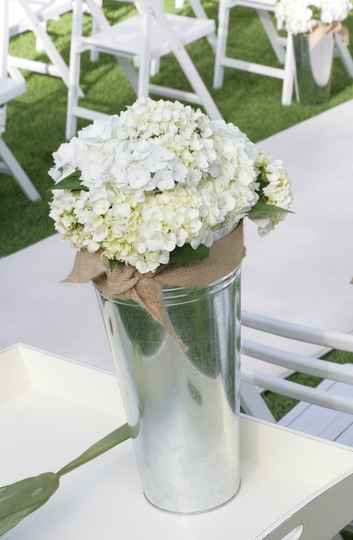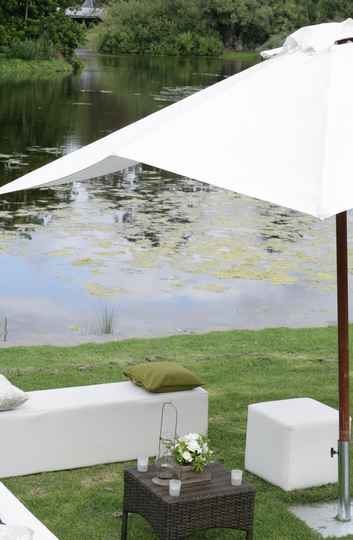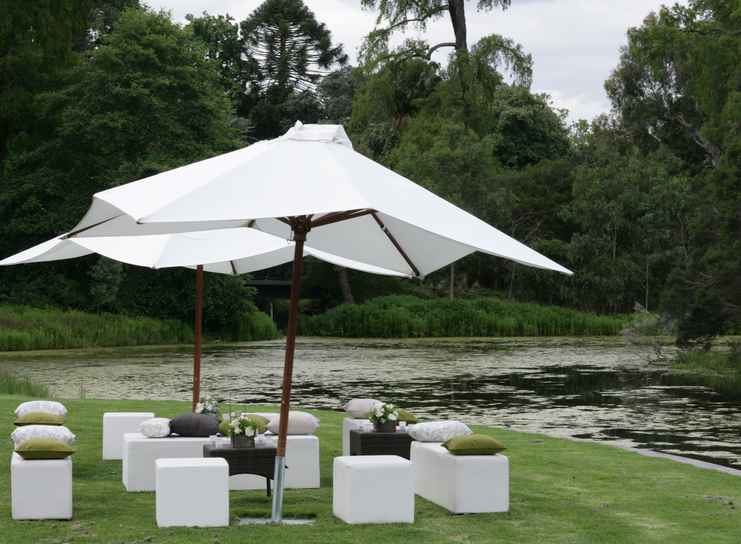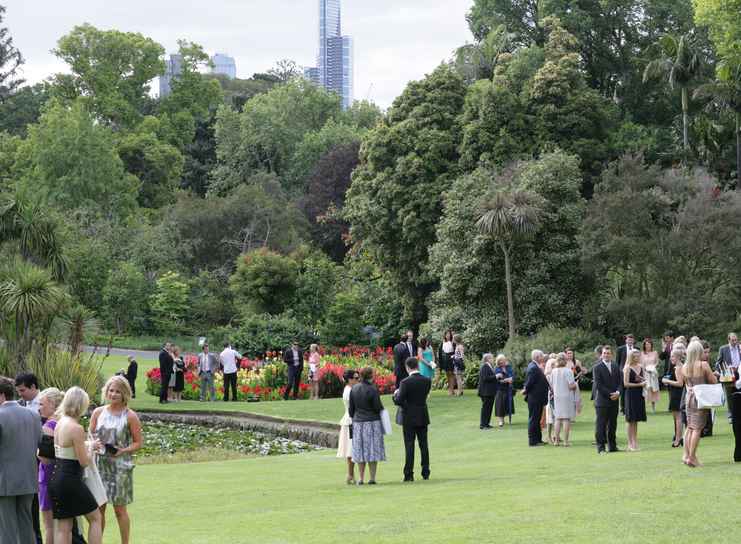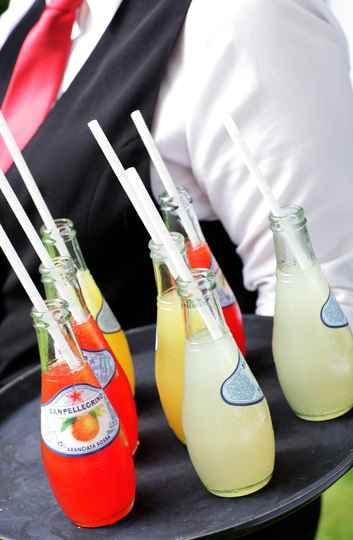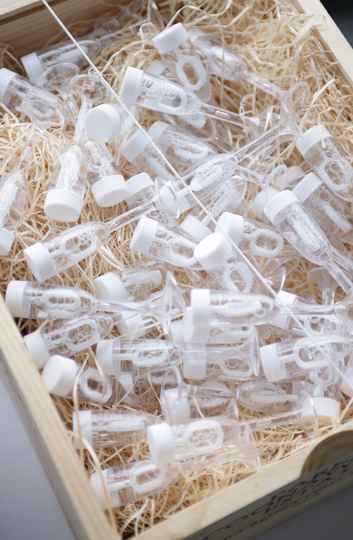 Lisa and Heath used their bite-sized cookie wedding favours as place cards, "We tied a place card with the nickname of each of our guests on the rim. This made it really personal, the favours were a real hit", recalled Lisa.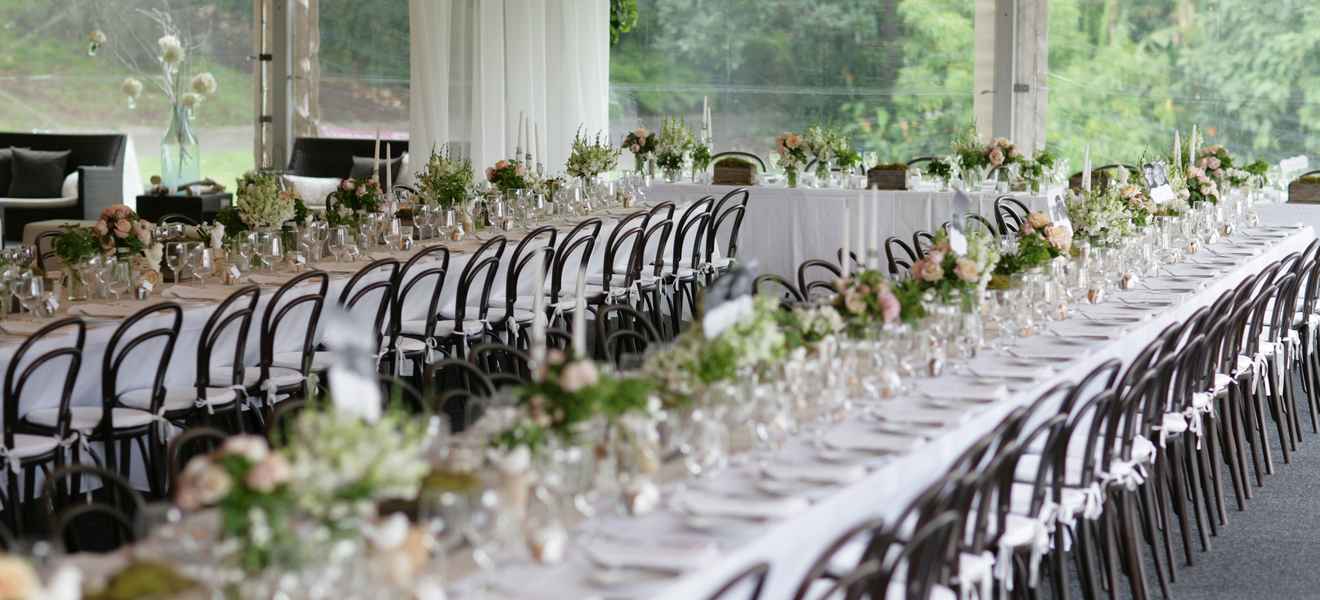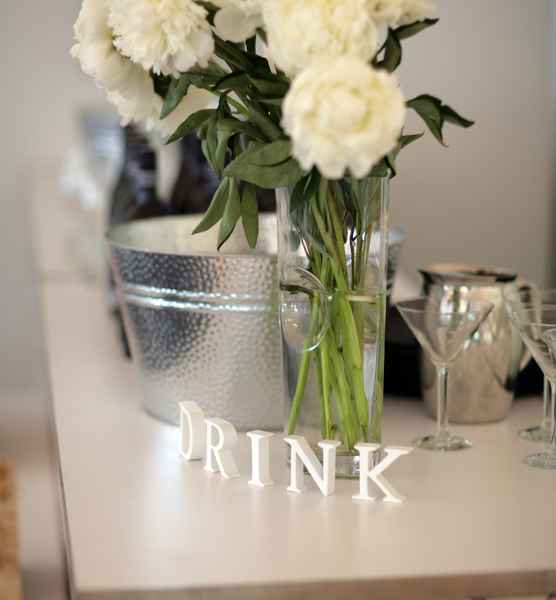 As their guests, both girls and guys, padded home in the kindly provided fluffy pink and white 'dancing shoes', Lisa and Heath had thrown the party of their lives and it would be one not soon forgotten.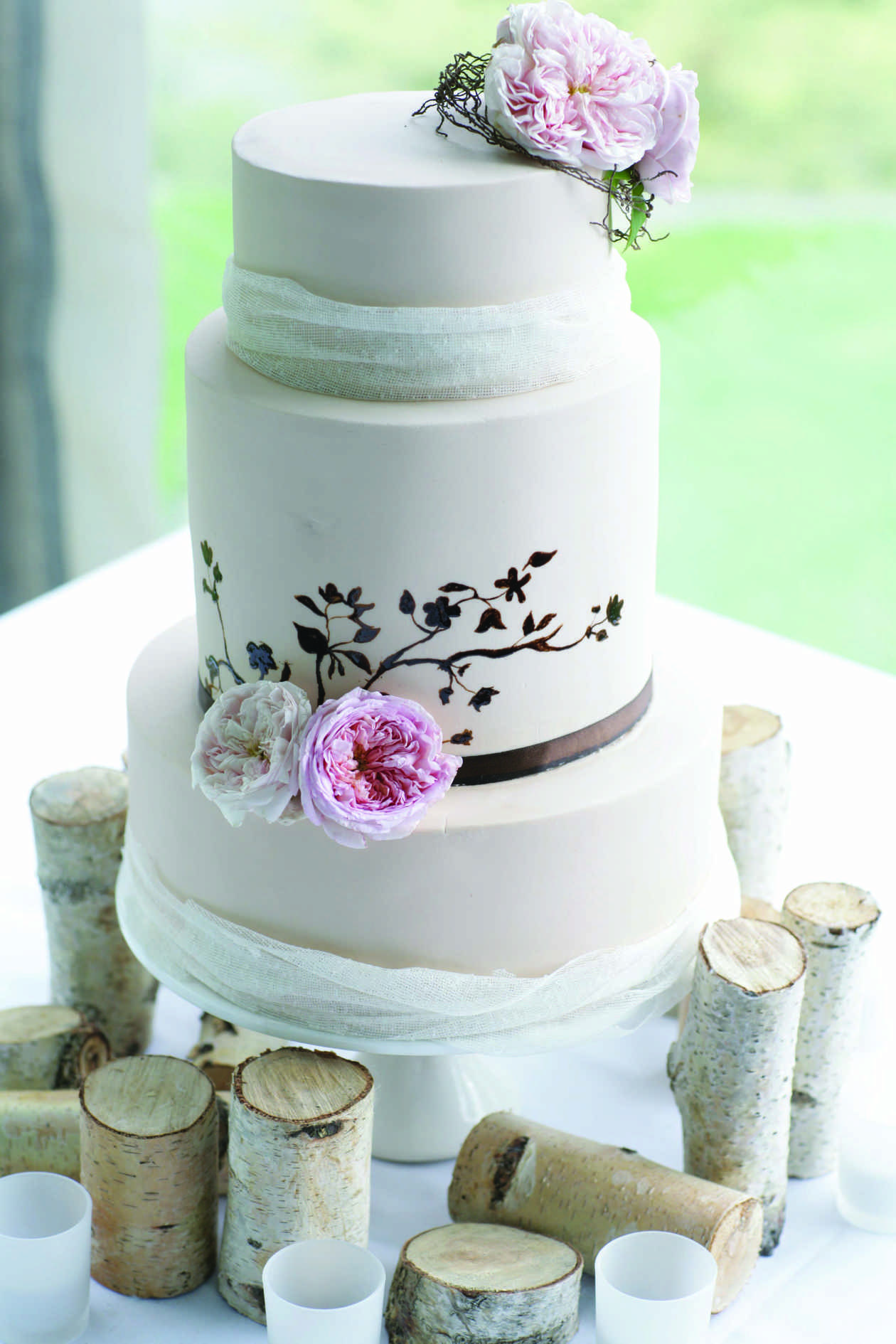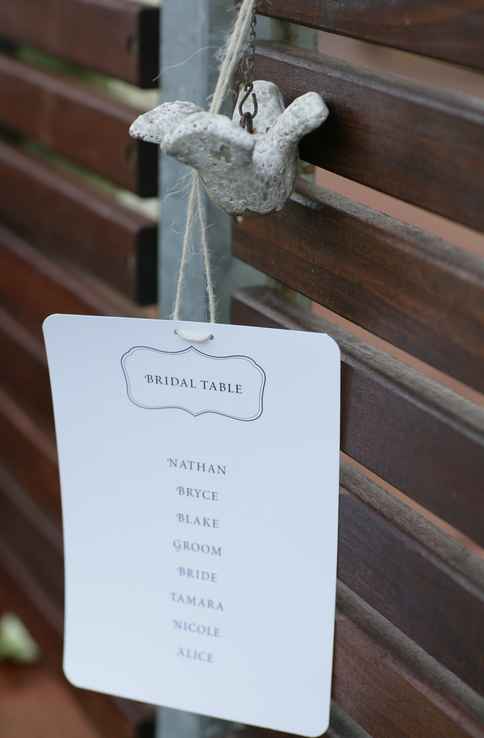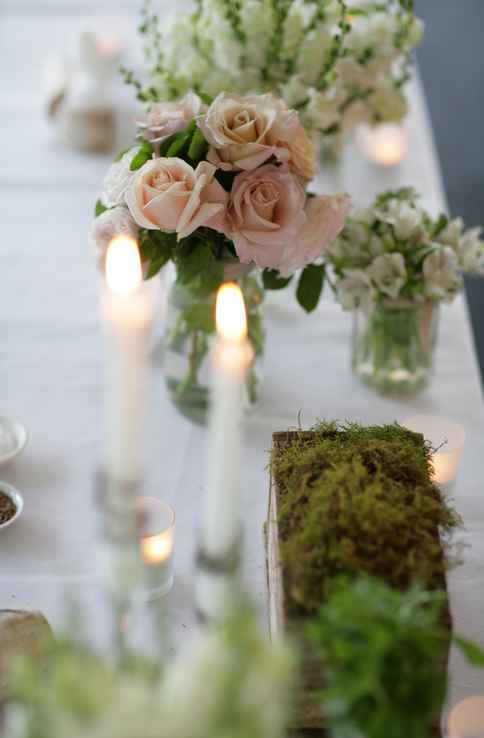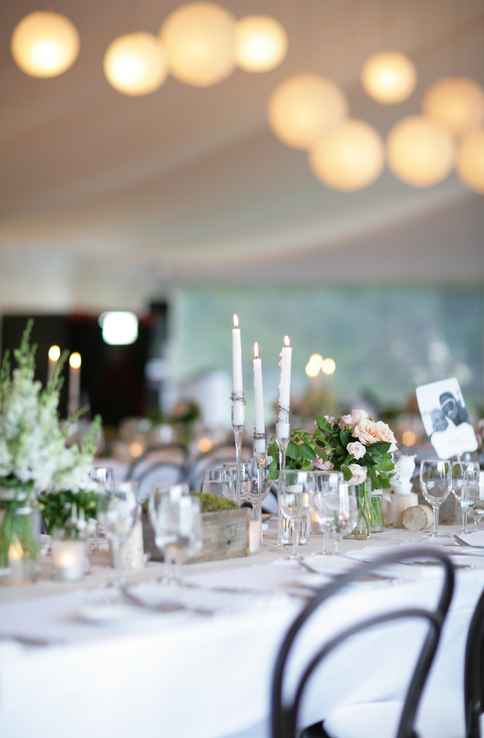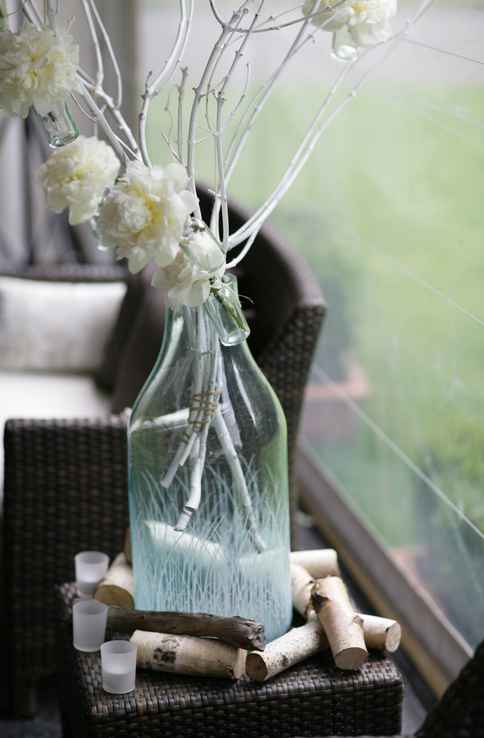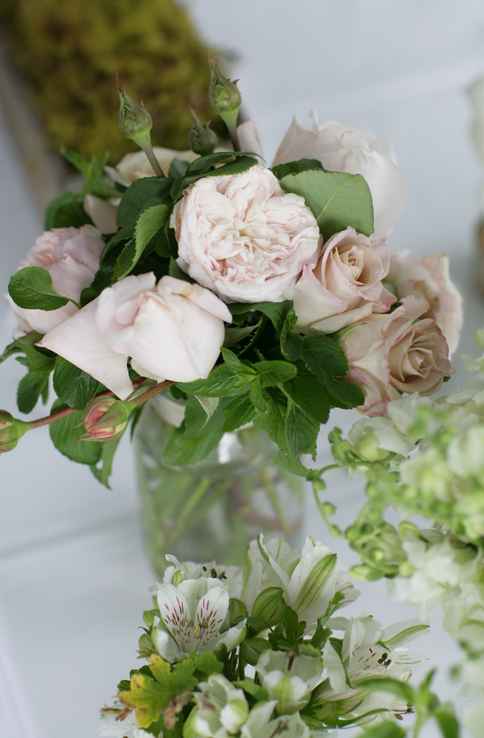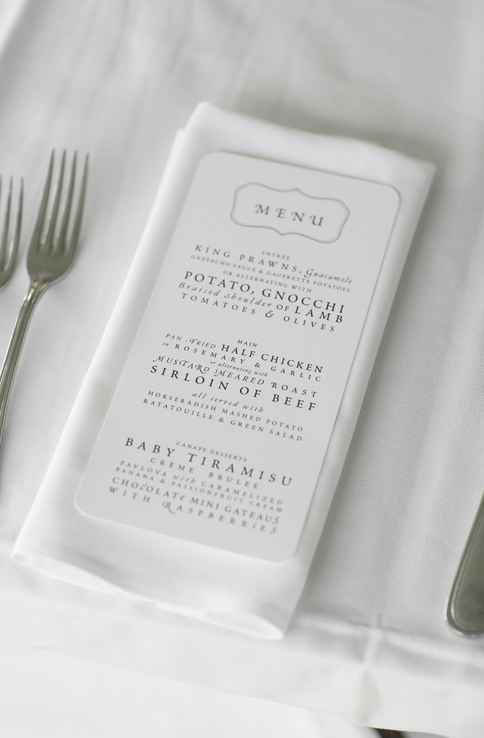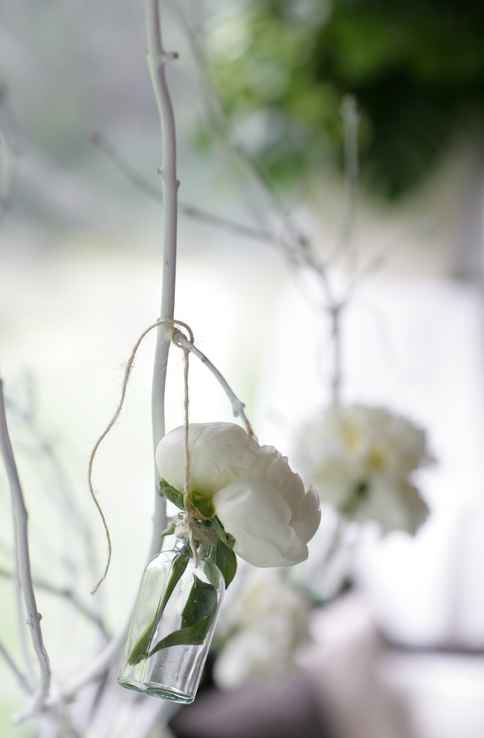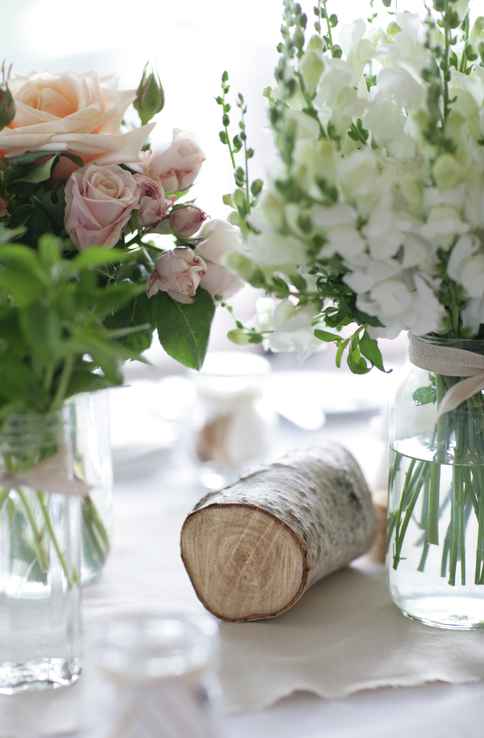 "We named our tables after our special places where we first fell in love, where we went on our first date, where we spent our childhood years. We included a black and white photo with a little description about why the place was special to us." Lisa explained.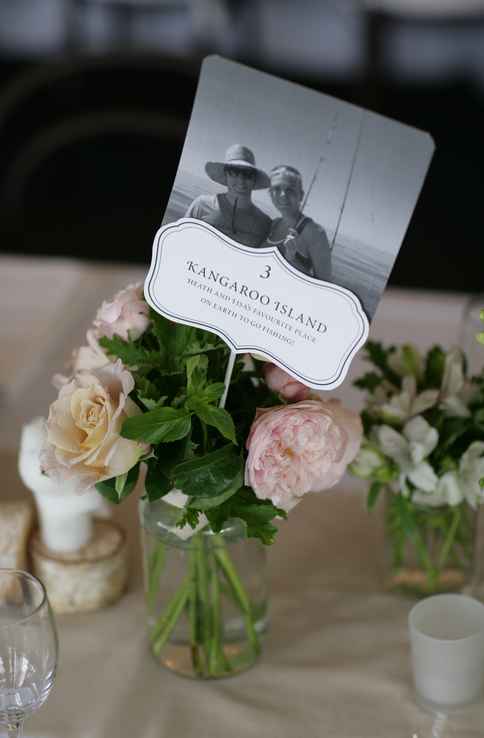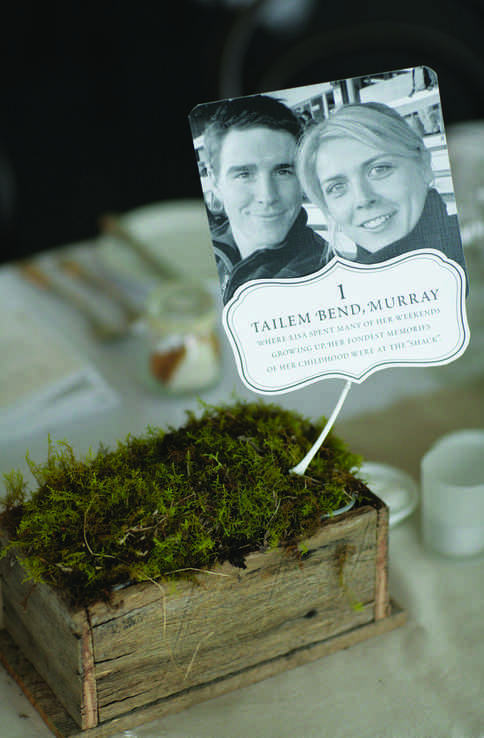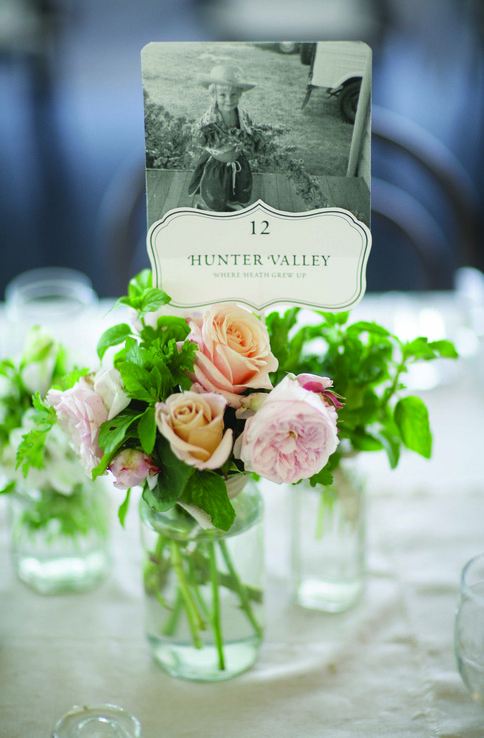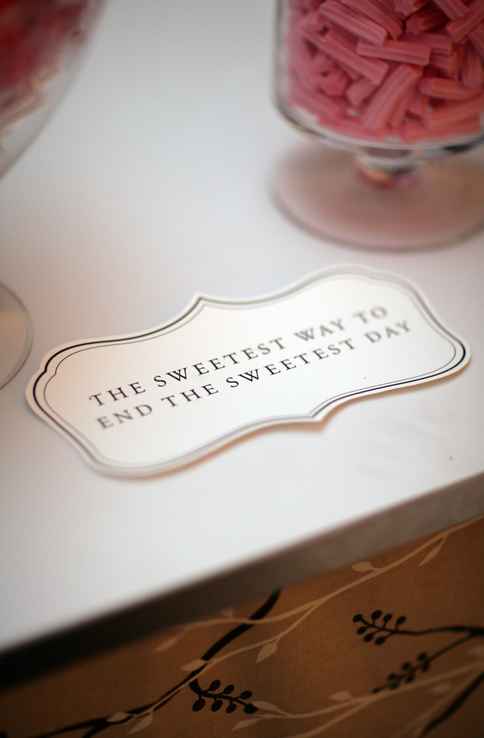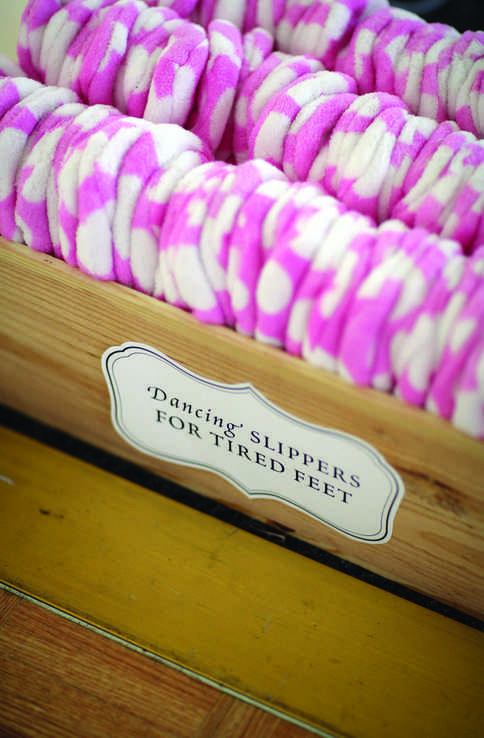 Gown: Vera Wang | Photographer: SugarLove Weddings | Videography: White Designs | Ceremony & Reception Location: Royal Botanic Gardens | Reception Caterer: Blakes Feast | Wedding Planner, Styling & Stationery: The Style Co | Groom's & Groomsmen's Attire: Godwin Charli | Bridesmaids' Dresses: Leiela | Ceremony & Reception Flowers: Brett Currell | Bridal Flowers: Victoria Whitelaw | Make-Up: Leah Stone | Celebrant: Janet Hussey | Cake: Jo Randone for the Style Co. | Music: The Dan and Rex Band | Gift Registry: Wedding List Company | First Night: The Langham | Honeymoon: Paris, French Alps, Barcelona, New York, Tahiti | Favours: Polka Dot Cookies