The Summery, relaxed feel of Rachel Leski and Brad Smorgon's wedding was evoked through the use of soothing, cool colours inspired by Mornington Peninsula's peaceful bay views.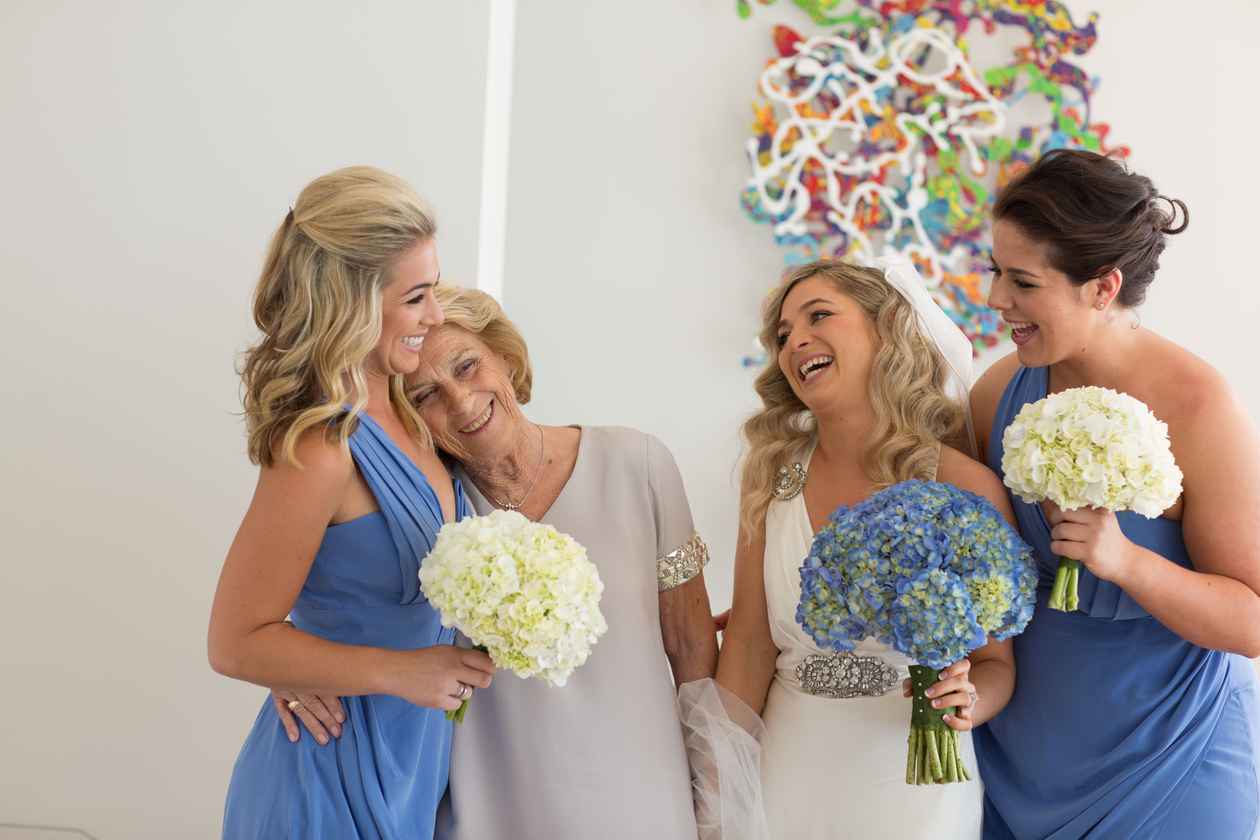 Describe the wedding planning and preparation.
Brad and I are based in Amsterdam so planning our wedding in 9 months from the other side of the world was quite difficult. The time difference made it near impossible to contact suppliers during business hours. It was especially hard to work out the logistics of the day as our ceremony venue was out of the city. We were however, incredibly lucky to have great support from our families, our event coordinator and our stylist.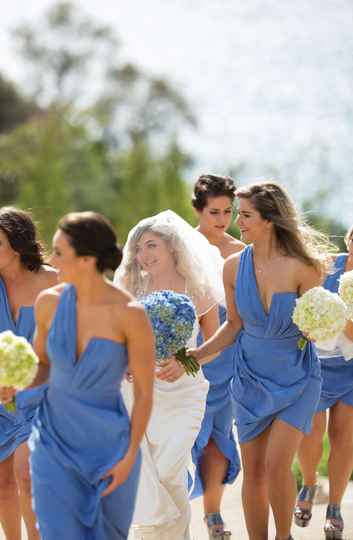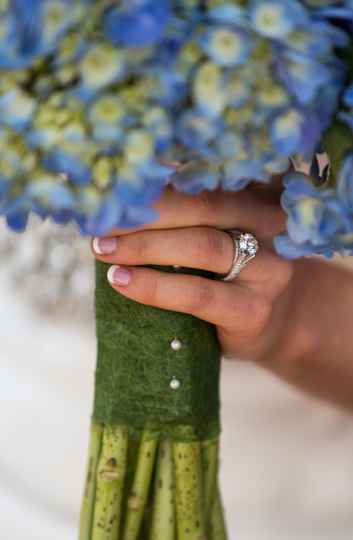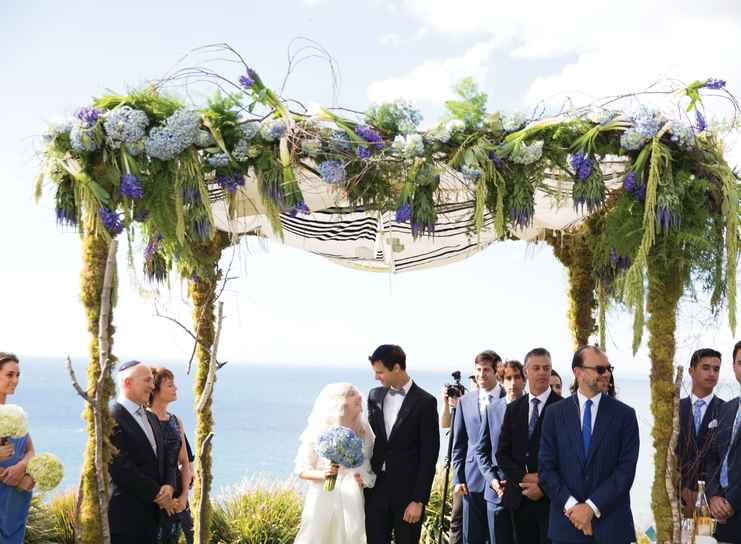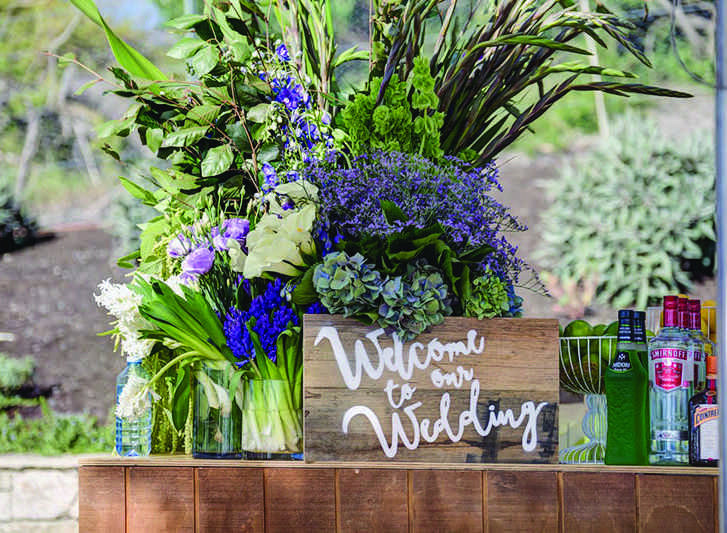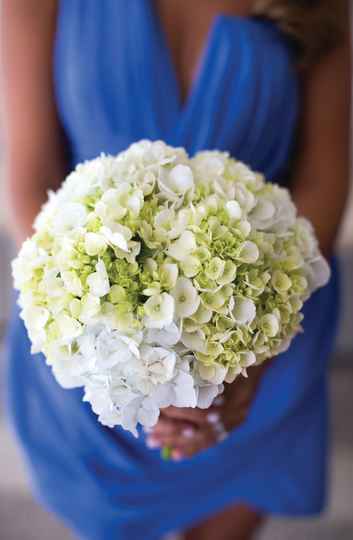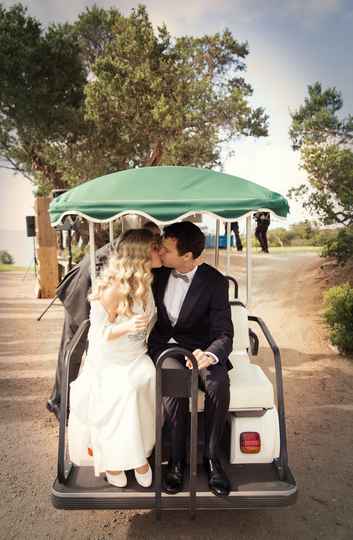 What was the styling brief for your wedding?
We wanted to create a wedding that had a summery, laid-back feel. The design was intended to highlight the beautiful surroundings. Brad and I were married on a cliff overlooking Port Philip Bay. Our ceremonial chuppah was made from the prayer shawls of our grandfathers. 
It was decorated with greenery and blue and purple flowers. These colours were also featured at our reception where we had floral arrangements in wooden planter boxes. Other reception decorations included aqua napkins fastened with kraft coloured name cards. There were black and white chevron table runners and matching bentwood chairs. 
Why did you choose your particular ceremony and reception venues?
Brad and I grew up together, in fact we often joke that we met in the bathtub when we were 3-years-old. We have fond memories of Brad's grandparents' family home so we knew if we were getting married in Australia that we had to celebrate our reception there. With its manicured greens and peaceful views, Mornington Peninsula Golf Club was perfect for our ceremony.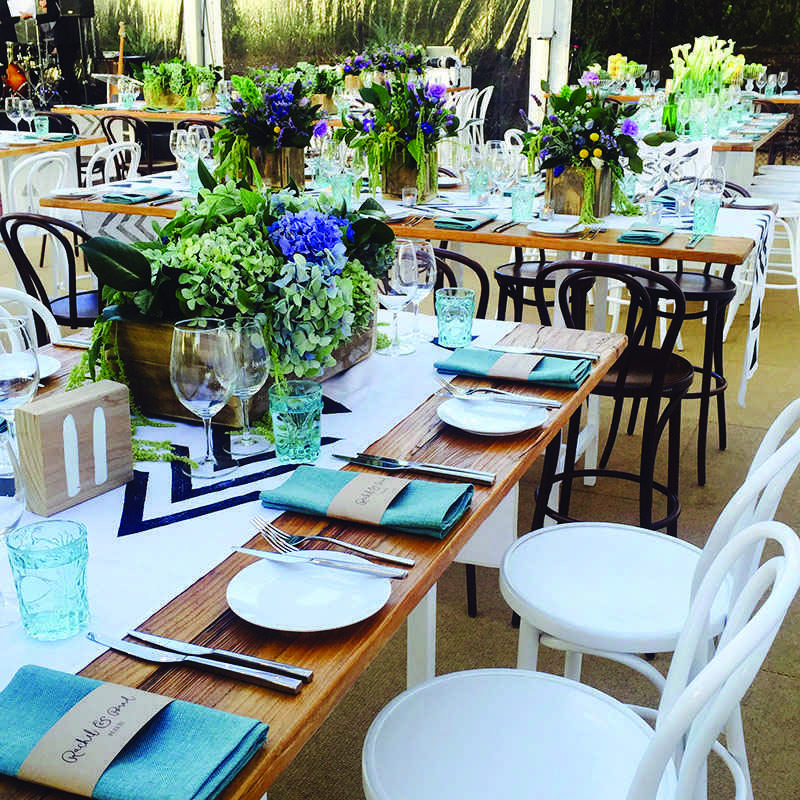 What was the inspiration behind the wedding flowers?
My grandmother's beautiful garden inspired the bridal bouquets and floral arrangements. Hydrangeas in particular remind me of her garden and, in keeping with the hues of the panorama, I had a bouquet of blue hydrangeas. All the flowers at our wedding were vibrant and in-season.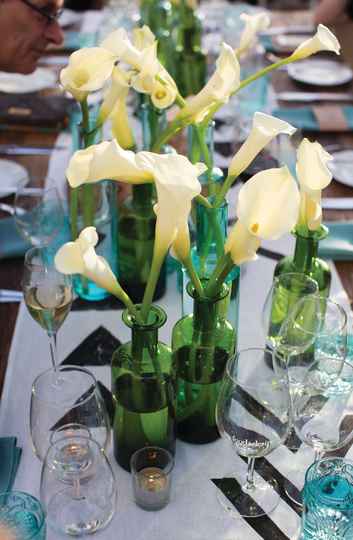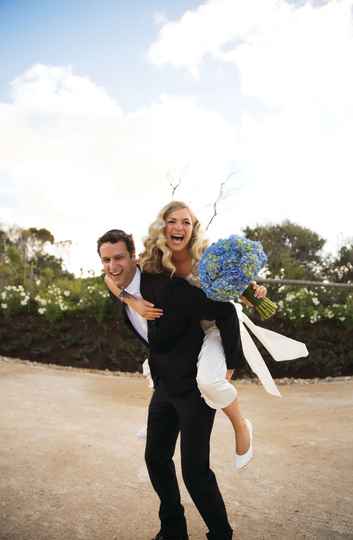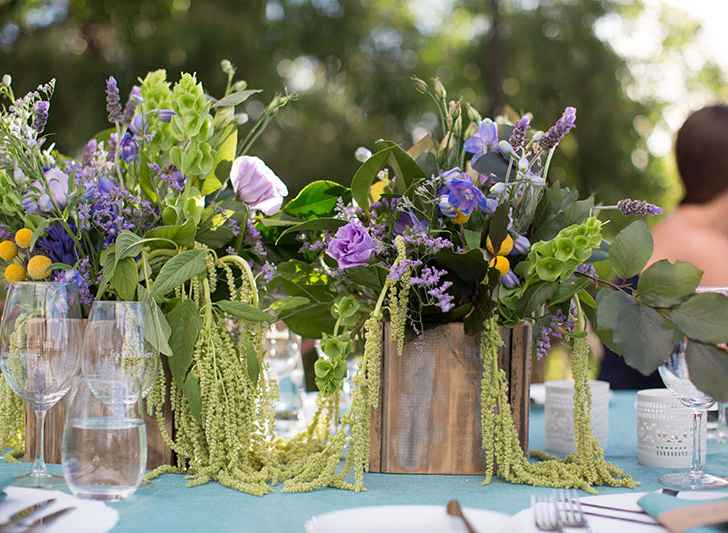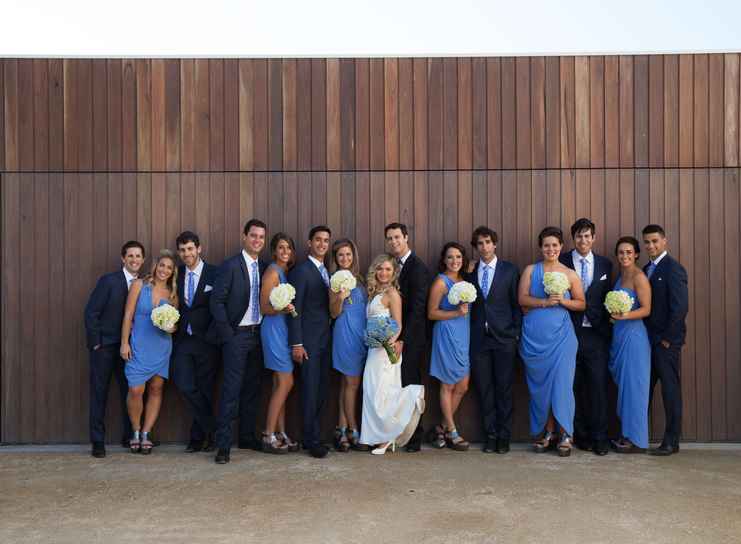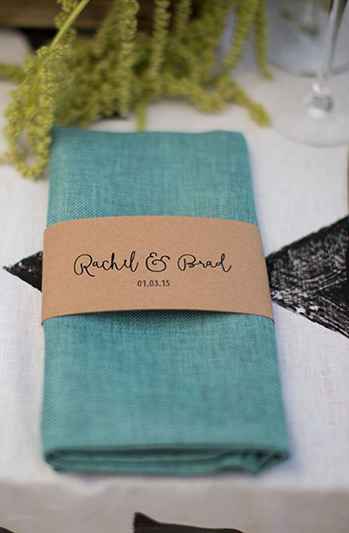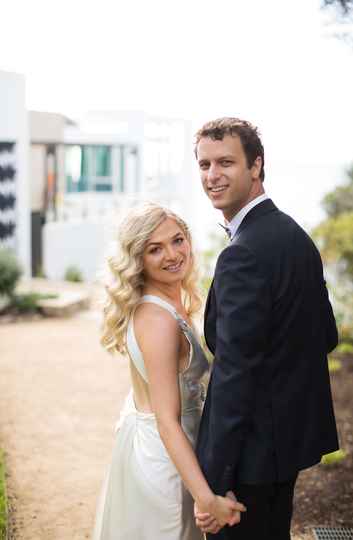 What is one of your most memorable wedding stories?
A terrible storm came through the night before our wedding. Brad had to move fallen trees from the driveway and the SES came to move a huge tree blocking the bridal car. Thankfully by the morning the weather was lovely but we had been feeling very nervous about our outdoor ceremony!