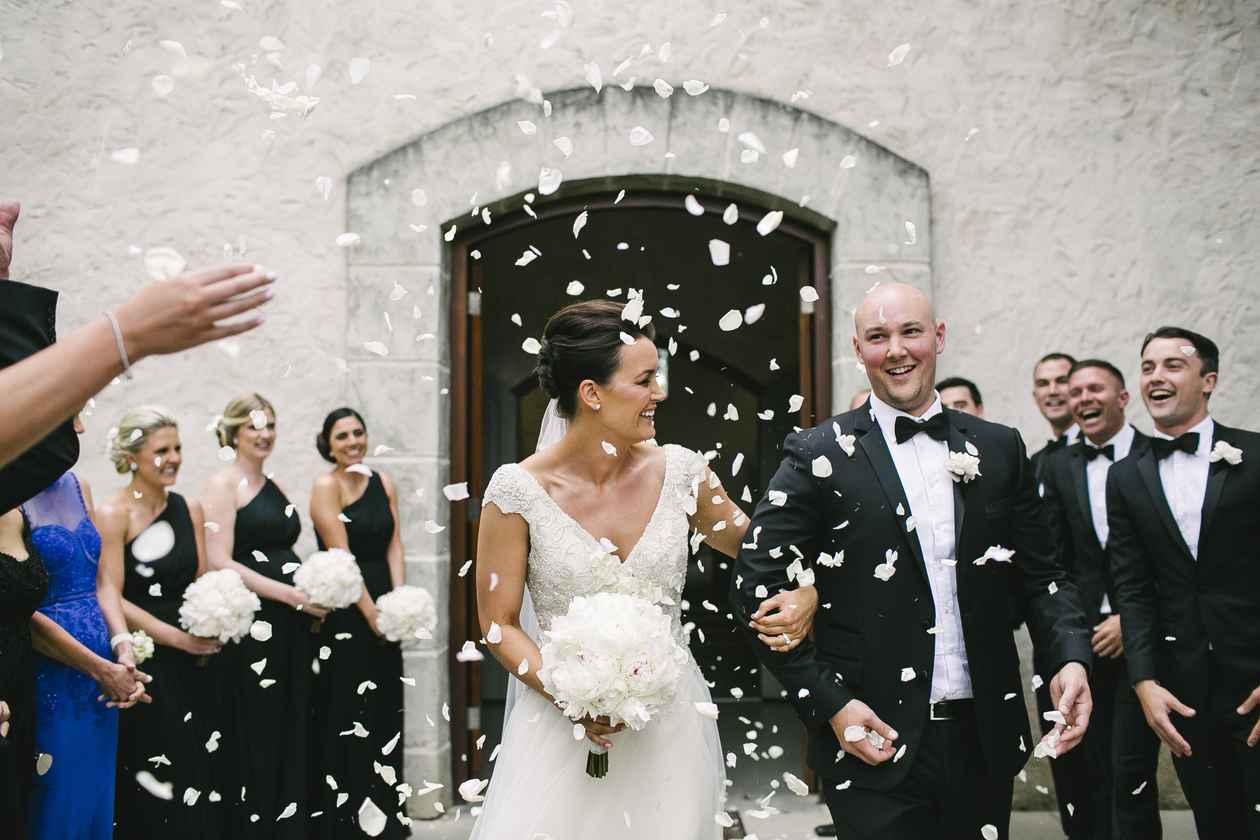 Meaghan O'Hehir and Tyson Beattie met as teenagers at a party, but didn't start dating until years later. 
"It was not until our twenties that we both knew our friendship meant something more," Meaghan said. "We've essentially grown up together." 

Nevertheless Tyson's proposal on her 30th birthday still came as a complete surprise.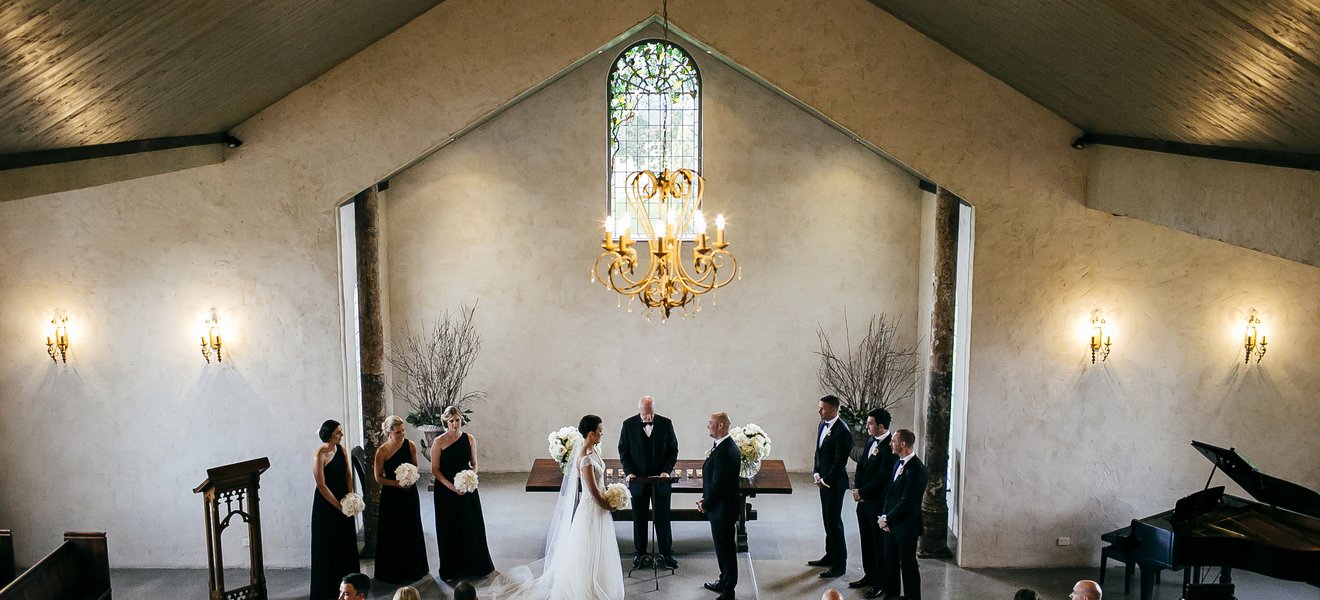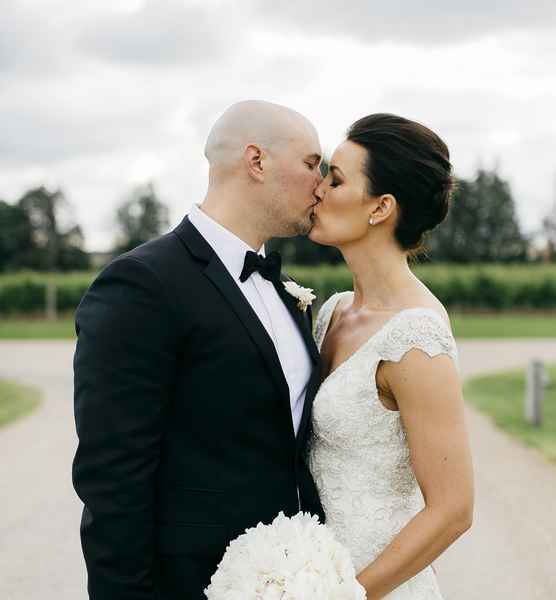 "If he'd planned anything elaborate, I think I would have been straight onto it, however, lying in bed with our darling boxer dog, having just received a lovely birthday gift, Tyson had a 'two part' gift, which saw him on bended knee!" Meaghan said.

It couldn't have been more perfect, and Meaghan said she was so overcome with emotion that she forgot to say yes!
"Doesn't that happen to everyone?" she laughed.
The couple originally started exploring industrial spaces for their wedding, but deep down, their heart was set on Stones of the Yarra Valley as a venue.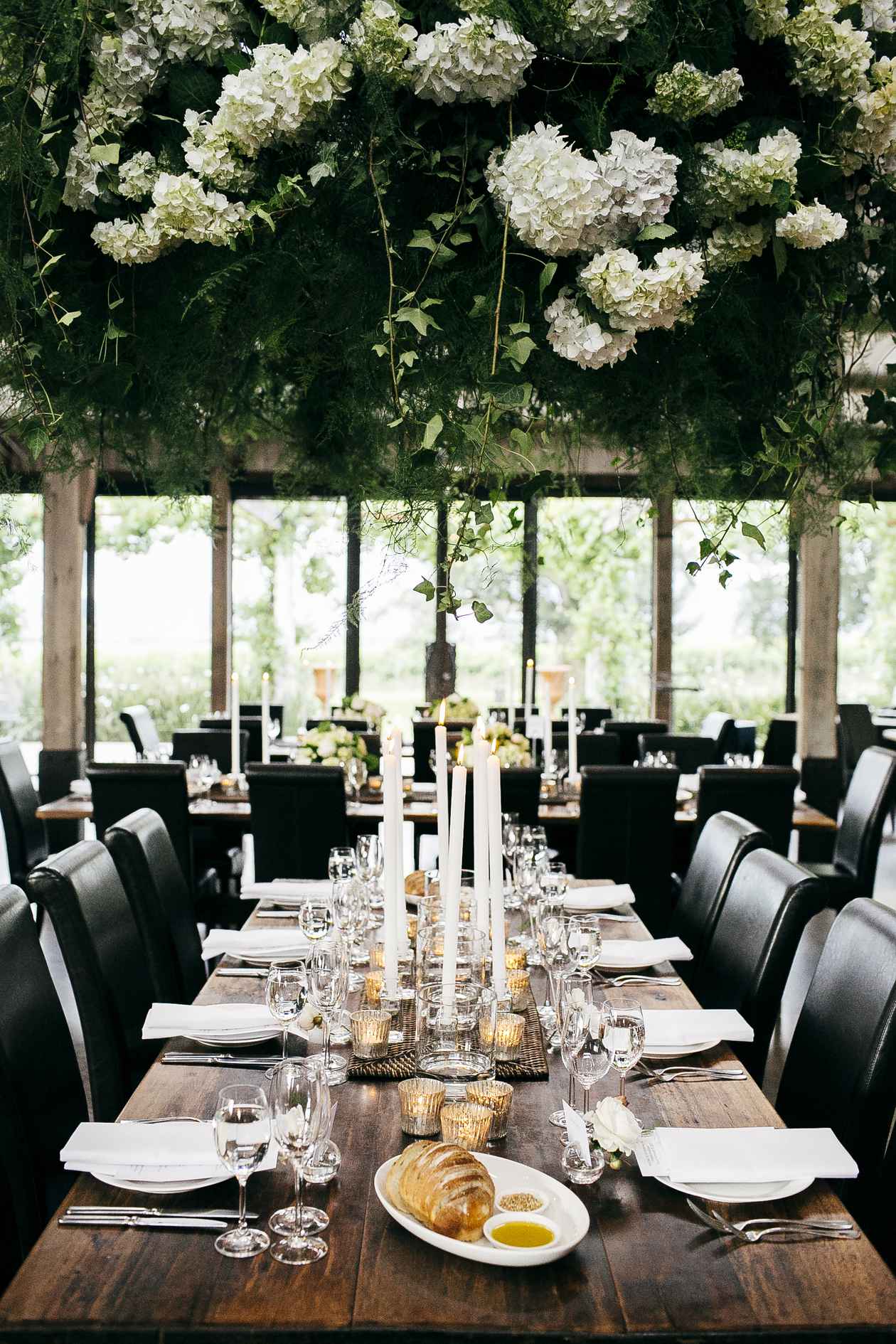 It wasn't until she met with the gorgeous designer of her gown that Meaghan became convinced about their venue. Well regarded for her uncanny ability to understand exactly what brides wanted, Jane Hill assured Meaghan that Stones was where they needed to be.
"I was rambling on about the dilemma of where to have our wedding while she was sketching away designing my dress, and she looked up and said 'no, you're definitely a Stones girl'. The decision was made and the date locked in!" she said.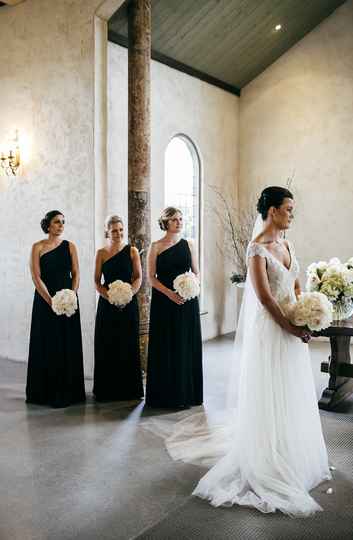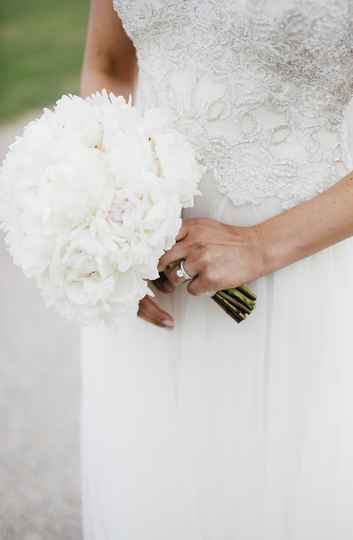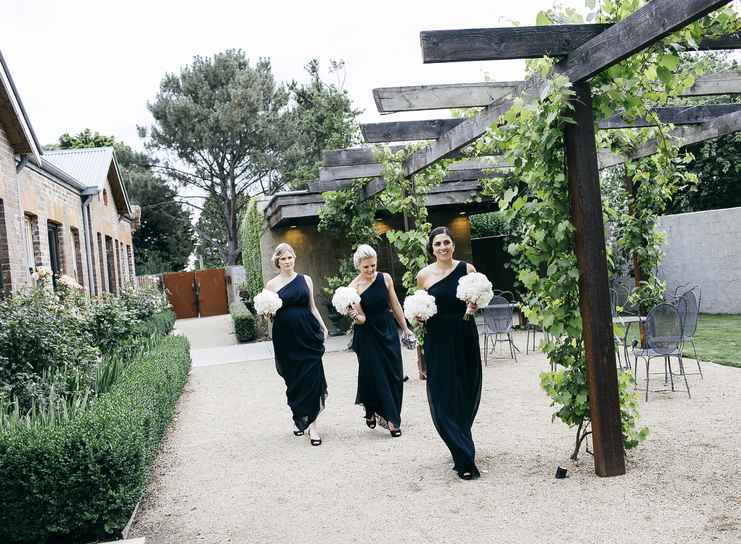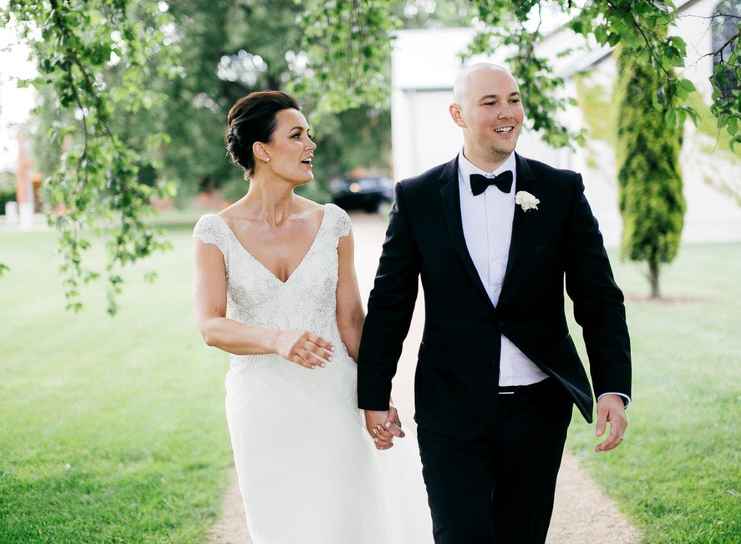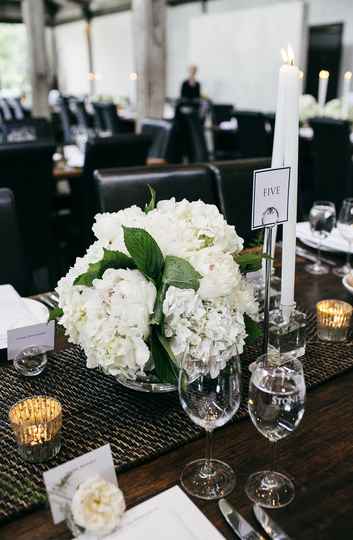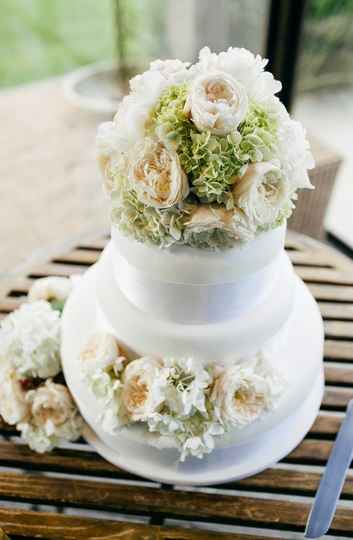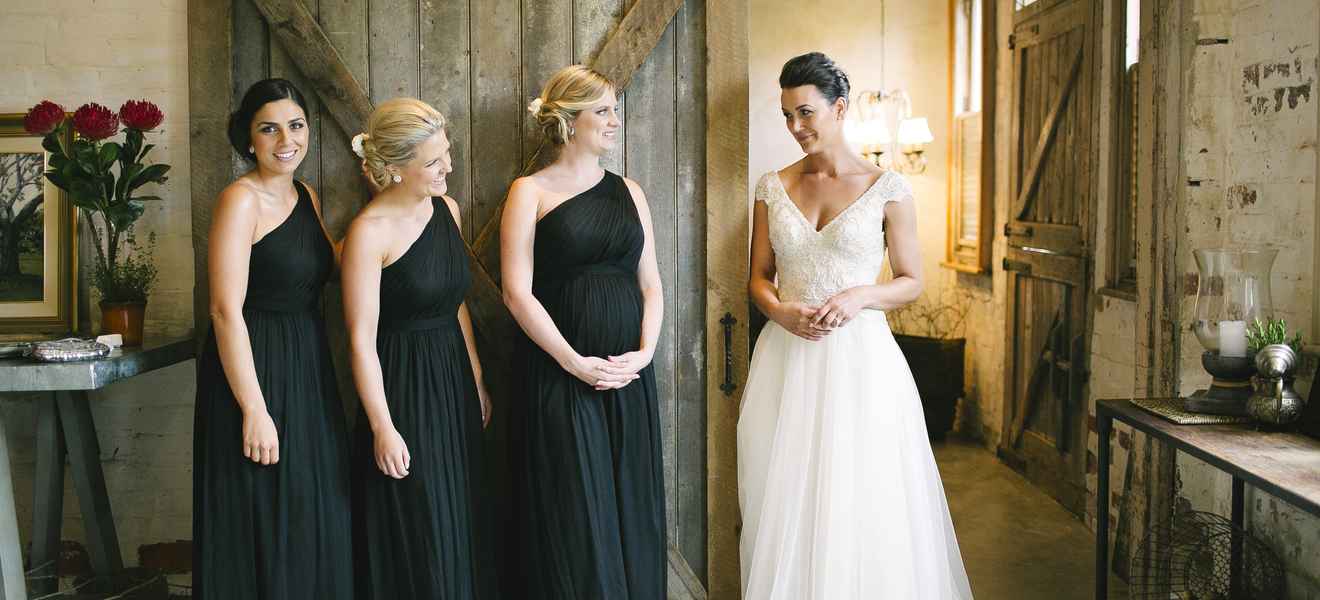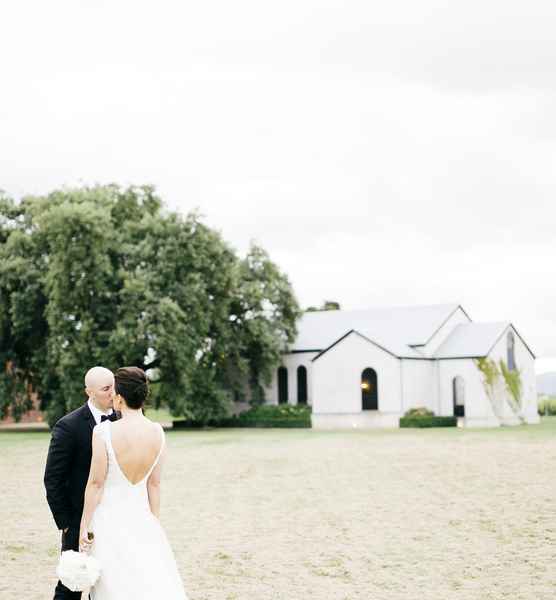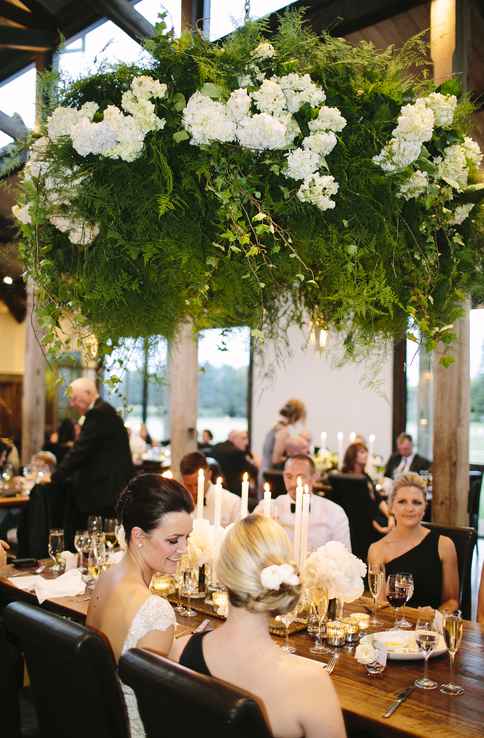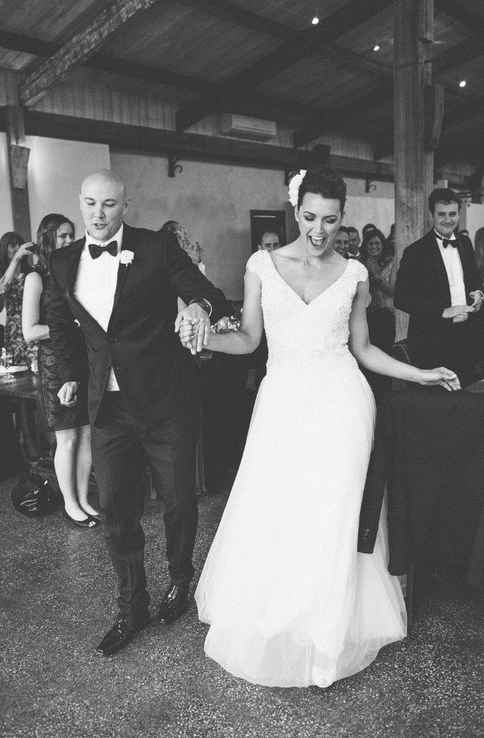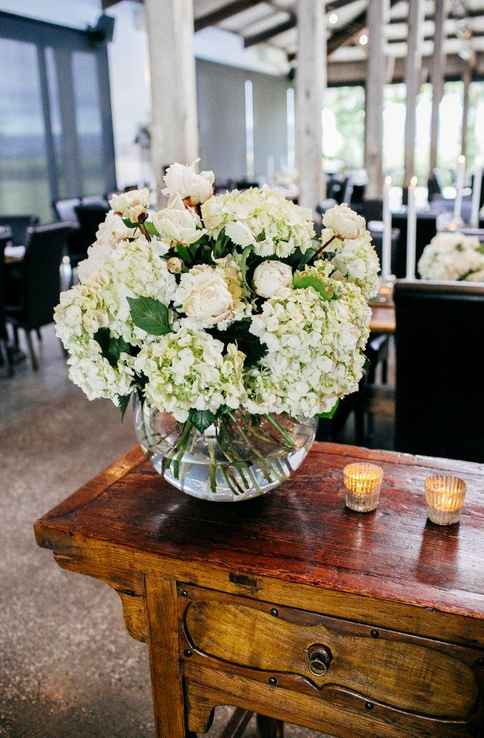 Meaghan had a similar instant connection with florist Victoria Whitelaw.
"I had a vision of white flowers and green leaves in fishbowls set against the large wooden tables at Stones, and just needed someone I could completely trust on the day to bring it to life," she said. "Victoria's attention to detail was exceptional, her enthusiasm infectious and her experience in working with the team at Stones made the whole process seamless."

It's not surprising that family and friends pronounced Meaghan a "super relaxed" bride on her wedding day, and after a moving ceremony inside the chapel, she and Tyson embraced the elegant but fun, party atmosphere they had envisaged all along. 
"My advice would be to choose your suppliers care
fully and go with your gut feeling. You want to make sure there is no doubt on the day," Meaghan said.
Looking for more inspirational wedding stories? Visit Real Weddings to find your perfect wedding venues in Yarra Valley!