On a warm summer afternoon in rural Victoria, Tania Petts and Simon Hill were wed beneath a magnificent elm tree at country wedding venue, Lindenwarrah at Milawa. With its vast grounds, modern restaurant and boutique accommodation Lindenwarrah at Milawa allowed Tania and Simon to fulfill their vision of an understated, modern wedding.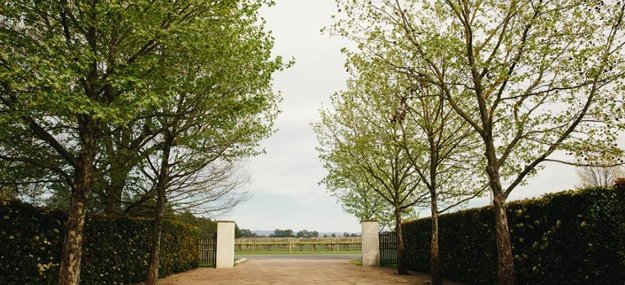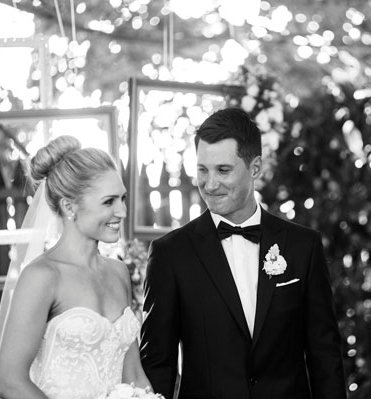 The styling was sophisticated and simple with a restricted colour palette. Fresh, white blooms of hydrangeas, tulips and roses were heavily featured throughout the wedding, and hanging frames added interest and a sense of theatricality to the ceremony space.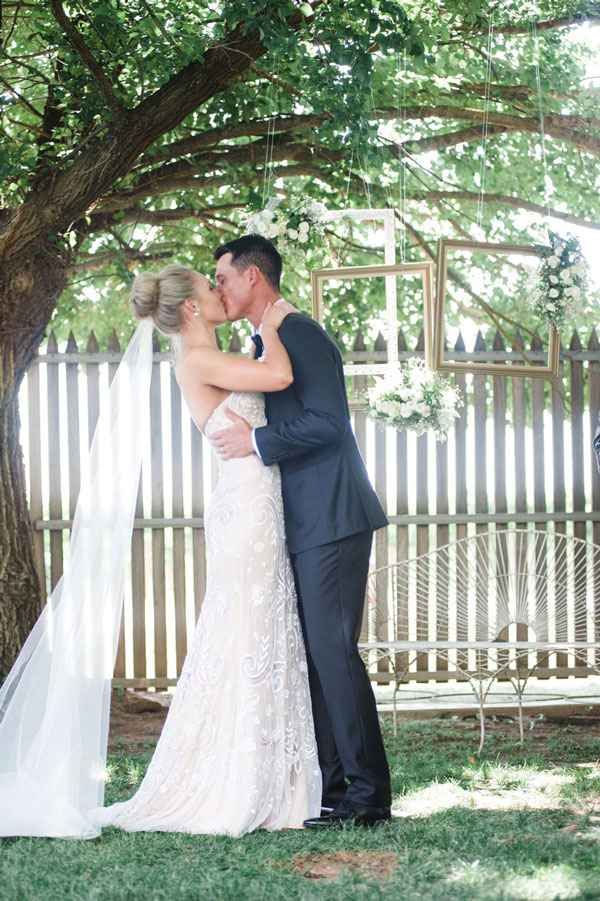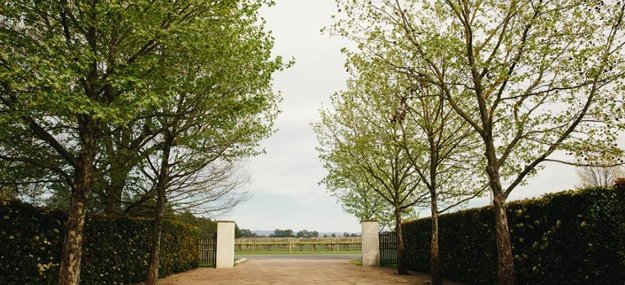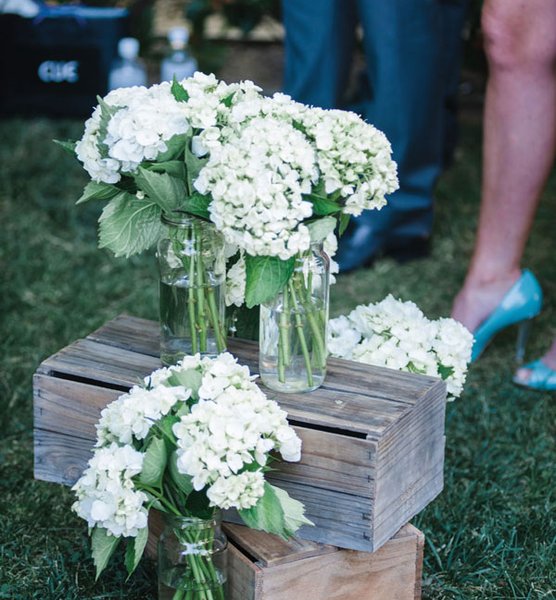 Large clusters of flowers were showcased at the reception and as a parting gift, guests could visit the 'wrapping station' and take home a sweet-smelling reminder from the day. Tania and Simon also thanked their guests with custom-made chocolate bars.