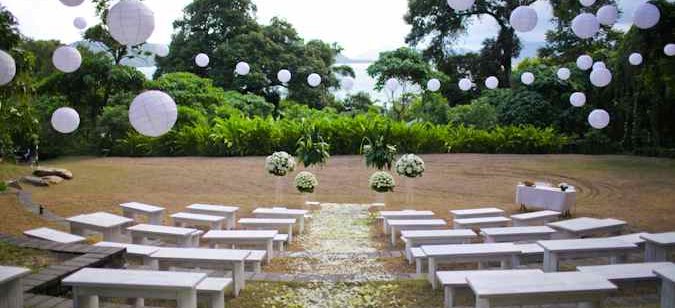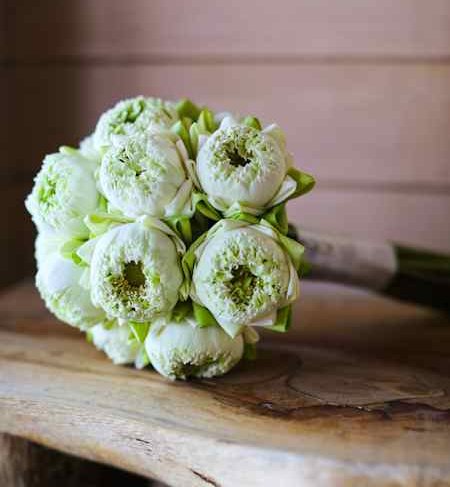 When it came time for Hong Kong-based couple Tricia and Zhen to start planning their big day they both knew they wanted a wedding that reflected their relationship and passions in life.
"Our shared vision was for a small destination wedding with close friends and family, and one with good food, good company and lots of fun instead of a staged show," said Tricia.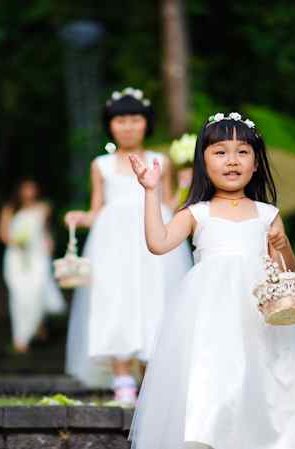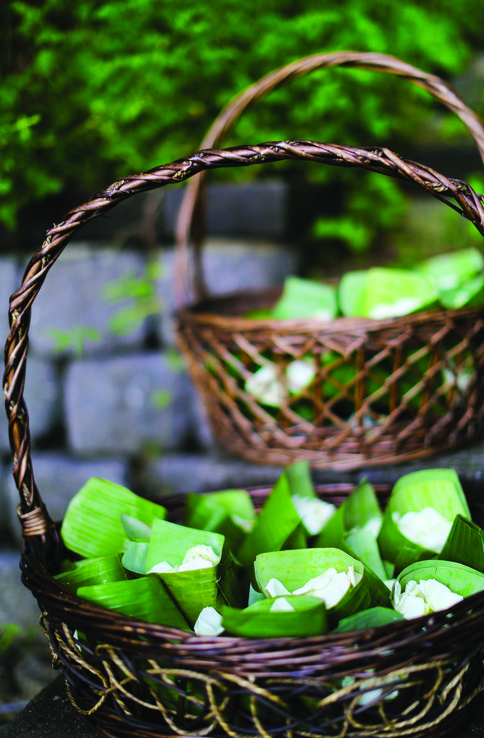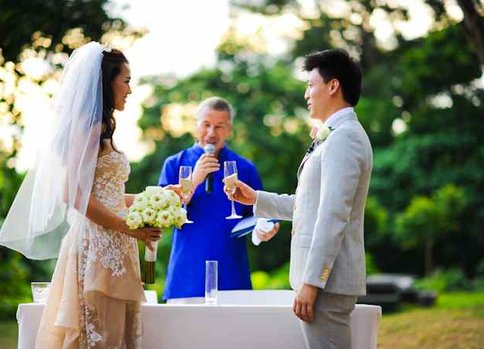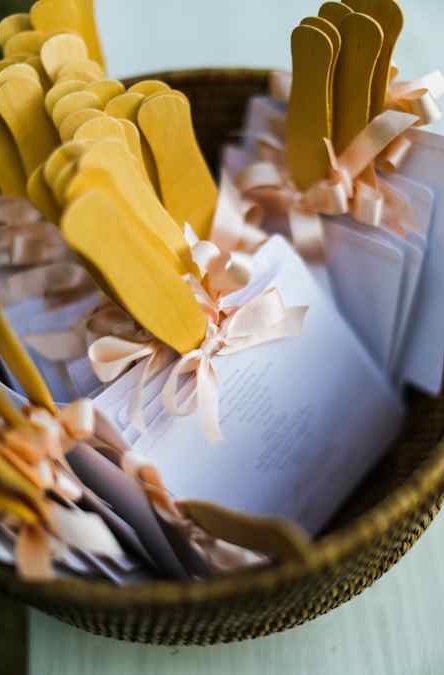 The couple chose Phuket for their destination wedding as the pair are beach lovers and Thai is one of their favourite cuisines.
"I went on a three day scouting trip to look at the various venues in Phuket," said Tricia. "Prior to the trip I had a list of resorts that I wanted to view but as soon as I walked into Sri Panwa I knew it was the perfect place."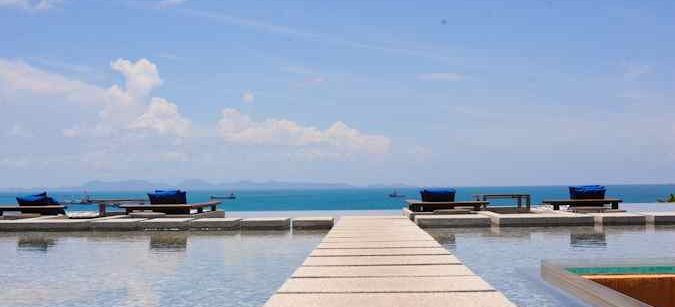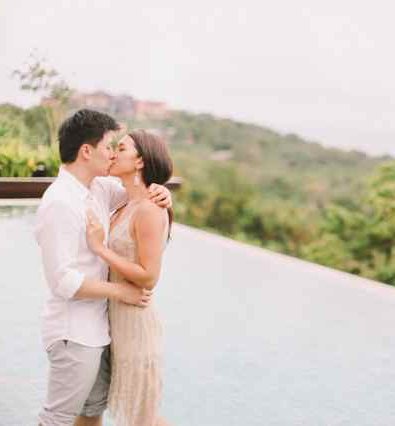 Due to their demanding jobs, Tricia and Zhen enlisted the help and expertise of wedding planners and stylists Take Us To Thailand.
"Within our first conversation the girls at Take Us To Thailand had addressed all of our requirements and provided reasonable cost estimates for everything. Where they could save on costs they did; their experience was invaluable."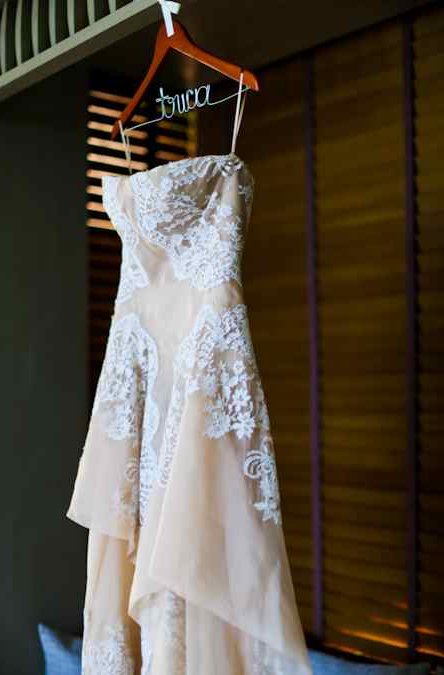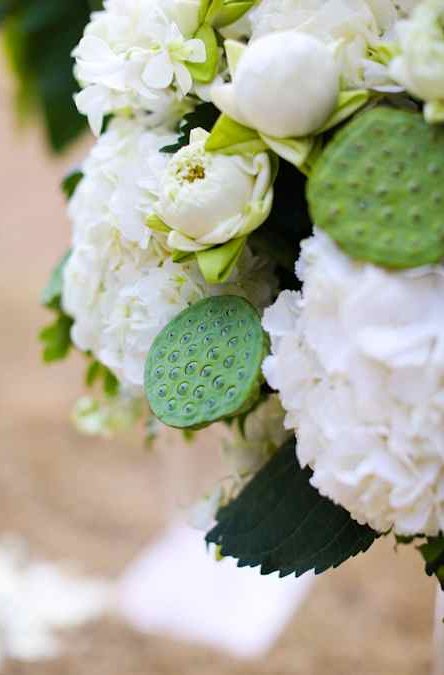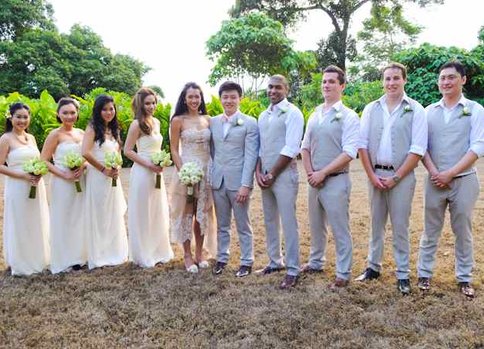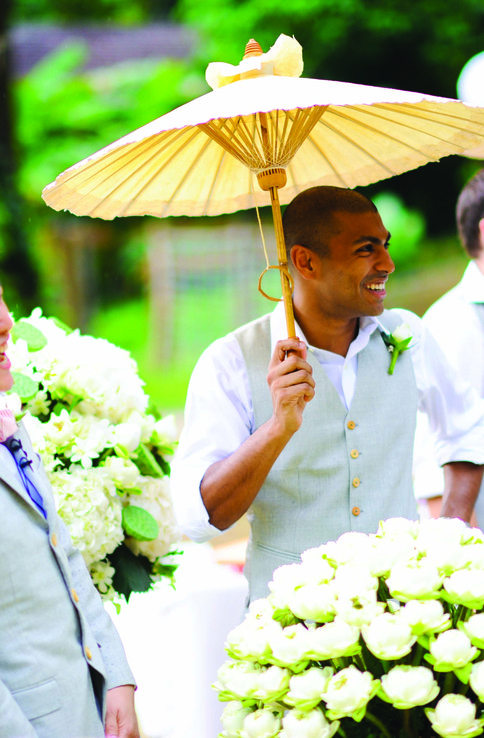 With a simple colour palette of ivory and light grey to complement the modern resort setting, large chandelier lanterns with streams of petals from hand cut silk were hung from trees to set the romantic tone. "Walking down the aisle was surreal. Our wedding ceremony was held in the garden amphitheatre. It was just as we imagined it to be – romantic, dreamy and natural." Tricia revealed.
"The reception venue just looked spectacular. Take Us To Thailand had decorated the tables with tall oversized martini vases of lotuses and flowers and dinner was Thai cuisine with a modern twist."