At a Glance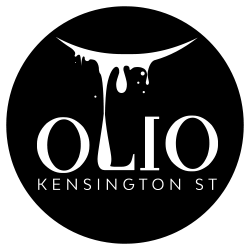 ---
Wedding Style:
Located on the second floor of The Old Rum Store, the space features a contemporary indoor dining room with historic arch windows flooding the wedding venue with natural light.
Wedding Capacity:
From 75 seated guests up to 120 cocktail
Olio Kensington Street is the perfect space for your wedding or any event
At the heart of Olio (Italian for olive oil) is award-winning executive chef and Sicillian native. Lino Sauro comes from a long linage of self-sufficient farmers and his passion for food and produce is evident in his menus.
Sauro and his team open the doors to Olio as they would their family home and turn on the Italian Charm, ensuring an unforgettable wedding experience for you ande your guests. For the past 10 years, Sauro has lived in Singapore heading up his first solo Sicilian restaurant venture showing locals that Italian food can be more than pizza and heavy, creamy sauces. Now it's Sydney's turn.
We will design your perfect wedding. While Olio is full of character and charm,  the venue is simple enough for you to transform to suit your next bespoke event. From a refined and fun cocktail style wedding to a fine dining and classic sit down event, Olio's team is very flexible and will always do the best to accommodate any set up and style.
Looking for more information about our Wedding Packages? Download our free wedding pack now or request for your obligation free quote today and we'll get in touch with you within 24 hrs!
Level 2, The Old Rum Store 2-10 Kensington Street Chippendale Sydney NSW