We met over 5 years ago on 15 October 2013 through mutual friends, our first date was a Tuesday night dinner date in the city.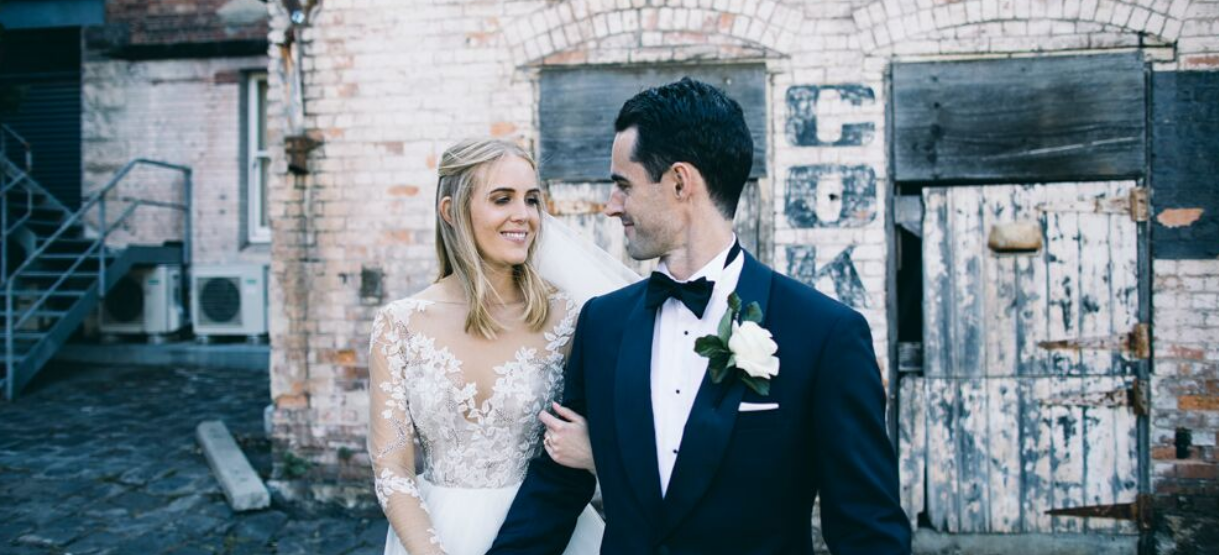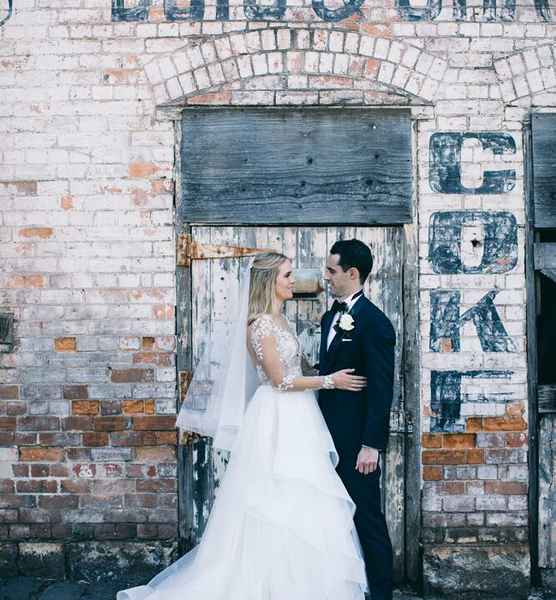 Tell us about the proposal.
It was May 20, 2017. Early in the week I (Angus) casually mentioned to Brigitte that on Saturday morning we should go for a ride along the Yarra trail up to Fairfield Boathouse in Melbourne. It was a beautiful autumn day and after making the leisurely commute and finishing our coffees, Brigitte was keen to head home as she was hungry. Conversely, I was keen to go for a "walk" on the nearby trail near the lake…Brigitte somewhat reluctantly agreed, and only a short way into the walk I saw an opportunity as she was taking a photo, where I quipped "why don't you take a photo of me" (not an uncommon comment from me apparently, so I had to repeat myself) – Brigitte finally turned around, and I was down on one knee holding a small box out… I managed to get the four words out and present the ring- Brigitte was a blubbering mess, completely overcome with emotion. I've never seen her so happy.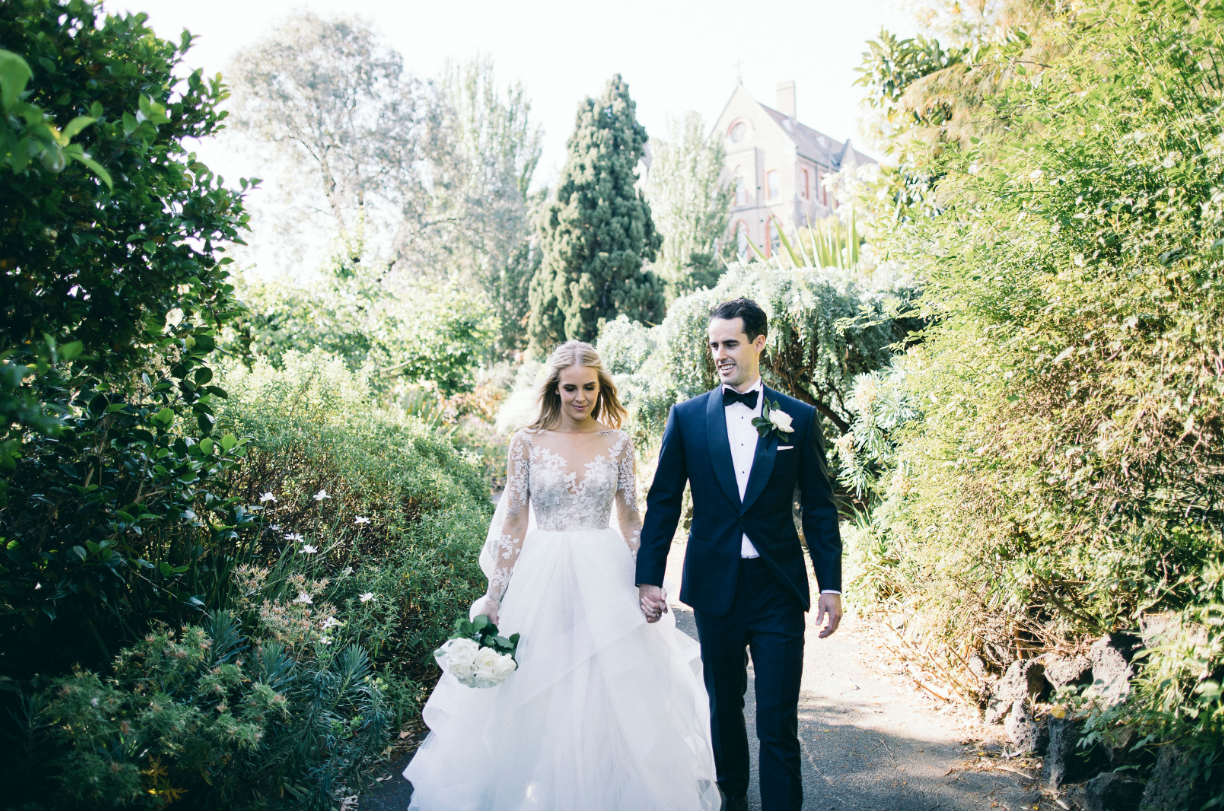 How did you choose your Venue and location? Why?
As soon as we bought our house in Abbotsford, we quickly fell in love with the area, and hence; Abbotsford Convent was an easy decision to host our wedding. In fact, it was the only venue we looked at. Having amazing food was really important to us and we had heard that the food provided by the team at Bursaria was exceptional, which was another factor in our decision to host the wedding at the Abbotsford Convent.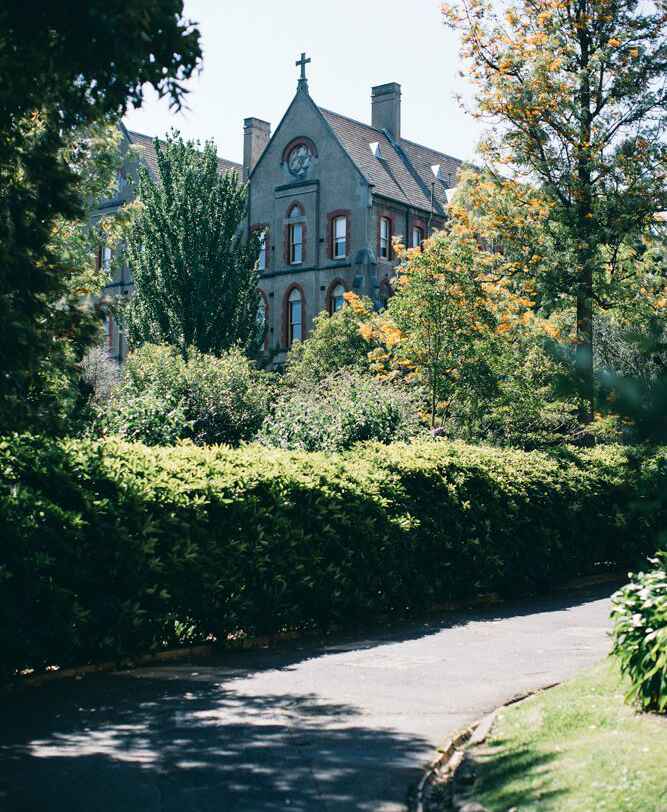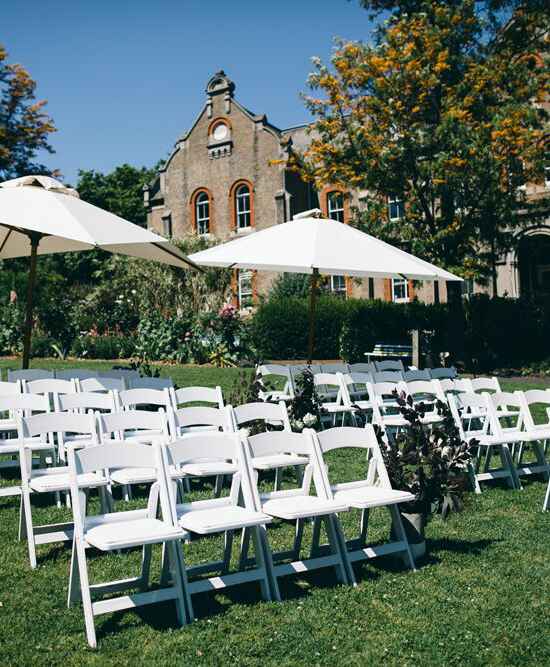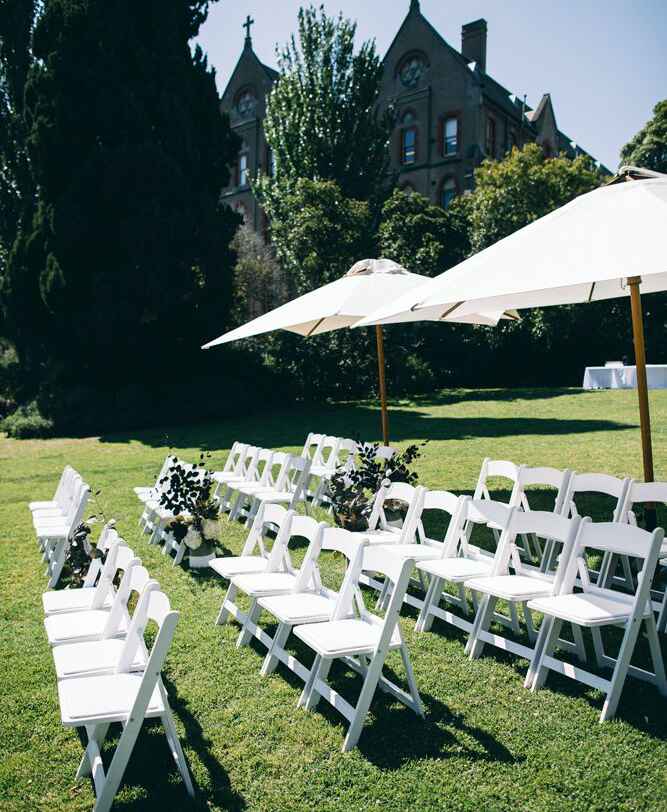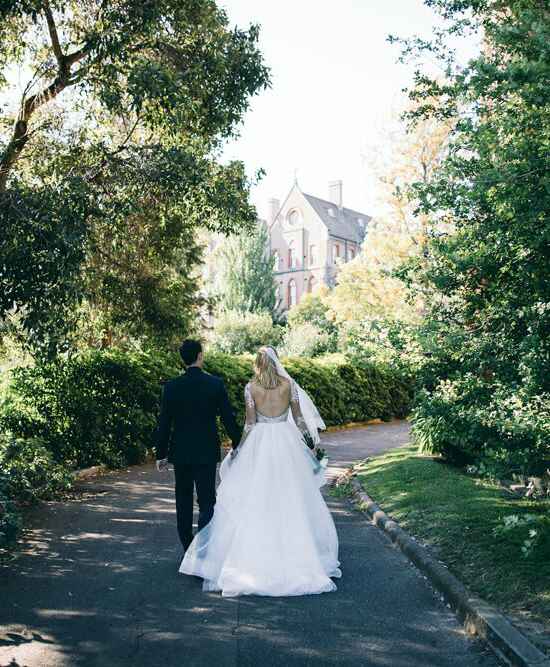 Tell us about your Gown(s) / Suit(s) (style, how you found it, what you loved about it). What about the bridal party fashion choices?
Angus wore a dark midnight blue tuxedo from Oscar Hunt, complemented by a black bow tie and a pleated tuxedo shirt bib and matching pocket square. When else can you indulge and wear a custom-tailored tuxedo?
Brigitte wore a dress designed by Hayley Paige, with long fitted sleeves with lace applique with a full flowing skirt and open back. It was the perfect modern 'princess gown' and VERY fun to dance in.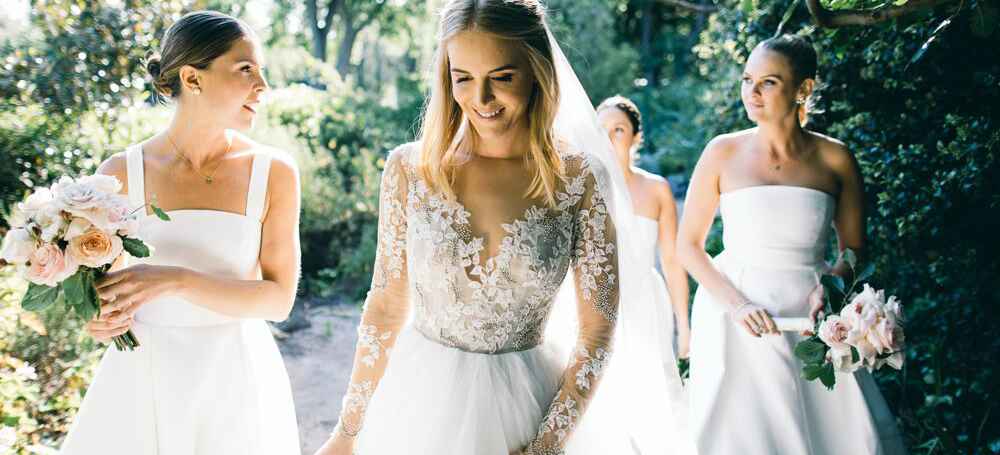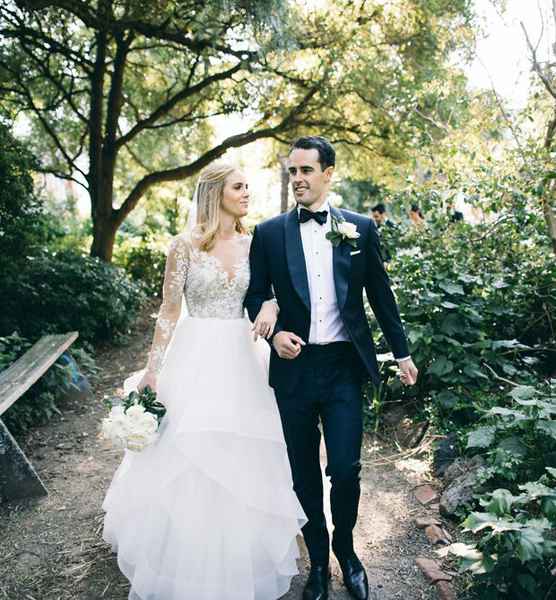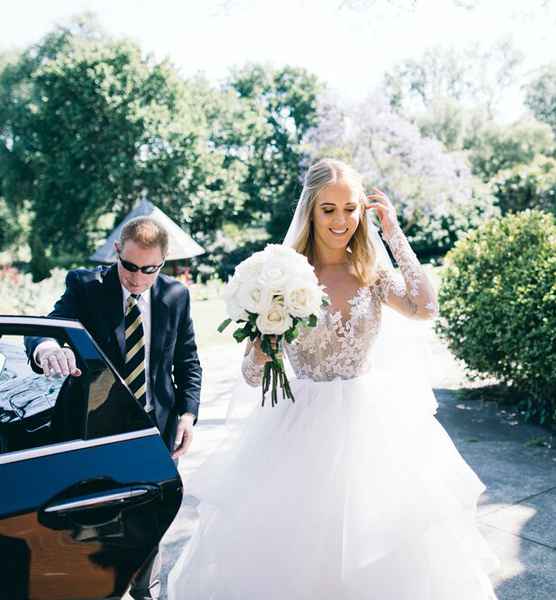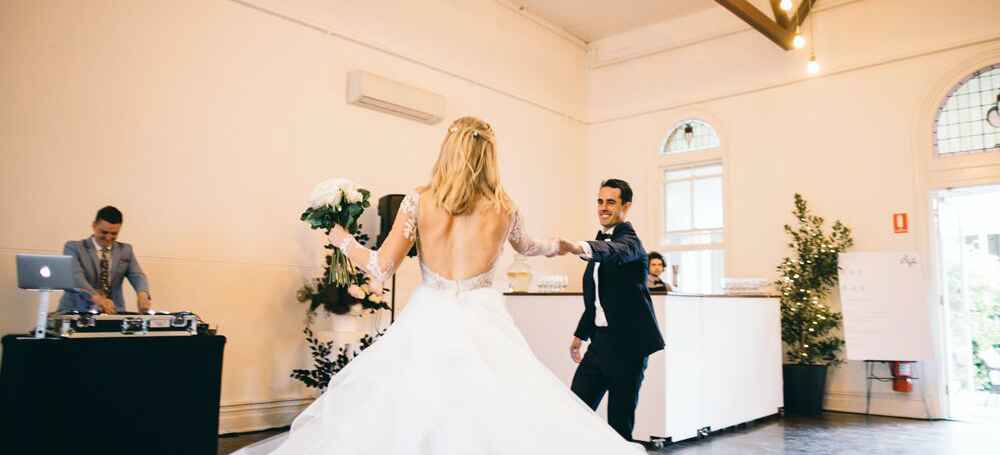 What Style / Styling did you choose for your wedding? (eg: colour scheme, flowers, stationery, cake, transport, details, themes, inspiration, the overall "look and feel")
We decided to go with a 'garden romance' theme and carried this through to the Rosina open-air courtyard and reception room. We had stunning florals put together by Shane and team at Botanics of Melbourne, which incorporated soft blushes, lots of greenery but accented with dark foliage to bring a modern edge to it. Our bridal party was ensconced with a six-meter hanging installation with twinkling fairy lights and this was balanced with high top vases along with our three long banquet tables. The edges of the rooms were filled with lush small trees and floor floral arrangements which helped fill the room and make it feel warm and romantic.
Our good friend Amber who is an artist put together a clean and elegant 'A&B' symbol that we used across all our stationery and signage which helped tie everything together.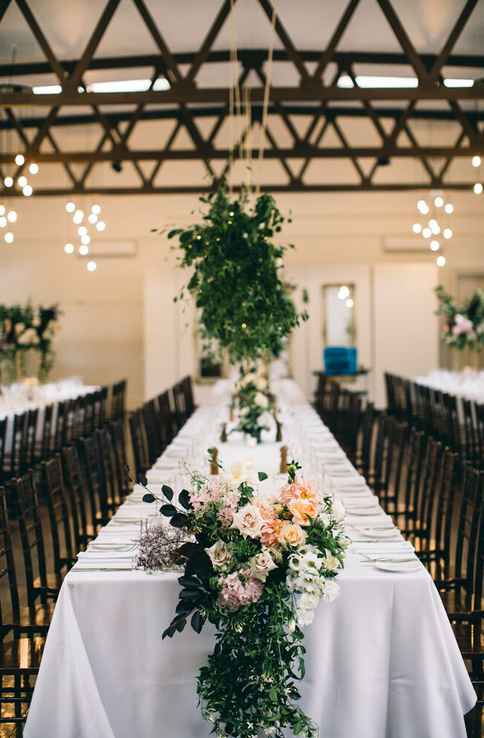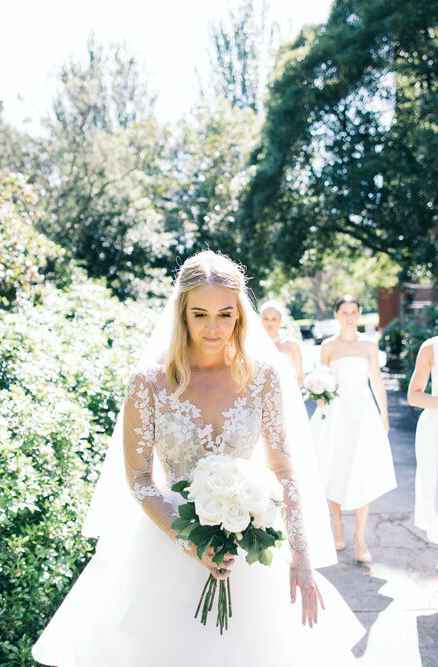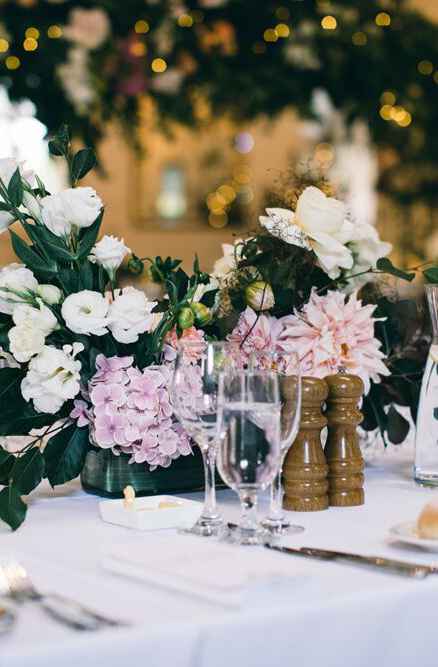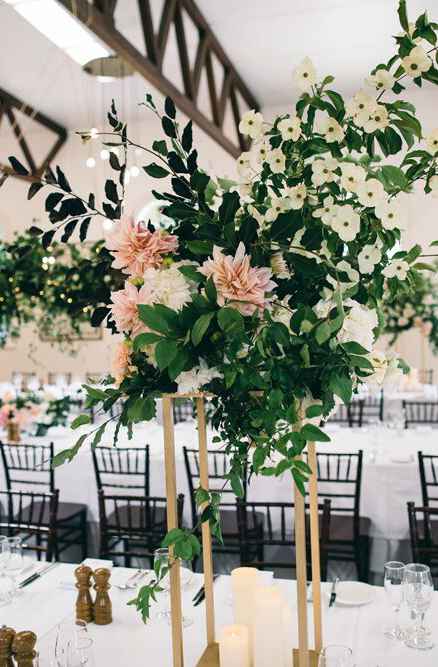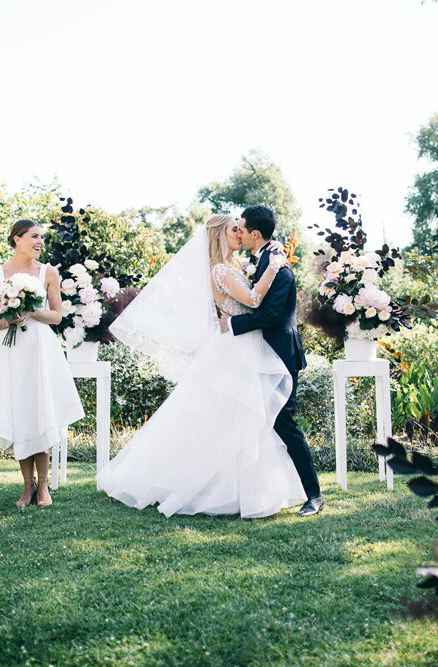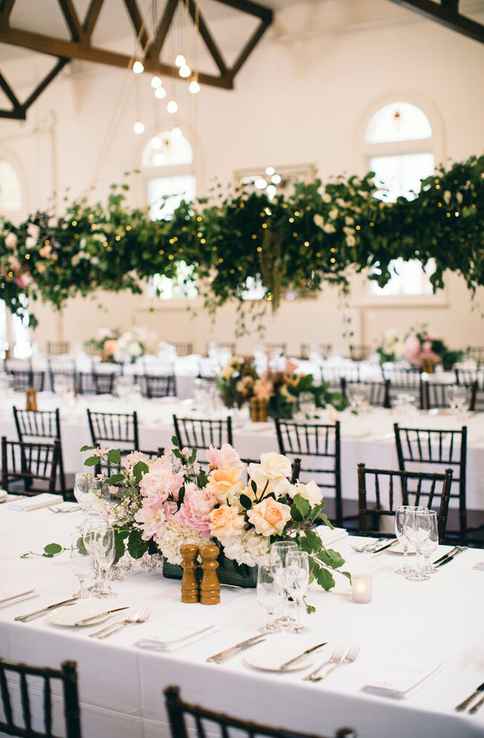 What were the highlights of your day?
It felt like an intimate ceremony, and we shared plenty of stories and laughs with our family and close friends. And as mentioned earlier, it was just the most beautiful setting for us to get married – it couldn't have been more perfect.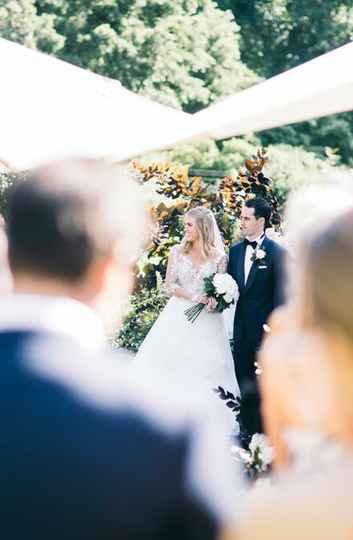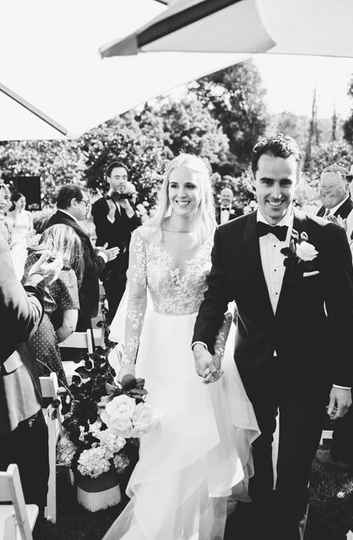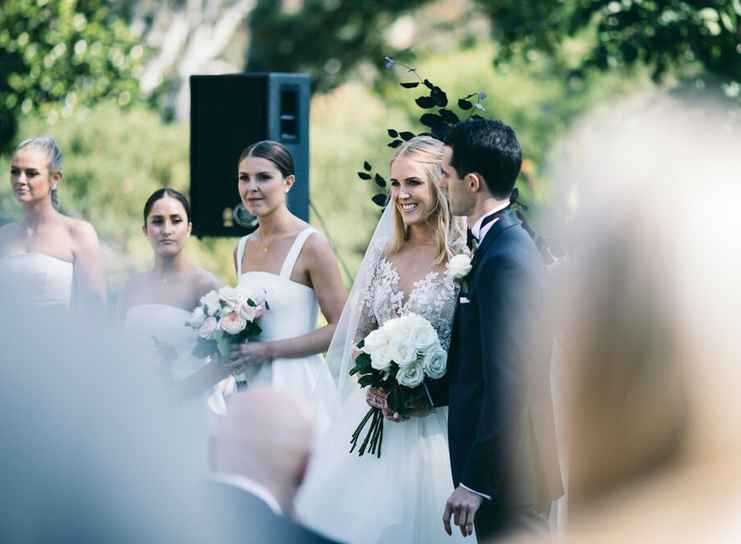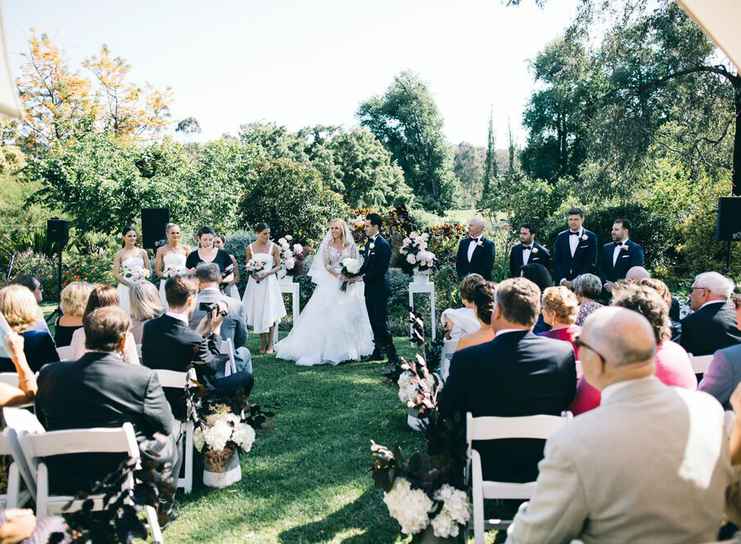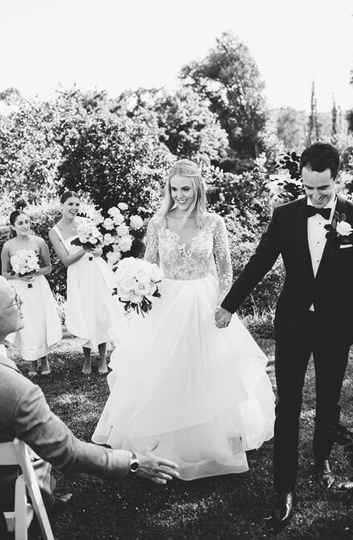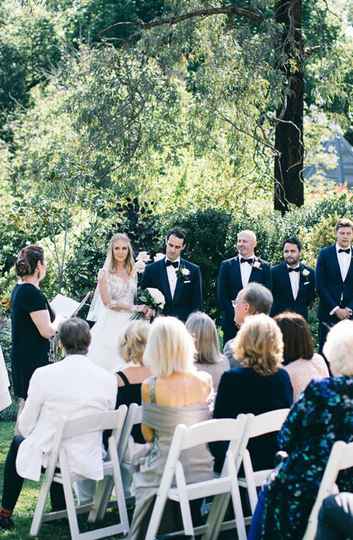 Tell us about any funny, poignant, challenging or emotional moments?
Our Maid of Honour, Hannah (Brigitte's sister) and Best Man (Angus's brother) decided to keep dancing during their entry into the reception room, culminating in a four-minute extravaganza that almost required us to poke our heads around the corner and tell them to get off the stage! It was hilarious.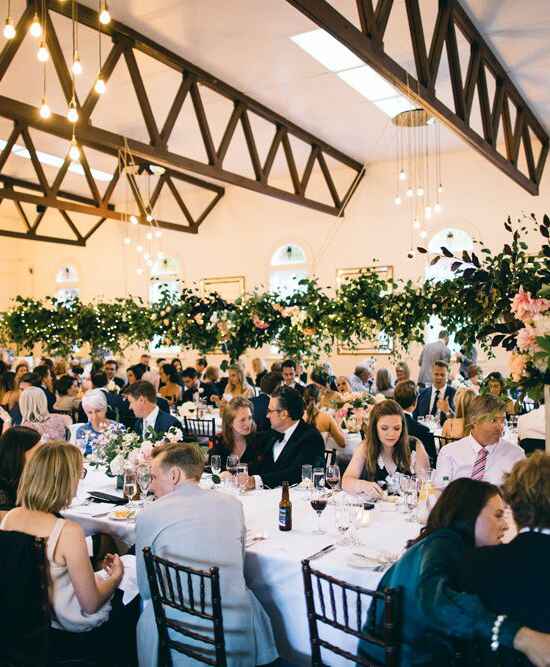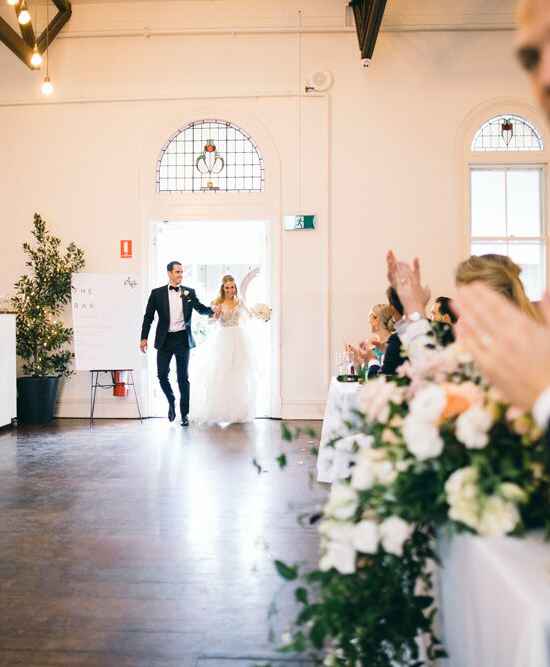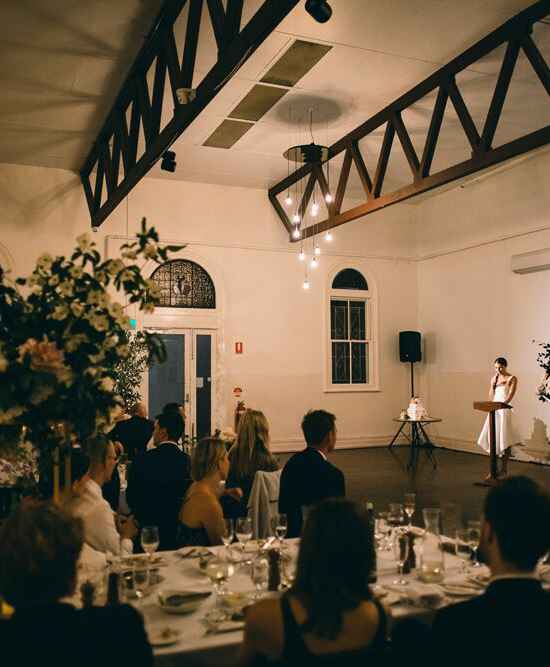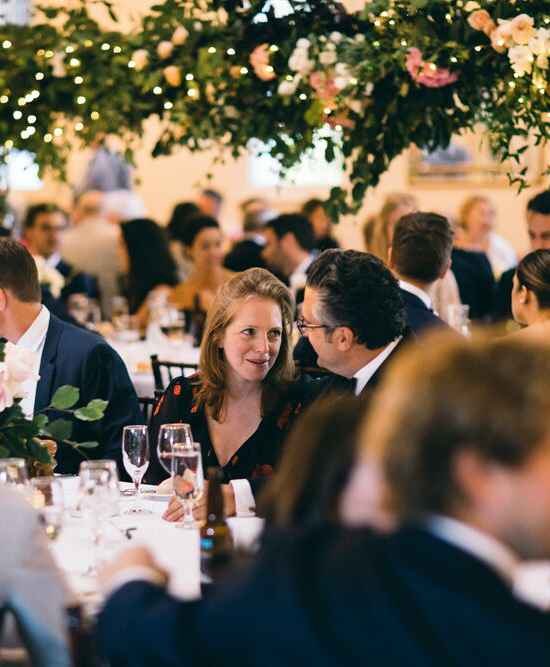 Where did you go for your Honeymoon? Why?
The Maldives. It sounds cliché I know, but it really was great to get away to a remote part of the world where the two of us could just unwind and relax with no distractions. And yes, those water villas are as good as they look!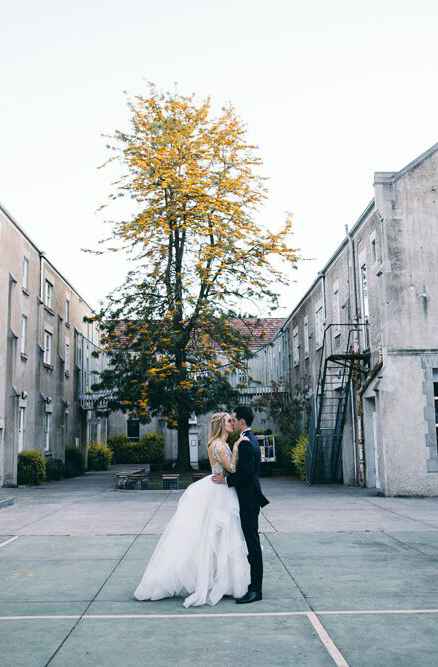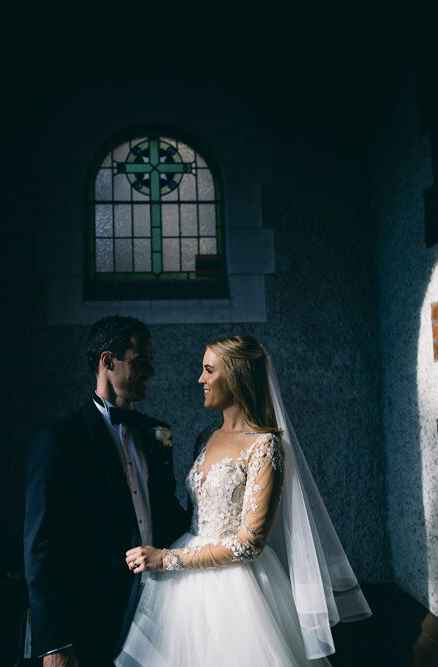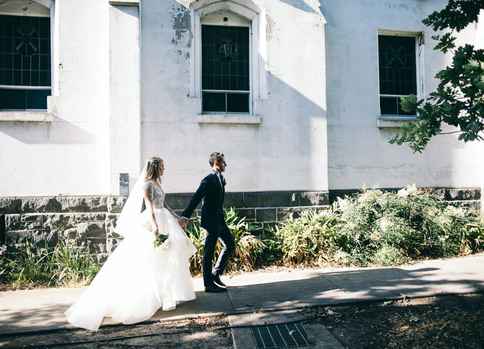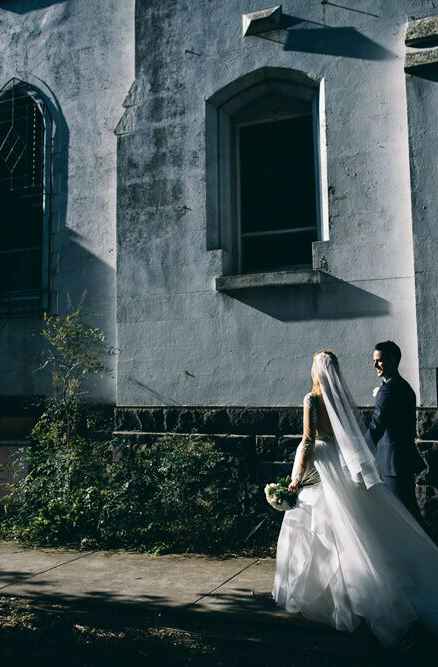 Do you have any advice for other couples?
Just remember to make sure you celebrate your wedding how you to want to celebrate it, try and not let people distract or change what is important to you. Also just remember when the planning does get a bit stressful that it is all worth it!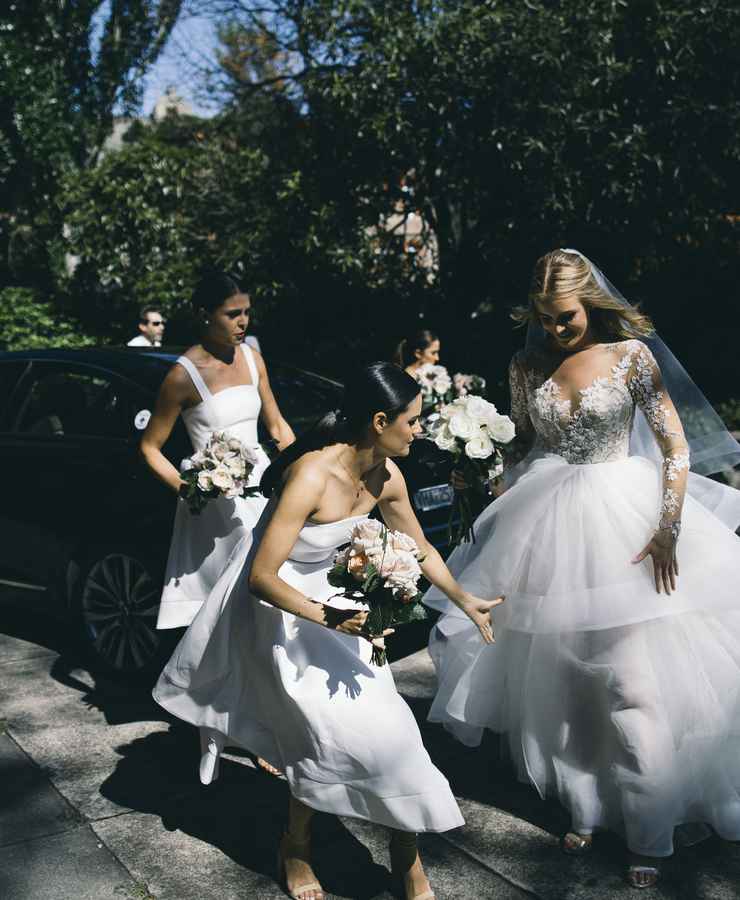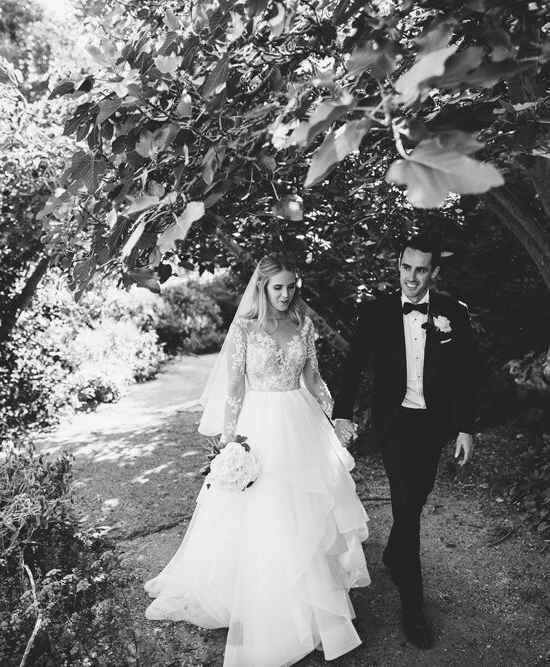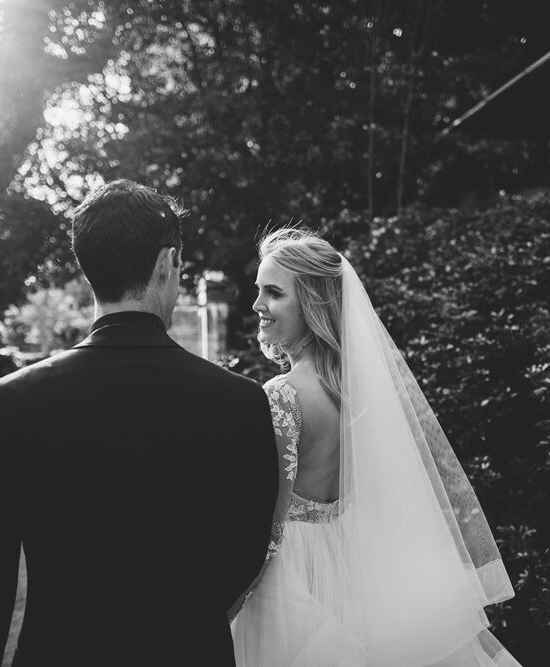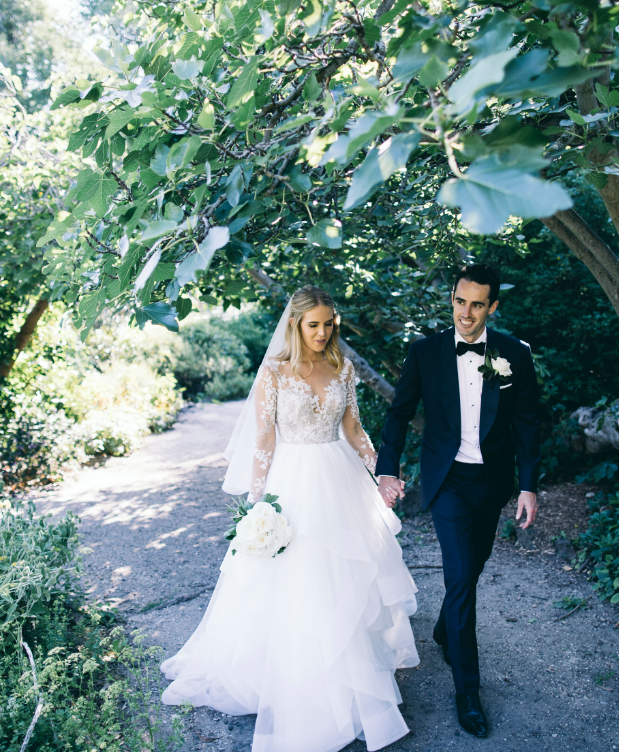 Is there anything else you'd like to add?
Just another massive thank you to all your suppliers that helped make it the best day ever for us both. 
For more inspirational wedding stories, Visit Real Weddings to find your perfect Melbourne wedding venue or get your obligation free quote today at Abbotsford Convent!