After first meeting in high school, Julia and Mark were re-introduced six years later at a chic bar. As the years unfolded, the pair dated on and off, with Mark's proposal at Queensland's decadant Palazzo Versace finally sealing their love.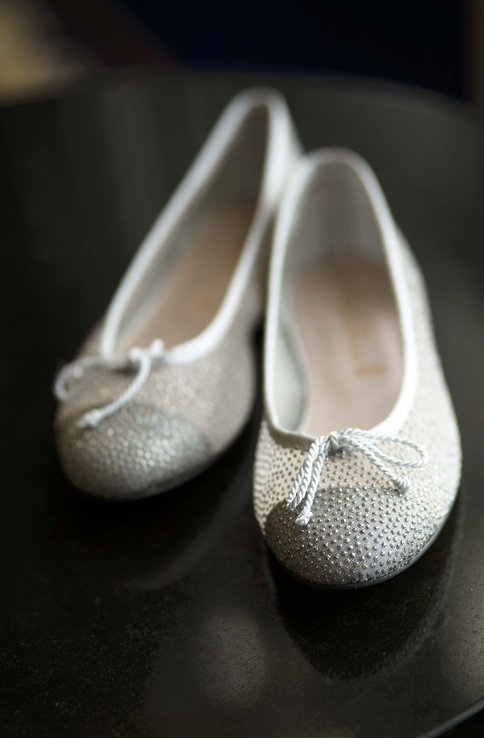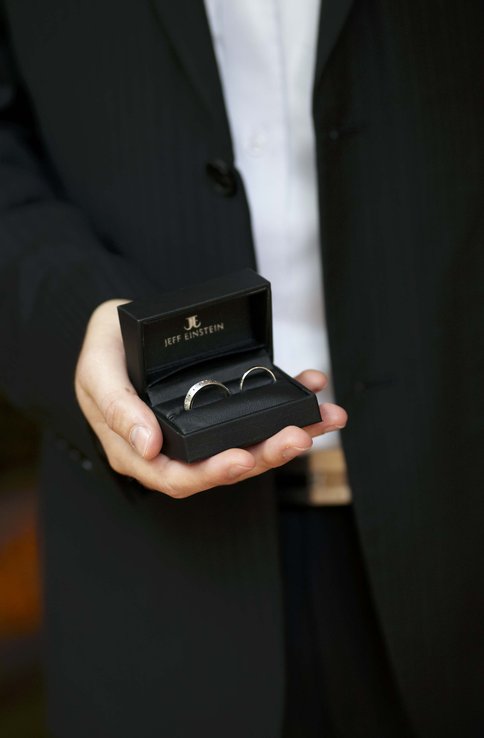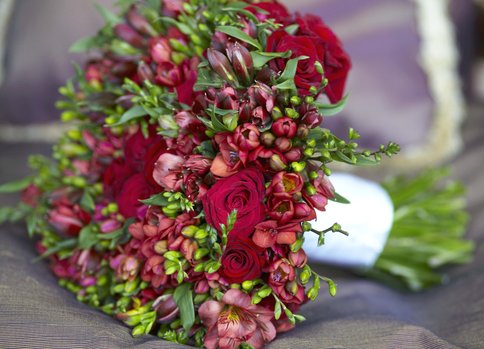 With ten months until their big day, the first point of call for the excited couple was to hire a wedding co-ordinator.  As Julia explained, "We are both creative people, however we realised we needed a professional to make our ideas come to life. Our planner allowed us to relax and enjoy the whole experience. Once we had discussed an idea he would come back to us with alternatives for us to choose from."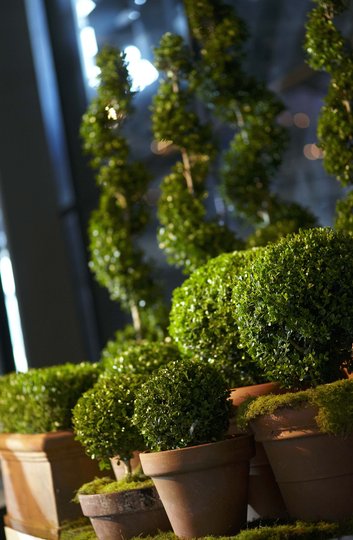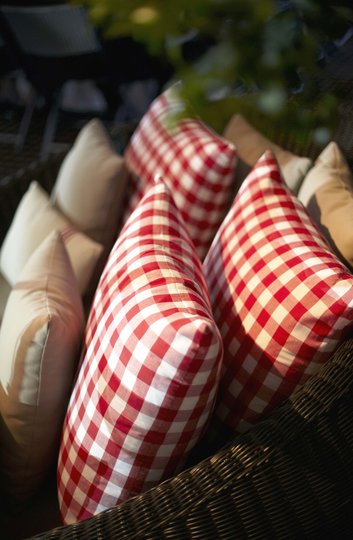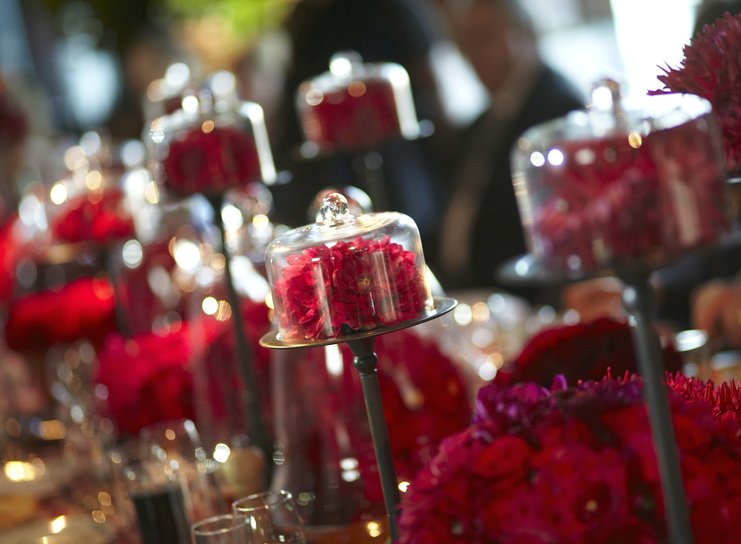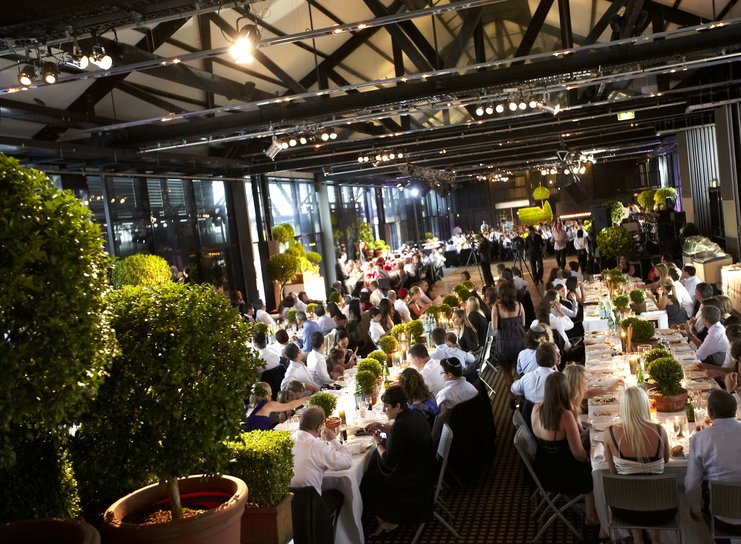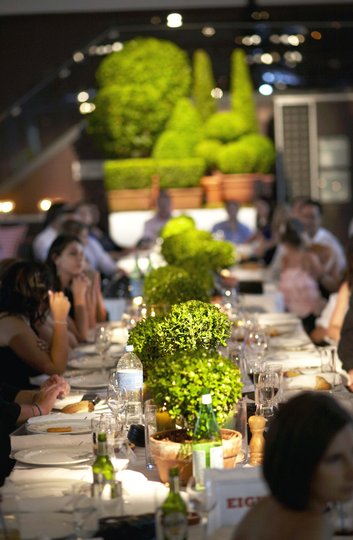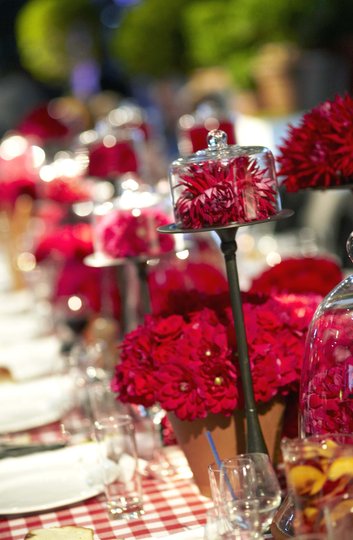 To further recreate the look of a Mediterranean garden, Julia and Mark delicately embellished their chic reception venue, Doltone House, with more than 350 exquisitely sculptured topiary trees and plants. Hurricane shades, glass cloches, passionately coloured red flower bouquets, twinkling tea light candles and wicker chairs helped to enhance the look.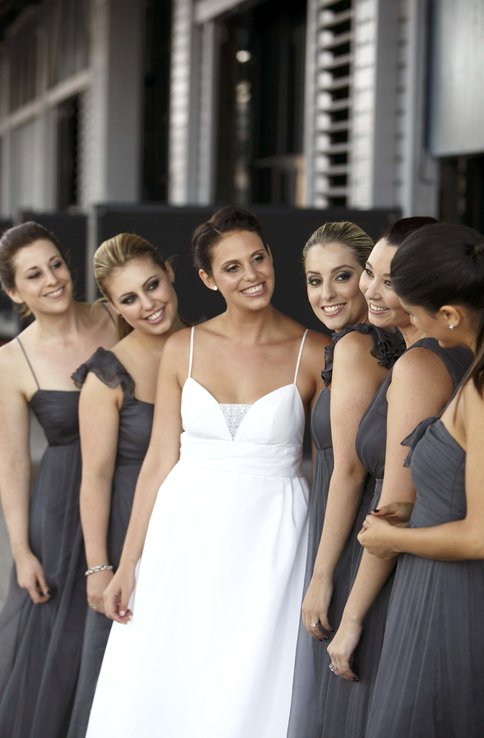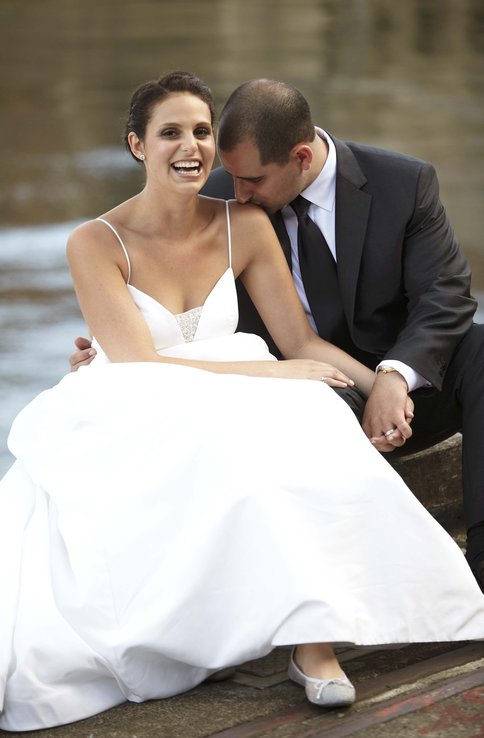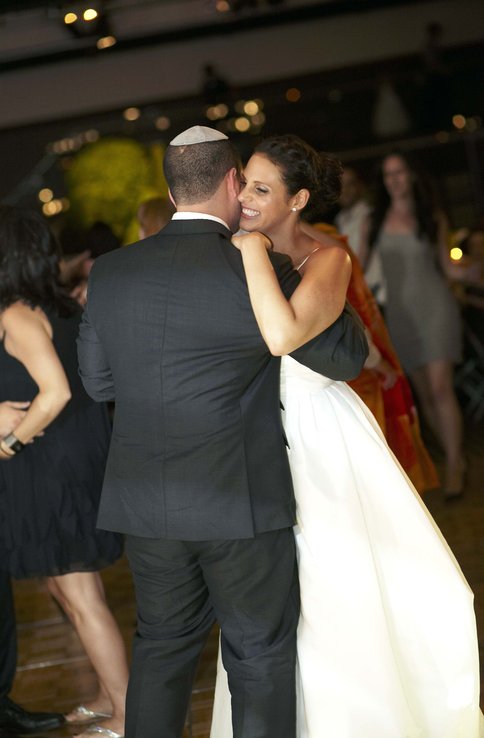 When it came to her stunning gown, Julia simply followed her heart. "When I saw it in the movie '27 Dresses', three years earlier, it was love at first sight! So when Mark and I got engaged, I found the designer in New York and they agreed to send my size over.
I  had a few alterations made and it was perfect."