How did you meet?

I was having dinner with my close friend and saying how happy I was to start a new job. The last thing that I was looking in was new relationships. Then I received a call from a friend asking if she can come with one friend. In 1 hour she arrived at a restaurant with 3 male friends and one of them was Ivan. He was very silent and enigmatic all evening. Funny thing, we were studying Law in one university, had a lot of friends in common but never met each other before this evening. Must be destiny, lol.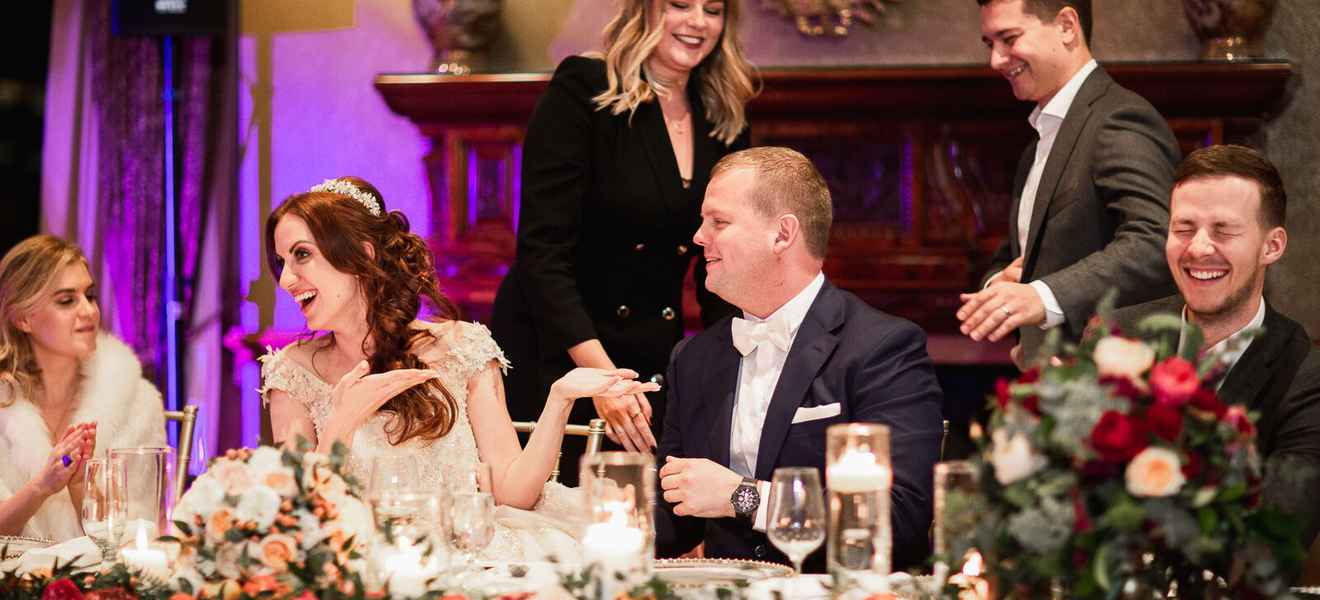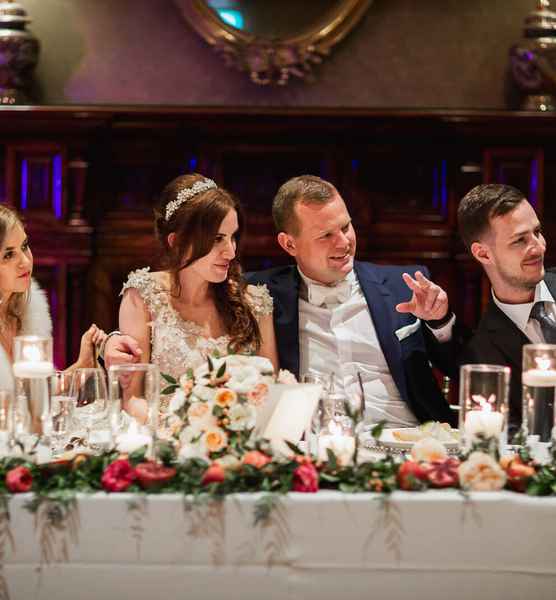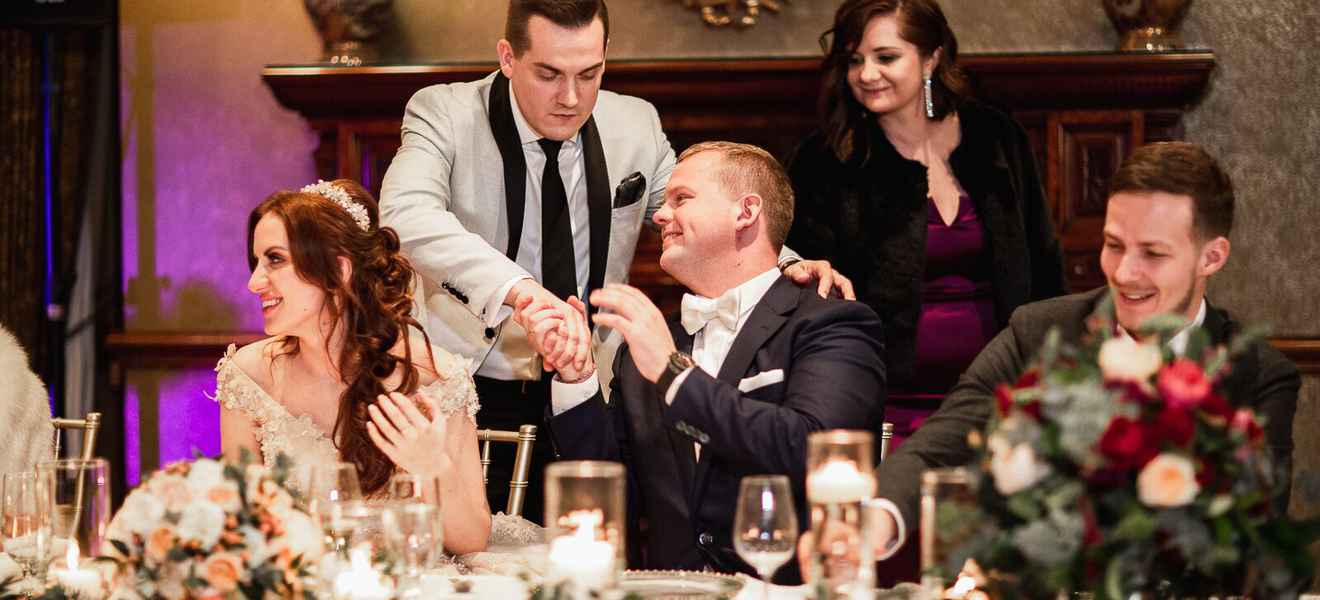 Tell us about the Proposal

I was baptized in the same church, on the same day and by the same priest as Ivan's parents were. His grandparents arrived from the country as well. After we went with my parents and his parents and grandparents to his house. Ivan disappeared for about 30 minutes and then he appeared with a bouquet of white roses and an engagement ring.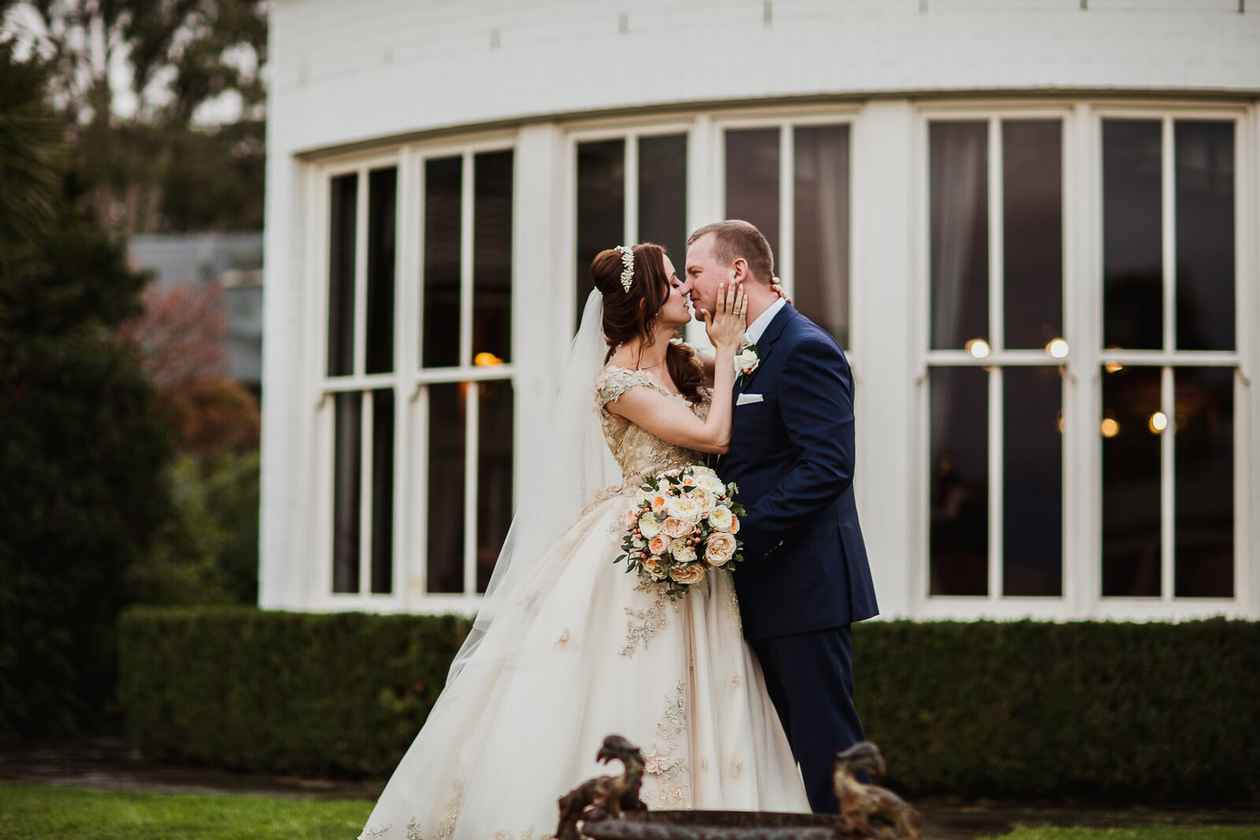 How did you choose your Venue and location? Why?

We were looking at many different locations, mainly nice wineries and old-fashioned, classy and elegant hotels. We wanted something unique, with charm and character. As soon as we walked into the Chateau Yering Hotel we realized that our wedding will take place here and stopped searching.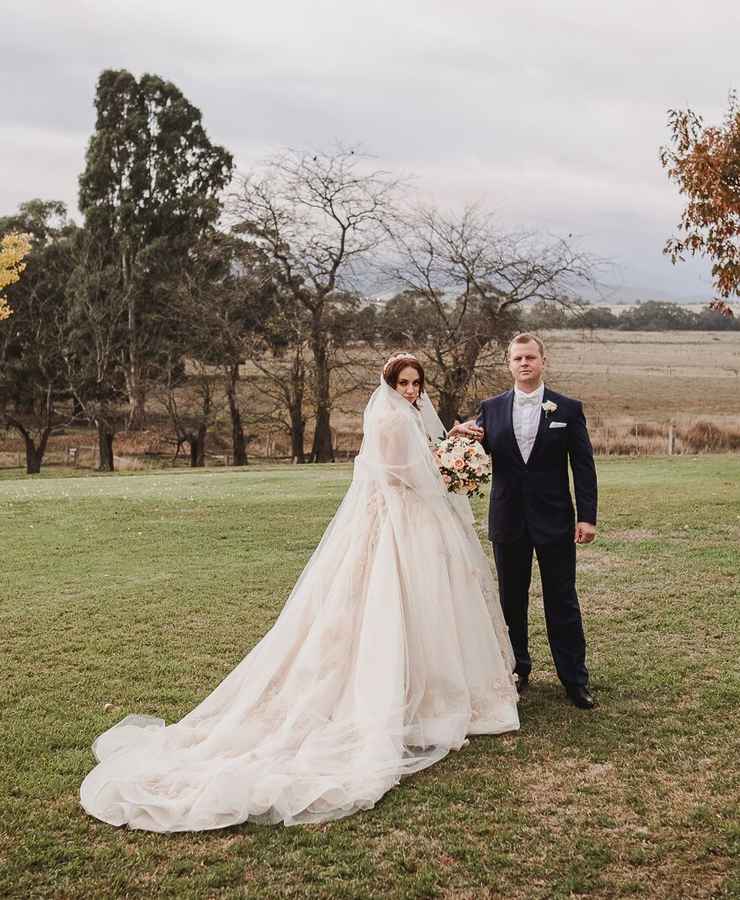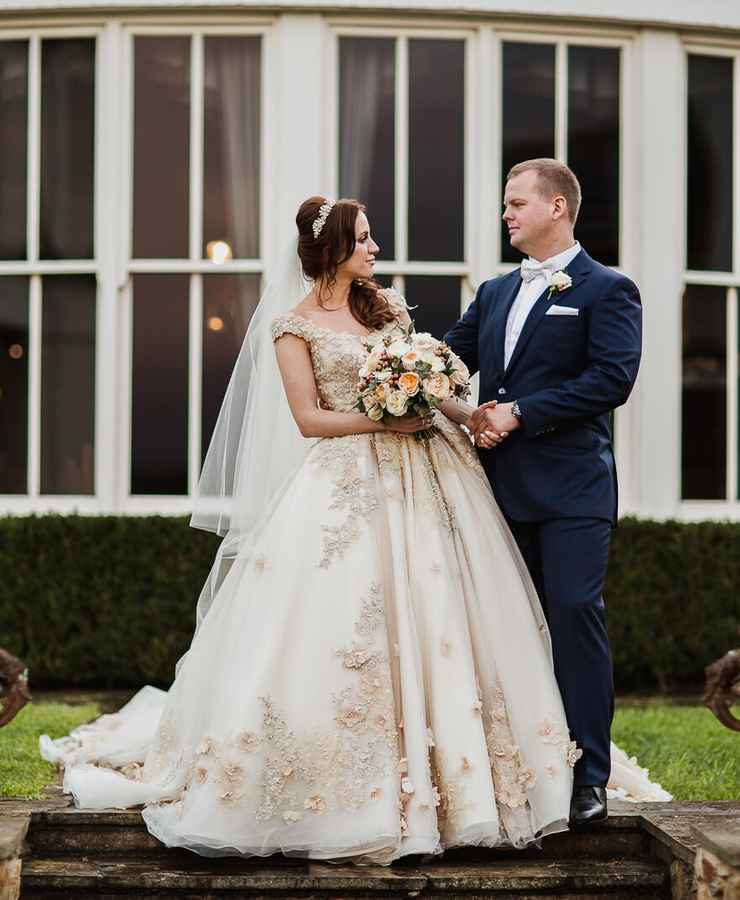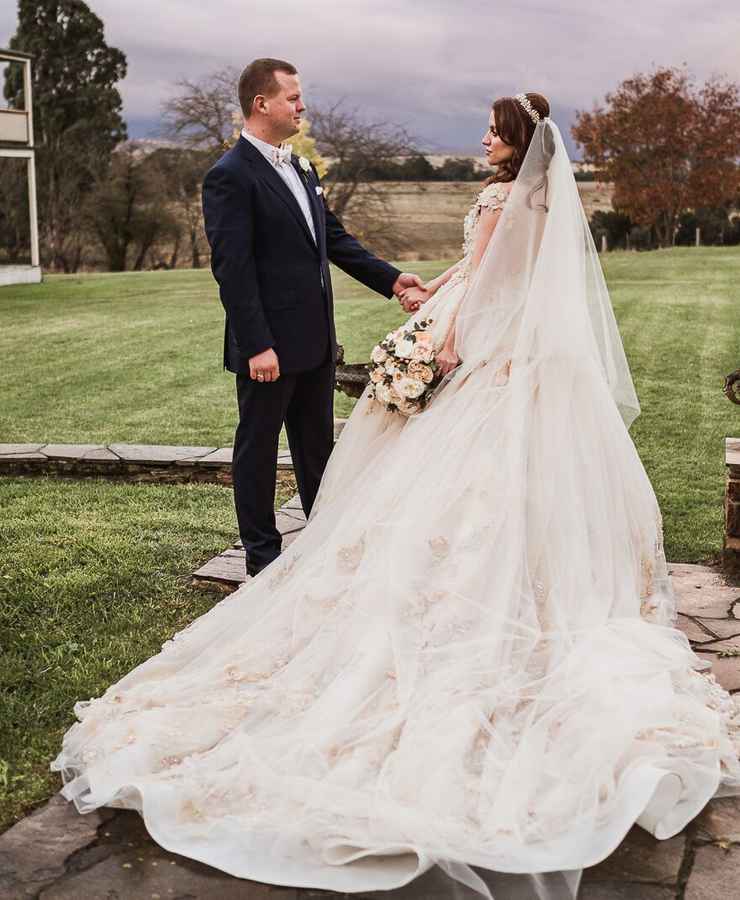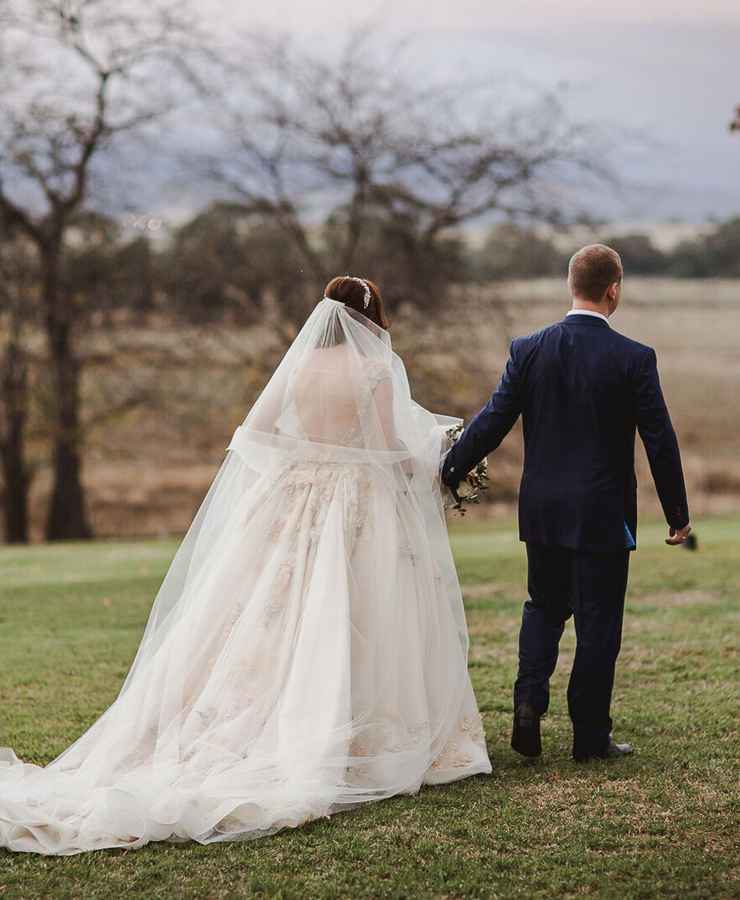 Tell us about your Gown (style, how you found it, what you loved about it). What about the groom and the bridal party fashion choices?

Initially, I wanted to wear a pantsuit. After talking to my mother, who was absolutely shocked by my idea, I promised to go and at least try one dress on. I fell in love with ball gowns. I bought my dress from the first and only wedding store that I have been to. First I bought a dress and when I came to pick it up and saw another dress (and that was love from the first sight). So, I returned my dress and bought a second dress. I loved all the details on my dress (pearls, stones, flowers, silver, laces).
Ivan definitely tried on more suits than I dresses. We were choosing the suit together and I really wanted him to wear a tuxedo. In the end, we agreed on a very beautiful (the best I have ever seen) suit and silky ivory bow tie. I loved the material, color, and cut.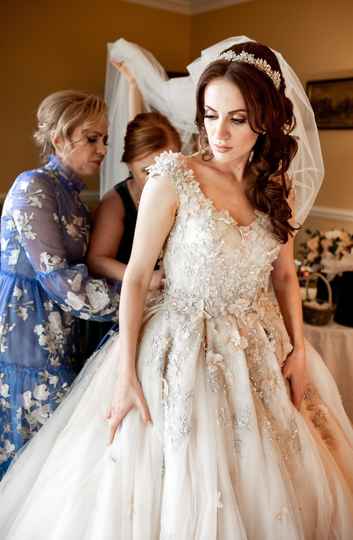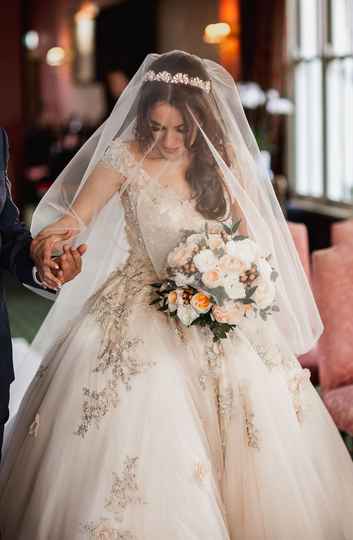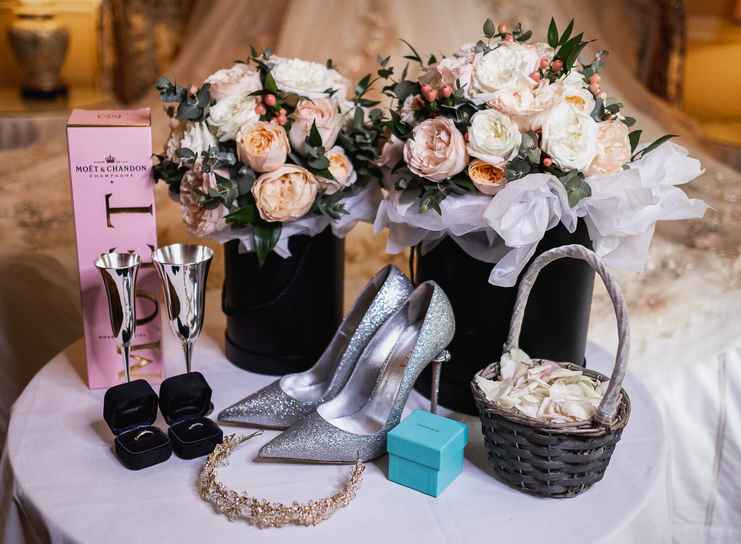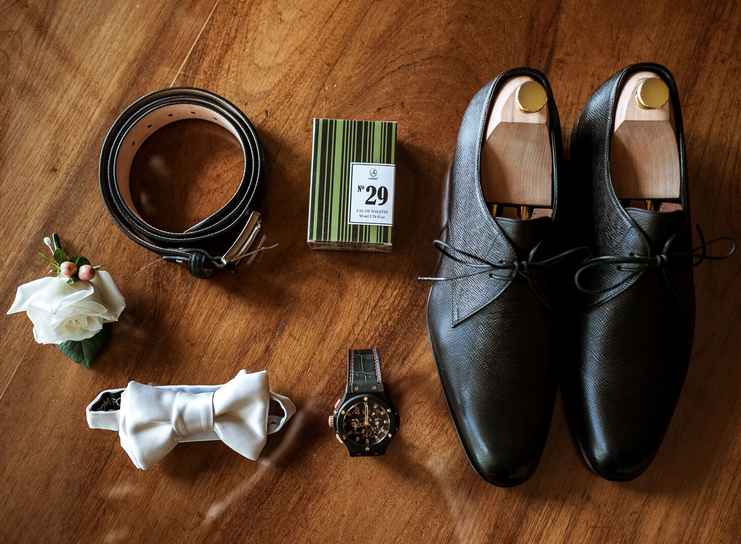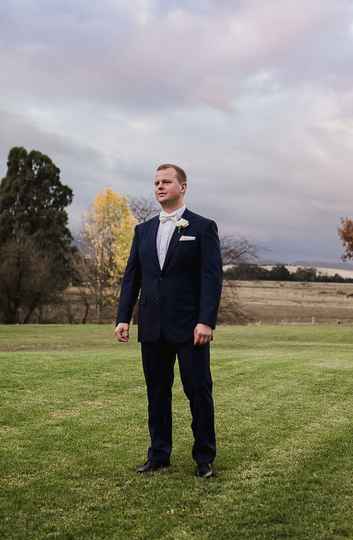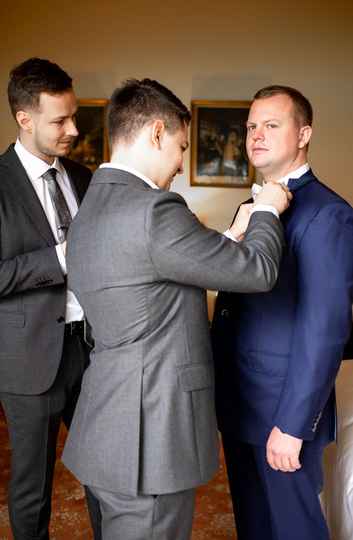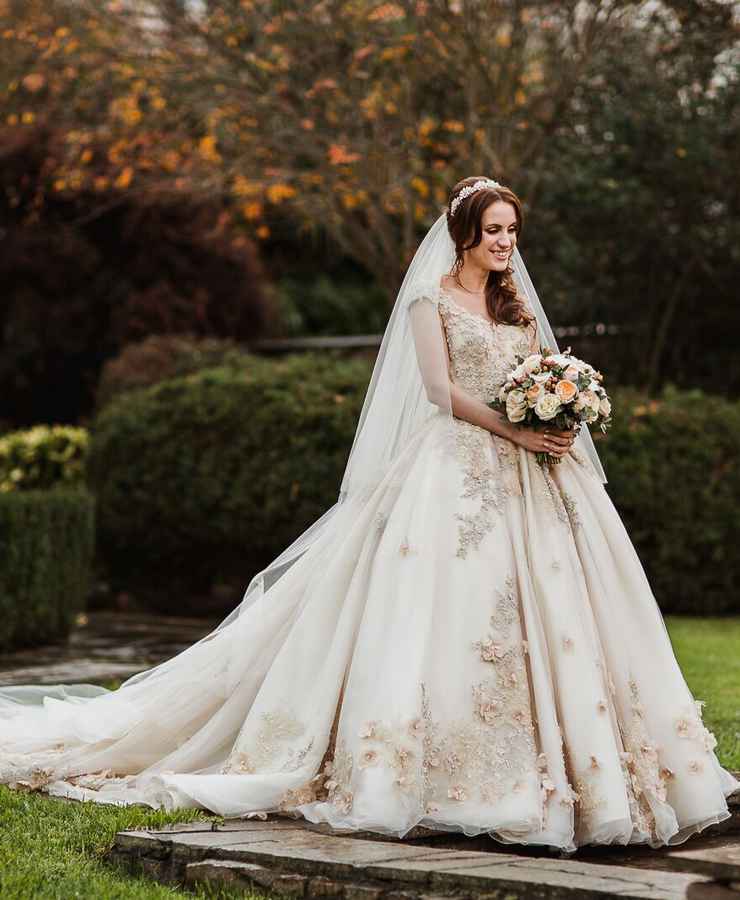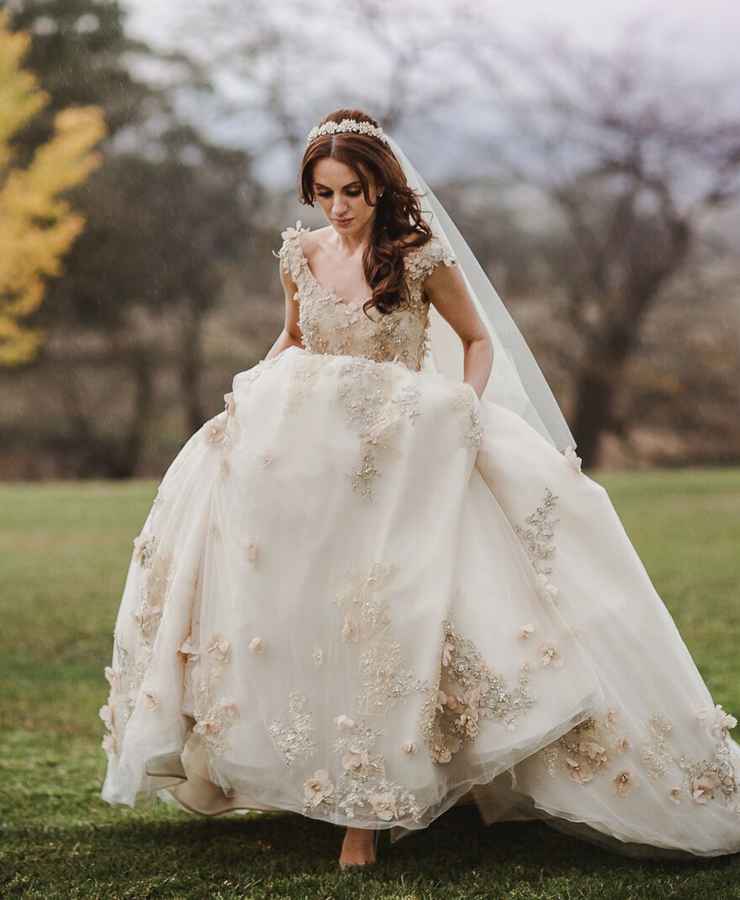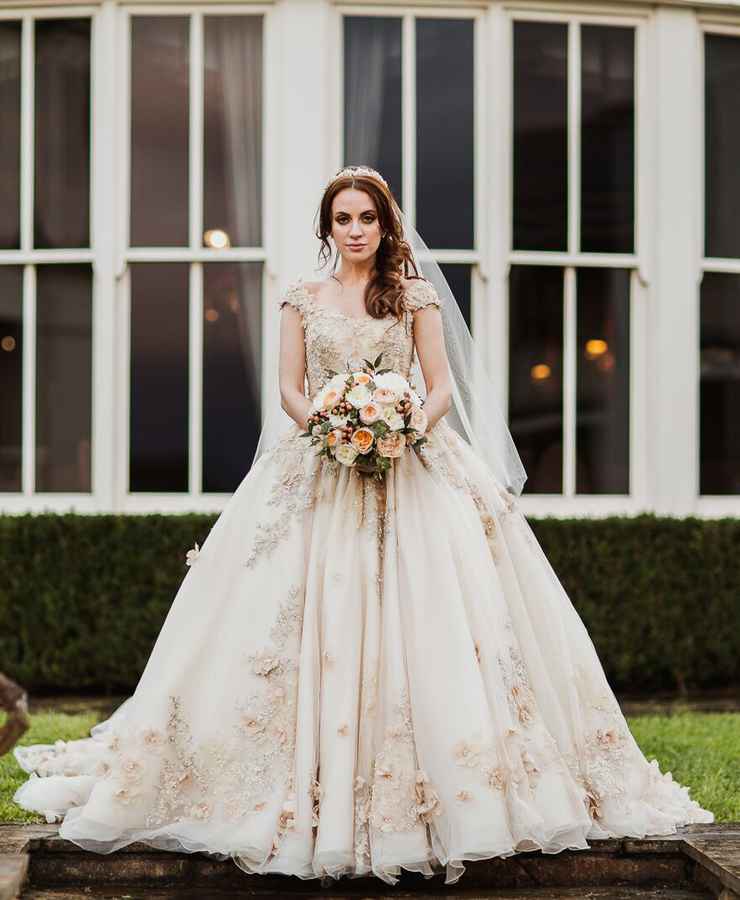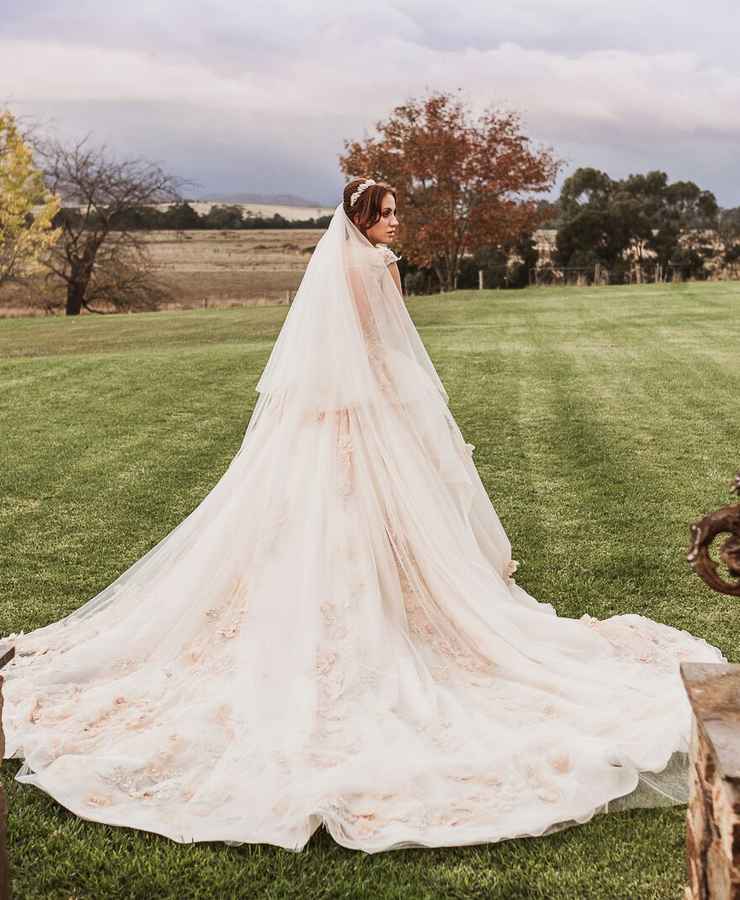 What Style / Styling did you choose for your wedding? (eg: colour scheme, flowers, stationery, cake, transport, details, themes, inspiration, the overall "look and feel")

We wanted elegant style, with elements of secret garden.
Colour scheme - gold and dark and bright shades of magenta, burgundy. All accessories were gold. 
Flowers - Lush and blousy bouquet of Amy Lou, Unforgettable and Giulietta roses with peach ranunculus and peach hypericum berry with silver dollar gum and Italian ruscus foliage to support. Red amaranthus, raspberry snapdragons, burgundy dis buds, raspberry, pink and peach roses, burgundy carnations, queen annes lace and peach ranunculus with Italian ruscus, black berry, silver dollar gum and viburnum lush foliages
Details - had a lot of candles decorations, old golden candelabras and fruits trailing across the center table with grapes, pomegranates, and apples in red tones.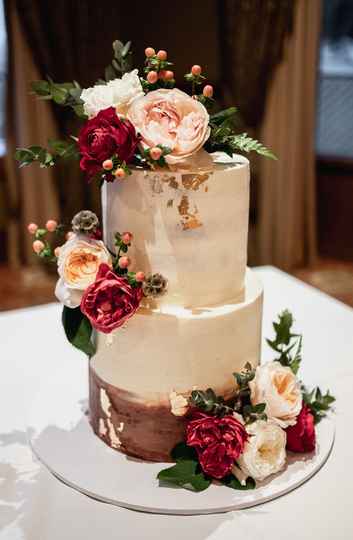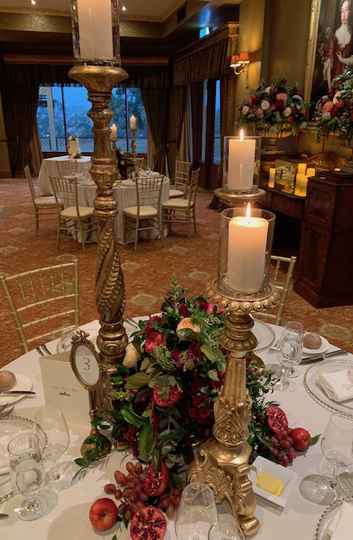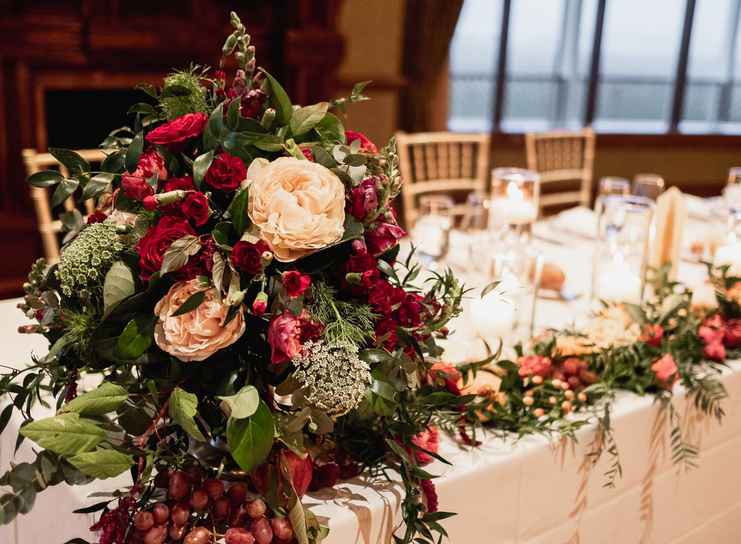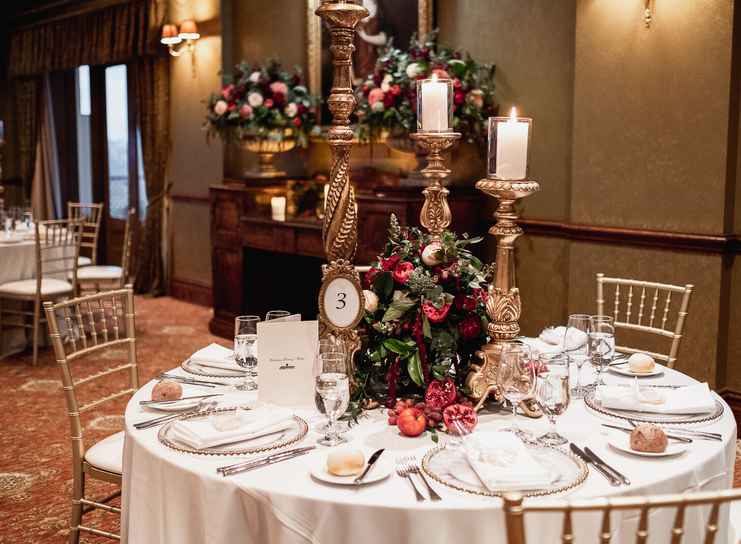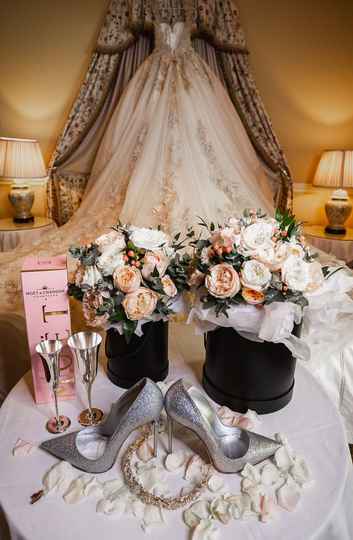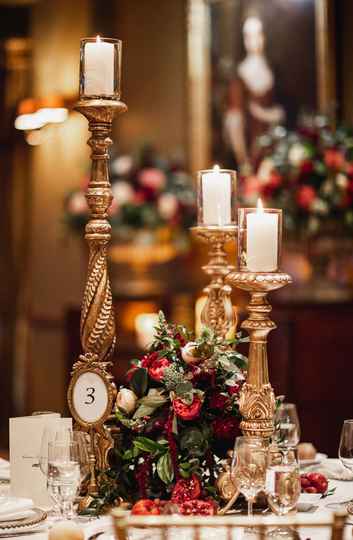 What were the highlights of your day?

That our parents could come to our wedding from overseas, speeches of our parents and best friends.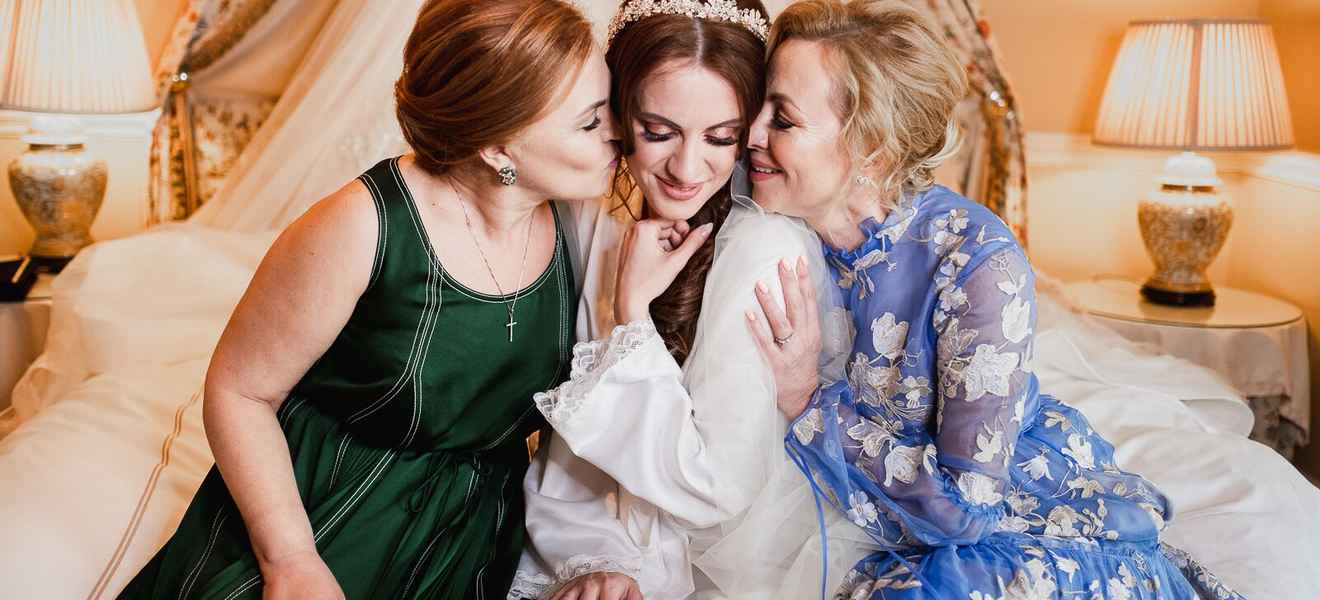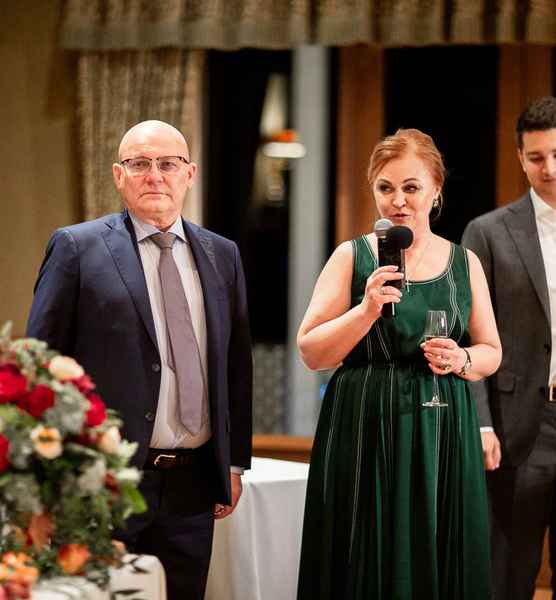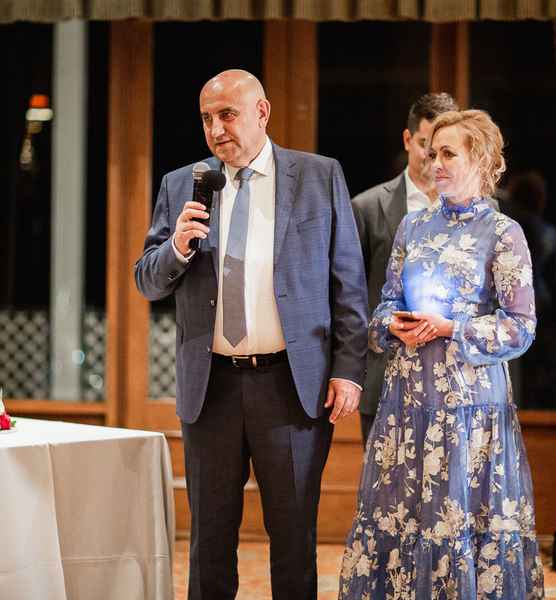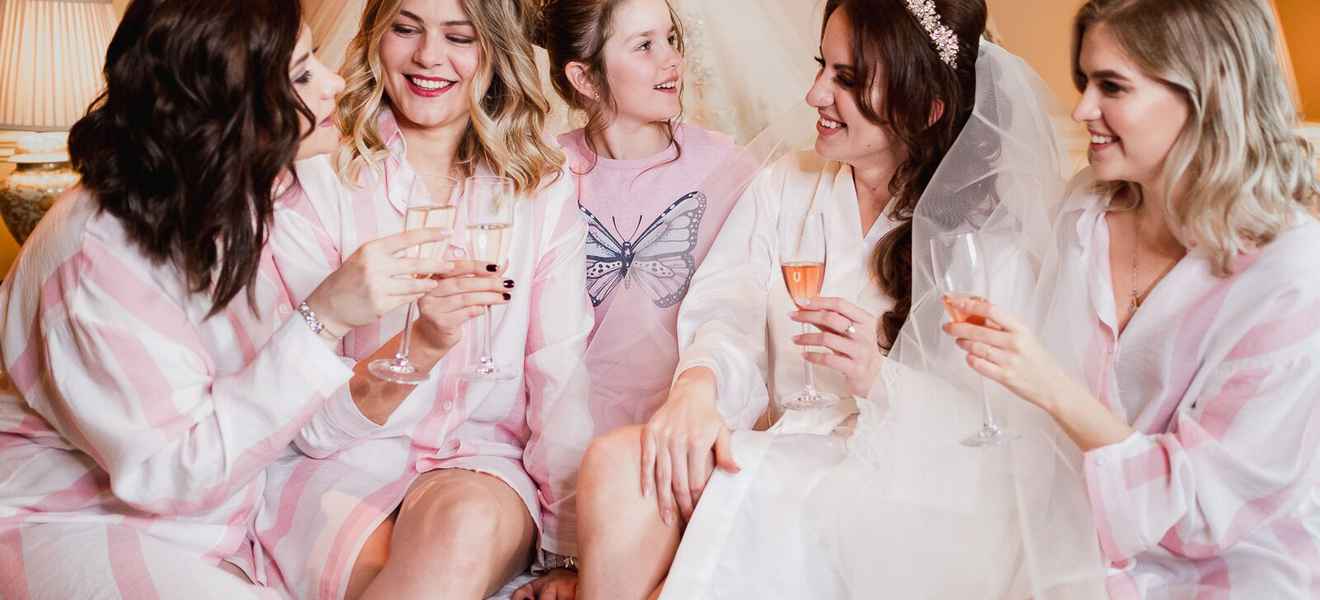 Tell us about any funny, poignant, challenging or emotional moments?

Everything from the very start and to the moment when we sat at the bridal table. One of the hardest parts was to choose a wedding cake, we had sooo many tastings.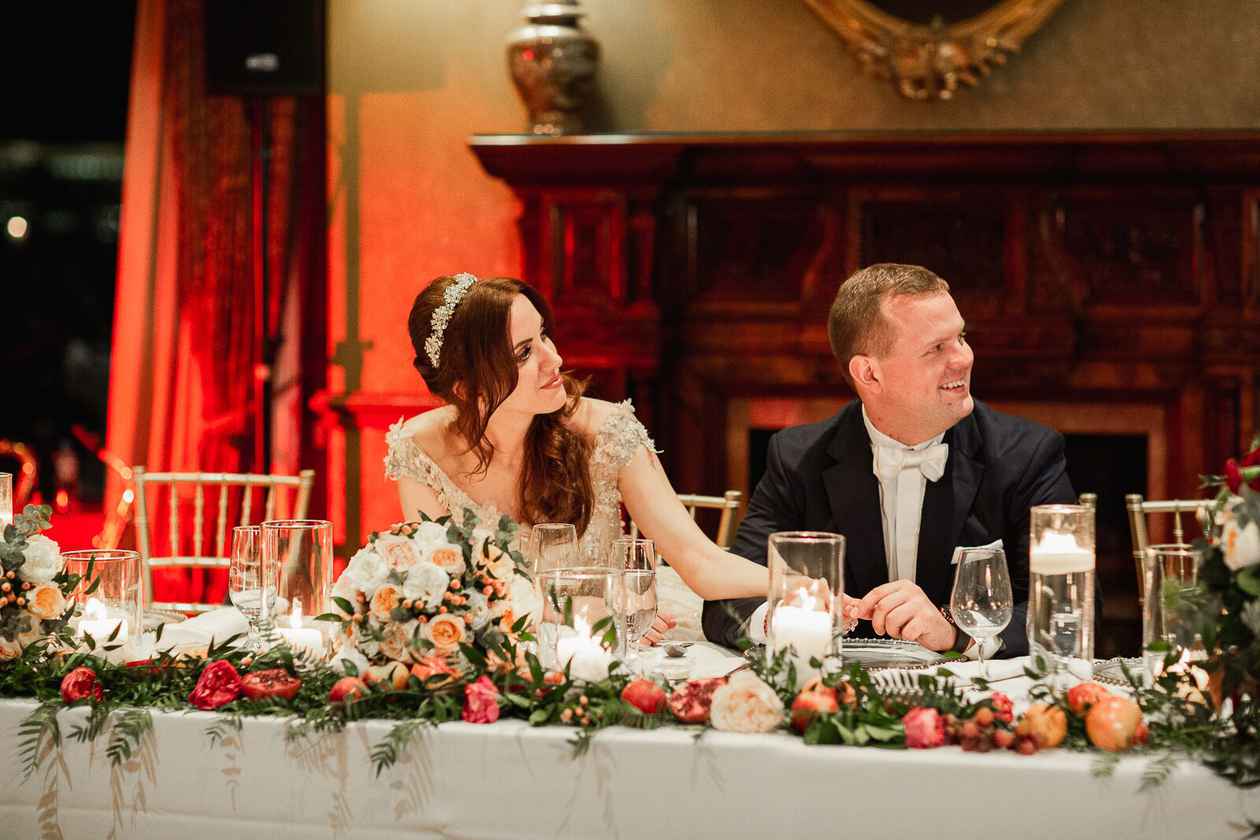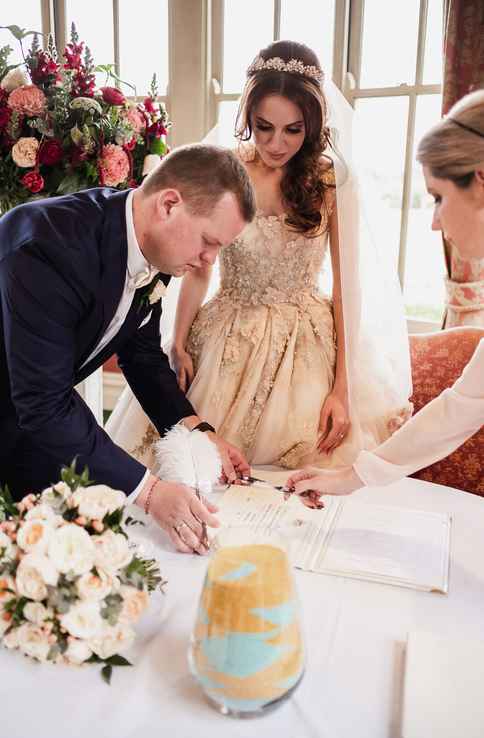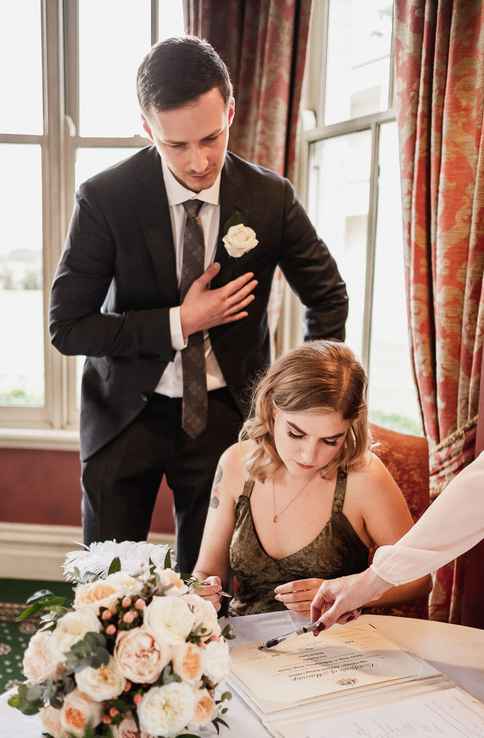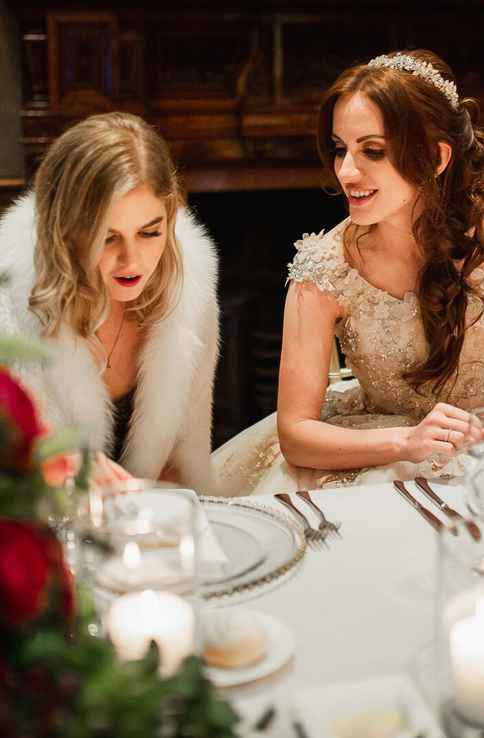 Where did you go for your Honeymoon? Why?

We did not have time to go this year. Plan to go next year to the USA and have a very active honeymoon, see a lot of new sightseeing places.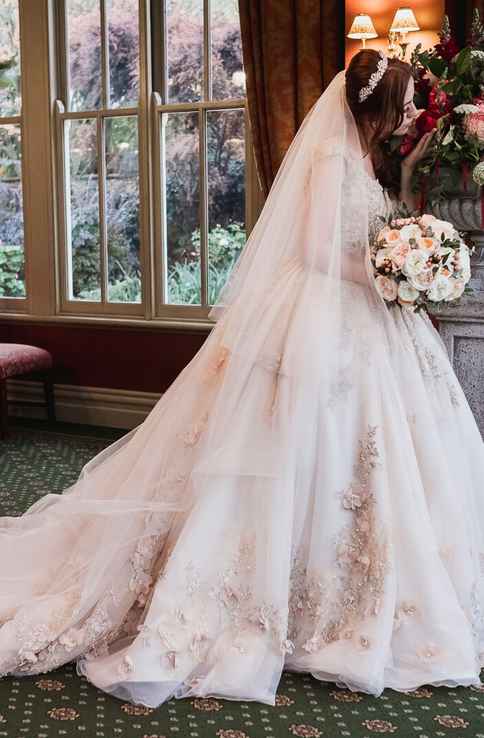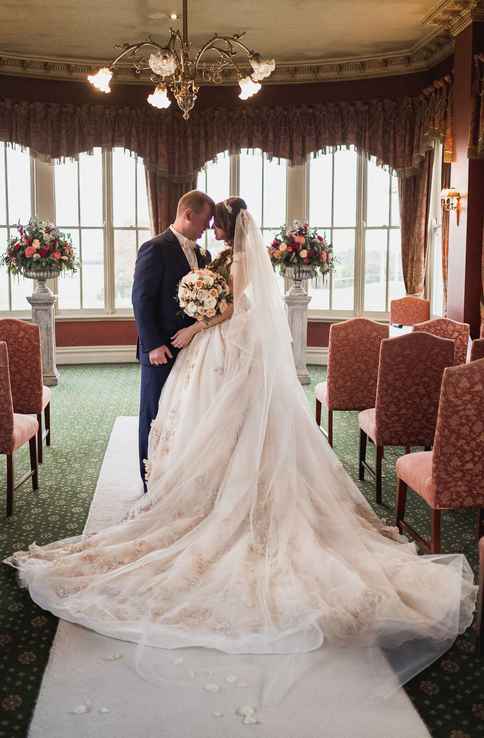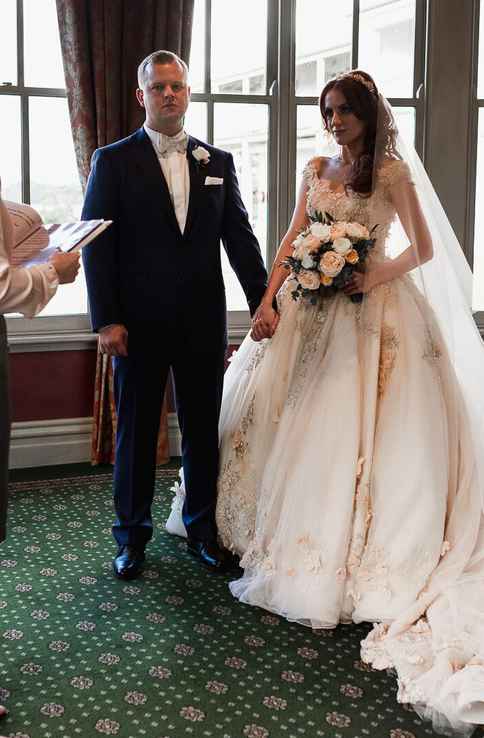 Do you have any advice for other brides?

Leave at least one year on planning, listen to yourself when organizing a wedding and to you what you want. If you are lucky you will be getting married only once :)