Timothy Pyke and Amber Stewart first met at a going away party for a mutual friend in South London. Tim struck up a conversation with Amber and they exchanged numbers. "Despite a very early morning phone call from Amber after wed just met that night, I wasnt scared off. She was quite embarrassed though", Tim recounts fondly.
The pair moved to Australia in 2011 and Tim proposed the following year during a holiday in London. He had timed the proposal perfectly to fall on their 4 year anniversary. "In a secluded garden in Greenwich Park Tim asked me to marry him," Amber reminisces.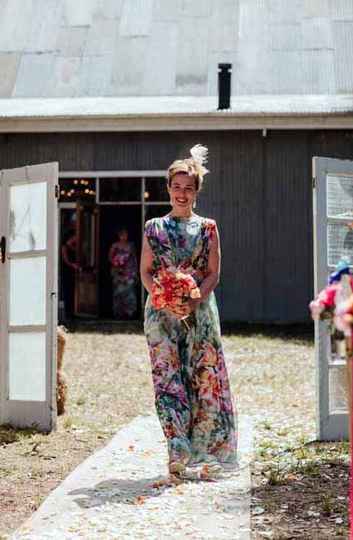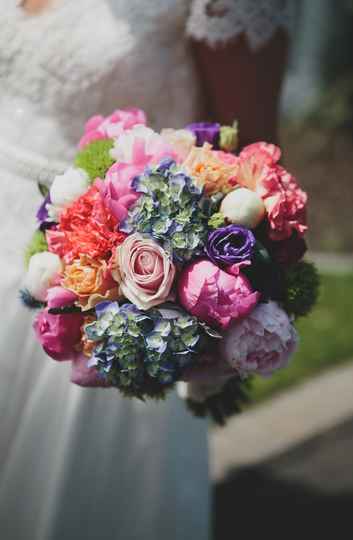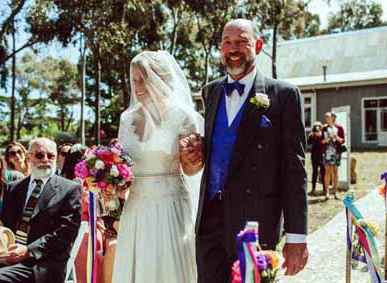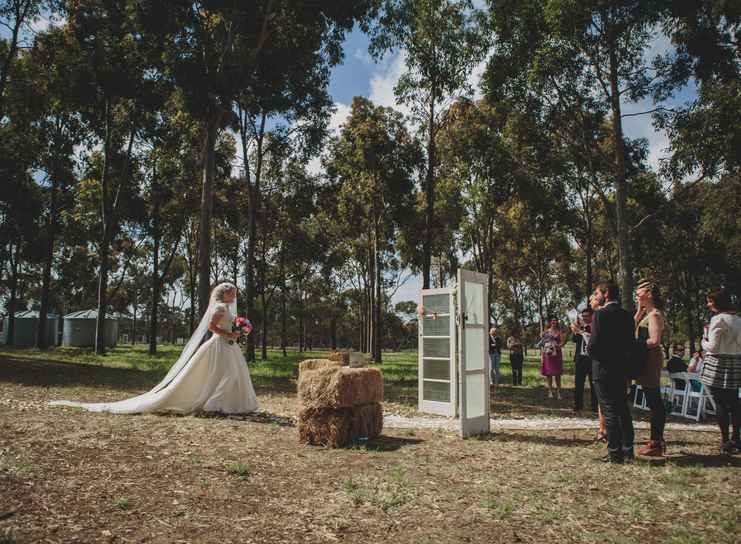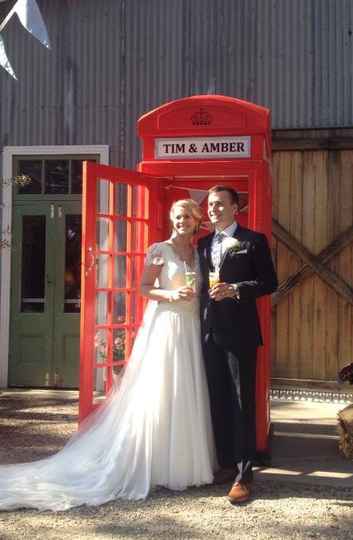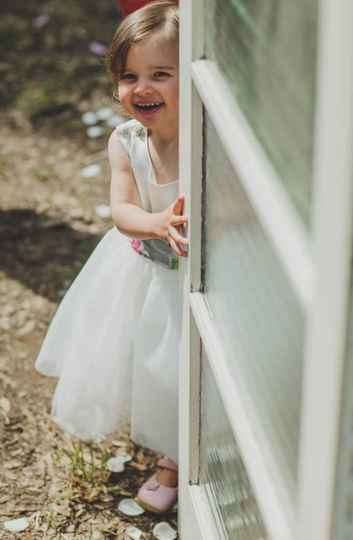 "I woke up with butterflies on the morning of my wedding day. There was last minute sewing to be done and everyone fussed over me ensuring I was relaxed," Amber said. A mixture of nerves and excitement, Amber couldn't wait to see Tim as her father drove her to The Barn in Wallington in his Austin Healy. 
"Dad started to tell me how delighted he was I'd found someone who made me so happy. I had to tell him to stop and not make me cry."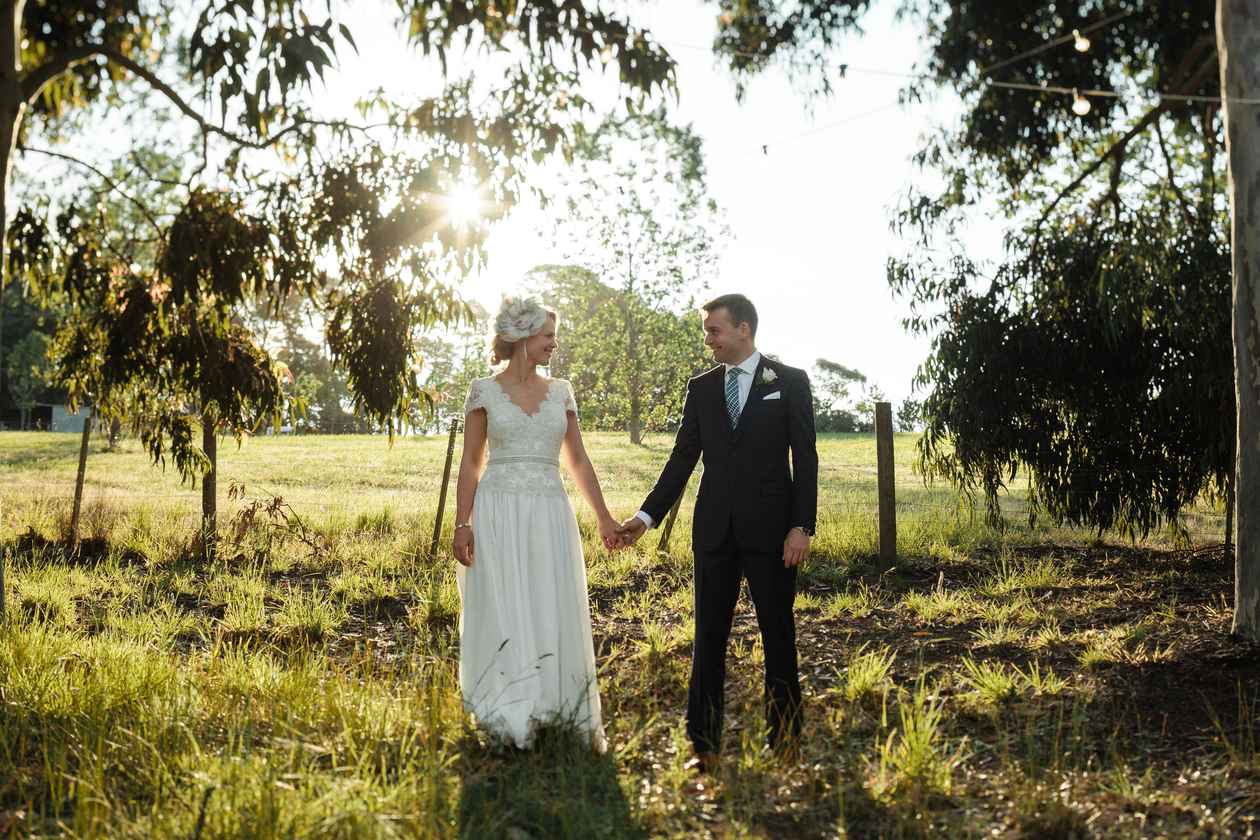 For Amber, as soon as the car pulled up at The Barn everything started to feel real. "As I walked with Dad towards the crowd of our friends and family all I could see was Tim and his tears. It made me start too. My heart melted. I barely noticed anyone but Tim throughout the ceremony."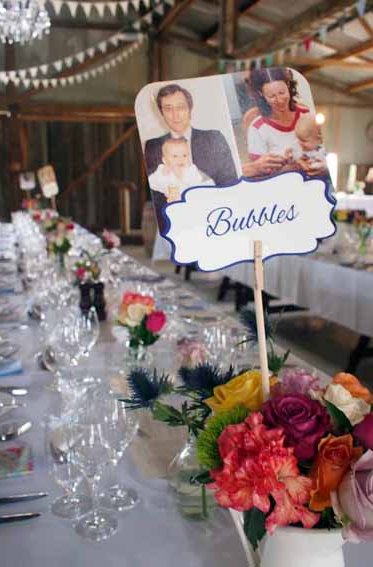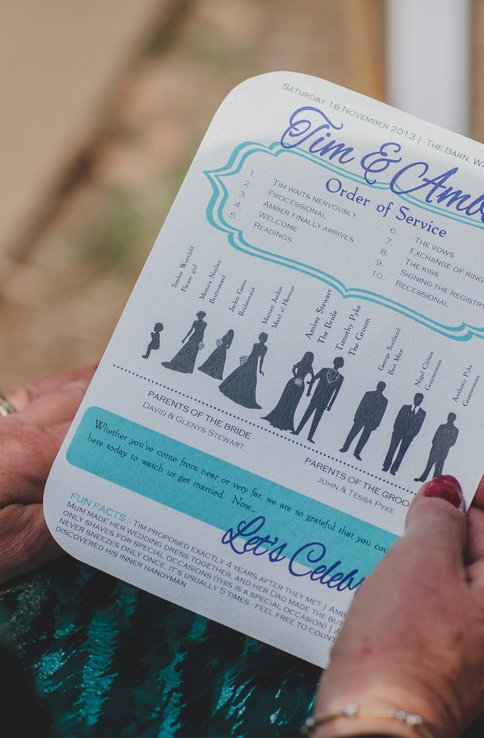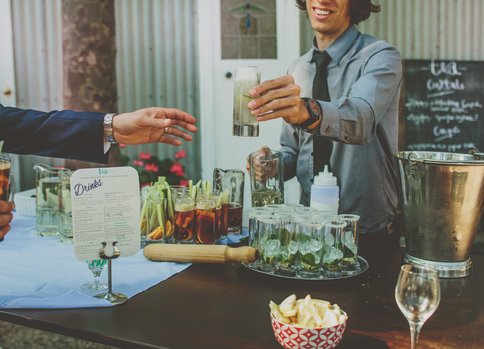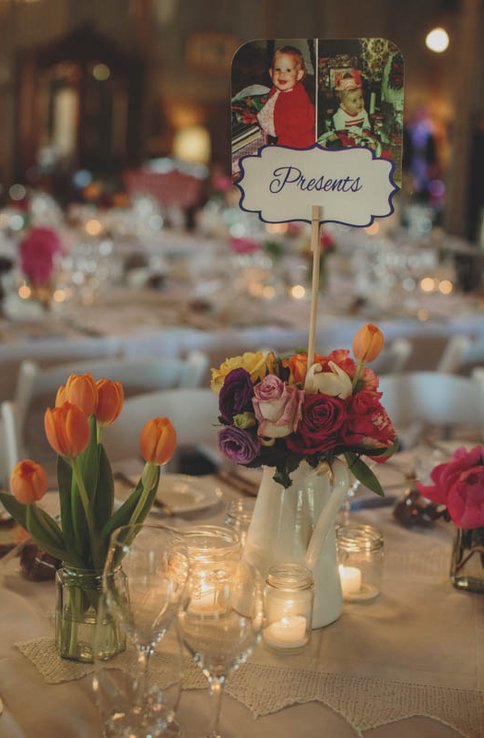 The dress code for the wedding was 'Who doesn't love a hat?' which combined Amber's love of hats and the English tradition of wearing hats at weddings. Having spent years in London and loving Liberty fabric, Amber decided to incorporate it into the theme by making napkins, curtains and 65 metres of bunting. Dollies were also used to decorate the tables and bouquets. 
 "Having so many people attend that didn't know each other, Tim and I decided to provide little, personal touches to provoke conversations. That's one of the reasons we used childhood photos of ourselves as table markers," Amber said.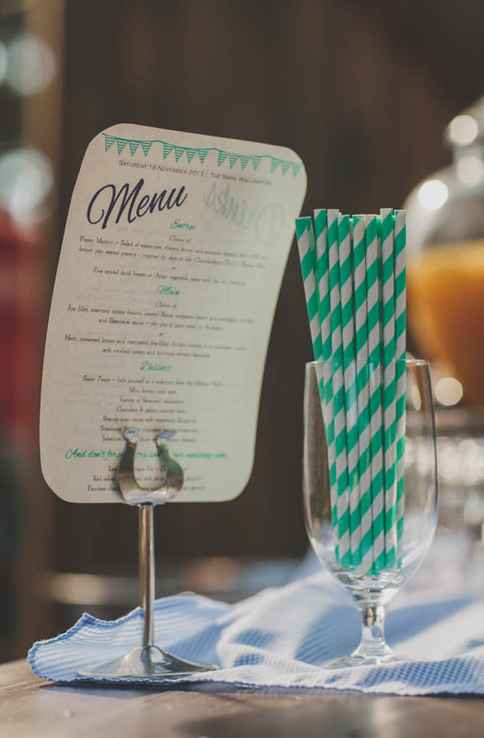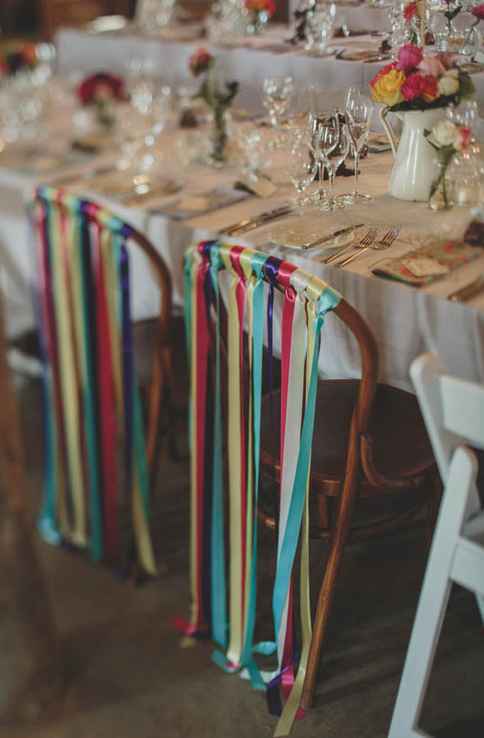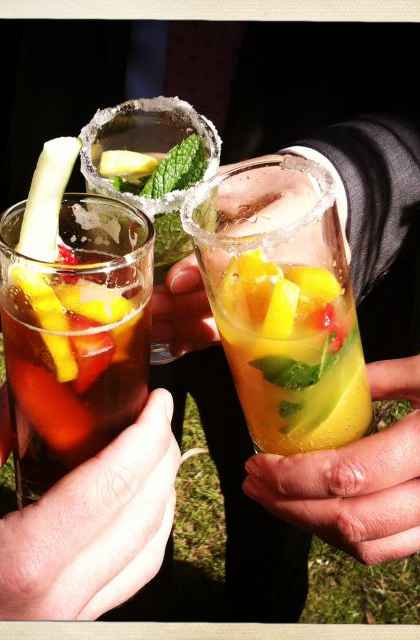 Tim and Amber's reception menu reflected some of their favourite dishes with memories from their time in London including prawn cocktail and lemon meringue pie. 
"I spent a lot of time designing and making my wedding dress and veil. I had always dreamed of wearing an elaborate, princess dress and had a fairly clear idea of what I wanted but hadn't seen it anywhere. I decided I would create it instead." It took Amber 6 months to design the pattern for her gown, make a practice version and then the actual dress. Although this was stressful at times, it was quality time spent around the sewing machine with Amber's mum and dad. Amber also created the bridesmaids' fascinators and belts, the mother of the groom's hat and the flower girl's dress. 

For more inspirational wedding stories. Visit Real Weddings to find your perfect wedding venues in Victoria!