At a Glance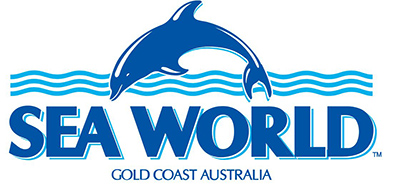 ---
Style
Celebrate your special day amongst magnificent backdrops and unique charm at Sea World. Set along the stunning broadwater, create a lasting impression with picturesque waterfront views, mesmerizing entertainment, and intimate ceremony and receptions packages designed for enchanting fun.
Weddings at Sea World
If you're an animal-loving couple, Sea World is where you can top the day off with a reception by the waters of Dolphin Beach or even dine in the underwater Shark Bay aquarium. Exciting, stylish, and very individual!
Reception with the Dolphins
Now, this is a dinner venue! Front row seats for all your guests overlooking one of Sea World's grandest attractions: Dolphin Beach. Spectacular table décor including chair covers & table centerpieces. Mood lighting highlight's this special setting while Sea World's dolphins swim in the lagoon shallow. Learn all about the beautiful Sea World dolphins while witnessing their amazing talent as they interact with their trainers at Dolphin Beach, the largest sandy bottom lagoon ever built for dolphins. Dolphin Beach is an amazing venue ideal for your ceremony or reception.
Reception in the Paradise Room
This large stunning room boasts amazing views across Sea World through floor to ceiling glass windows Enhance your reception with some themed colored lighting and a visit from our cheeky Sea Lion, guaranteed to ensure a memorable evening of fun and entertainment.
Reception at Shark Bay
Get below the surface at one of Sea World's most mesmerizing venues and the world's largest man-made lagoon system for sharks. You'll be amazed by the magical display of tropical fish & sharks in an awe-inspiring tranquillity.
Reception at the Dockside Tavern
Guests enjoy pre-dinner drinks & canapes at one of Sea World's popular rides or attractions where guests are given one hour's worth of ride time for those who dare. The Dockside Tavern is perfectly situated in the heart of Sea World. Featuring spacious waterside balconies overlooking Sea World's dolphin lagoons, this quaint venue is a very unique alternative for any reception.


Give us a call now and let's discuss your wedding plans or get your obligation free quote today and we'll get in touch with you within 24 hrs!
Download Wedding Pack & Pricing
Seaworld Drive, Main Beach Gold Coast, QLD