When Andrew Fordyce popped the question during an after-dinner walk along the Sydney Harbour Bridge, his partner of five years, Amanda Scarlett, was clearly taken by surprise. 
"Often our dates include a night walk along the bridge, so I didn't really think anything was going to happen, and to be honest, I was complaining the whole time as it was freezing!" she laughed.  "When he proposed, it was such an exciting moment; my first words were 'are you serious?' That night is filled with such happy memories."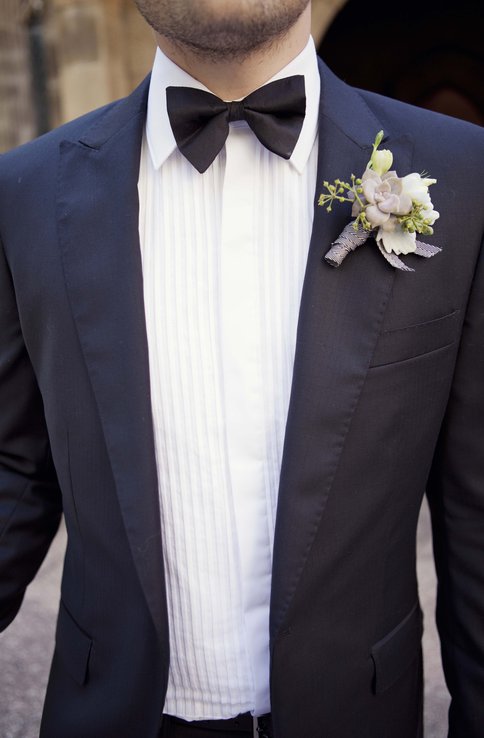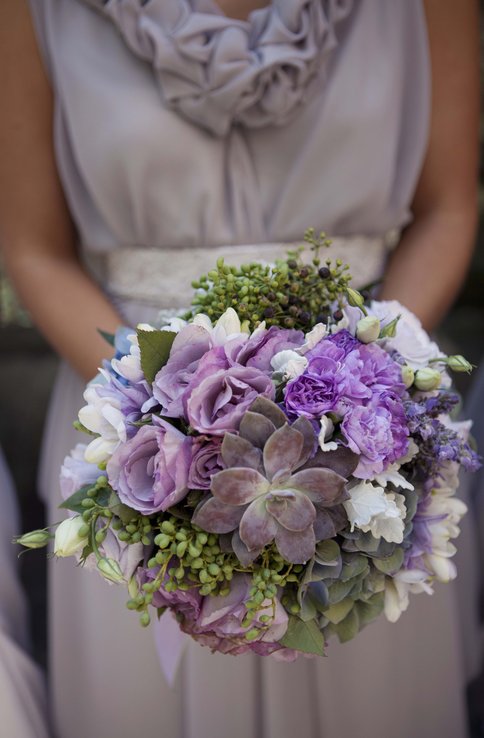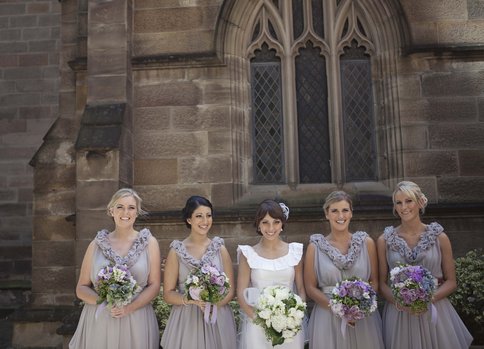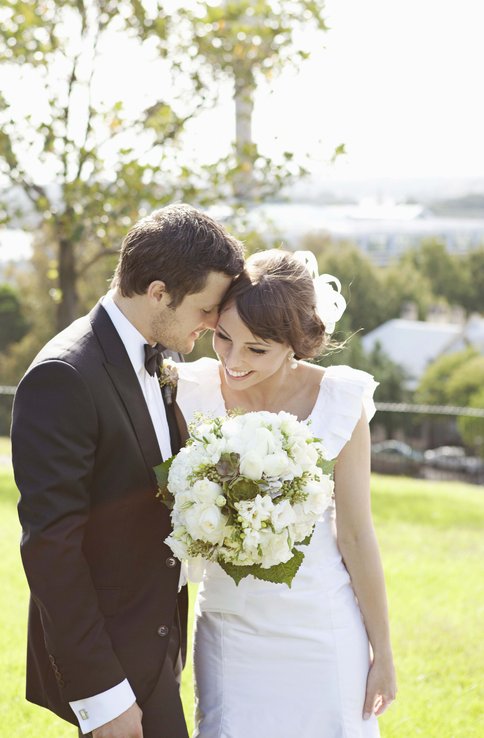 "Everything was done in plenty of time, with nothing really being left to the last minute - which is just the way I like it," Amanda said. "Alicia was incredible and I cannot recommend her enough; her attention to detail is amazing - she did our invitations, flowers and all the styling for the day, and it was all beautiful. All I had to really concentrate on was finding my gown and the bridesmaids' dresses, shoes and accessories."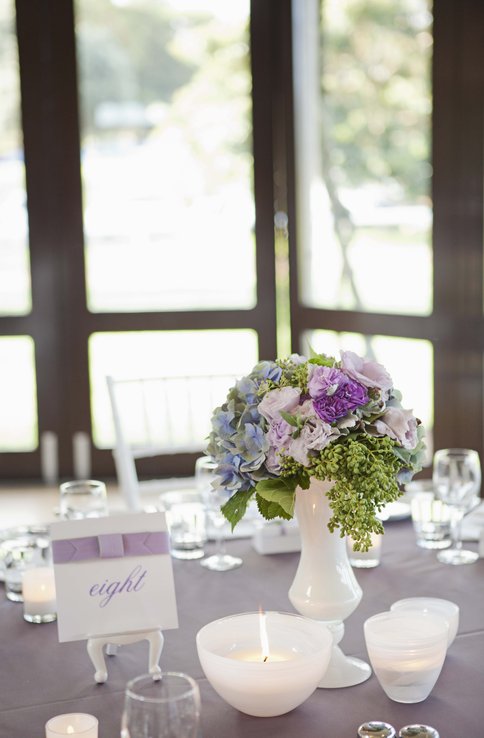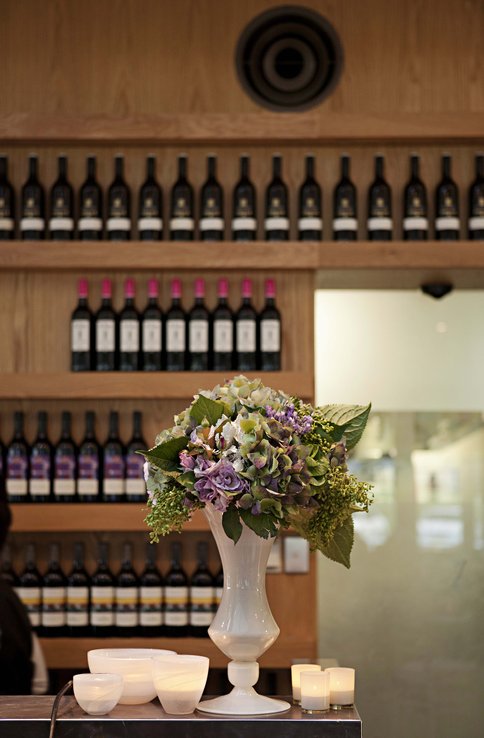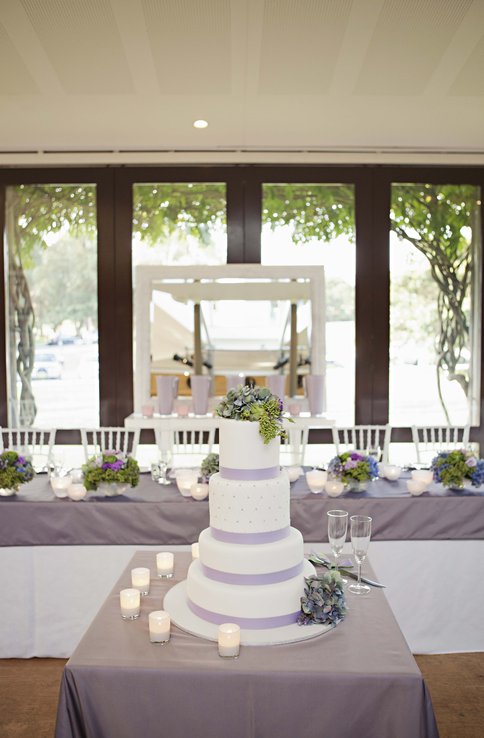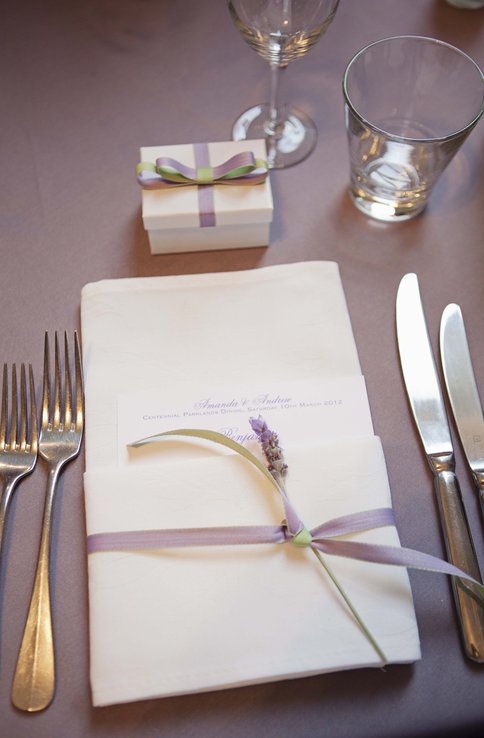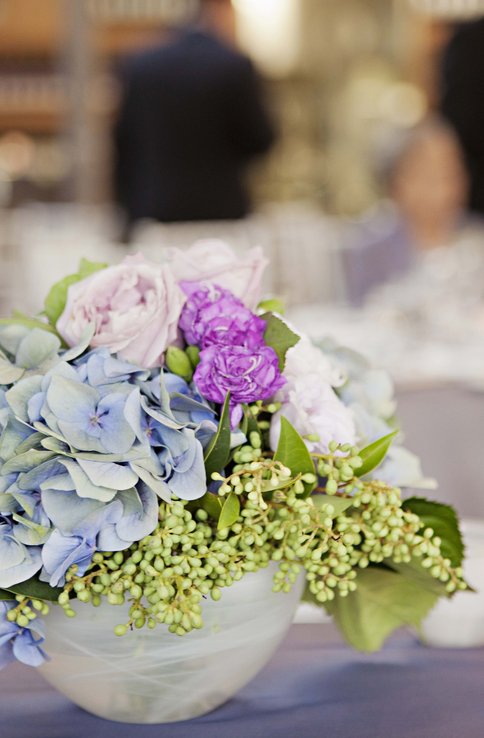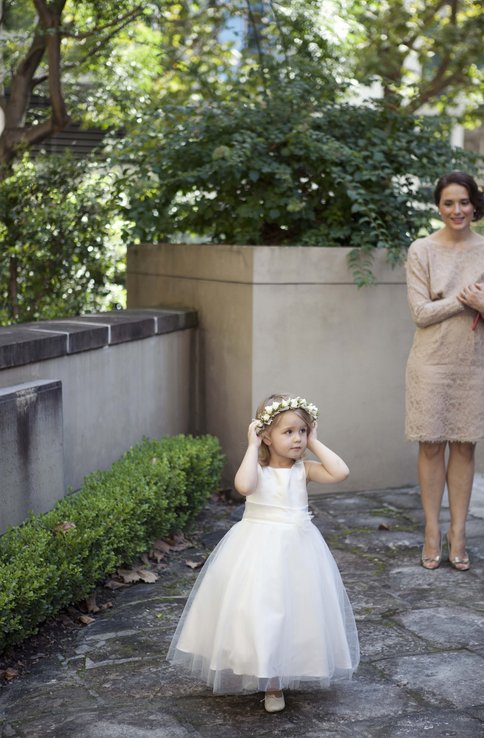 As soon as she spotted her lilac bridesmaids' dresses with their lace sash, Amanda knew they would be perfect. Luck was also on her side when shopping for her own gown - it only took a couple of weekends to find the ultimate design, with its exquisite ruffle detail, horsehair ribbon sash with an off-centre bow, and matching hair piece. 
"I was told that when you put on the right gown, you will really know it is the one, and that is so true! It was just a fun and comfortable gown and during the photographs, all I wanted to do was twirl in it!" she said. "The cathedral length veil also really made me feel like a bride and I just love the pictures of it blowing in the wind."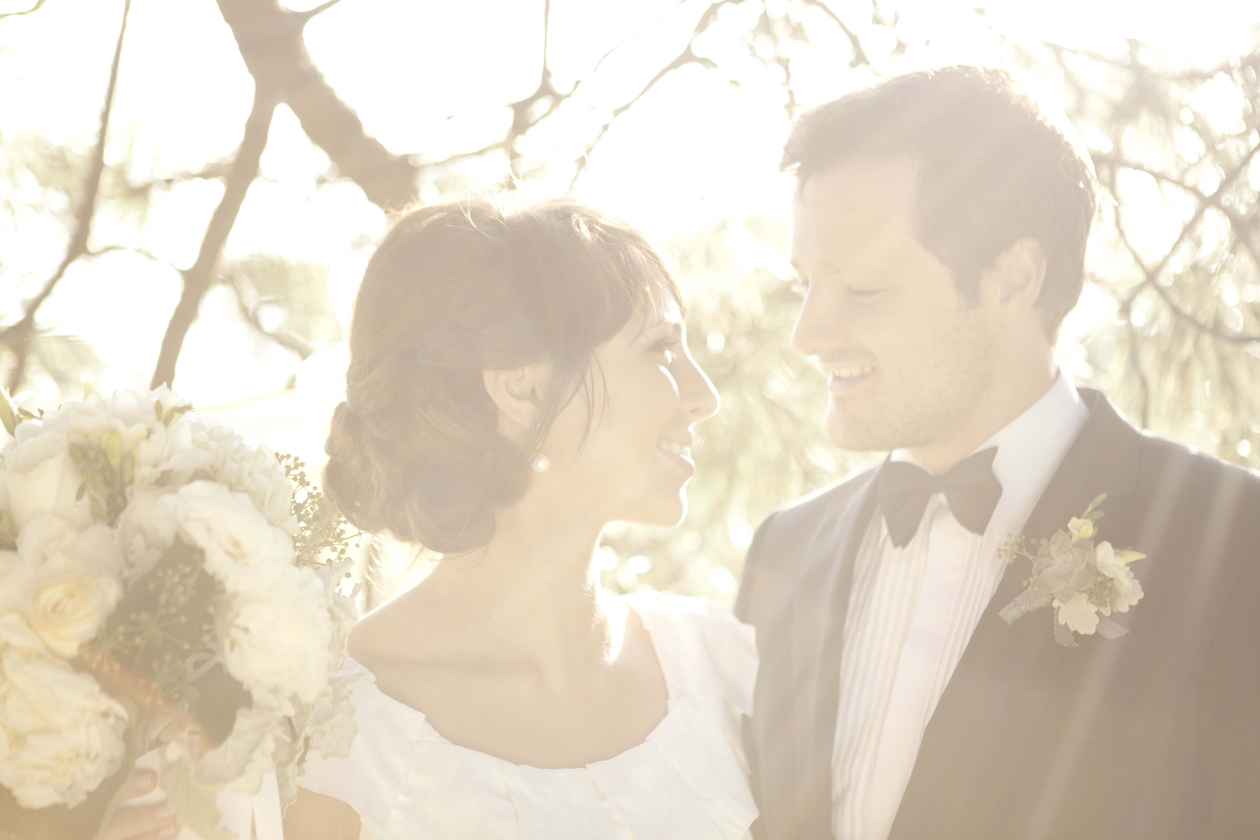 The wedding party's outfits inspired the colour scheme, which featured a divine combination of lavenders, greens, and whites. "I remember walking into our reception and seeing the styling and flowers and just thinking 'wow' – it was truly breathtaking," said Amanda. 
"Andrew looked at me and said 'Let's just take this in, this is our wedding reception and it is incredible'. That was a really special moment, just to stop and take in the significance of the whole day." 
Looking for more inspirational wedding stories? Visit Real Weddings to find your perfect wedding venues in Sydney, NSW!