When Amanda and Sam first met through a mutual friend, they had an instant connection. "We had so much in common, outgoing personalities, Italian heritage and most importantly, a deep love and respect for our family and friends," Amanda said.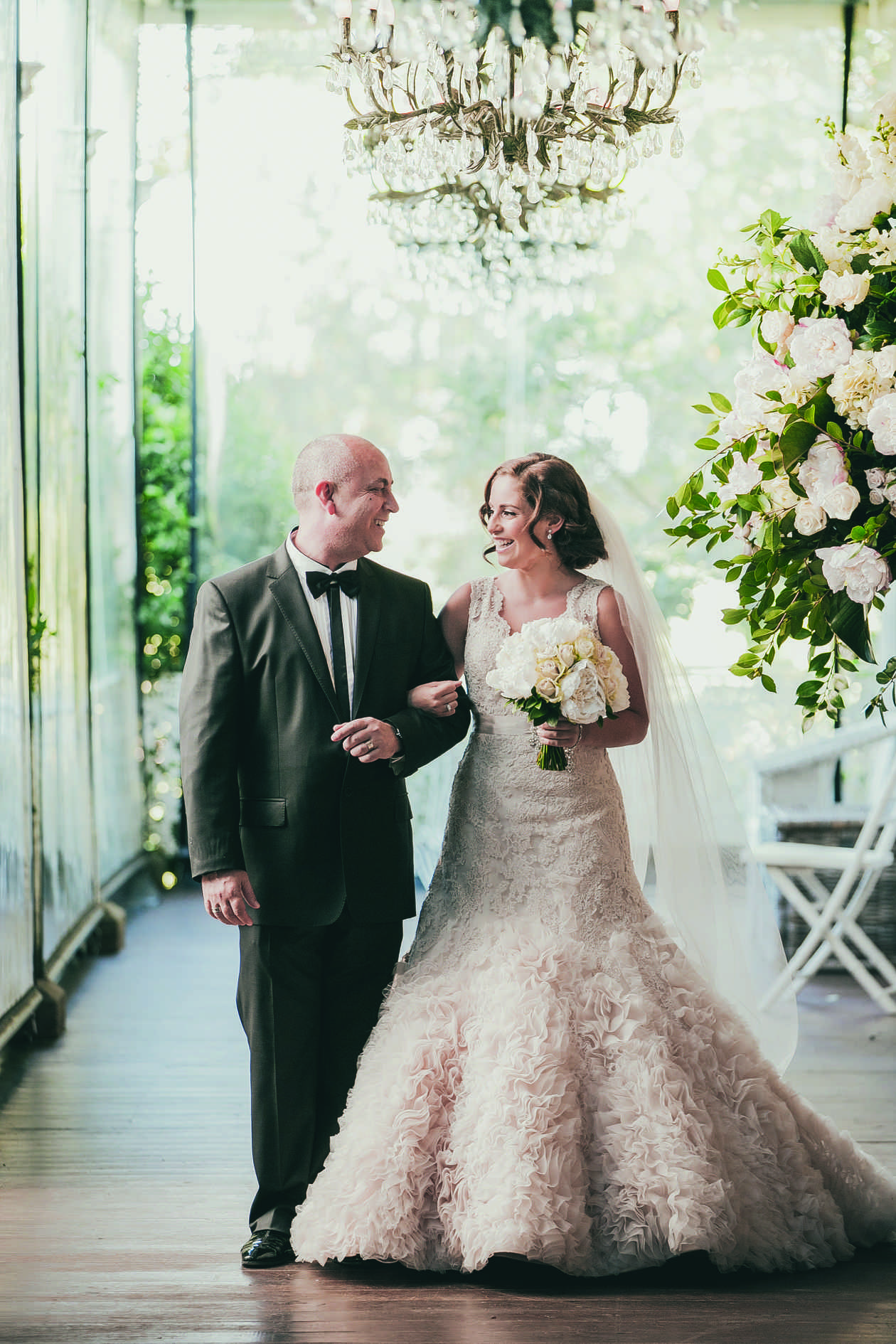 "Sam proposed at a family dinner. He got down on one knee in front of everyone and spoke about how important family was and how I had become a part of his family. It was so beautiful."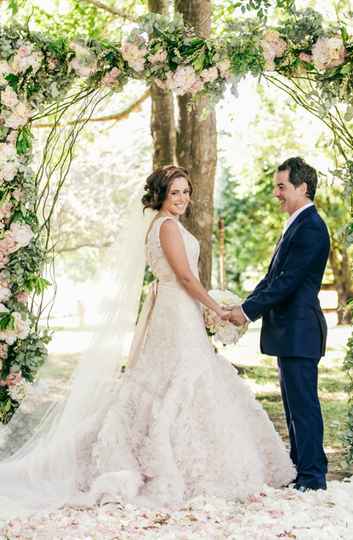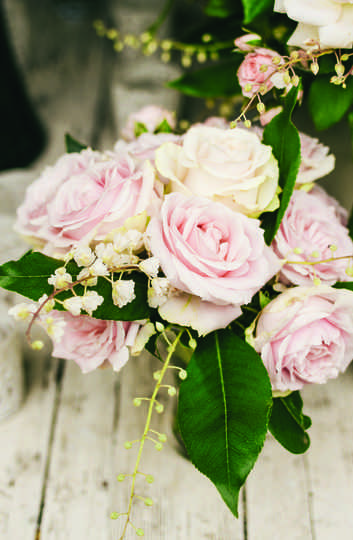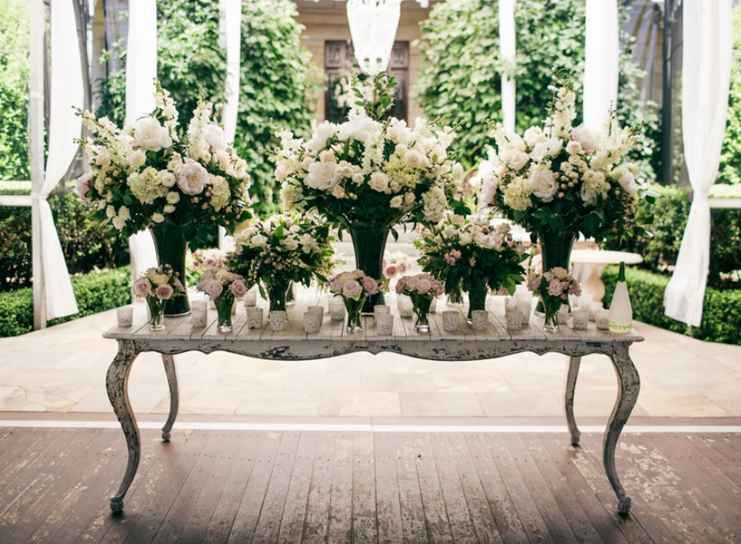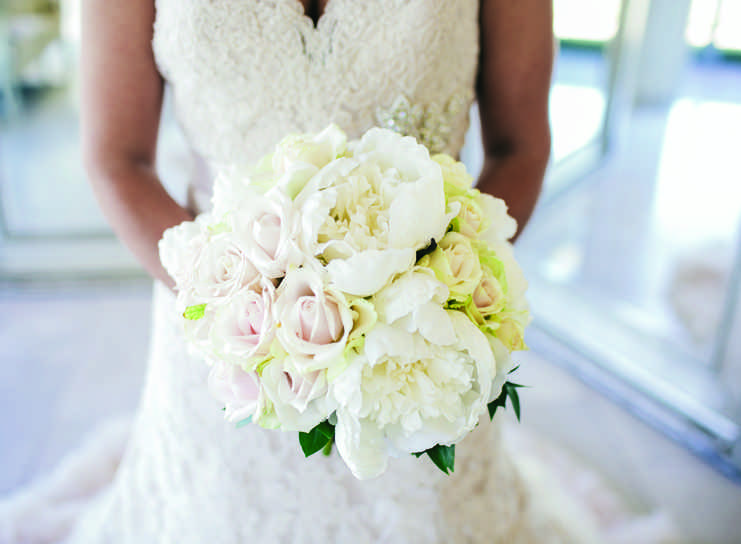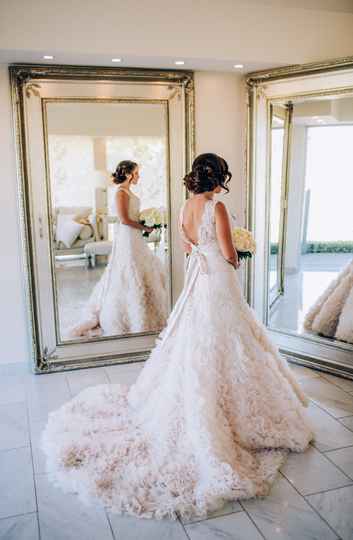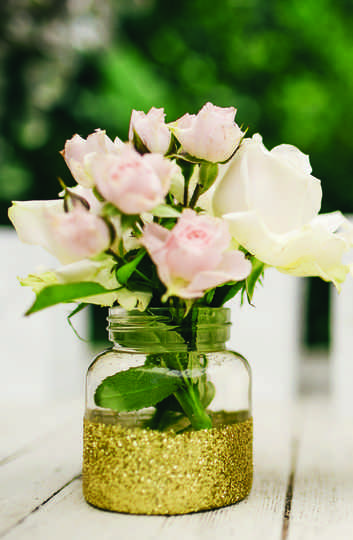 Amanda grew up surrounded by flowers because her father owns a coffee shop that backs onto the Sydney Flower Markets. 
"I have always loved visiting the markets and wandering through the stalls. I wanted our wedding to be brimming with the flowers I love. I don't think we realised just how many blooms would be decorating the venue until Rosi from Terrara House Estate told us that she spent 11 hours trimming rose stems!"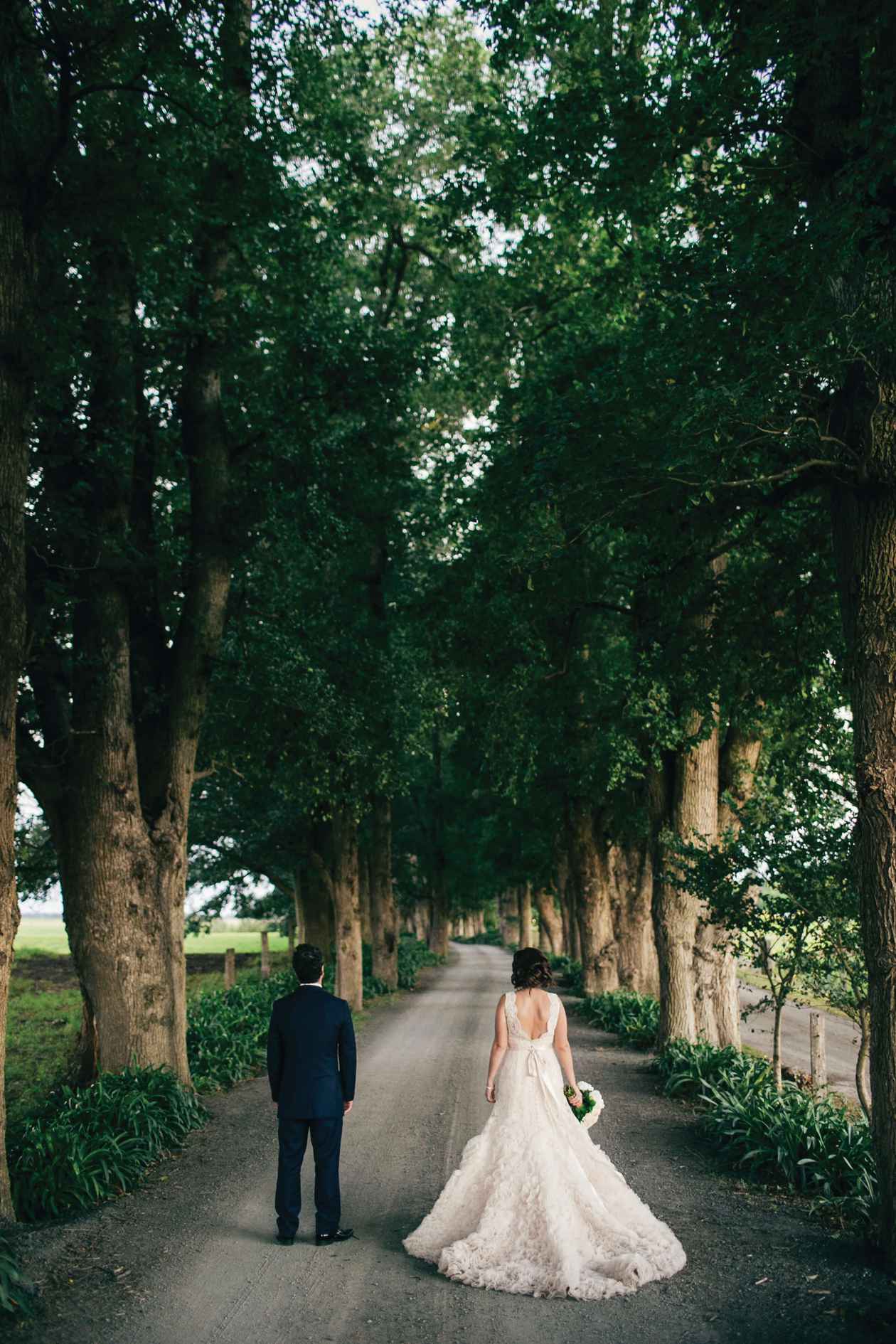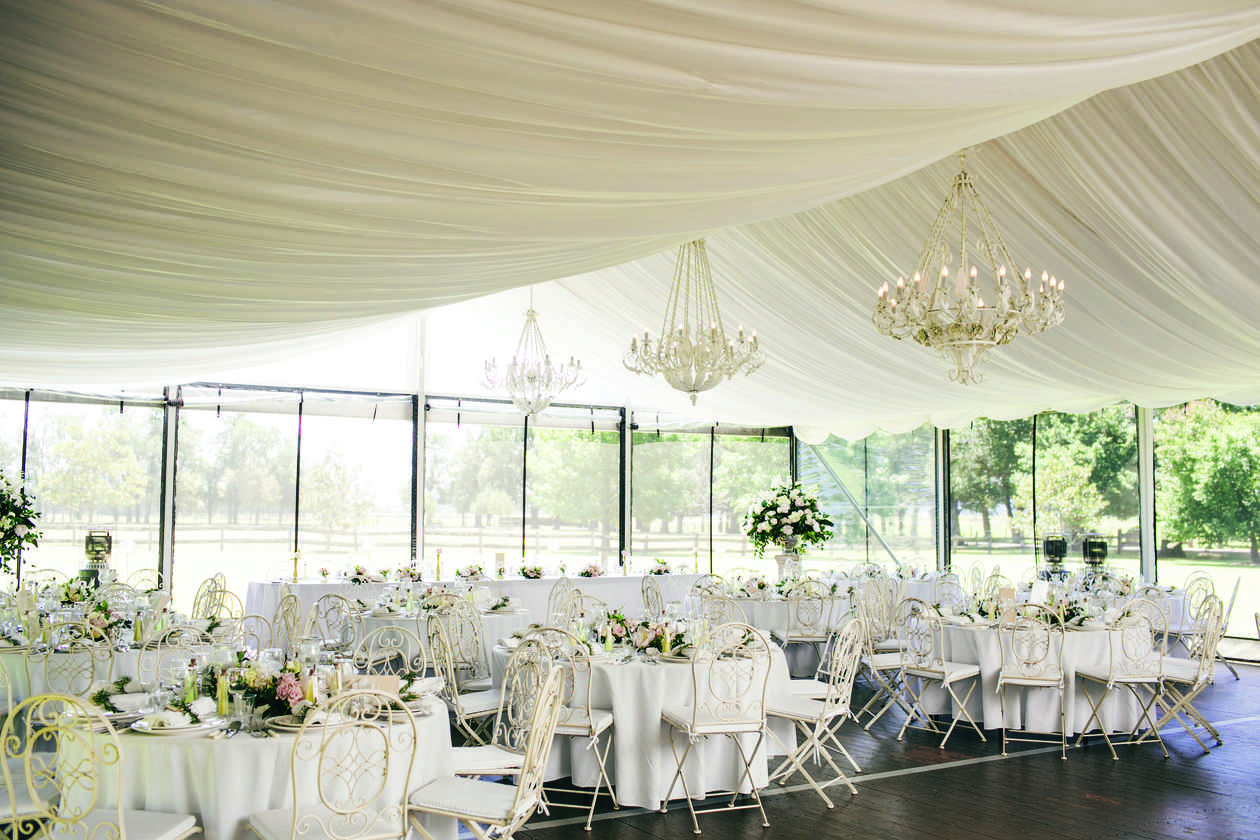 David Austin roses and freesias were teamed with peonies to create the stunning floral arrangements. "Peonies are my favourite flower but unfortunately they weren't in season at the time of our wedding. Instead we used artificial silk peonies. Even I couldn't tell the difference!"
Many guests took flowers home after the wedding as a keepsake. "When I visit friends and family I love to see our wedding flowers on display in their homes. The peonies will last forever."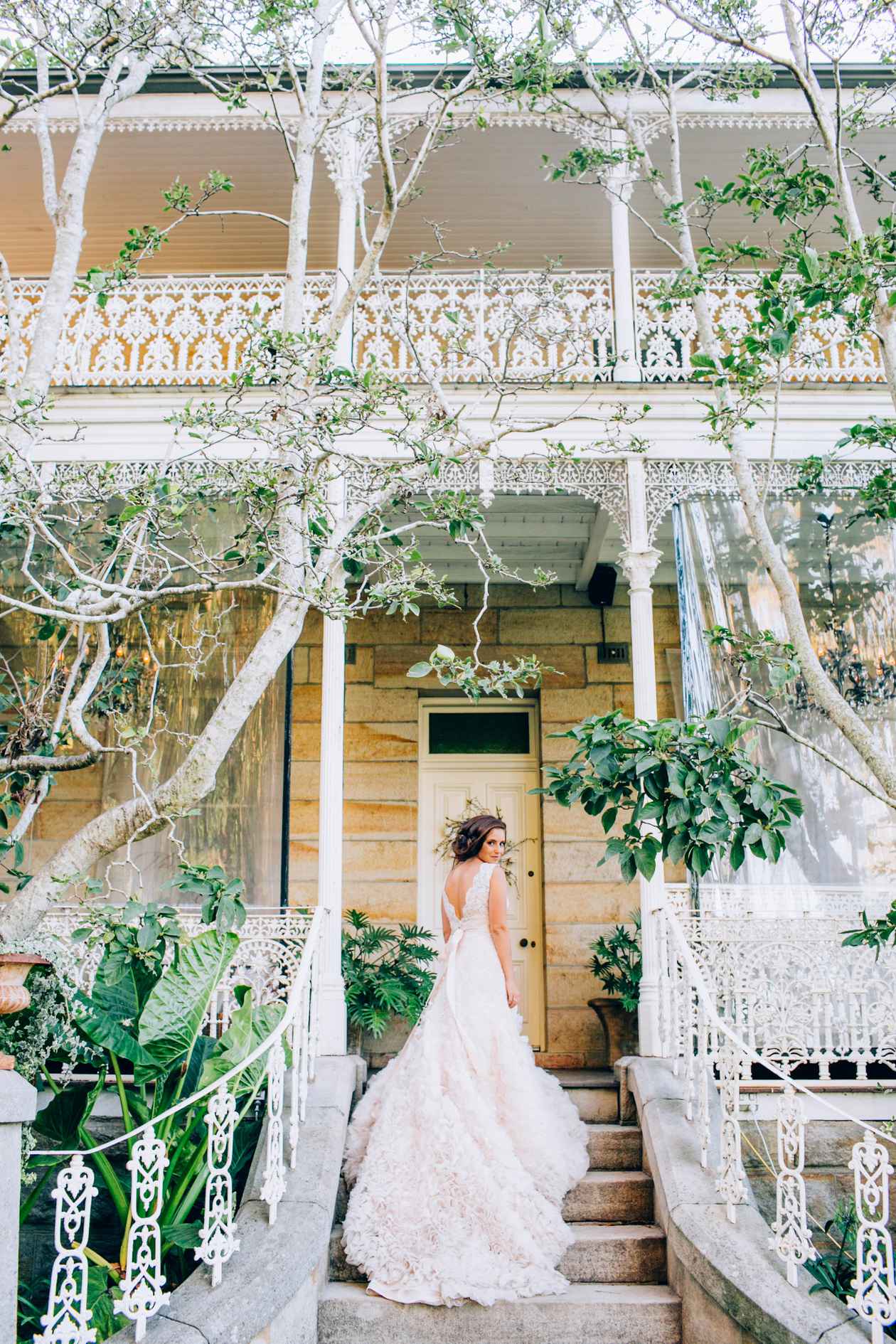 The wedding's elaborate flower displays set a soft colour palette of pink, peach, cream and white. The breathtaking ceremonial arch was covered with foliage and oversized blooms. Amanda walked down an aisle made from scattered rose petals and as the celebrant announced Amanda and Sam husband and wife, rose petals filled the air. 
"I made lace confetti cones filled with rose petals for our guests to toss at the end of the ceremony. I loved standing amongst the flutter of petals."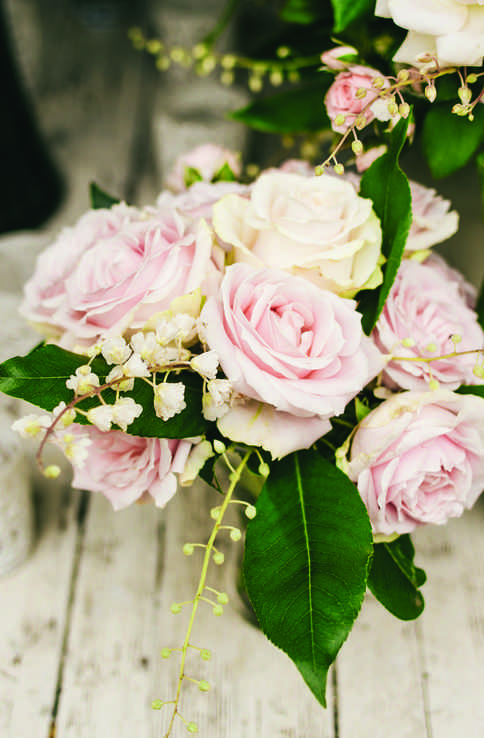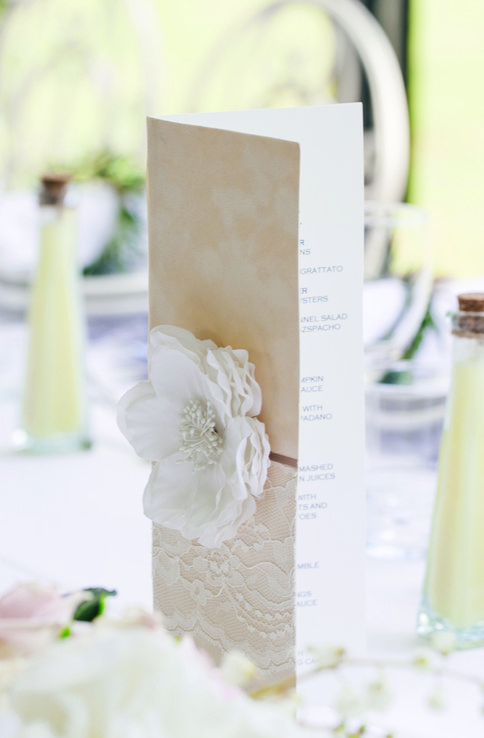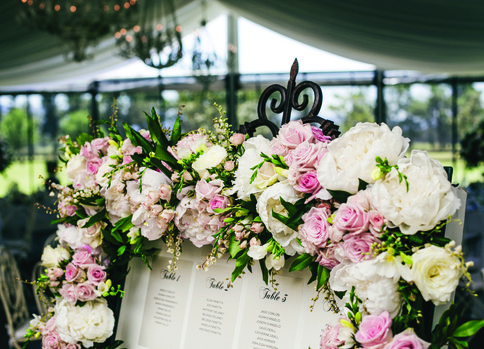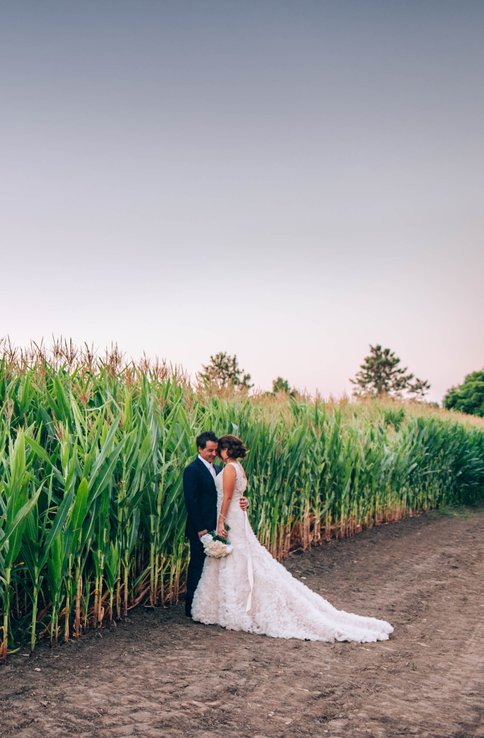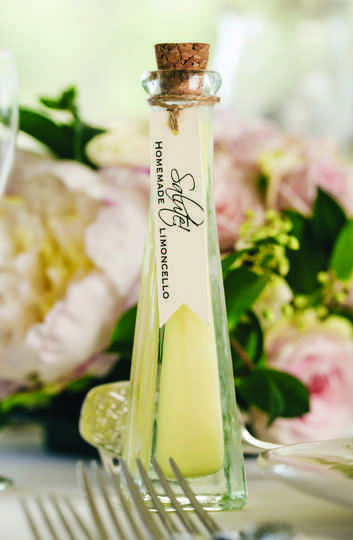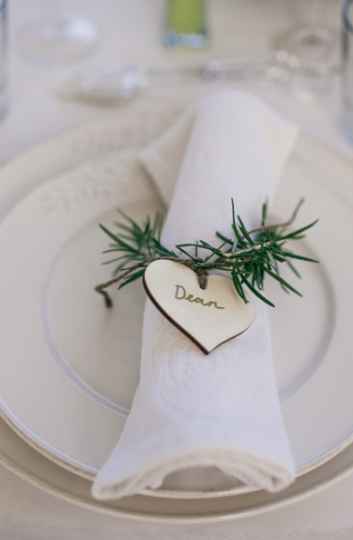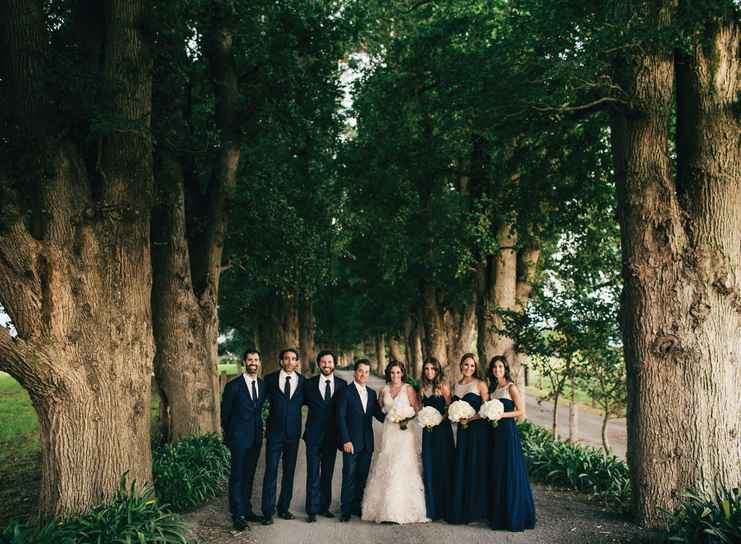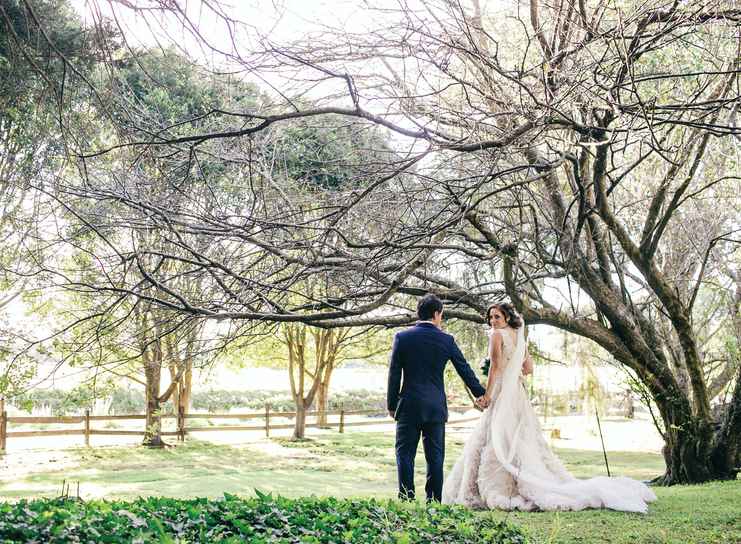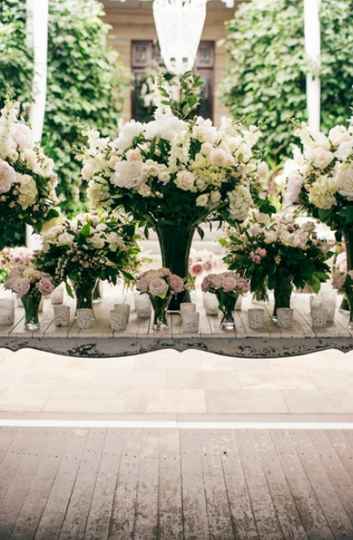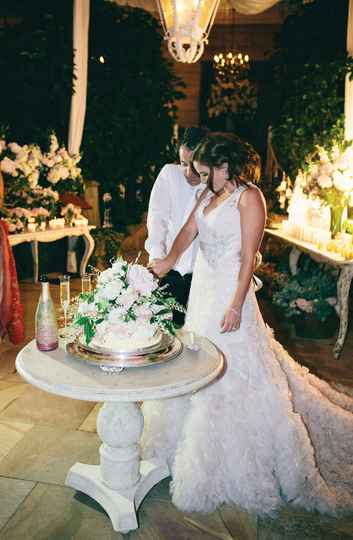 At each place setting there was a glass bottle of Limoncello. "Our wedding favours were homemade by a close friend of ours who owns a local Italian restaurant. Each bottle had a tag printed with our names and wedding date." 
The wedding stationery was made from thick card stock and had a blush suede design with a large white flower as well as lace and ribbon embellishments complementing the table centrepieces.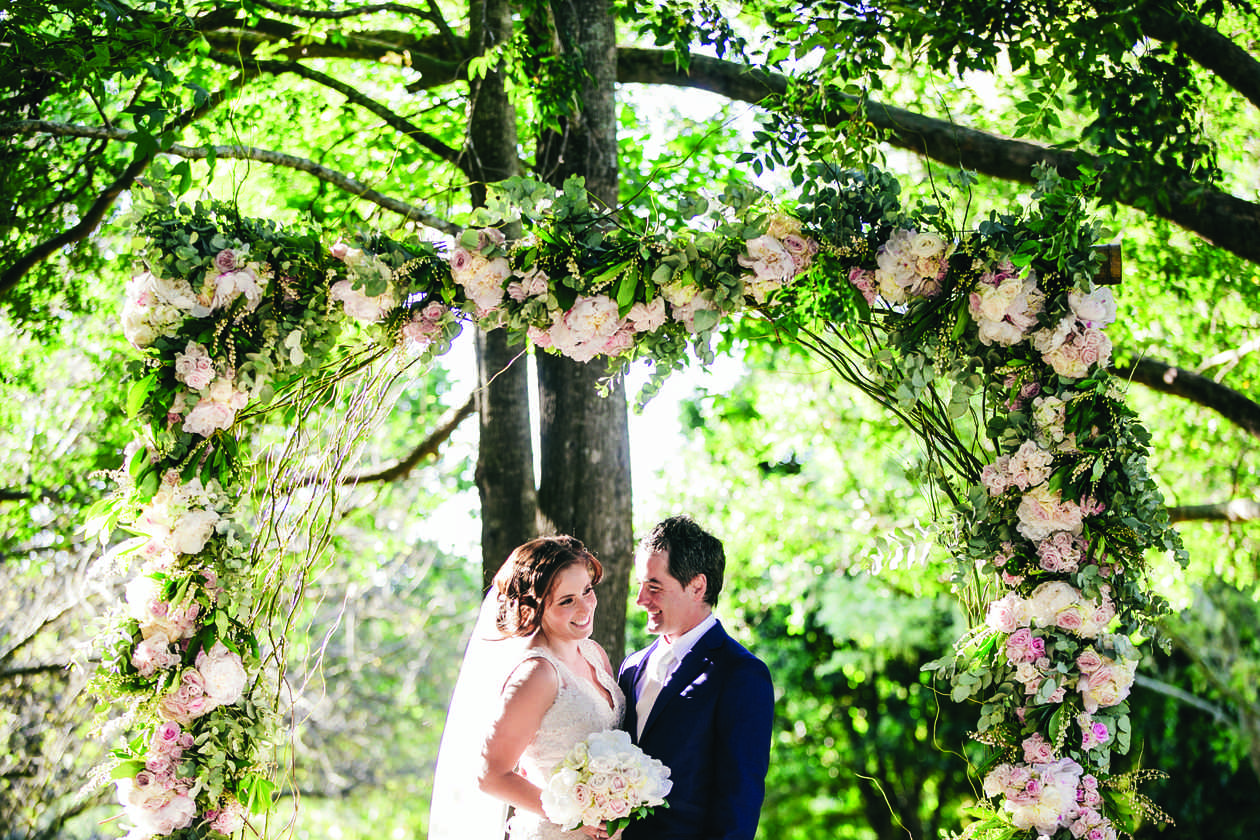 Wedding celebrations continued inside the reception marquee set on the front lawn of the estate. The marquee's silk canopy contributed to the sense of light and airiness of the space and the scene was set with cream, wrought iron chairs and neat place settings. 
It was like an elegant, garden party that had been brought indoors. To decorate, candlesticks and vases that Amanda had coated in gold glitter were placed around the marquee. "I did go a little glitter crazy, but it was worth it because the decorations sparkled beneath the glow of the chandeliers." 
Smaller floral arrangements on the tables looked as though they had been plucked straight from the garden.
Looking for more inspirational wedding stories? Visit Real Weddings to find your perfect wedding venues in New South Wales!