How did you meet?

We met as a young teenager through the 'at the time' hot craze social networking platform 'mIRC'. We began connecting through online chat and eventually met after school one day, we also had mutual friends in common which eased the pressure of meeting with someone we didn't previously know. We connected instantly, dated for a short period and then broke up. In 2006, coming home from a big overseas Contiki trip I had a premonition that maybe Michael and I were meant to be together. Arriving home, we instantly reconnected, met for a coffee and officially began dating again. In September 2019 (after 12 years) we finally got married.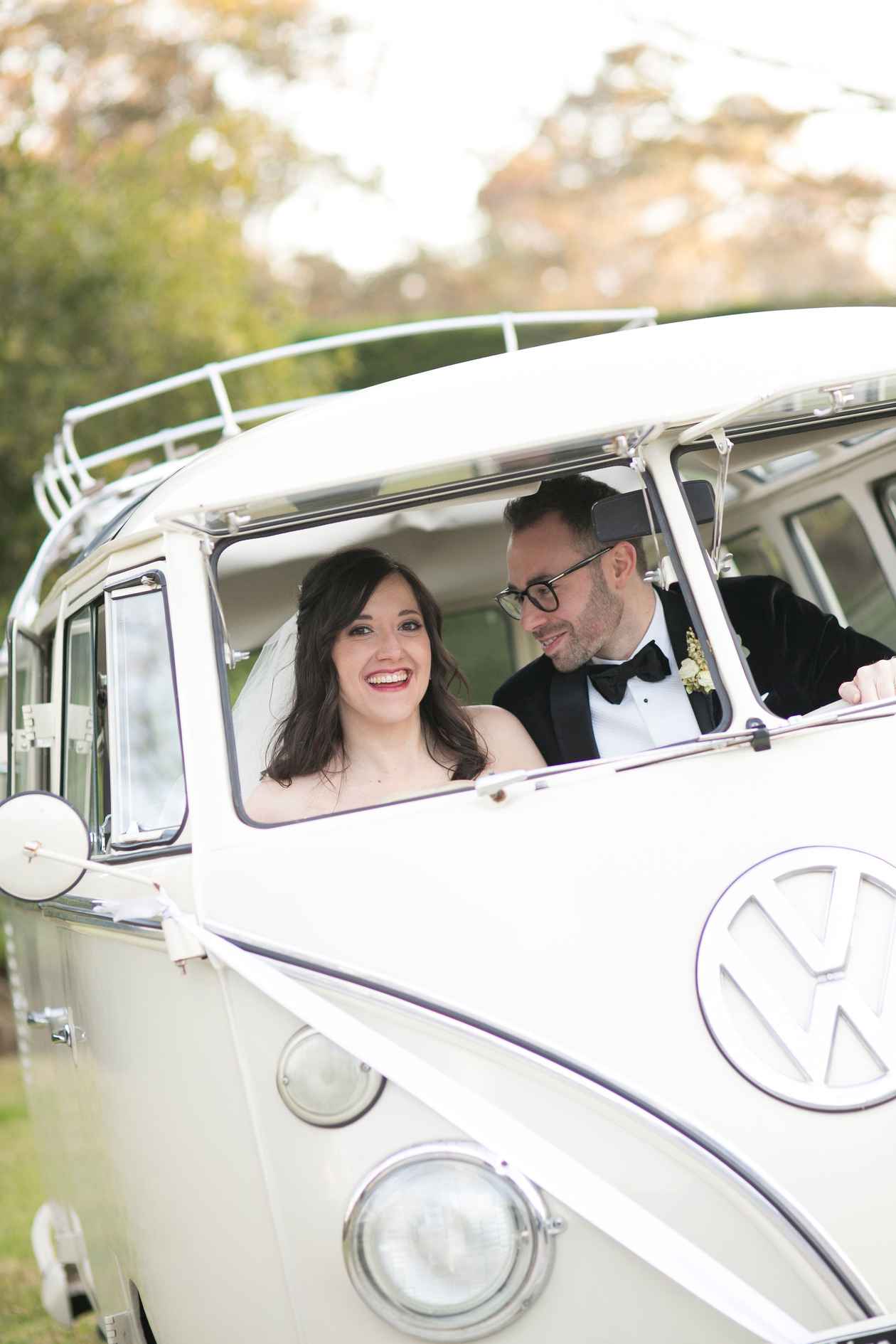 Tell us about the proposal.

Having been together for such a long time I had grown used to the fact that we were together and didn't overthink whether I would ever get a 'proposal' or whether or not we would finally get married. In September 2018, Michael and I took a holiday to Japan, we visited Kyoto, Hiroshima, and Tokyo. Michael decided to propose three days prior to our departure, at the beautiful Tapas Molecular Bar at the Mandarin Oriental Hotel. The restaurant is situated in the chic oriental lounge, on the 38th floor of the hotel so we were provided with beautiful ceiling to floor views of Tokyo city. As I sat there I suddenly observed Michael reaching into and wrestling with the pocket of his pants. At that point, I knew something was happening and asked "what are you doing?", from there, Michael proceeded to tell me that when we arrived home we would have something else to plan for (given we had been planning our holiday for some time), he then proceeded to ask me if I would marry him. Full of emotion and excitement, I undoubtedly said 'yes'.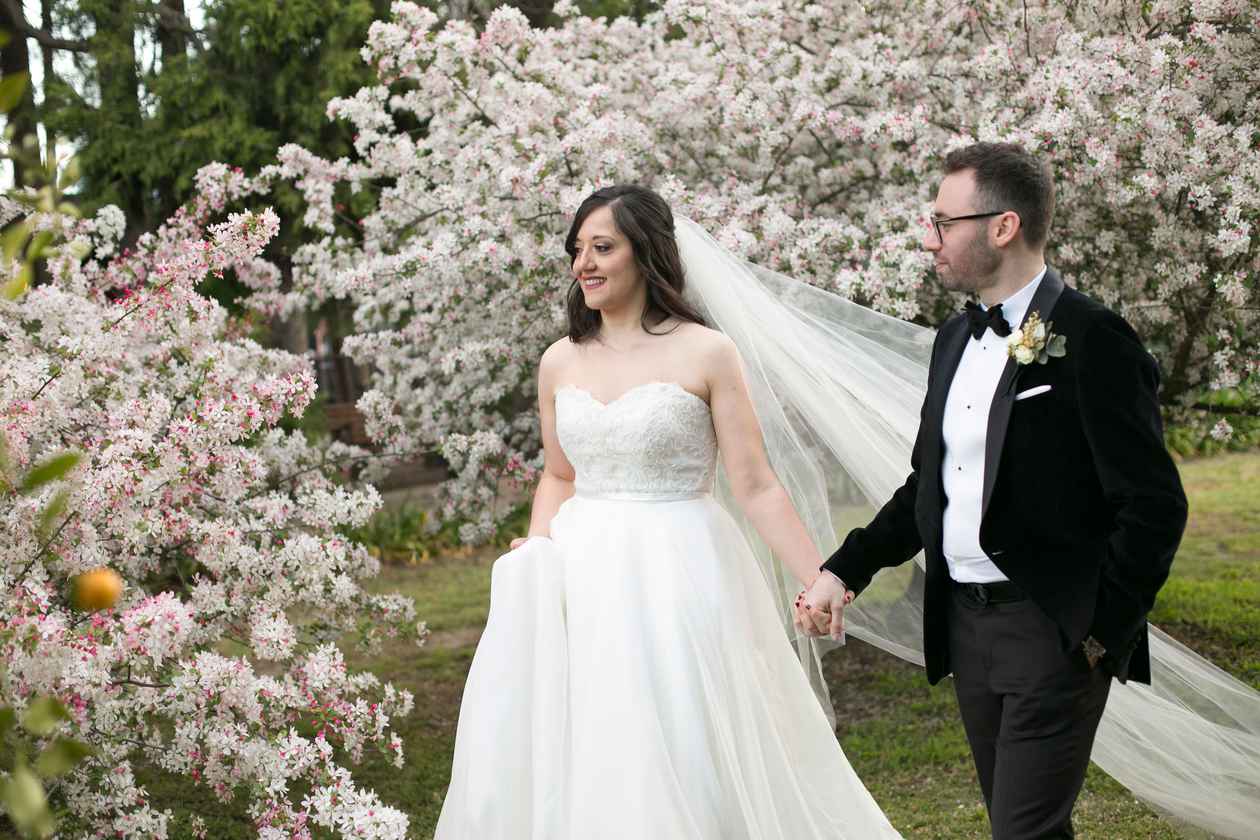 How did you choose your Venue and location? Why?

For Michael and I, the Yarra Valley was the perfect location, not too far from home but far enough that we felt like we were someplace far away from home. We love the clear air, nature and all the beautiful produce available in the Yarra Valley. Coombe Yarra Valley was one of the many venues we visited in the Yarra Valley, what set it apart from all the other venues was the beauty and elegance of both the venue and the gardens, the fantastic food, and the rich history, it ticked every box! 
Coombe staff also made our decision easy, their professionalism and flexibility were refreshing. We had requested such as wanting to have a whiskey station, a station for ballet flats for the female guests at our wedding, a dessert table and a small garden tour at the conclusion of our ceremony, everything was welcomed with an 'of course, it's your wedding day'. This was a contrast to many other venues we had visited. We are so glad we chose Coombe as our venue.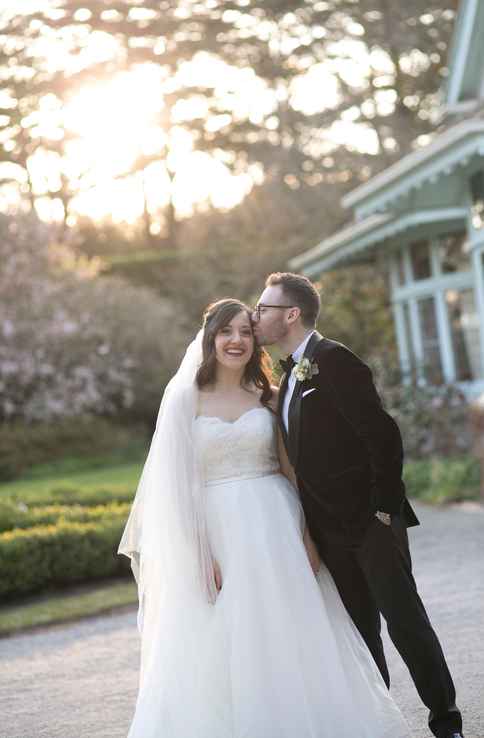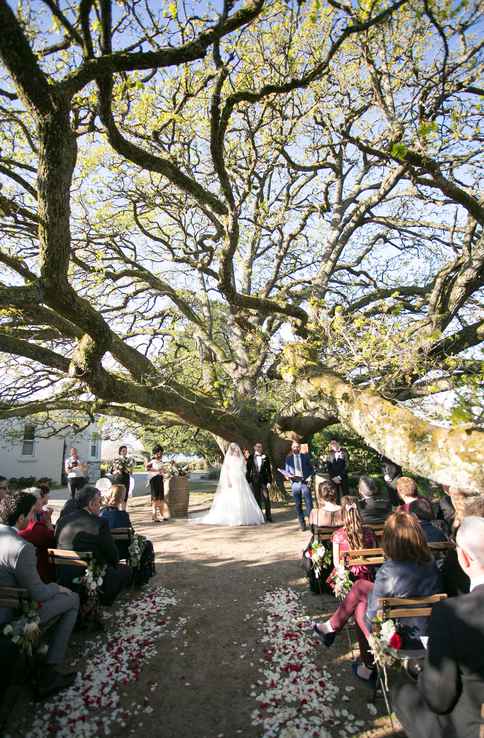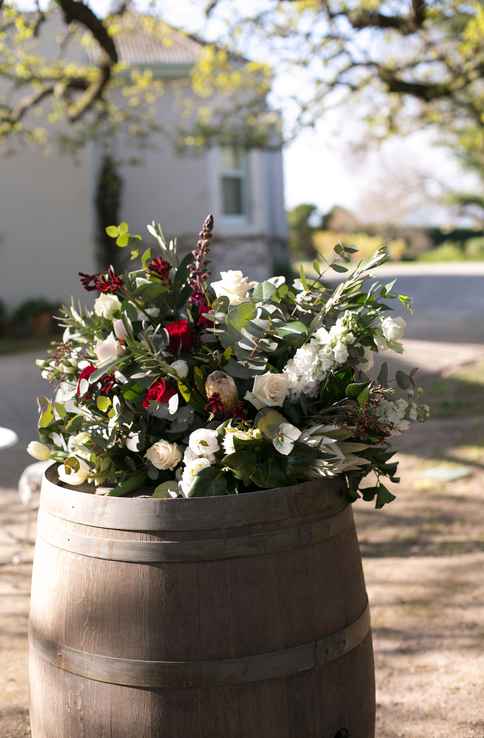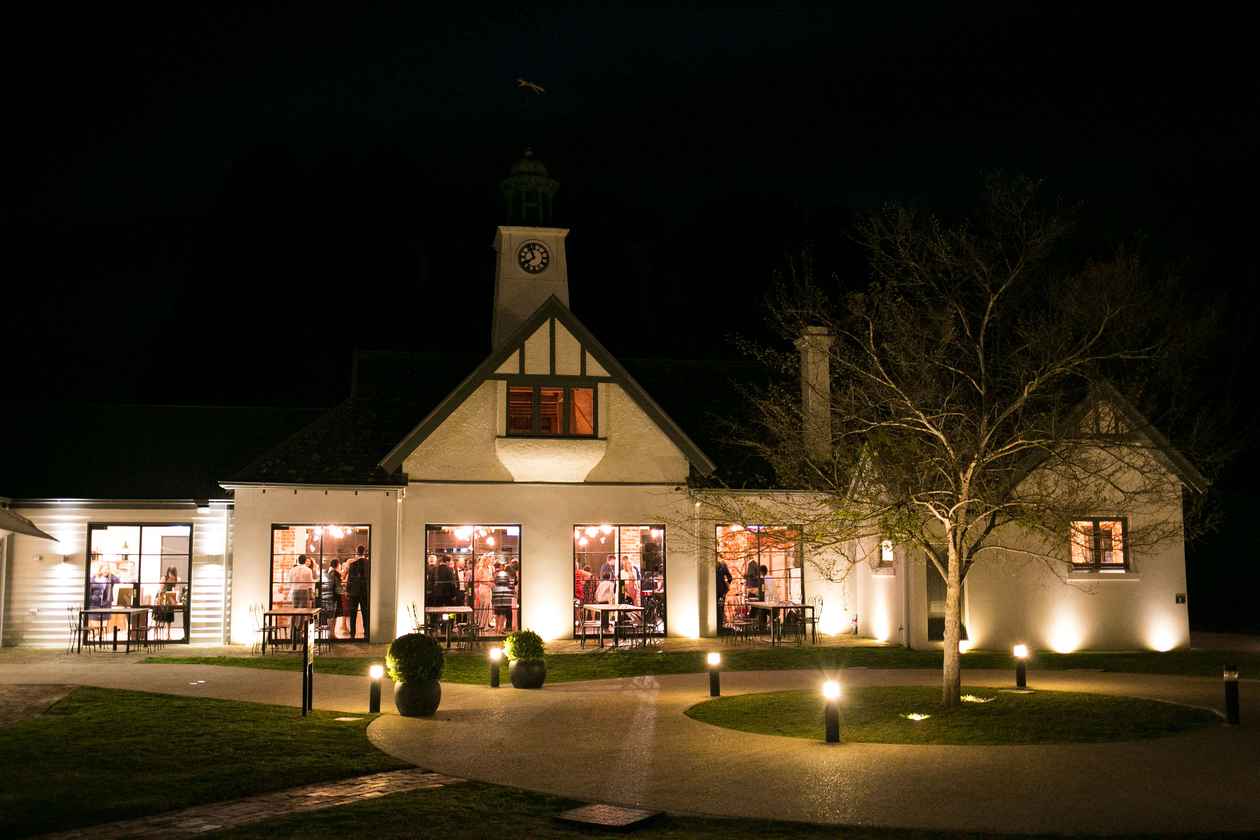 Tell us about your Gown (style, how you found it, what you loved about it). What about the groom and the bridal party fashion choices?

The moment I walked into Amaline Vitale I instantly knew that she was the dressmaker for me. I opted for a sweetheart style dress, with a French lace beaded bodice and a silk organza skirt. My Mum, as a special wedding gift bought me Jimmy Choo heels, these shoes became my 'something blue'. I wore a broach passed down from my mother's grandmother (this was attached to the ribbon on my flowers) as my 'something borrowed' and my sister's wedding veil as another very special 'something borrowed' piece. My 'something new' was a beaded French lace headpiece.
Michael wanted a suit that was classic but in some ways a little different and elegant. With those requirements, he decided he wanted to wear a black suit but his jacket had to be black velvet and his shoes patent black leather. 
The bridesmaid's dresses were black lace, this tied in perfectly with the black suits and the lacing on my gown. The groomsmen wore tailored black suits from Joe Black with Marsala red velvet Boss bow ties, these tied in seamlessly with Michael's outfit and the color scheme we chose for the wedding.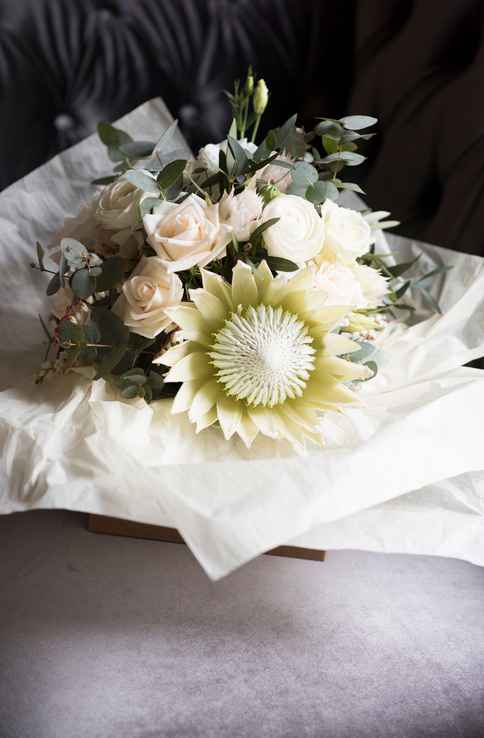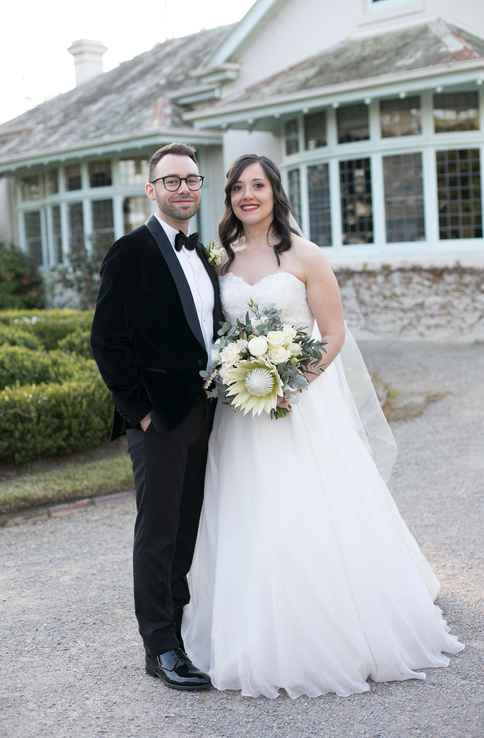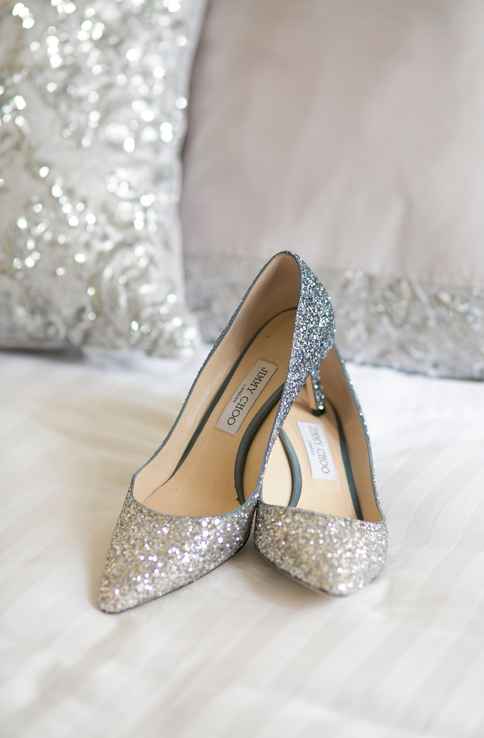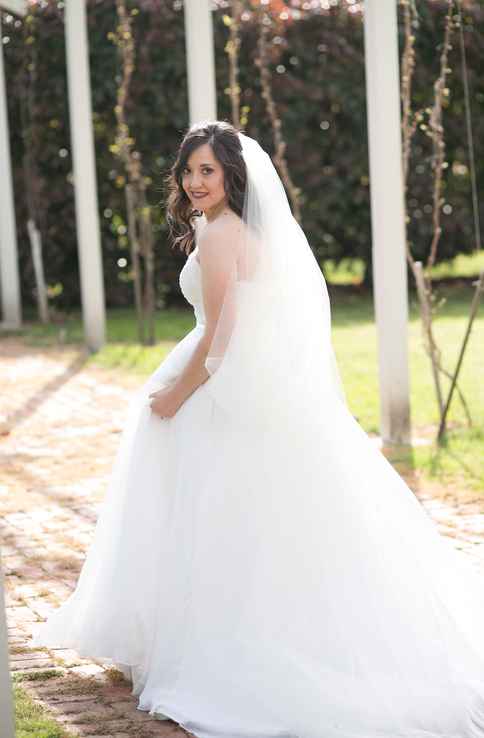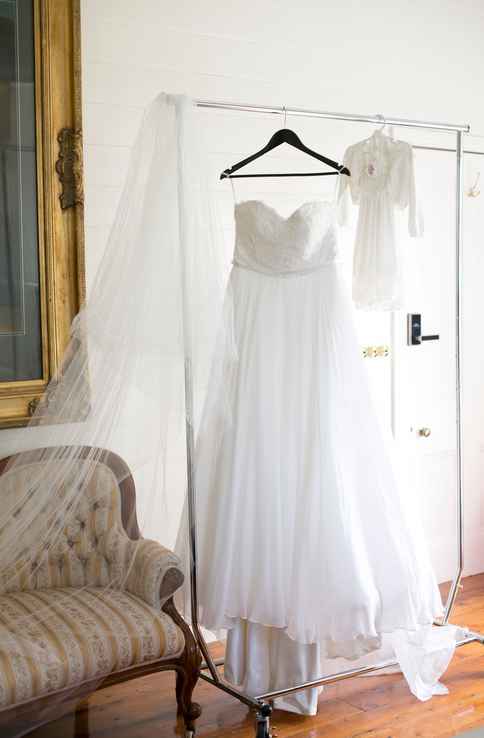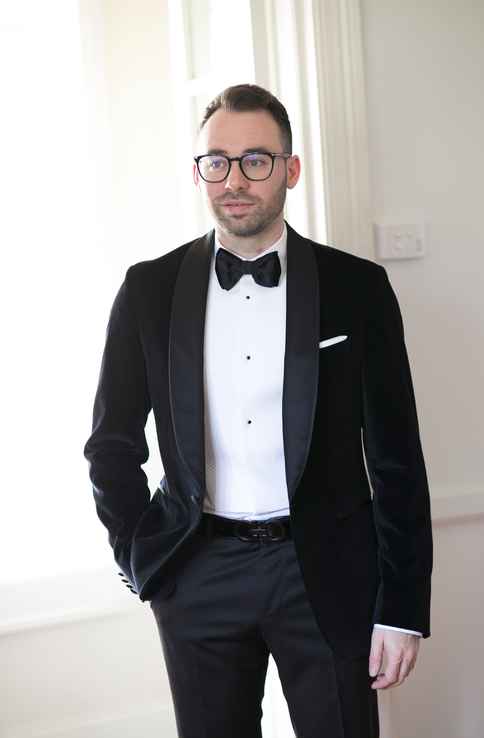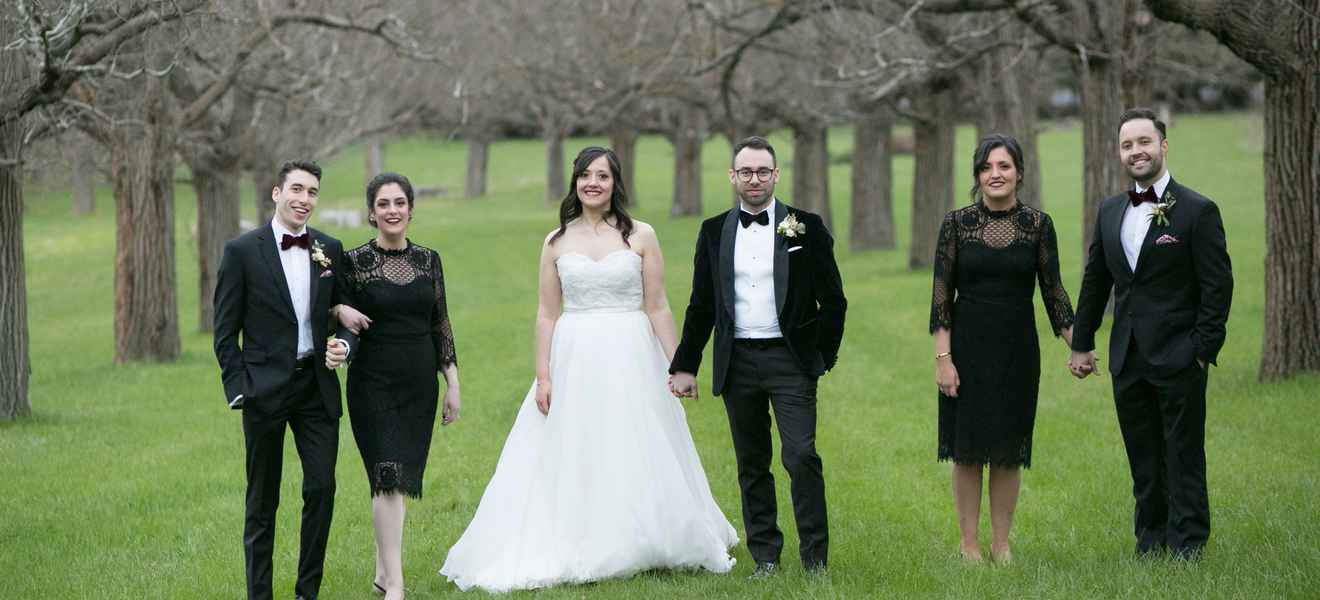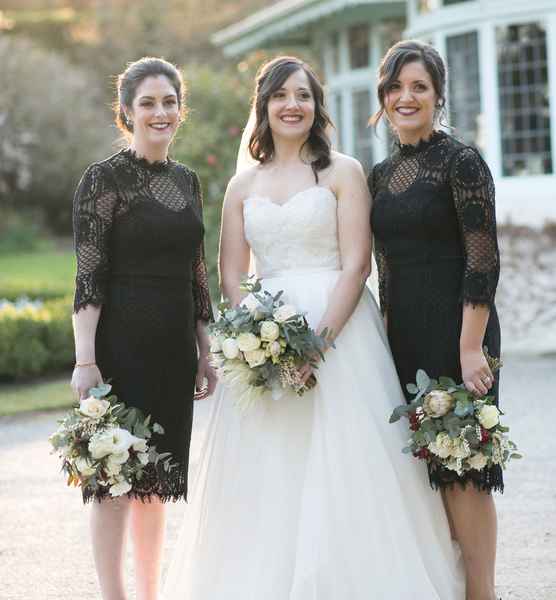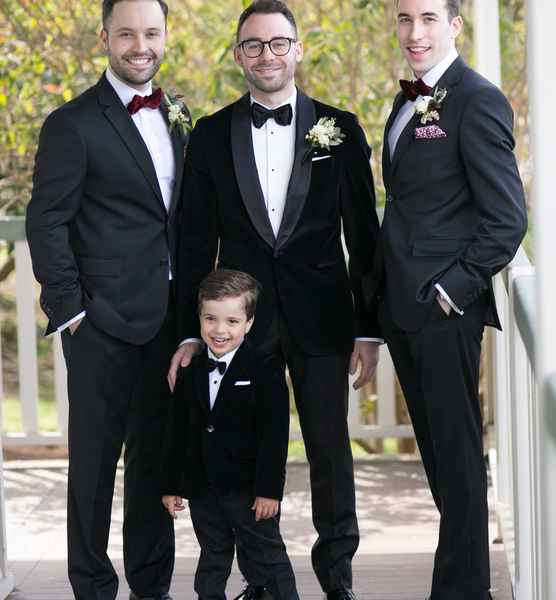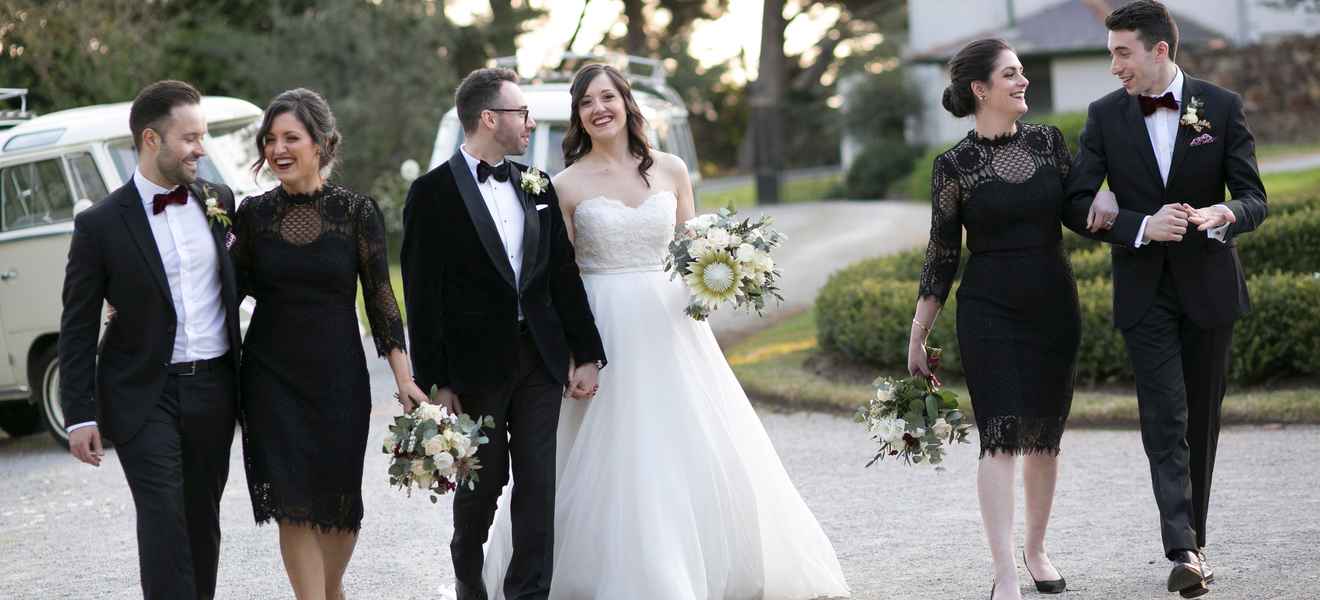 What Style / Styling did you choose for your wedding? (eg: colour scheme, flowers, stationery, cake, transport, details, themes, inspiration, the overall "look and feel")

My styling choices all came down to the venue. Being in the Yarra Valley I was inspired to incorporate native foliage in my styling. I was blessed to have a Maid of Honour (also my sister) who has a passion for styling and organizing events, she was helpful in realizing my vision. I initially knew I wanted to keep the colour scheme quite 'simple' but was open to the idea of trying to incorporate some colour. I loved the idea of tapping into the 'wine' theme given the venue are producers of wine. From here the colour scheme of Marsala red, green, white, grey and black came to light.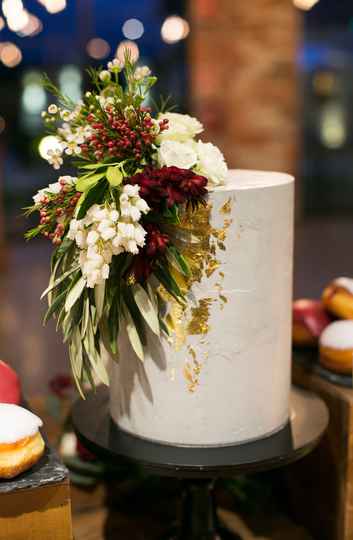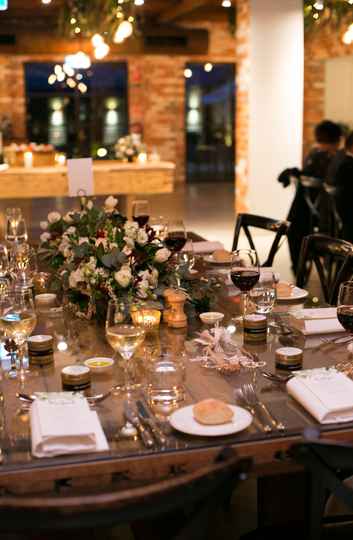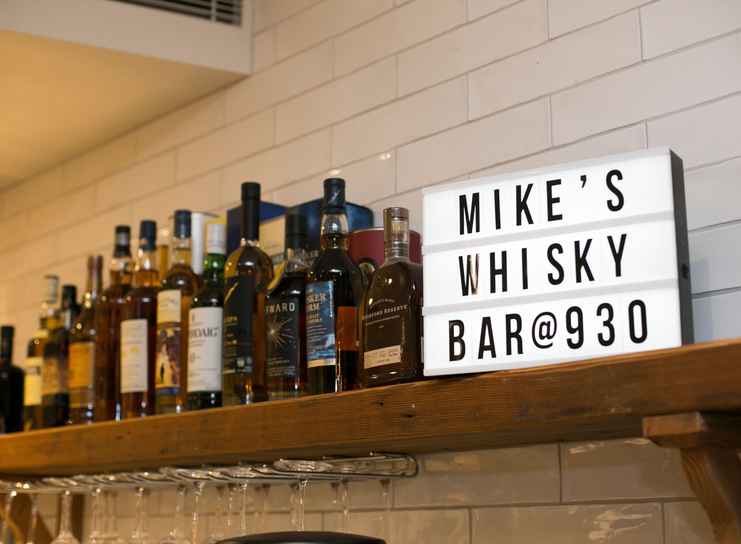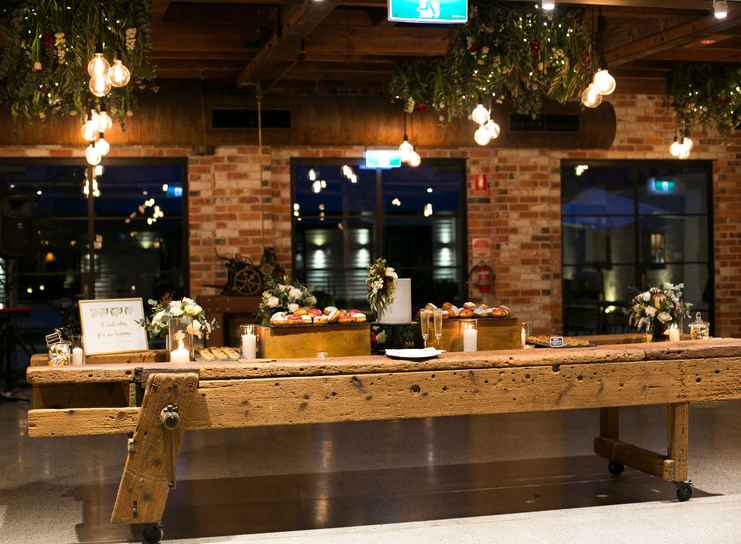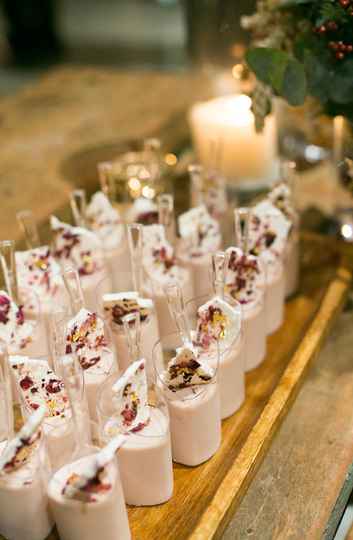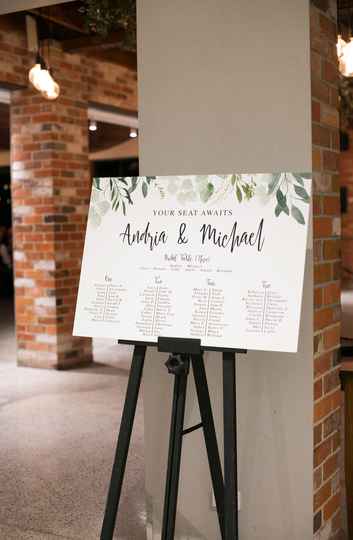 What were the highlights of your day?

The highlight for both Michael and I was finally getting the formalities out of the way, photos, speeches, first dance, and being able to enjoy the food, our guests and dance the night away. The reception celebration felt like being at a special dinner, with the most delicious food and wine and sharing it with all your best friends.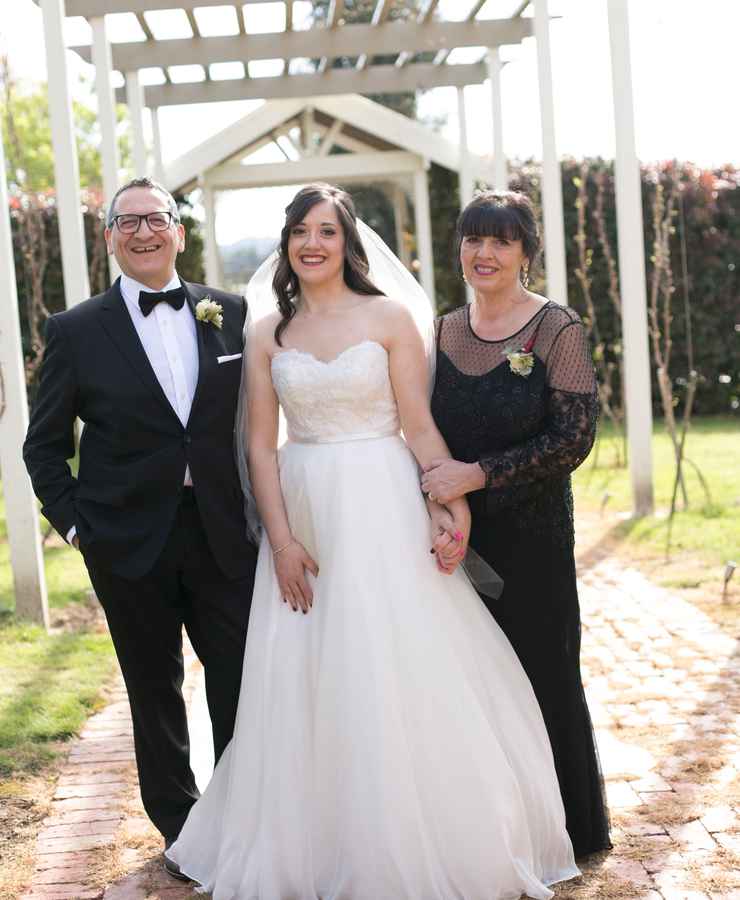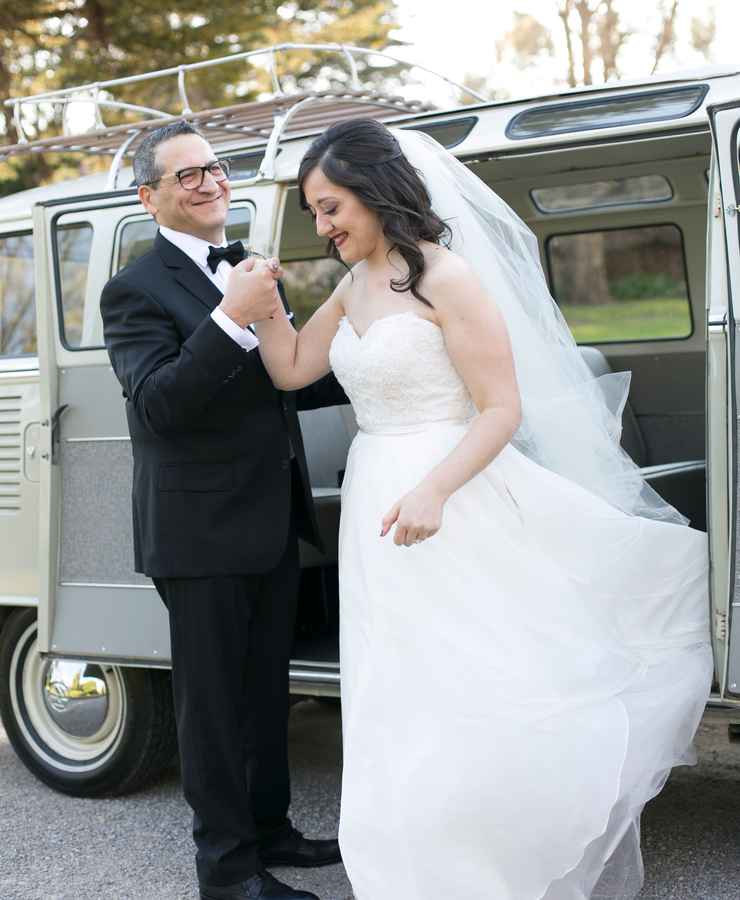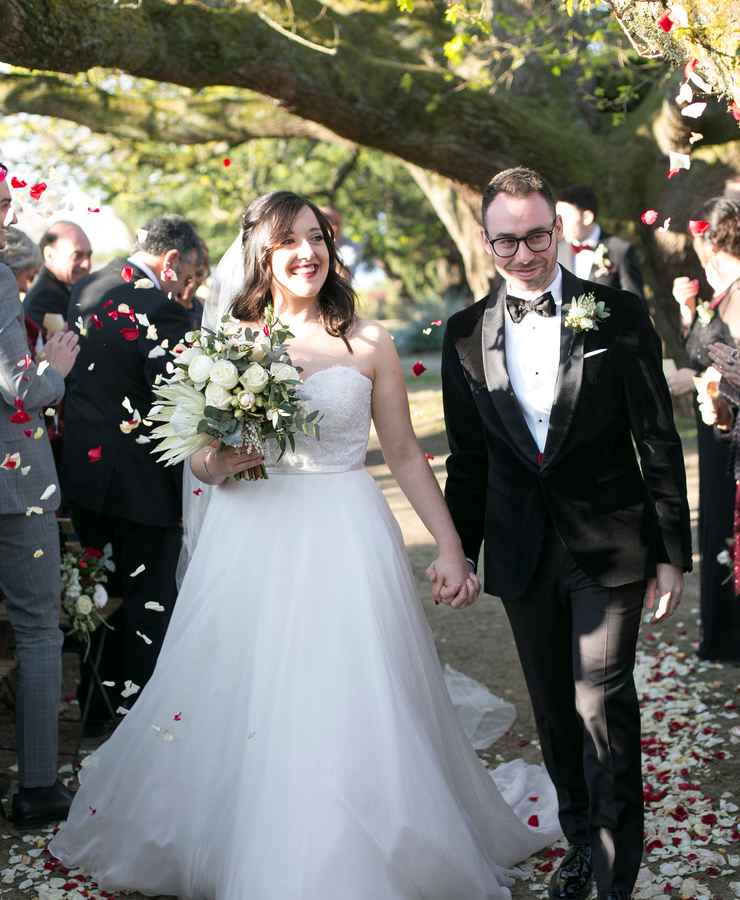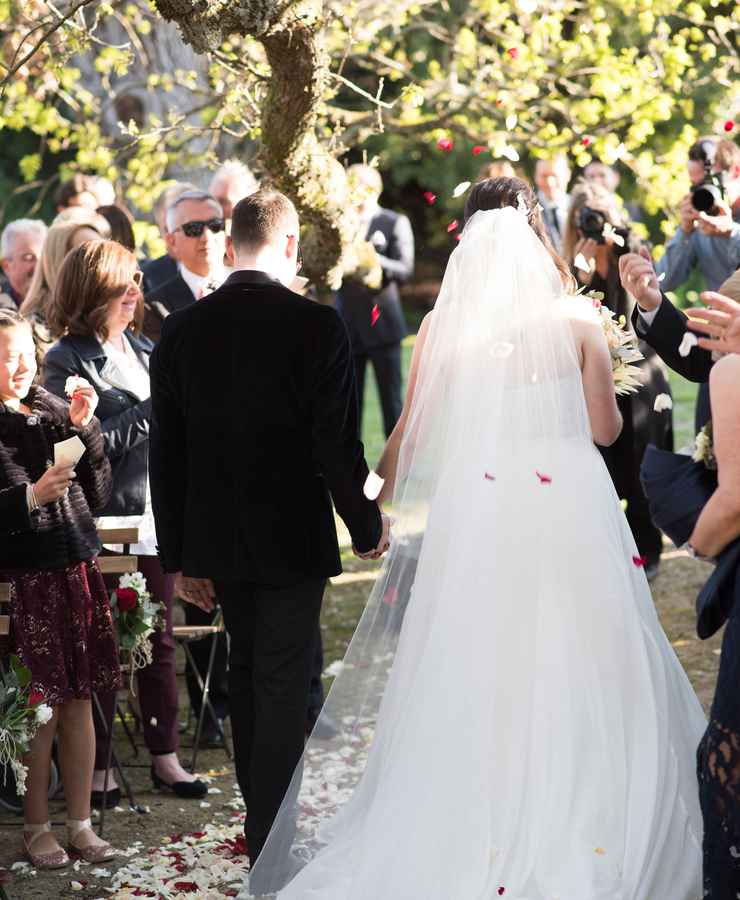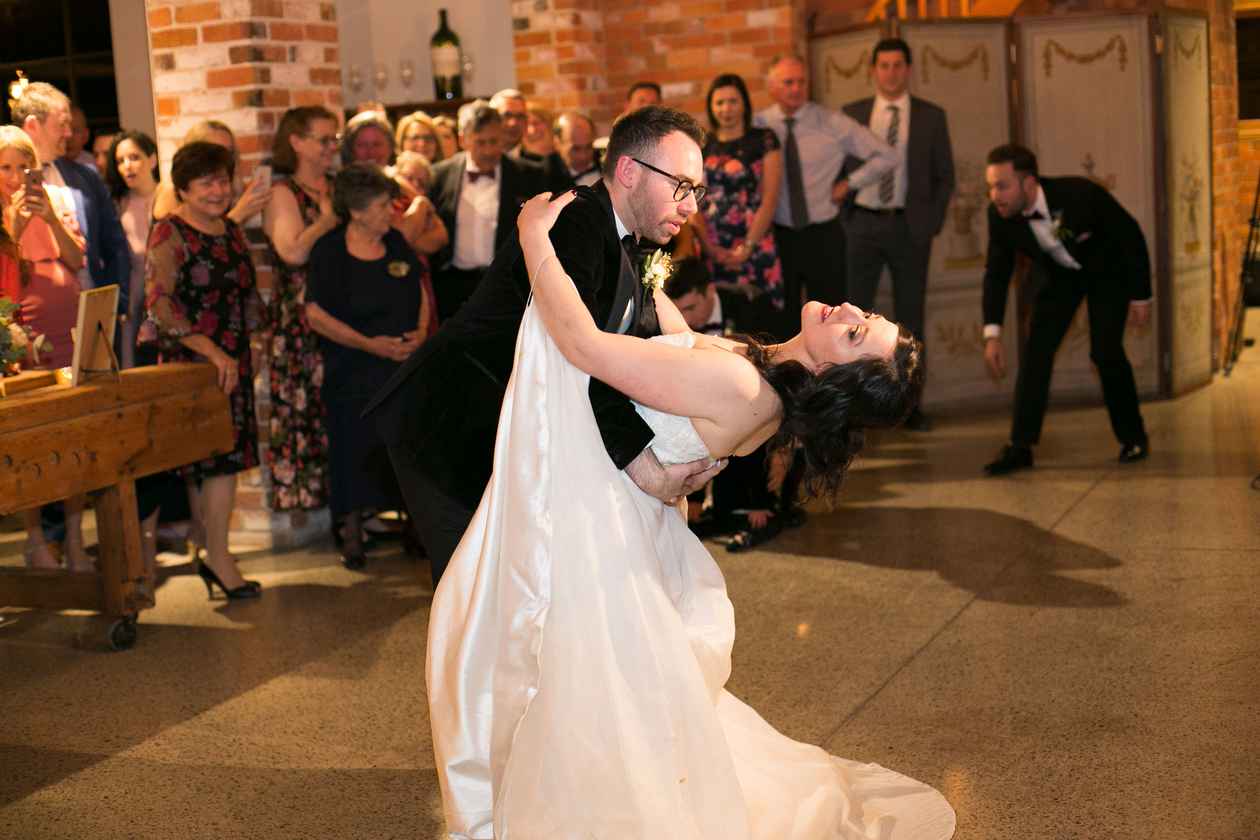 Tell us about any funny, poignant, challenging or emotional moments?

It's hard to imagine how you will really feel on the day of your wedding however when it finally comes you really are overtaken with emotion. I don't think of myself as an 'overly' emotional person however the moment I stepped out of the Kombi van with my dad and mum and caught a glimpse of my guests and Michael in the distance I was overcome with emotion. It was a really intense but special moment.
Although I wouldn't have it any other way, as they are now memories I cherish, being photographed intensely for an extended period of time also becomes a bit overwhelming, there are moments you wish it didn't have to be a focus however if you can limit your photos to your location (not have to travel anywhere) you will be thankful.
The day goes so quickly, try to enjoy every moment as much as you can!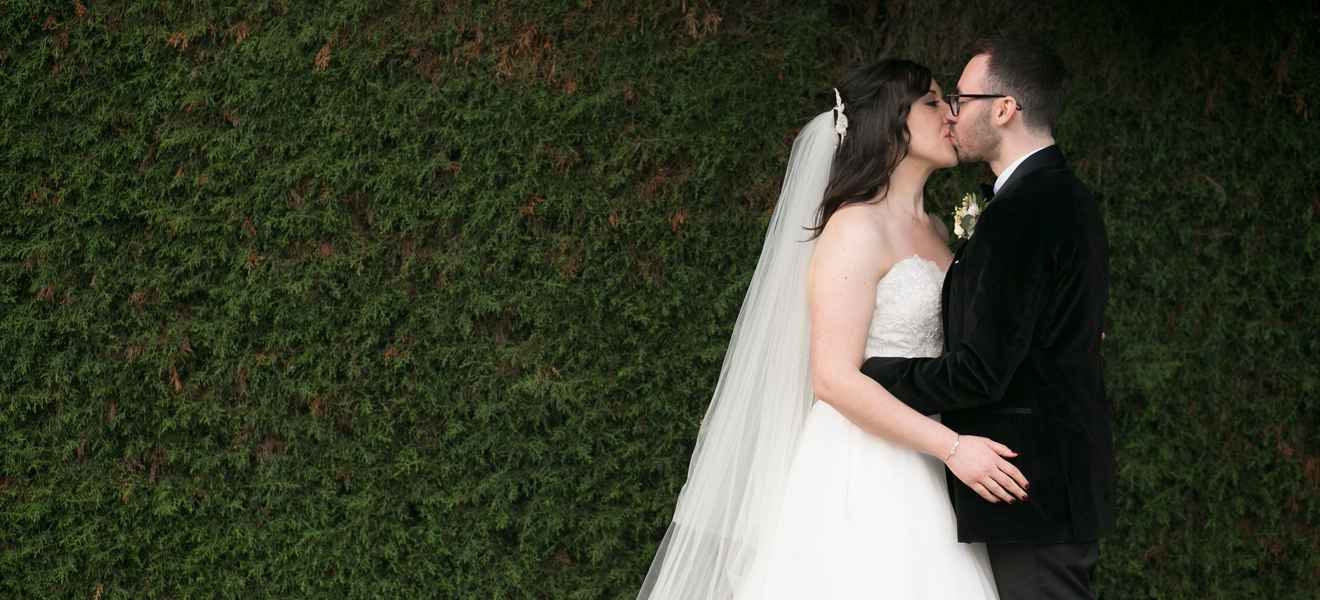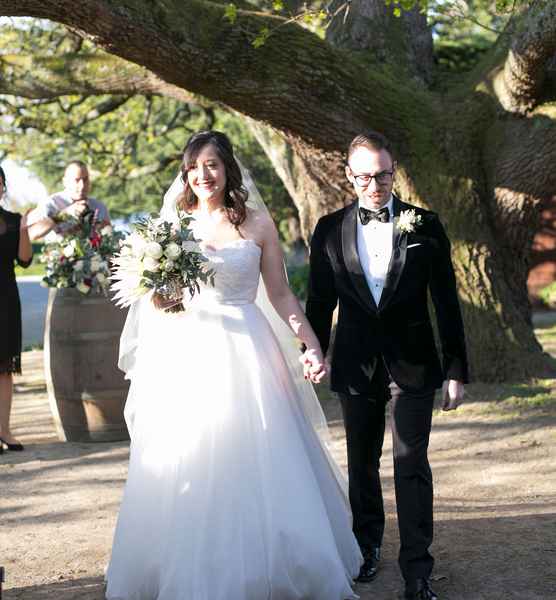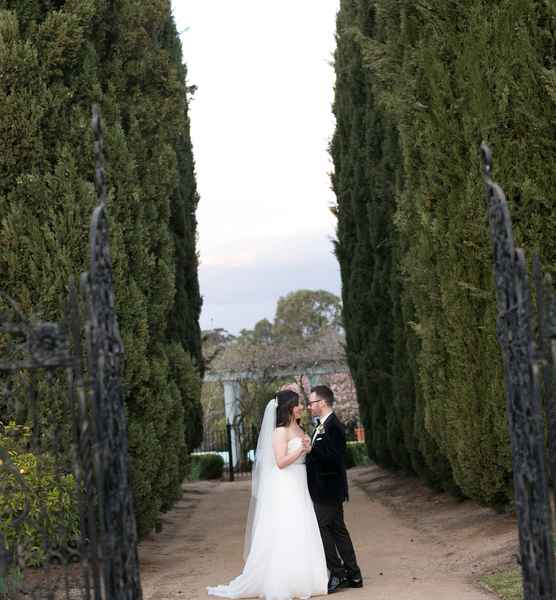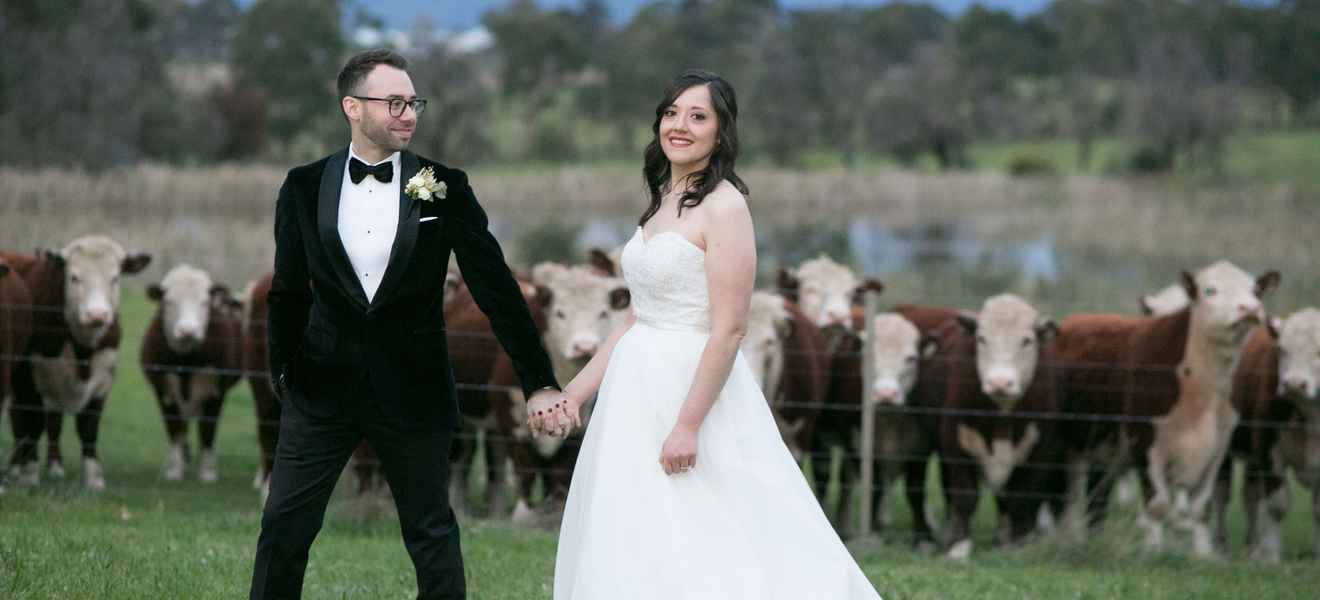 Where did you go for your Honeymoon? Why?

For our honeymoon, we decided we wanted to go to our two favorite cities in the world, New York & Japan. Our decision to travel to our two favorite major cities was made on the basis that we had already visited both places as 'tourists' and that this time around we could visit and just soak in and 'live' the city. We enjoyed music in Central Park, soaked up the sun on the Highline in New York, dined at some of New York and Japan's finest Michelin starred restaurants and focused on just enjoying each other's company. We had been to Los Angeles previously so again, we were able to just soak in the sun, food, and atmosphere.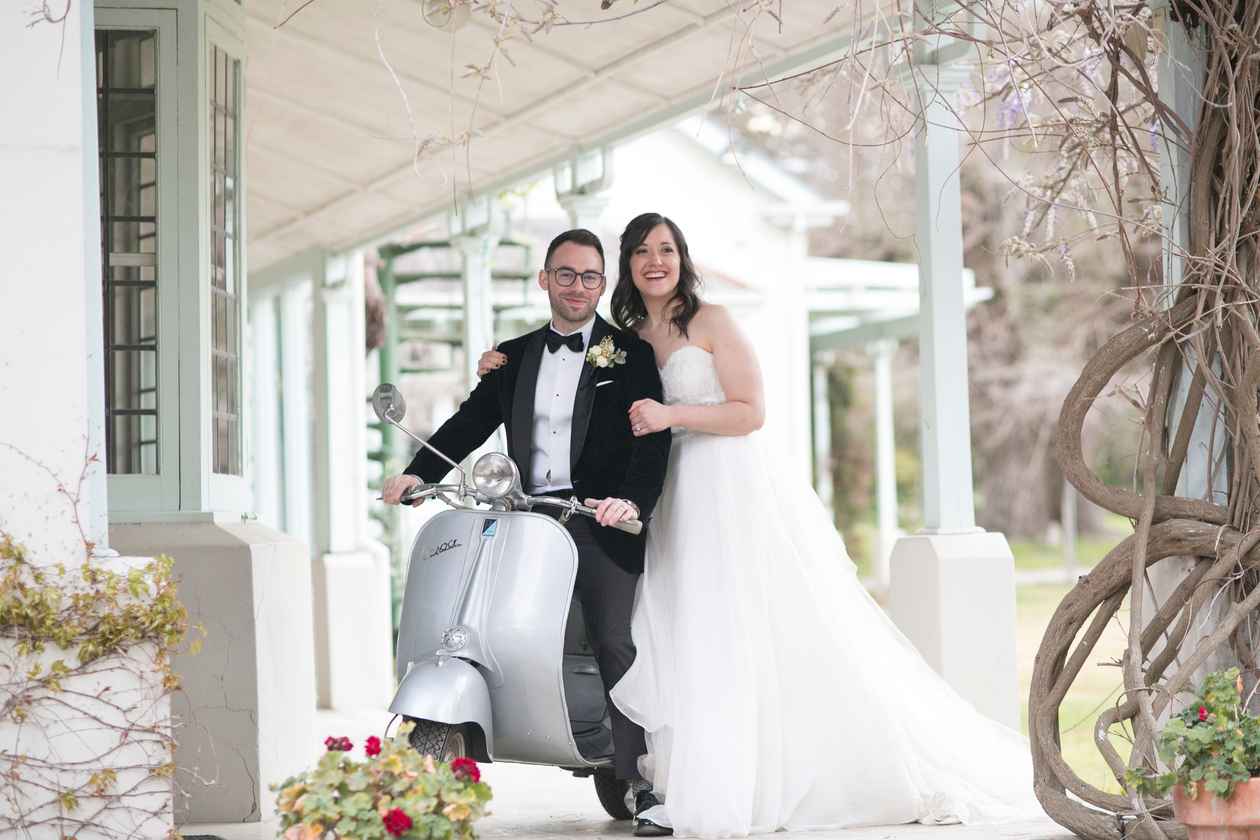 Do you have any advice for other brides?

When choosing suppliers, choose people who are flexible, friendly and ones you get along with. One of the greatest challenges for myself and Michael was dealing with suppliers who were unprofessional, inflexible and unwilling to cater to our needs (or alternatively they would involve an exorbitant fee to satisfy a request). I can highly recommend all of our suppliers mentioned.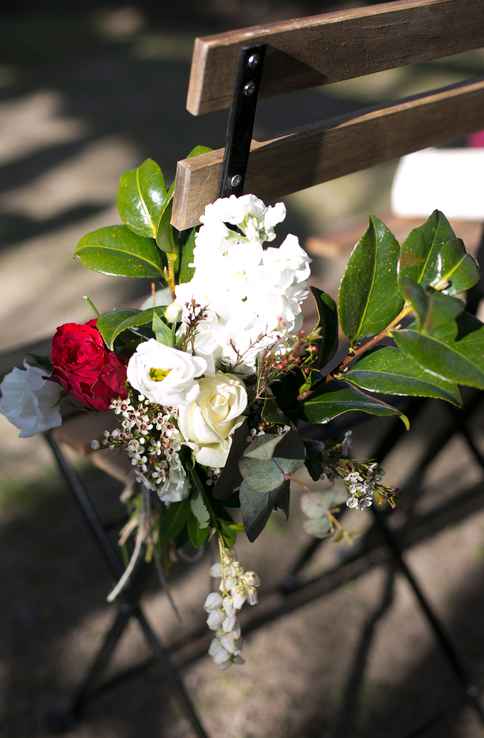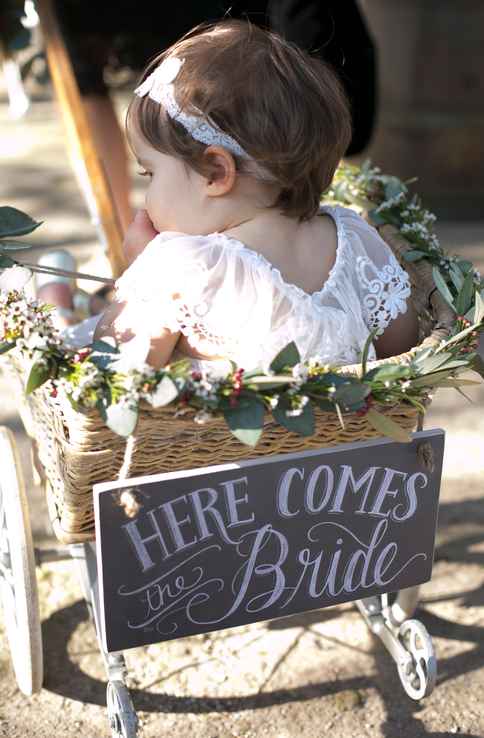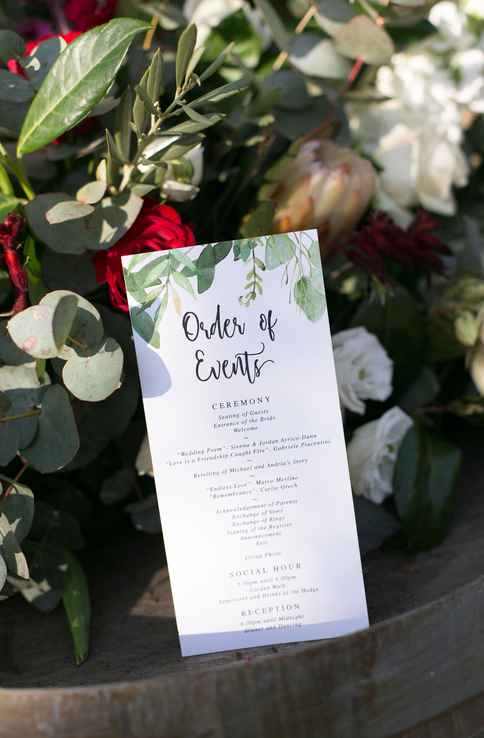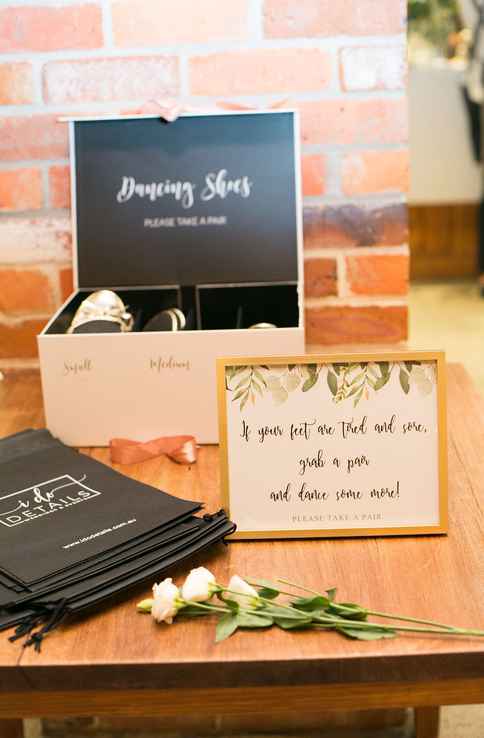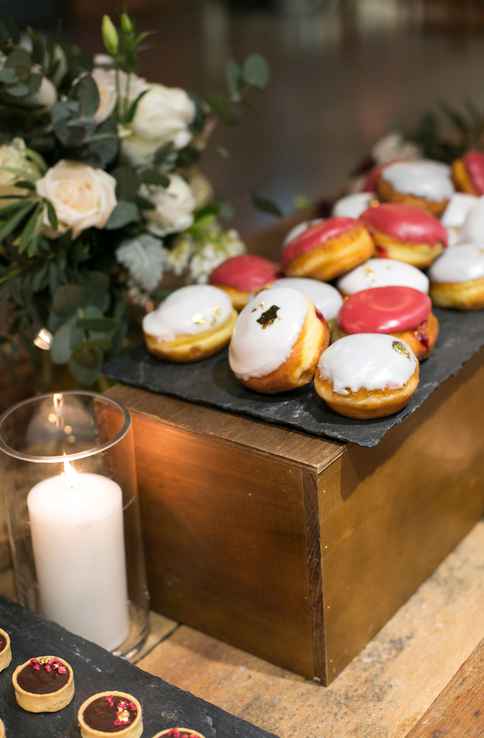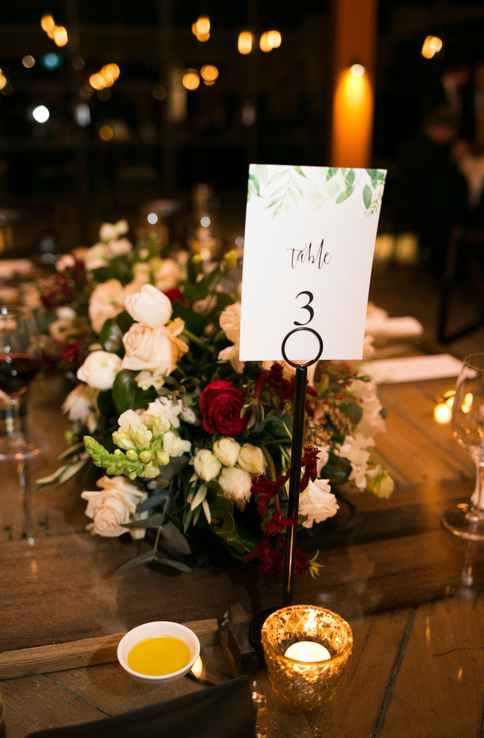 Is there anything else you'd like to add?

If you have a wedding away from home and can budget for transport for your guests – do it! This allowed our guests to stay locally for the night, be transported to and from the venue and for them to let their hair down. It changes the whole dynamic of the day/night!
For more inspirational wedding stories, Visit Real Weddings to find your perfect Yarra Valley wedding venue!