1. How did you meet?

We met in our final year of university when he interviewed me to join a university society. I had met one of his close friends the prior week and she rejigged the entire interview schedule so we would meet each other. She knew from the start that we were right for each other (and naturally she ended up giving our wedding toast). Pulkit then became my 'buddy' within the society - I only learnt years later that the 'buddy program' was set up purely as a guise for him to hang out with me. 5.5 years later we got married!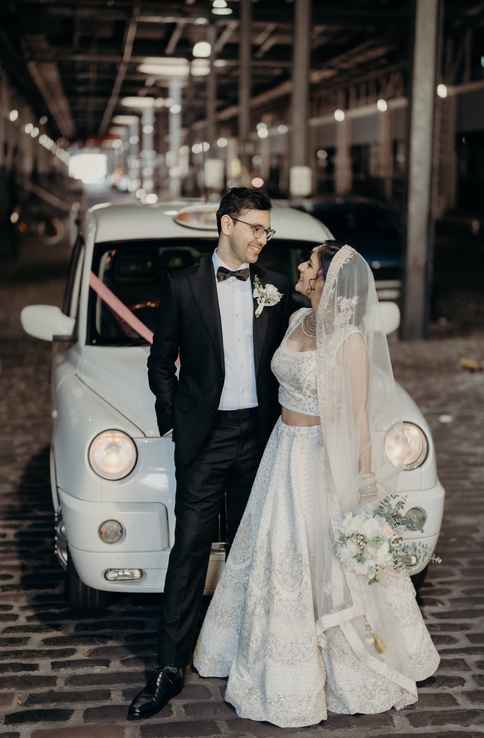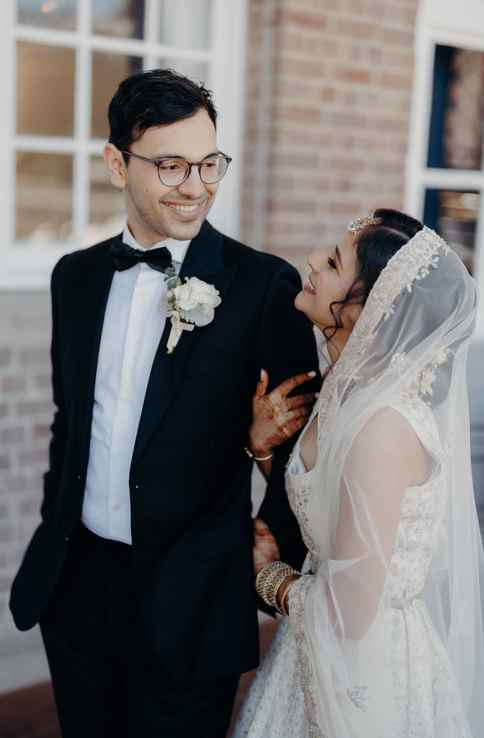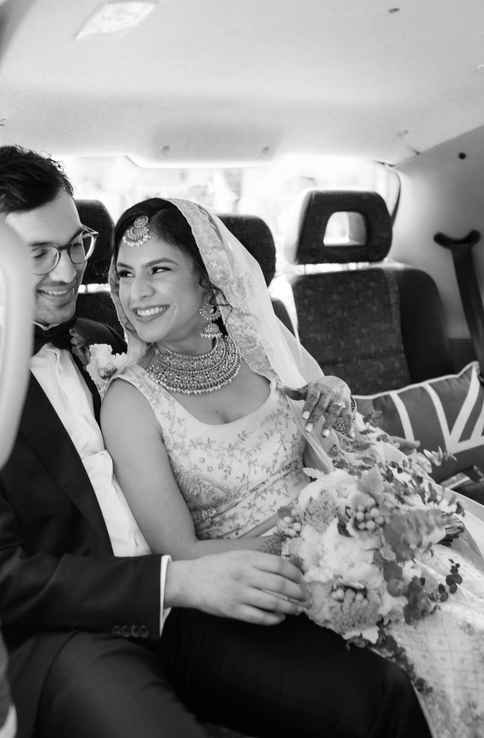 2. Tell us about the proposal.

I had given Pulkit my engagement ring preferences a few months earlier so I had a small suspicion that something was coming. In the end it happened in the most perfect way - on a nondescript Sunday night in October when I was l least expecting it. We had takeaway dinner from our favourite Chinese restaurant and he suggested we go for an after dinner drive. He drove me to UNSW (which was unusual but I still didn't think anything of it), and we walked up to the library lawn, where we first met. I should have suspected something at this stage but I was still clueless. So when he got down on one knee and asked me to marry him, I was in such shock that I didn't hear anything he said (he had to repeat it at dinner the next night). Of course, I said yes. It was beautiful - the trees was covered in fairy lights, it was just him and me and it's everything I wanted.  
My lab-grown diamond ring was from Novita Diamonds and was an important choice for me because I wanted to minimize any damage caused to the environment or to other humans as a result of the beautiful piece of jewelry on my finger.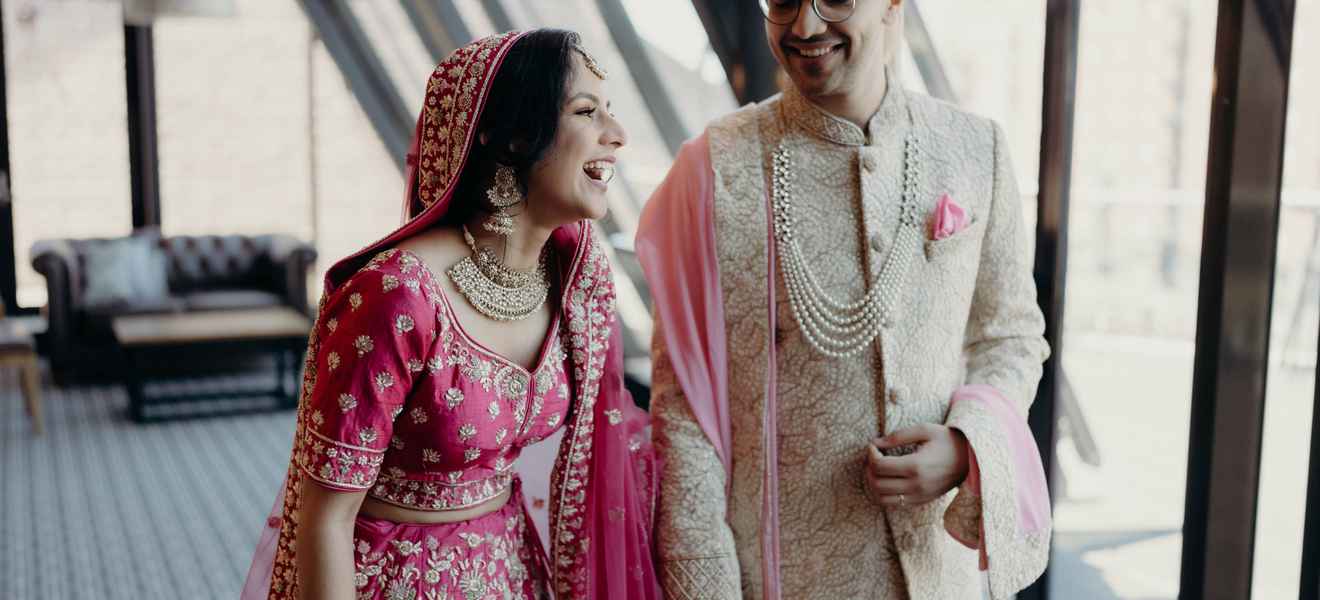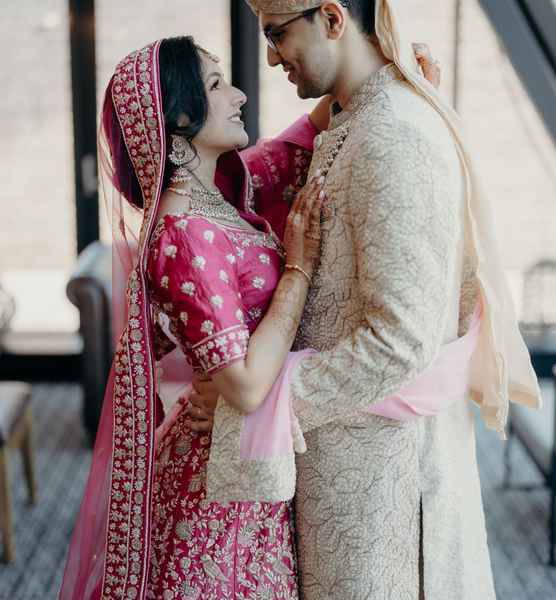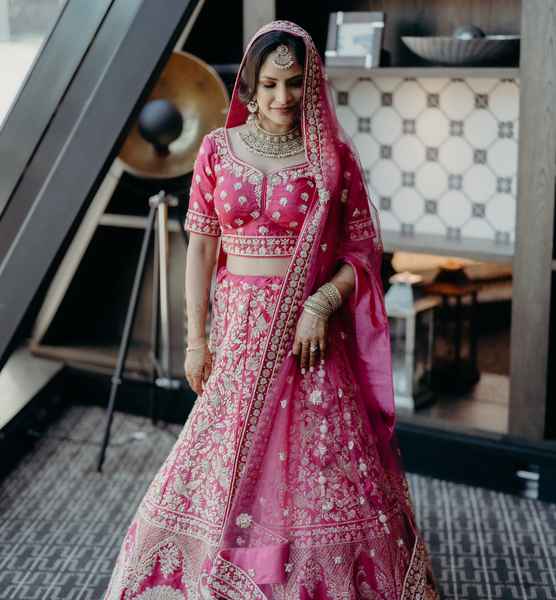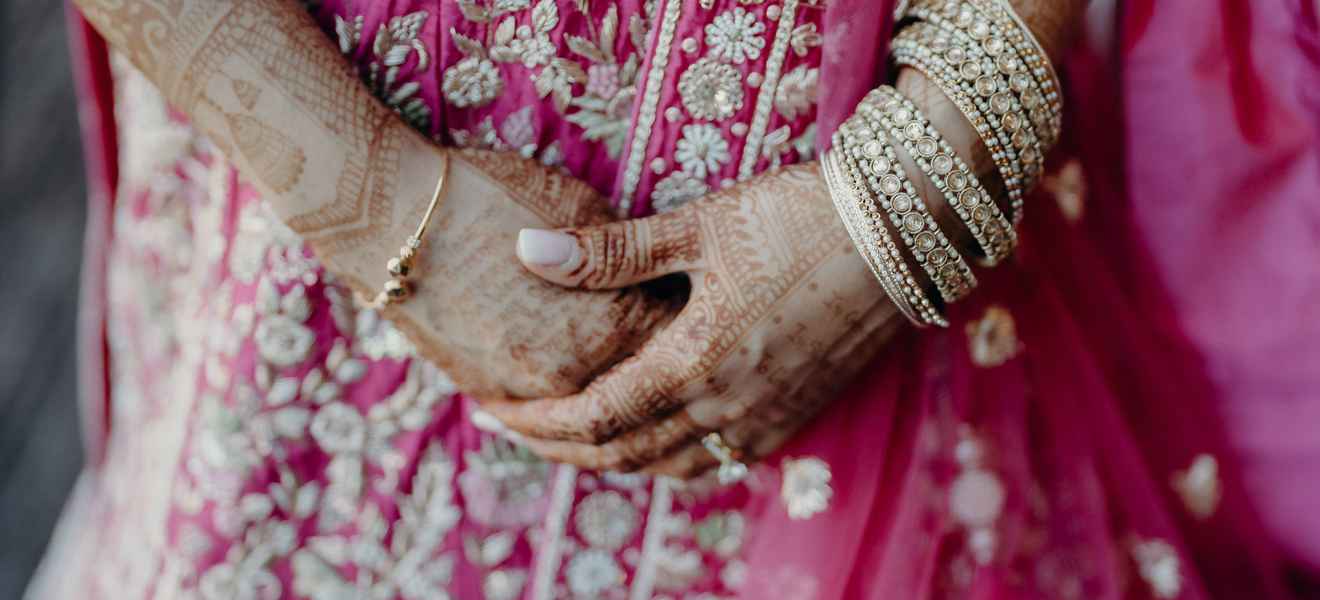 3. How did you choose your Venue and location? Why?

My husband and I grew up in Australia and are both of Indian origin but from different parts of the country - our wedding represented the union of our two cultures and religions. I loved seeing our two cultures unite in a burst of colour, love and joy as well as watching our Australian friends dressing up and embracing the madness. It was important to choose a location that let us embrace our two Indian cultures and our western upbringing.  
We chose to get married in Sydney and wanted a venue where we could hold our Hindu wedding (Pheres) immediately before the reception. Note that we had a Catholic wedding in the morning at my local church in Pennant hills prior to the Indian weding. Doltone House was perfect for us - it was large enough to accommodate our big Indian wedding guest list, the location was perfect with plenty of space for guests to roam and mingle, the views of the harbour were beautiful and most of all the staff we interacted with were incredible and always willing to help. In particular, our wedding coordinate in the lead up (Cassandra) and our on-the-day coordinator (Mohit) were efficient, kind, treated us so well and catered to every need.
We had a few pre-wedding functions at other locations, in particular The Madison Dural where we held a 'Roce' (a Goan Indian tradition) and 'Sangeet' (a Punjabi Indian dance party). Again, the staff at the Madison were wonderful and we felt very looked after.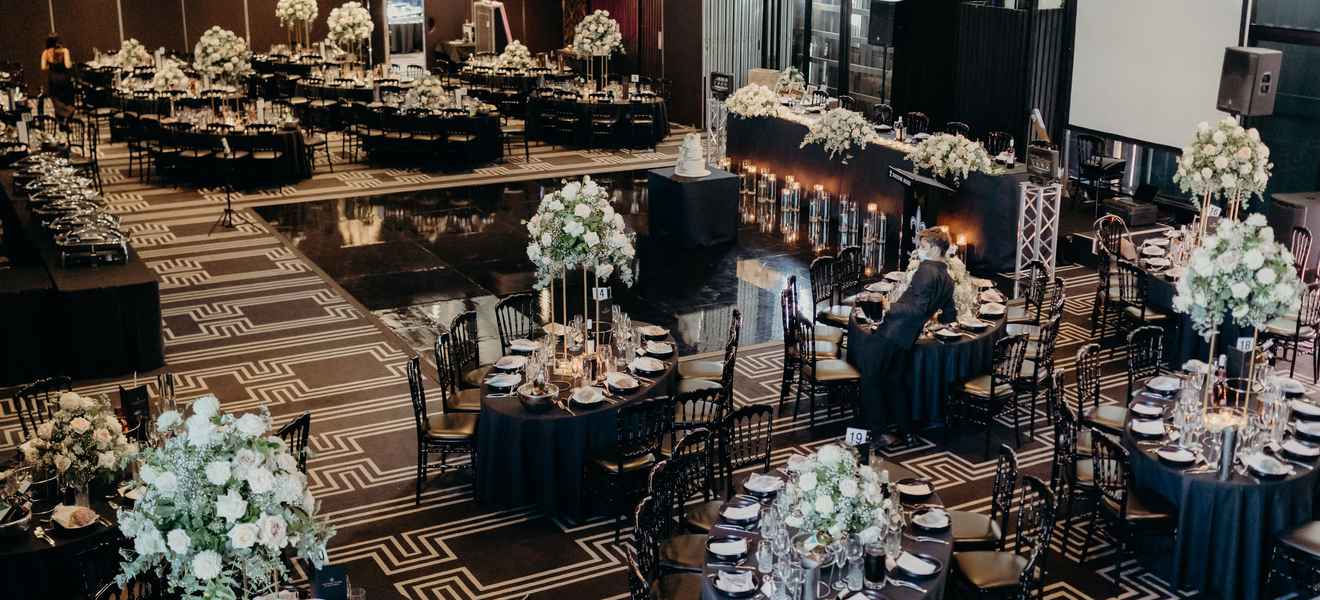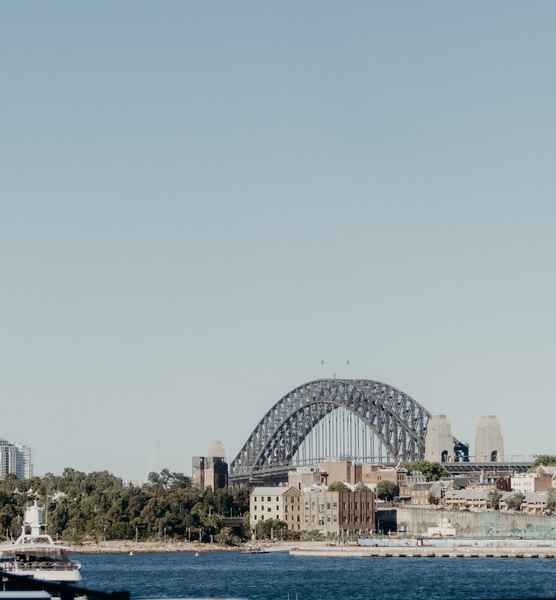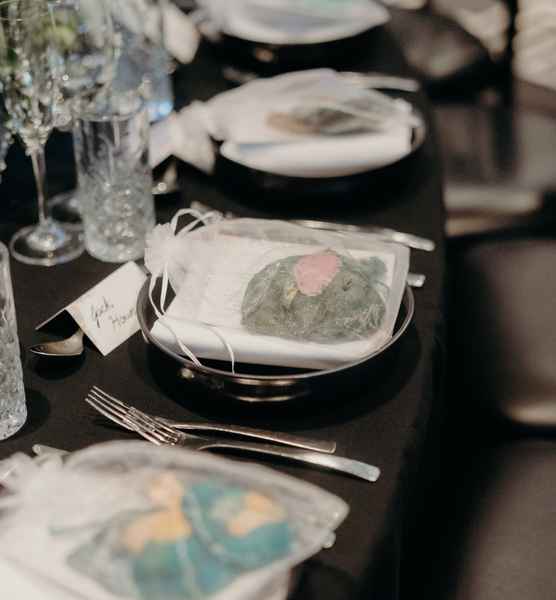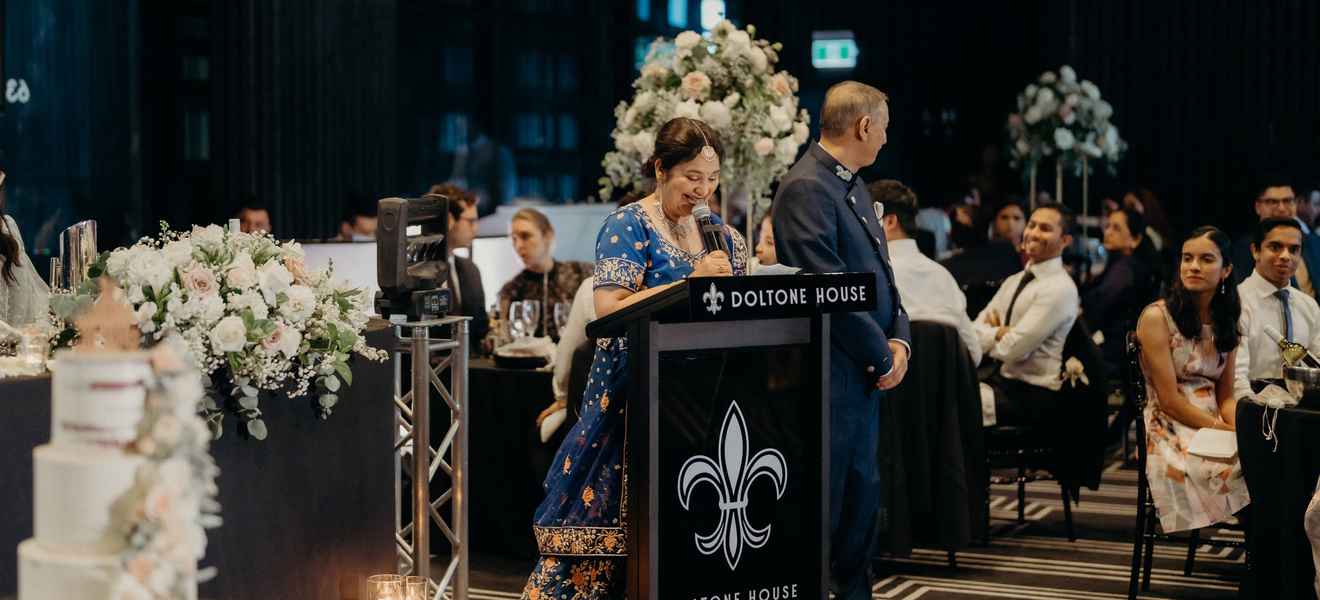 4. Tell us about your Gown (style, how you found it, what you loved about it). What about the groom and the bridal party fashion choices? 

As an Indian bride, I wore a total of 8 (yes 8!) outfits over the course of my 4 day wedding. Until I met my husband I didn't anticipate having a big Indian wedding, and I tend to be more minimalistic in dressing so I had to start from scratch with my gown search. For the western ceremony, brides from my culture usually wear a white western Gown - I decided to break tradition and wear an Ivory lehenga (a traditional Indian dress) to represent the union of our cultures. I loved traditional Indian embroidery and beading and I wanted to wear a bit of gold to match my jewellery. I searched long and hard for trustworthy gown suppliers in India and ended up finding a store in Amritsar which had exactly what I wanted - the staff were friendly and always available to chat. 
My groom is an Institchu faithful so he went to the store to get fitted for his wedding suit. He definitely had a more 'traditional' wedding outfit purchase experience than I did. His suit was perfectly fitted and the details were amazing. He decided to go with a suit rather than a tuxedo so he can rewear it in the future. He also wore a variety of Indian outfits which he bought from a shop we found, also in Amritsar.   
My sister-in-law was my maid of honour and she bought her outfit from Asos - it suited her and the wedding colours perfectly.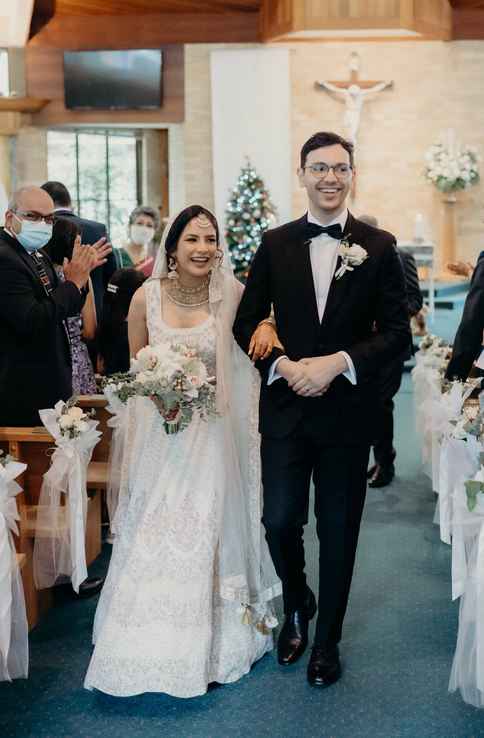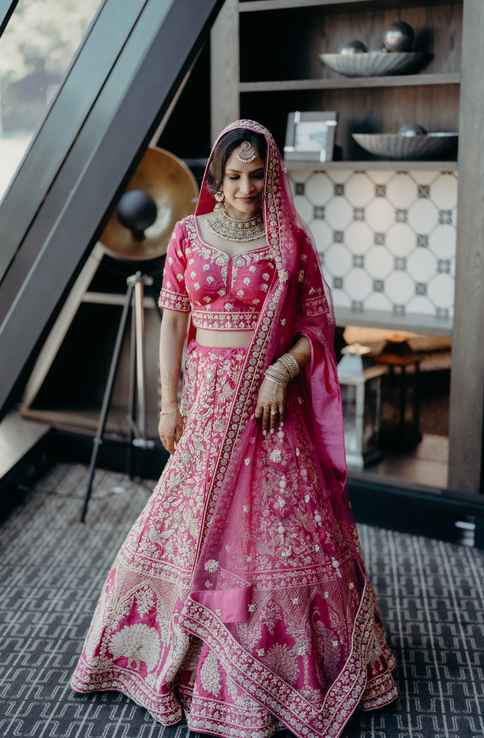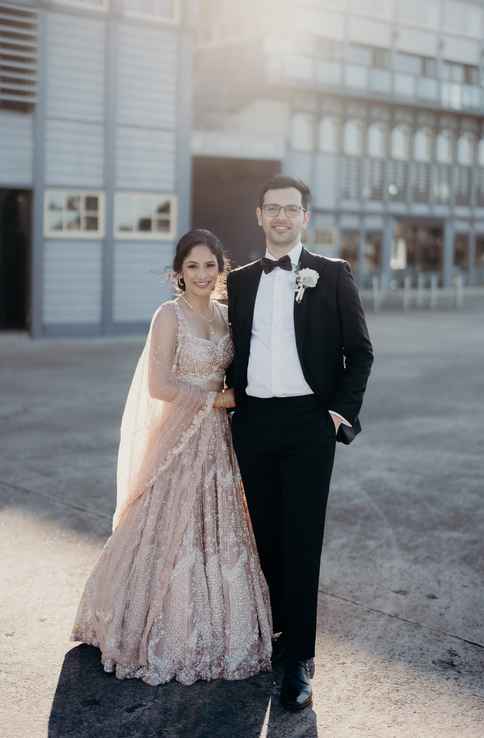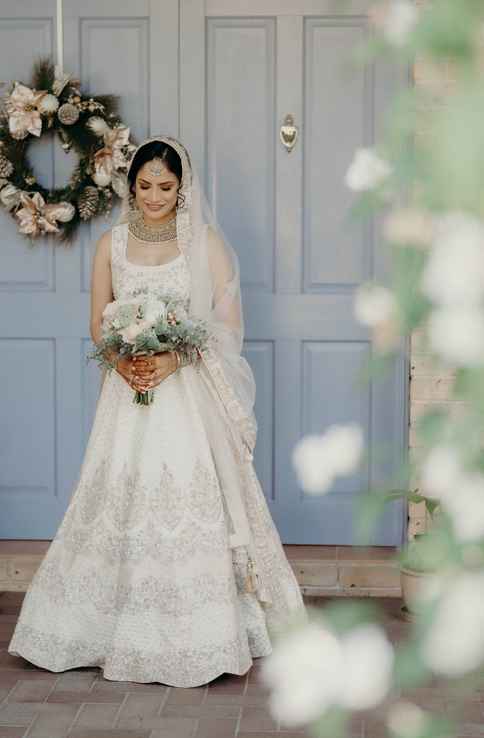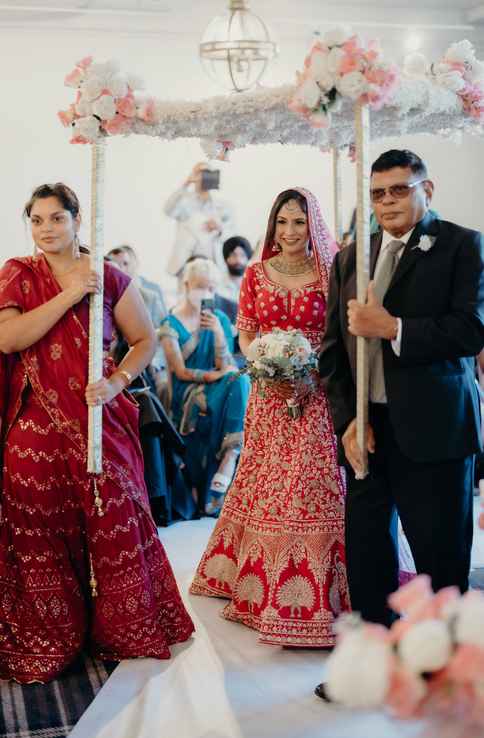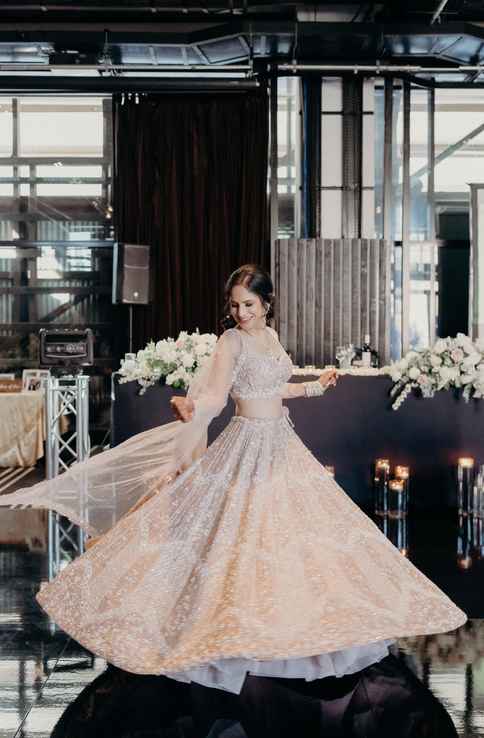 5. What Style / Styling did you choose for your wedding? (eg: colour scheme, flowers, stationery, cake, transport, details, themes, inspiration, the overall "look and feel")

Early in the process I decided I wanted a timeless, classic wedding style. My sister in law helped me choose a blush/ sage green theme which could be used across decor, flowers and outfits to tie everything together. We also decided on having a black base for our wedding to give it a more moody feel.  My decorator was wonderful and found flowers that matched my vision perfectly - a mix of roses, eucalyptus and baby's breath. One of my favourite details from the day was a Grandparents table I put together with wedding photos from our parents and grandparents who couldn't be there. Family is very important in the Indian culture, and I loved sharing this with all our friends and family.
I made my own stationery (including save the dates, invitations, place cards & programs) on Canva and printed it on Vistaprint. Since we had so many wedding events, each invitation contained at least 5 cards, so I put these together with jute and ribbon. My very creative cousin made wooden signage for us for my pageboys to hold and to welcome our guests. She has a store on Etsy and her work is absolutely wonderful.  
Our cake was from Spoon and Fork, and it was absolutely delicious. We had three tiers, with a mix of red velvet, chocolate and vanilla and a variety of fillings. One of the highlights for us was our cake topper, which we found on Etsy. It wasn't exactly traditional, but portrayed us and our relationship perfect.   
Four days after our wedding we moved to the UK to start our new life. Therefore, when choosing a wedding car the answer was obvious - a London black cab! We had a white London cab from Black Cabs Central pick us up from our first wedding ceremony and take us to Doltone house.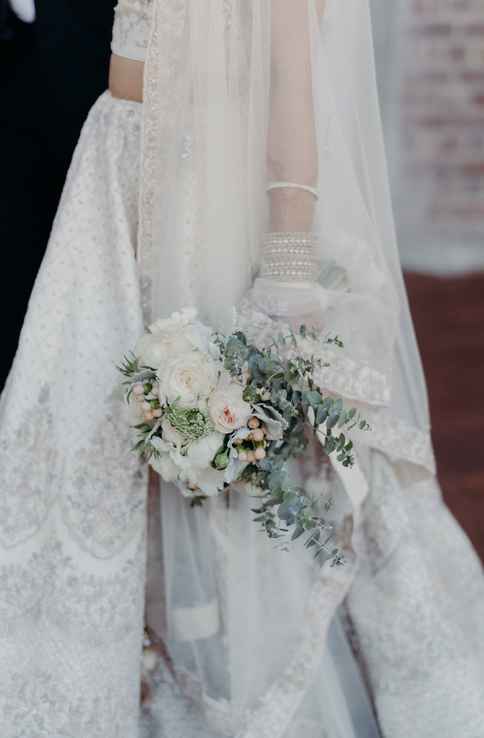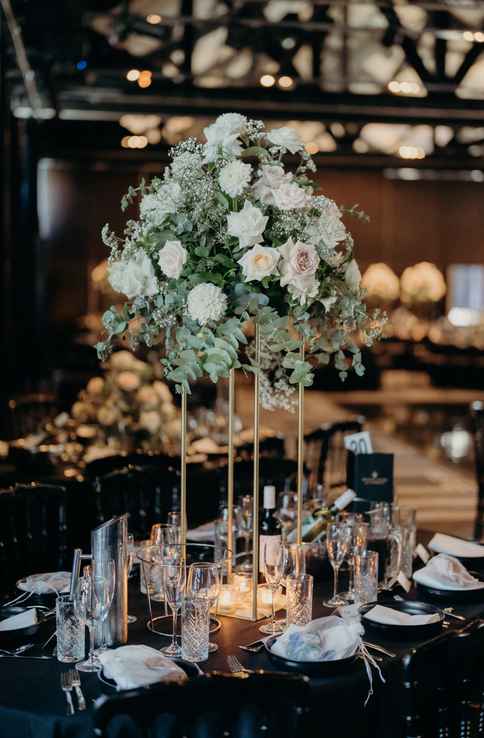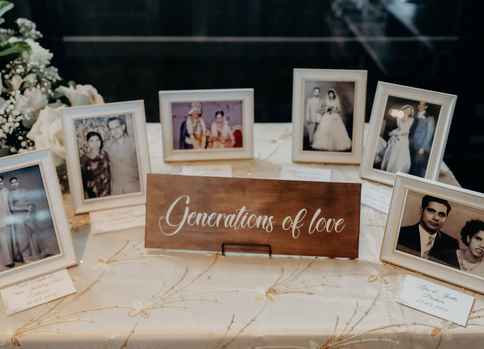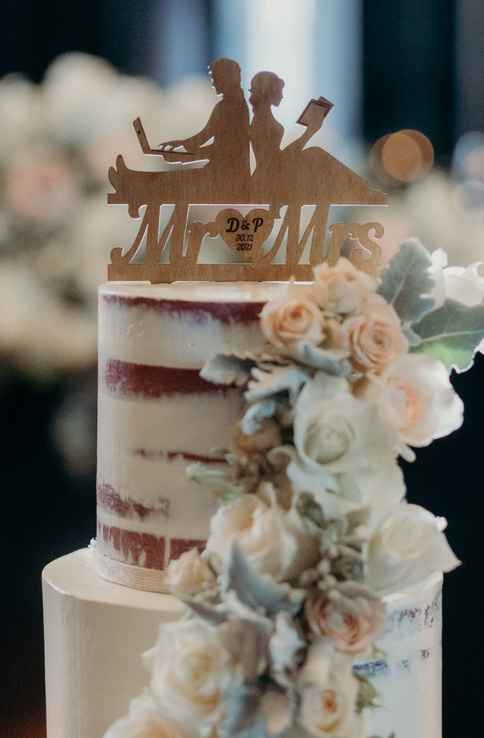 6. What were the the highlights of your day?

Our day was LONG - I started hair and make up at 4am and we finished our reception at midnight. Since we squeezed two wedding ceremonies and a reception in one day there wasn't much downtime, but I loved every second. I didn't feel an iota of tiredness until we reached our hotel room.  
My highlights included listening to the choir at our wedding ceremony (I usually play the piano for our choir so this was very sentimental), all the laughs at our Hindu ceremony where we couldn't understand the Sanskrit, and dancing the night away at our reception. I don't think people had danced in a long time after 2020 and 2021, so there was a huge amount of energy and joy in the air.  
Finally, our photographer, Russell Stafford and his team made the portrait sessions so much fun it felt like hanging out with a bunch of (incredible talented and creative) friends. Those were the few times in the day we felt really relaxed.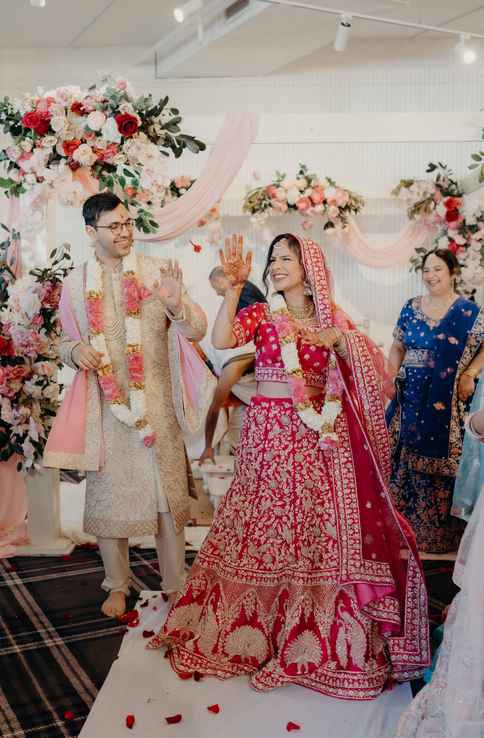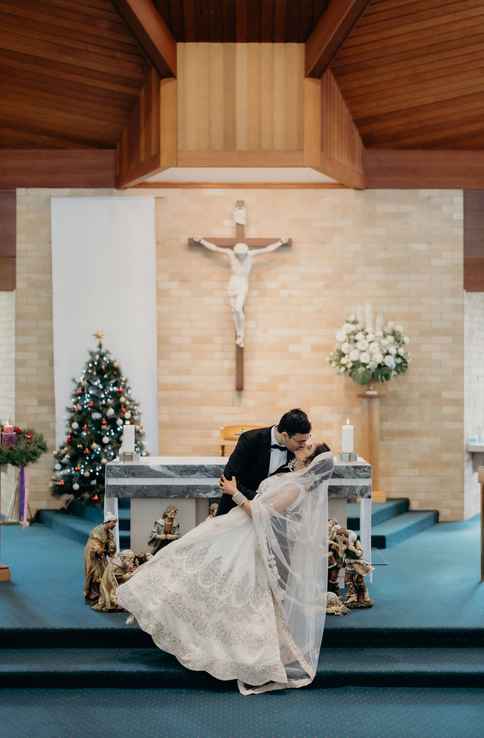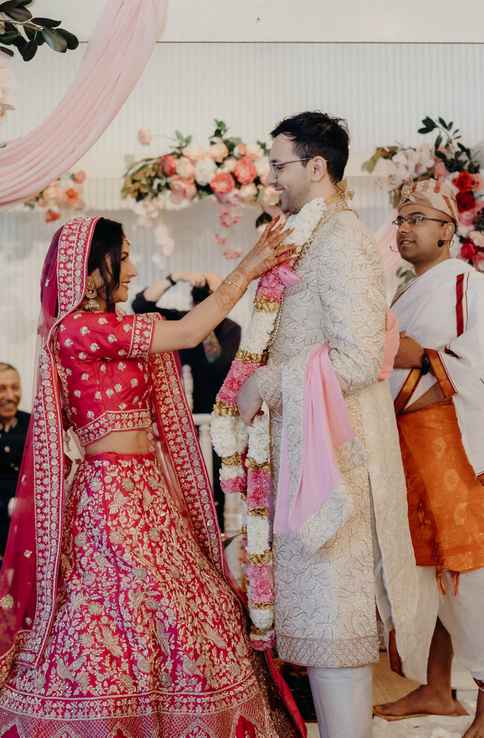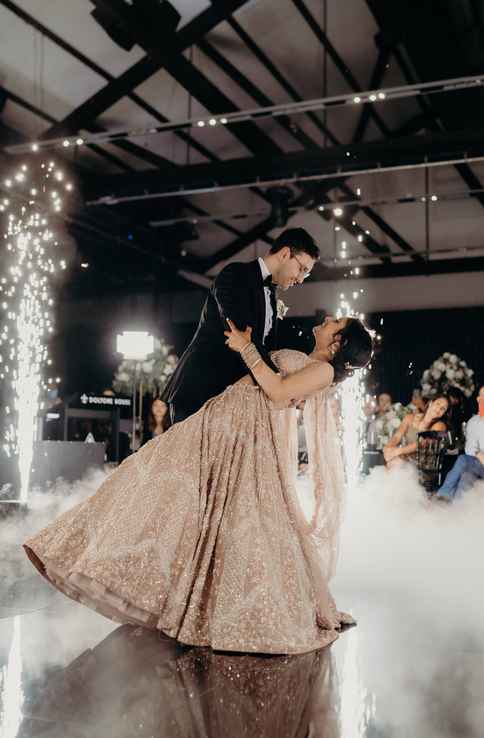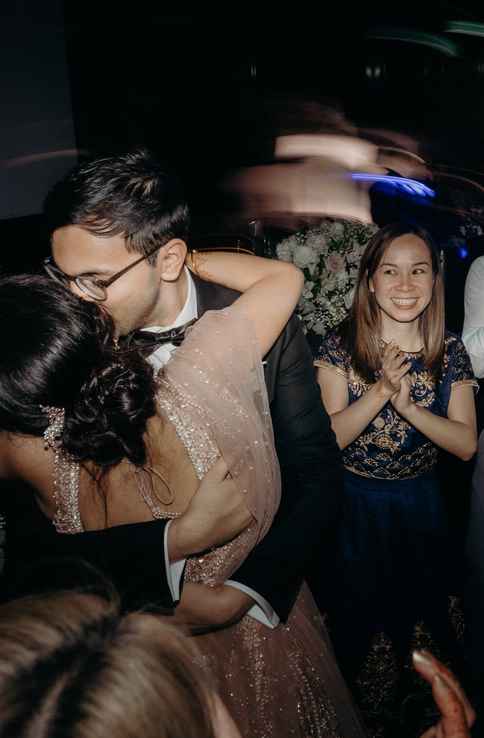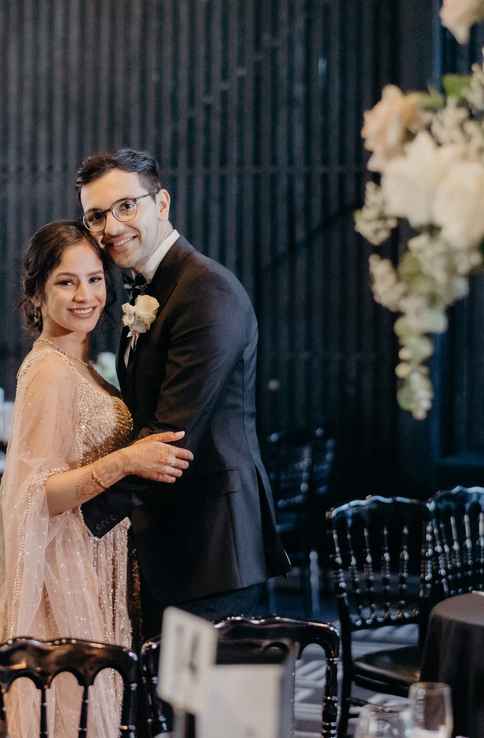 7. Tell us about any funny, poignant, challenging or emotional moments?

For me, it was the unexpected moments that were the greatest. One the way from one ceremony to the other we decided were were hungry and asked James (our very patient driver) to stop off at Woolworths. Walking through Woolies in our wedding clothes grabbing up & gos and getting a mix of confused stares and congratulations from others in the store was hilarious and very 'us'.    
Covid made the lead up to the wedding a bit challenging for us - our wedding was in the beginning stages of Omicron so the day before our wedding we had quite a few people come down with Covid (including 2 very close friends). In all honesty, the day before the wedding was difficult for me, but when the day came all that mattered was marrying my husband. We live-streamed our wedding so all our overseas family and friends as well as those who were stuck at home could join in, and that made a huge difference.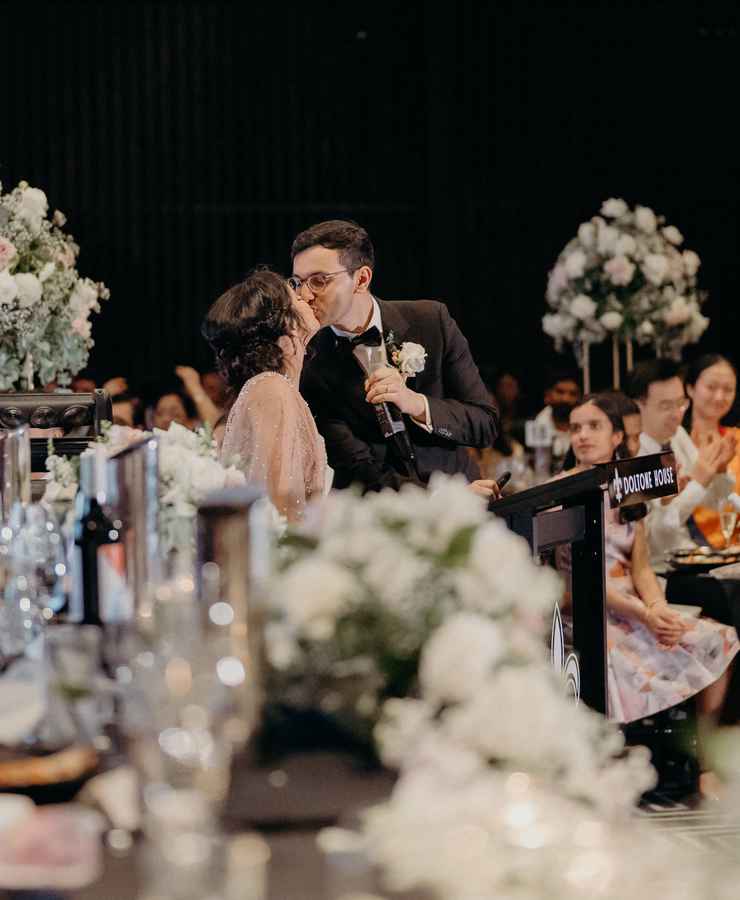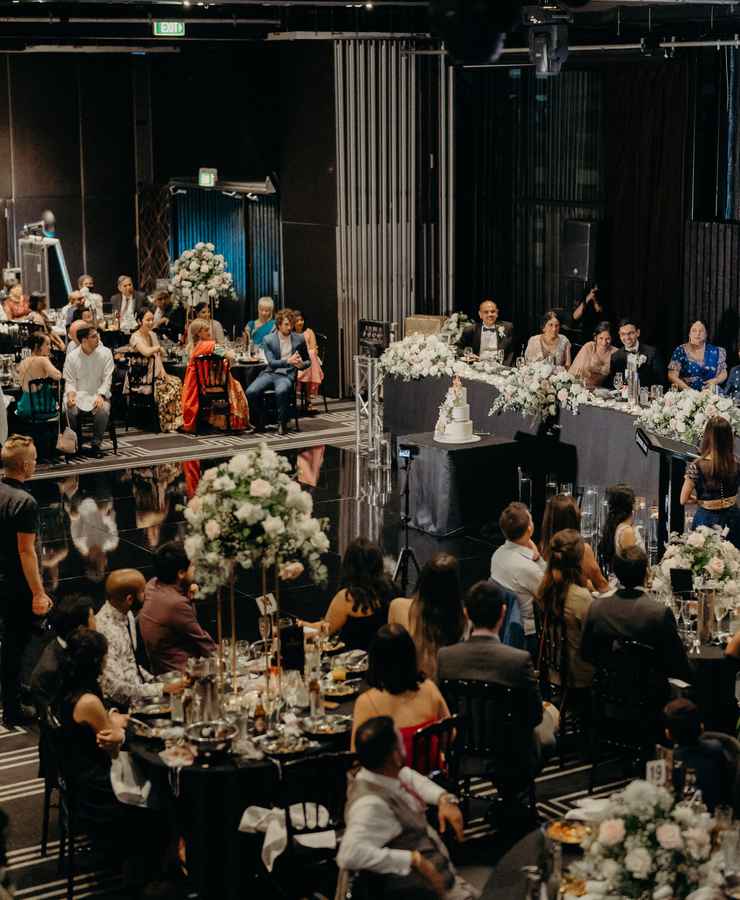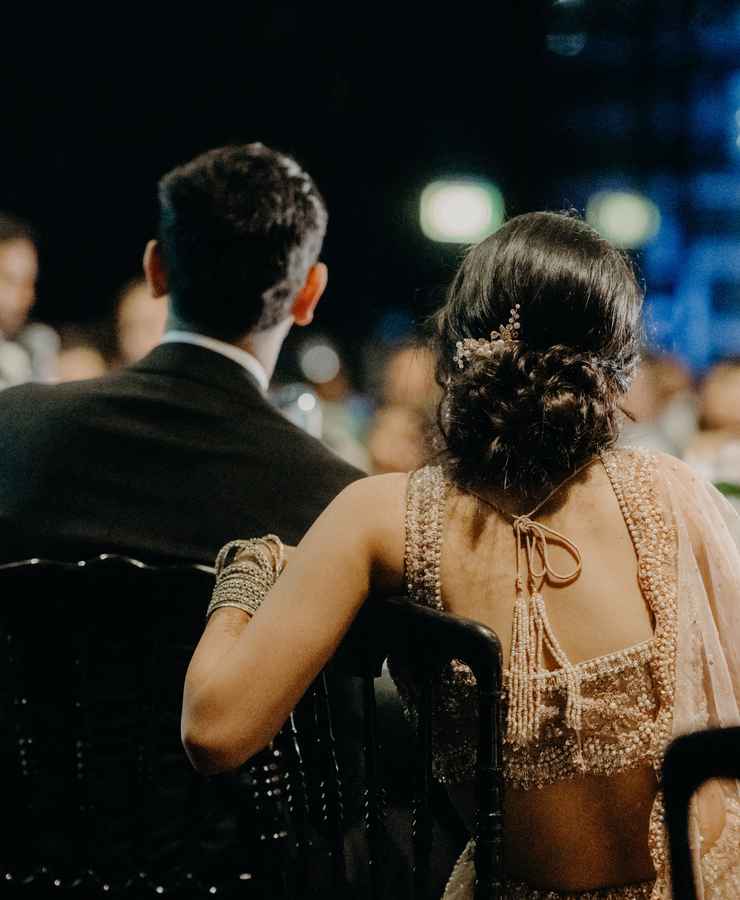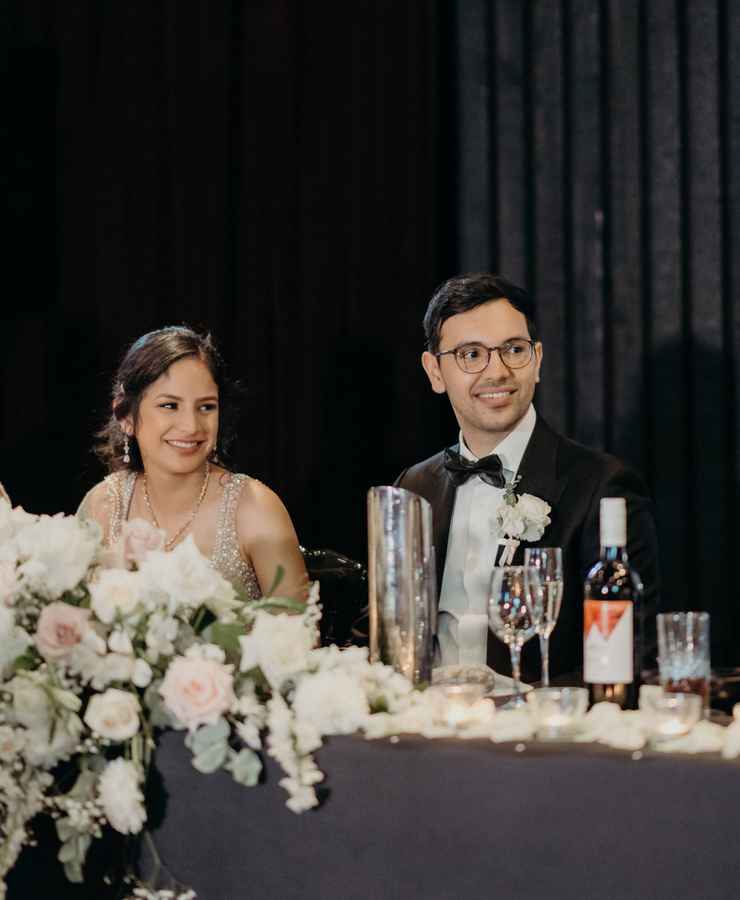 8. Where did you go for your Honeymoon? Why?

Instead of a honeymoon, my husband and I packed our lives and moved to London a few days after our wedding. We wanted to explore a new part of the world (especially after being at home for almost 2 years) and wanted a new challenge to start our marriage. We're now having lots of weekend 'mini-moons' to places like Madrid, Norway, Belgium and Switzerland. It's been wonderful to explore the world with my husband, and experience lots of new types of cultures and food (and be able to justify it as a 'mini-moon' every time). I'm documenting my travels on instagram on /wellplannedwanderer.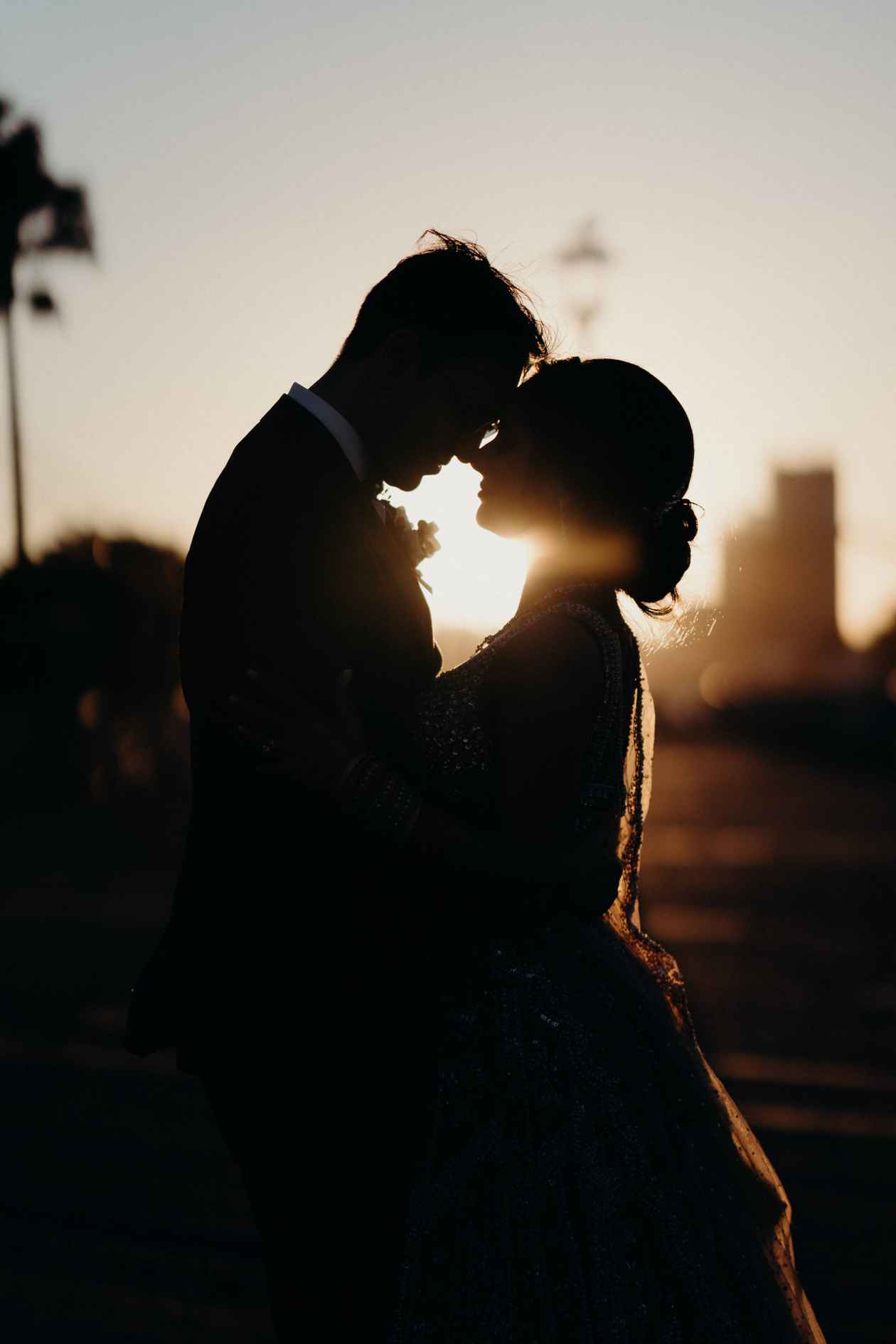 9. Do you have any advice for other brides?

Make sure you look after your mental health - wedding planning can be confusing and stressful but at the end of the day a good marriage matters a lot more than a good wedding. This is true for all brides but especially if you're planning a wedding in a challenging time (whether you're facing a personal challenge or a more macro event like Covid), make sure you share your emotions, accept that it's challenge and don't try to plan everything yourself.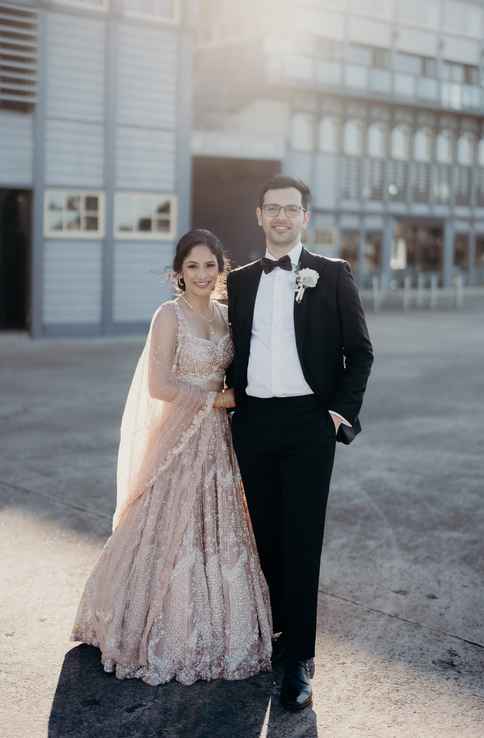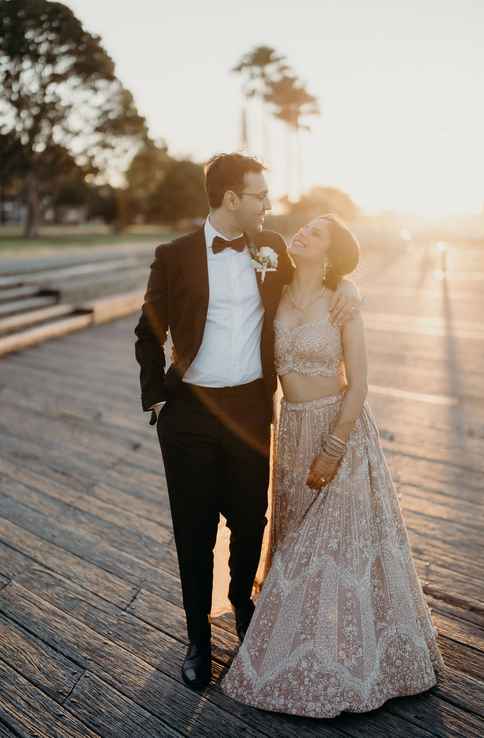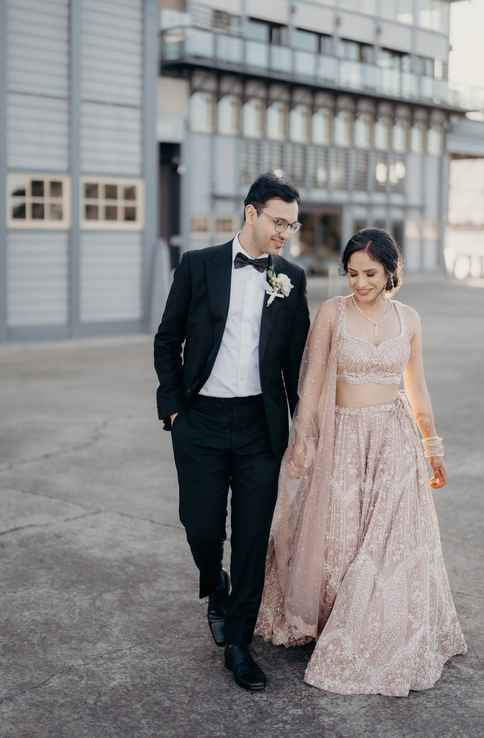 10. Is there anything else you'd like to add? 

I've started a Wedding instagram to share tips and advice for other brides. When I started wedding planning I felt a little bit lost - it's a whole new world of flowers, decorators, photography and stationery that I'd never experienced before. I learnt so much in the process and would love if other brides can benefit from my experiences (find me on instagram on /theshaadiplaybook)