The slow sound of horses hooves struck Elissa as odd as she awaited the arrival of a BMW to escort her to the wedding. A feeling of curiosity and excitement sat in her stomach as she wondered what was to come. The complete surprise of a horse and carriage led by two dapper men in top hats and tails made it "one of the best parts of the day," Elissa recalls.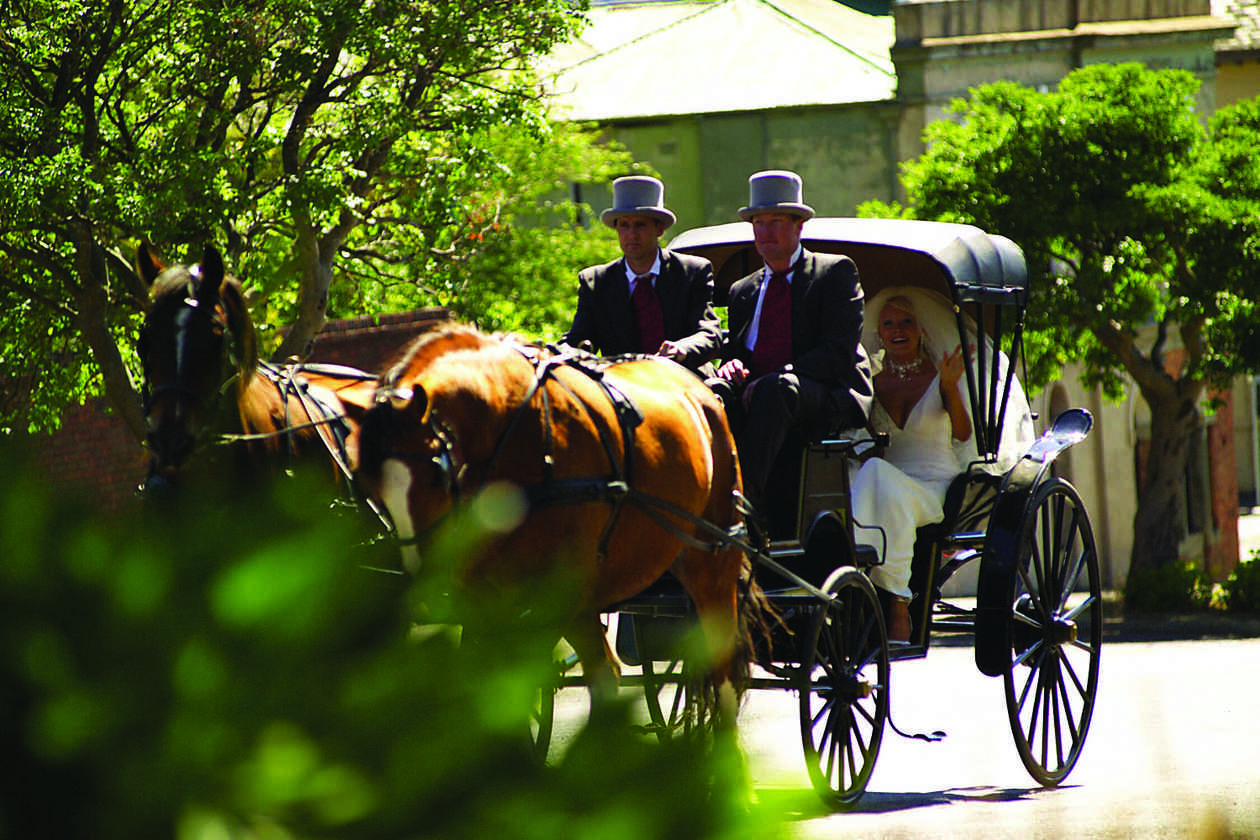 It's a memory the bride and groom will always remember, along with the fact the priest at St Peter's Catholic Church allowed their daughter Lila Grace to play a big part in the moving ceremony.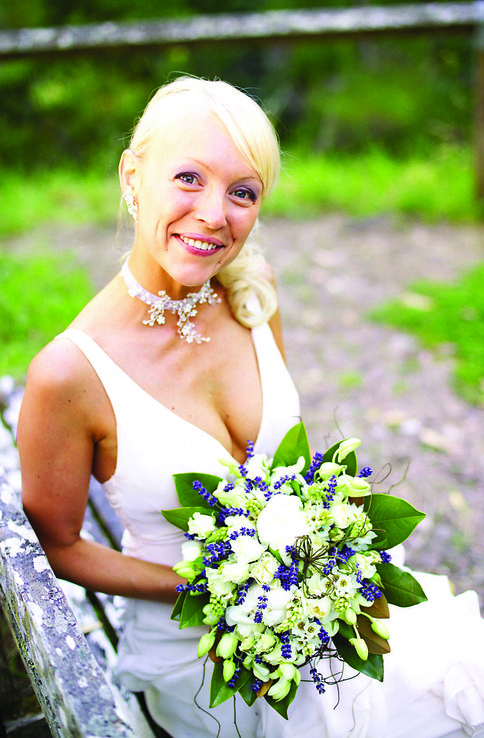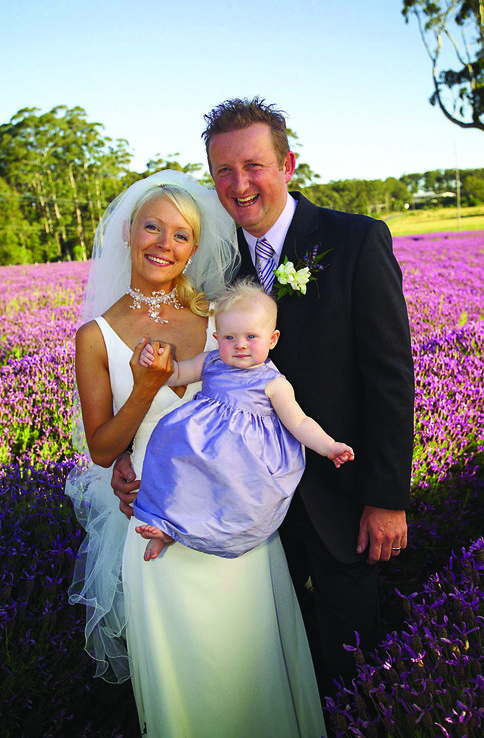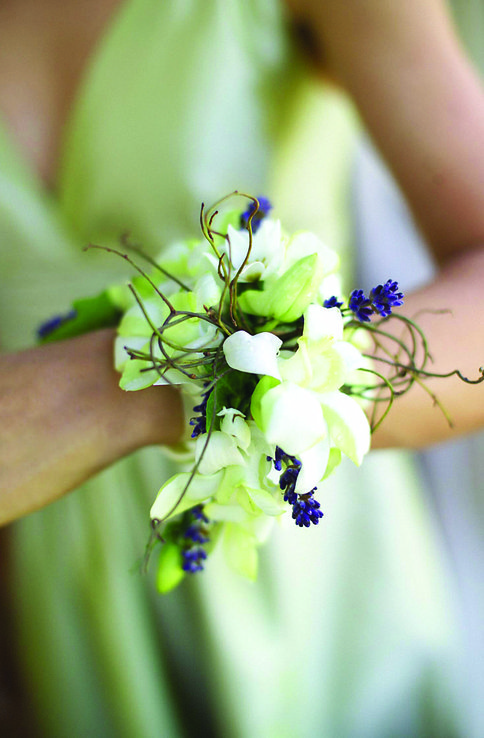 Lila Grace's lavender dress was made by a local dressmaker and was a perfect counterpoint to the pretty pistachio green dresses worn by Elissa's bridesmaids, Dana and Robyn.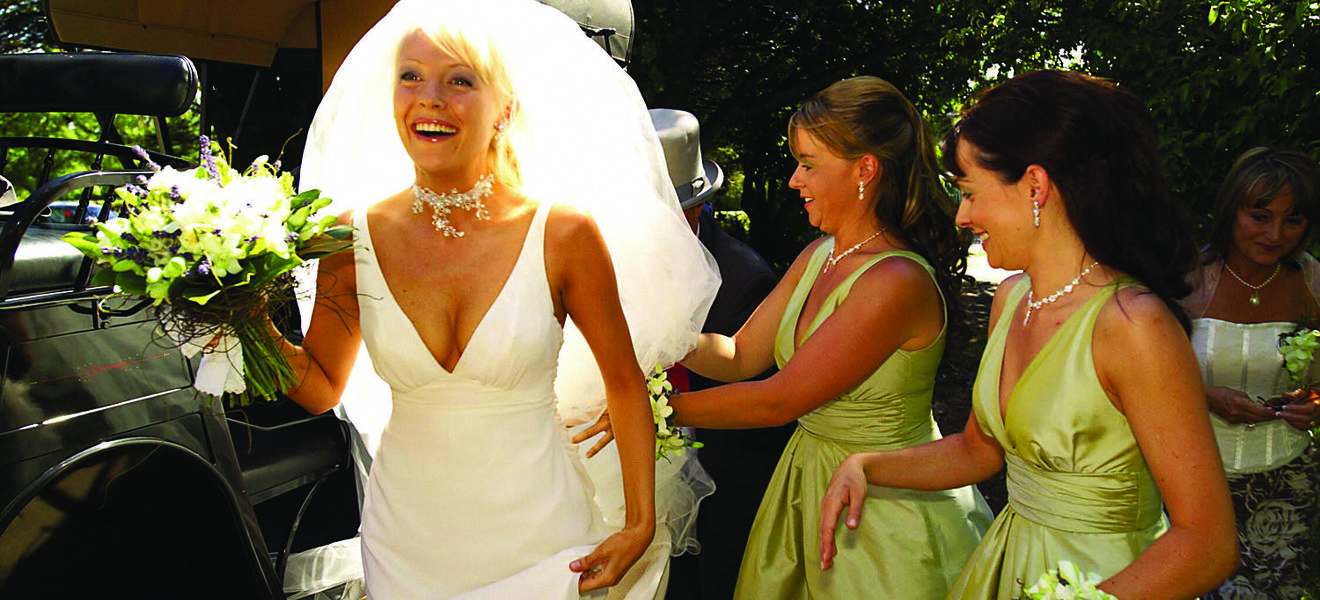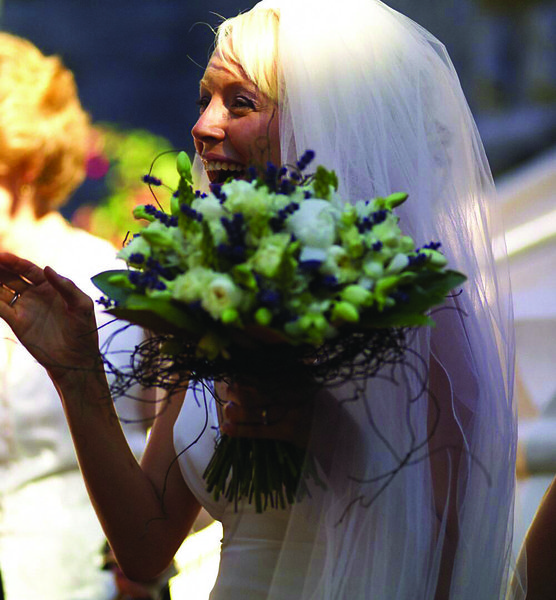 At the seductive surrounds of Sault's sandstone villa nestled between its own glittering lake and rolling fields of lavender - currently in bloom - the reception was a feast of the senses.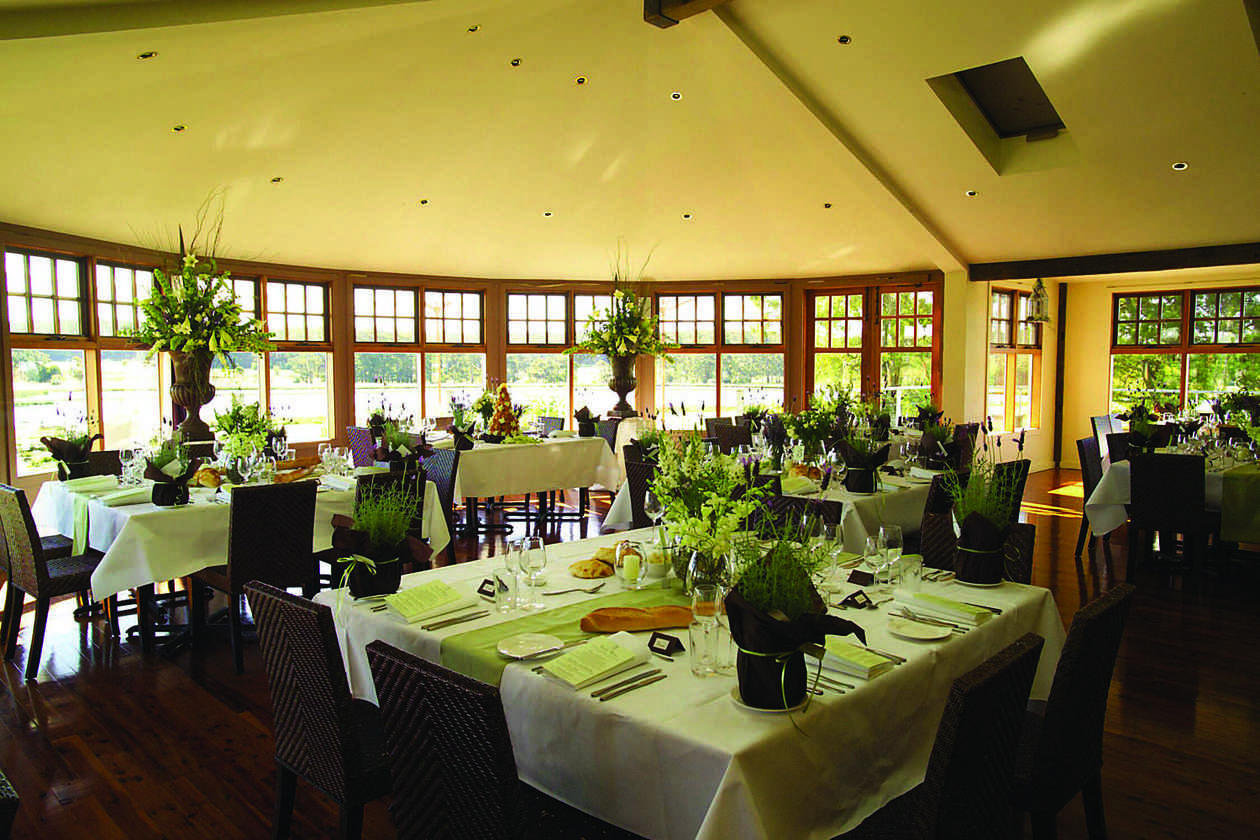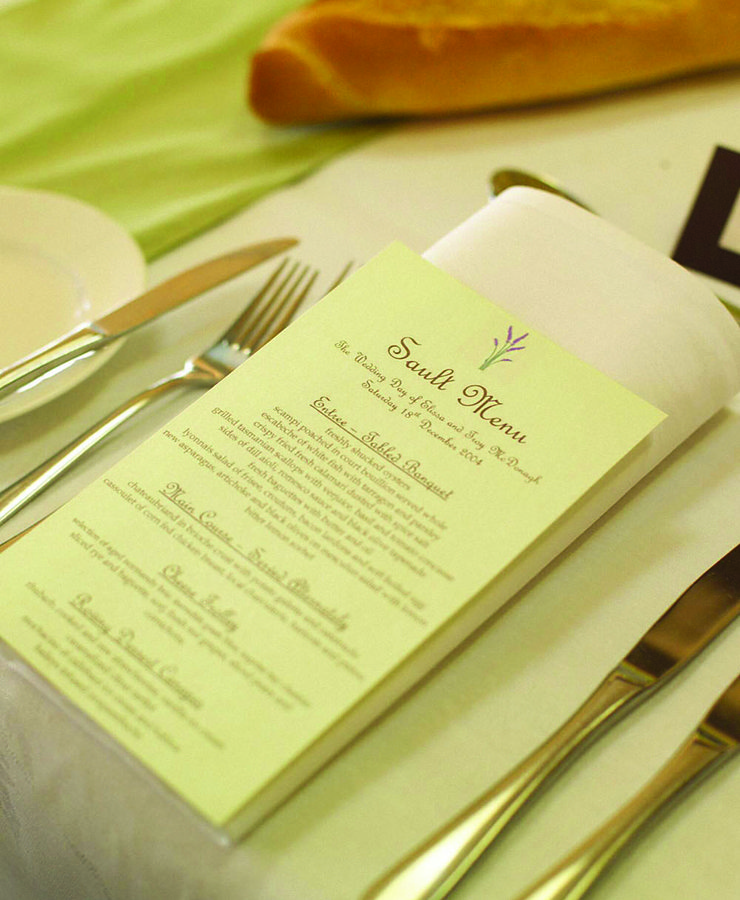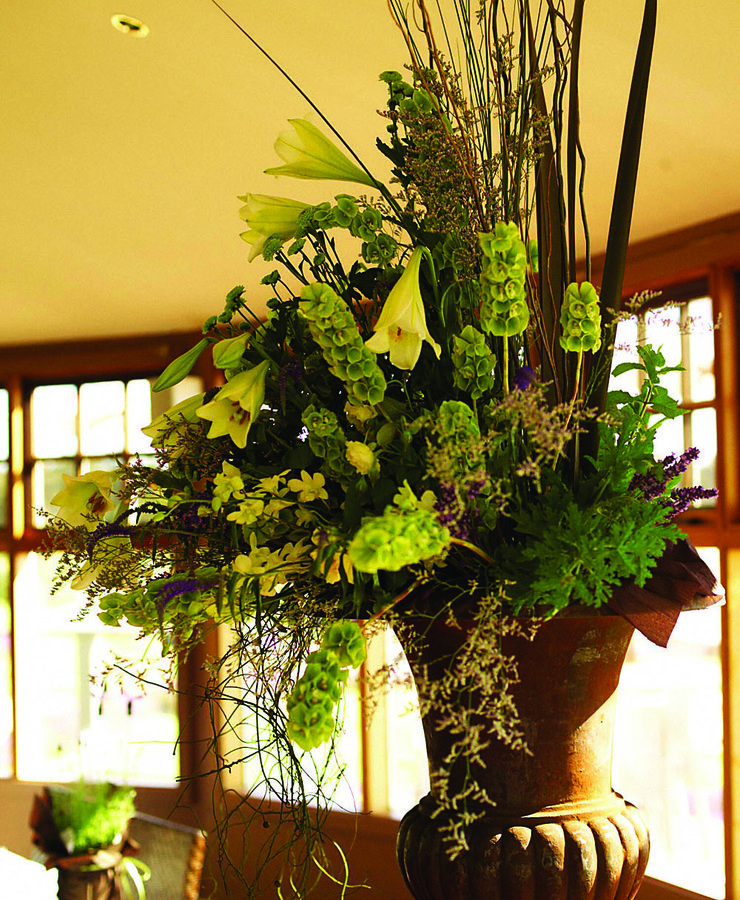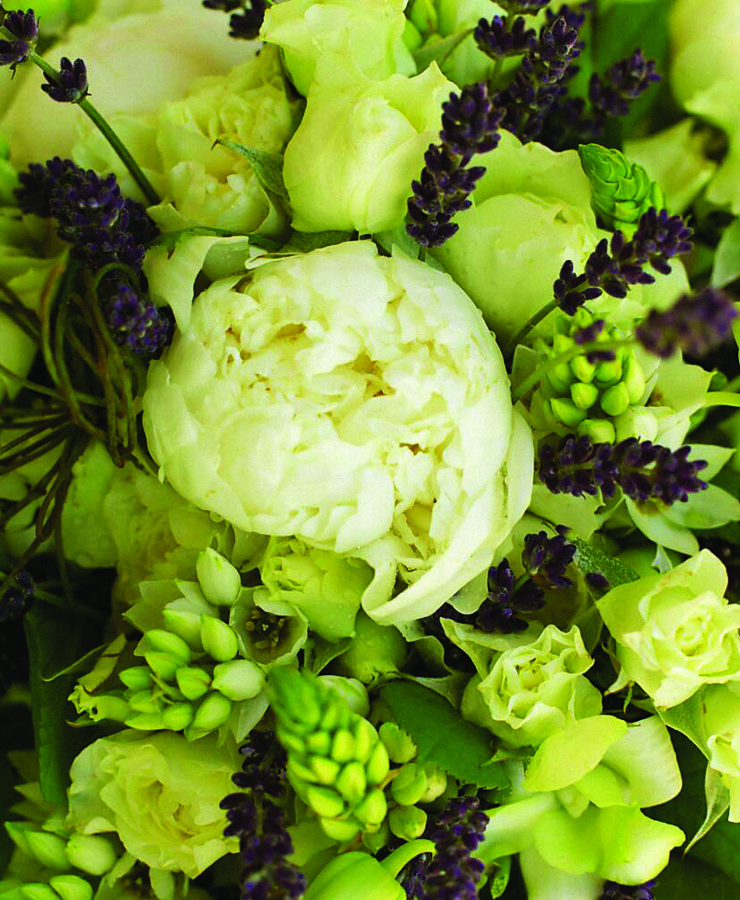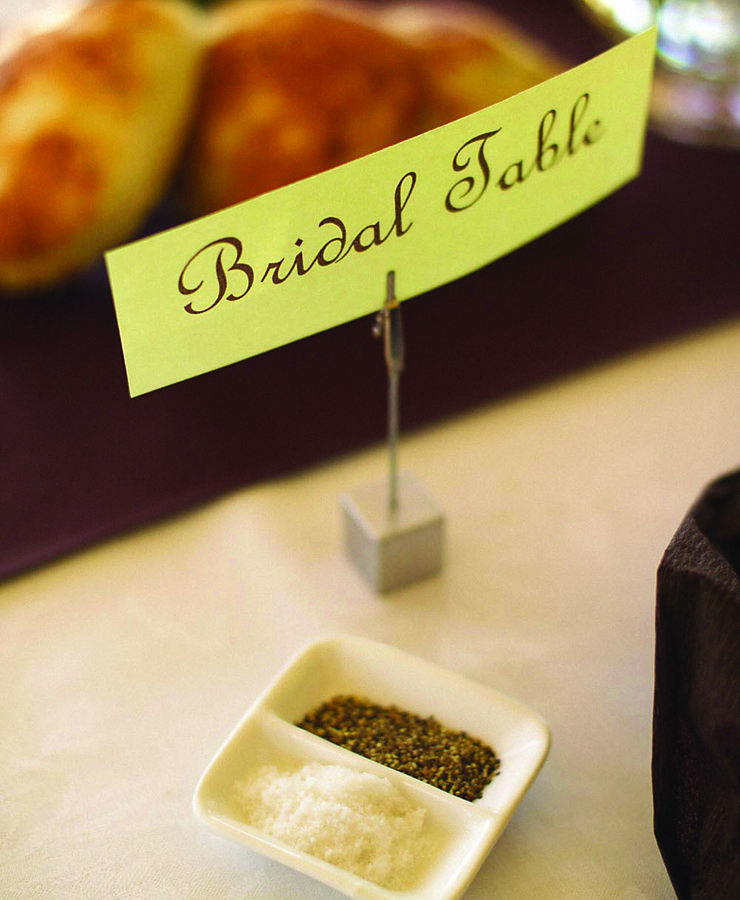 Looking out from the light-filled conservatory onto the water and the sea of purple lavender Elissa and Troy raised a toast to their future. Judging by the magical setting and multitude of family and friends, it certainly looked bright. "We chose to use lavender and summer green as our colours in the hope of bringing some of the beauty of the property into the room," Elissa says. "To personalise it a little more we gave pots of lavender to our guests as bonbonnierre so that they could take a little of Sault home with them," Elissa says smiling. 
For more inspirational wedding stories visit Real Weddings, the most trusted online for best wedding venues in Victoria!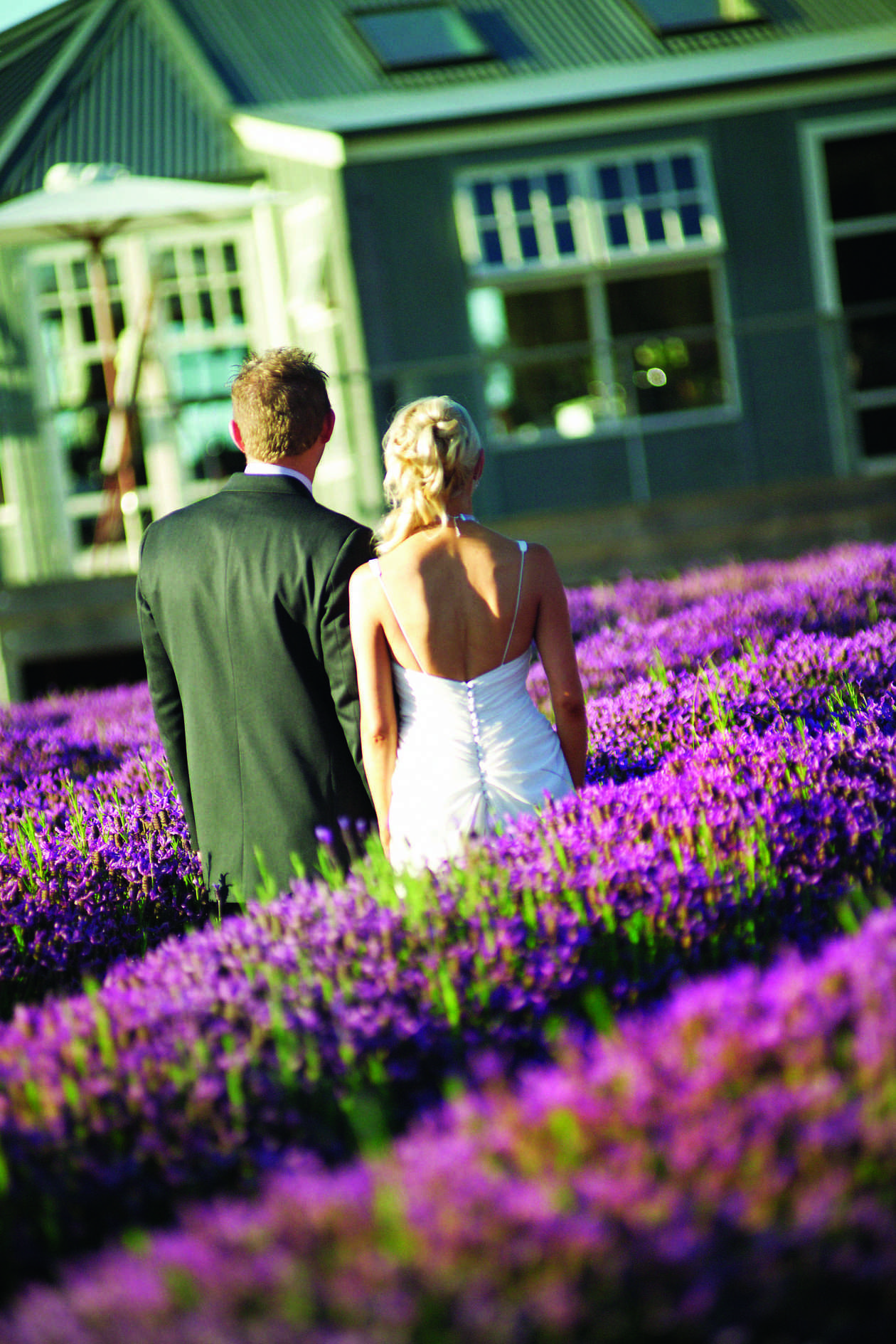 Photographer: Pitch Black Productions | Ceremony: St Peters Church, Daylesford  | Reception, Decorations & Cake: Sault Restaurant | Gown and Accessories: Brides of Armadale | Shoes: Myer | Bridesmaid's and Flower girl's outfits: Helen | Flowers and floral decorations: Jennifer Enslow-Williams Stationery: By the bride and groom with product from Paperpoint and Starfish Lane | Hair: Gloat Daylesford | Make-Up: Fabienne Polinelli Music: Roving Entertainers, Nicholas Lyon and DJ Nick Andrew