Her dad drove Emma and her bridesmaids door to door for hair and makeup appointments, while madly hunting down extra umbrellas. But as luck would have it, as Emma stood with her dad at the entrance of the church, wearing a glamorous couture gown, the sun miraculously made a welcome appearance. "I remember stepping into the doorway when the sun hit my gown, making it sparkle magnificently".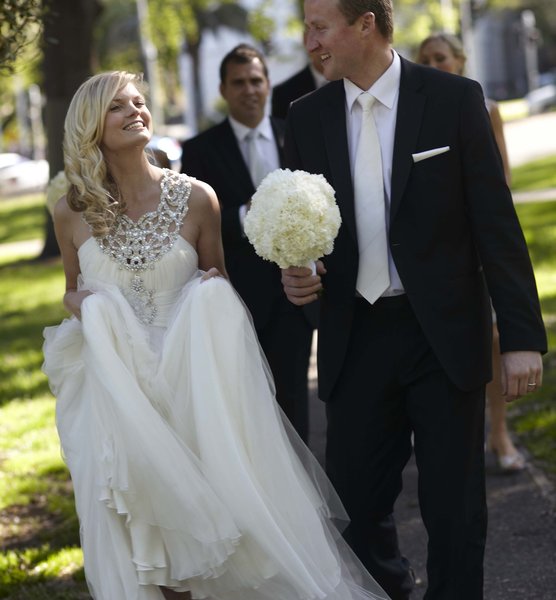 Early on they decided to hold their reception at the striking National Gallery of Victoria.  "We wanted a classically simple and welcoming wedding and didn't get caught up in anything unnecessary," Emma said. Given the contemporary gallery has panoramic glass windows looking onto gardens and water features, Emma and Rowan didn't want to introduce an abundance of colour which would detract from the outlook.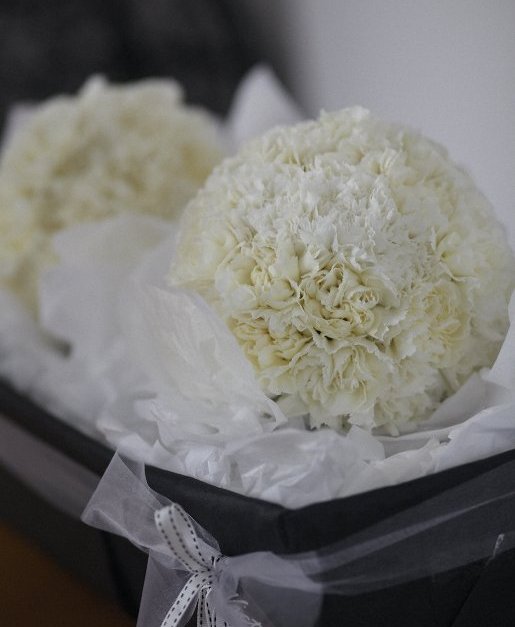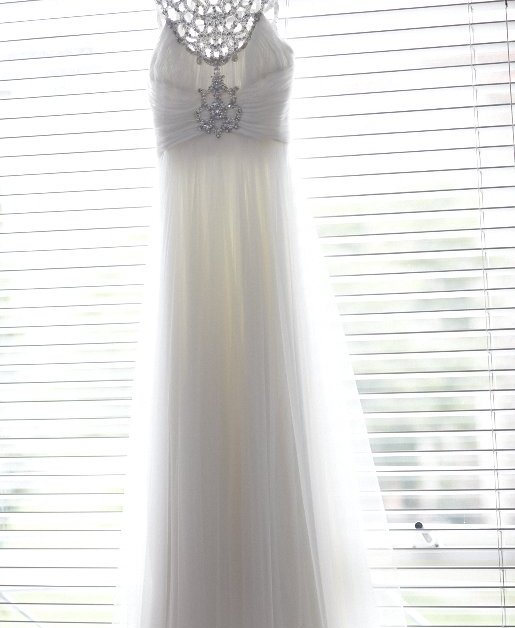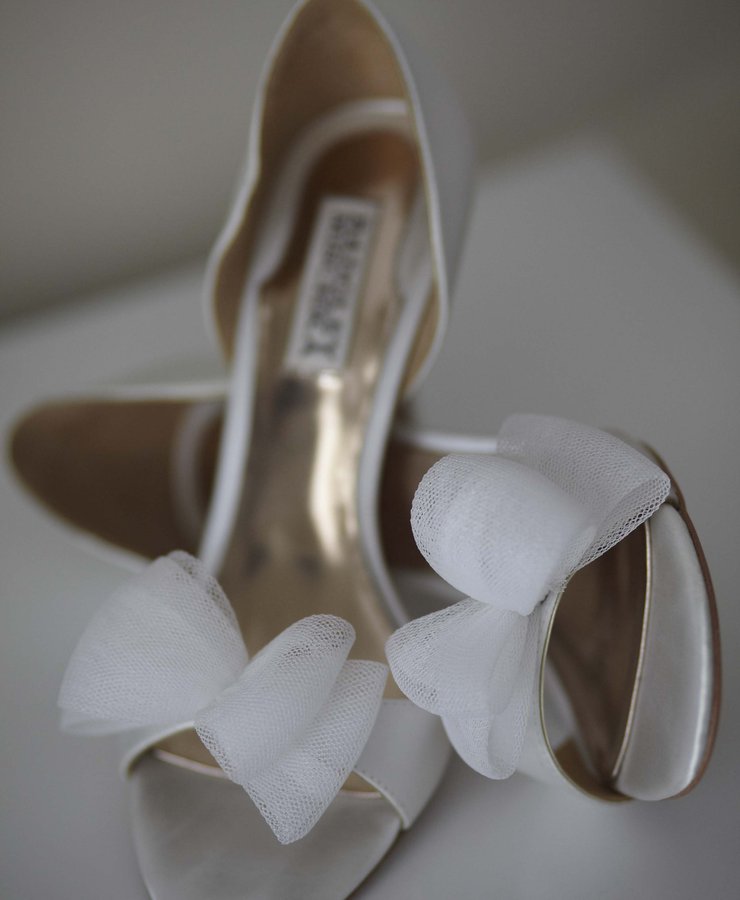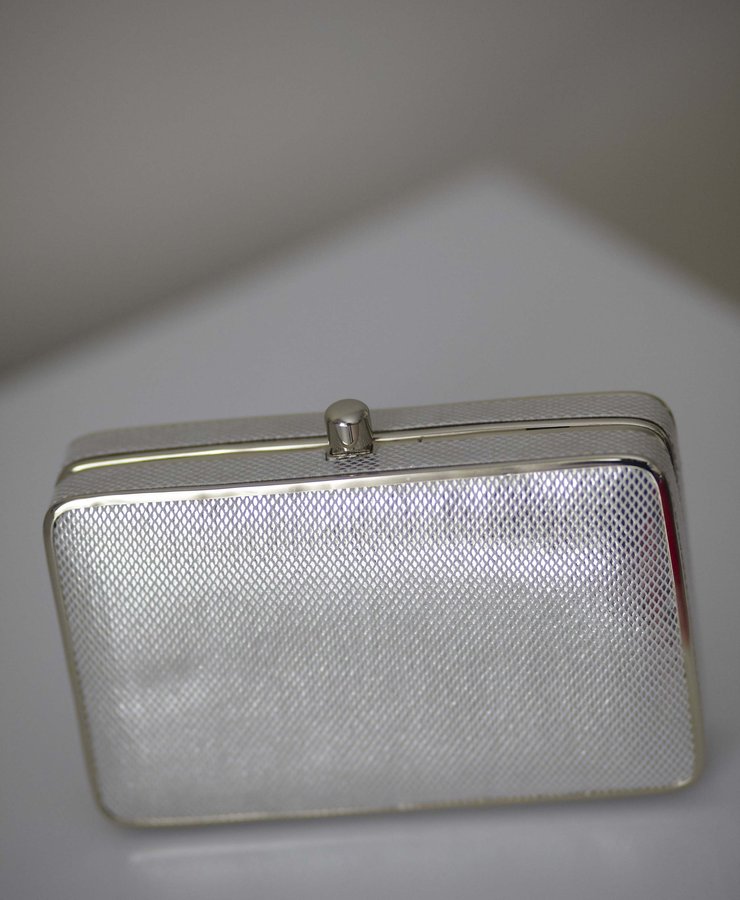 To complement the venue, the couple chose an understated colour scheme of white and silver. Mirrors were used to reflect the soft glowing candlelight, while the bridesmaids shone in silver dresses to match the groomsmen's silver ties. The bridal table was positioned amongst the guest tables, however to set it apart, the couple's florist, Victoria Whitelaw, came up with the clever idea of suspending white carnation buds and tea light candles in glass baubles above the bridal party. "Everything looked exceptional on the day and we couldn't have been happier with the outcome. We had great company, the food and wine were exceptional and there was such a relaxed mood," Emma said.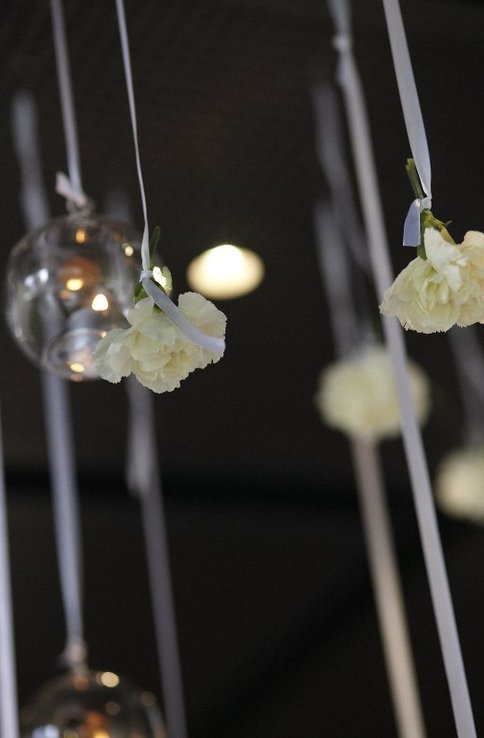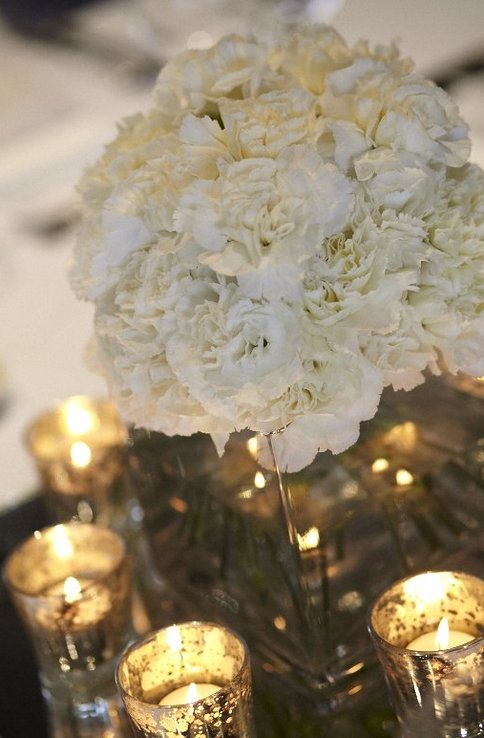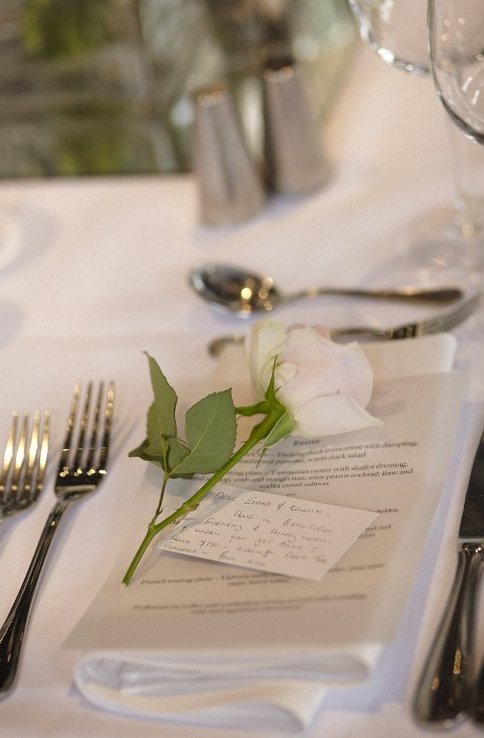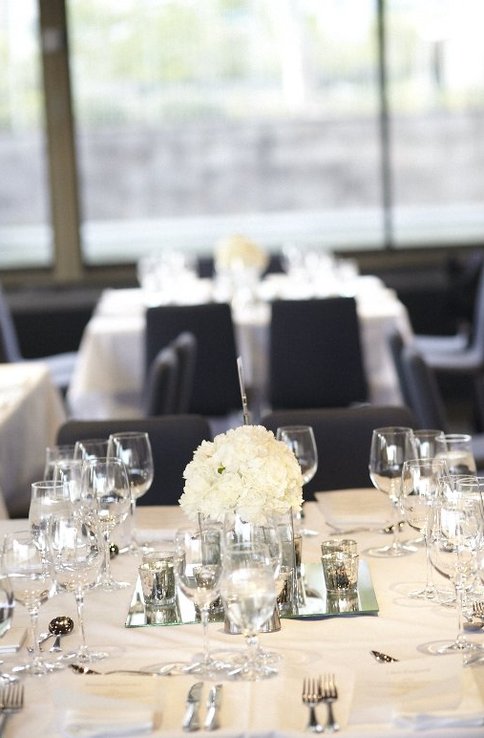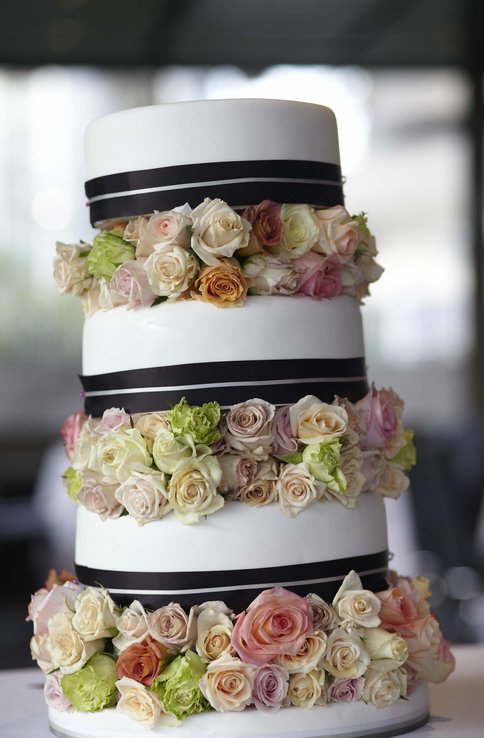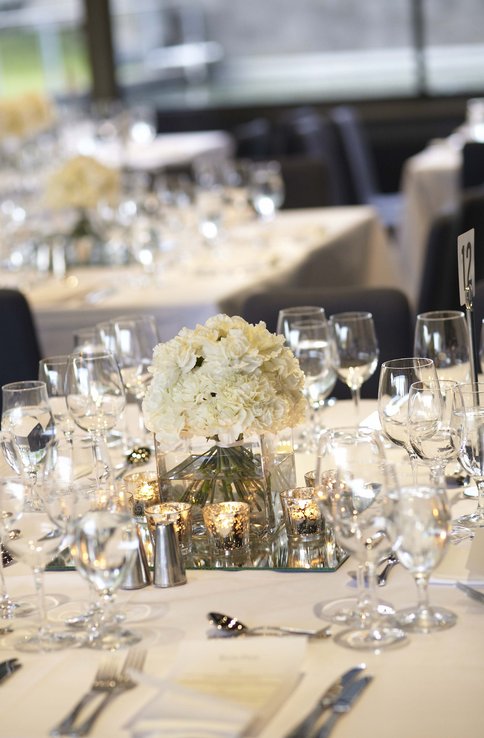 To add a fun element to the reception, Emma and Rowan set up a photo booth, with fun props such as sunglasses and false moustaches. The booth printed two copies of each photograph - one for guests to keep as a memory of the night and one to put in the couple's guest book. "There was always a line up four people deep and it was a huge hit," Emma said.
For more inspirational wedding stories visit Real Weddings, the most trusted online for best wedding venues in Melbourne!