It's hard to believe this was previously, overgrown, weed infested marshland. We're walking through rehabilitated rainforest, which is the backyard of the Byron at Byron Resort, before returning to a sun lounge by the stunning infinity edge pool fringed by tall paperbark trees.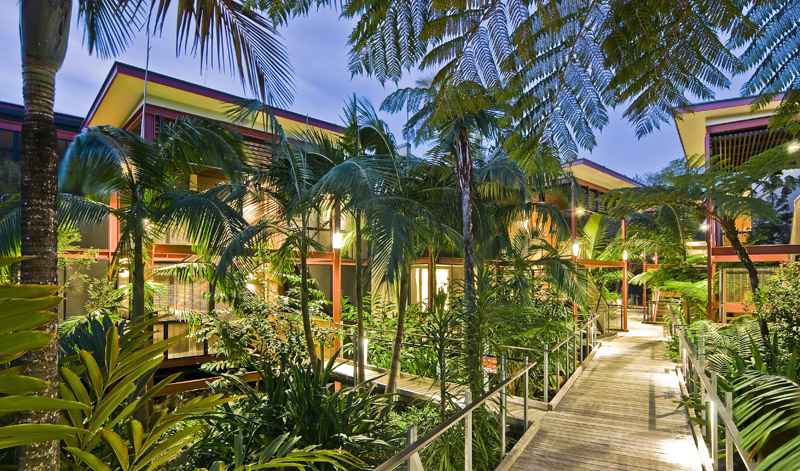 I was prepared not to like this place, having heard the tales of greedy developers cashing in on the eco fragile Byron Bay, but after hanging out here for the week, my view has changed. 
To get development of any sort past the Green council up here is an achievement in itself, but to go beyond that and actually improve on the 45 acre site gives this place the nod in terms of its eco friendliness.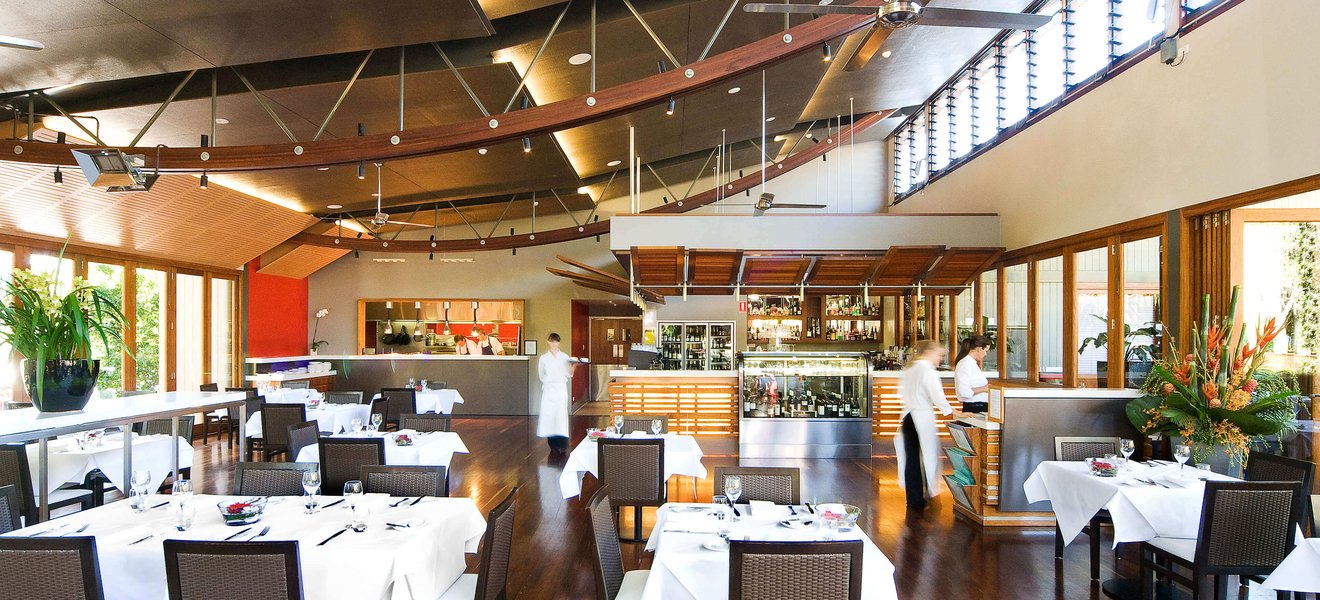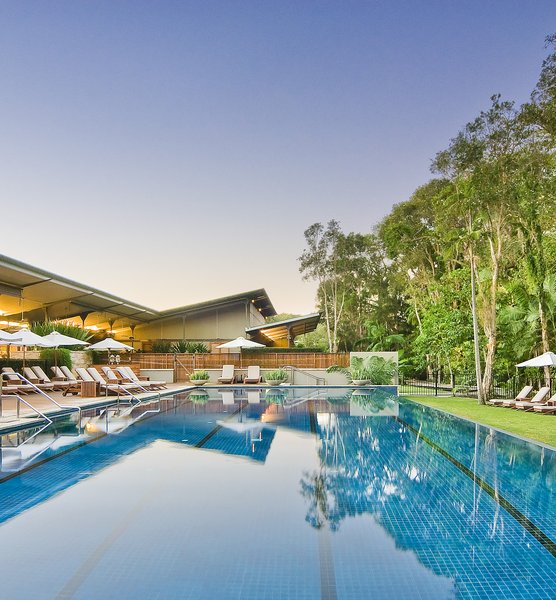 The entire 92-room resort, with its stylish main hub featuring bi-fold doors opening onto six metre wide verandahs overlooking the rainforest canopy, was designed by Brisbane architect Ed Haysom to blend in with its surrounds. The five-star resort, owned by Aussie billionaire Gerry Harvey, actually sits off the ground to minimize the impact on the land.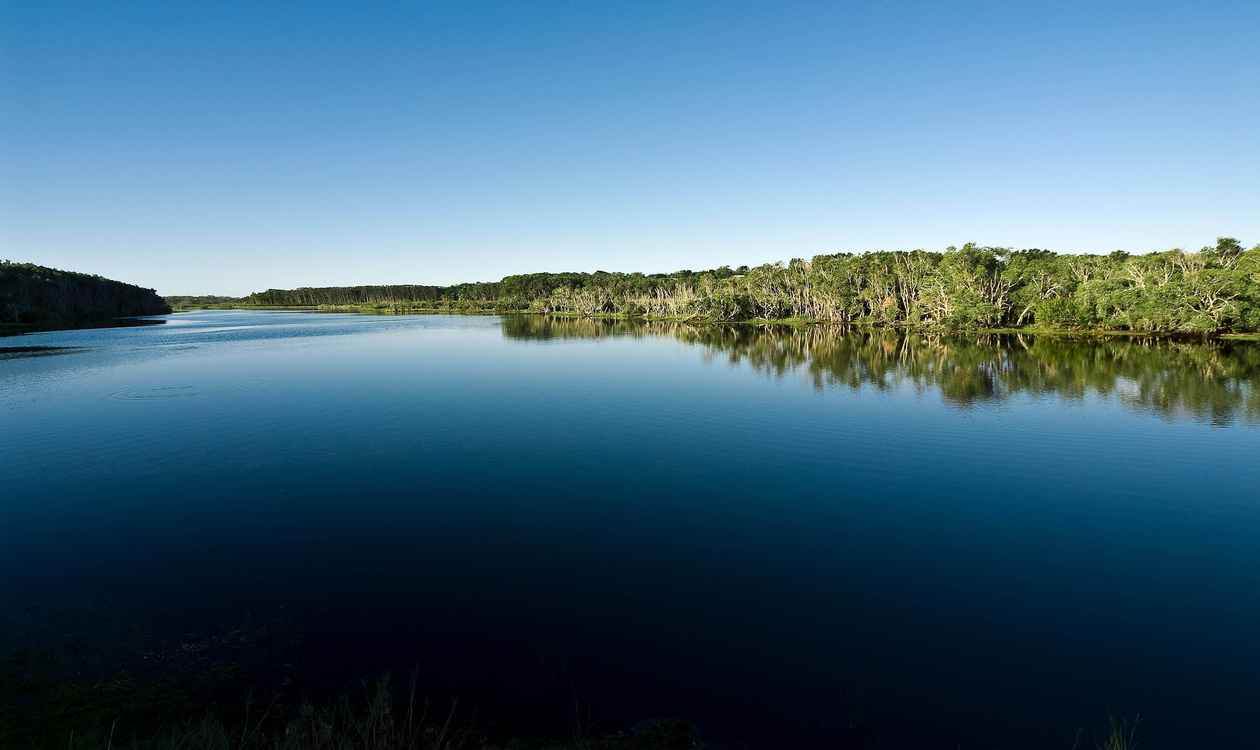 Tranquil water, lush gardens and rich timbers feature throughout the low rise resort.
The apartment style rooms meanwhile are a tribute to modern Australian architecture and include every luxury imaginable, from a king sized to a free-standing bathtub big enough for two. 
Mesh enclosed verandahs make you feel as if you are part of the rainforest and at night a glorious chorus of frogs can be heard.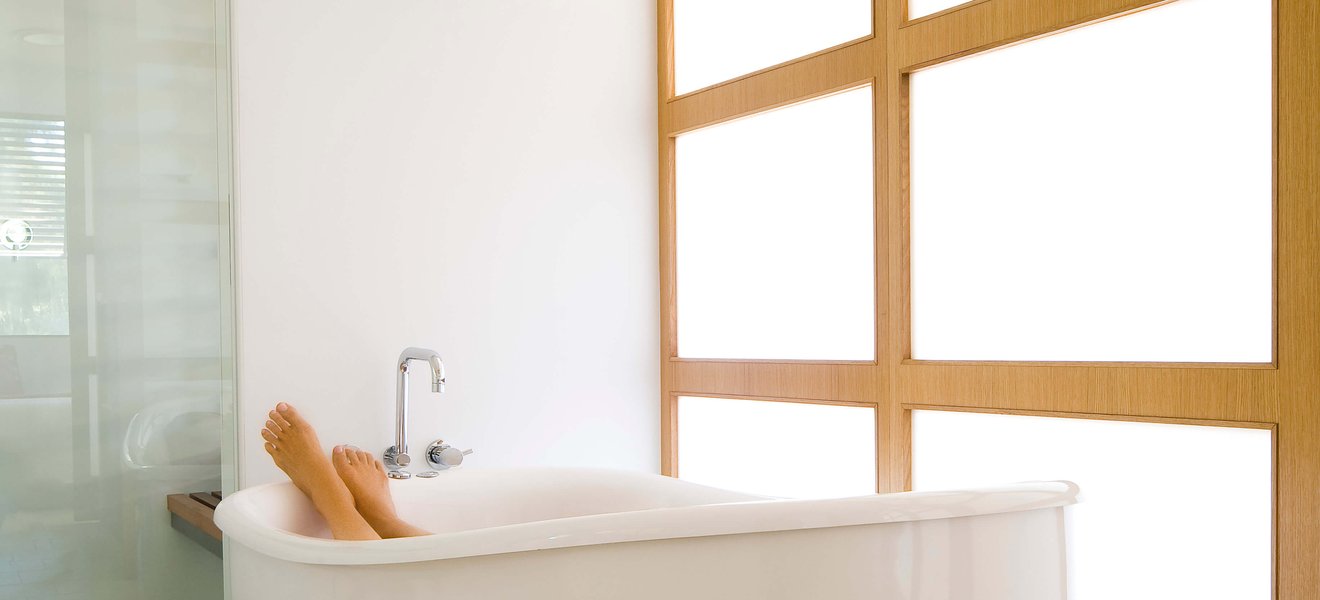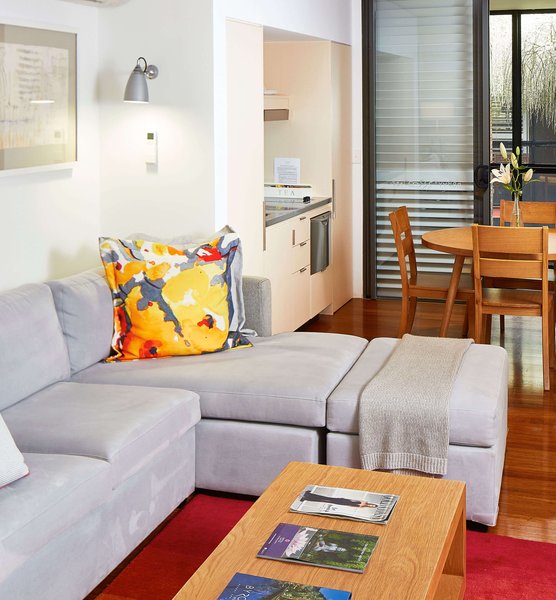 One million dollars has been spent rejuvenating the resort's Bangalow Palm rainforest; feral animals have been trapped and removed, weed species have been eradicated to encourage the regrowth of native plants while Harvey has also spent a further $1 million on boardwalks alone allowing guests to really appreciate the natural surrounds, which backs on to Tallows Beach.
Visit and follow them at The Byron at Byron Bay, you can also check our most complete list of top honeymoon destinations.