Upon our arrival at Paresa, a small tray with three scented soaps was ceremoniously presented for us to choose our favourite. The scented soap we chose would form the basis for the rest of our experience at Paresa.
Without hesitation, I chose Jasmine; the smell immediately evocative enough to put me straight into holiday mode.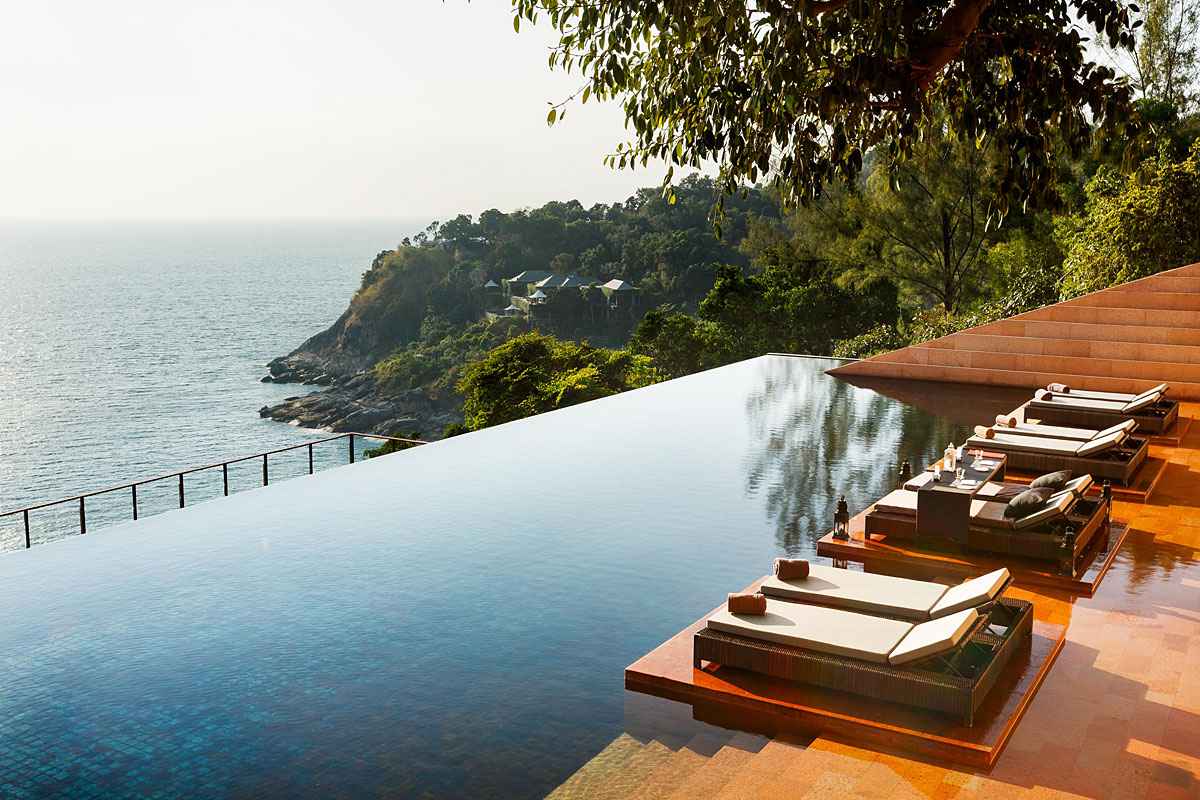 Our 'Angel' then beckoned us to a pair of huge, ornamental wooden double doors beside which lay a large gong. 
As a symbol of your arrival into this 'Heaven of all Heavens', every guest is asked to strike the gong before stepping through the doors into another world, one untroubled by the usual stresses and burdens of day-to-day life.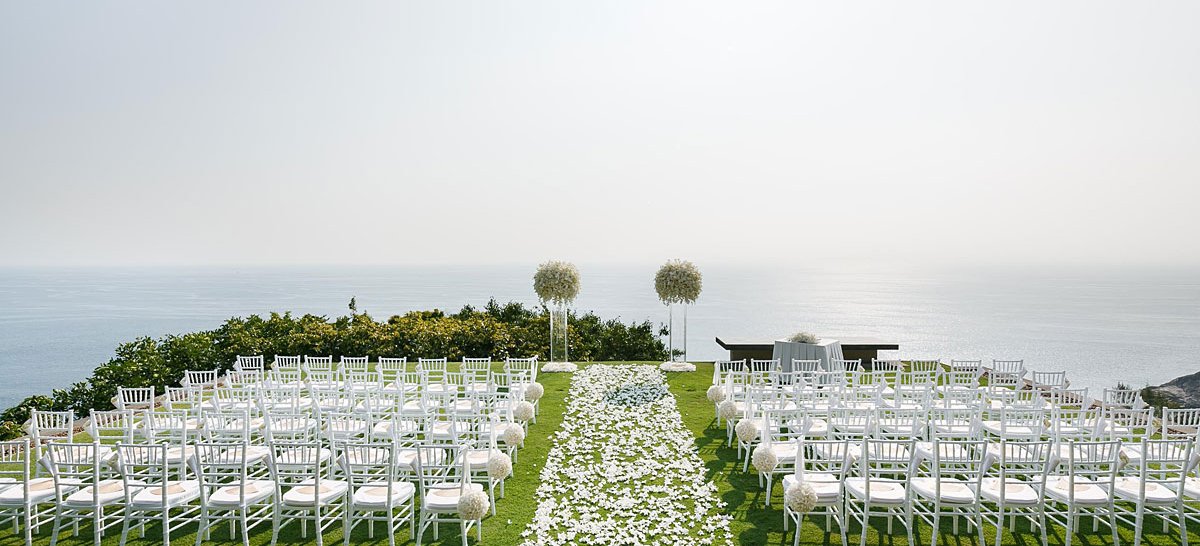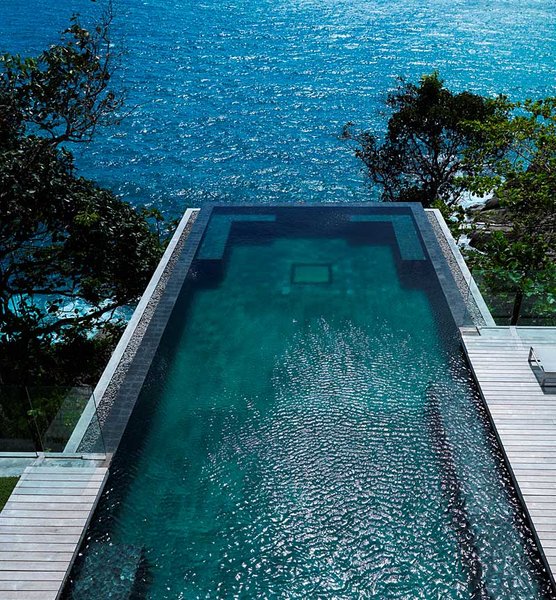 As the doors slowly opened, Paresa was revealed in all its glory. Before us spread a dramatic vista of the Andaman Sea and the expansive lush green of the 'Miracle Lawn'.
We walked through this gateway and found ourselves perched on a platform made of subtle inlaid, golden mosaic tiles reflecting the gentle sunlight, soaking us in a radiant warm glow.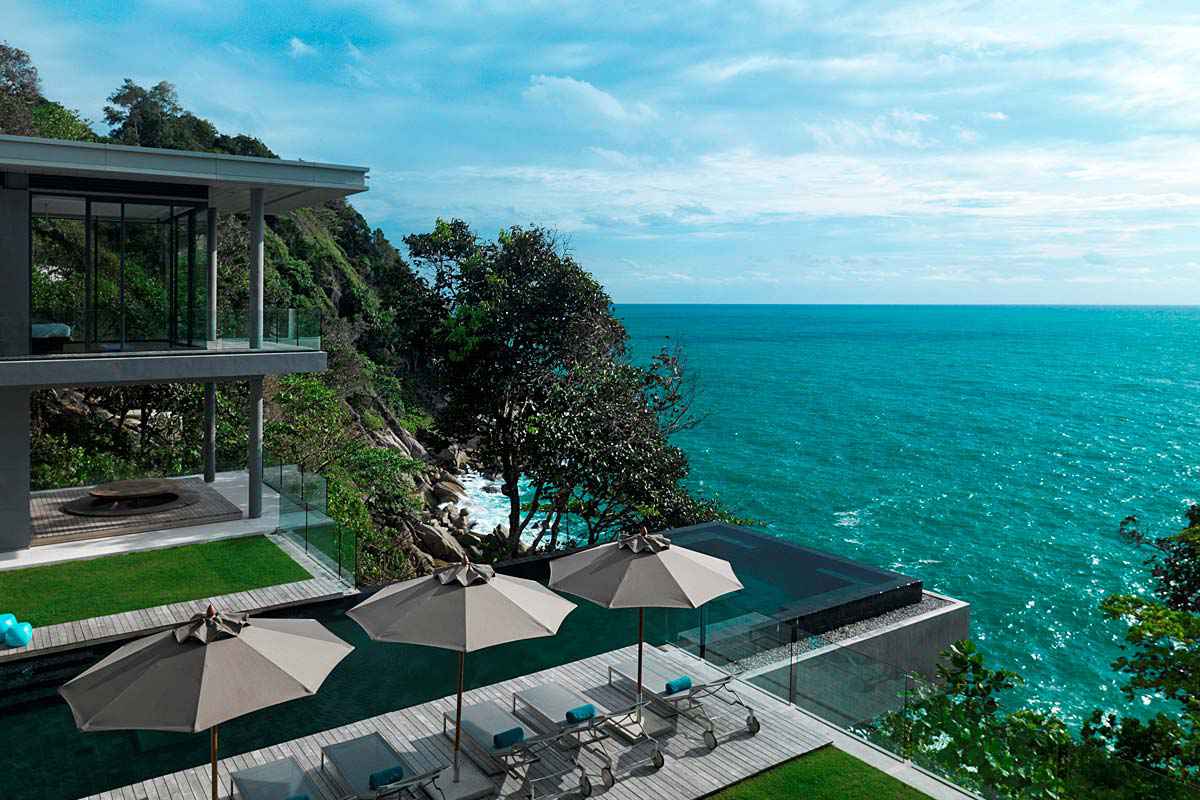 Standing on that podium in the sky it was easy to understand why Paresa has become famous for holding such beautiful wedding ceremonies, the drama and significance of which are individually crafted by Paresa's "Dream Makers Team".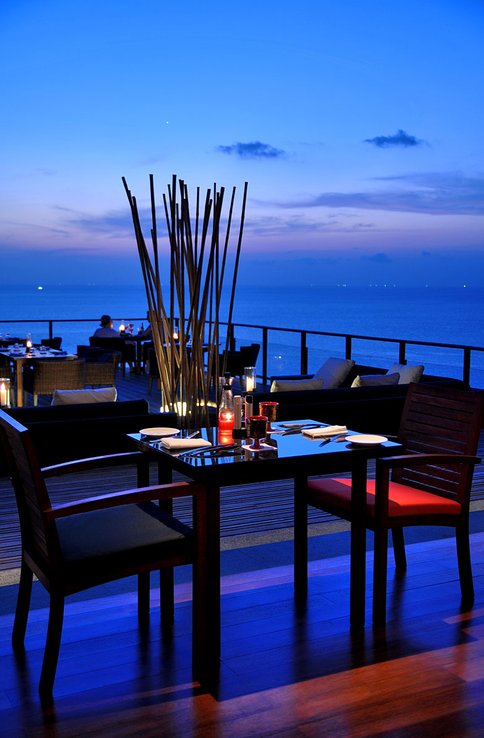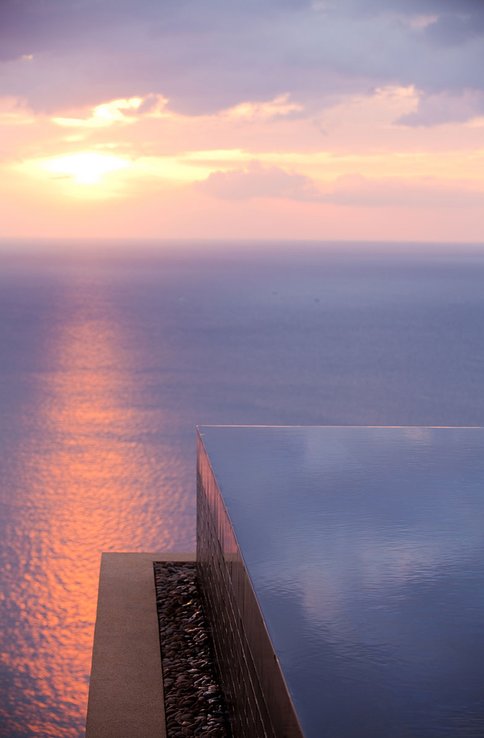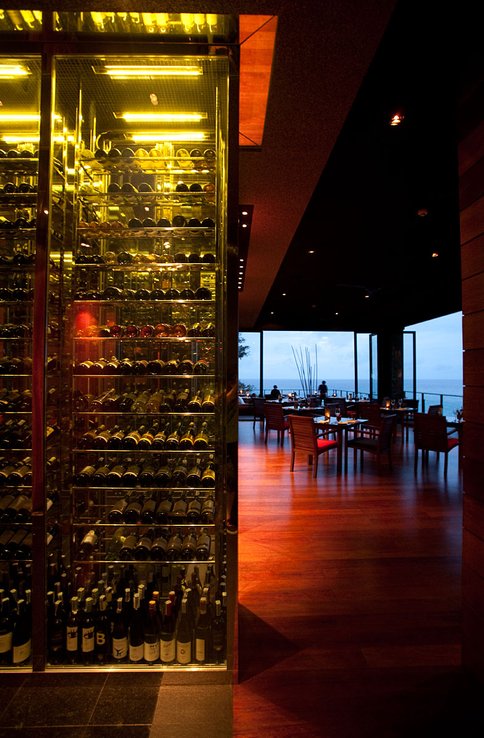 The resort is built upon 30 spectacular acres which cascade dramatically across the cliff face, each villa positioned sensitively to accommodate old growth trees. This is a resort that makes the most of its natural setting.
The architect who designed Paresa was deeply inspired by the work of Frank Lloyd Wright, incorporating low pitched roofs, overhanging eaves, and open floor plans which allows for warm tropical breezes to wash in from the ocean below.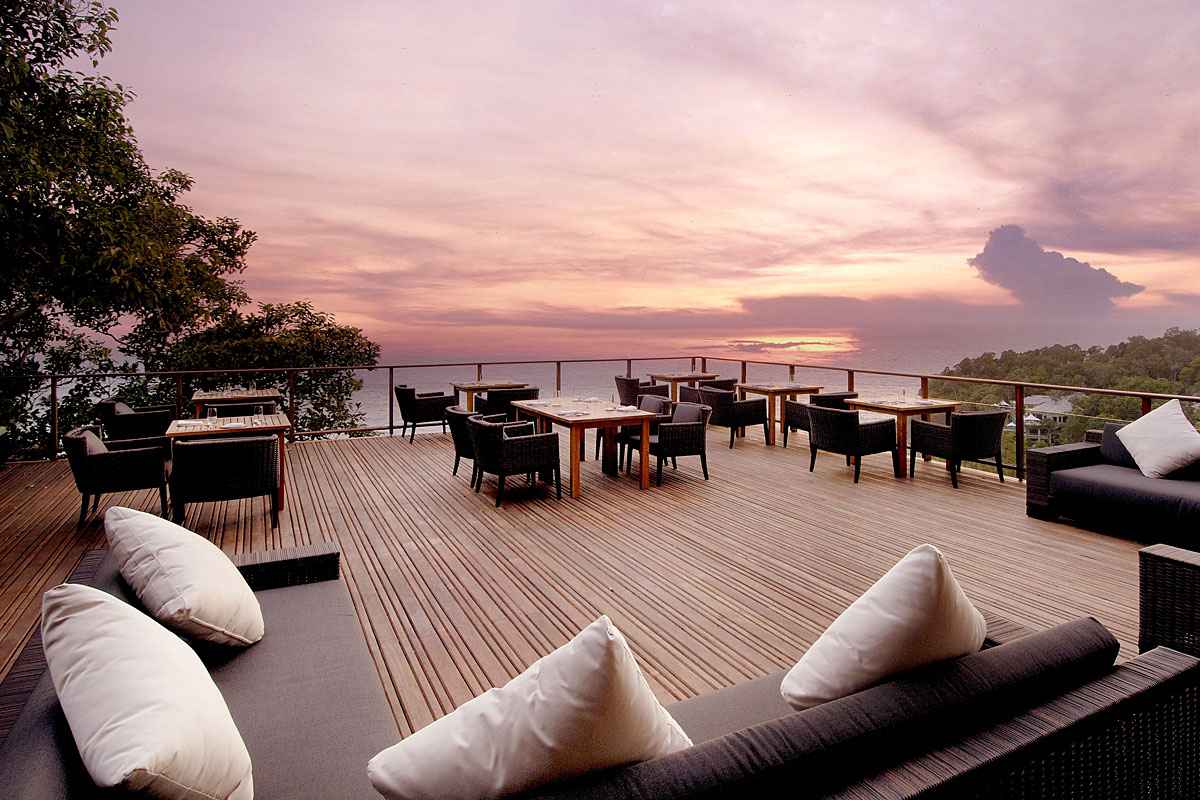 All Villas and Suites have wonderful ocean views and private infinity pools. Subtle Thai decor, warm wood, terrazzo tiles, and a daybed mean that guests never really have to leave the comfort of their "cocoon".
While guests can choose to be active in the state-of-the art gym or relax in the world-class spa we chose to spend most days chilling out by the vast cliff-top infinity pool, where sexy day beds created the illusion that they were floating on the water.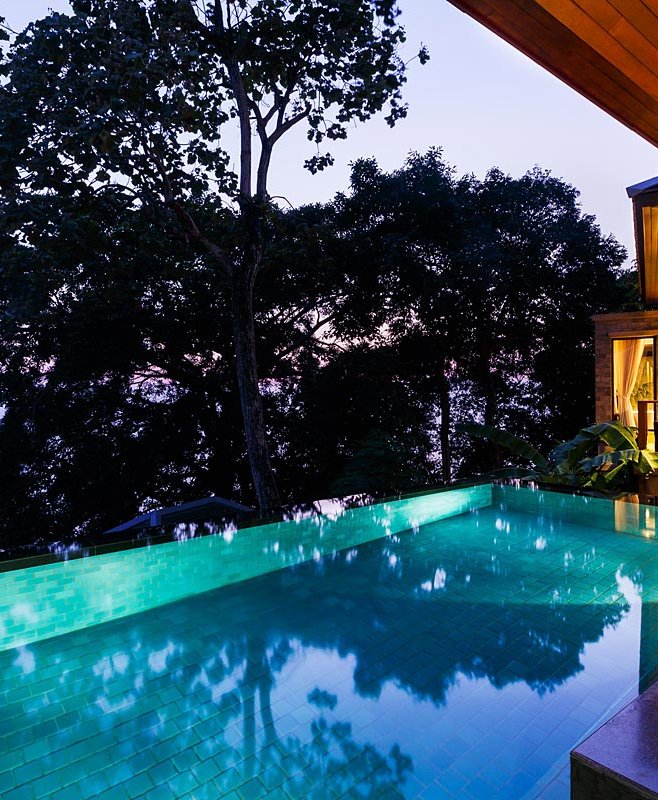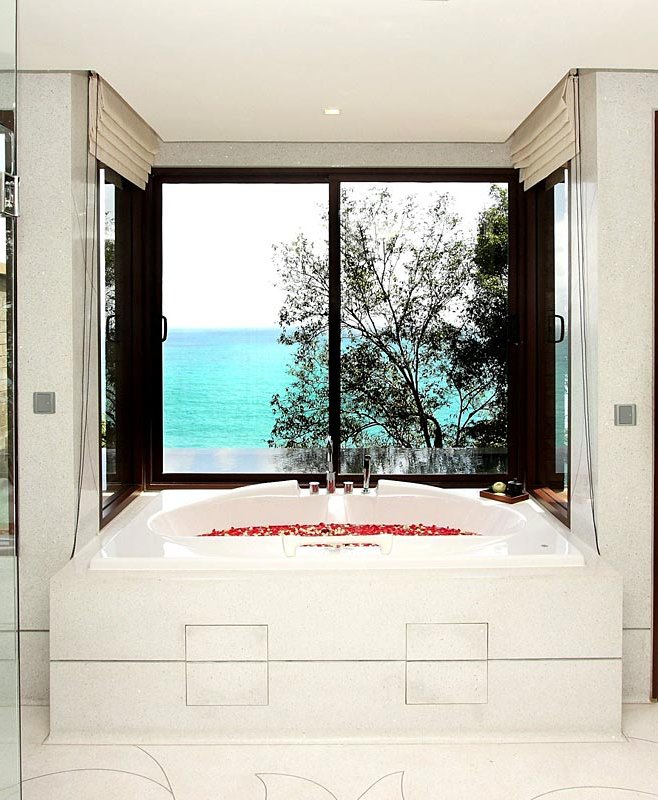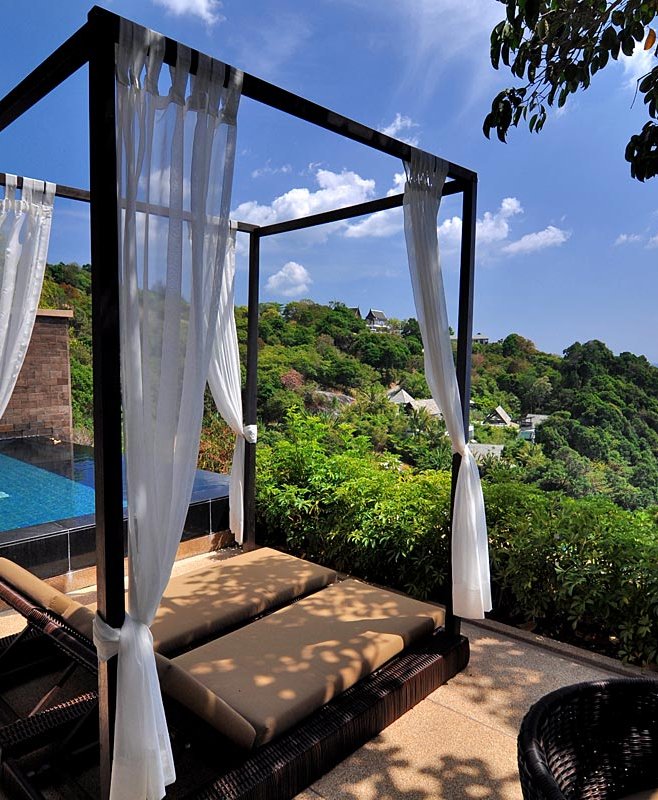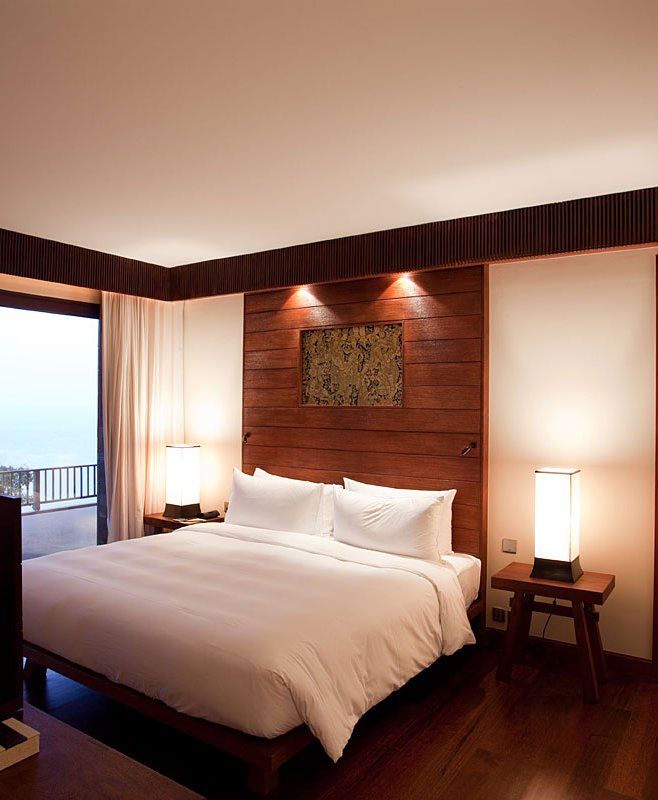 Each evening, the pool area was lit with candlelight and the daybeds transformed into private dining pavilions - the perfect spot for a romantic dinner for two.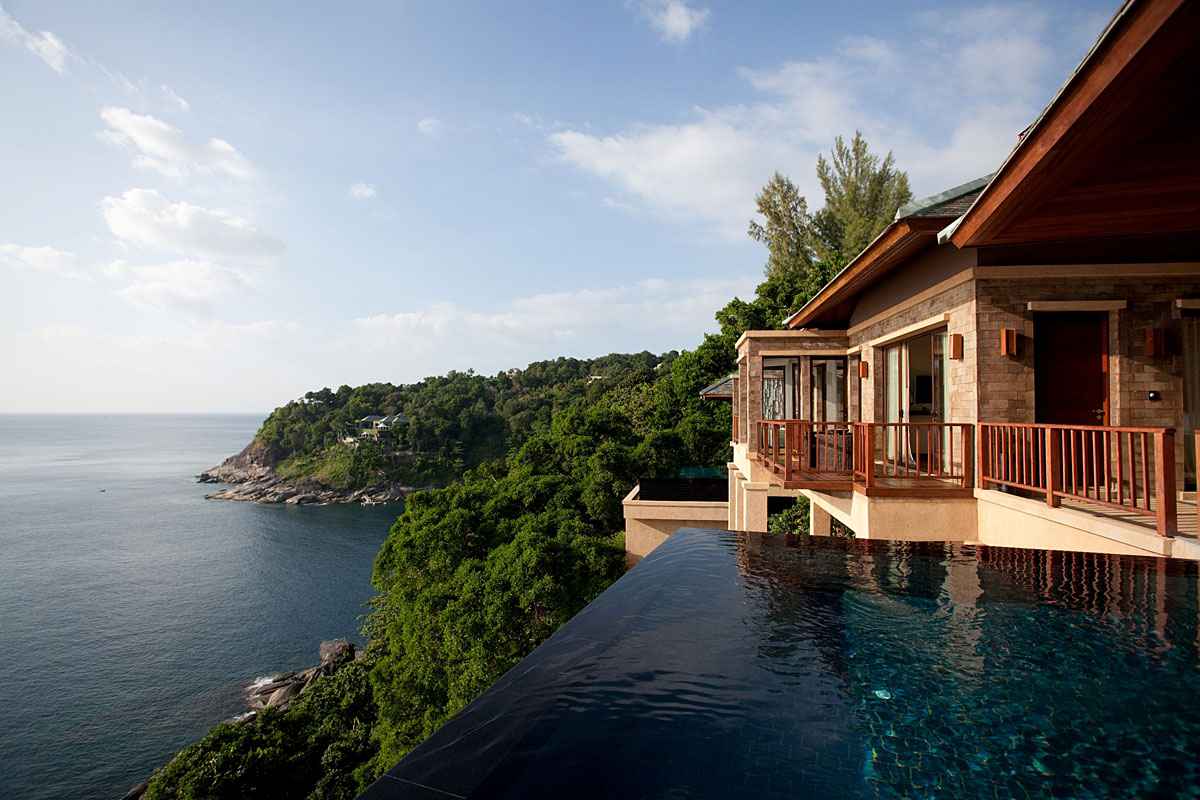 As we basked in the magnificent sunsets with a Mojito in hand we reflected on how Paresa would leave us with indelible memories. It is indeed a little piece of heaven.
 Visit Paresa or check out Real Weddings to find your perfect wedding and honeymoon destination.