Jess Johnson-Pond and Mathew Polaschek met at design school in New Zealand, and even though their wedding was held abroad at their favourite Indonesian holiday destination, they managed to incorporate a lot of artistic DIY into their day.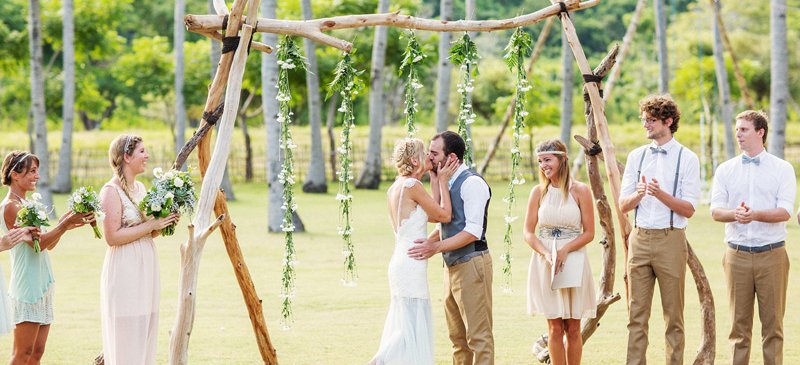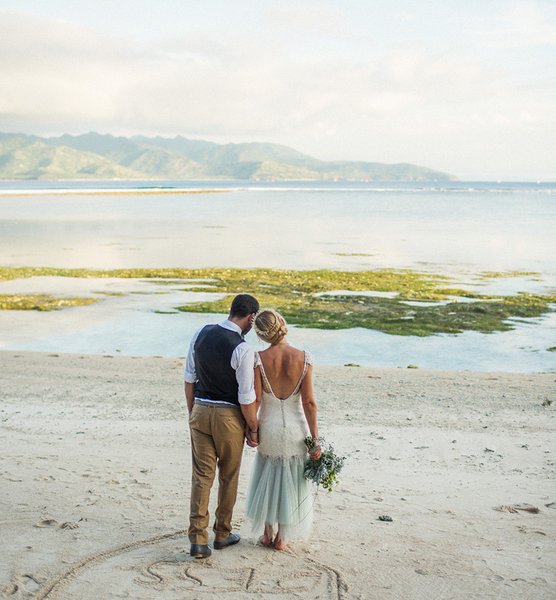 Other key styling tools were locally sourced; friends helped to collect pieces of beach coral for the tables, and resort staff painted a small outrigger boat in the colours of the wedding so that it could be used as an ice bucket for drinks on the lawn. The archway for the ceremony was another popular feature, and one of Jess's favourite aspects of the day. 
"I had sent the resort a picture of what I wanted, and they recreated it perfectly for me out of driftwood from around the island," she said. "I still tear up with happiness every time I think about how perfect it was."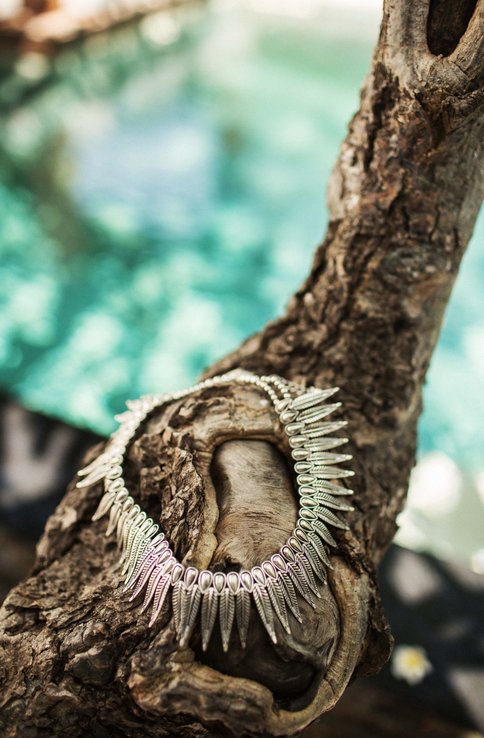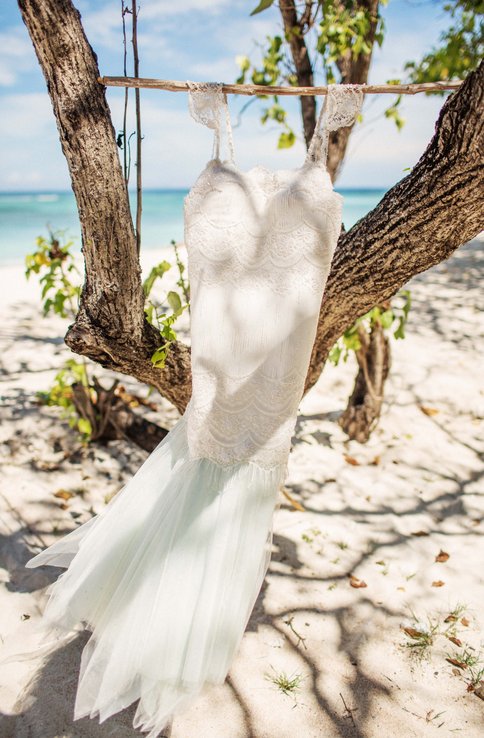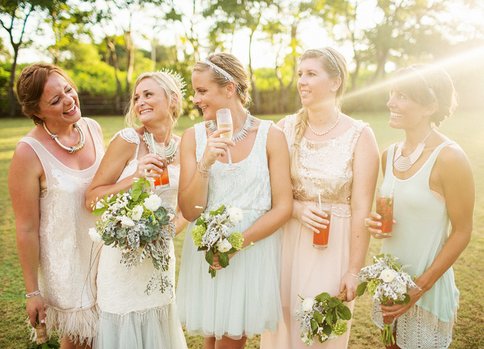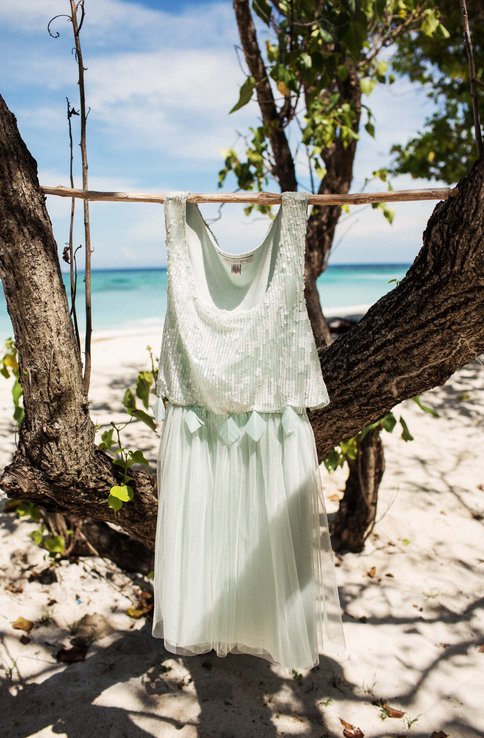 The ceremony was incredibly personal, and Jess accessorised her beaded lace gown with its soft mint tulle skirt with her grandmother's precious 1930s waxed flower bridal crown. The rest of the bridal party's outfits had a subtle 1920s bohemian feel.
"I wanted the bridesmaids' outfits to reflect my love of playing dress ups - they all had either sequins, beading or feathers as well as chain crowns in their loosely braided hair, and the boys all had different accessories. It was very important to us that our wedding party all felt and looked like individuals."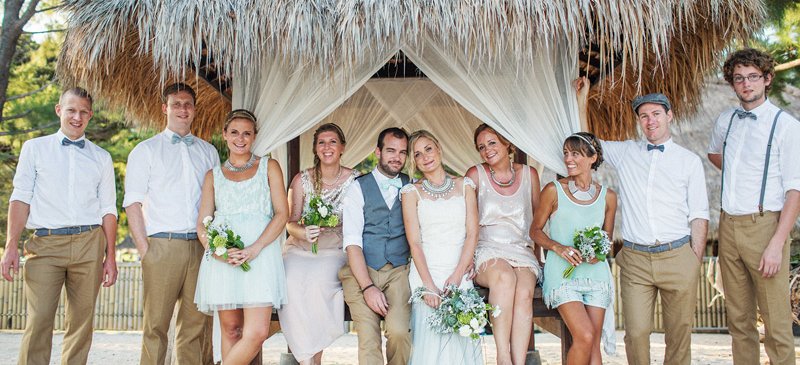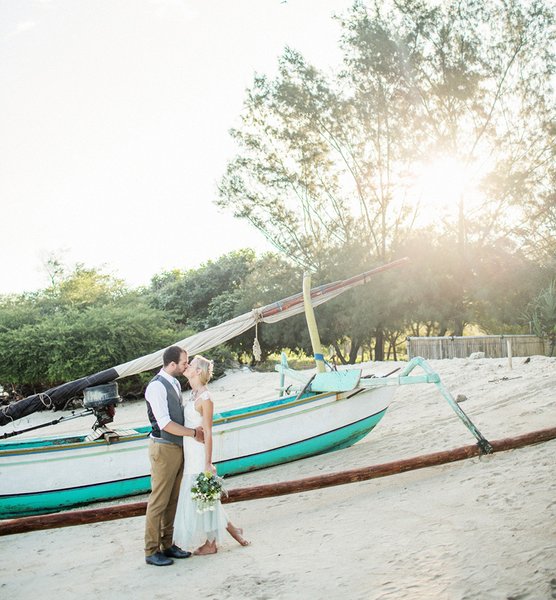 "It was a really special moment for her to be able to officially marry us," Jess said. 
The reception featured the laid back seafood barbeque feast the couple had always wanted, served on local rattan warung plates. Just as everyone was finishing their meal, it began to rain, but it didn't dampen the festive mood.
For more inspirational wedding stories, visit Real Weddings and find your perfect Bali, Indonesia wedding venue.