Vaughan's romantic proposal at Ayer's Rock prompted Jo to email her friends with a photograph stating "I got a rock at the Rock!" Such a fun message certainly set the tone for the couple's personalised vintage chic wedding day.
"After our engagement I spent the next 18 months collecting crystal vases, plates and little bowls from every second-hand shop I could find. Candles, lanterns and jars added the finishing touches to our styling," Jo said.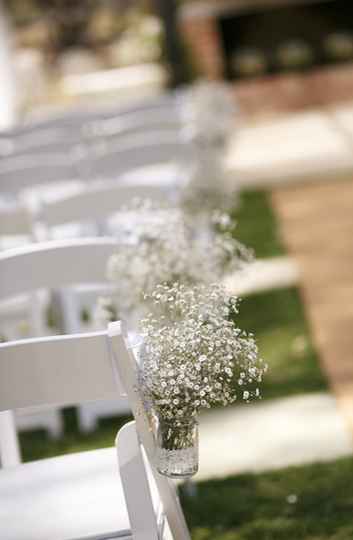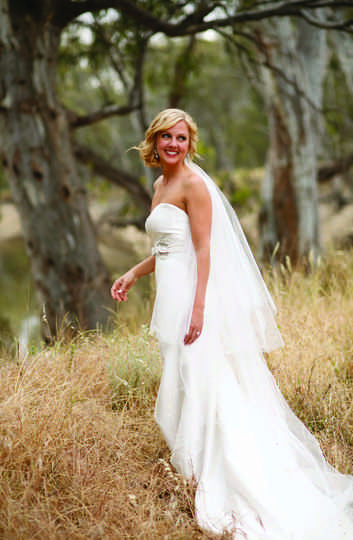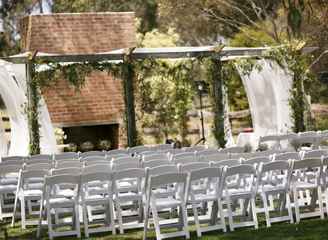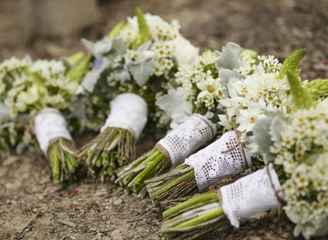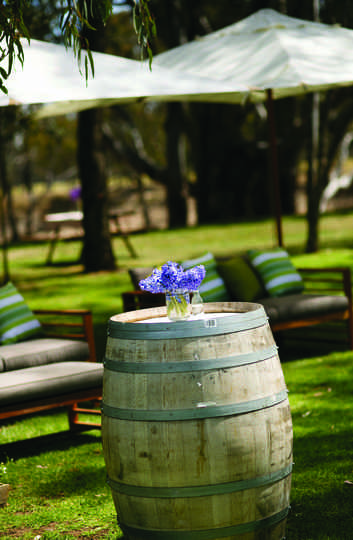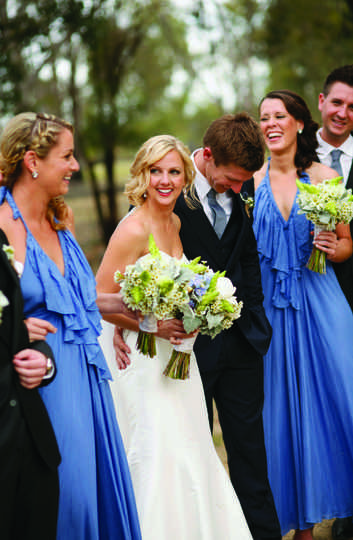 "My mother in-law helped source old furniture, suitcases, mirrors and random bits and pieces in keeping with our theme. I also collected old frames and found wedding photos of family members and hung them on a tree as a centrepiece."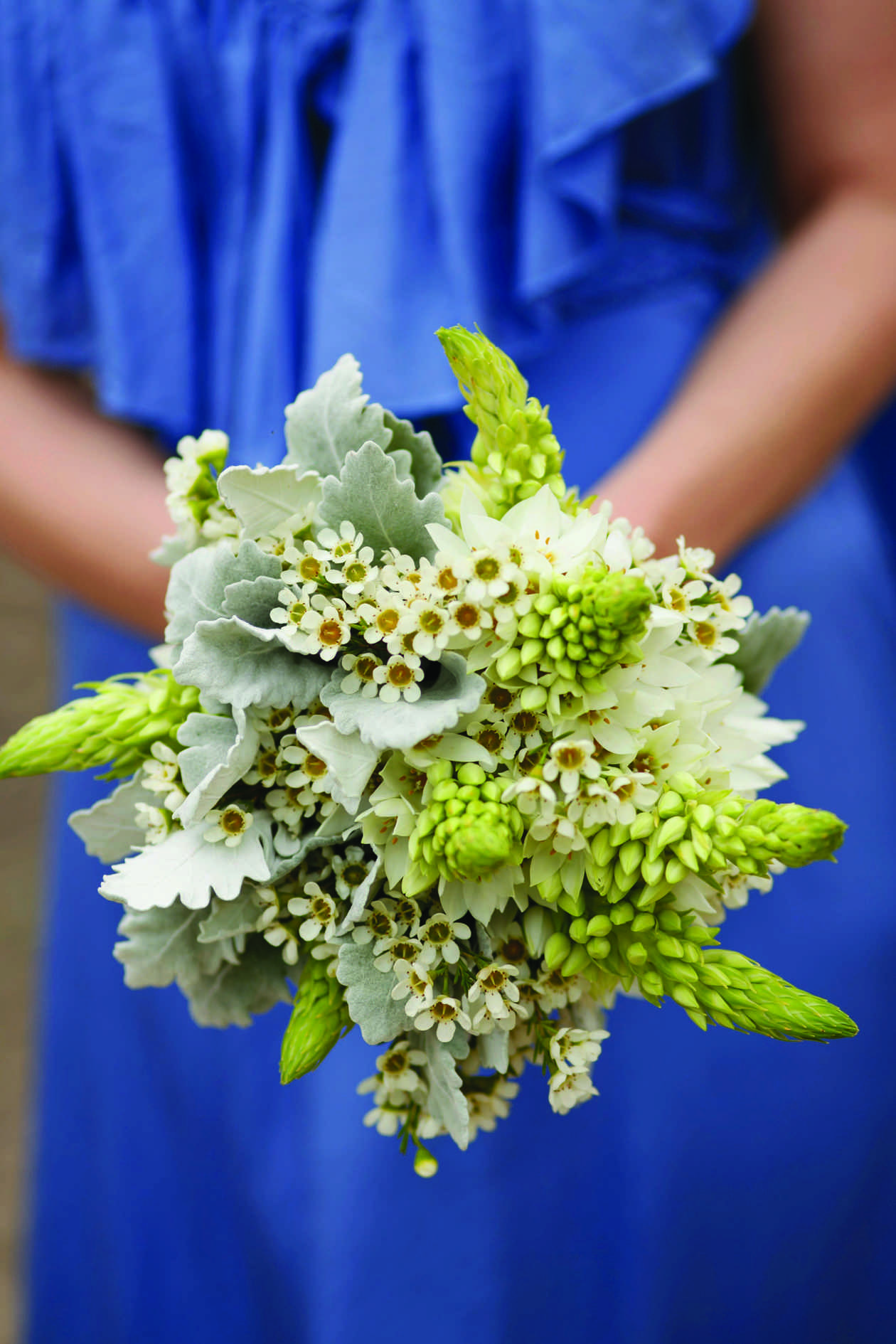 "Many of the doilies and the tablecloth on our bridal table were hand-crocheted by my 90-year-old Nonna, who unfortunately was unable to make the wedding." The ceremony and reception were held at Vaughan's family property in Barmah, Victoria.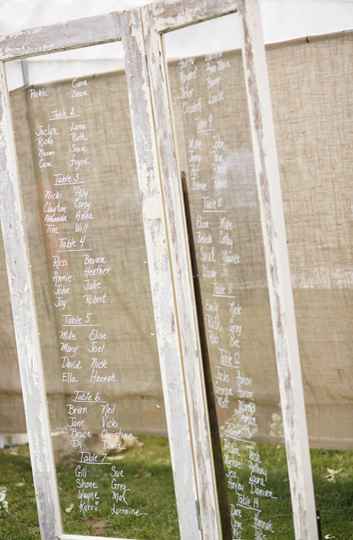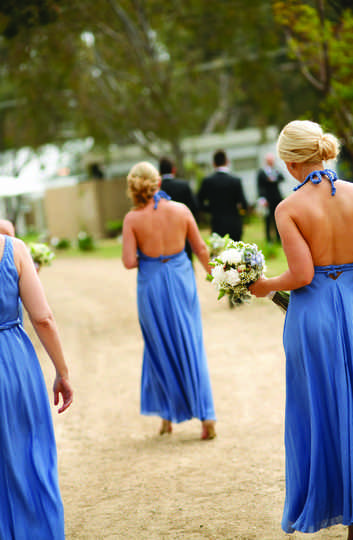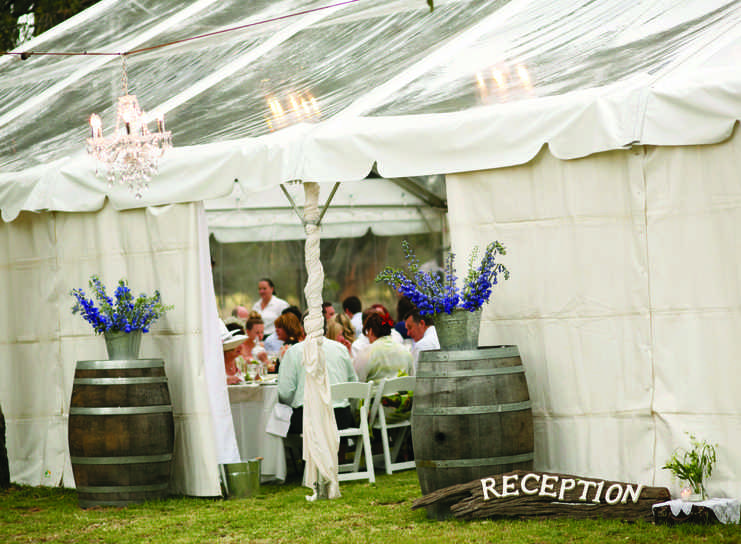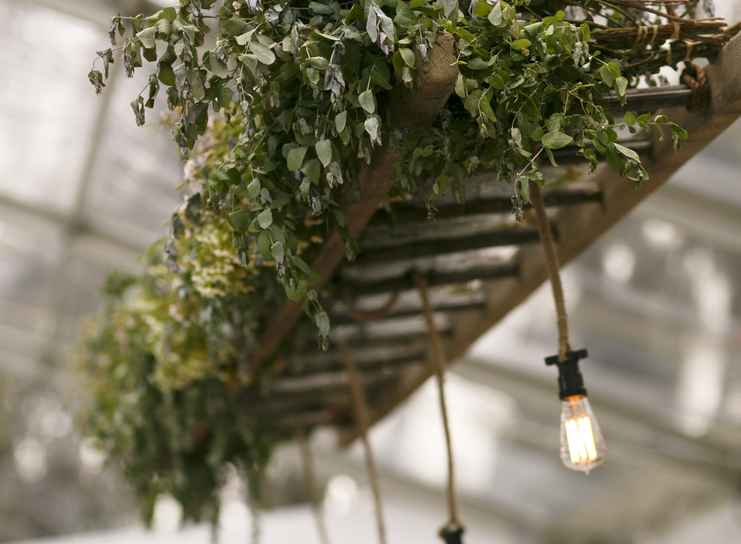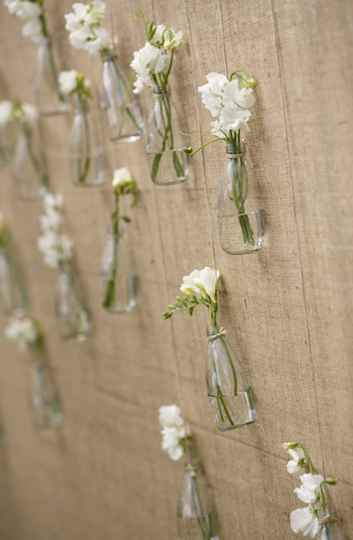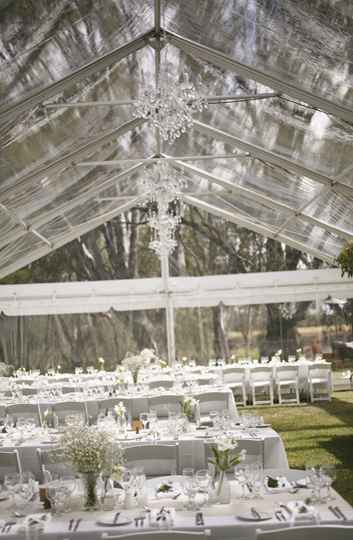 "Many hours were spent up at the property planting plants, flowers, vines and constructing the arbour where our ceremony took place. All the hard work by Vaughan's parents and friends paid off and everything looked amazing on the day," said Jo.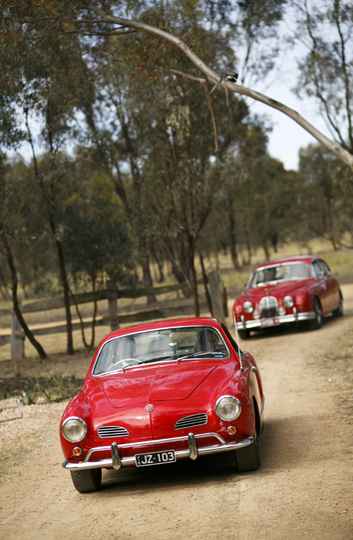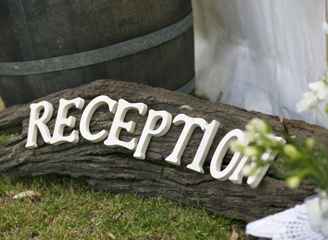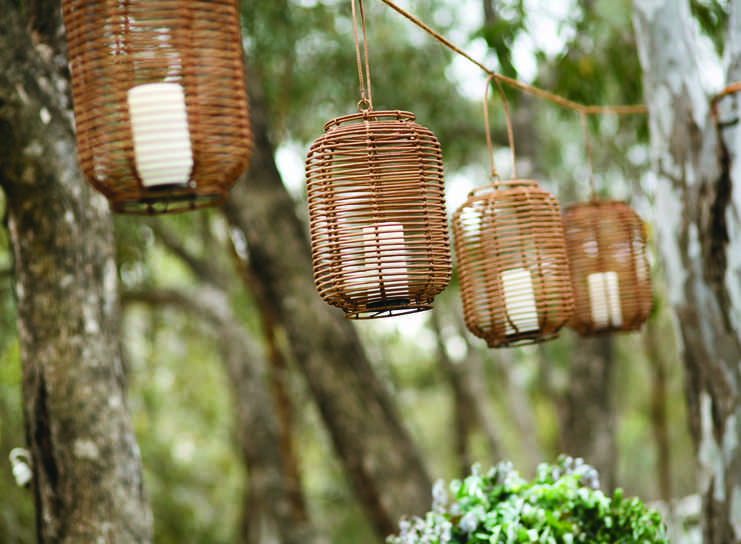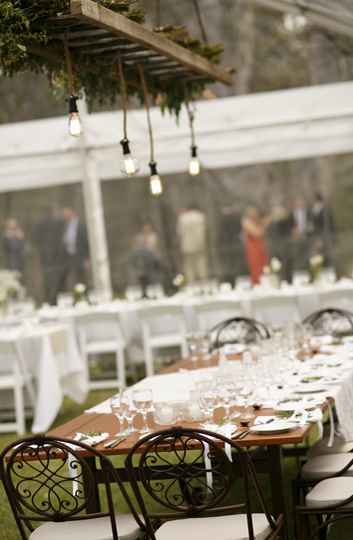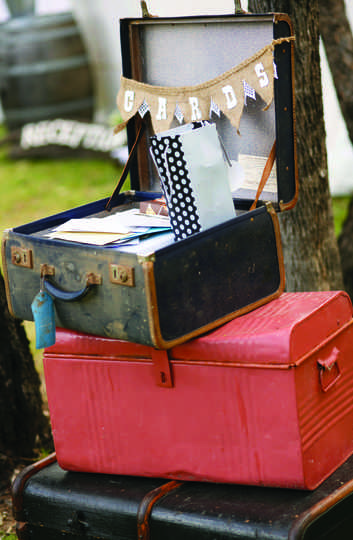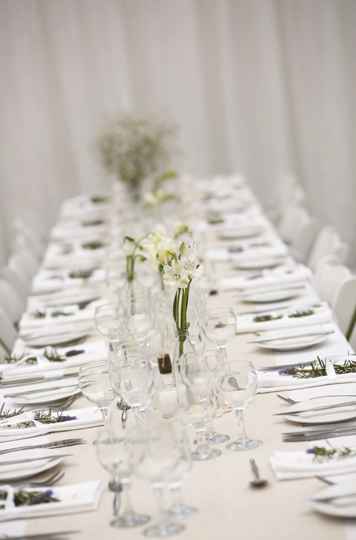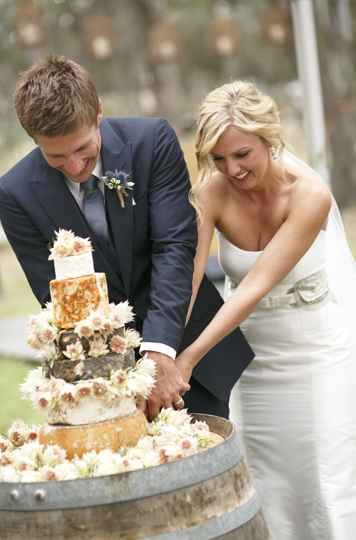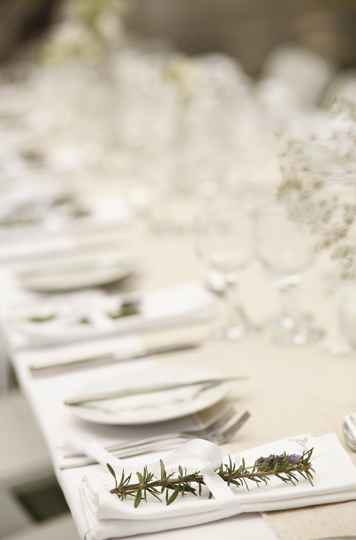 While Jo spent the morning of the wedding sipping Champagne with her bridesmaids whilst getting their hair and make-up done, Vaughan and his groomsmen took a boat out on the Murray River for a few celebratory drinks. Despite the pre-wedding relaxation, when it came time to walk down the aisle Jo admitted to feeling overwhelmed with emotion and excitement.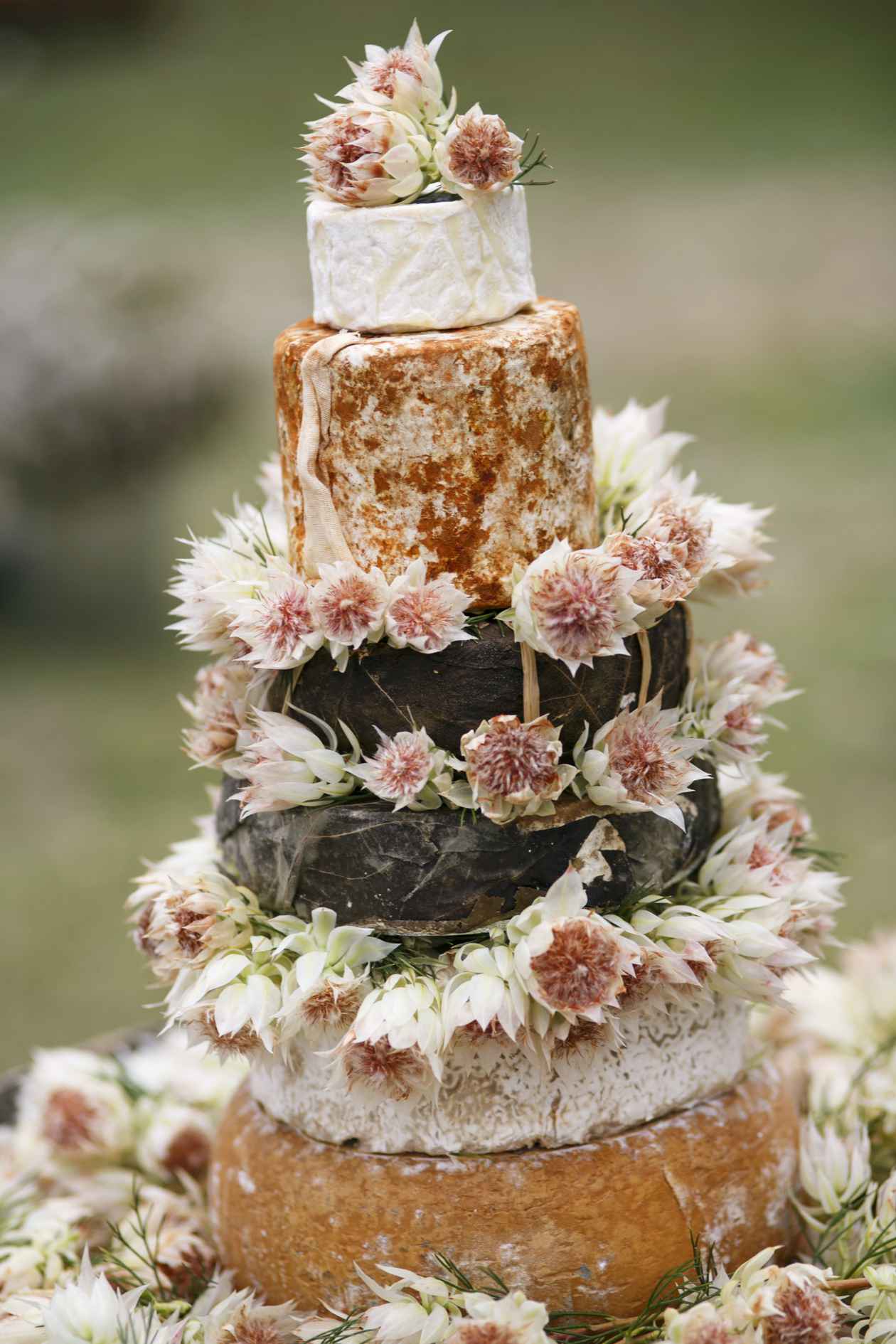 "It was the most amazing feeling I have ever had felt walking down the aisle towards Vaughan. I can barely remember anything the celebrant said. I was just so excited and couldn't stop smiling and giggling," she said. After the couple's first dance to James Morrison's 'I Won't Let You Go', the couple were surprised by an elaborate fireworks display.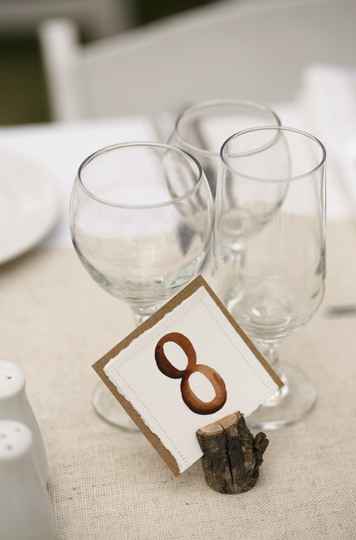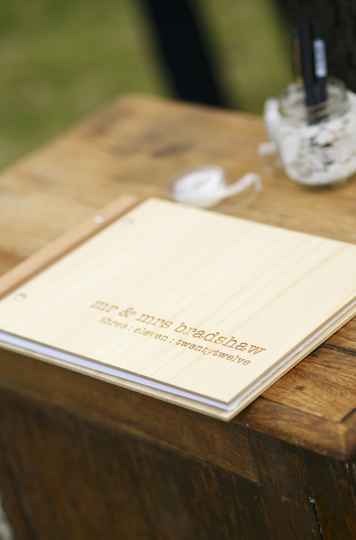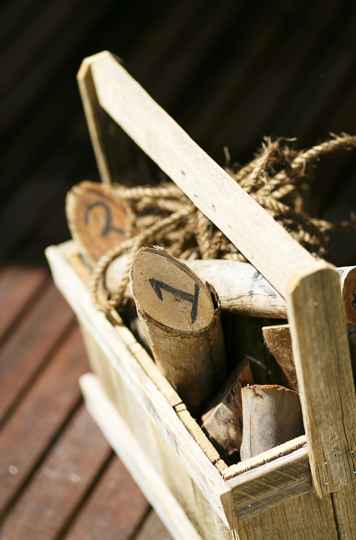 "Vaughan's parents had organised it all without telling us," said Jo. "It even included an exploding heart!"