How did you find the planning process?
Matthew and I planned our wedding while we were living abroad in London. Unfortunately we had booked a venue that had to close so when we arrived home to Australia we were back to square one. 
I had no idea how much time and effort was involved in planning a wedding and I was overwhelmed by the number of blogs and websites that were dedicated to weddings. I wanted to source and make many of the reception decorations myself so this meant hours of research.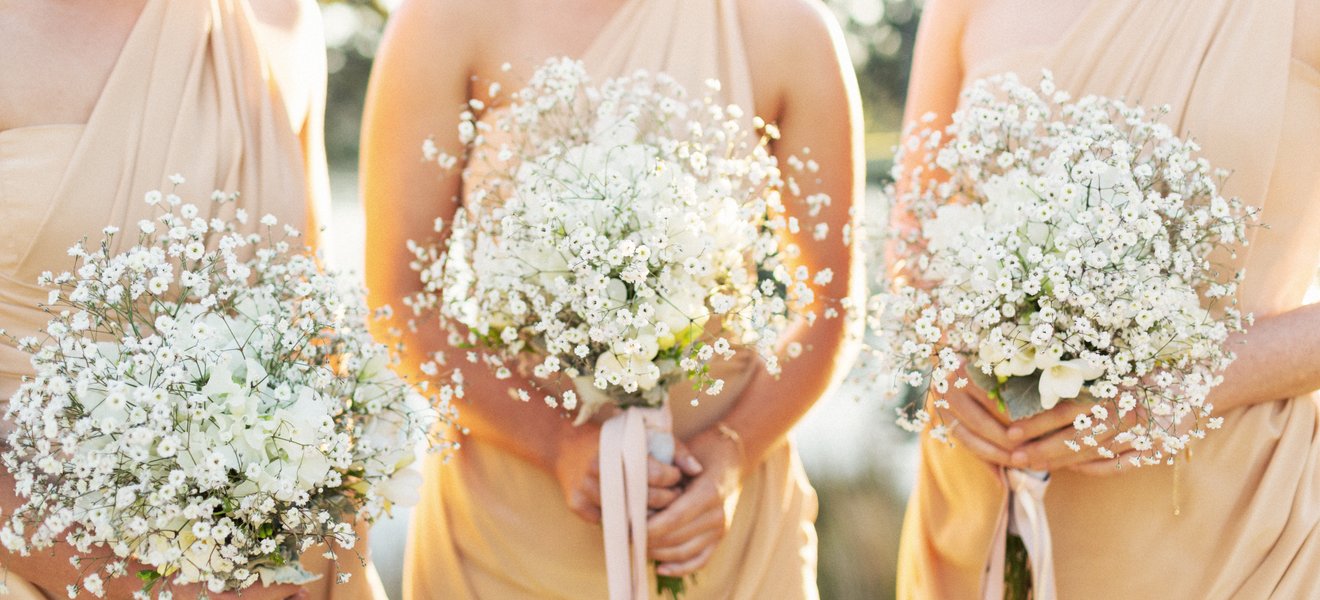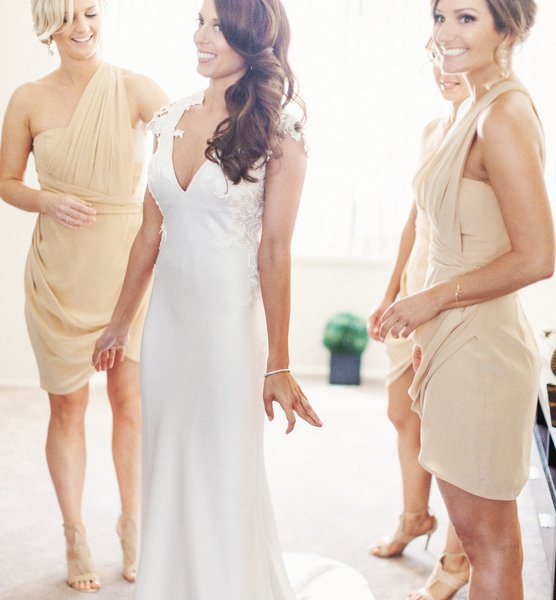 Did your wedding have a particular theme?
We had a neutral colour scheme with hints of silver and soft pink tones. I highly recommend that brides-to-be hire wedding stylists to help narrow down their ideas. For Matthew and me the beautiful scenery was the real draw card of Centennial Park so it became the focal point of our wedding. 
The floor-to-ceiling windows of the venue provided incredible views of rolling green lawns. We hung large lanterns and festoon lighting from the vines outside. The graceful willow trees that line the park's border were also featured on our invitations with a silver motif.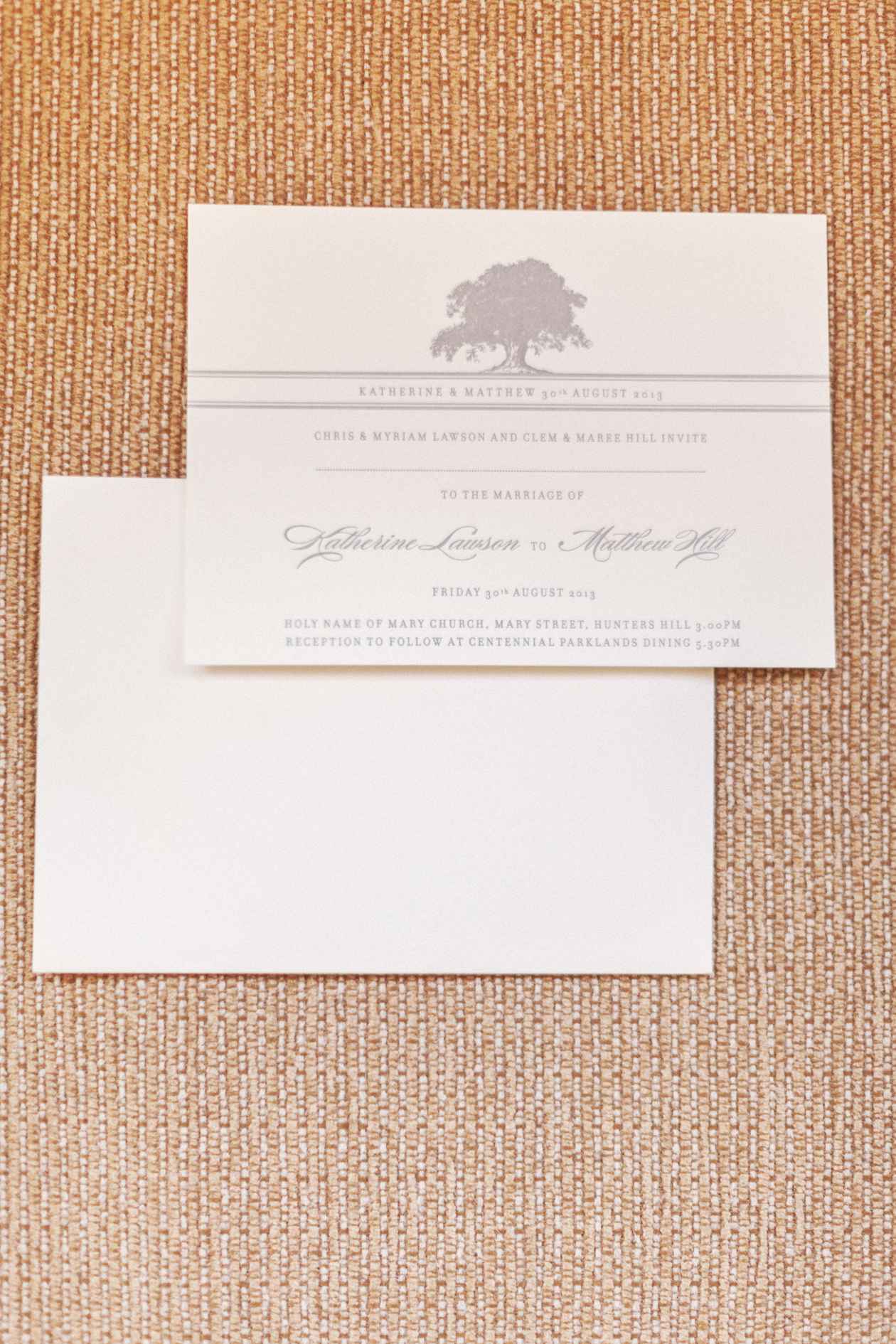 What kind of flowers featured at your wedding?
We chose blooms that were in season. I carried a bouquet of white roses interspersed with dusty miller and my bridesmaids carried large clusters of baby's breath fastened with white ribbon. Ranunculus, dusty miller, baby's breath and roses in white and baby pink decorated the reception tables. 
They sat in glass milk bottles tied with twine. More flowers hung above the bridal table as did baubles with candles inside them.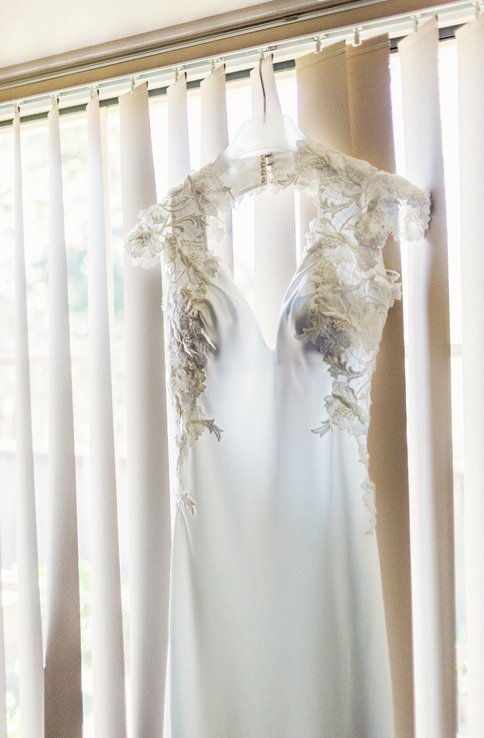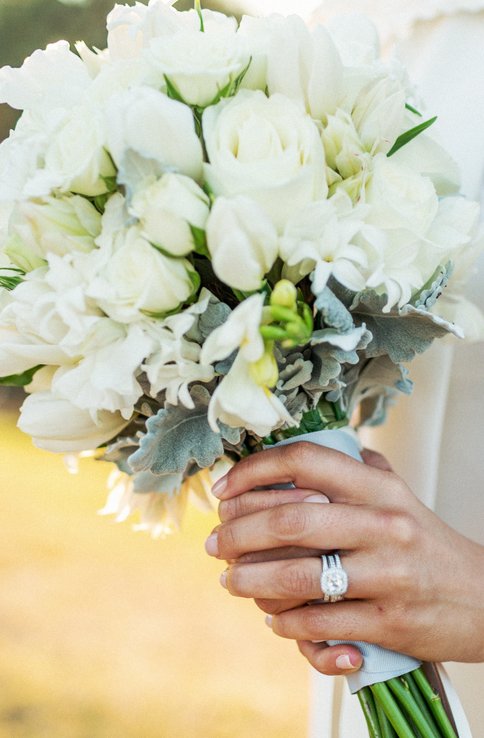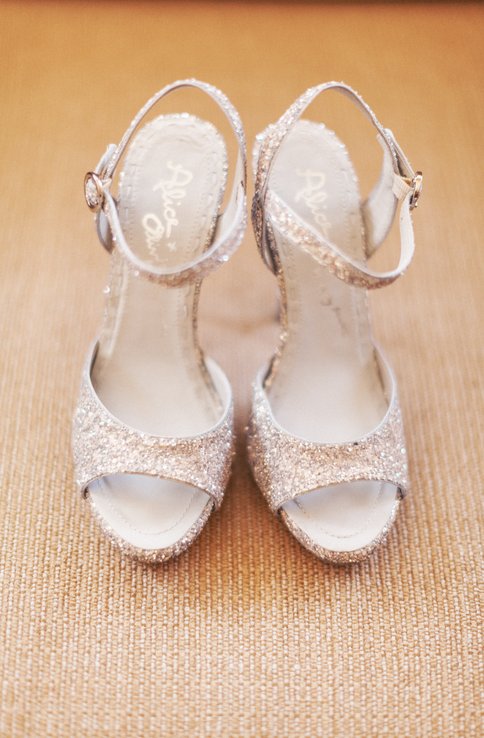 What other unique details did you have?
Fairy lights and streamers were wrapped around the columns of the dining area and hessian table runners added a hint of rustic charm to the tables. My bridesmaids and I had spent hours dipping votives in silver glitter which twinkled on the tables beside tea lights. 
Lastly, we had a life-sized Polaroid frame set in front of a backdrop of streamers where guests could have their photos taken.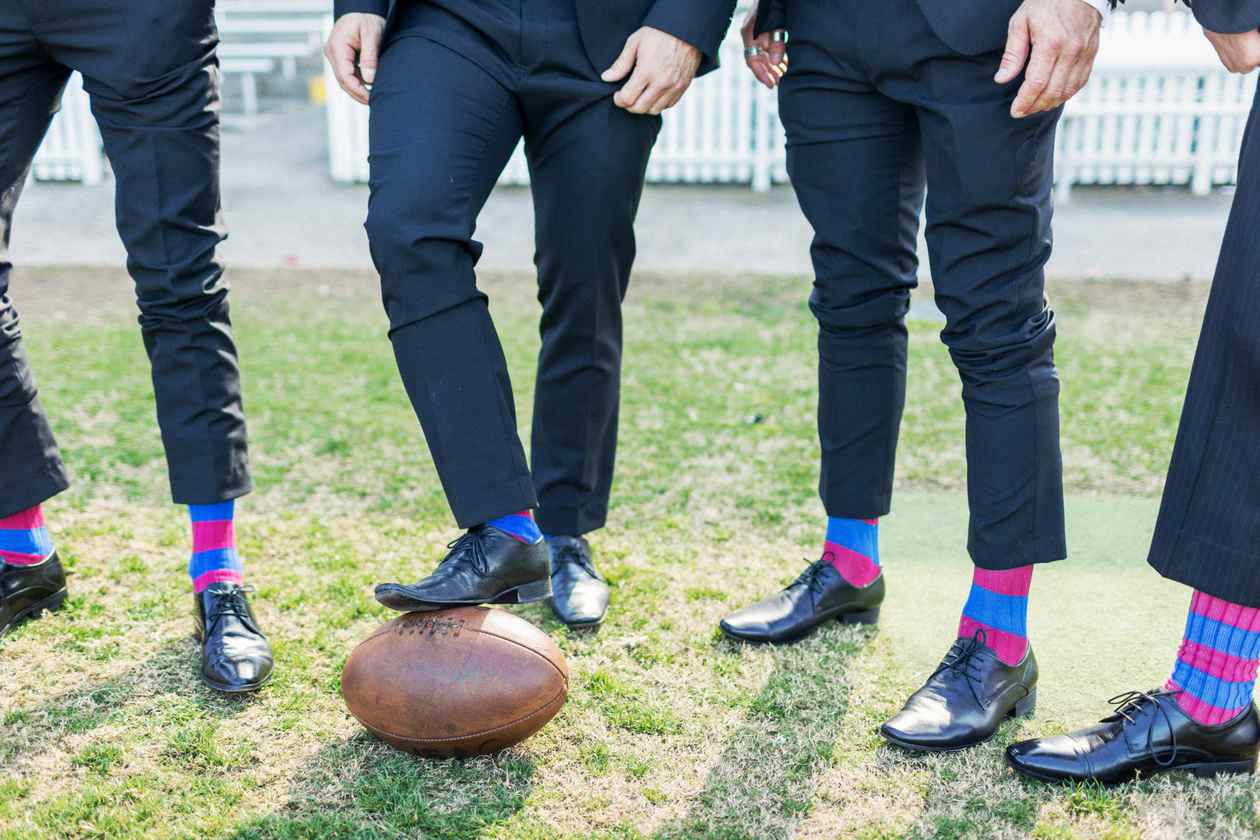 What was one of the highlights of the day?
Matthew and I had our first dance to, She Drives Me Crazy by Fine Young Cannibals. We chose that song because we both wanted to have a good laugh and relax during our first dance. A live band entertained our guests and everyone got up to have a boogie!