Kym Powell thought her pirate-themed birthday party would be the last place her partner Richard Grayson would ask her to marry him.
The couple's 18 month engagement gave family and friends in New Zealand plenty of time to book tickets to Melbourne, and also enabled them to plan their dream day at a Mornington Peninsula vineyard down to the last detail. In a break from tradition, the bride and groom chose to have their photos taken prior to the ceremony, and said it was one of the best decisions they made.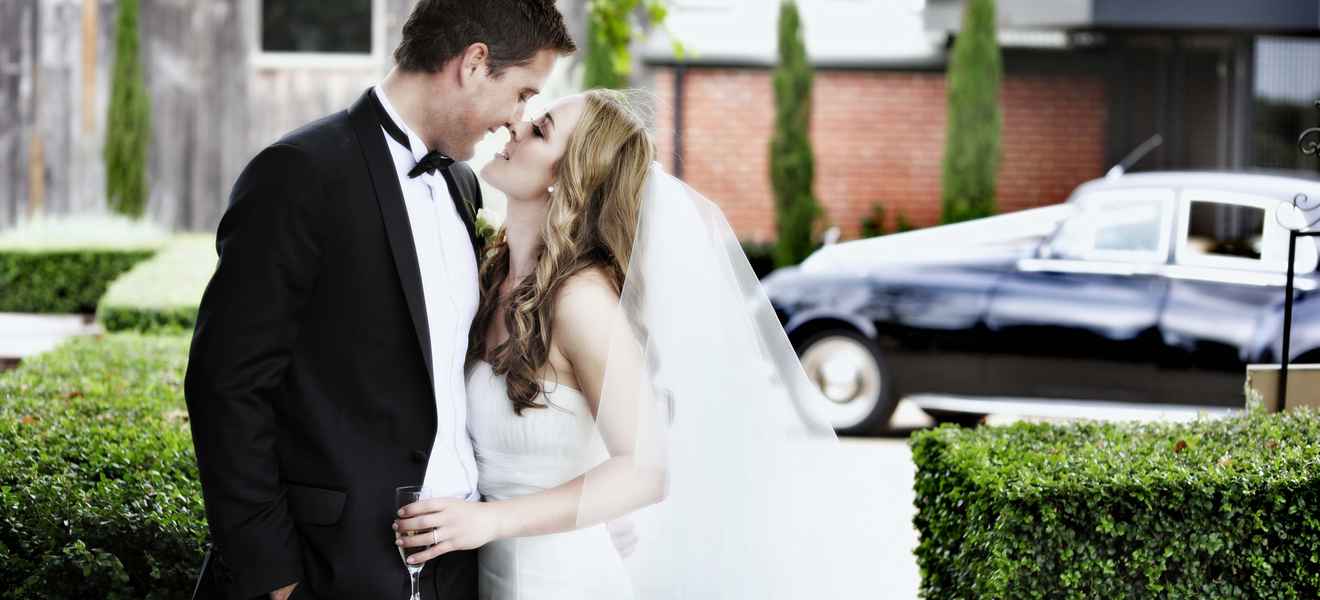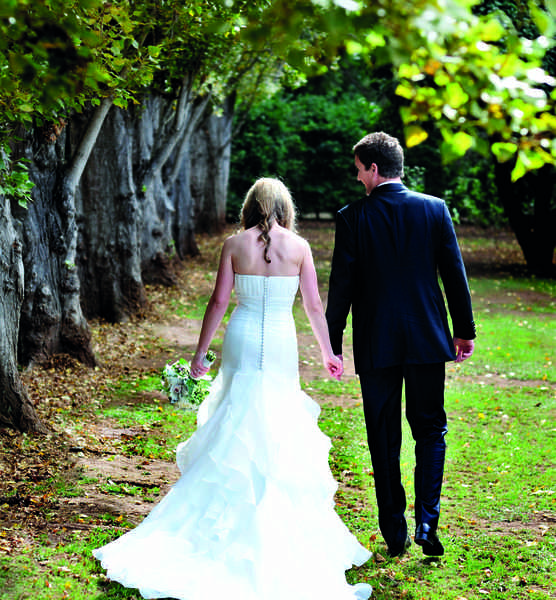 "Rich waited for me in the middle of Ashcombe Maze in Red Hill as the girls walked me down to meet him. Our photographer captured our first meeting as bride and groom and they are by far some of the most beautiful photos we have. We got all the nerves out of the way and spent the afternoon together with our bridal party and family taking photographs and enjoying a champagne lunch," Kym said.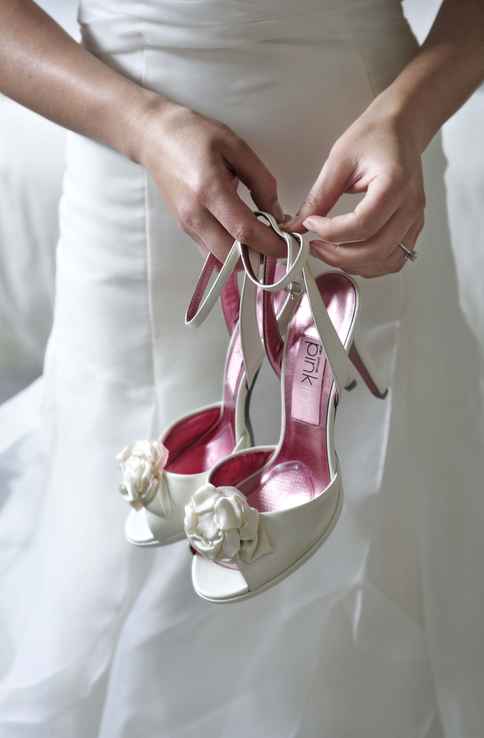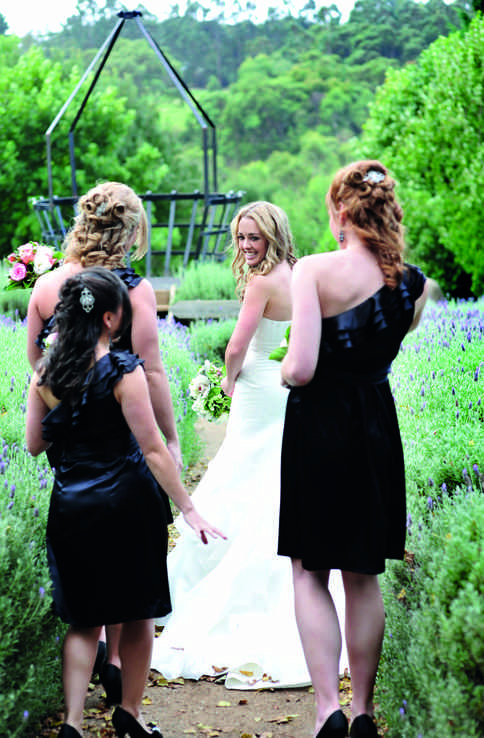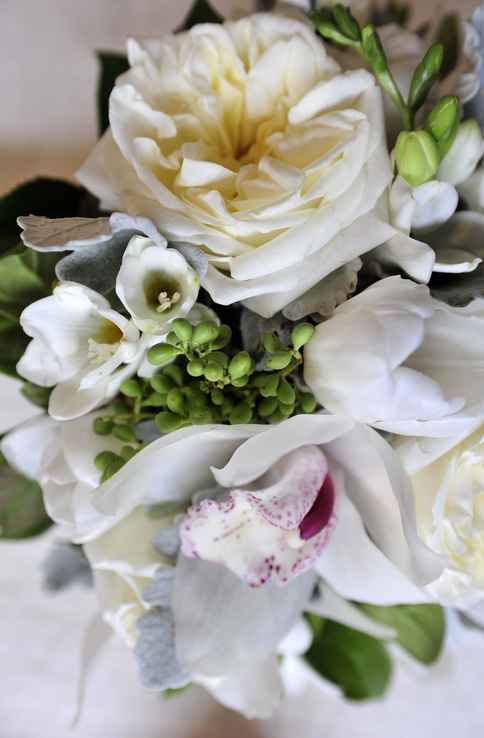 "The ceremony was so nice; it was so much about Rich and I as a couple, with stories from our engagement and our adventures abroad. We wrote our own vows and rather than have readings, we asked Rich's gran and poppa to give us some advice about what makes a long and happy marriage. It was quite funny and heartfelt at the same time," she said.
The reception had a real party atmosphere, and Kym and Richard treasure the moments they spent together amidst all of the excitement.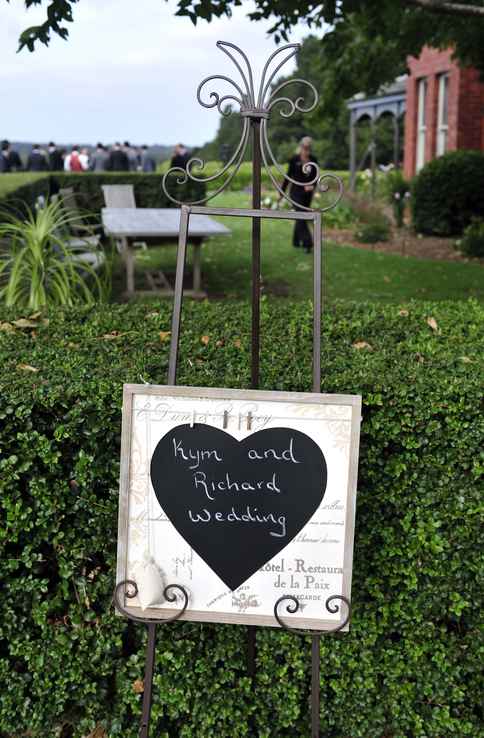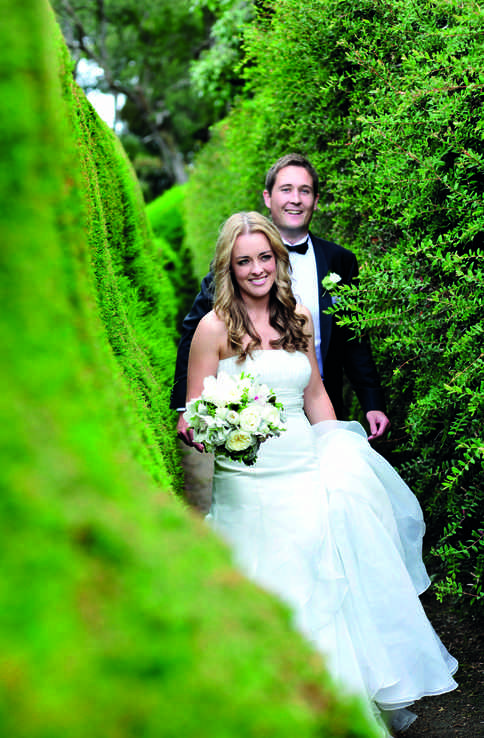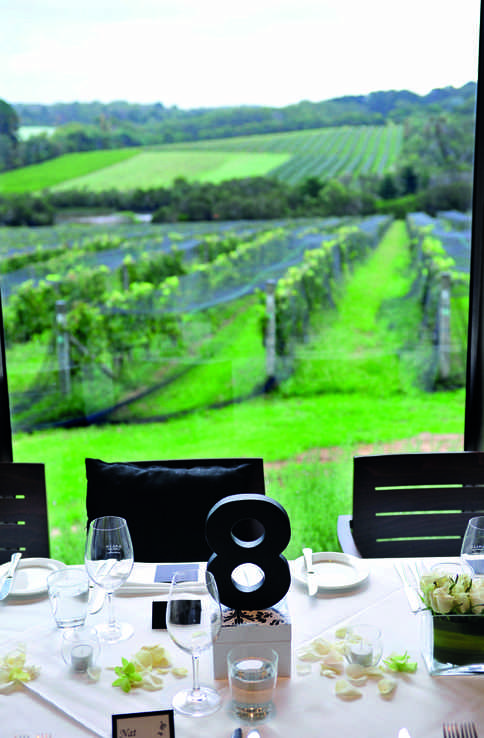 They even took the advice of close friends and briefly stole a moment to soak up the atmosphere from outside. 
"It was so funny to peek through a window and watch the party as if we were guests - we'll never forget it," Kym said.