Letitia Buchan and Michael Green were in no mad rush to get married. After being together for eight years, the priority was to find a magical location where their guests had everything on their doorstep for the celebratory weekend. 
"The small details were a fun part of the preparations too," said Letitia. "As an illustrator and graphic designer, I have a passion for events, styling, designing mood boards and going crazy with invitation ideas, so Michael was more than happy to go with the flow," Letitia laughed.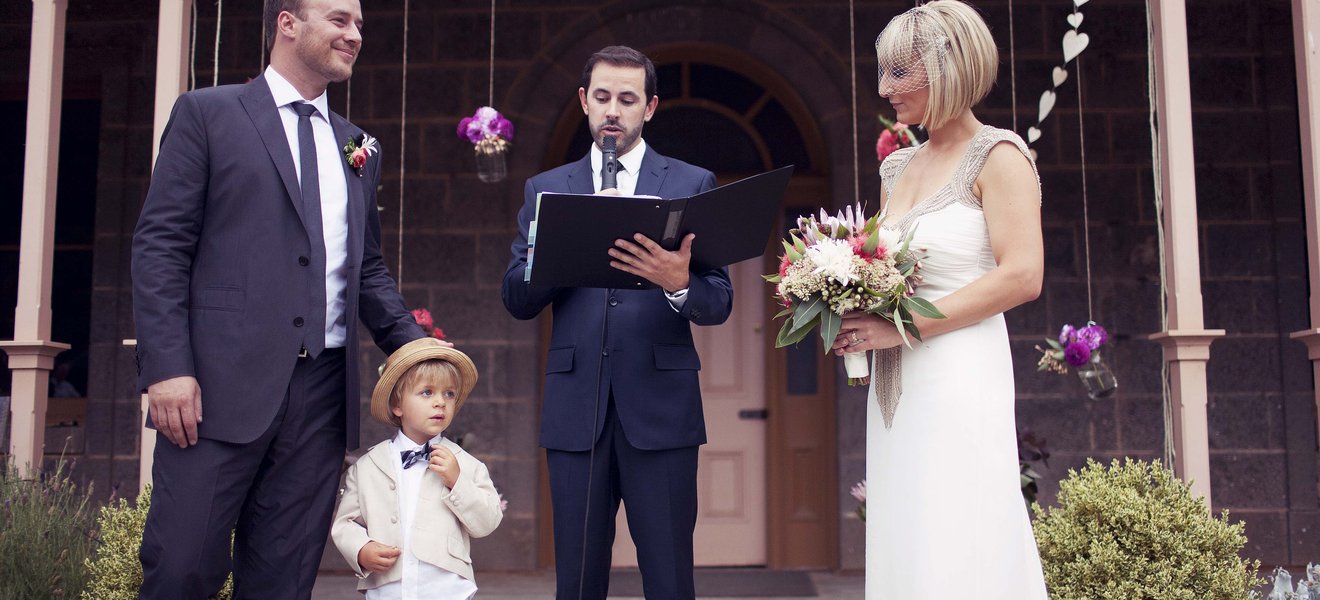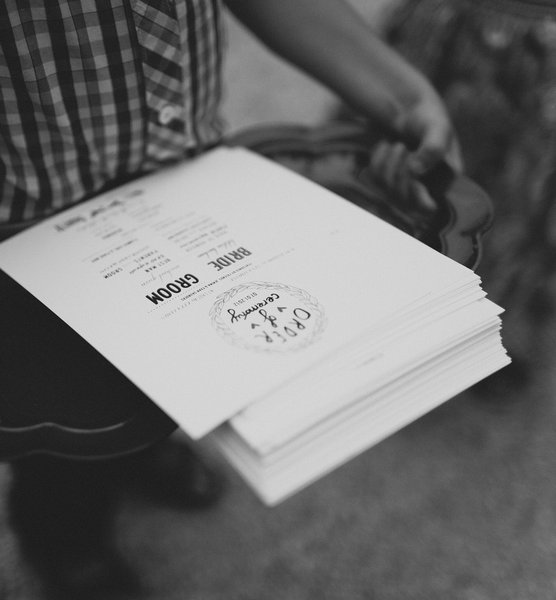 The biggest challenge faced by this bride-to-be was settling on a particular theme, and it took a while for things to fall into place. A lover of modern looks, Letitia had envisaged wearing a non-traditional gown full of colour, but fell for the stunning craftsmanship of a Melbourne designer famous for her individual style and luxurious couture hand embellishment. 
"I enjoyed the whole process, and was more than thrilled to be wearing such a beautifully made and unique gown which supported a local designer in Melbourne," she said.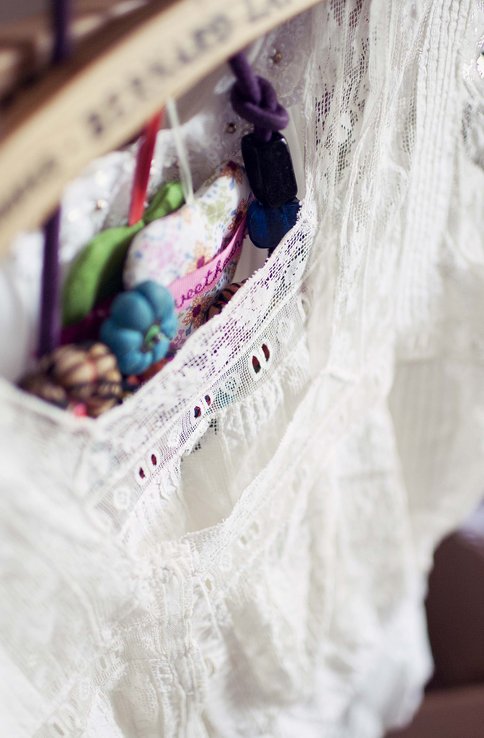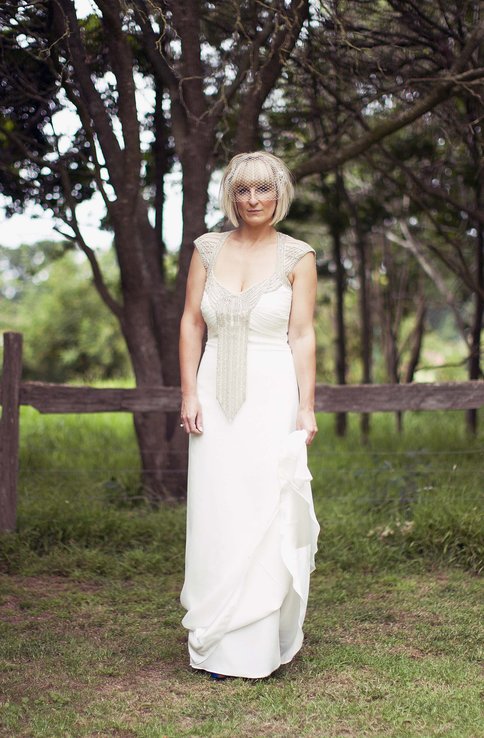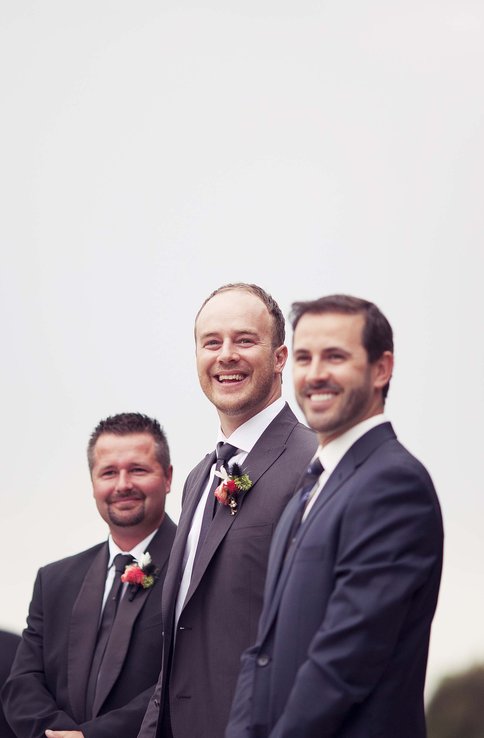 Finding the perfect venue was also proving tricky until the couple visited the Werribee Mansion Hotel and Spa. "That was it; it had all the elements we wanted for a weekender wedding: stunning architecture and history, boutique accommodation for guests, an excellent reputation for food and wine, and an abundance of flora and fauna in huge 'Australian' garden surrounds," Letitia said.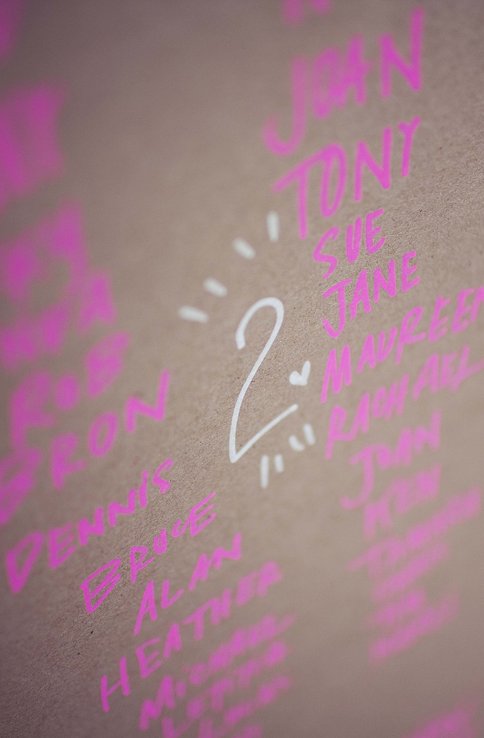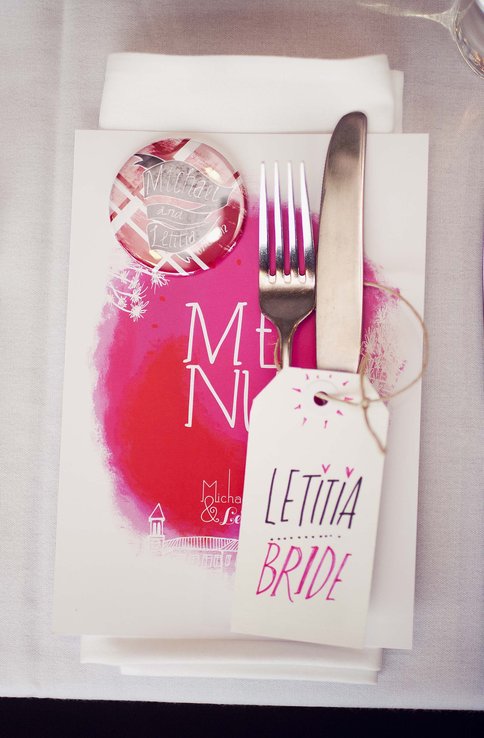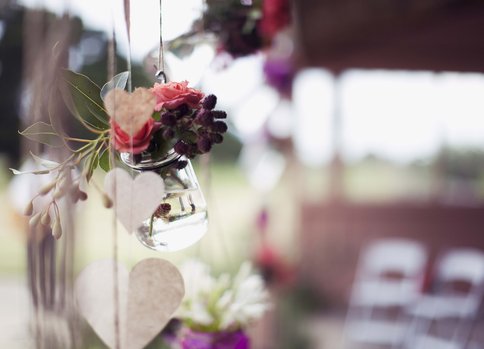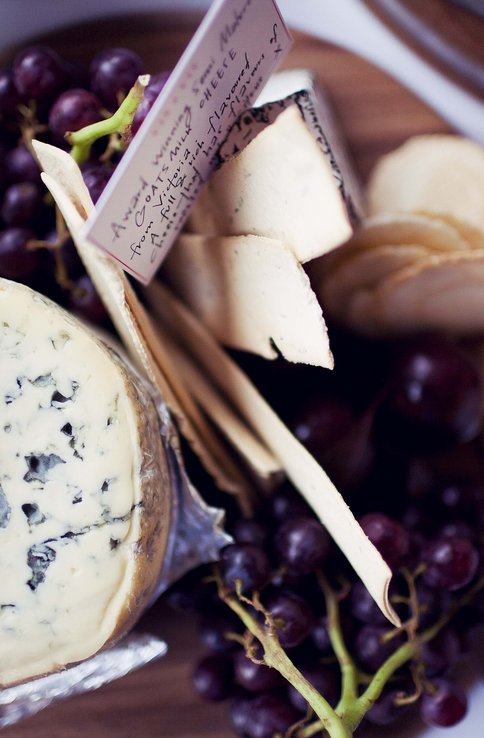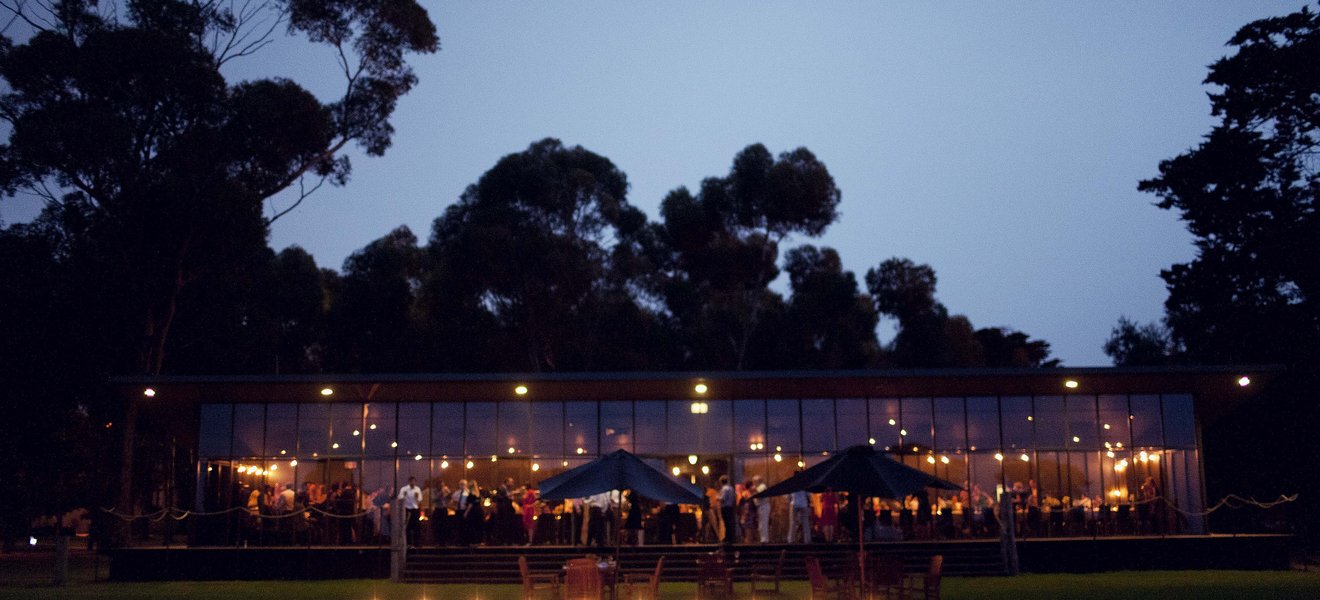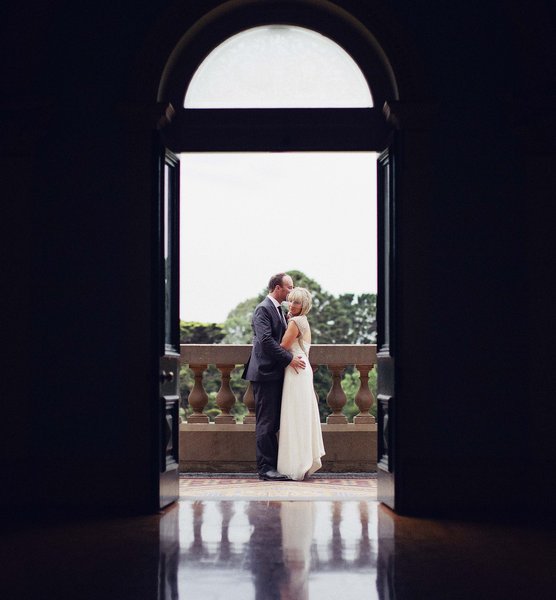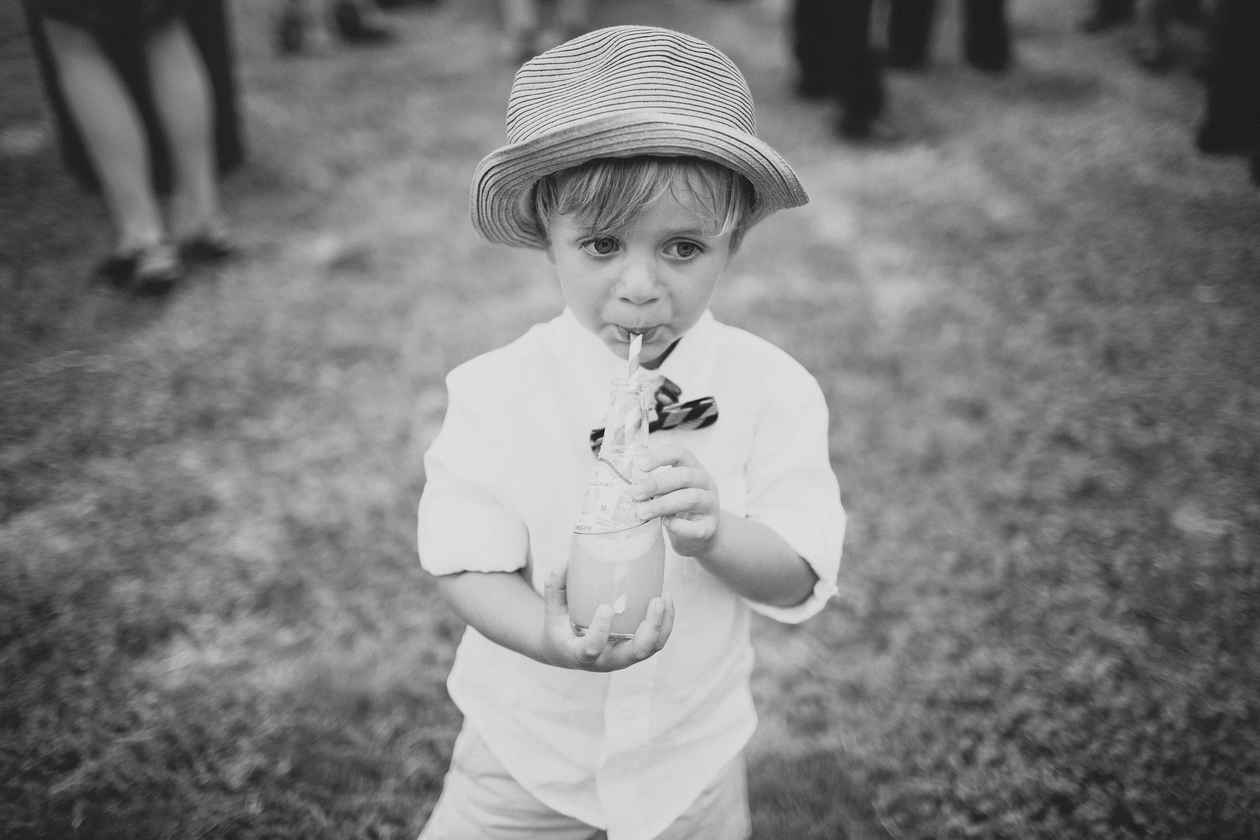 But it was the glimpses of giraffes and zebras roaming the grounds of the open range zoo nearby which proved to be the decider.  "The view reminded me so much of when I lived in South Africa for five years prior to meeting Michael in London," Letitia said. "So the venue included a little bit of both our pasts, joining to create a new future!"
The surrounds of Werribee Mansion inspired elements of Letitia's tailor-made stationary suite, whilst the modern and festive colour palette of hot pinks, earthy greens, black and gold reflected the gorgeous natives in the bridal bouquet.
More than half of the guests had travelled interstate or overseas to attend the couple's heart felt wedding, and Letitia and Michael said it was magical having everyone together. "We had a recovery lunch at a winery the next day where up to 100 guests joined us to continue the celebrations with pizzas, wine and live jazz music," Letitia said.
For more inspirational wedding stories, visit Real Weddings and find your perfect Victoria wedding venue.