David Pearce's proposal to Louise Irwin was a special kind of gift on Christmas Day. The couple describes the preparation for their wedding and what made the day such a great success.
Did your wedding have a particular theme?

Our wedding had a country feel with a touch of vintage glamour. Dave and I knew we wanted to create one great party for our guests. We wanted to have a dance floor they wouldn't want to leave.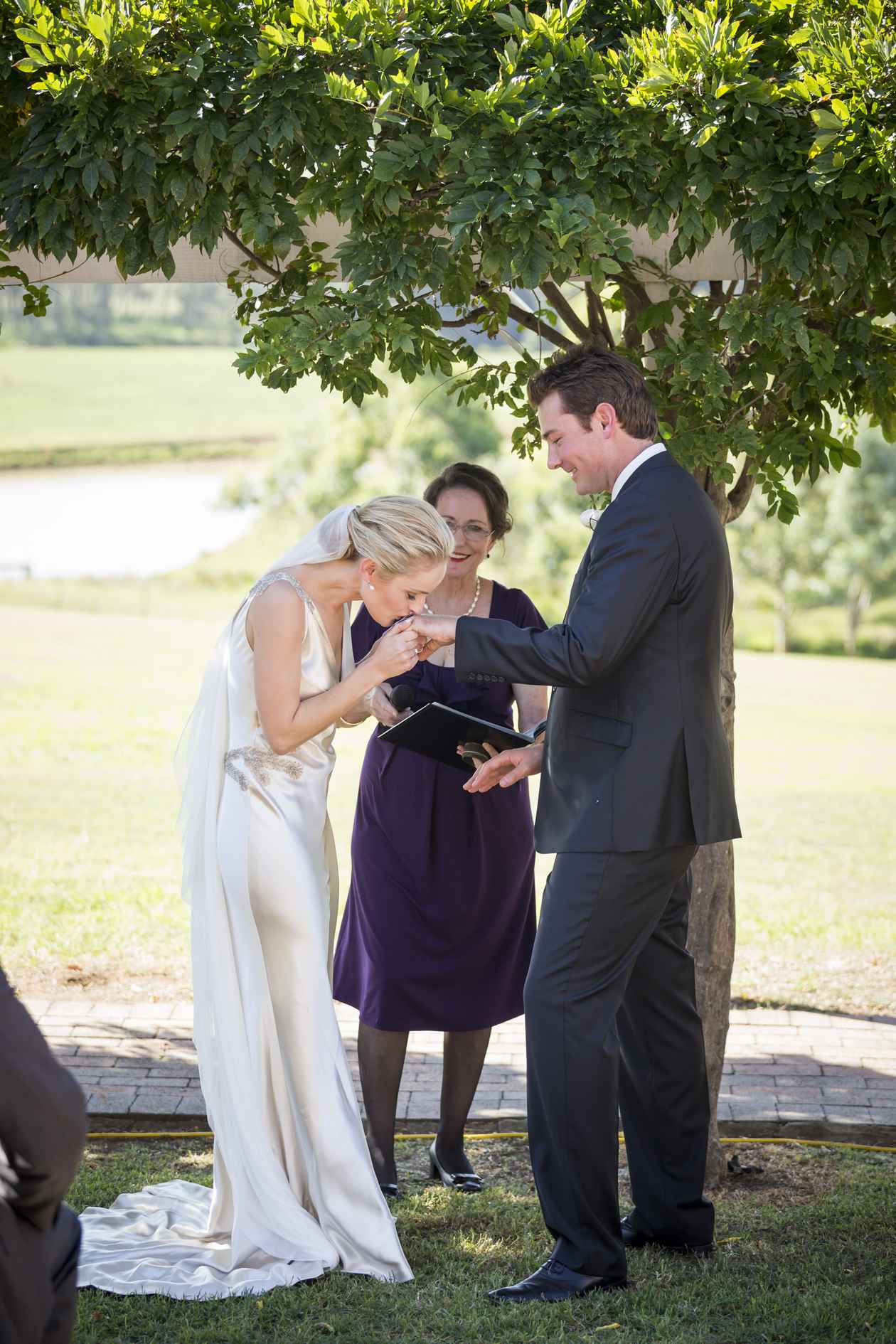 What were some of the personalised details of your wedding?
The entrance foyer to our reception room had a long, wooden table decorated with flowers, candles and family wedding portraits from over 5 generations. Dave and I felt honoured to be part of this tradition. It also amused our guests to see how the different wedding fashions and hairstyles have evolved.
Instead of a guest book we had a flat timber tree with leaves for our guests to write on. It is now hanging in our house and is a lovely reminder of the day. We also had a book with questions for our guests to answer. Needless to say, as the night progressed the answers became wilder.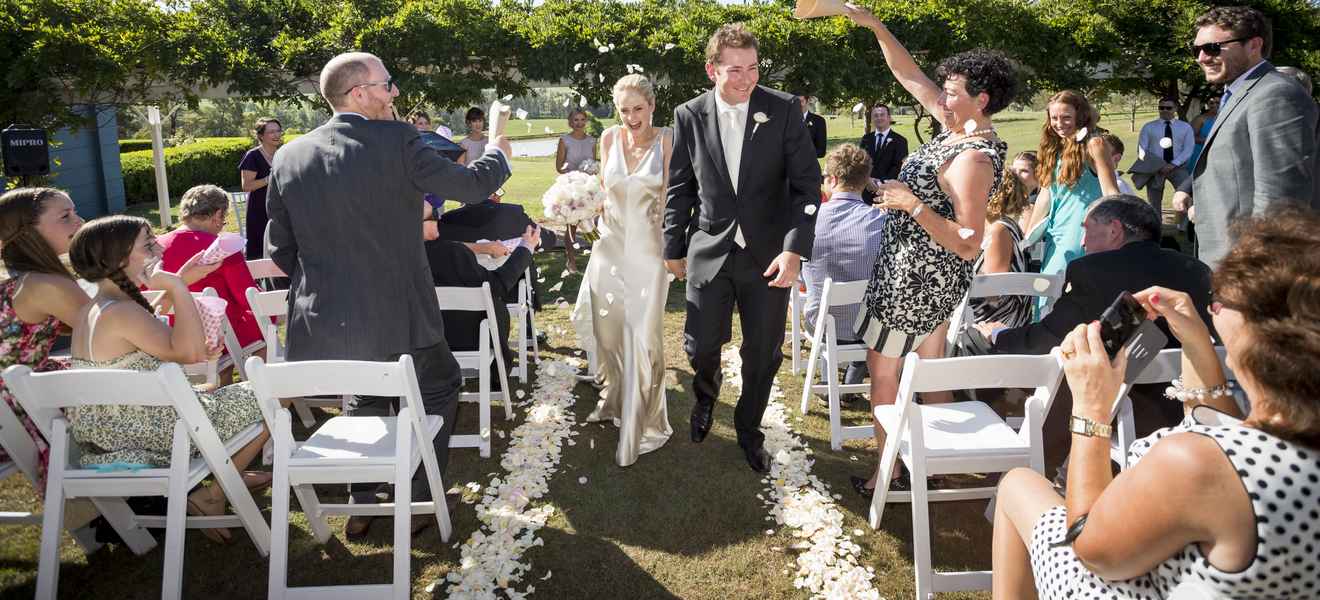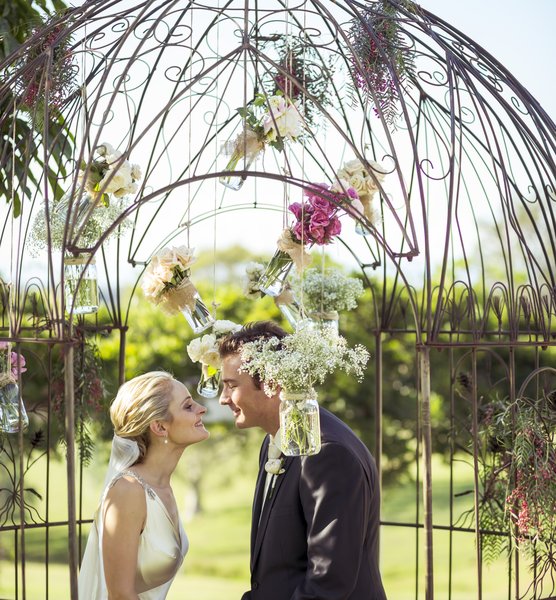 Tell us about the speeches at your wedding.
Dave grew up in the city and I'm from Dungog in rural New South Wales. After we first met we knew we had something special and each week we travelled to be with each other. There is a joke between Dave and his friends that Dave is a country boy at heart and so the best man's speech concluded, "He's got the ute, the farm, the horse and now he's got a girl from Dungog," it was so sweet. 
What perfume did you wear on your wedding day?
I wore Coco Mademoiselle by Chanel. The wedding was the first time I had worn this perfume and Dave always says that every time he smells this fragrance it reminds him of our special day. 
What song did you choose for your 'First Dance" and why?
Our first dance was to Chris Young's 'You'. Dave and I love country music and this particular song was one we'd heard together on our first date. We both secretly claimed it as 'our song' and when we got engaged we decided it would be perfect for our first dance.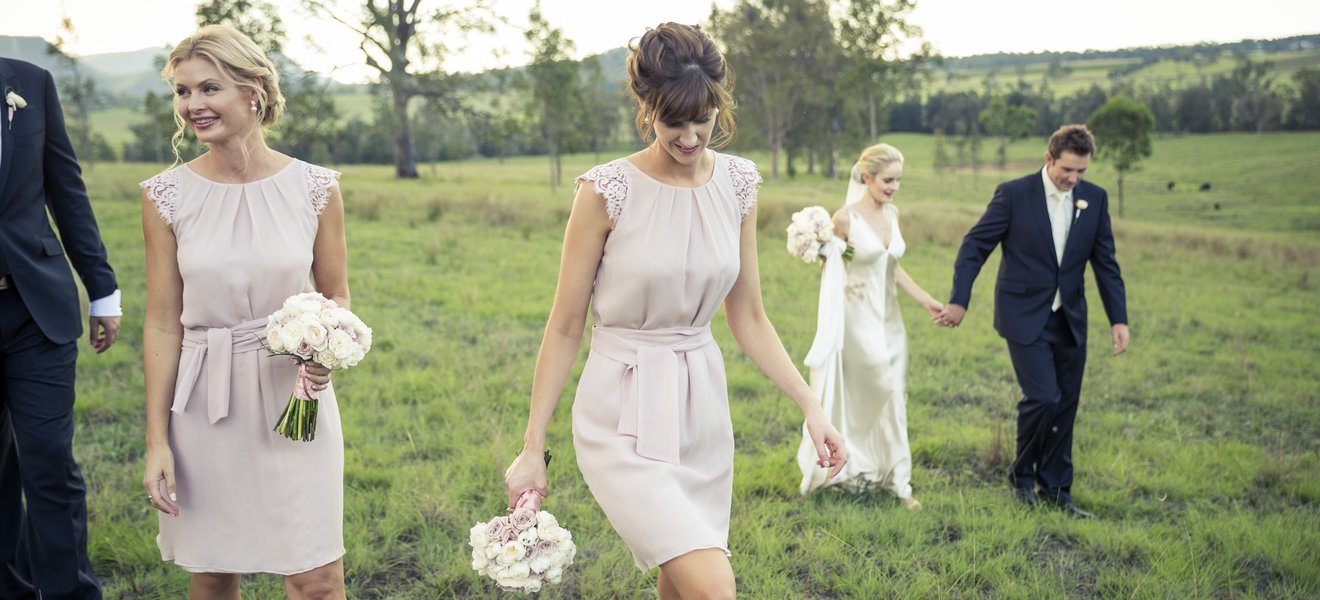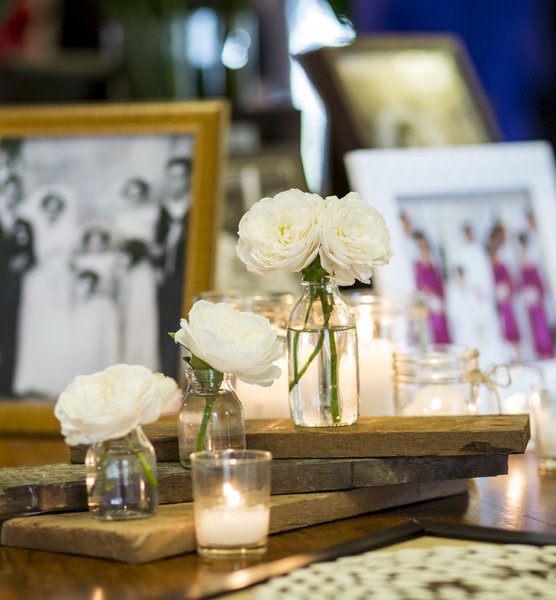 Any last words of advice for other brides?
It is a rare occasion when all of your closest friends and family are together in one room. If anything becomes stressful, remember the reasons why you are having the wedding and how lucky you are to have these people witnessing your love for your partner. I am looking forward to my future with Dave and I am so proud to say 'this is my husband.'"
For more inspirational wedding stories, visit Real Weddings and find your perfect Hunter Valley wedding venues.