We met at my cousins wedding. I was a bridesmaid and he was on the same table as my friend. I started talking to him and added myself onto his Snapchat. We started talking the next day and never stopped. We instantly fell for each other. It felt like I knew him my whole life, we got along so well and were so comfortable with each other. We are complete opposites but I think that's what makes us work so well.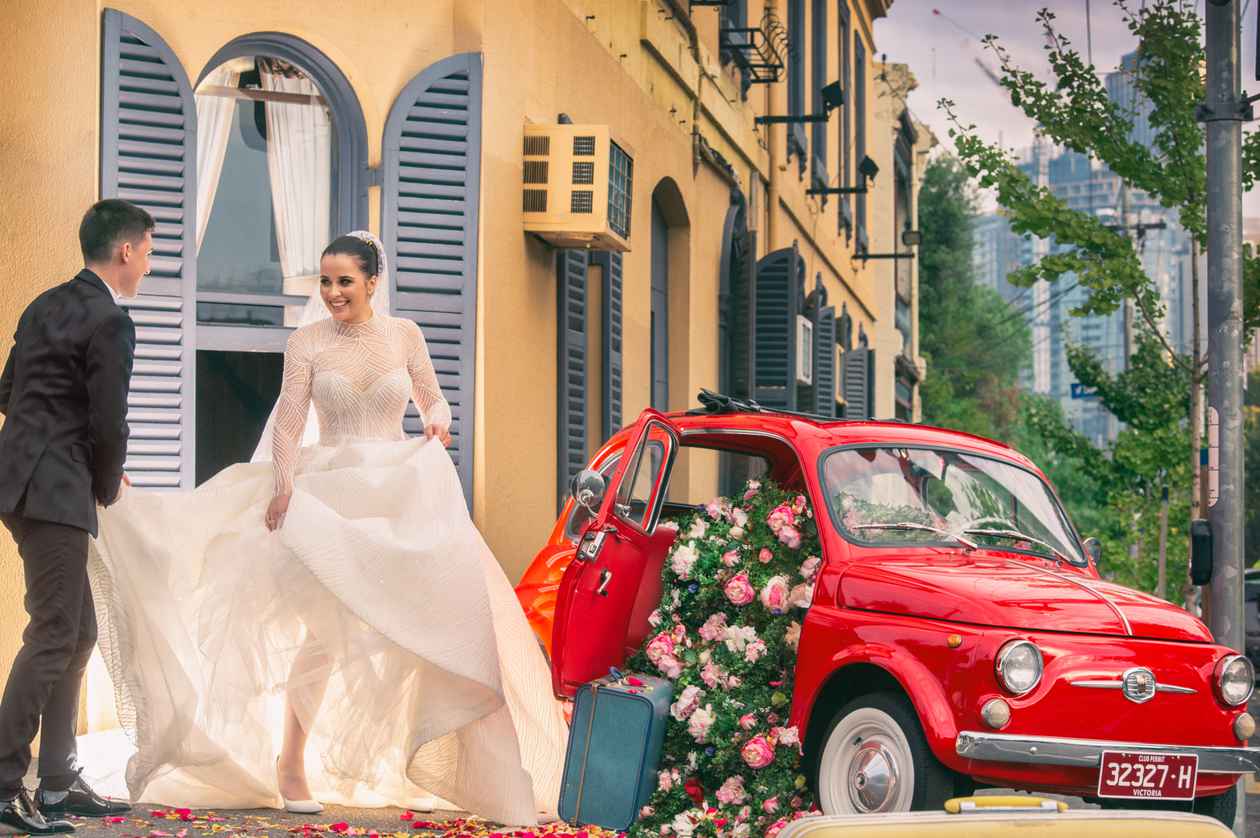 Tell us about the proposal.
 Nick said he had to go to Melbourne to get his car serviced and said we can just go out for dinner. "I believed him because it's something he would do!" then when we were walking to dinner by crown there was a horse and carriage waiting at the promenade. He turned and said "hop on" and I was so confused. I kept asking "why did you do this? What made you do this?" And he said "you said you always wanted to go on a horse and carriage ride!". I remember I actually did say that last time we were in Melbourne, so I thought he was just being nice. The horse and carriage took us to the gardens and then we stopped and got out. We went for a walk and then he stopped and proposed. I couldn't stop crying.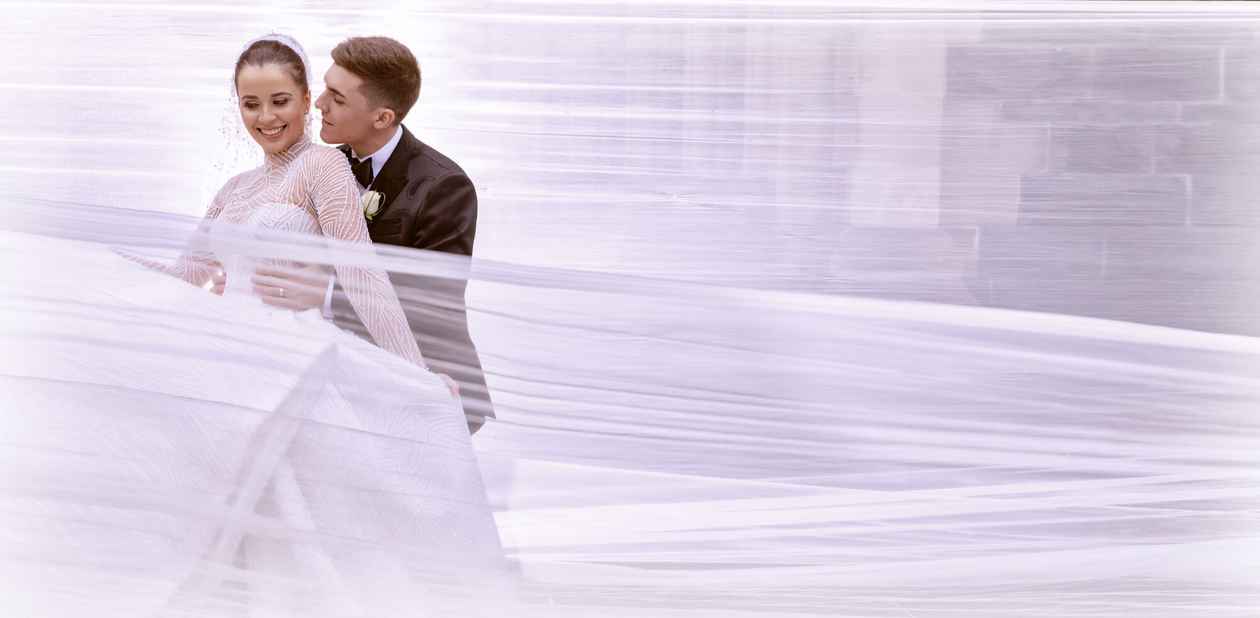 How did you choose your Venue and location? Why?
We both wanted to find a room where no one was left out. Both of us have been to many wedding and we were stuck in the corner and couldn't see anything. We chose the Park Hyatt because the room was circular and everyone would have a good view of the dance floor.  We decided to go to Melbourne instead of having it in our home town Shepparton because we thought it would be a great weekend away for our families.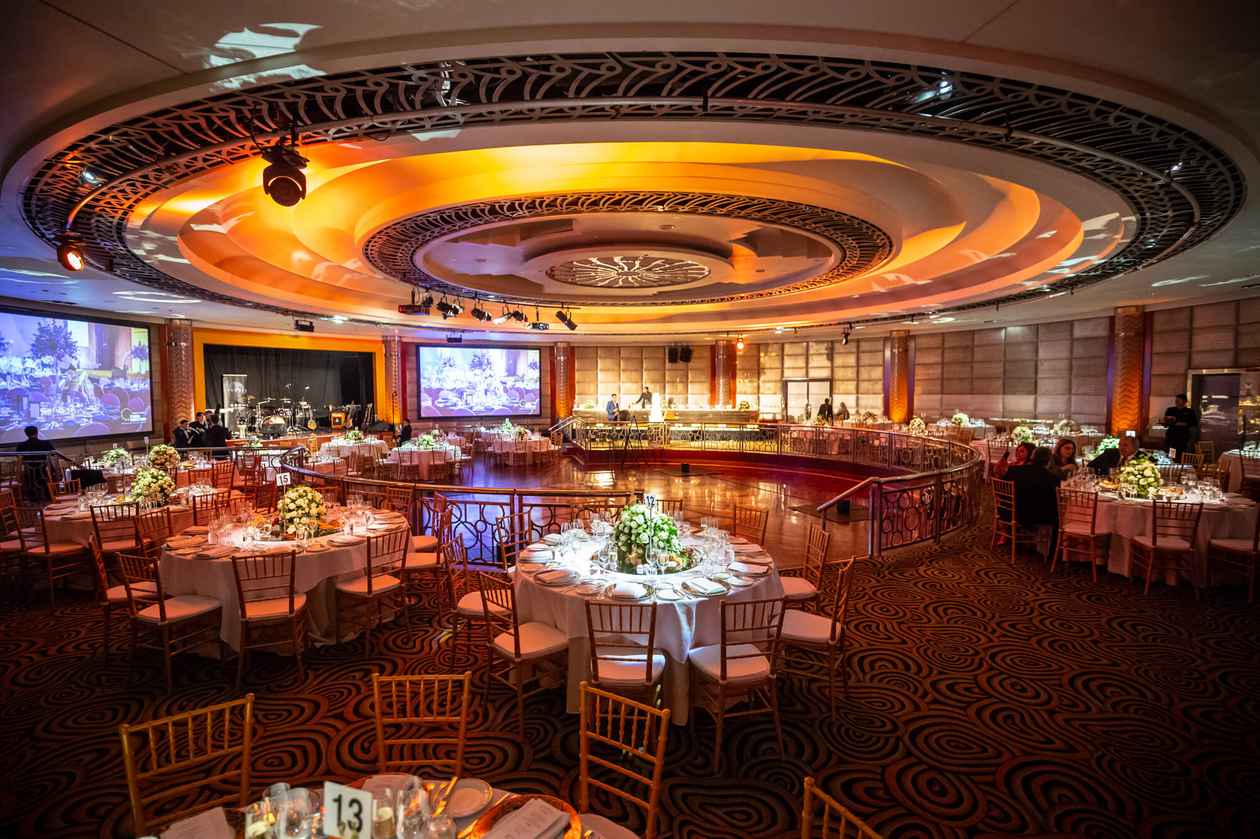 Tell us about your Gown. What about the groom and the bridal party fashion choices?
Whenever I thought about what wedding dress I would have, I always knew I loved high neck and long sleeve. When we went to Steven khalil I told him I wanted high neck, long sleeve and big skirt. He came out with all these different pieces of material and we all fell in love with this 1 particular design! The groom doesn't like anything basic and wanted to do something classic yet different. Nicks dad convinced him to get the Hugo boss jacket with the detail even though it was a bit different nick fell in love with it.
For the bridal party I wanted something that was going to suit all of the bridesmaid and also for them to be comfortable all day. Alex Perry brought out his new collection at the time and we loved the colour and style of the dresses. The girls tried them on and it looked perfect on everyone so we got them! Nick wanted the groomsmen to be classic and elegant, that's why he went with plain black suit and black tie. 
We wanted the flower girl to be a miniature white version of the bridesmaids. Also wanted the page boy to be a miniature version of the groom.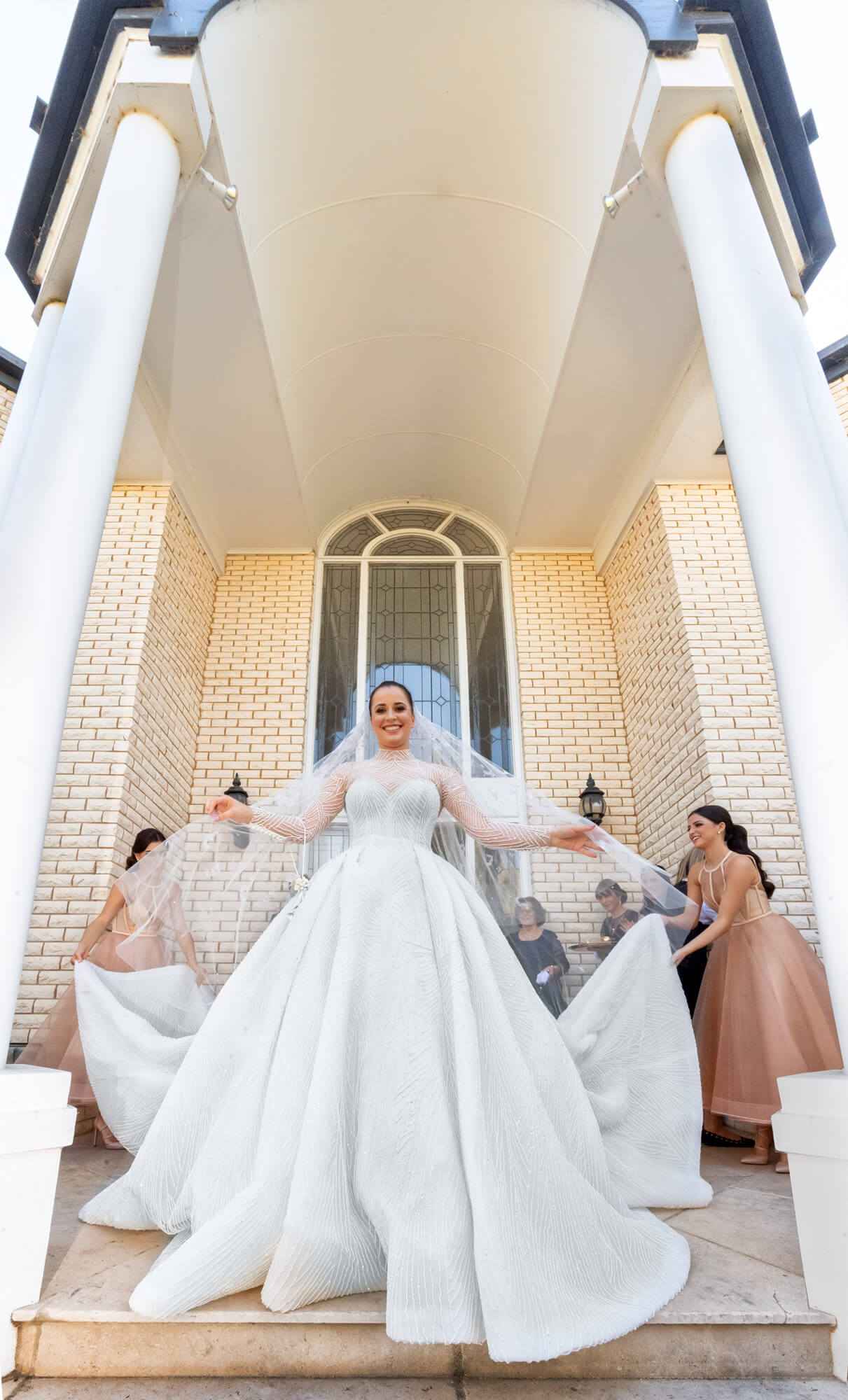 What Style / Styling did you choose for your wedding?
 We went with gold and white and wanted a Gatsby sort of theme. 
Our flowers were white in low gold vases. We went with a low arrangement so it was easy for everyone to communicate on the tables. Cake was plain white with white flowers. We wanted a plain cake because we had a very nice cake table. It was gold mirror to match the bridal table.  We wanted to go with older cars to go with our theme. 
The overall look was soft and the gold mirrored features gave it a very glamorous feel.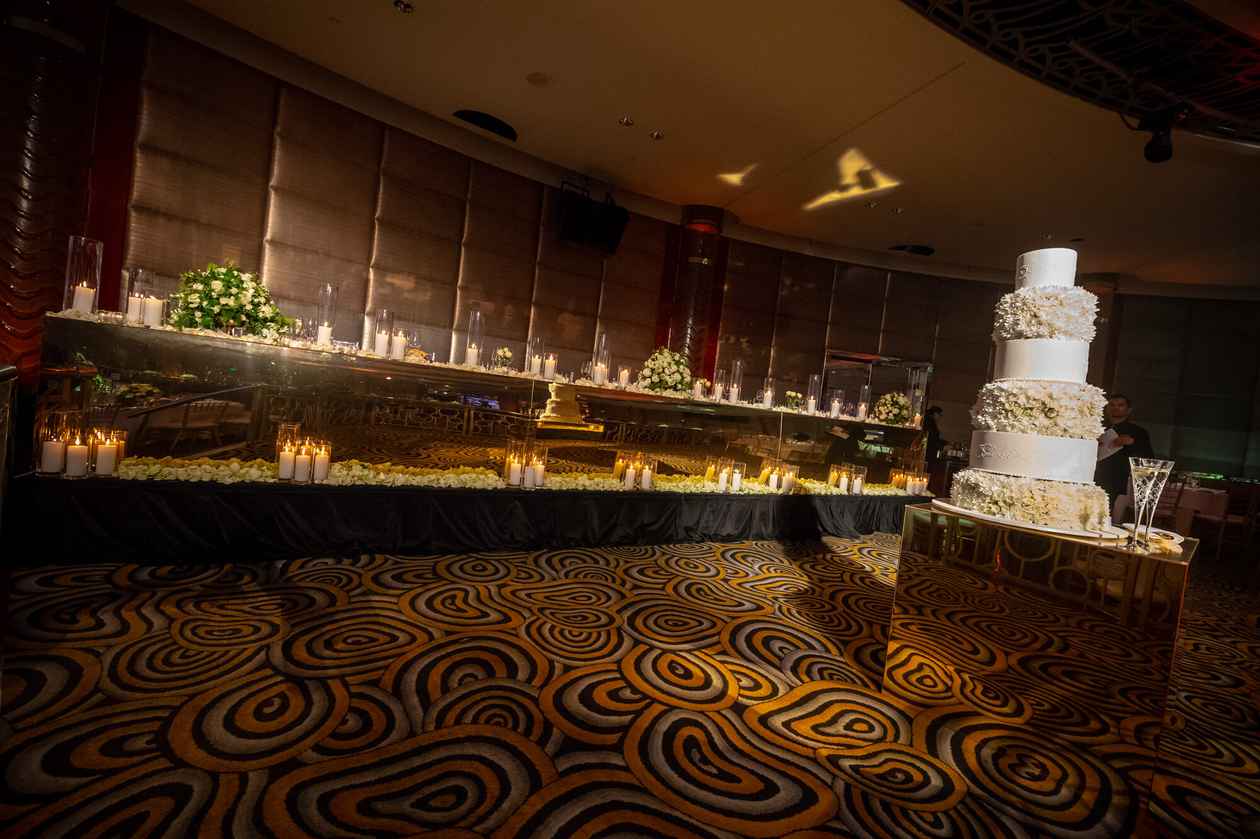 What were the highlights of your day?
The highlights of the whole day was walking out of the church and walking out at the reception.  The church was so beautiful and as we walked we were so happy. After we walked out we felt like we could both relax because the hard part was over. Walking out at the reception was another highlight. Saying goodbye to all of our loved ones. We both felt so much love from everyone in the room and it was very special. Everyone was so happy for us.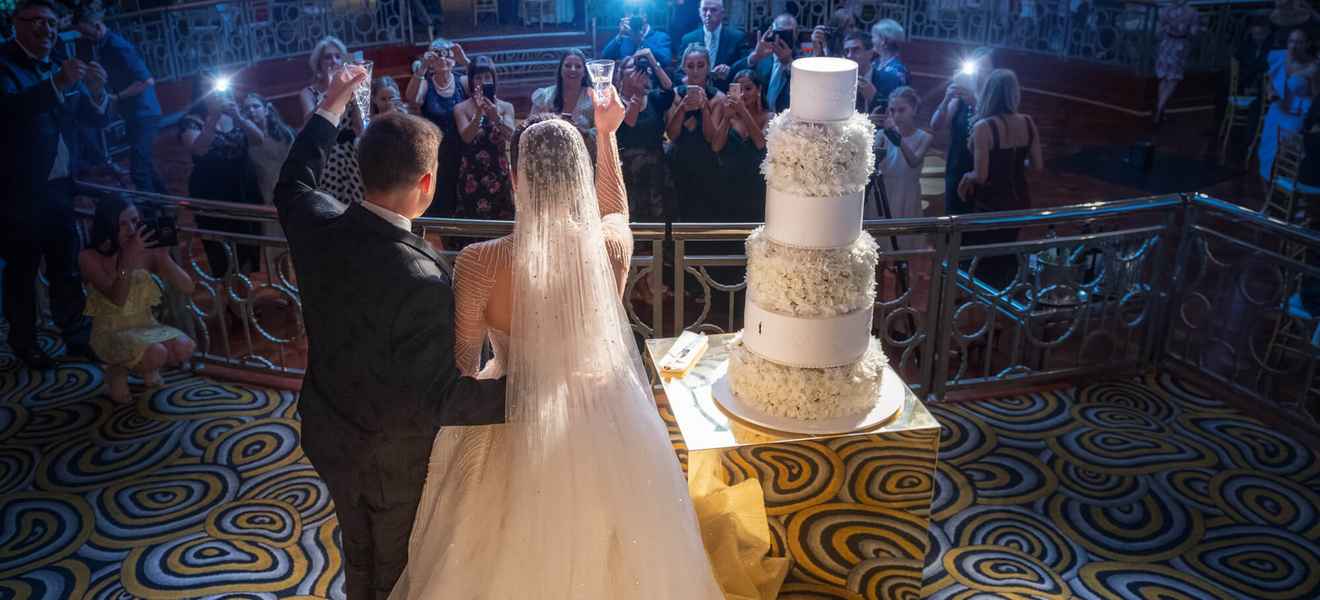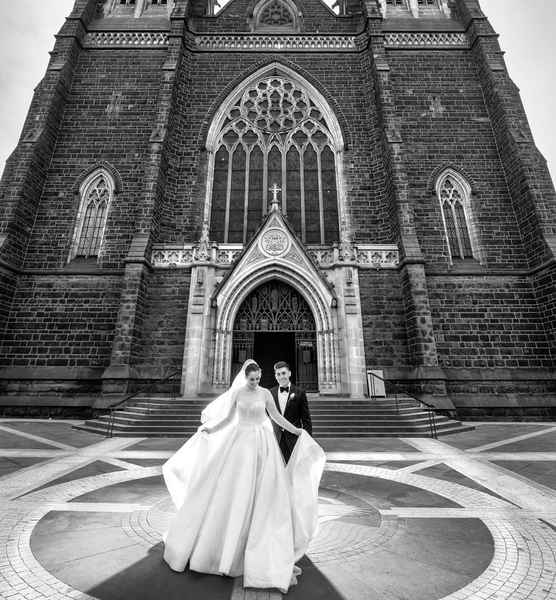 Tell us about any funny, poignant, challenging or emotional moments?
We both left from Shepparton and nick was meant to leave 30-60 minutes before me. I was so hungry and we had to fuel up the cars at Wallan. As we pulled up nick and the boys were right in front of us (so they were running late) I had to duck because I thought he would've seen me (the boys didn't see us at all). When we see them mum turned to me and said "that's ok, you can be late... make him sweat!". He definitely did sweat! That's what he gets for being late! 
We had some emotional moments. My mother is not an emotional person and as we were taking photos she started crying. I was very shocked. When my dad saw me for the first time he couldn't stop crying either. They have been the best parents in the world and I was so happy to have them with my on the most special day of my life.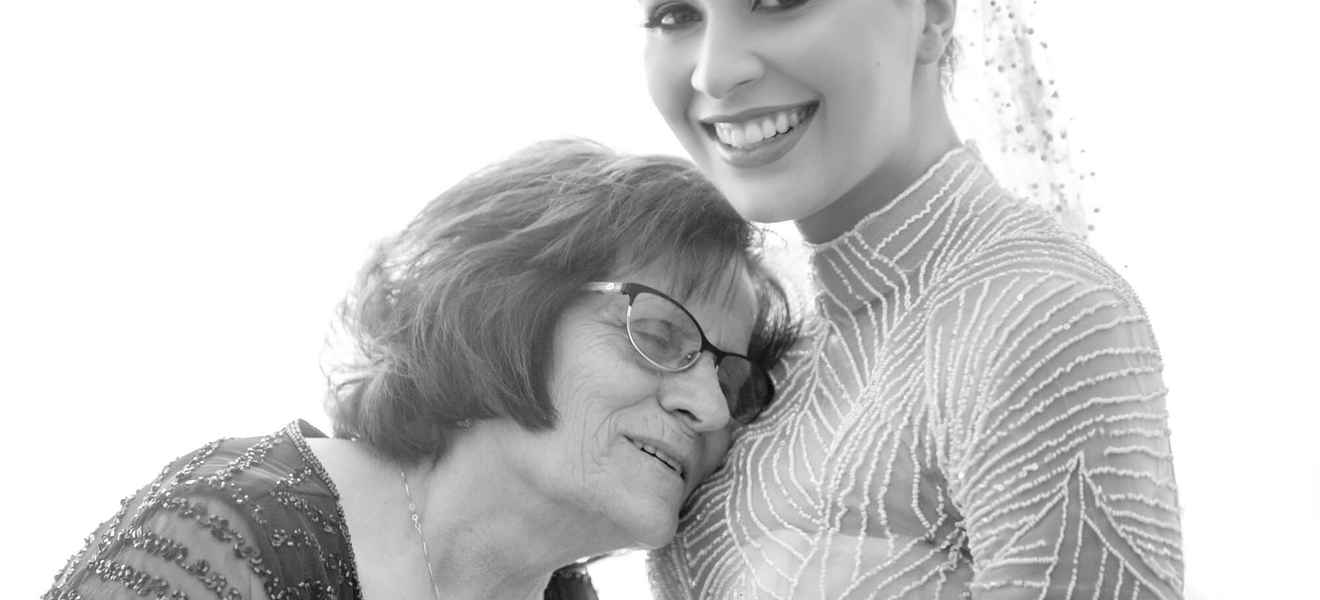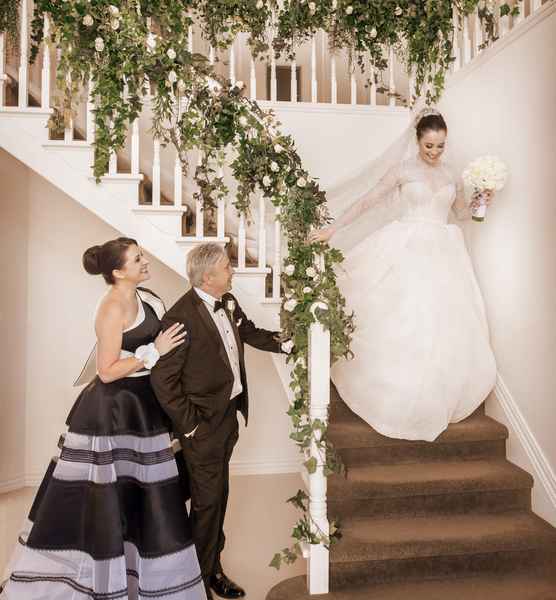 Where did you go for your Honeymoon? Why?
We went to Fiji straight after the wedding for 1 week to go and relax and we booked a Europe trip to go to in June! We are going to London and Italy. I've never been anywhere and Nick has. I've always wanted to go to Italy and nick has a lot of family there.

Do you have any advice for other brides?
My advice would be to always be calm. Make sure you're organised and if anything goes wrong it doesn't even matter. You prepare for a day that goes so quickly! All of your hard work just disappears in a day. So don't stress too much about the little things because they don't even matter on the day.
For more inspirational wedding stories. Visit Real Weddings and find your perfect Melbourne wedding venues.