How did you meet?

In my parent's kitchen! HA! (No this was not arranged – LOL)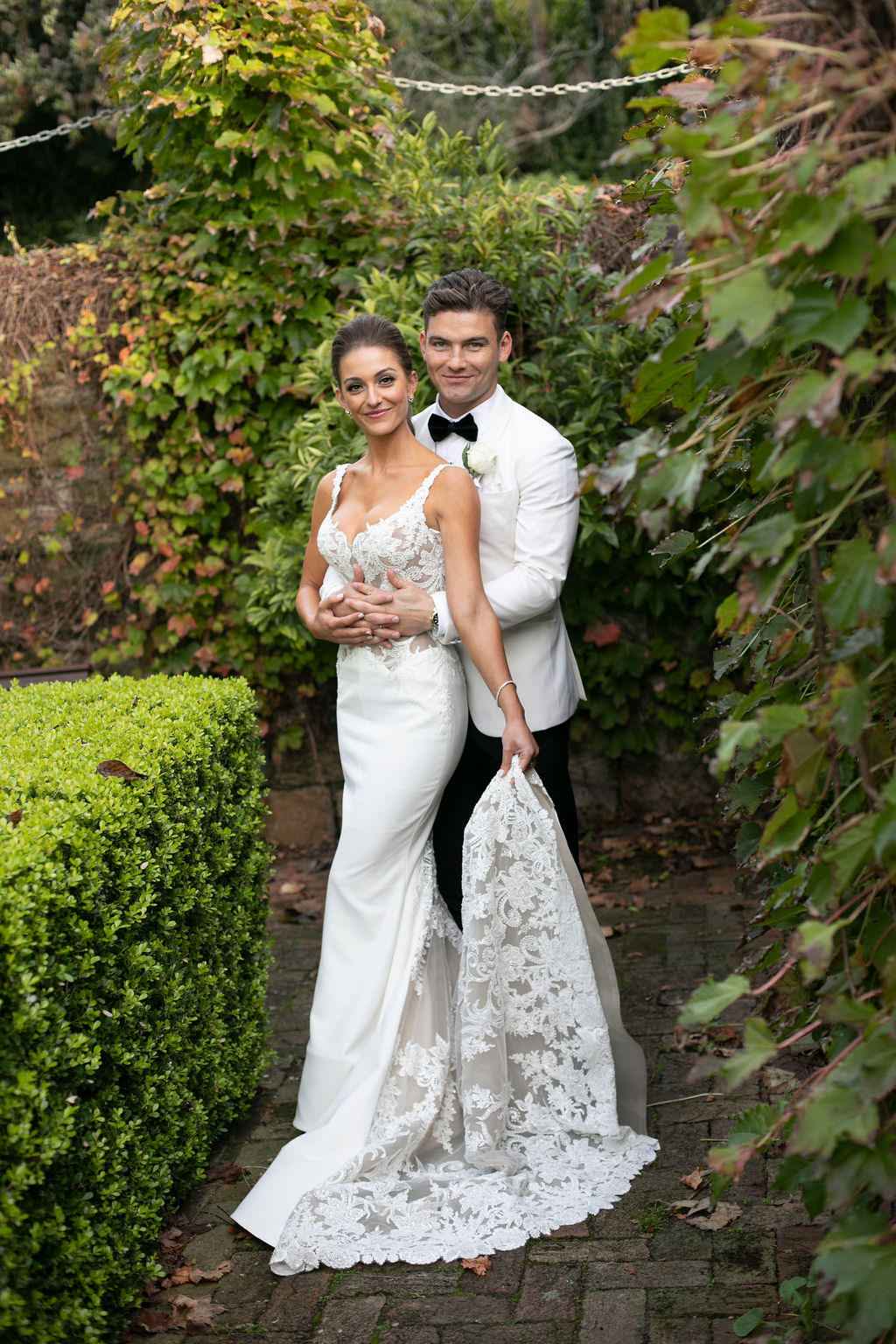 Tell us about the proposal. 

I have always had a soft spot for Balmoral Beach, I share a lot of childhood memories there and frequently go down there to walk my four-legged fur baby. Growing up in Mosman and going to school in the same suburb made it easy to take this beautiful beach for granted, but it didn't for me. I love visiting it. The day before my Birthday last year, Mike woke up very early (4:45am- not usual considering we had a fairly late night the previous evening) and insisted to go take sasha for a walk and to see the sun rise at Balmoral. We walked down to the beach, and soon enough found our way on "The Island" at Balmoral. No one was in sight! With the sun slowly rising, and sasha sniffing the due off the grass, before I knew it, Mike was on one knee in my favorite happy place!!! I couldn't have been happier!!!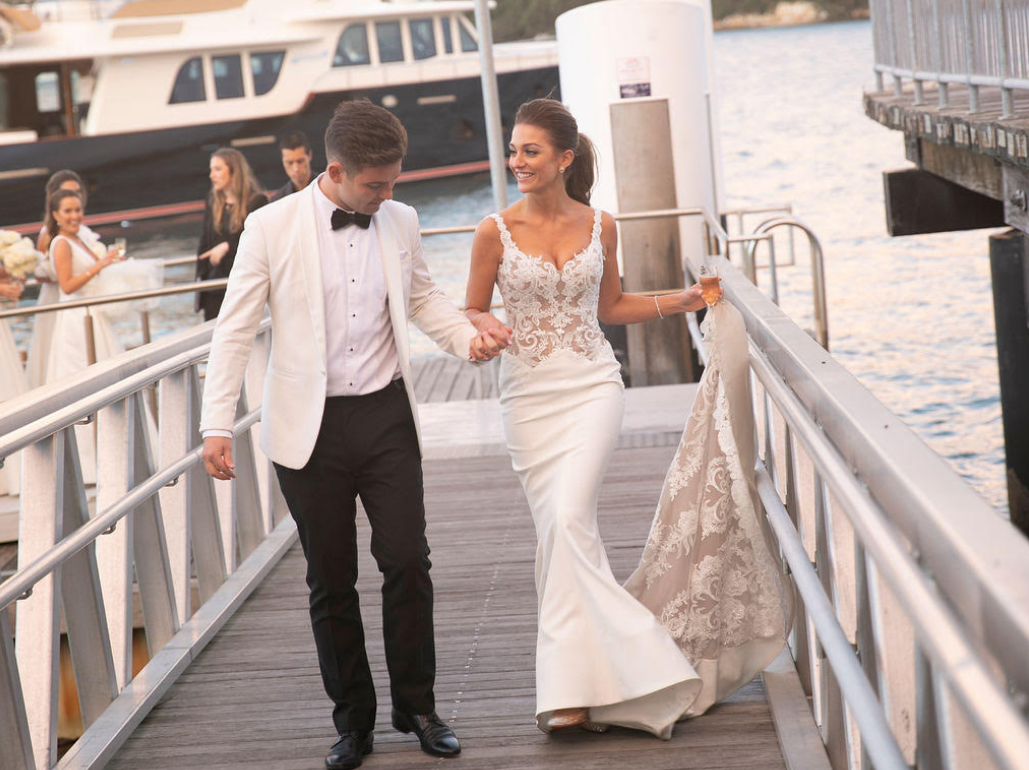 How did you choose your Venue and location? Why?

Being close to the water was really important to us. Mike grew up in Hunters Hill. I wanted both sides of the family to feel connected to the wedding. I'm Greek Orthodox so we had a traditional wedding service at the St Spyridon Church in Randwick and transported all guests to Deckhouse. I loved the serenity and the team at Deckhousefrom the very beginning were so helpful in every single aspect of planning the wedding at their venue.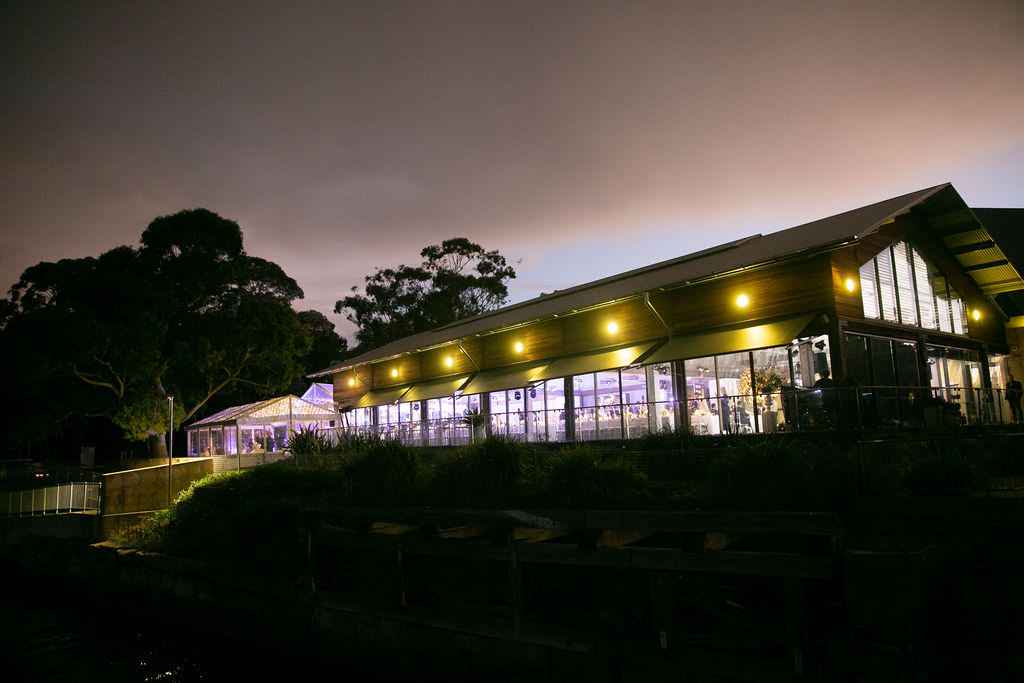 Tell us about your Gown (style, how you found it, what you loved about it).
 
What about the groom and the bridal party fashion choices? I went around to a lot of boutiques to try dresses on. In the end, Steven Khalil's gowns were non-comparable! We loved his quality and attention to detail. I'd now consider him as a friend, he is a genius!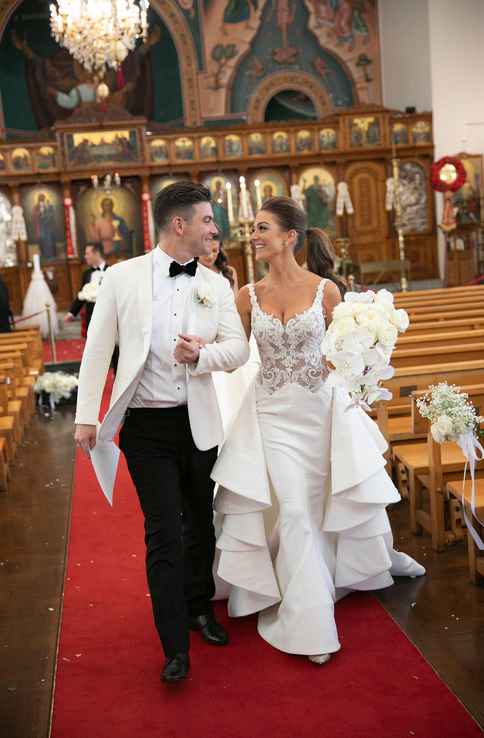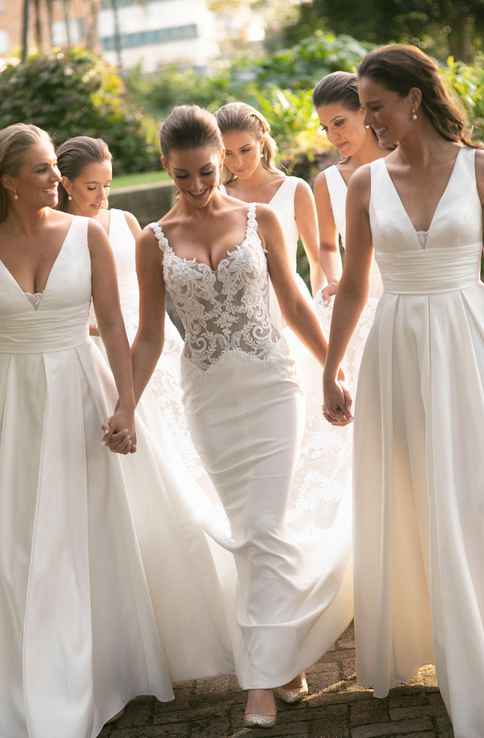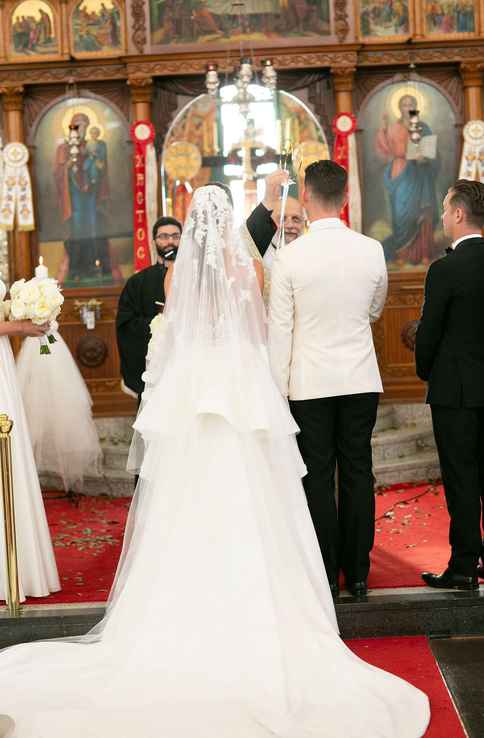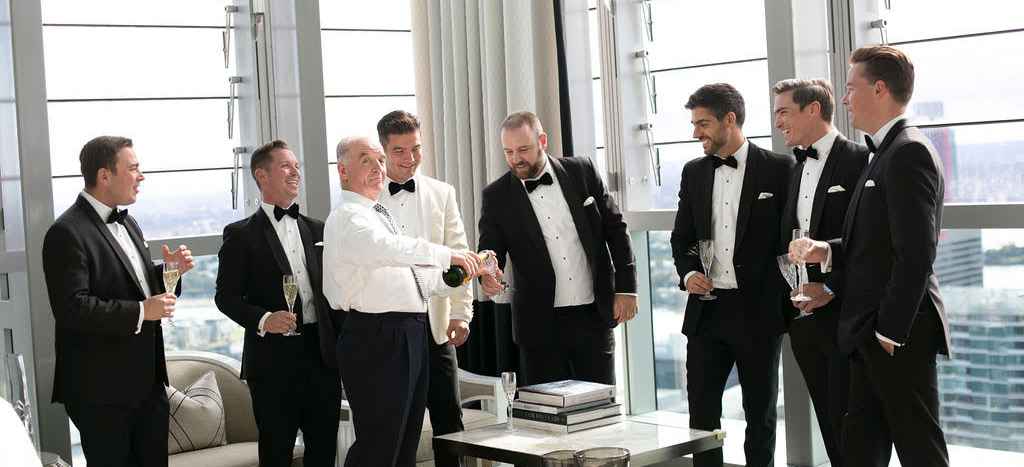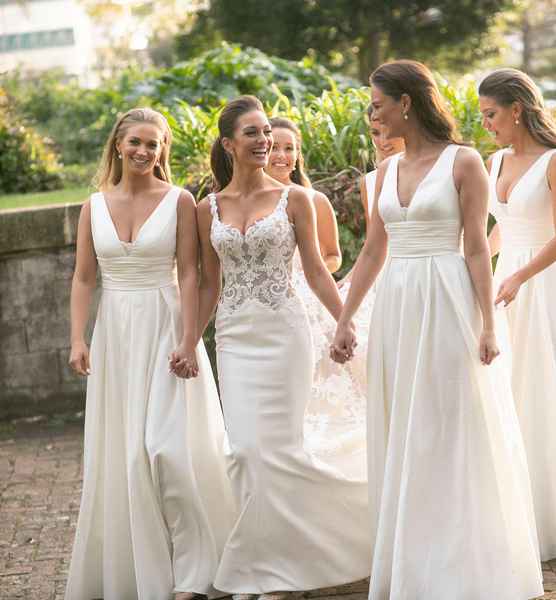 What Style / Styling did you choose for your wedding? (eg: colour scheme, flowers, stationery, cake, transport, details, themes, inspiration, the overall "look and feel")

It was a "romantic" feel with lots of candles, Perspex and crystal. Flowers were all ivory/ white and a touch of pink tones, all stationery was ivory and grey.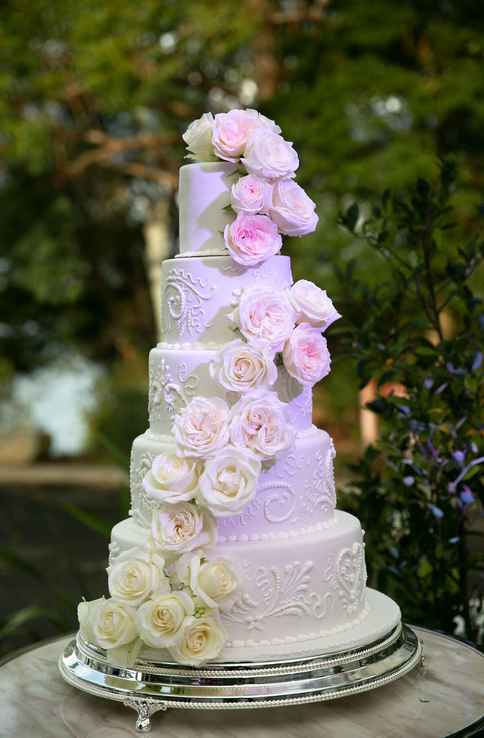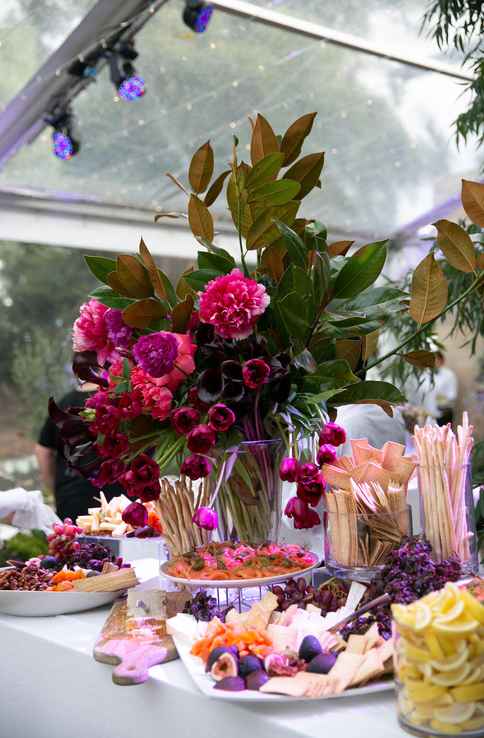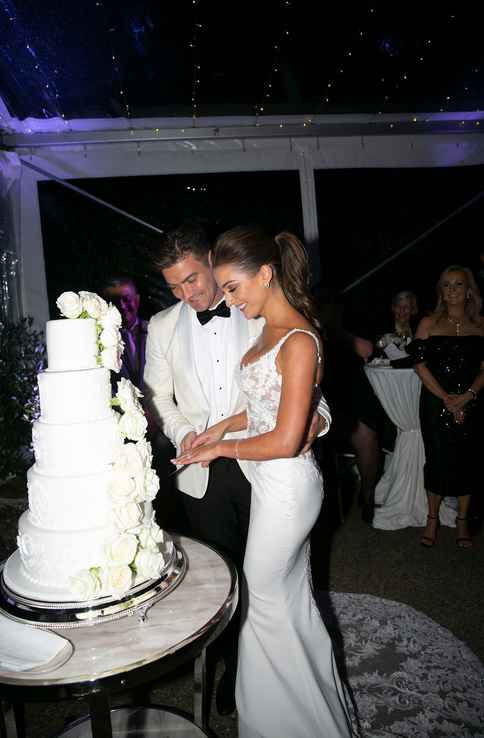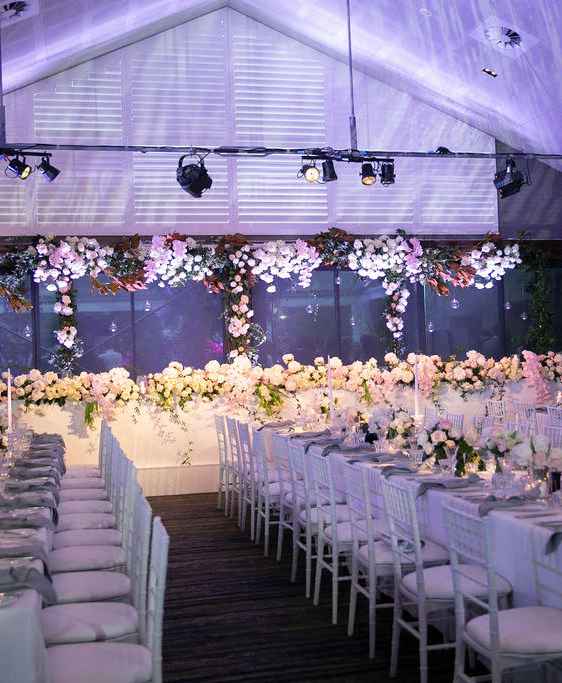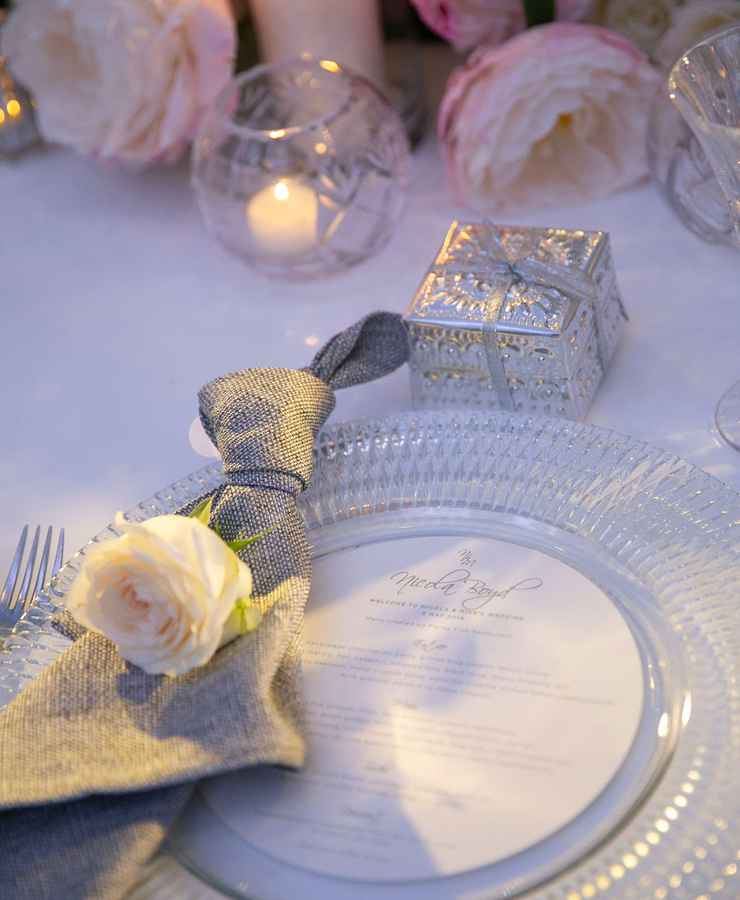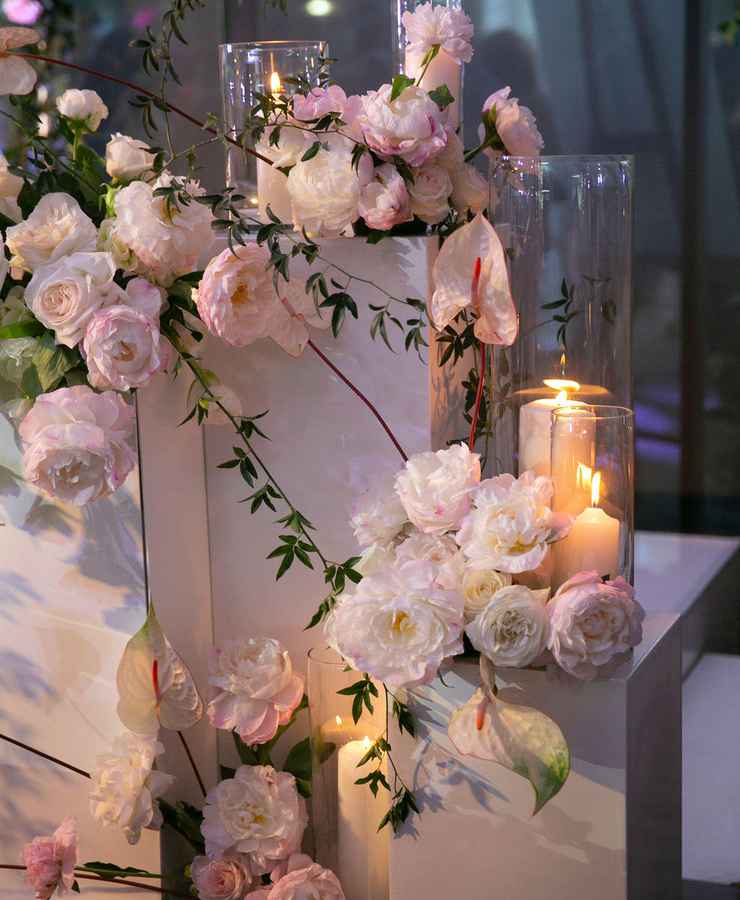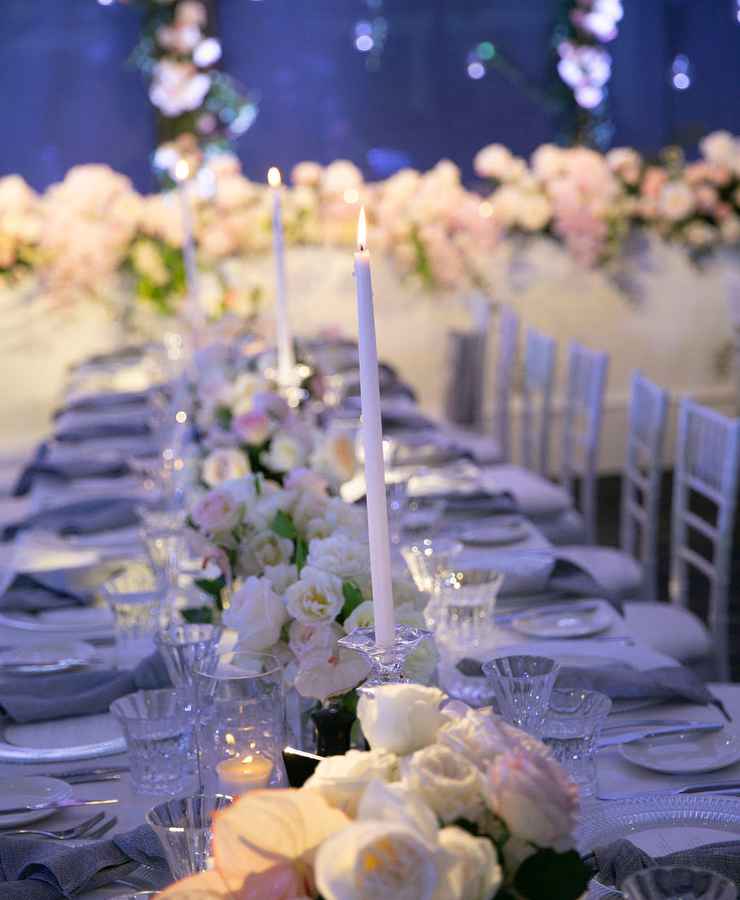 What were the highlights of your day? 

Once we got married at the church, the bridal party and Mike & I left and went to McKell park Darling Point where we had our photos. We then got on a boat to drop us out the front of Deckhouse. Arriving by water allowed us to see all our guests and the lit-up venue from a different aspect. It was gorgeous. The time of day was divine as the sun was about to set. It was also super special to have that length of time to spend with the bridal party and enoy a few glasses of bubbles together. 
Tell us about any funny, poignant, challenging or emotional moments? 

Watching the video footage It was so funny watching my Dad's face walk me down the aisle. He found the day (and lead up) emotional. And this was written across his face. This is a man who doesn't every really shed a tear. It was touching but also very funny.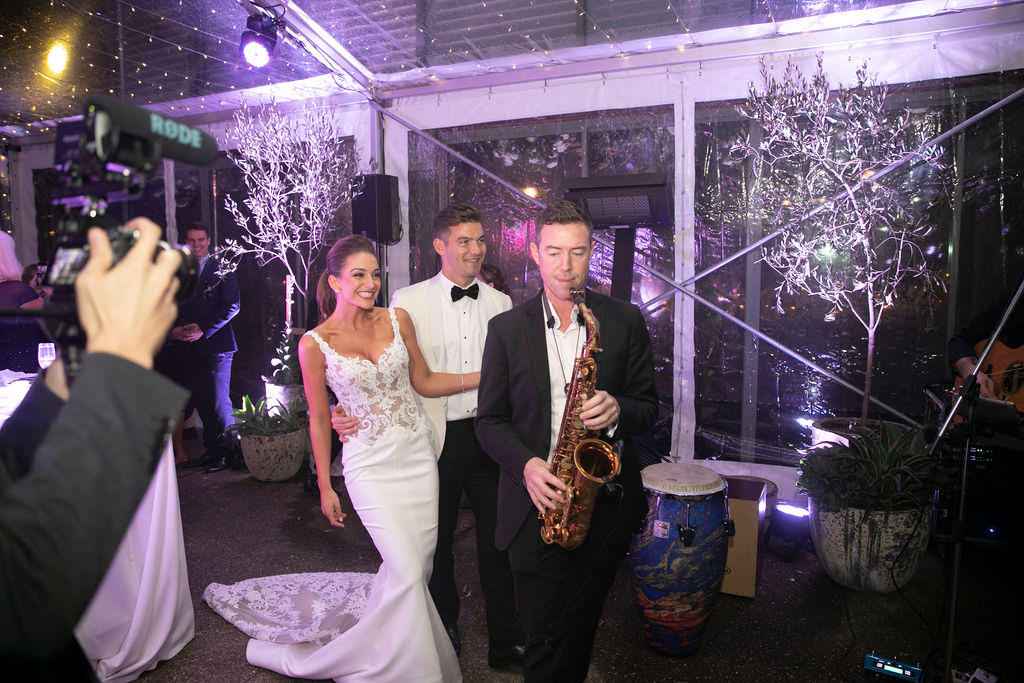 Where did you go for your Honeymoon? Why?

Mike and I always wanted to go to the Amalfi coast on our Honeymoon. IT was so picturesque. We also spent time in Capri and afterwards met up with 3 other couples and sailed around Turkey.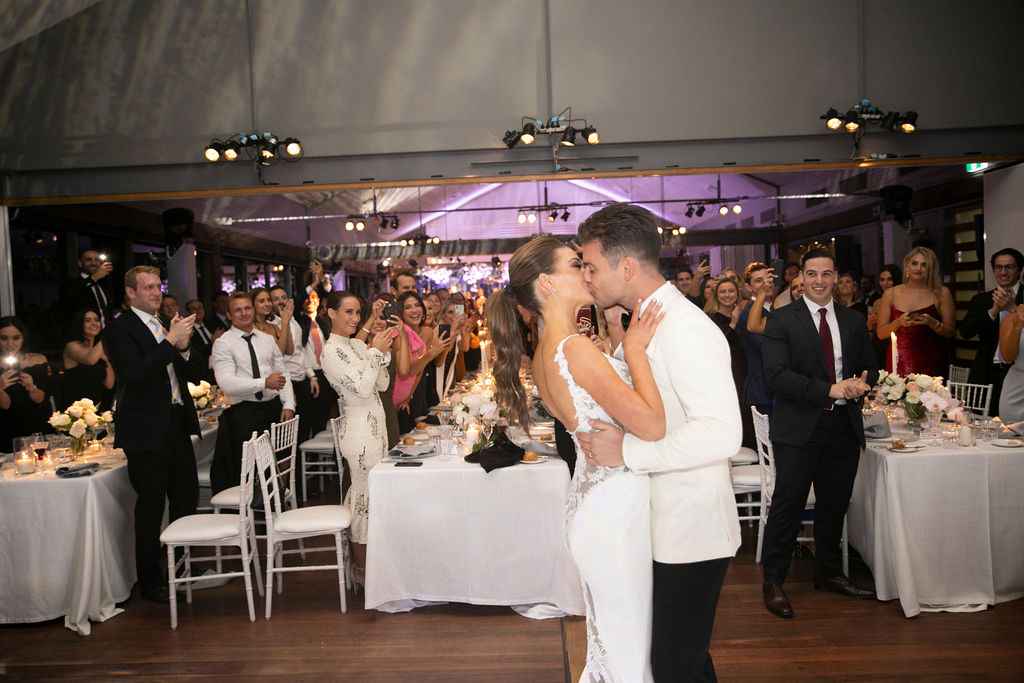 Do you have any advice for other brides? 

Make sure all the suppliers you engage and the venue itself resonates with you so you have a connection to it. On the day, enjoy every moment, and remain present. In our run sheet I allocated a small amount of time to remove mike and I out from the reception to sit and talk in the "green room" so we could have a moment just "us". 
We were so lucky to deal with the team at Deckhouse, they were EXTREMELY responsive and did everything to allow us to see our vision, come to life! They were magnificent.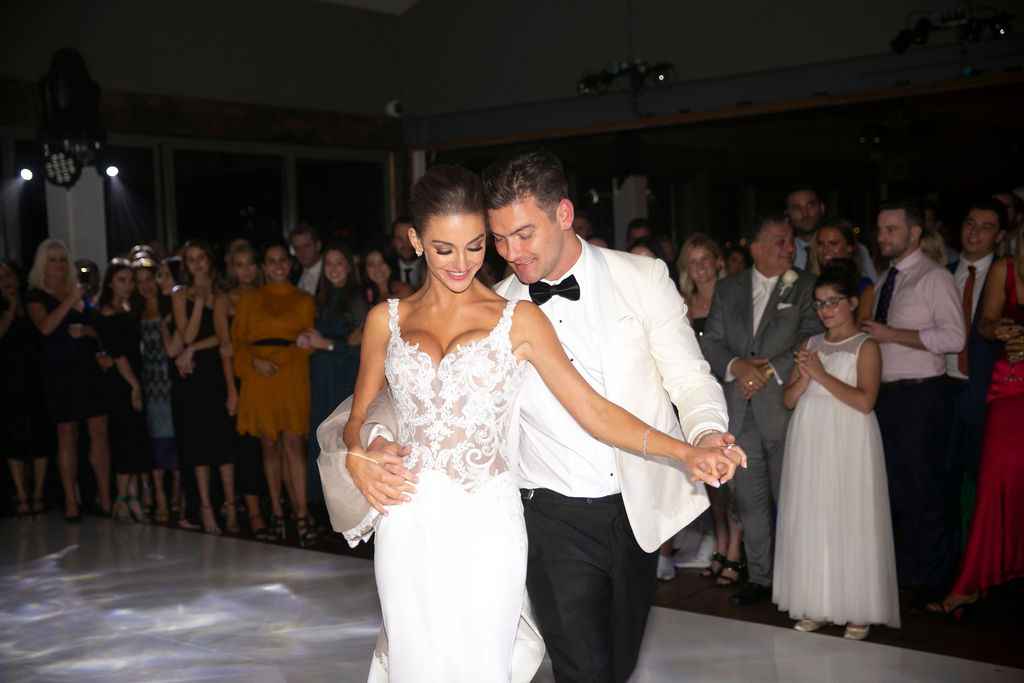 Is there anything else you'd like to add? 

Deckhouse went above and beyond in facilitating so much for us. They are very easy to work with and have a wonderful team of people.
For more inspirational wedding stories, Visit Real Weddings to find your perfect Sydney wedding venue or get your obligation free quote today at The Deckhouse!