Picture the scene – you're standing hand in hand with your partner on a fluffy white-sand
beach, with the waves lapping against the shore and the sun dipping down into the sea. 

Is there a more dreamy setting to perform your nuptials? Perhaps not, but this picture-perfect the scene requires many months of planning to create.
If you are dreaming of a tropical wedding, consider the following dos and don'ts to keep your planning process on track.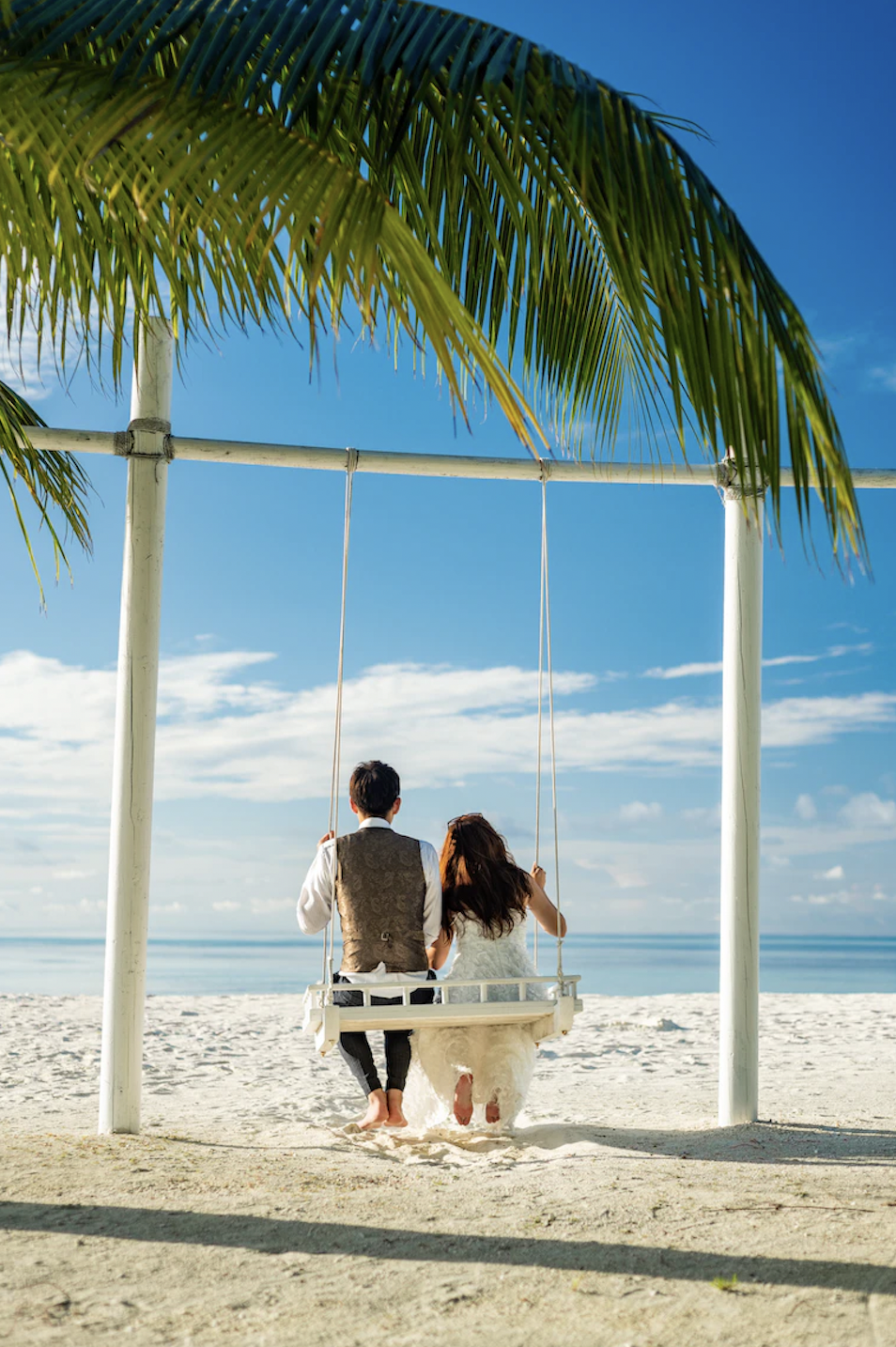 Do:
Your research
There are so many extra elements to planning a tropical wedding that need to be carefully researched well in advance. Flights, accommodation, weather trends, cuisine, local laws and regulations, transportation around the area and any special finishing touches all need to be looked into – among many other things! To avoid becoming overwhelmed, make your own checklist of tasks and note how much time you have to do them. From there, you can methodically work through the list, allowing for plenty of time to fix any issues that may arise.
Have a plan B
It's not uncommon for soonlyweds to factor in a few contingency plans to fall back on if and when they encounter any obstacles during the planning process – or even on the day itself. Having a plan B for different aspects of the day is particularly salient when planning a destination wedding, since there are generally more things to think about and more boxes to tick. Contingency plans could relate to many different things, including accounting for bad weather, wardrobe malfunctions or changes to your guest list.
Lean on the theme
Planning this type of wedding presents the perfect opportunity to lean on the theme of all things tropical. Don't just save the palm trees and bright colours for the big day either – bring a sprinkle of sunshine to the planning process by jazzing up your invitations with vivid colours and summery designs.
Another key component of any wedding that can be strongly influenced by your chosen destination is the food and drinks menu. Think about serving fruity cocktails alongside local treats to really give your guests a true taste of the tropical life.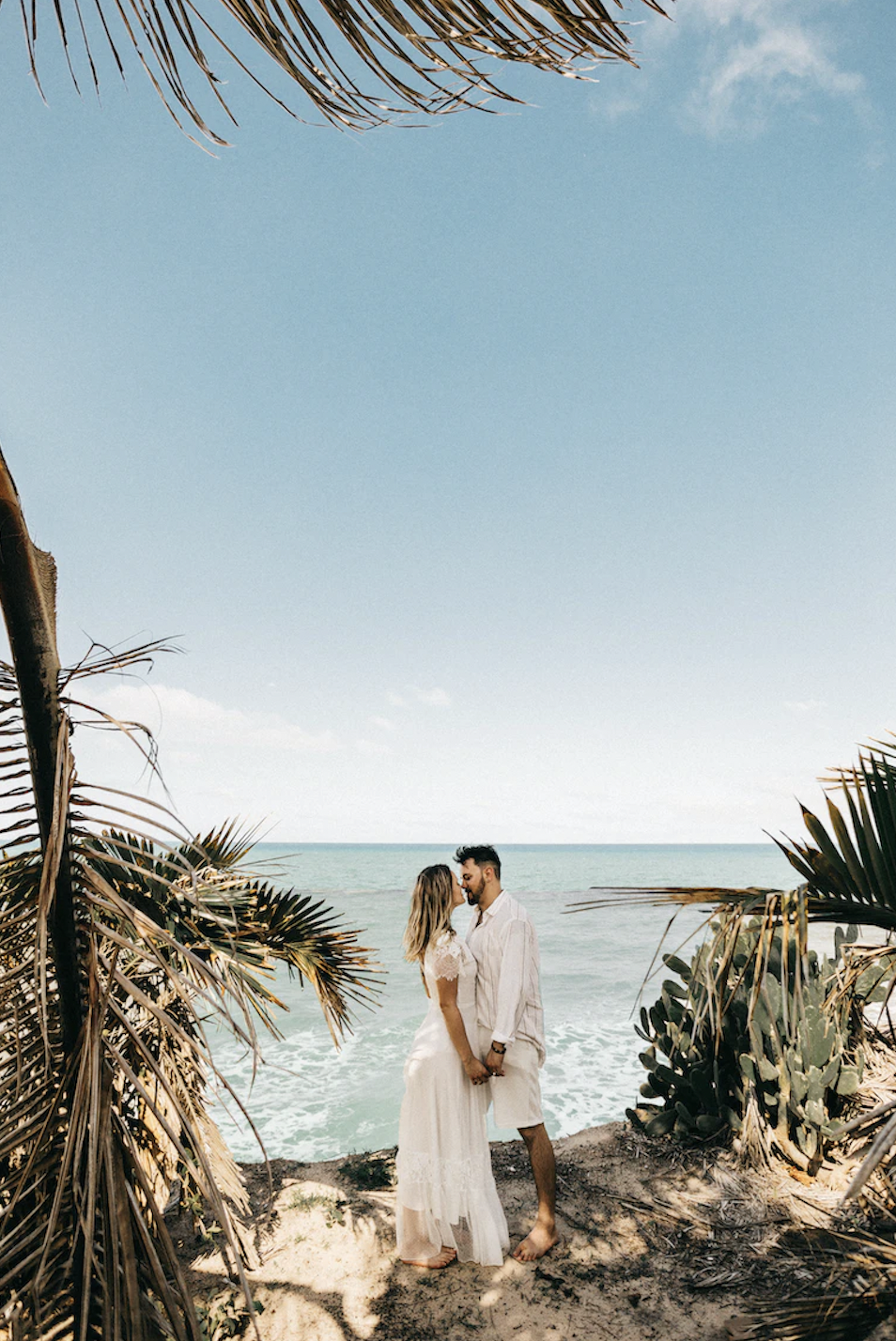 Leave it until the last minute
Planning a wedding in your home country can be complicated enough. When you factor in all the extra elements of a tropical destination wedding, make sure to allow yourself and your guests enough time to properly prepare. While the finer details will inevitably change along the way, it's important to secure a venue and date as soon as possible. Not only will this help to guide the rest of the planning process, but it will increase the chances of receiving more positive RSVPs.
Underestimate the weather
If you're heading to a sun-soaked tropical destination, don't underestimate the importance of preparing for the weather. From your decorations and venue setup to your outfit choices, soaring temperatures can quickly ruin your special day if you haven't taken the necessary steps to prepare. As we mentioned before, it's also important to have alternative plans inplace in case of bad weather.
Be too obstinate with your guest list
If you're counting on having your guests travel thousands of miles to attend your special day, you're likely to end up with a shorter guest list than you'd have for a local wedding. You can expect more last minute dropouts and there's a greater chance people will be unable to make it, so don't be too rigid with your preferred guest list – prepare for all eventualities. Remember to give them enough prior warning to save the date, and provide them with as much information as possible to help them make their own plans.
Did you like our top tips? We hope that it will help you to choose the right wedding locations, manage any challenges, and ensure you know how to plan a truly special tropical wedding.