1. How did you meet?

We met through work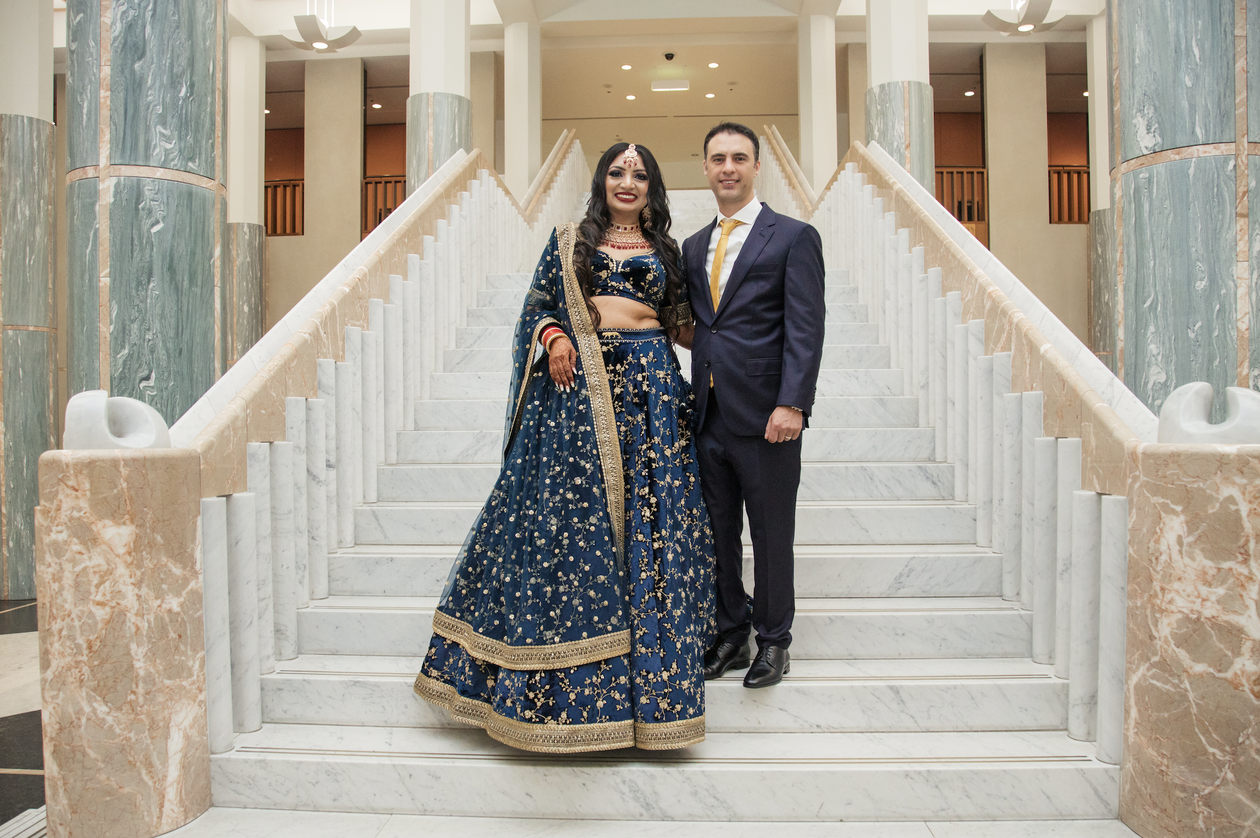 2. Tell us about the proposal.
 
Forever Starts Here amid Covid19 
"Andrew Zarb, Canberra based fell head over heels in love with Indian- Australian girl Reena Koak, based in Sydney."

We started it all with a long-distance relationship. We both met through work in Sydney City but live in different cities. We both had put in time, energy and most importantly love as we would travel between cities every weekend to see each other for so many years. And then came a day which celebrated a glamorous wedding proposal that celebrated the city of Sydney. He got on his one knee and asked me to marry him. Of course, I said yes and as they say, the rest is history.
3. How did you choose your Venue and location? Why?

We chose The Australian Parliament House, Canberra as our venue for both our wedding ceremony and wedding reception. We have 2 wedding ceremonies, 1 wedding reception and several pre wedding functions featuring the biggest venue of Australia - The Parliament House, designer wedding outfits for every occasion, 10 meter long veil with elaborate sequined dress embellished with pearls,  featuring 1967 Chevrolet Impala, 8 tier cake with gold work, elaborate dance routines, nonstop drinks for whole night and a delicious customized menu.
The western wedding ceremony was conducted at the Formal Gardens on the Grounds of The Australian Parliament House.
Wedding reception was inside The Great Hall of The Australian Parliament House in Canberra. The space is dominated by the Great Hall Tapestry, designed by renowned Australian artist Arthur Boyd in collaboration with the Victorian Tapestry Workshop. Woven in four separate pieces.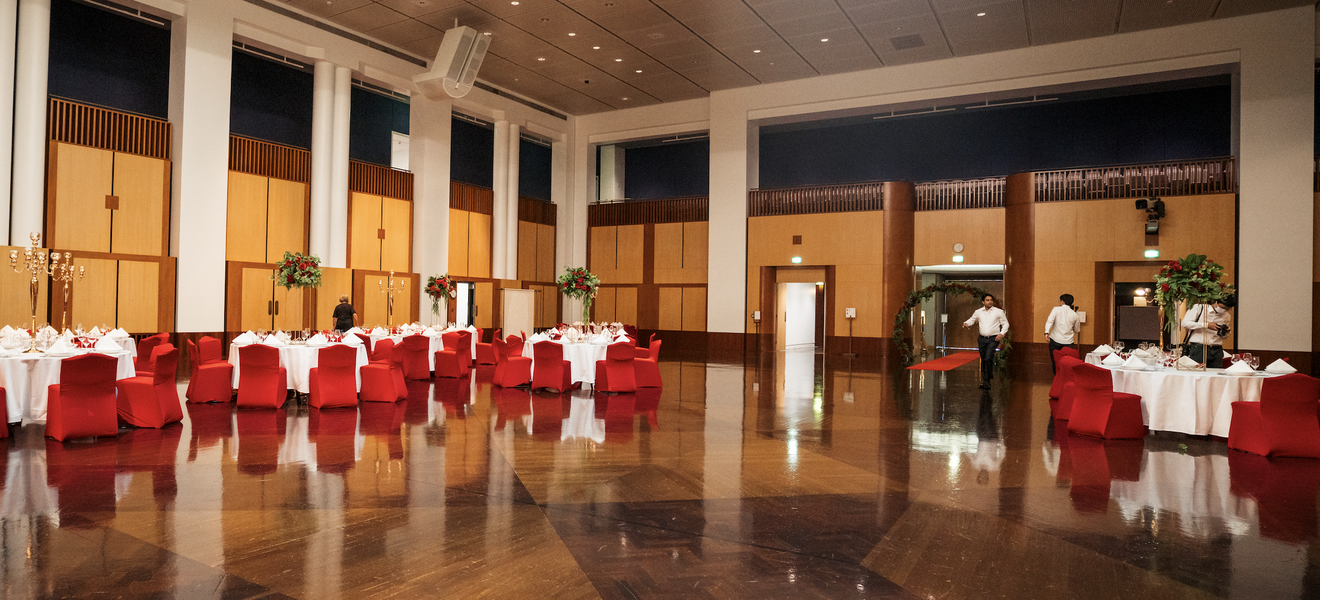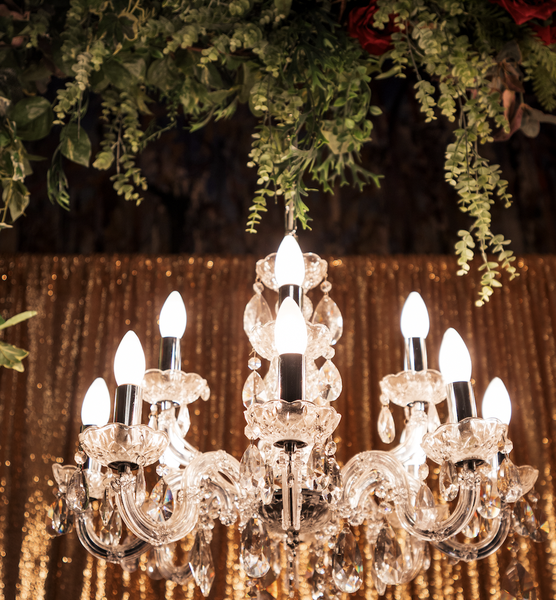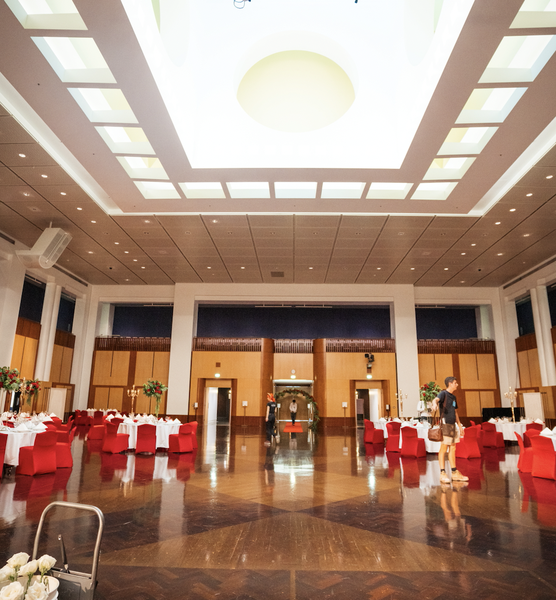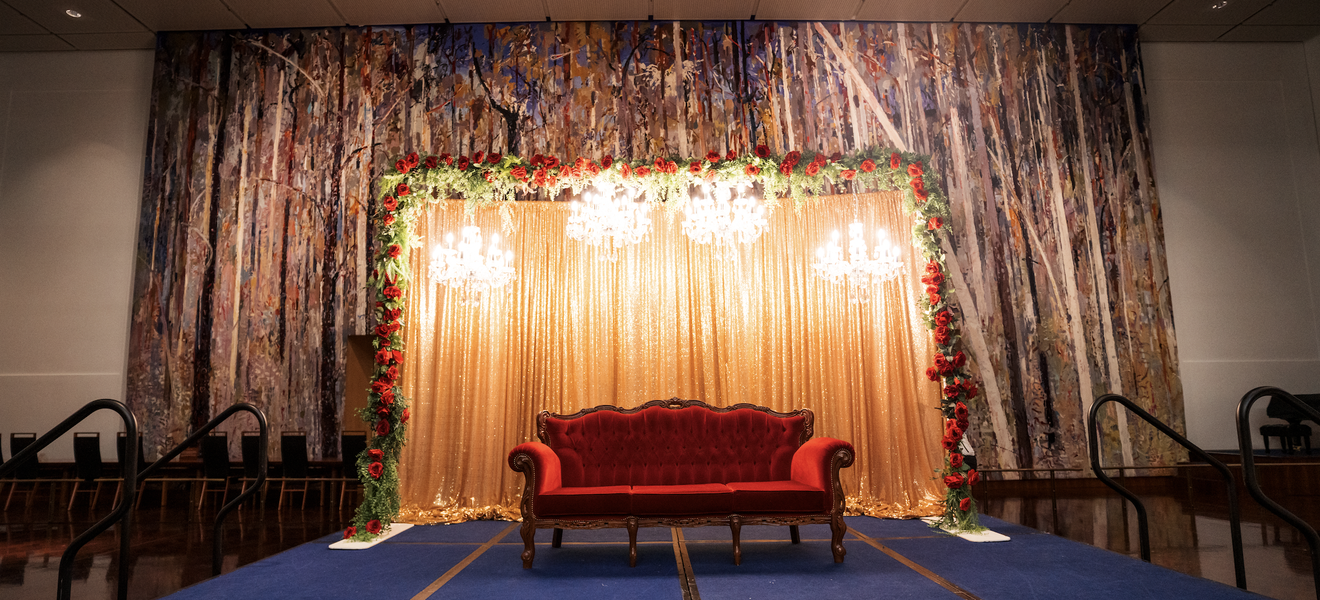 4. Tell us about your Gown (style, how you found it, what you loved about it). What about the groom and the bridal party fashion choices?

Western Wedding Ceremony – Andrew opted for a dark tuxedo, and I dazzled with a white dress with elaborate sequin and net embellished with pearls with a 10-meter-long veil. I had a group of 6 bridesmaids carrying my 10-meter veil and a long dress. White is a colour of purity in my husband's faith and is meant to represent the bride's, pure heart. It was perfect way to pay homage to my groom's roots. 
Wedding reception details – I chose to wear my favorite Indian designer Sabyasachi's detailed Indian wear called 'Lehenga' featuring a handwoven silk with fine tilla work and embroidered revival zardozi borders in velvet. It was a perfect outfit to pay homage to my Indian roots. While Andrew chose a custom-tailored suit from Boss International. Wedding reception featured The Great Hall, designer outfits, entry from the White Marble Foyer in the Australian Parliament House, 8 tier cake decorated with gold work and natural flowers, unlimited drinks, customised menu for guests, drum players, elaborate dance routines and nonstop music that lasted until midnight.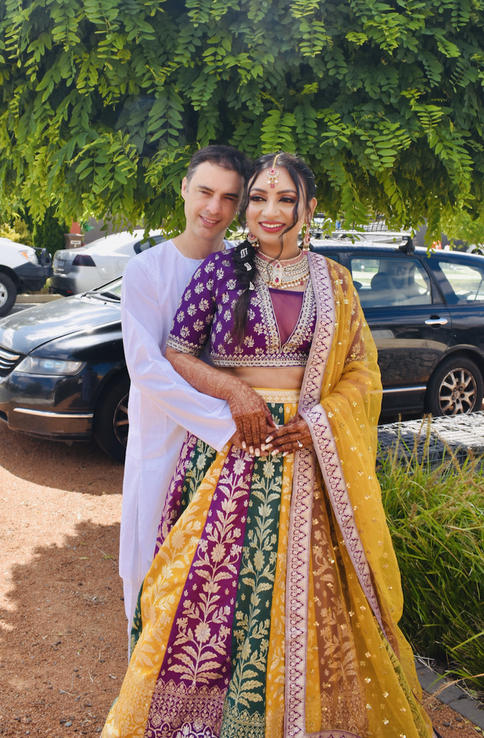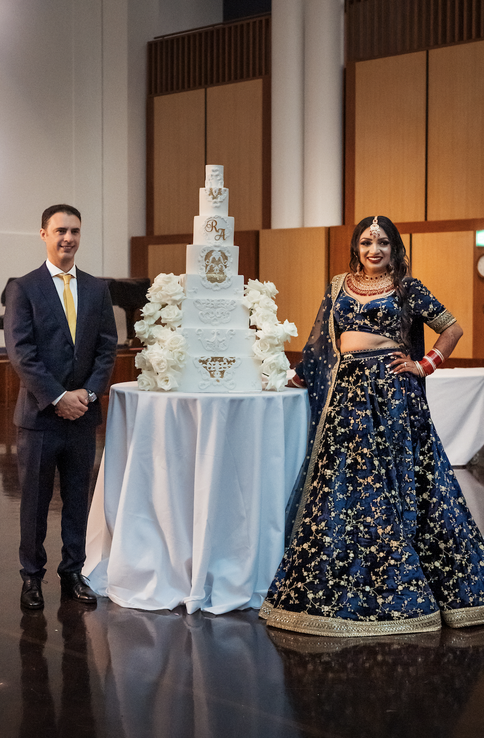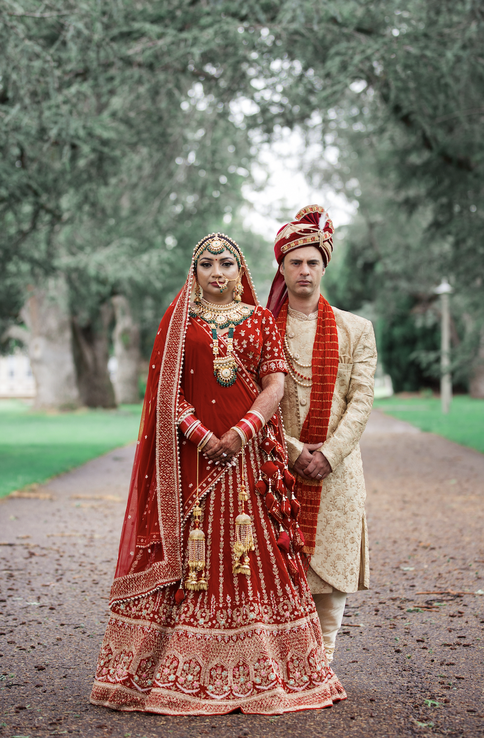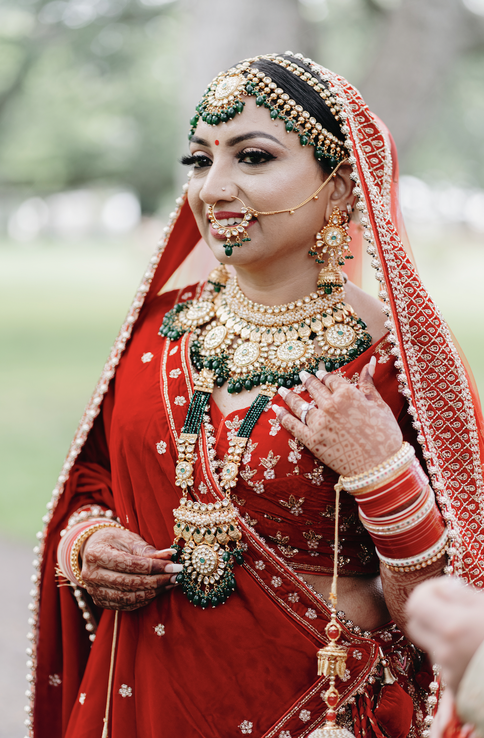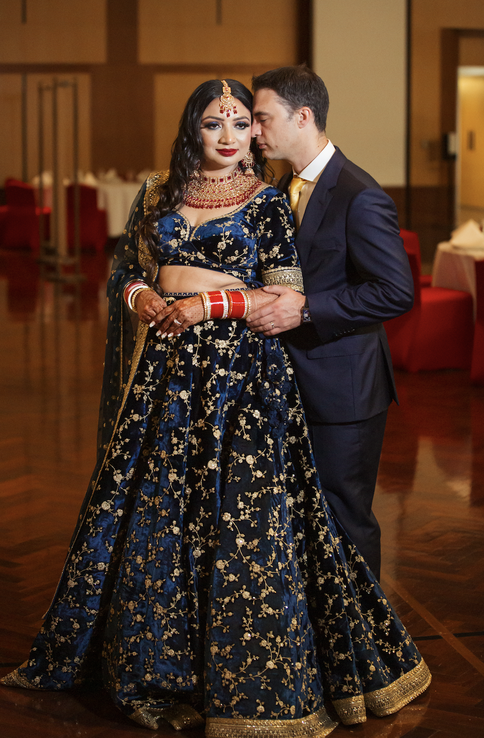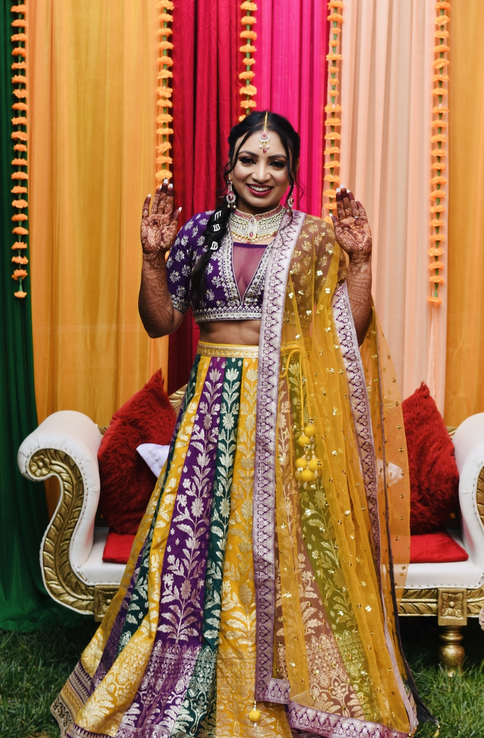 5. What Style / Styling did you choose for your wedding? (eg: colour scheme, flowers, stationery, cake, transport, details, themes, inspiration, the overall "look and feel")

It was a nonstop 5 day wedding ceremony that started with Henna night where bride's skin is decorated in immaculate henna designs, sangeet- musical extravaganza followed by Turmeric ceremony also known as Haldi, western wedding, wedding reception and concluded by Hindu wedding ceremony on last day to respect my Hindu heritage and taking vows in front of the sacred fire.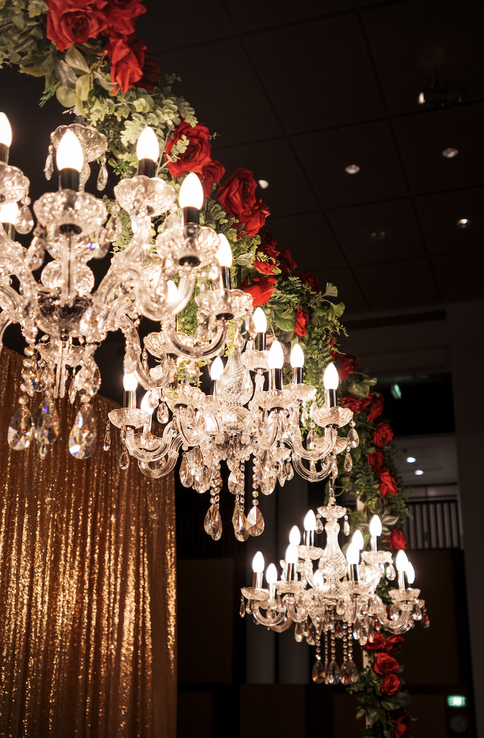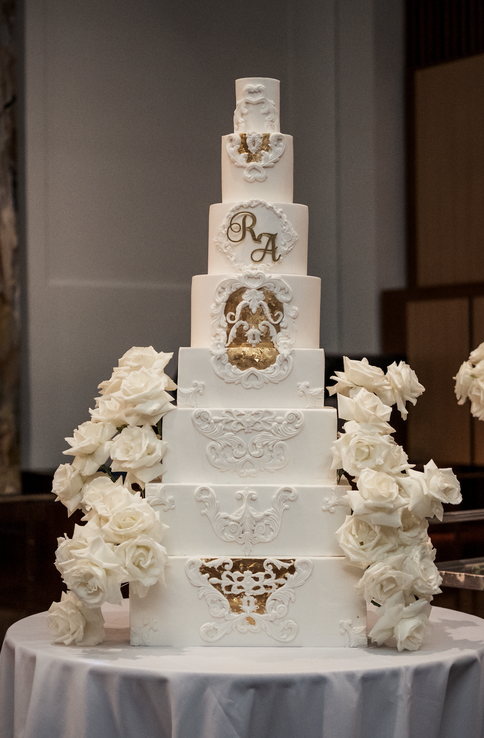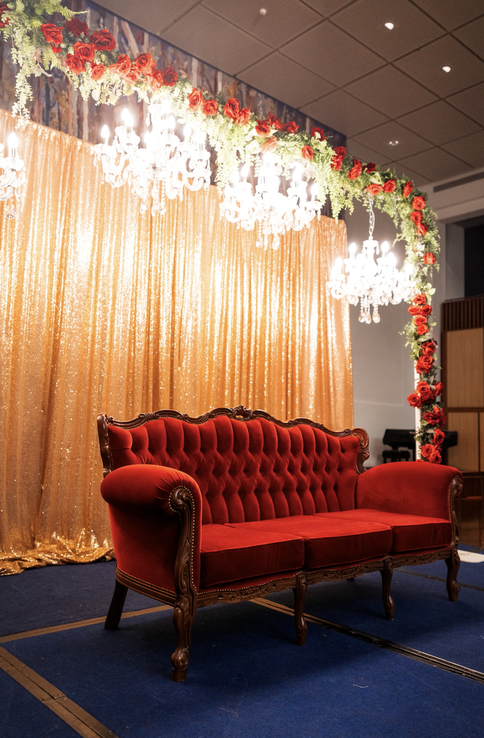 6. What were the the highlights of your day? 

Each event and ceremony hold so much significance for us. One of the most special things that our relationship has given us is the merging of families who love and respect each other's faiths and cultures. And our wedding with an amalgamation of both was so amazing," I love that our wedding was a religious mash-up. We took beautiful traditions that we both grew up with and personalized them in a way that made sense for us. It's been incredible to find the commonalities between our beliefs and figuring out how to blend them in a respectful and meaningful way."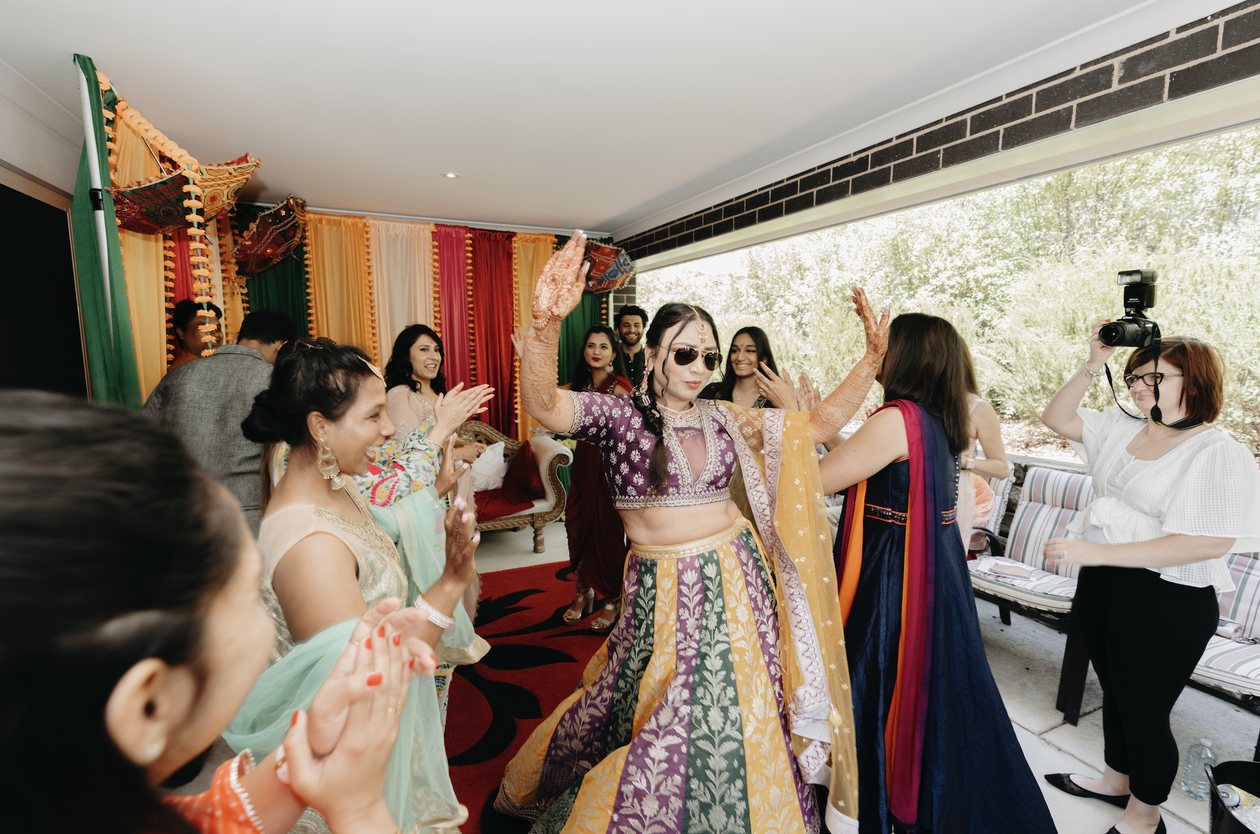 7. Tell us about any funny, poignant, challenging or emotional moments?

After couple of postponements and a pandemic, our wedding was happening, and we didn't want to miss this opportunity to make it the biggest day of our lives. As international borders were closed, we had guests from Sydney, Newcastle, Brisbane, Melbourne and Adelaide. It just happened on the right weekend as masks were introduced a week later and now in new year Covid cases have gone up.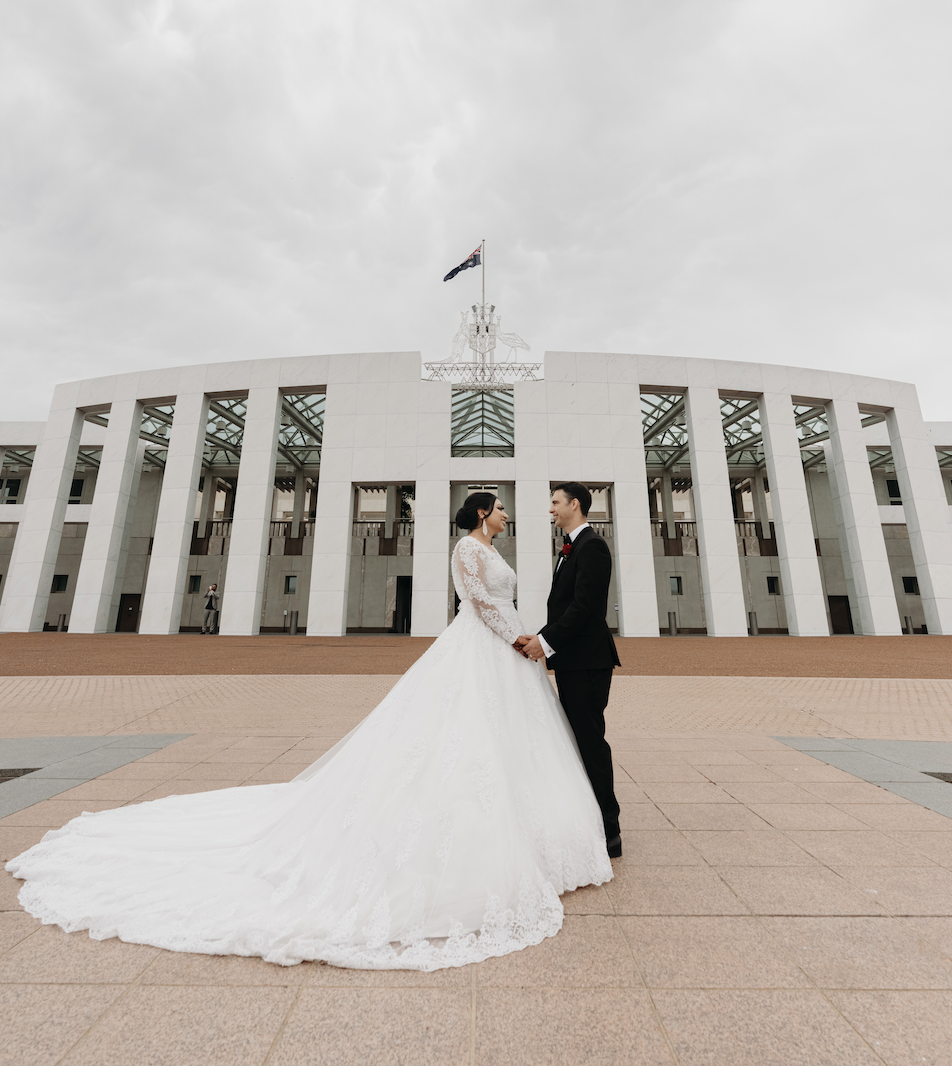 8. Where did you go for your Honeymoon? Why?

We went to Hawaii right after our wedding.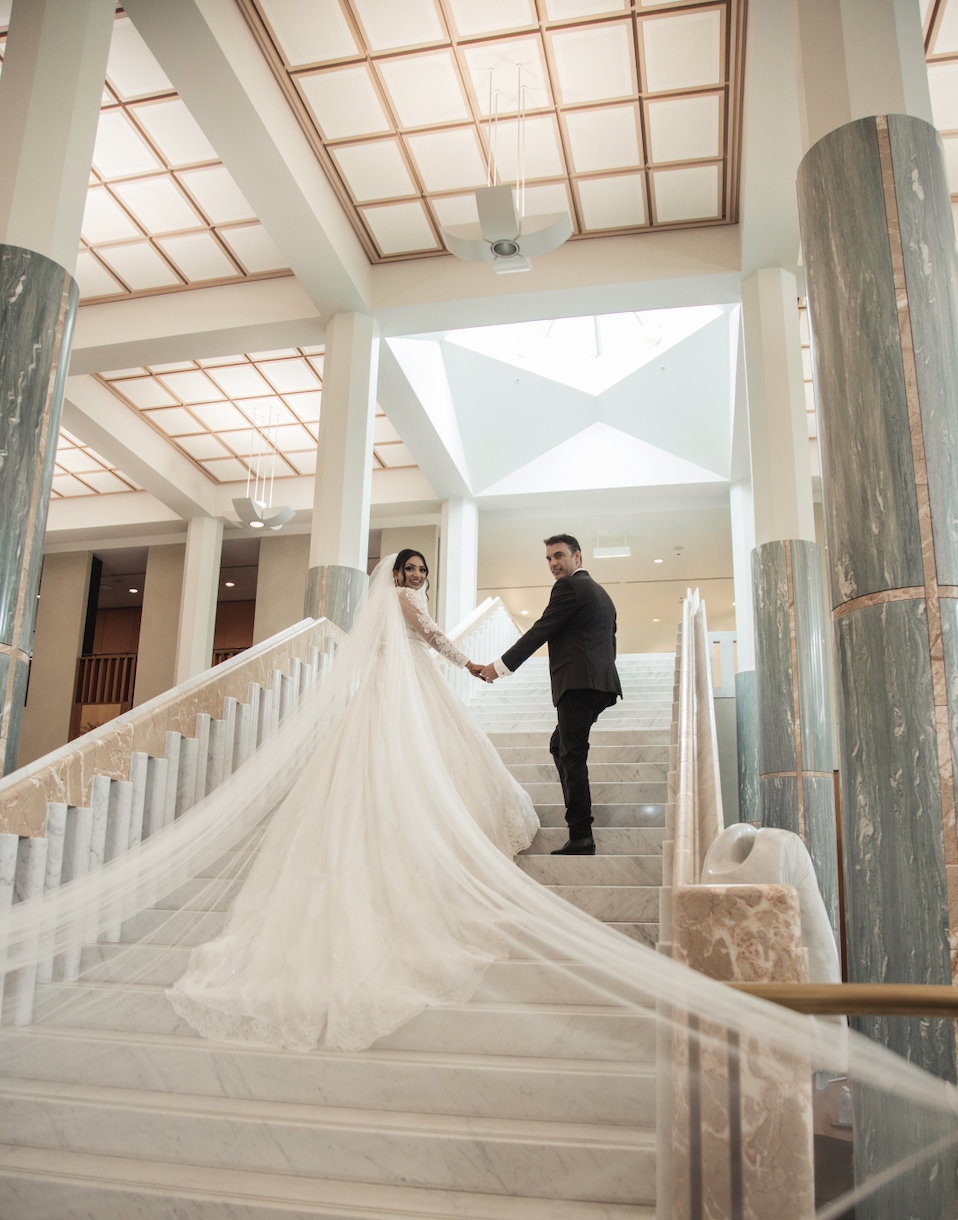 9. Do you have any advice for other brides? 

Just be yourself, relax and do not stress