LOVE AT FIRST SIGHT WAS WHAT BROUGHT REYNA AMAYA to Australia to be with Walter Futschik. From oceans apart to creating an eternal bond, their romance continued with an elegant wedding right in the heart of Melbourne's very chic 'Paris End'.
But, as Reyna quickly discovered, being a bride-to be in a brand new city can be a little daunting.  With that in mind, the first order of business for Reyna was to engage the services of a wedding planner.  "The whole process was very amicable and personal… having someone that knew Melbourne was extremely helpful, " explained Reyna.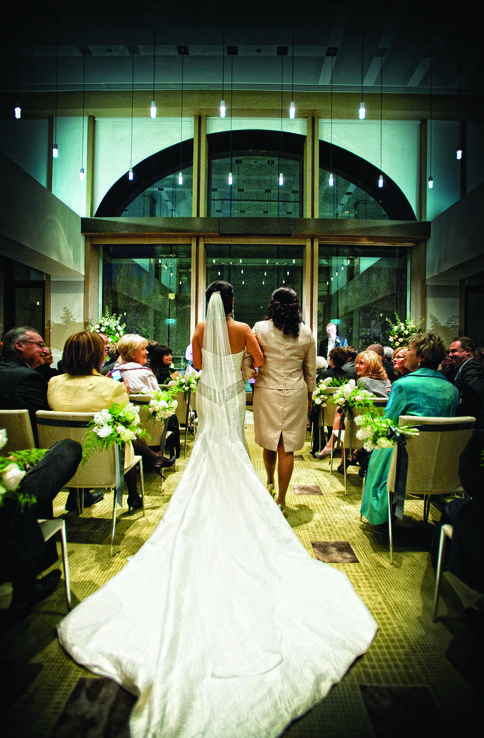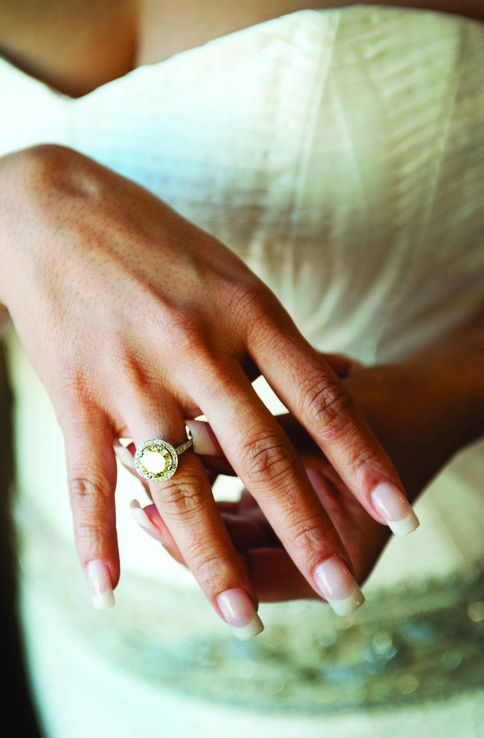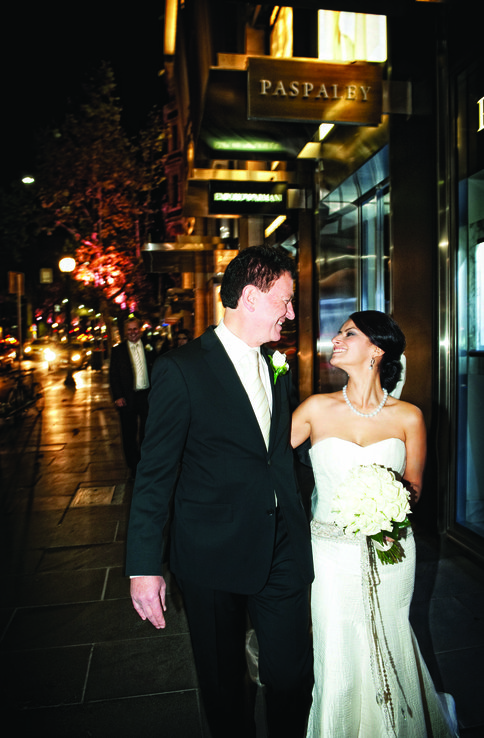 With the experience of Marisa Welcome from A Lavish Affair, Reyna now had all the inside secrets of the city at her disposal and when it came to choosing the venue, nothing says style in Melbourne more than the top end of Collins street ."The residence' at the Grand Hyatt with its open kitchen, fireplaces and gorgeous courtyard with clear roof, really set the tone for a beautiful evening. Marisa also suggested we incorporate a Mexican flavour, to honour my heritage, and the residence chefs provided us with gourmet nachos, the most delicious salsa...along with margaritas and Corona beer of course!"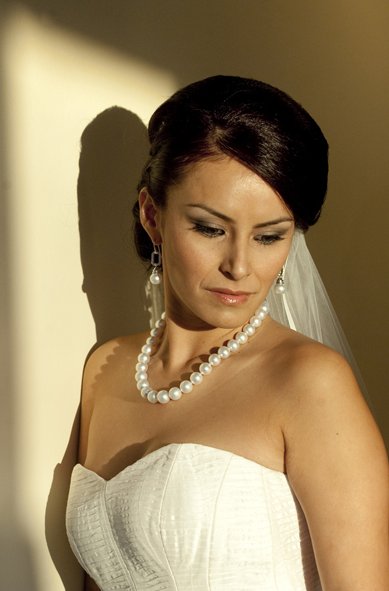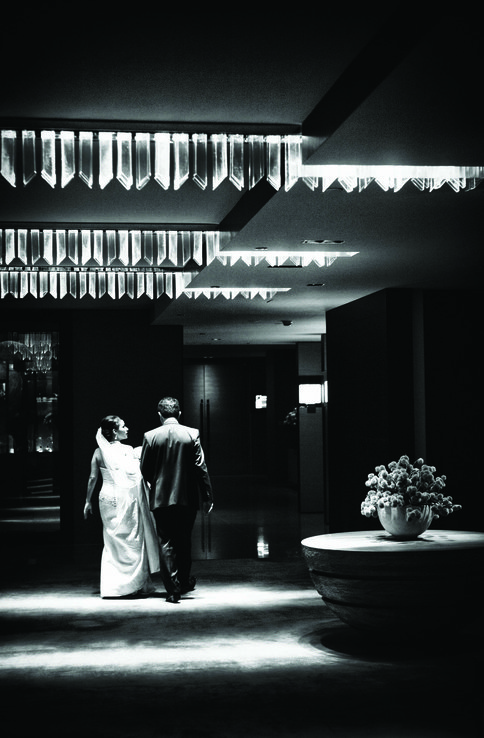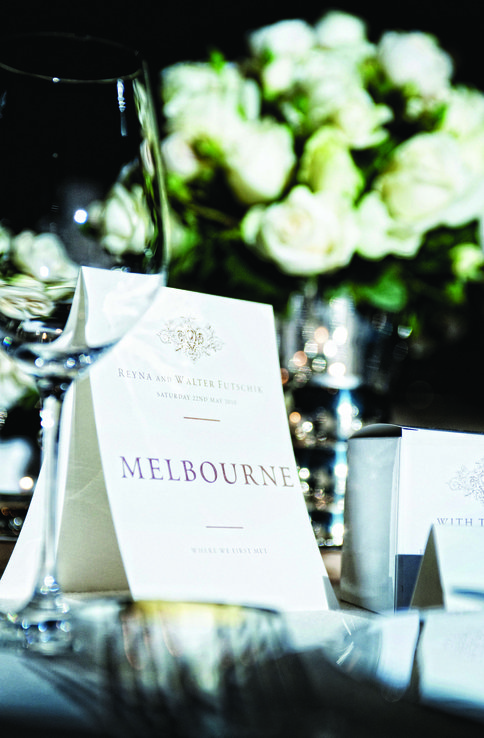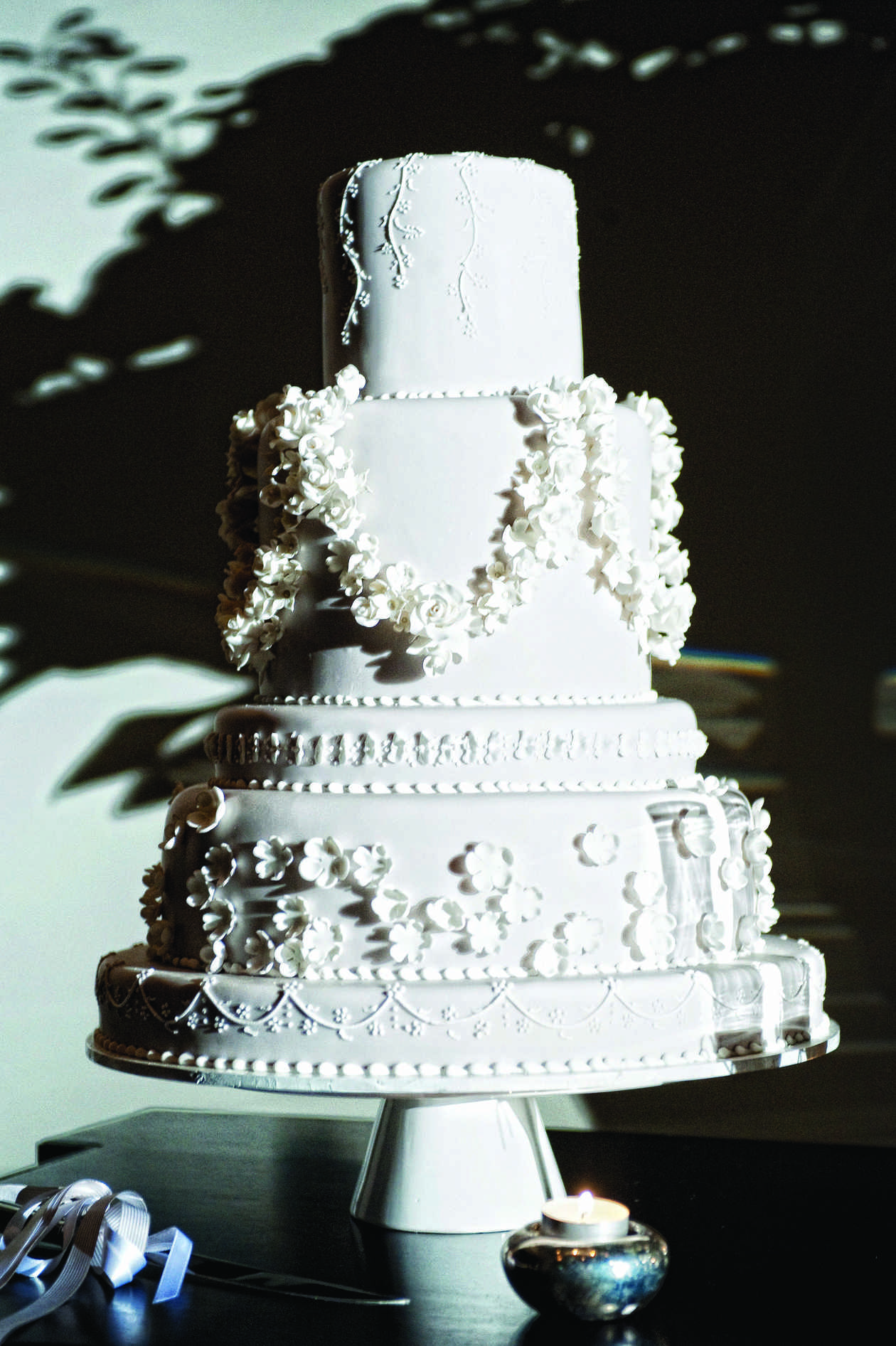 In fact, everything from the most palpable to even the smallest of details in Reyna and Walter's wedding maintained an air of luxe sophistication. From her breathtaking fitted mermaid gown, upswept hair and pearl jewellery right through to their delightfully themed lolly bar, made with a varying collection of glass urns beautifully showcasing the delicious assorted goodies.
For more inspirational wedding stories. Visit Real Weddings to find the best wedding venues in Melbourne!