A VINTAGE-INSPIRED CELEBRATION PAINTED A PICTURE PERFECT SCENE FOR Sarah-Jane Fedrick and Budhi Iriks' stunning April wedding. Aptly held at the dynamic Gallery of Modern art in Brisbane, a combination of nostalgic whimsy and chic sophistication made this a party to remember!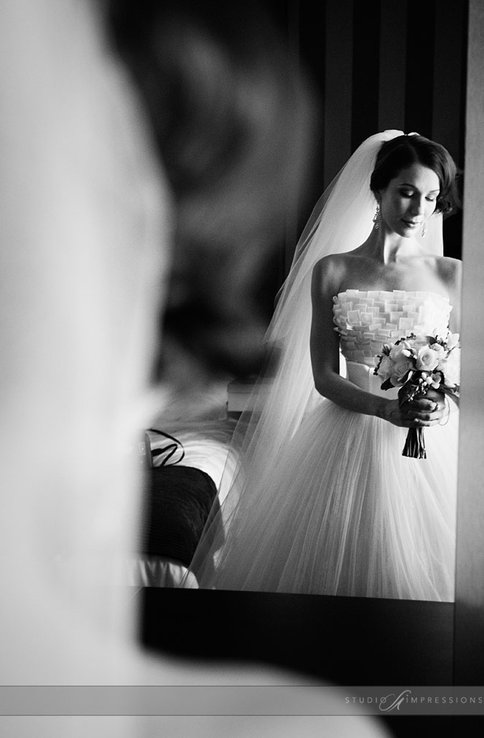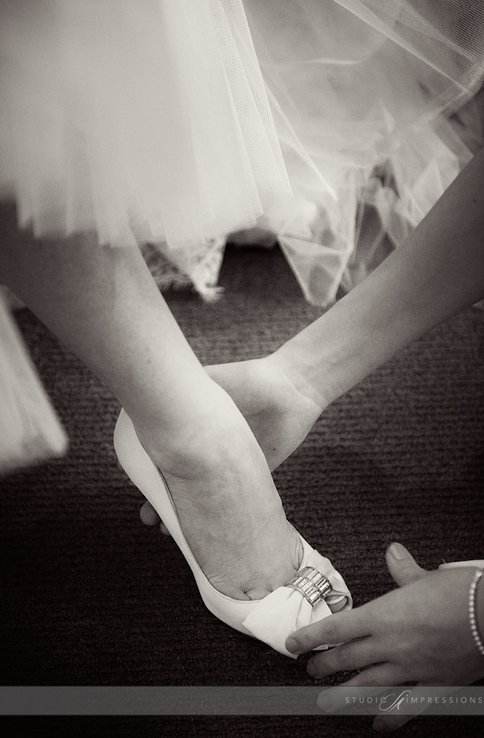 Sarah-Jane and Budhi began planning their wedding 18 months out from the big day. By enlisting a wedding planner, the couple relished in a completely stress-free lead up, "We really just wanted to enjoy this special time of being engaged. Our planner understood what we wanted to create and our wedding was absolute perfection."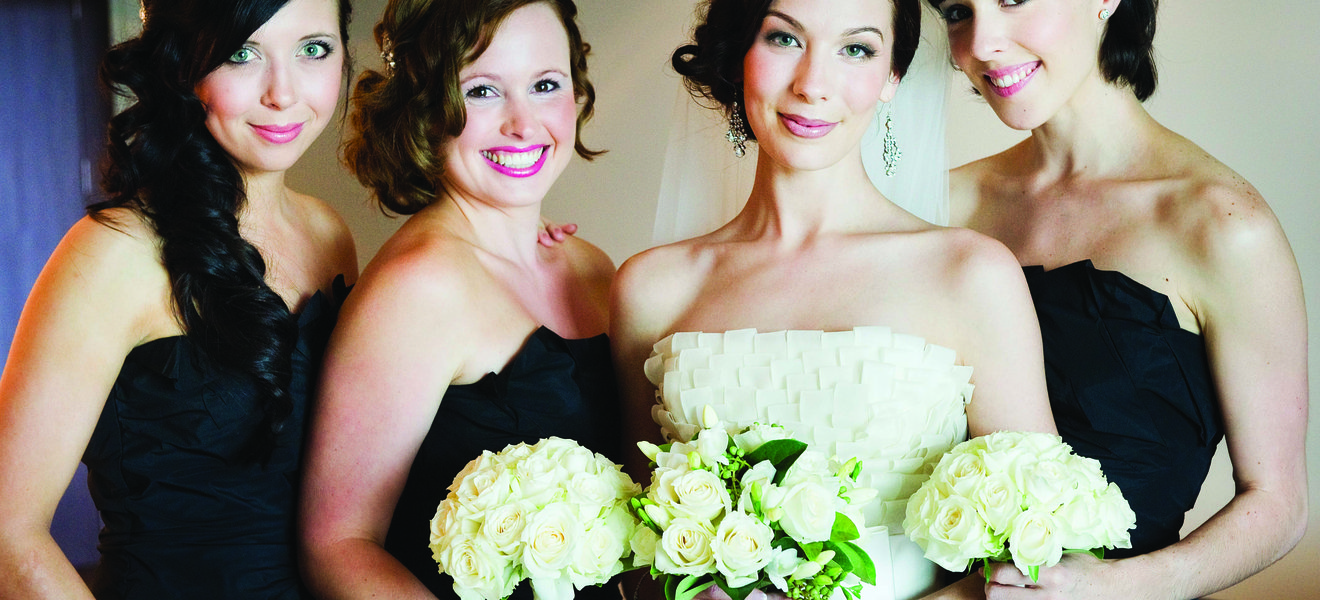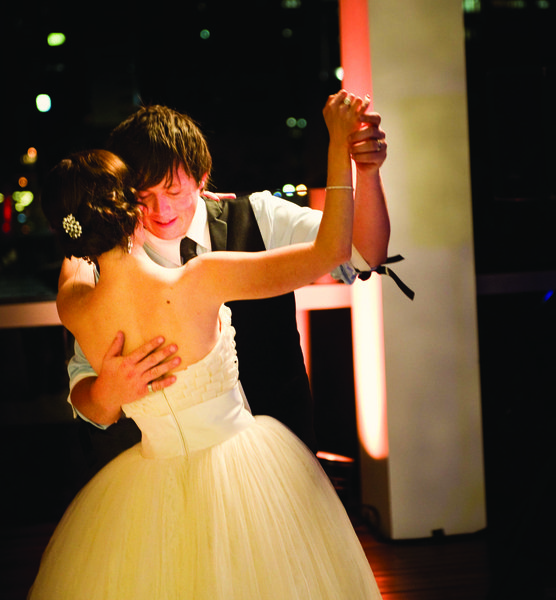 A white marquee on the lawns near the gallery hosted the ceremony. Adorned with a gorgeous chandelier and white leather bench seats for the guests, two white cherry blossom urns flanked the latte carpet aisle. Flawlessly emerging to the forefront of this beautiful scene was Sarah-Jane. Her glamorous 1950's gown gave her the unwavering allure of an old world hollywood movie star. And choosing to capture the event on retro style Super 8 film, irrisistably perpetuated the day's warmth and affection.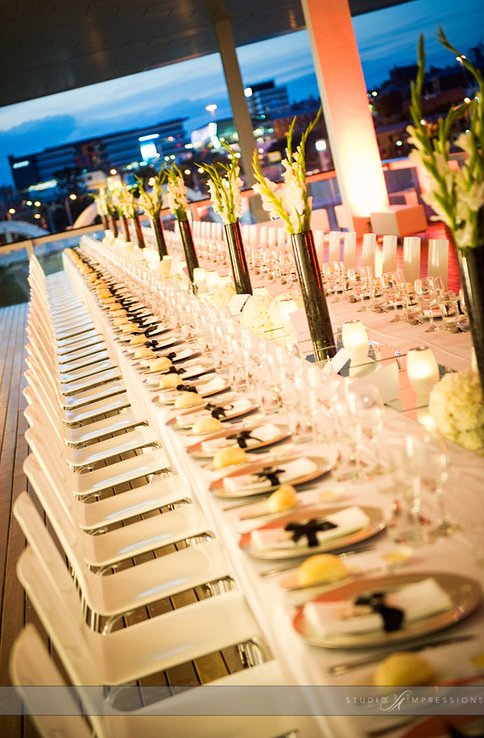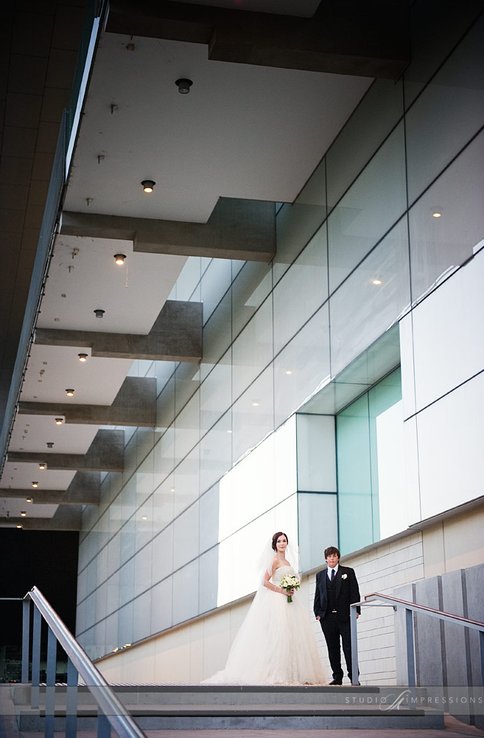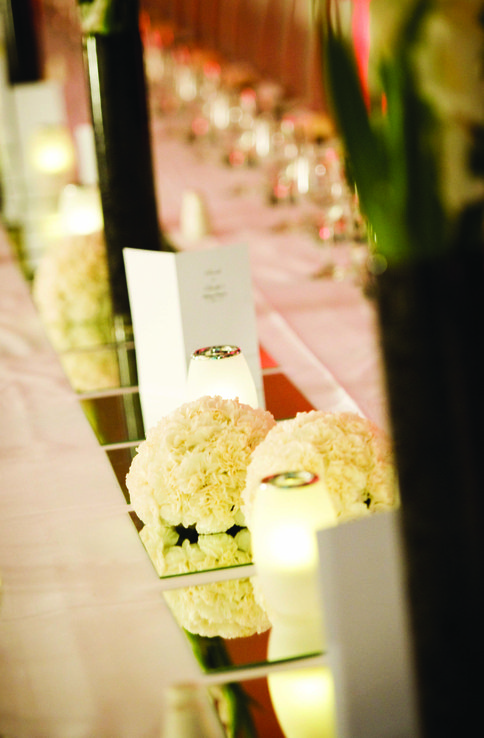 Moving to the gallery's roof top terrace for the reception, the couple's 80 guests dined at a long banquet style table and indulged in panoramic city skyline views. The fun continued as Sarah-Jane recounted their Best Man's comedic parody of their very touching hand ceremony recited earlier that day. "Instead of saying, these are the hands that will passionately love you and cherish you through the years, he proclaimed, Budhi this is the thumb you will be under and this is the little finger you will be wrapped around." she laughed. "I'm happy to say that we wouldn't have changed a thing, everything was perfect and truly reflected us."