How did you meet?

The first week of the first-year uni, I find myself on a Uni Boat Cruise for Greek Uni students. My friend made me come and Harry was there with his cousins who were mutual friends with mine.
 
I actually overheard him talking to his cousin asking who I was, but I played it cool. So I had the upper hand when he approached me. Apparently, Harry said to himself that night he was going to find himself a Greek wife. However, I was not ready for a boyfriend and didn't think we had much in common. Harry tried to keep in touch and persisted for a few months but then we lost touch.
 
Then at the end of our first year of uni, we bumped into each other at Safety Beach, where both our families have beach houses. Mind you a few streets apart!! I tried to avoid saying hello but to no avail. We got to chatting and we hung out by the beach during the summer break.  And then by the end of January 2012, we were going out as girlfriend and boyfriend. Five down the track and  Harry proposes.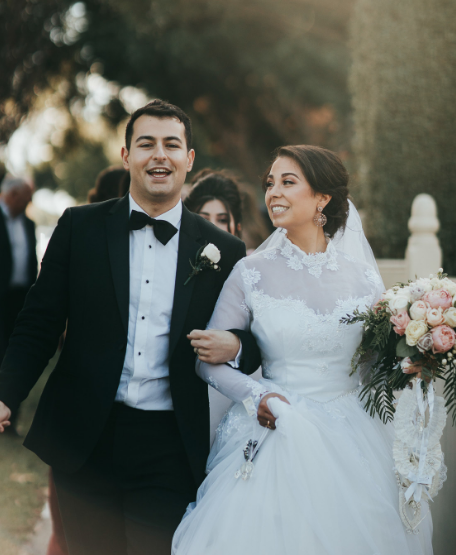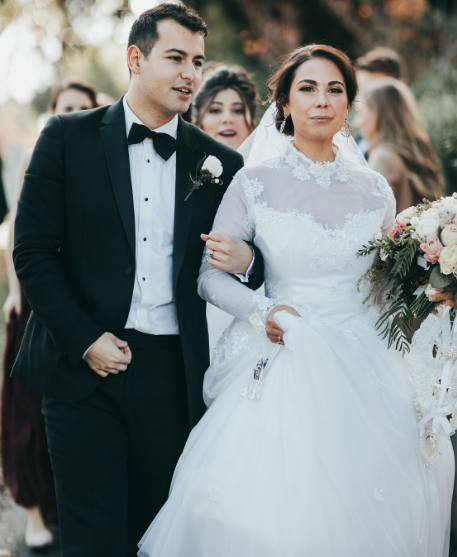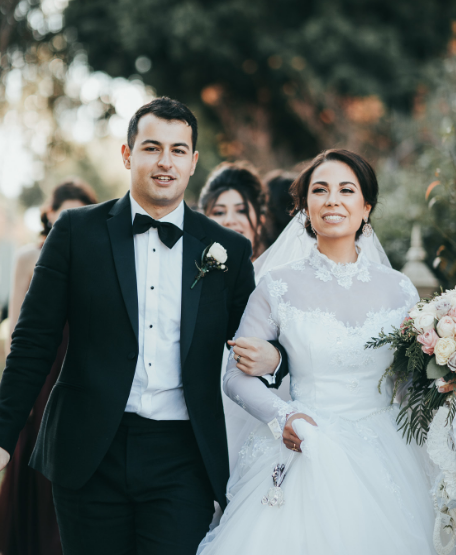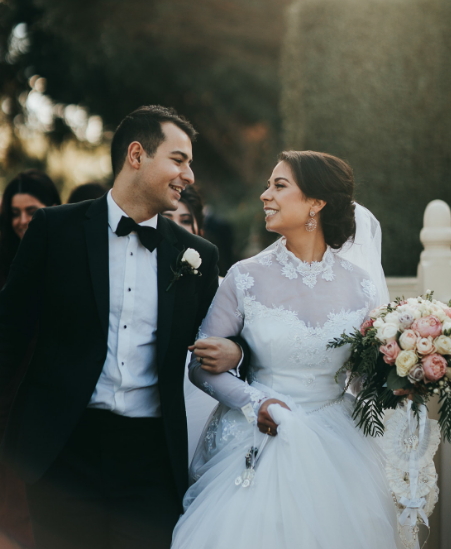 Tell us about the proposal.

Harry said we were going to the Caulfield races because I always missed out on Spring Racing Carnival due to Med school exams. So I got all dressed up even with a hat. Supposedly my good friend from school was meeting me at the station to head into the races, she was running late ( not unusual for her) but then Harry rocks up in a white convertible car outside my house. He drove me down to the Mornington Peninsula and we stopped at a few wineries, had some cheese. Then before sunset, we made our way down to the foreshore at Safety Beach and Harry wrote marry me in short-stemmed red roses. He got down on one knee and explained why I should marry him. As beautiful as he is with his words, I just wanted the monologue to finish so I could say yes. I said yes and we had a beautiful dinner at Port Phillip Estate and a gorgeous diamond ring on my finger. The ring is also really special as Harry designed it with one of my longest family friends Adriana Traviata who has her own diamond business Saphira Diamonds.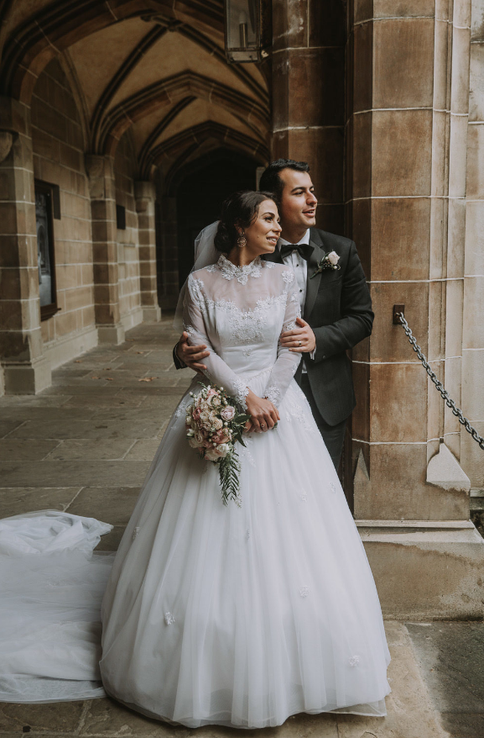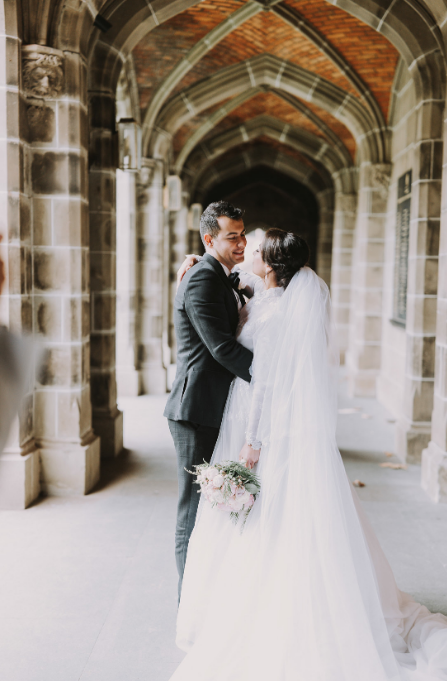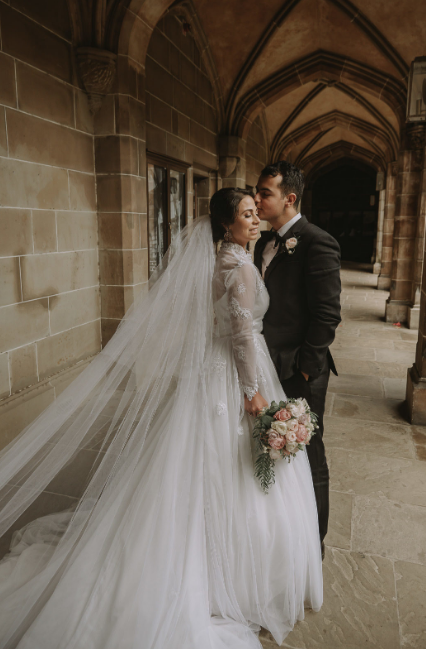 How did you choose your venue and location? Why?
I will never forget the moment I found this beautiful photo on a photographer's Instagram of a bride in the Regent Theatre. I was especially drawn to the period and the timeless elegance of the venue pictured in these images. So when we started looking at venues I already was biased.
 
Also being the first Wedding in both families of which are big Greek and Italian families, we knew we were having a large wedding. So with this, we needed a large venue but one that was stylish, classy but with fussy eaters, a venue is known for its excellence with food.
 
I was worried Harry wasn't going to like the venue as he has more modern tastes, mine more traditional. However, I will never forget the moment Harry walked into the Plaza ballroom he was wowed by the opulence and I couldn't wipe the smile off my face! I secretly knew at that moment the Plaza ballroom was the one. Just had to show the parents. SO SO glad we decided on this venue, it was the perfect venue with the highest of standards from the food to the running of the whole event!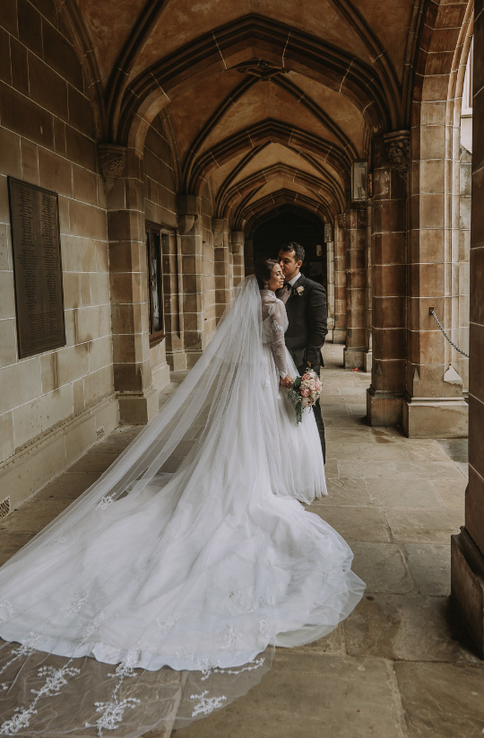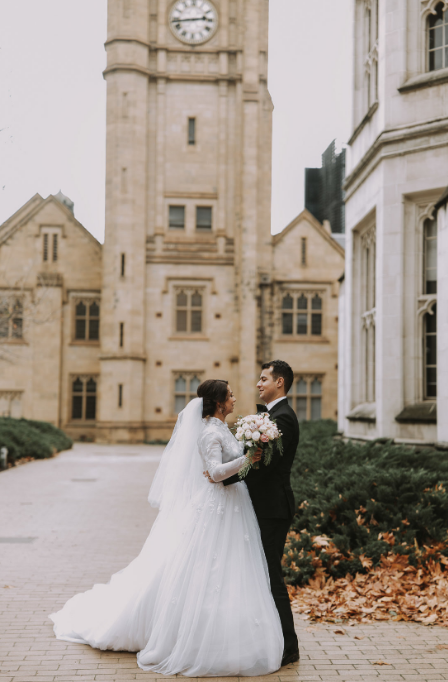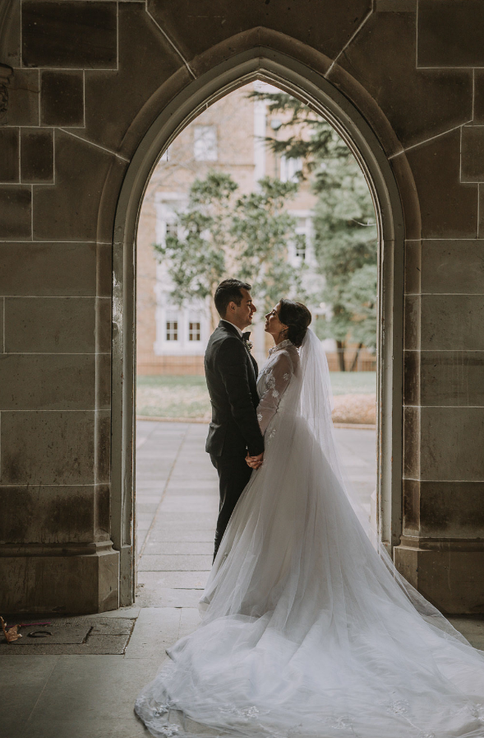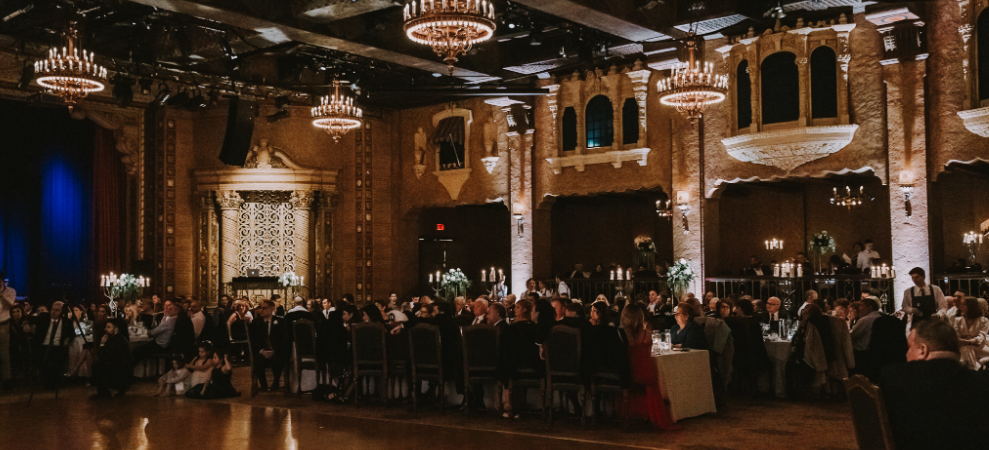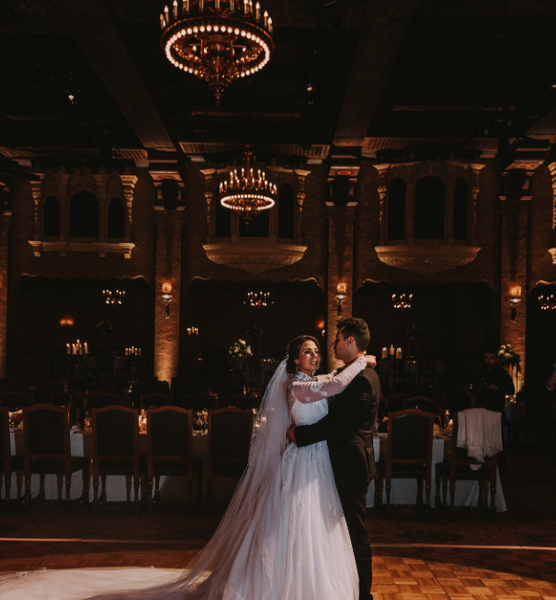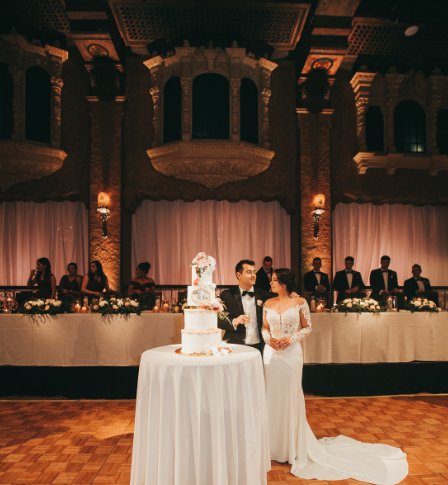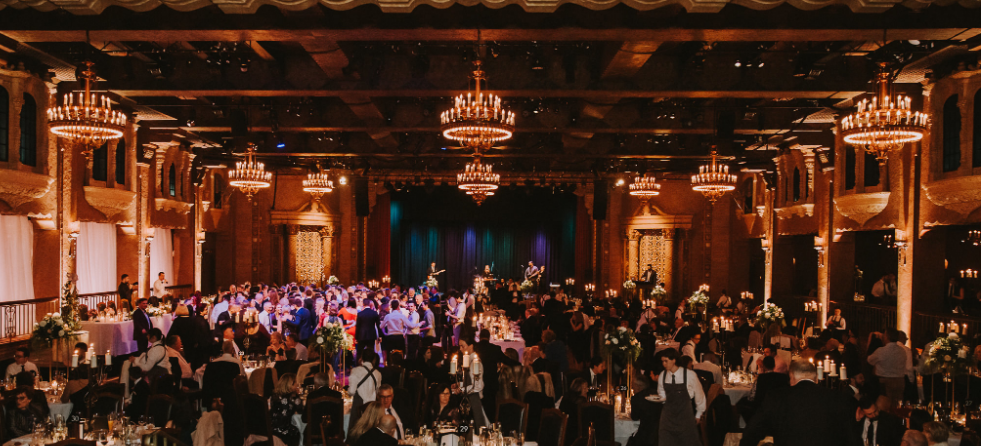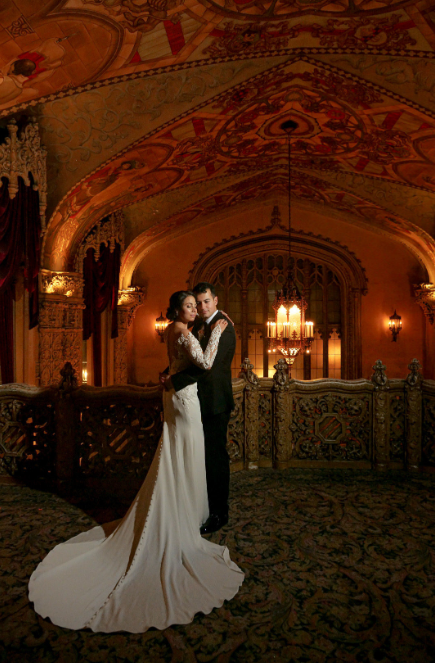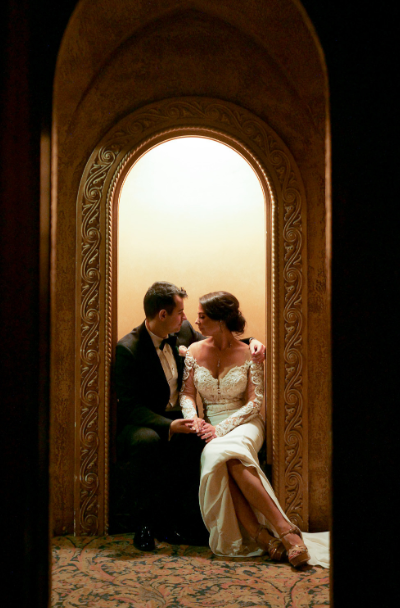 What were the highlights of your day?

Getting ready with my family and groomsmen in the morning and embracing my mum and dad that morning, seeing Sarah walk down the aisle, the second dress reveals and dancing traditional Greek outside of the Greek church.
Seeing Harry stand up at the alter waiting for me grinning. Then Harry celebrating with his hands in the air after we sealed our vows with a kiss. My mum and I having some time alone before the big dress reveal. It was peaceful and a moment I will always cherish. Surprising my family at the dress reveal by wearing my mum's dress My grandmother slipping my great grandmas ruby ring on my finger that I've always admired. Everyone getting up to dance the first Greek song at the reception I didn't expect my dad and nonna to join in as they were afraid they couldn't Greek dance.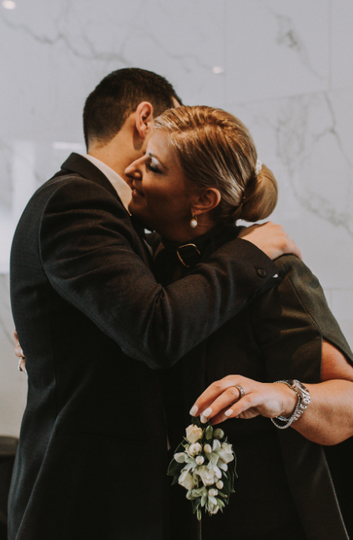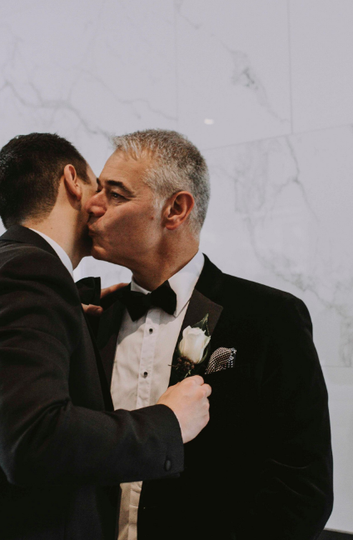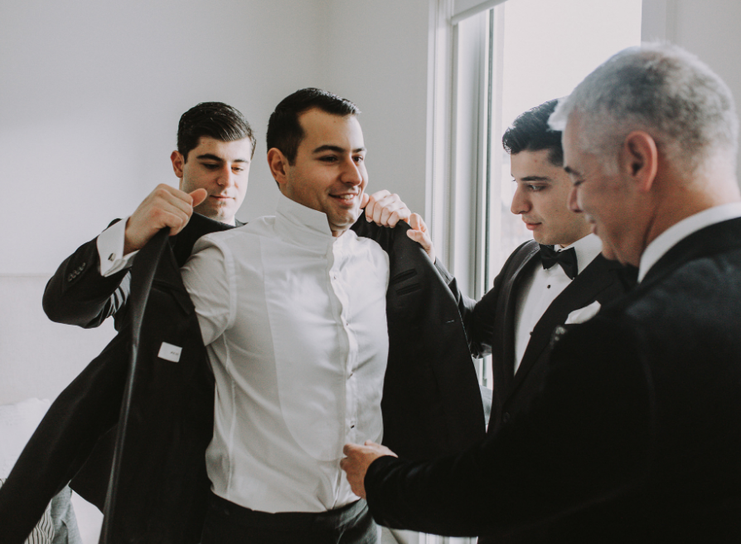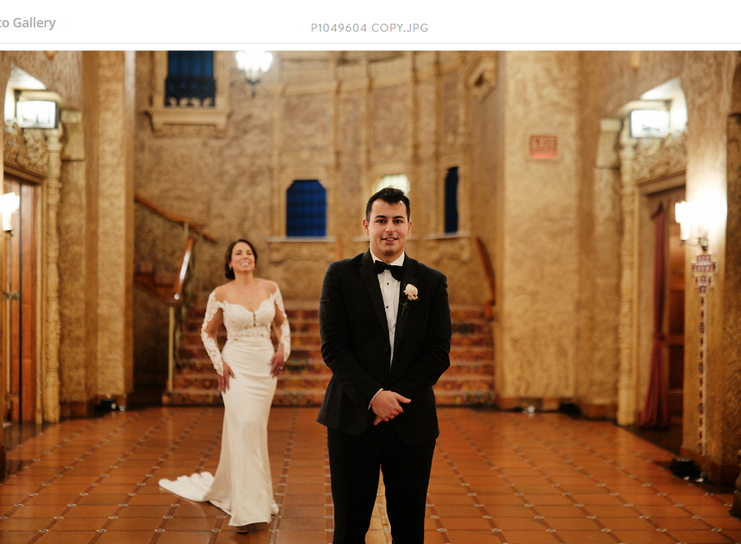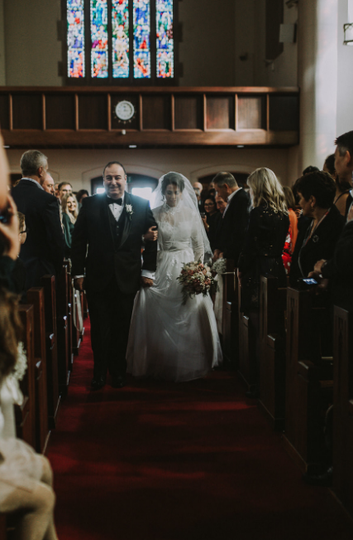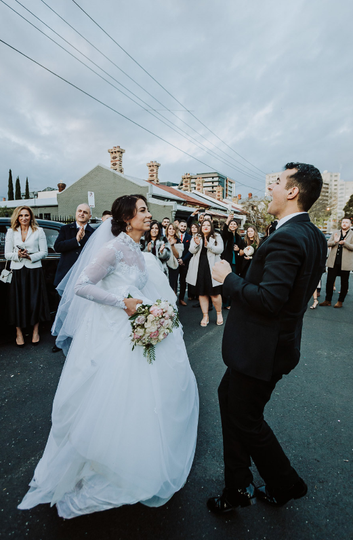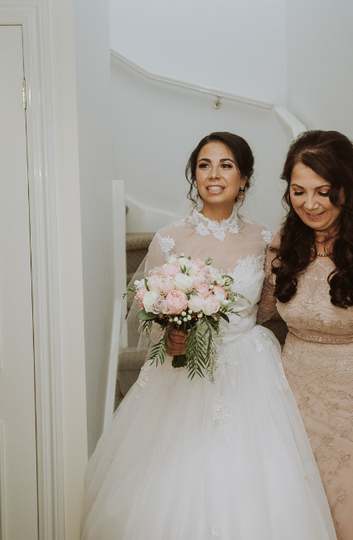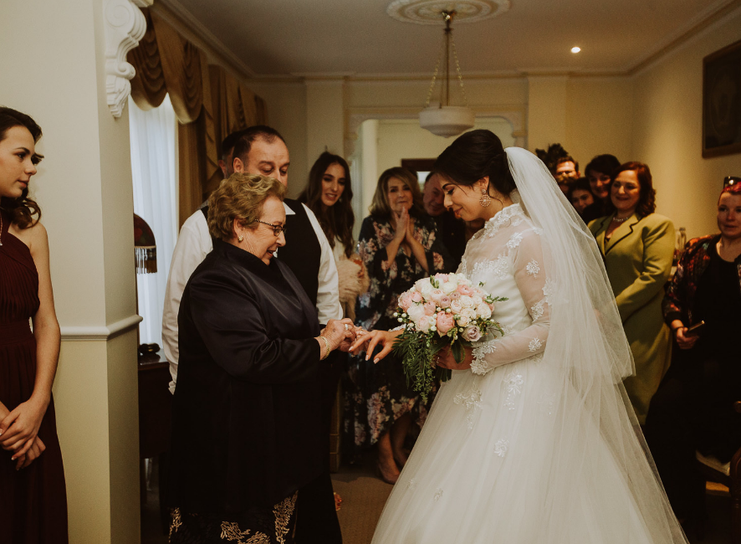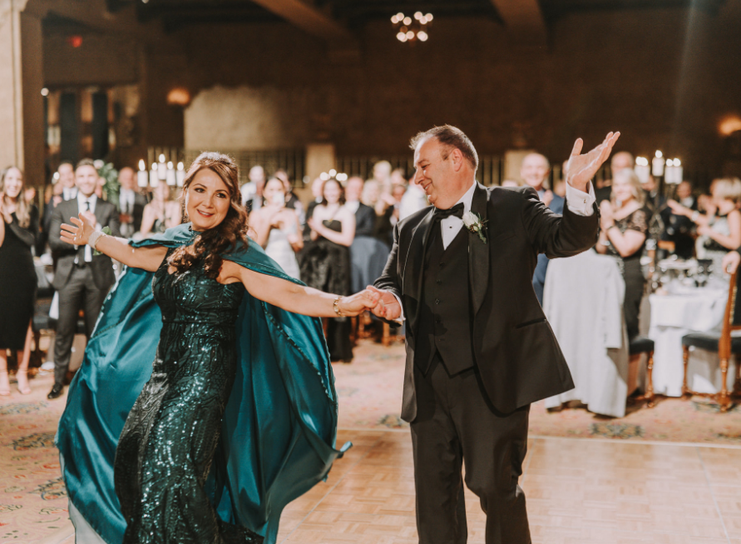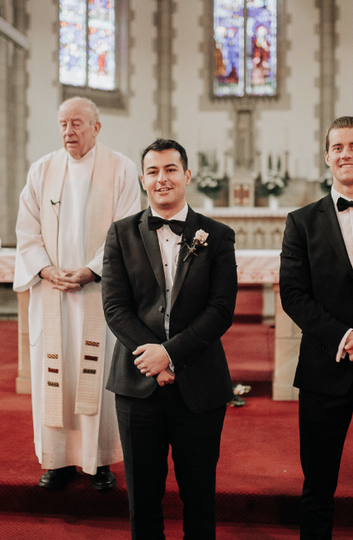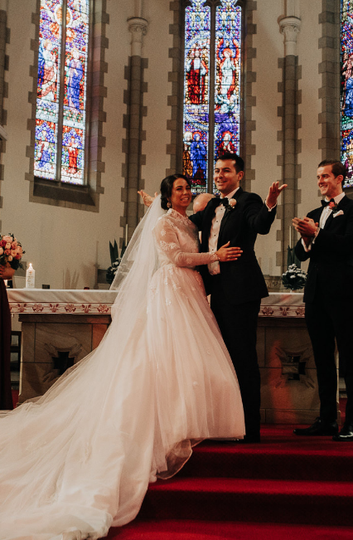 Tell us about any funny, poignant, challenging or emotional moments? 

All speeches had a spark of humor and were greatly appreciated. Greek Priest Forgetting Sarah's name, more than once. Harry's grandma getting makeup on his shirt before he left his house, luckily I forced him to buy 2 shirts. Apparently, someone suggested Windex get the stains out in true "my fat Greek" wedding style. My mum not able to do up all the buttons on my wedding dress. Needing to call my dressmaker Jaci onto the dancefloor before our bridal dance because no one knew how to bustle up my evening dress. Tripping on my own dress
Thinking of those close to us that were not with us during the speeches. Getting through the Bridal Dance! But we did it. Saying goodbye to our family at the end of the night. The wedding cake… getting it done between fulltime work and my dad having the responsibility of delivering it. 
Taking Sarah from her dad at the Altar. Lifting and Spinning my grandfather around on the dancefloor who had been cleared from cancer a few months before the wedding. Exchanging the Marital Vows at the Catholic Church.

Seeing my mum emotional when I was getting ready in her dress. The realization of wow, we are married. Everyone's smiles on their faces the whole day. For me, I don't really like that much attention, and I had said to Harry whatever happens its another day and our love doesn't need a big wedding to demonstrate that. But it was lovely to see how much joy one moment could bring to everyone.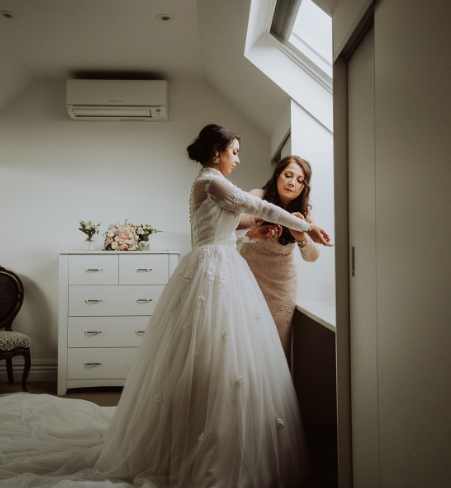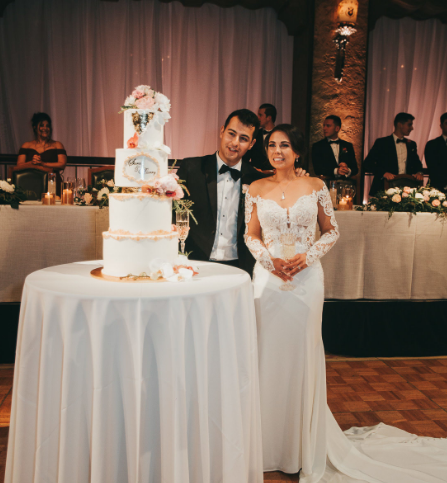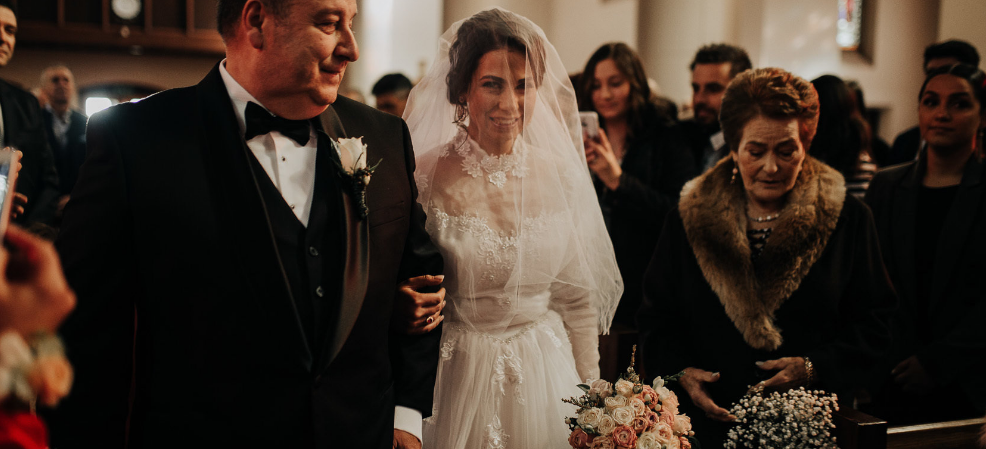 Where did you go for your Honeymoon? Why?

We chose a European getaway, where we both wanted to show each other places we both cherished but the other hadn't been before.
We flew into London and did sightseeing and experienced shopping and nightlife. We then spent 10 days in Sicily. We went to many different towns, but we loved our time in Ortiga and Taormina. I got to fulfill Harry's love for food and show him all the best dishes in Sicily. It was made extra special because we got to catch up with our best man and his lovely girlfriend in Sarah's grandfather's hometown, catching up with family and showing them a true Italian experience. Then we traveled to Santorini which was stunning and not overrated in the slightest. We then partied in Mykonos with friends and Harry's parents. I had spent many years hearing about the Mykonos nightlife, but wow was it something else! Greeks do know how to party. Then we finished off in Athens which was our really special last 2 days together before reality hit.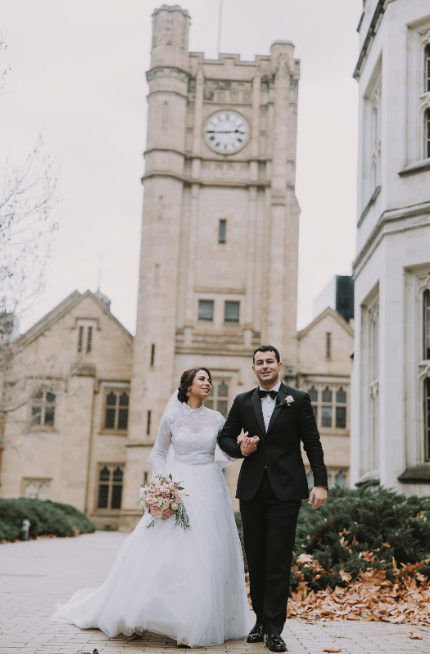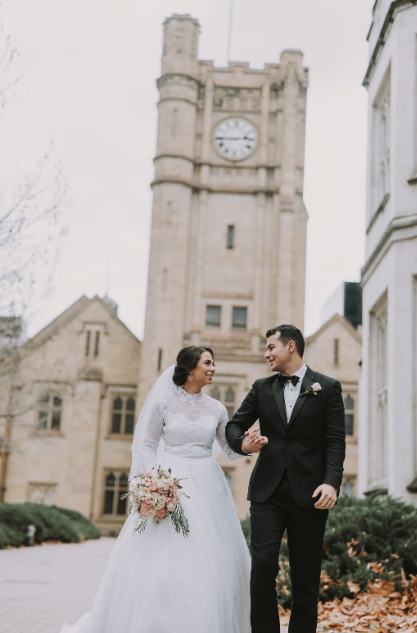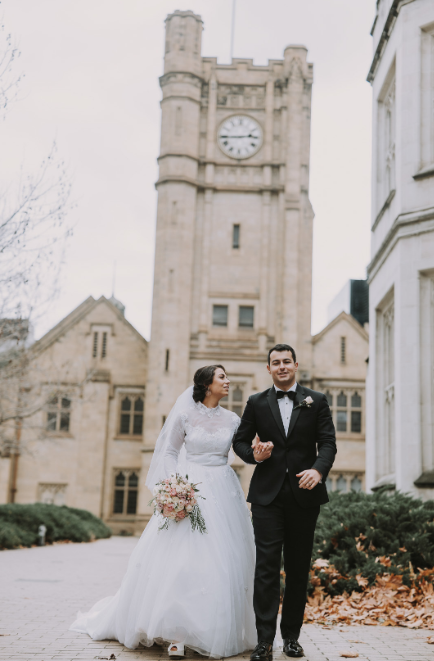 Do you have any advice for other couples?

Planning a wedding is really hard! Everyone expects you to know what you want and what you're doing when you've never organized a wedding before. 
Start early, I started contacting suppliers 2 years in advance. Make a list and get through it together. I'm not sure how much organizing other grooms do but without Harry's help and my mums help there wouldn't have been a wedding. I recommend taking a week off work the week before, it was hard to arrange things and take calls when being at the hospital and Harry in court. 
Compromise! Let each other know what you value most and would like to be honor on the day. 
If you have a big dress like my first, please practice walking in it. It was much harder than expected. As my dress was a surprise, I didn't get a chance to move in it before walking down the aisle for the first time.
Spend quality time with each other, it can get quite stressful, and we weren't living together so quiet dinners midweek with just Harry and I alone were bliss! 
For more inspirational wedding stories, Visit Real Weddings to find your perfect Melbourne wedding venue or get your obligation free quote today at Plaza Ballroom Melbourne!