What made you choose Myer Mural Hall as your reception venue?
When we saw the space we fell in love with the soaring ceilings, sweeping staircases and original leadlight windows. We felt that the venue would help us create a wedding atmosphere that was warm and welcoming. The collection of 8 original murals that display influential figures from fashion, literature and other arts were especially impressive and would add that sense of occasion we were looking for.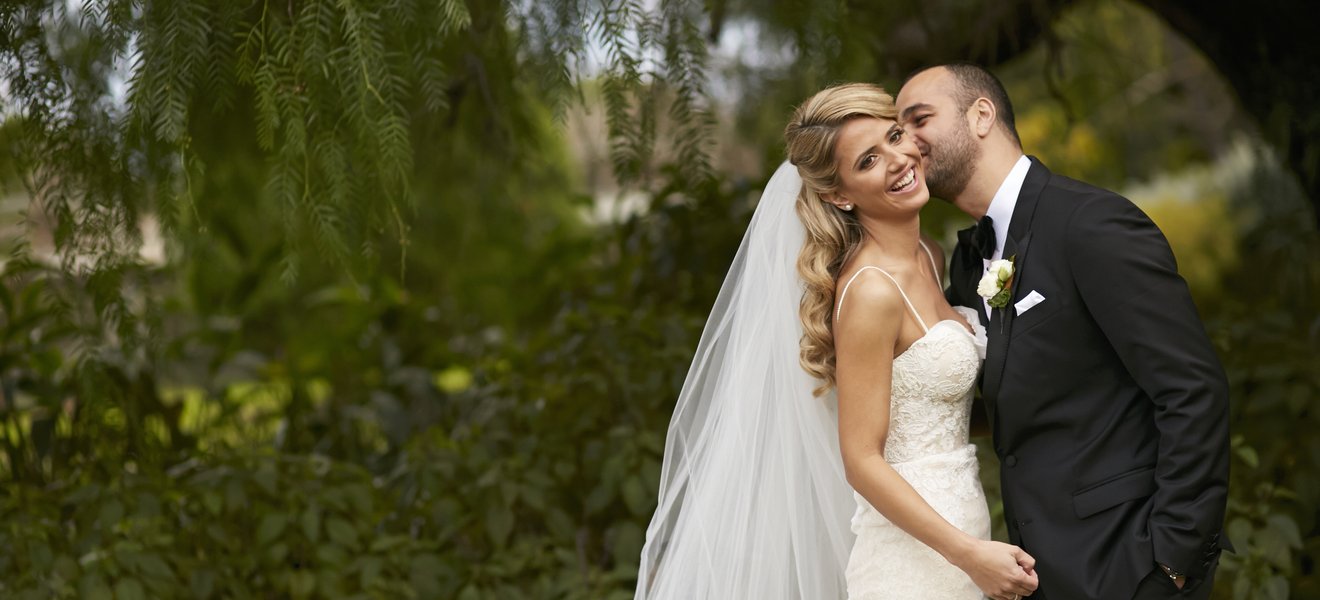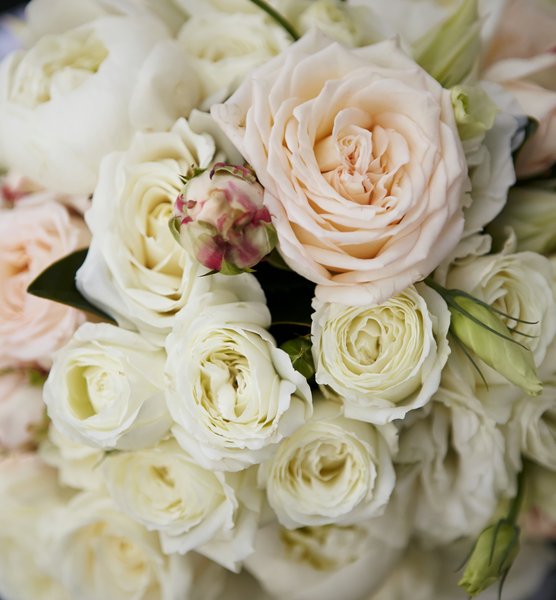 Discuss the styling of your reception.
After booking the venue our styling fell into place. The centrepiece designs were elegant and suited the stateliness of the venue. Crystalware and glassware sparkled beneath the glow of wire table lamps and tea light candles. 
Despite my affinity with neutral tones I embraced red, orange and green for the tables' floral arrangements. An abundance of flowers filled the space inside and guests were greeted with rich floral designs in the foyer. The warm tones of the flower arrangements tied in with Myer Mural Hall's existing colour scheme.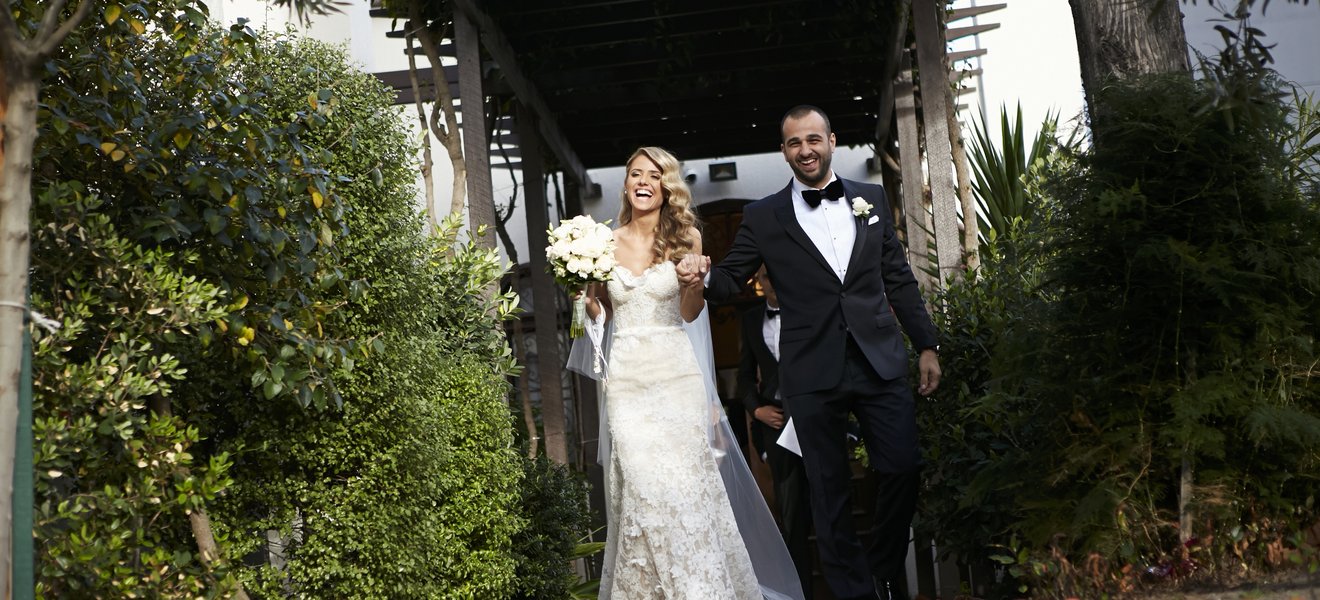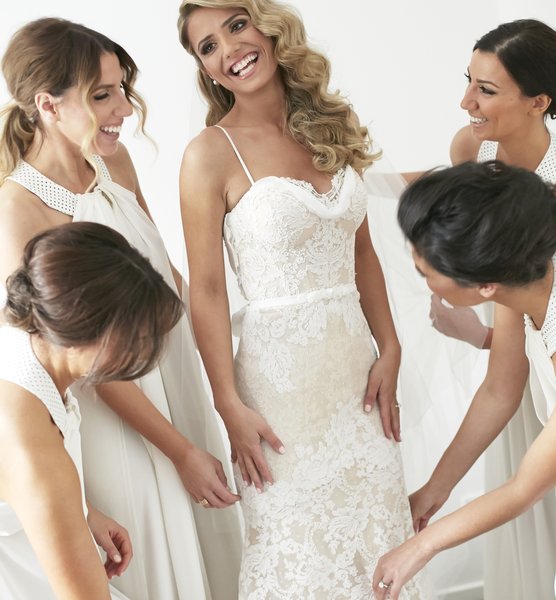 What was the design of your wedding stationery?
Our invitations set the tone for our wedding with rose gold foiling on triple mounted, oversized cards. A black sheet of paper sat in between 2 white sheets. Our menus were modern and simple, printed on cream card.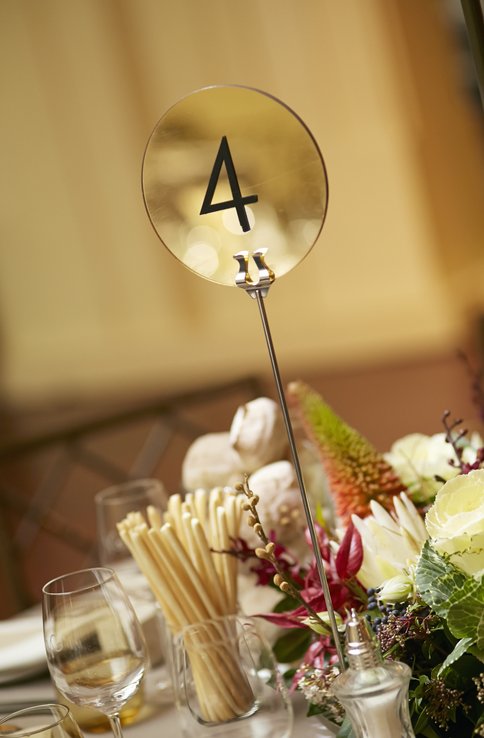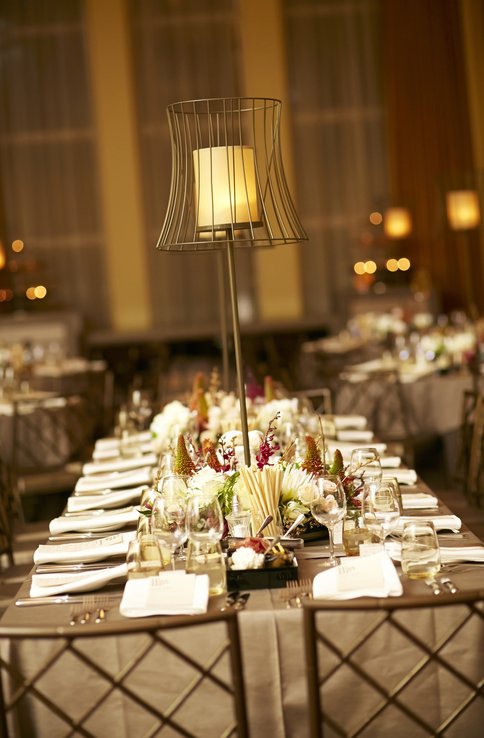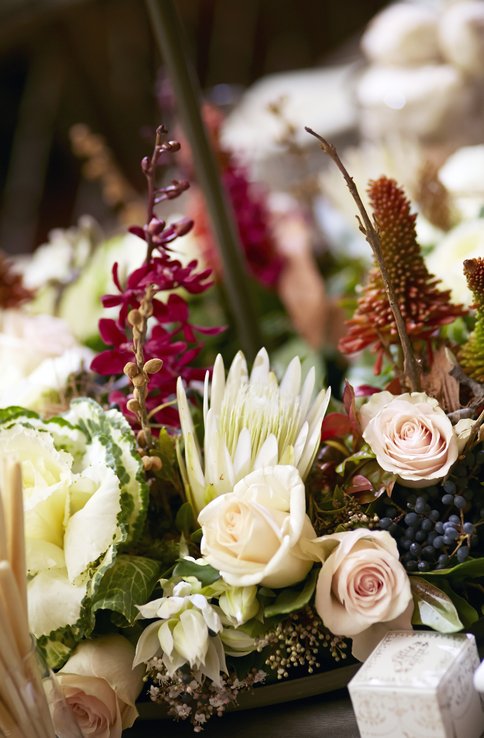 What song did you select for your first dance?
We chose You've Got The Love by Florence and the Machine. The Chloe Maggs Band performed the song and the lead vocalist Chloe joined us on the dance floor and sang around us as we danced. We also had a traditional Greek band. The live music made for an electric atmosphere and our guests really connected with both bands.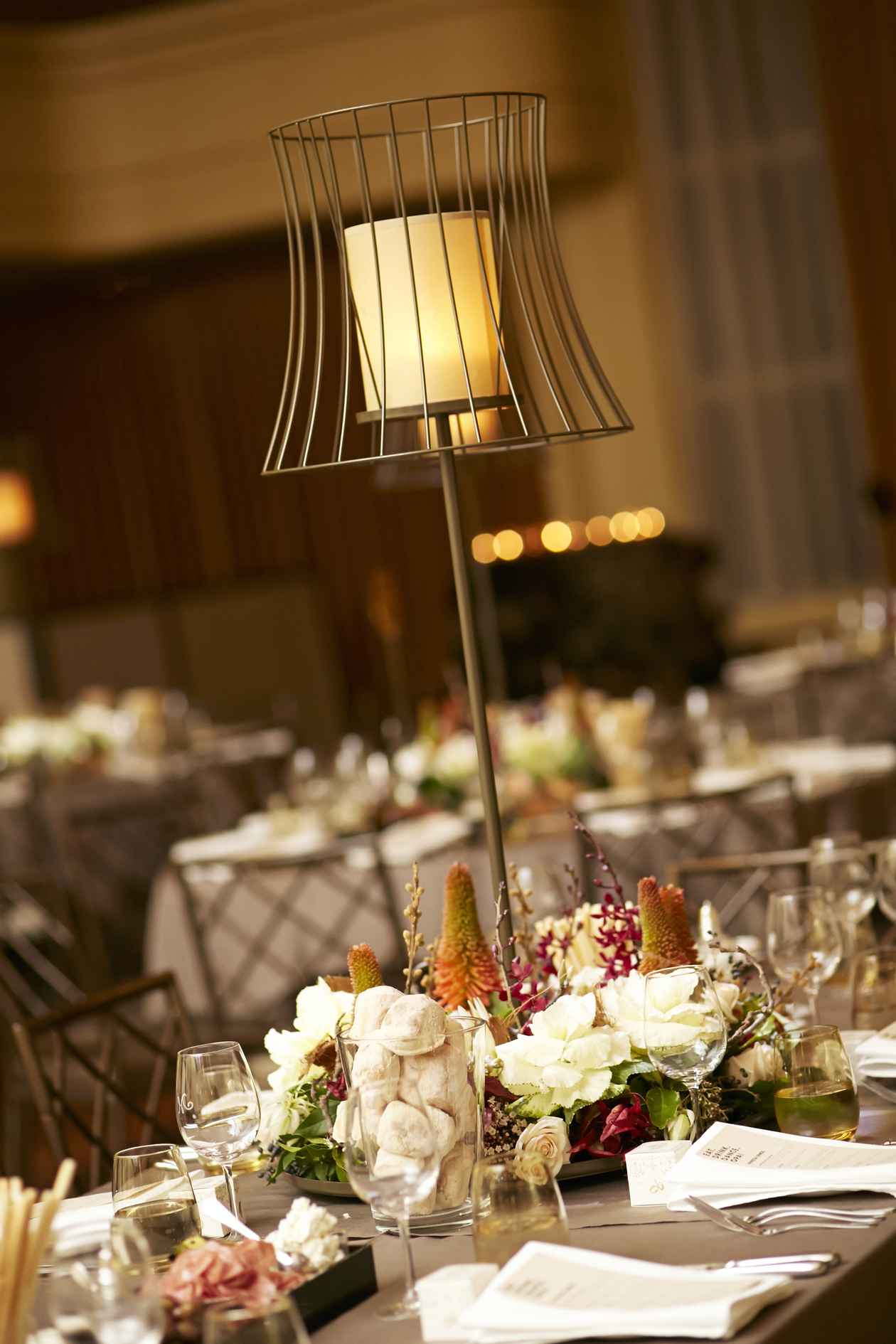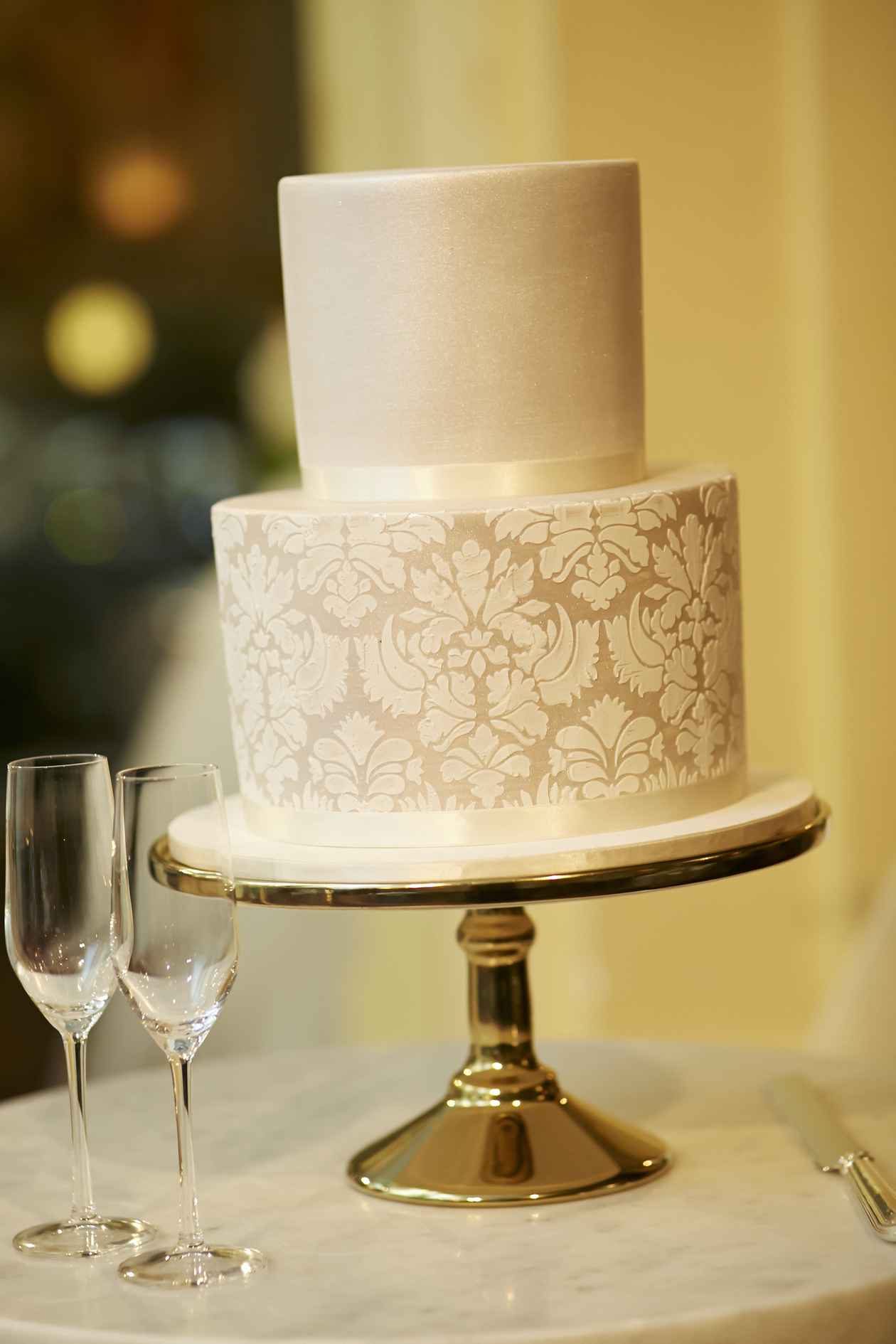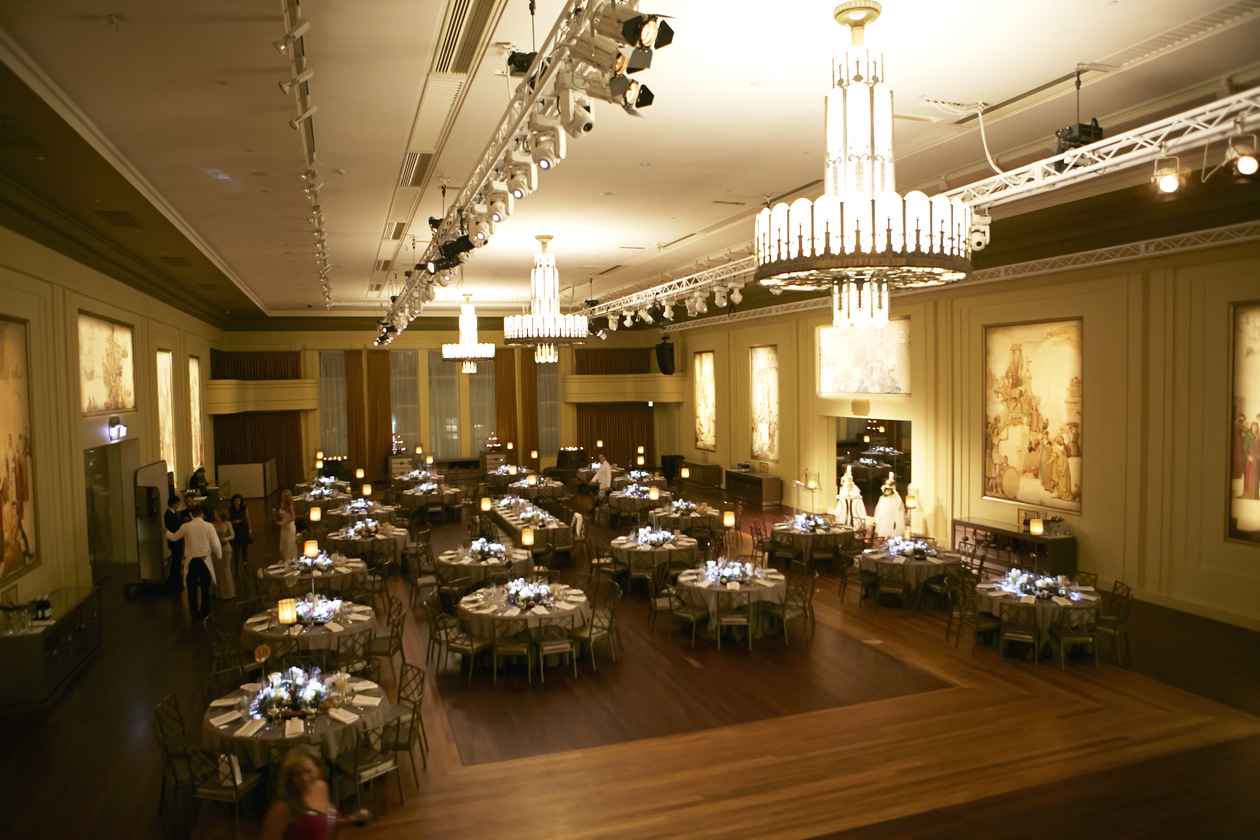 Was there a particular moment that stands out to you from the day? 
Our wedding was intimate and special. I woke up in the morning feeling calm, relaxed and free from the stresses of planning. As it always seems to be for weddings, the weather was not as predicted. Our day was forecast with rain and hail but it turned out sunny and warm which was such a relief. "George and I made sure we seized every moment of our day."