At a Glance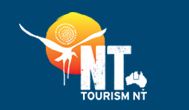 ---
Distinct Destinations
A Northern Territory wedding is accompanied by locations that are unlike anywhere else in the world, making your big day even bigger.
Countless Breath-taking Locations
Whether you want cascading waterfalls, a secluded tropical beach, the striking Red Centre or a sunset that fades into a million stars, the Northern Territory has some epic locations to say I do. #sayidointhent
Bond Before The Big Day
Choosing the Northern Territory for your wedding allows you to create lasting memories with your guests before and after the big day, making the celebrations last for even longer.
Escape from Wedding Stress
It's easier than ever to plan a wedding in the Northern Territory. Why not have your wedding at a holiday hotspot? You'll not only have an unbelievable day but your guests will take away a life-changing experience, all thanks to your special day!
Weddings in the Northern Territory
If you love being close to nature, the Territory has an endless array of stunning locations in which to say 'I do'.  There are secluded islands, true outback experiences, world heritage wilderness, wild bush luxury and beach side bliss. In this untouched part of Australia, night skies seduce and luxury resorts and bush lodges bring decadence to an ancient landscape.
Whether you use a wedding planner or choose to plan the event yourself you'll be embraced by the locals and the Territory's charm will have you feeling at ease before your big day. After you've decided on your location indulge in the local cuisine. You will collaborate with a team of decadent caterers that'll bring you a taste of the territory, tantalizing your palette and providing a feast that will leave a lasting impression on all of your guests.
The NT also has a vast array of Photographers, Event Organizers, Celebrants, Florists and more to ensure the lead up to your wedding is as relaxed as the day itself.
If you're looking for a wedding day more unique and beautiful than your wildest dreams, with photos that will be the envy of all your friends for decades to come, you'll fall in love with the Northern Territory.


Photography credits
Nichole Taylor Photography https://www.nicholetaylor.com.au/
Lisa Hatz photography https://www.lisahatz.com.au/
George F Photography https://georgef.com.au/
Request Wedding Pack & Pricing
Level 8, Charles Darwin Centre 19 The Mall Darwin NT