At a Glance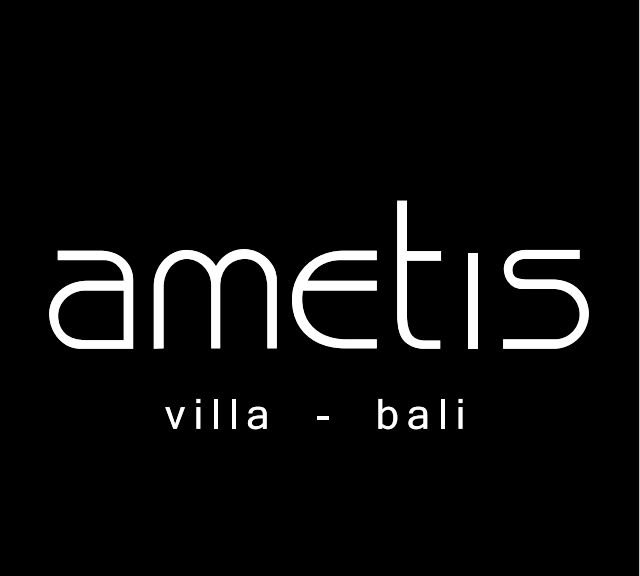 ---
Style:
Ametis Villa Bali wedding and honeymoon is a luxury lifestyle villa with a home-style concept that will make you feel like you truly belong

Ametis Villa offers you a very intimate and private wedding within an elegantly designed setting

Adult resort, Ametis Villa promises you a degree of escapism with a tropical experience that does not involve young children under 12 years old.
Capacity:
Weddings:
Only one tailor-made wedding is arranged at a time
Catering by Billy Ho:
Billy Ho is the latest offering by master chef Will Meyrick, the genius behind some of Bali's best and most authentic restaurants. such as Sarong and Mamasan. Will is well-known across the country and one of the most respected maestros of the South-East Asian food scene. 

In Villa Dining or dinner on the beach can be enjoyed by couples only and for large group bookings Billy Ho restaurant is unavailable
SIMPLY PRECIOUS EXPERIENCE
While the passage of time has wrought certain changes, the true essence of Bali remains the same and Ametis Villa is the place for you experience the very soul of this heavenly island.
Located in Canggu, Ametis Villa is about 35 minutes from Kuta. This area maintains its cultural roots and is dotted with productive rice terraces that extend to a rugged stretch of coastline. Canggu is popular within surfing and expatriate circles, sought out for its laidback lifestyle qualities away from the crowds and concrete jungle of Seminyak.
Ametis Villa is a luxury lifestyle villa with a home-style concept that will make you feel like you truly belong. You will benefit from everything that has been prepared to enhance your stay. Each guest is assigned a personal butler, who excels in the singular ability to anticipate your every need, and to exceed your every expectation. Please note, this tropical vacation experience is available for guests 12 years old and above.
To disconnect from the outside world, take time out with spa rituals at Ruby Spa, designed reverse the effects of your fast-paced lifestyle. Various dining experiences designed by the culinary team of Billy Ho is available to enrich the stay.
Conceived, built and managed with integrity, Ametis Villa is respectful of Bali's unique cultural heritage, seeks to interact with the local community and shows sensitivity towards the immediate environment
Private Villas
Named after a precious stone "Amethyst", Ametis Villa Bali features a collection of 14 private villas with three unique accommodation categories. Each has been created with the same meticulous attention to detail ensuring well-deserved time out to relax and recharge.
Premiere Villa (one bedroom, 350sqm) is a stylish retreat that is perfect for honeymooners starting a new life together. The slightly larger Imperial Villa(one bedroom, 400sqm) will suit guests who appreciate the finer things that life has to offer. Grand Villa(Three bedrooms, 550sqm) is a private haven designed to accommodate no more than six discerning travellers.
Weddings
Celebrate your treasured moment in your lifetime at Ametis Villa in a serene and tranquil ambience.
Ametis Villa offers you a very intimate private wedding with a simply elegant setting. 
Catering for weddings as small as the Bride and Groom, up to 50 of your closest family and friends.
We care about your day, as careful attention is paid to your needs and requirements, only one tailor-made wedding is arranged at a time. 
Give us a call now and let's discuss your wedding and honeymoon plans or get your obligation free quote today and we'll get in touch with you within 24 hrs!
Jalan Pantai Batu Bolong, Canggu Kuta, Bali