One of the most important decisions you will make during your wedding planning journey is choosing the perfect venue. With so many options available, it can be overwhelming to navigate the world of wedding venues. To help make the process easier, we've compiled a list of frequently asked questions about wedding venues.
Do You Pick a Wedding Date or Venue First?
When planning a wedding, one of the first decisions that couples must make is choosing a wedding date and venue. However, the question of whether to pick a wedding date or venue first can be a challenging one to answer.
On the one hand, choosing a wedding date first may seem like the obvious choice. After all, the date is a critical factor in planning the rest of the wedding. On the other hand, finding the perfect venue can also be a crucial factor in deciding on a wedding date.
Let's explore both options and provide some guidance on how to make this decision.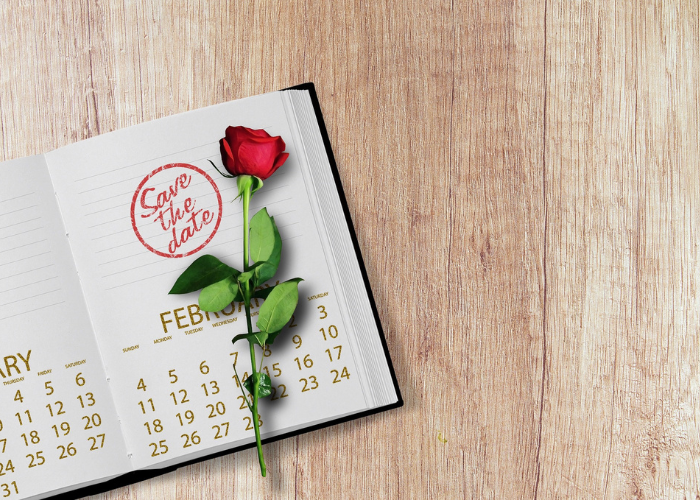 Choosing a Wedding Date First
Choosing a wedding date first can be a smart decision for several reasons. If you have a specific date in mind, you can work around it when searching for a venue. This can help narrow down your options and make the process of finding a venue much more manageable.
Choosing a Venue First
If you're flexible on your wedding date, choosing a venue first can be an excellent option. This approach allows you to find a venue that suits your style and budget, and then work around its availability to select the ideal wedding date.
Additionally, choosing a venue first can also help you stay within your budget. If you have a specific venue in mind, you can work around its availability to select a date that falls within your budget and other logistical constraints.
How Many Guests Will You Have at Your Wedding Venue?
Deciding on how many guests to invite to your wedding venue can be a tricky task. It ultimately depends on your budget, venue capacity, and personal preferences. Some couples opt for a more intimate celebration with just close family and friends, while others choose to have a larger gathering with extended family and acquaintances. It's important to consider factors such as the cost per guest, catering and seating arrangements, and the overall atmosphere you want to create on your special day. It's also essential to keep in mind any local or state regulations regarding gathering sizes, especially during the ongoing pandemic. Ultimately, the decision of how many guests to invite should be a joint one between the couple, and it's important to prioritize what's most important to you both for your wedding day.
How Do I Choose a Wedding Theme?
Choosing a wedding theme is an important aspect of the wedding planning process. A theme sets the tone for your entire wedding and helps you create a cohesive look and feel. To choose a wedding theme, start by considering your personal style, interests, and hobbies. Think about the season and location of your wedding, as well as the time of day. You may want to consider incorporating cultural or religious elements into your theme as well. Once you have a few ideas in mind, start creating a vision board or Pinterest board to gather inspiration and narrow down your options. Remember to keep in mind your budget and what is feasible to execute within your means. Ultimately, your wedding theme should reflect your personality as a couple and create a memorable and meaningful experience for you and your guests.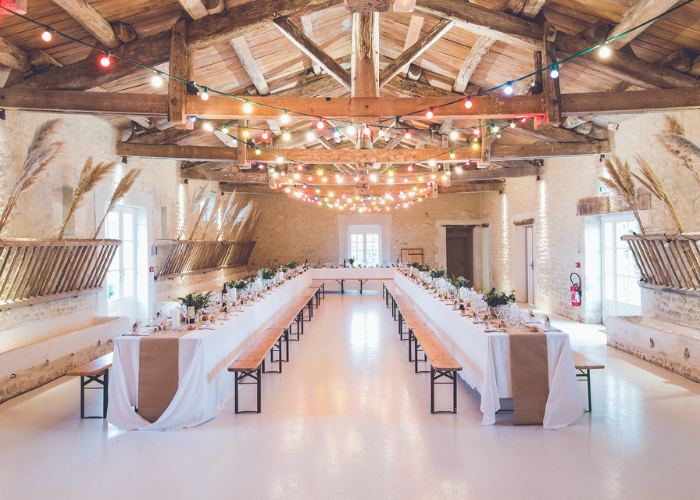 How Early Should You Book a Wedding Venue?
When it comes to booking a wedding venue, it's always best to plan ahead and book as early as possible. Many popular venues are often booked up to a year or more in advance, especially during peak wedding season. By starting your search early and booking well in advance, you'll have a better chance of securing your dream wedding location and date. This will also give you more time to plan and prepare other aspects of your big day, such as catering, decor, and entertainment. Keep in mind that the earlier you book, the more options you'll have, and the more time you'll have to negotiate with the venue for the best deal. So, if you're planning a wedding, it's never too early to start looking for and booking your perfect venue.
What Will the Wedding Venue Include?
The wedding venue typically includes a variety of amenities and features designed to make the event special and memorable. These may include indoor and outdoor spaces for the ceremony and reception, such as a chapel or garden area. The venue may also provide tables, chairs, linens, and other décor items, as well as lighting and sound equipment. Some venues also offer catering services or allow outside vendors to provide food and beverage options. Additionally, many wedding venues have on-site coordinators who can help couples plan and execute every aspect of their special day. Overall, the wedding venue plays a crucial role in creating the perfect atmosphere for the wedding celebration and can greatly impact the overall success of the event.
What to Ask When Looking at Wedding Venues?
When it comes to planning a wedding, choosing the perfect venue is one of the most important decisions you'll make. It sets the tone for the entire event and can have a huge impact on your guests' experience. To ensure you choose the right venue, it's important to ask the right questions. First, consider your budget and ask about pricing, what's included in the rental fee, and any additional costs. Second, ask about the venue's capacity and whether it can accommodate your guest list comfortably. Third, inquire about availability and whether the venue is exclusive to your wedding on that date. Fourth, ask about the venue's layout and whether it has separate spaces for the ceremony, cocktail hour, and reception. Finally, consider any additional amenities or services offered by the venue, such as catering or decorations. By asking these questions, you can ensure that you find the perfect venue to host your dream wedding.
How Much Do Wedding Venues Cost?
The cost of wedding venues can vary greatly depending on a number of factors. The location, size, and amenities of the venue all play a role in determining the overall cost. On average, couples can expect to spend anywhere from a few thousand dollars to tens of thousands of dollars on a wedding venue. However, it's important to keep in mind that this cost is just one aspect of the overall wedding budget. Couples should also consider other expenses such as catering, photography, and decorations when making decisions about their wedding venue. To get an accurate idea of how much a wedding venue will cost, it's important to research different options and ask for detailed quotes from each venue.
Can You Negotiate With Wedding Venues?
Yes, you can negotiate with wedding venues! When it comes to planning your wedding, finding the perfect venue is crucial. However, the cost of the venue can often be a major concern for couples. Luckily, many wedding venues are open to negotiating on their pricing and packages. It's important to approach negotiations in a respectful and professional manner. Be honest about your budget and what you're willing to spend, and ask if there are any discounts or promotions available. Additionally, consider negotiating on non-price factors such as the inclusion of certain amenities or upgrades. Remember, the goal is to find a win-win situation where both parties are happy with the final agreement.
Do You Have to Pay for a Wedding Venue Upfront?
Whether or not you have to pay for a wedding venue upfront largely depends on the policies of the specific venue you have chosen. Some wedding venues may require you to pay a deposit upfront to secure the date and then the remaining balance closer to the wedding date. Other venues may require you to pay the full amount upfront. It's important to read and understand the contract and policies of your chosen venue to ensure you are aware of any payment deadlines and requirements. If you have concerns about the payment schedule, it's always a good idea to discuss them with the venue coordinator to see if there is any flexibility or payment plans available.
Are Wedding Venue Deposits Refundable?
Whether wedding venue deposits are refundable or not largely depends on the policies of the specific venue. In general, most venues require a deposit to secure the date and ensure that the space is reserved for the wedding. The deposit amount can vary and may be a percentage of the total cost or a flat fee. Some venues may have a non-refundable deposit policy, which means that if the couple cancels the wedding or changes the date, they will lose the deposit. Other venues may have a refundable deposit policy, but there may be certain conditions that need to be met in order to receive a refund. It's important for couples to carefully review the venue's policies and contract before making any deposits or signing any agreements to avoid any potential issues or misunderstandings.
How to Decide on a Wedding Venue?
Ultimately, whether you choose to pick a wedding date or venue first depends on your priorities and preferences. If you have a specific date or season in mind, it may make more sense to choose a date first. If you're more flexible on the date and have a particular venue in mind, it may be more practical to choose a venue first.
Regardless of which approach you choose, it's essential to keep an open mind and be willing to adjust your plans if necessary. Flexibility is key when planning a wedding, and by keeping an open mind, you can ensure that your big day is everything you hoped it would be.