JAMES AND I THOUGHT WE MET through a mutual friend at a birthday party however we later found out James' sister was scheming behind the scenes to make sure we were both in the same place at the same time!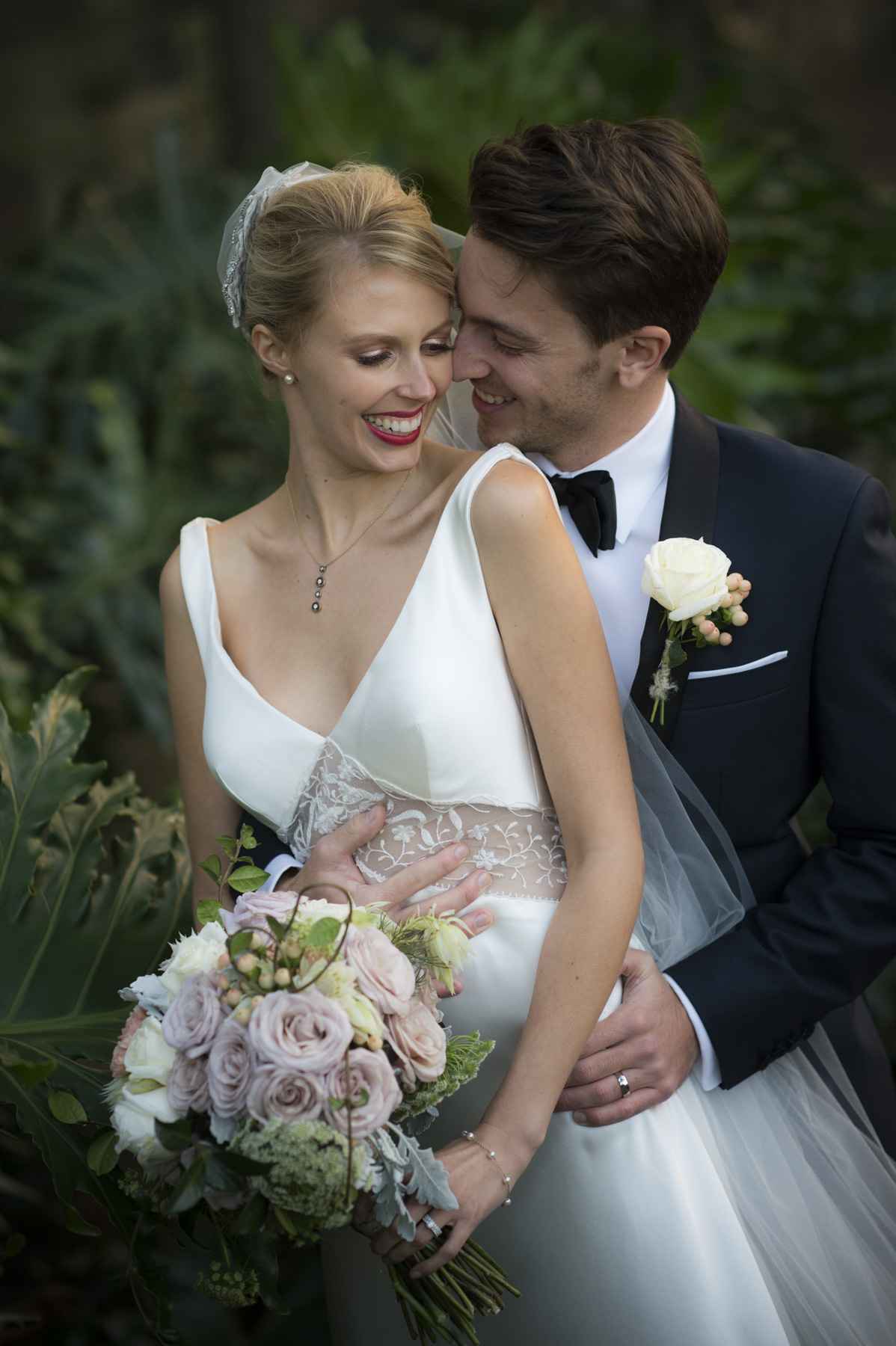 WALSH BAY IS A SIGNIFICANT and sentimental location for James and I. It is where he proposed and where we first met. We stumbled across Dedes on the Wharf and as they had only opened 2 weeks prior, we had the choice of any date on the calendar. It is a waterside venue with rustic charm and it was somewhere we hadn't been for a countless number of other weddings.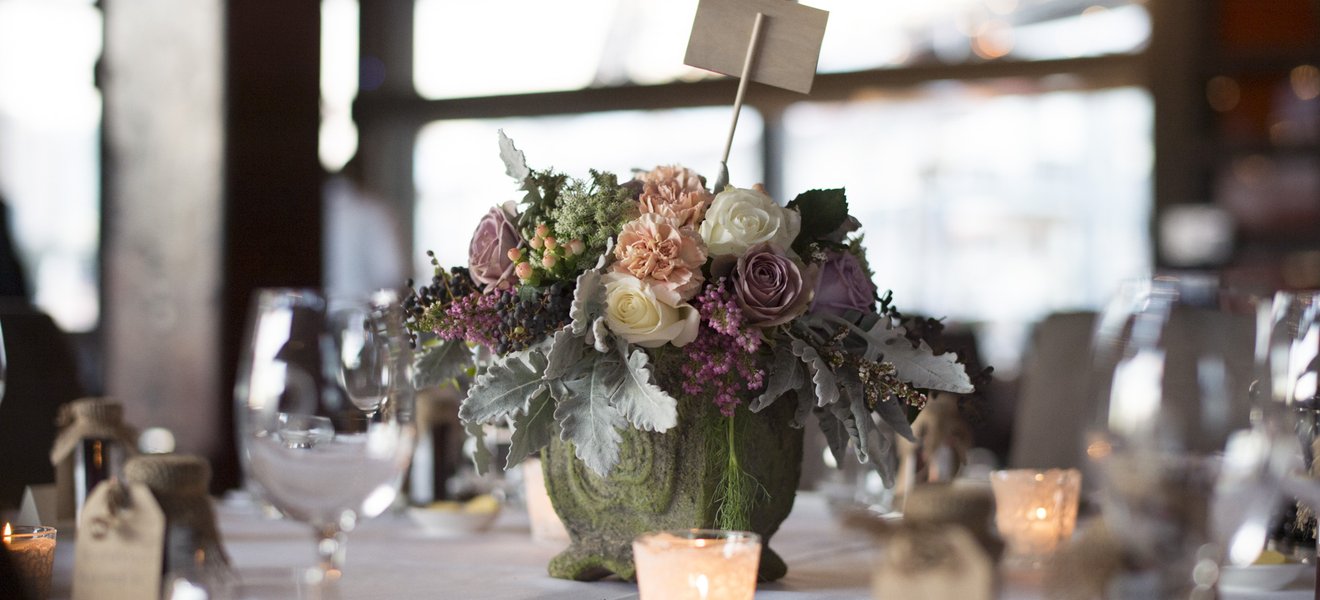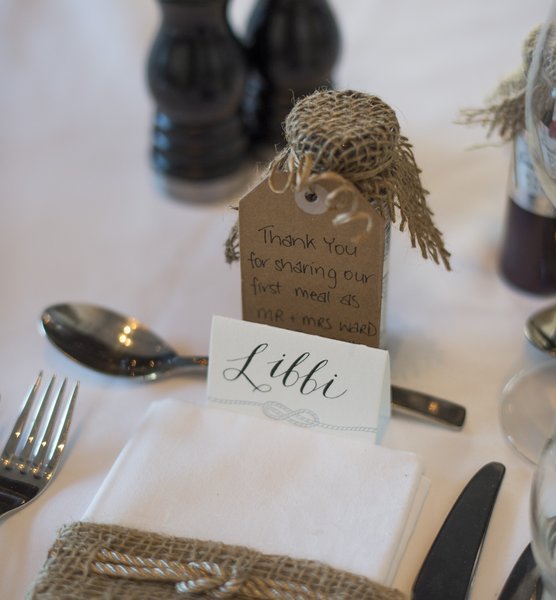 THE THEME FOR OUR WEDDING was 'relaxed elegance' with a nautical twist as James is a competitive sailor. We had a palette of soft colours with dusty finishes. My bridesmaids wore long silk dresses in muted pink with matching shrugs.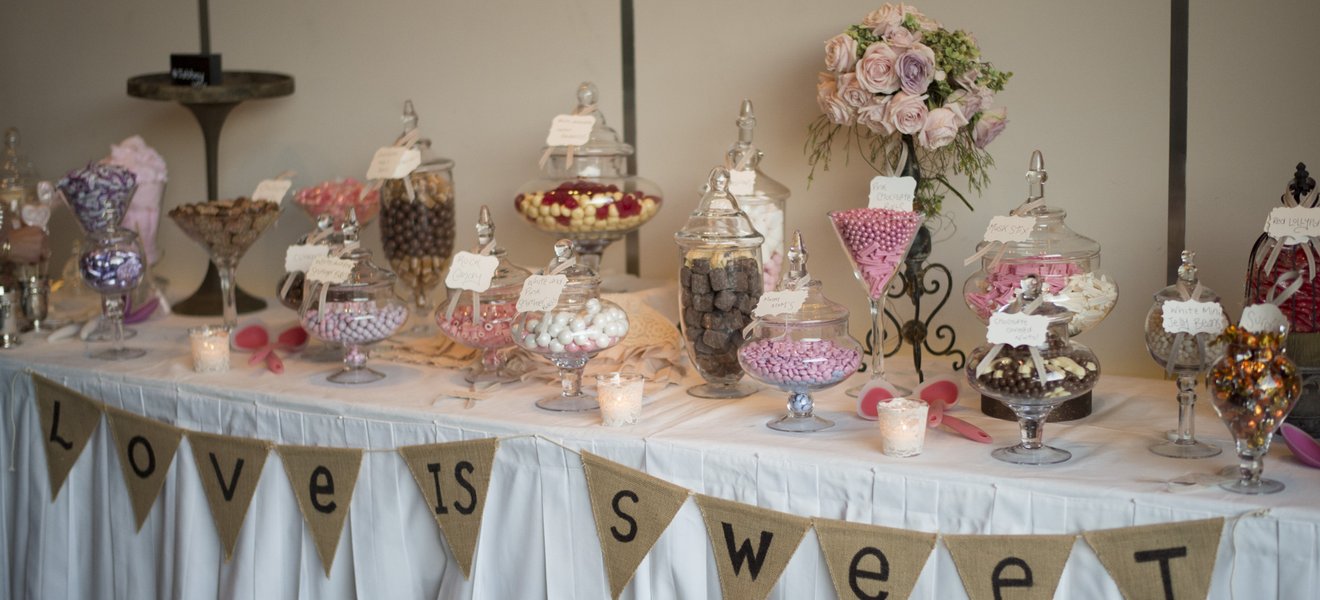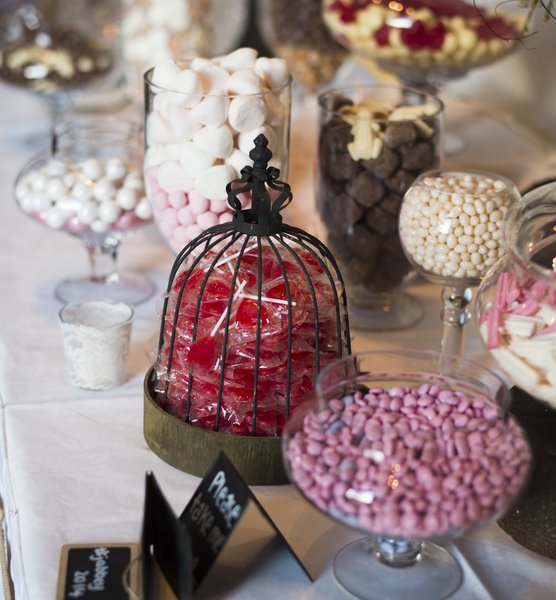 EACH FLOWER ARRANGEMENT was a work of art. We wanted to steer away from traditional wedding styles. At the reception, stone pots were covered in moss and filled with masses of dusty miller, faintly coloured roses, berries and foliage. They made an impressive and bold statement.
PURCHASING MY WEDDING GOWN was such a stressful experience for me. I had tried on over 100 dresses, encountered exorbitant prices and sales assistants with negative attitudes. It wasn't until I walked into Mira Mandić that I felt comfortable and valued. I loved that it was a family business. The experience was so memorable. My Sensualista silk gown was adorned with French lace under the bust that extended around to a deep V line at the lower back.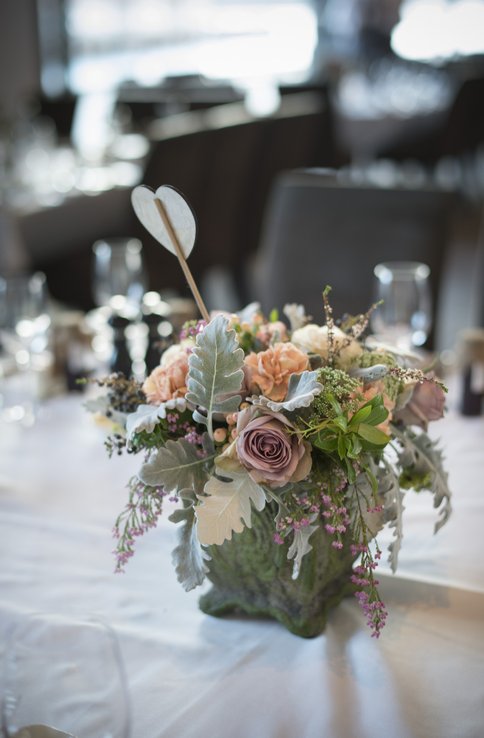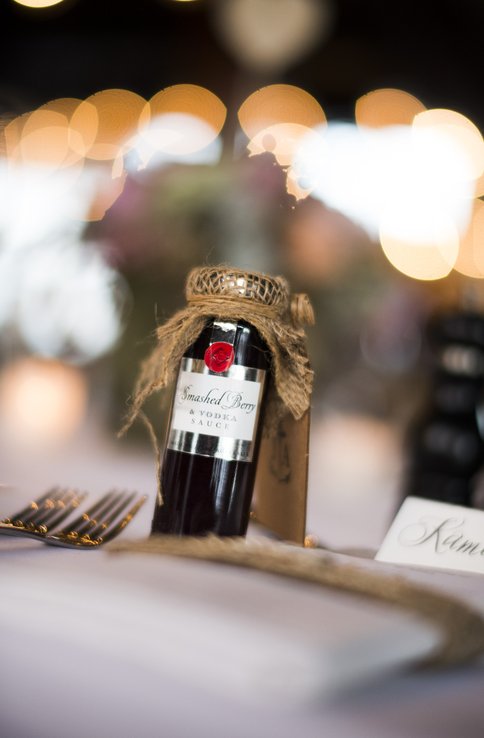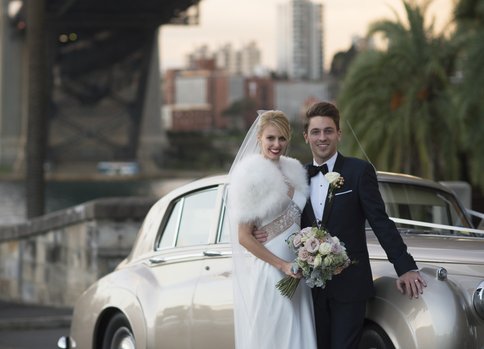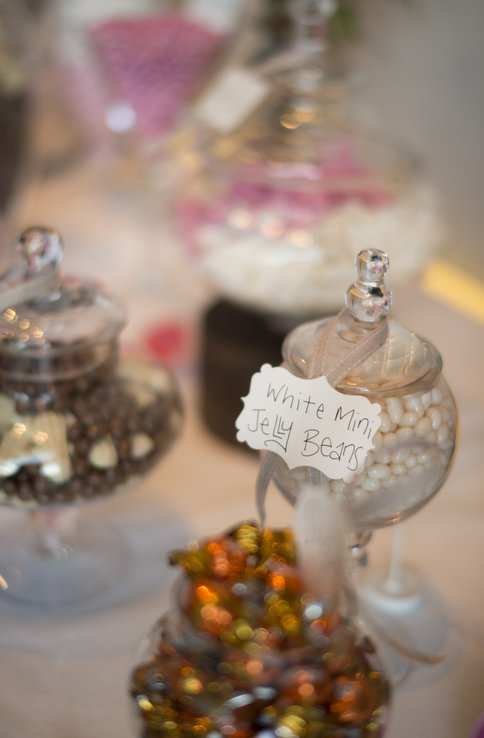 OUR HONEYMOON REGISTRY allowed guests to contribute towards an overseas experience. Among others, we had the opportunity to try a cooking class in Florence, see a show at the Moulin Rouge and go white water rafting in Austria.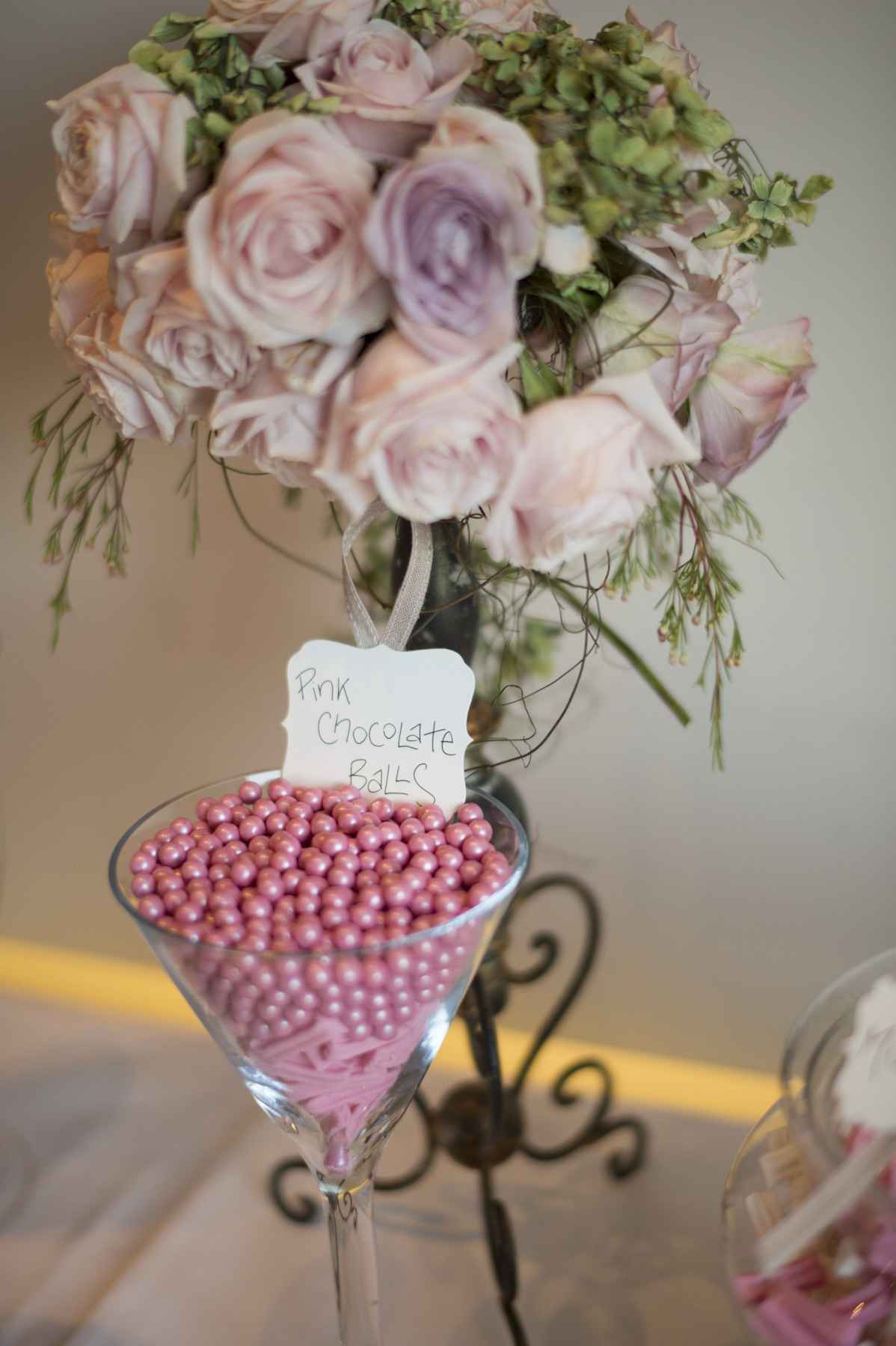 WE HAD FUN WITH OUR CAKE. The hundreds and thousands layer was particularly unusual. I was a little nervous about steering away from more traditional, all white cakes but the flecks of colour gave the cake a distinctive flair. James and I love our desserts so it was fitting to have vodka berry sauce as our wedding favours and a huge candy bar with over 25 jars. Naturally all the lollies were gone before the main course was served!
Looking for more inspirational wedding stories? Visit Real Weddings to find your perfect wedding venues in Sydney!