Stephen Speck had the romantic dinner proposal to the girl of his dreams all planned but he ended up becoming so anxious that he popped the question to Alexandra Cabral before they had even left home! His future bride didn't mind one bit.
"It was such a lovely moment because we got to have dinner together as an engaged couple and no one knew," she said.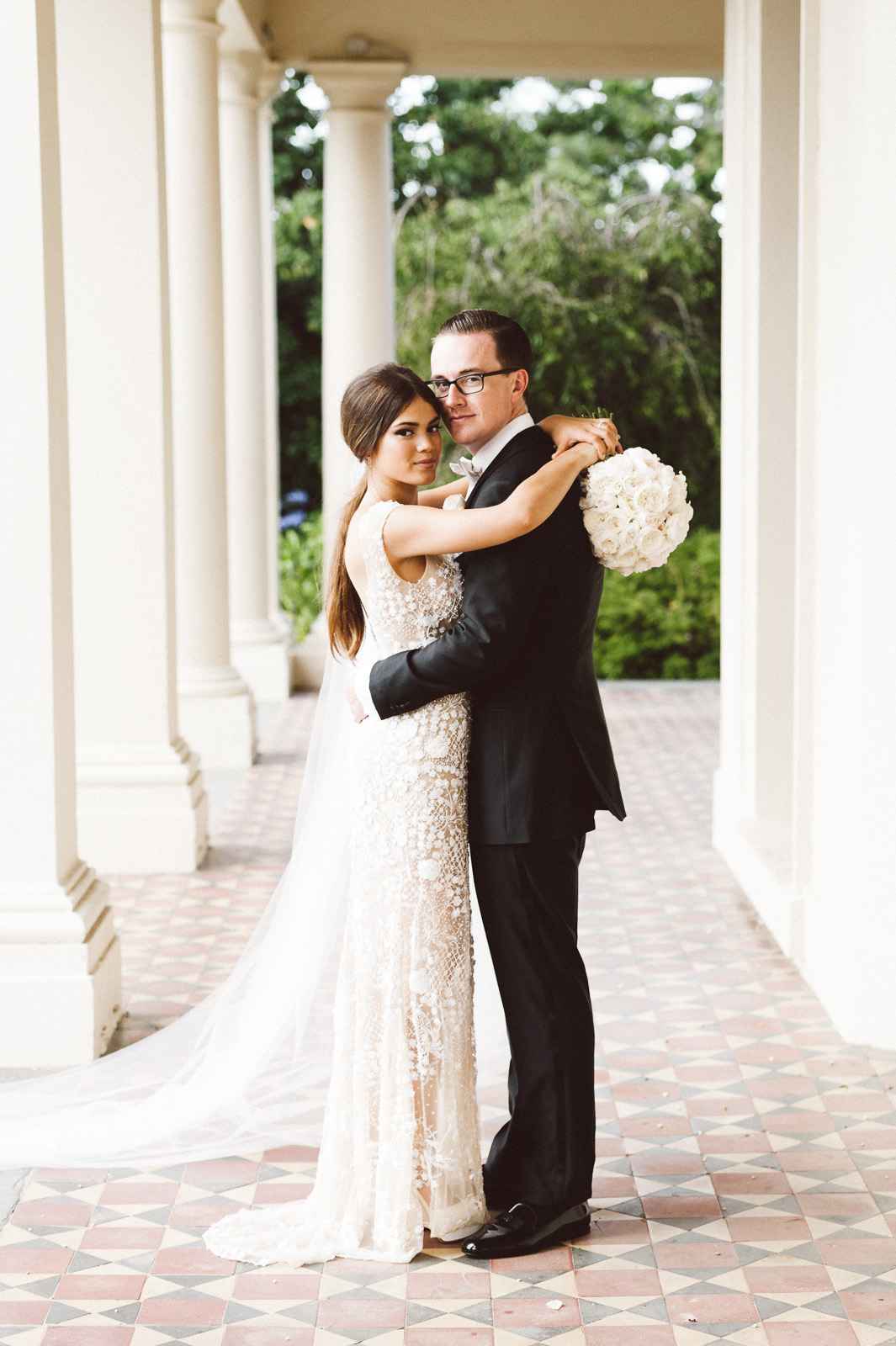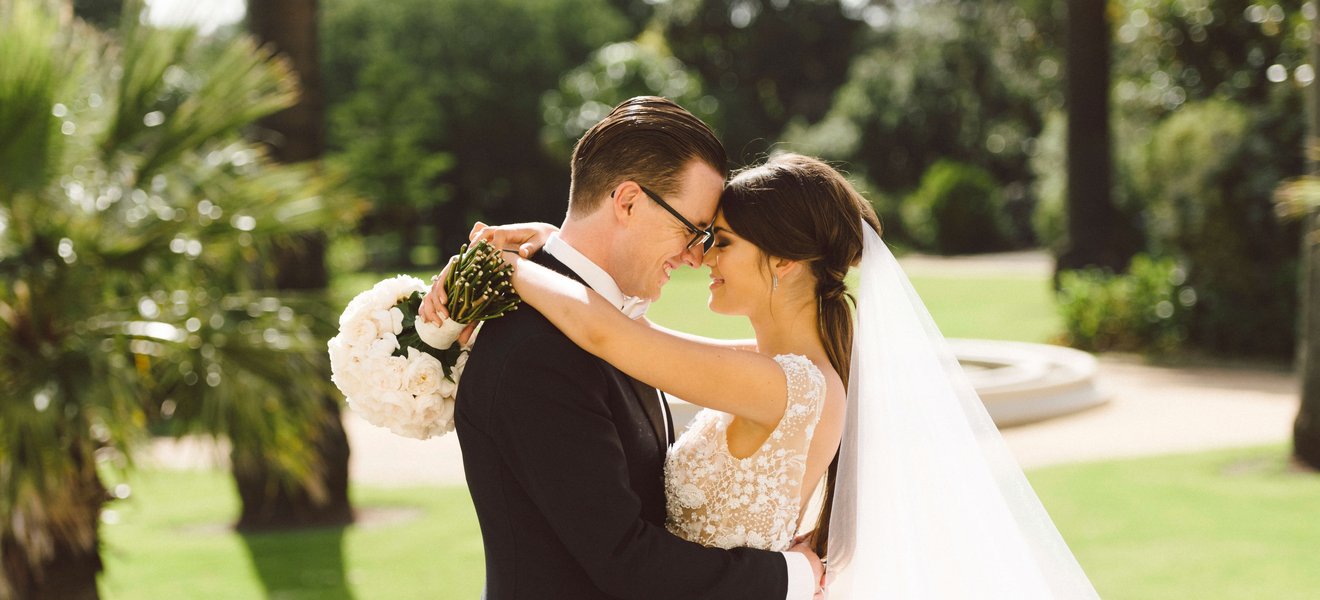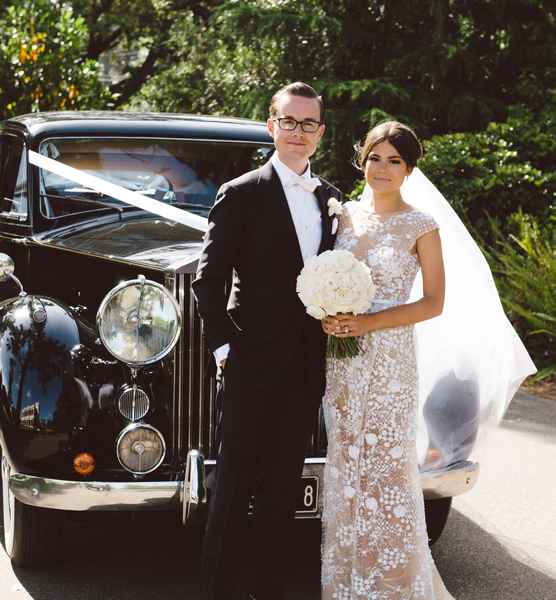 With so many relatives in Mauritius and Perth, the couple decided to hold their St Kilda wedding in early January so that family festivities could continue well beyond Christmas and New Years.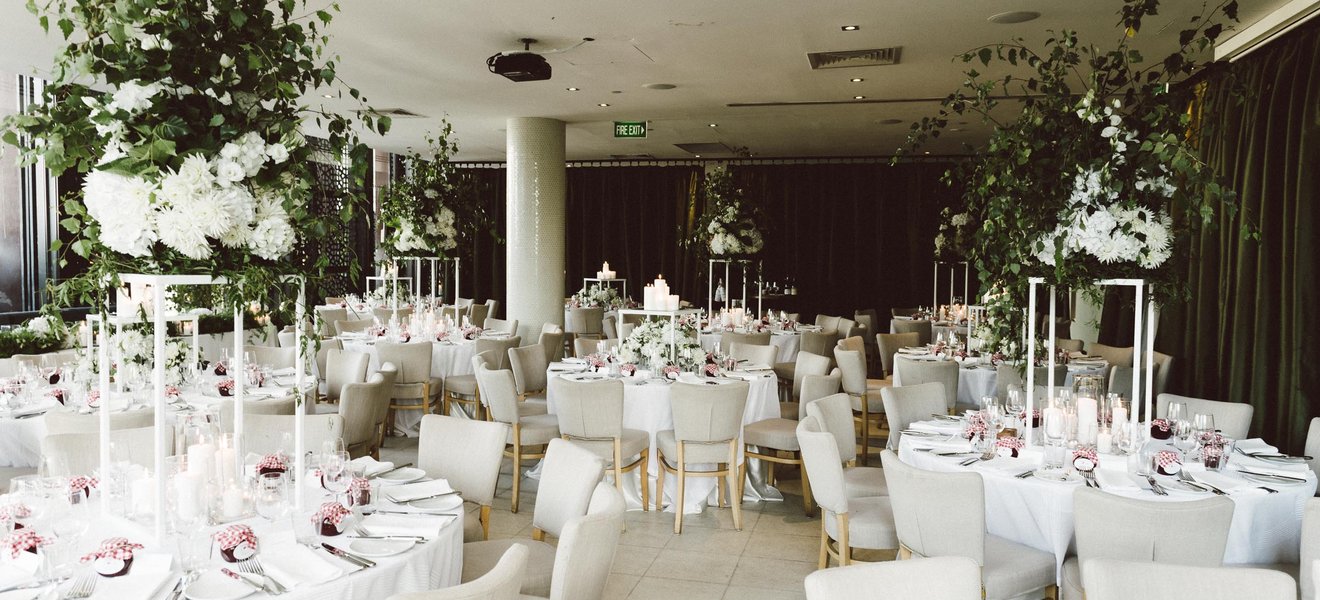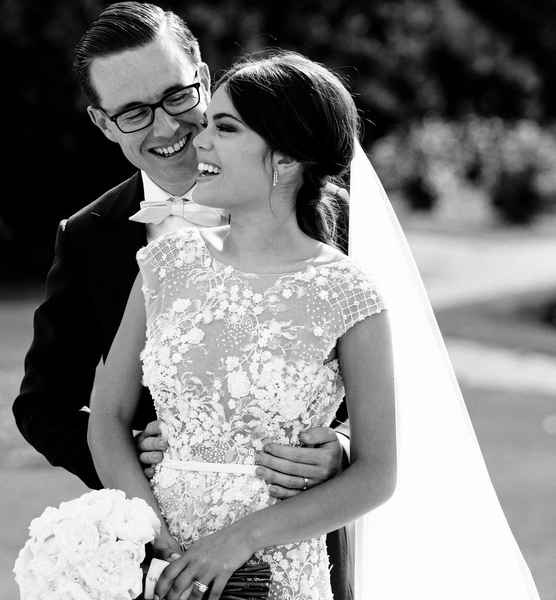 A late afternoon ceremony left plenty of time for Alexandra to make her transformation into a stunning bride. She had her heart set on a sexy and modern heavily beaded gown, and her chosen designer had it right from the first sketch, creating an ivory cobwebbed French lace wrap-style gown with a centre split.
"Most of the dress was very sheer, but that's what I loved most about it," she said.
The white peonies that Alexandra and her bridesmaids carried in their bouquets were also used at the couple's wedding reception held at the award-winning Circa restaurant, where they were teamed with lots of lush greenery for a breathtaking effect.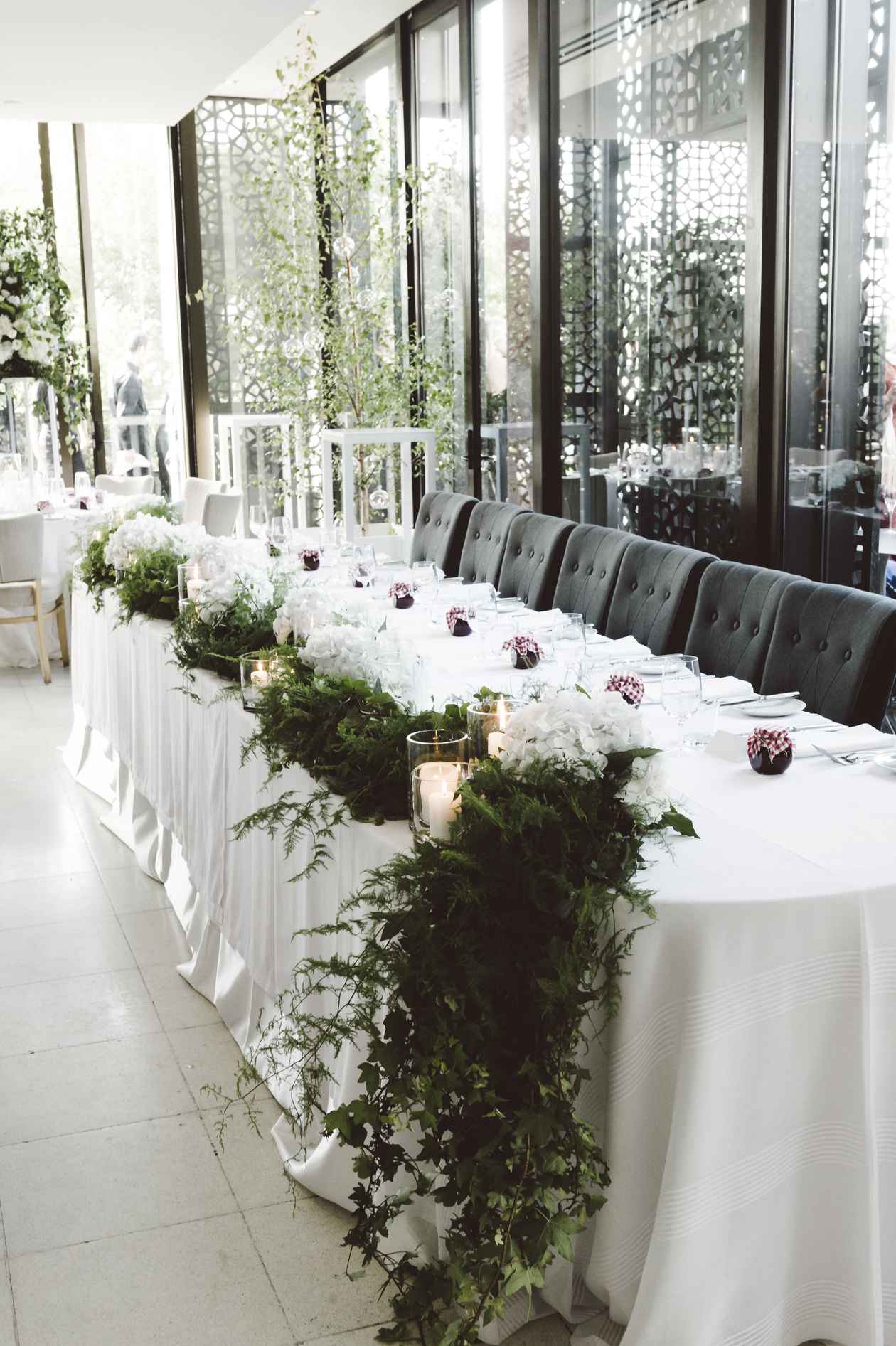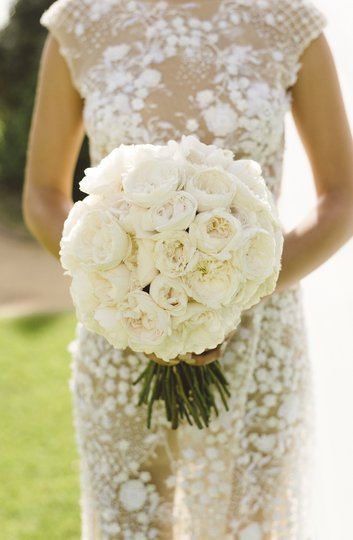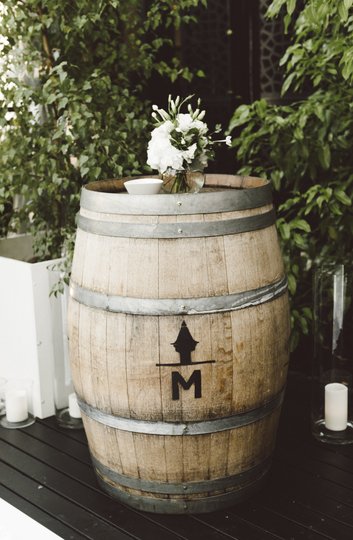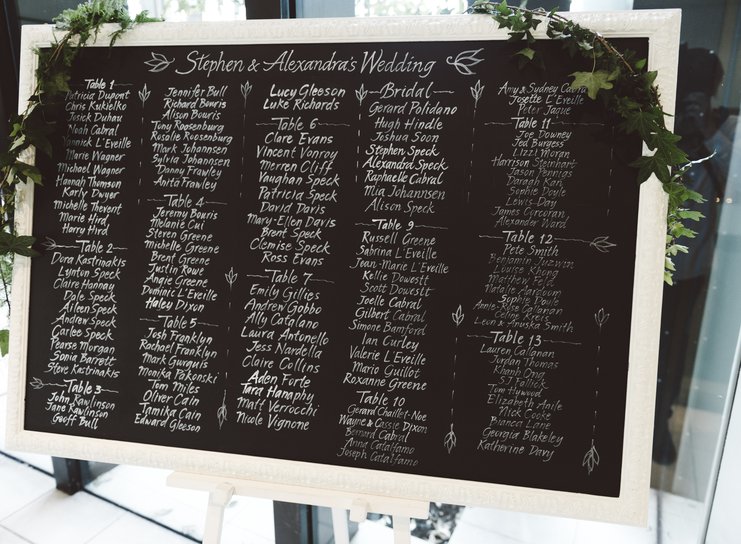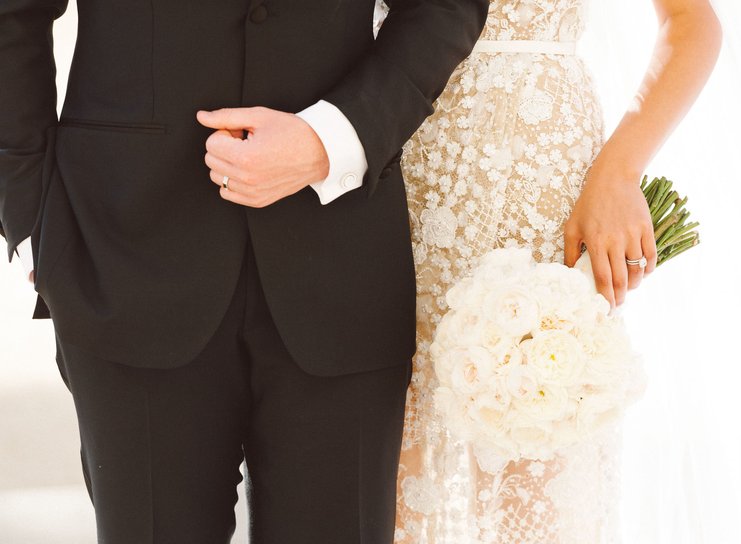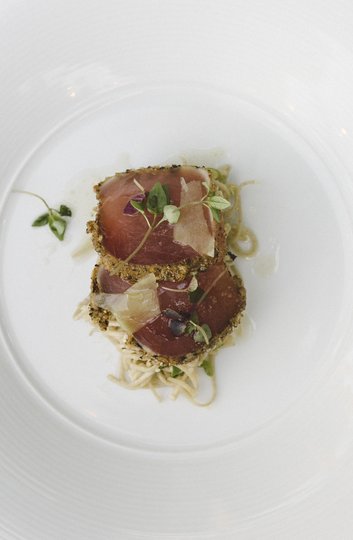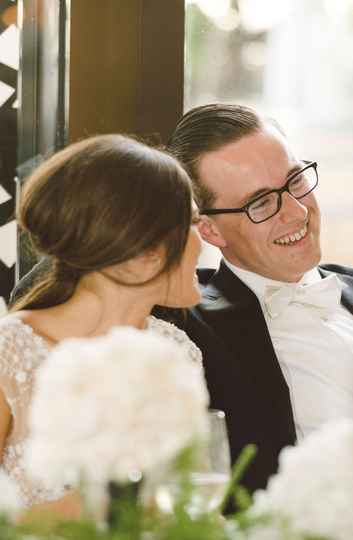 "I chose green and white as my colour scheme because it's timeless and elegant, and I was after a full, leafy, modern and light feel with lots of candles," Alexandra said. "I loved walking into the reception because it was the first time we were able to see our ideas and planning come to life. It was absolutely perfect with greenery and warmth everywhere."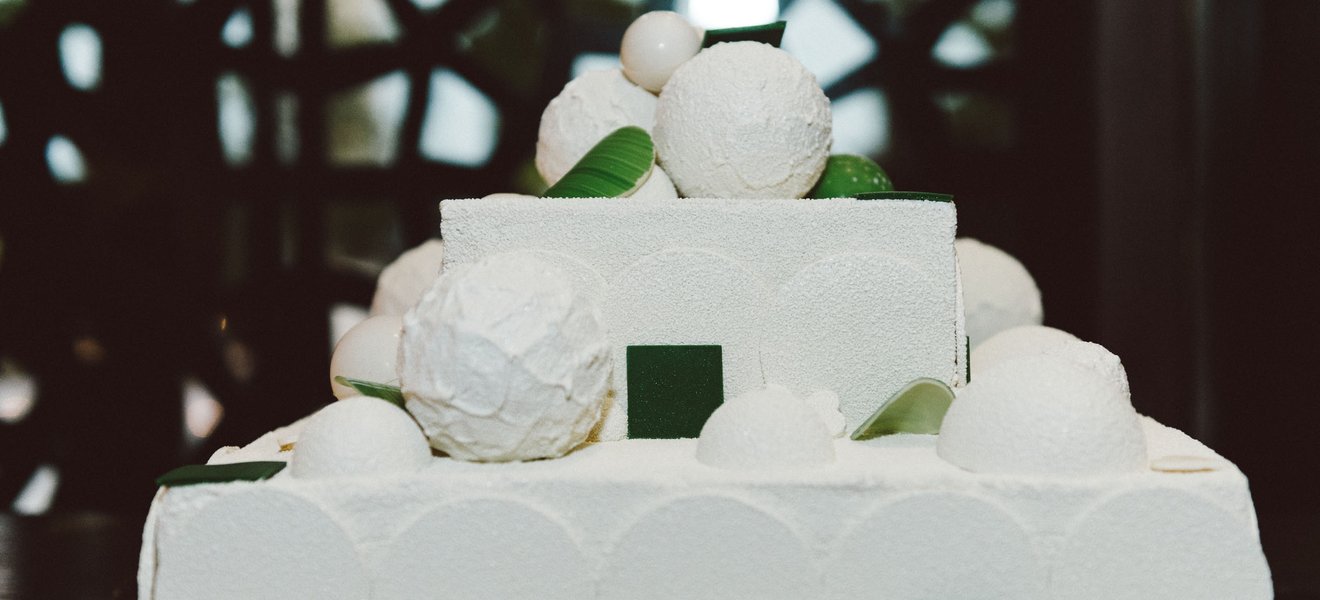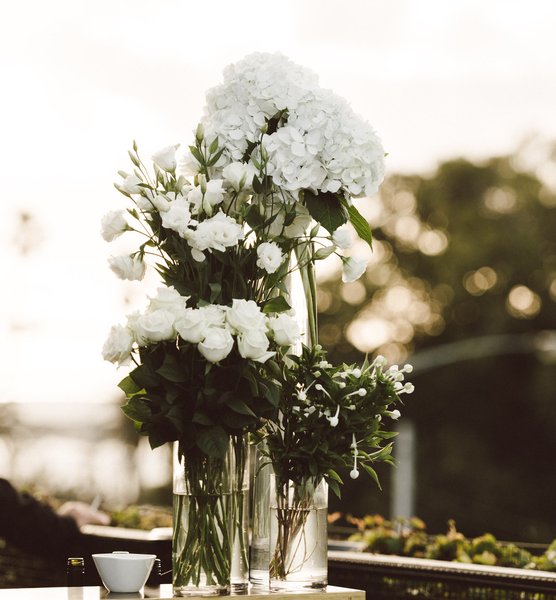 "Later in the night, it was wonderful to be able to step back and watch everyone enjoying themselves on the balcony. The lights were reflected against the clear roof and the white floor. It looked magical especially during our first dance," Alexandra said. "It was as if stars were shining down on us."