Davin Ardle was happy for his fiancé, Amy Bell, to come up with most of the ideas for their wedding day, but when it came to organising transport to their Portsea reception venue, he was keen to make a big splash! 
"He managed to borrow an amphibious speed boat from a family friend for the day, and the first thing our guests noticed was the two of us roaring along the coast before driving out of the breakers and up the dunes to park at the bar…it set the tone for the party nicely," Amy laughed.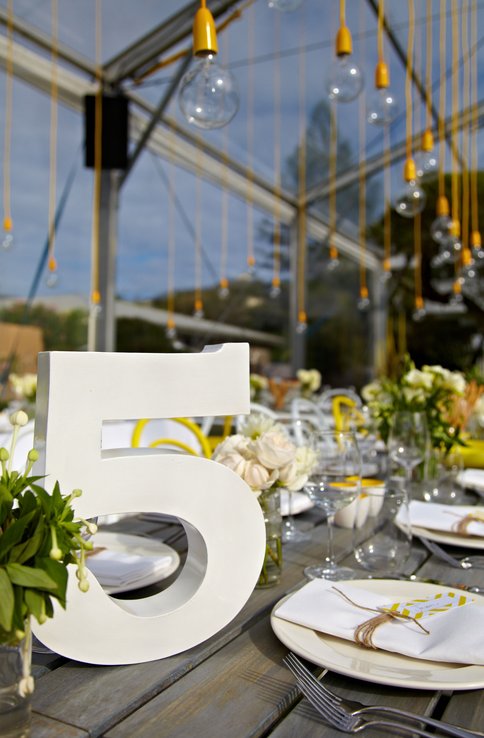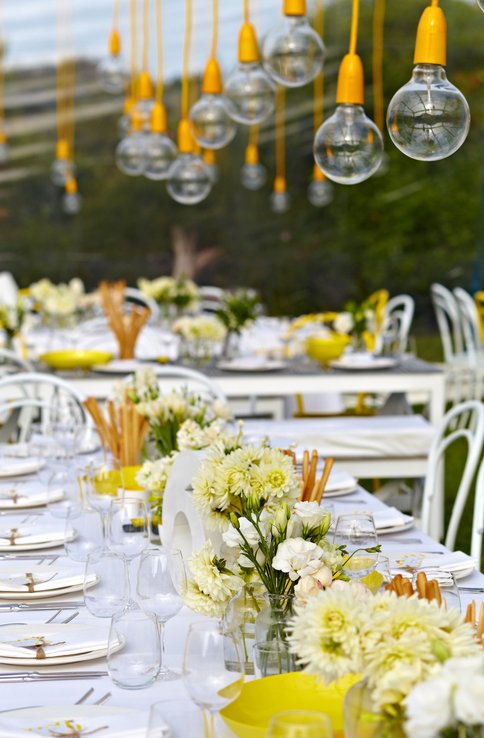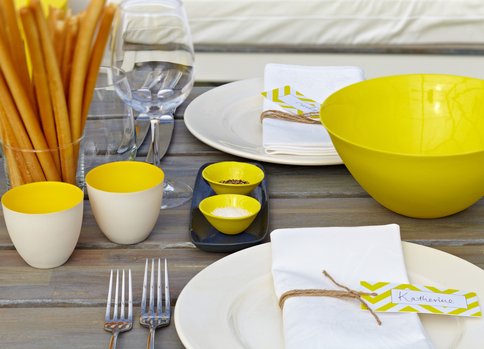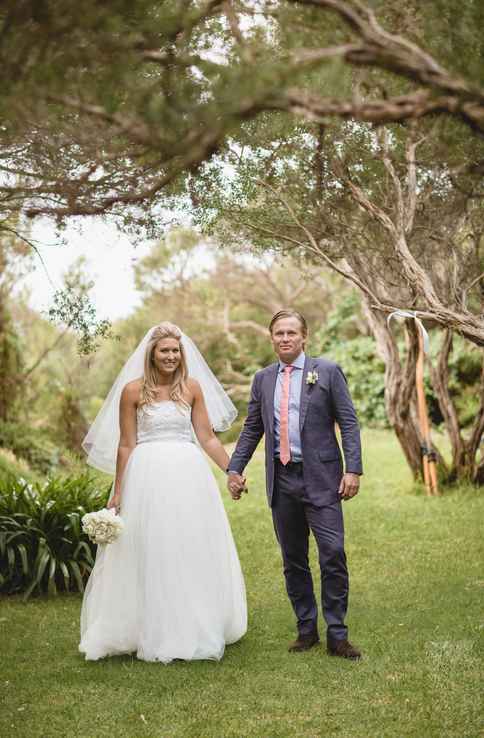 When the sun began to set, the party shifted into a towering marquee lit with hundreds of yellow pendant light bulbs. "The marquee was just amazing, and so tall that it actually went over the some of the beautifully lit trees in the garden," Amy said. 
"It took days to hang the lighting at all different levels using a crane and a trapeze artist swinging from a harness, but it really was the feature of the space and set a great mood for the evening."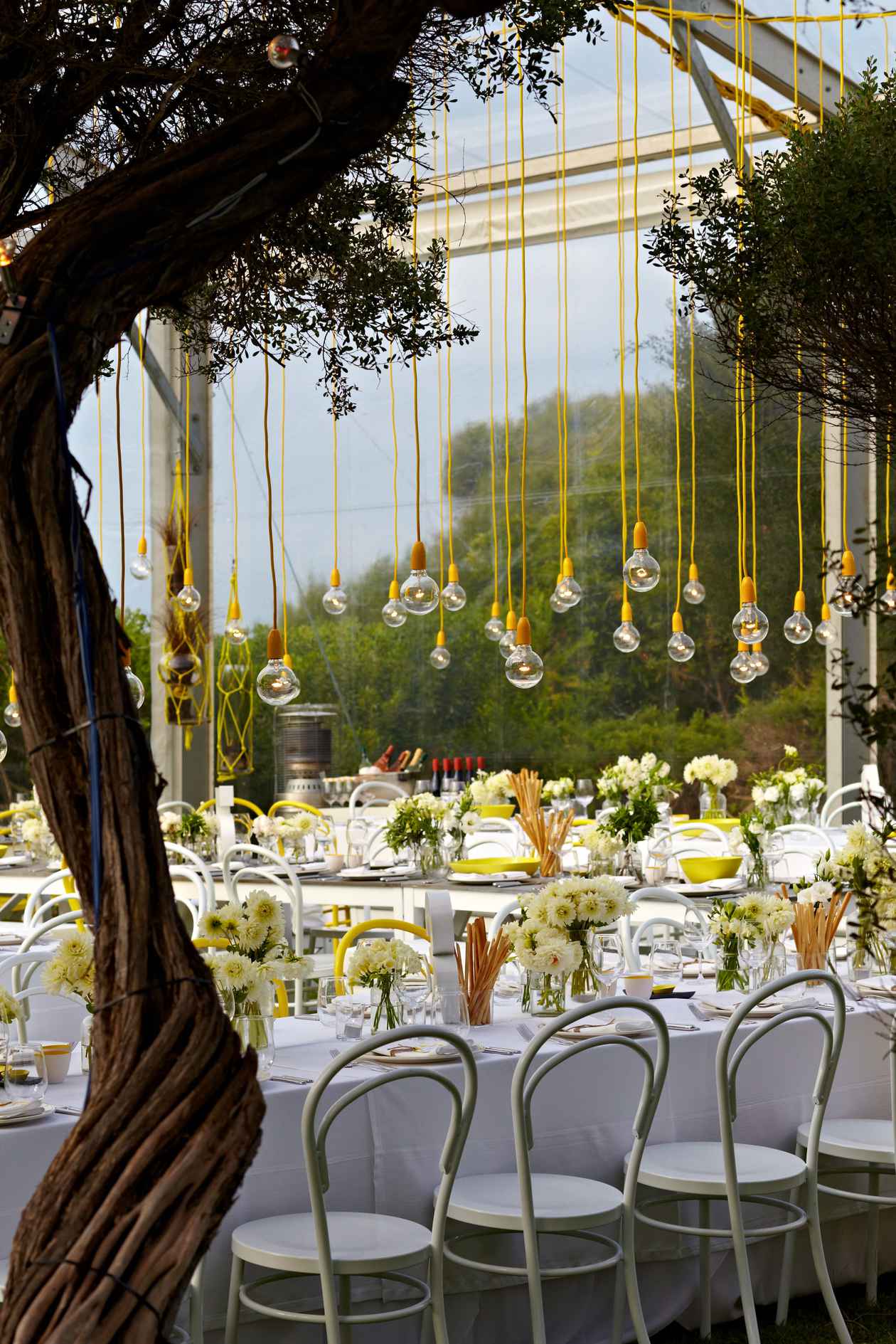 The styling was a real collaborative effort between the bride, catering and event co-ordinators The Big Group, and their styling company The Design Depot. 
"Before our first meeting, I went crazy searching the internet looking at wedding and party blogs, websites and even a little bit of Facebook just to see what other people did for their weddings. Looking back on it now, I must have seemed a little mental turning up to our first meeting with a 10-page mood board, but I guess I just couldn't contain my excitement," Amy said.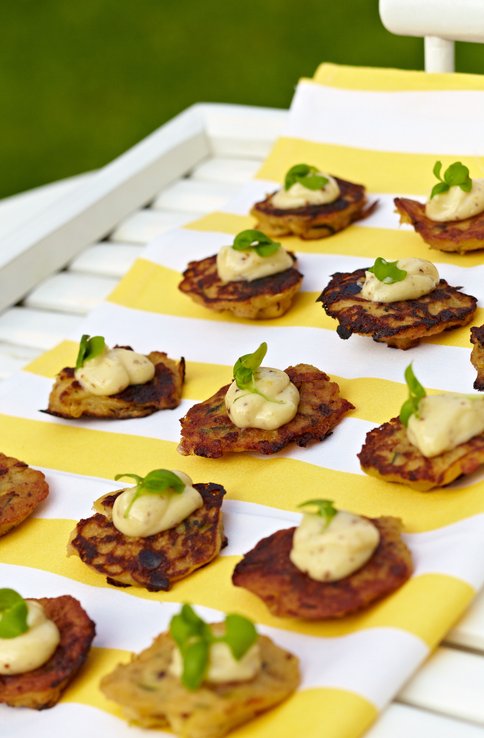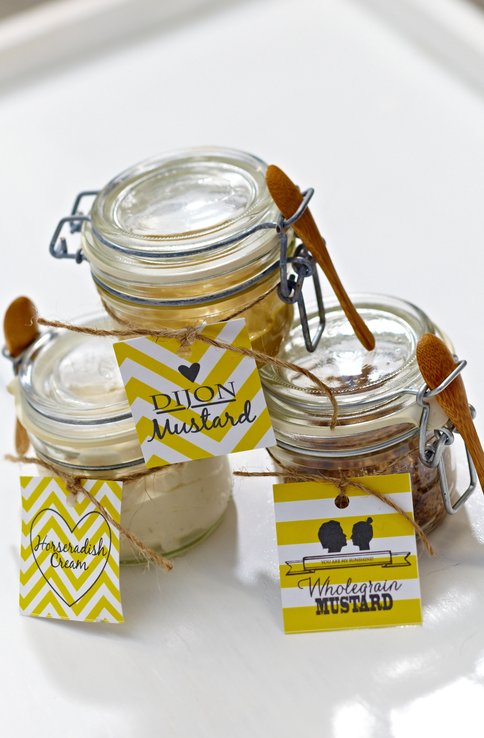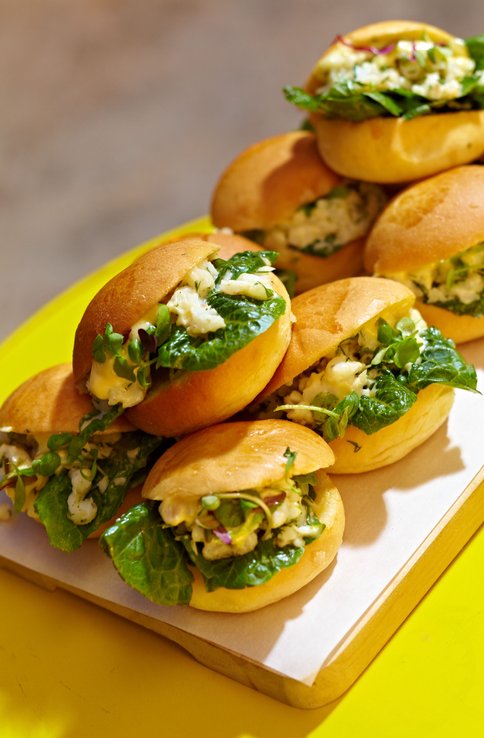 In between shopping for stunning wedding outfits, Amy designed and made a lot of decorative touches including signs, invitation packages, name tags and labels. Her stylists were also full of fabulous ideas, and between them all, Amy's vision was well and truly brought to life. 
It's become a lasting partnership in more ways than one; Amy has since been hired by the company to produce invitations, signage and floor plans for other major functions. "I'm absolutely loving it," she said.
Looking for more inspirational wedding stories? Visit Real Weddings to find your perfect wedding venues in Mornington Peninsula!