How did you meet?

We first met through our church's youth group where Justin had a secret (not so secret) crush on me.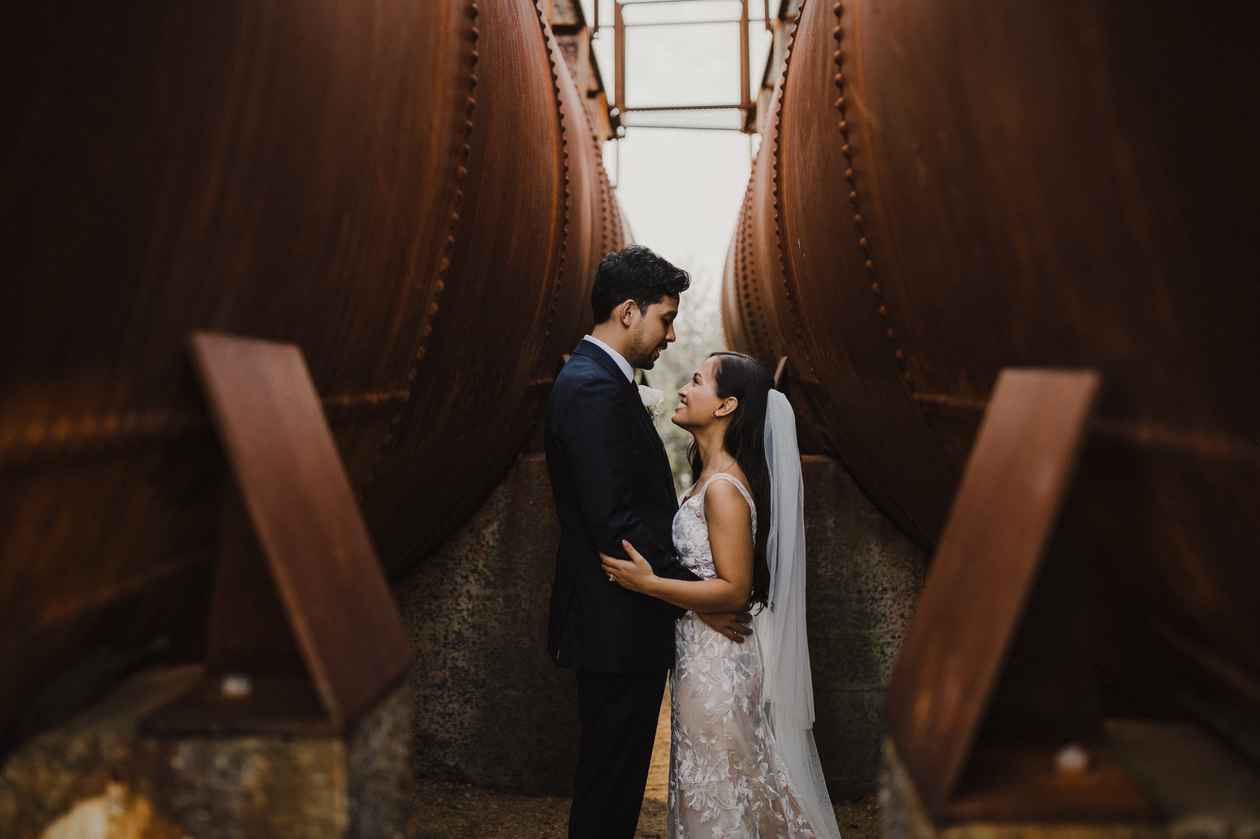 Tell us about the proposal.

Our first date was watching the Lion King Musical so Justin ended up "booking" the Sydney State Theatre to propose. He invited my family and close friends who were hiding underneath the staircase and had one of our good friends (who was a photographer) take some photos. It was a complete surprise – it was a Monday night and the lights were all off as I entered through the doors. Our favorite song (Elvis Presley – Love Me Tender) started playing, the lights slowly turned on and I saw Justin in the middle of their marble foyer surrounded by candles.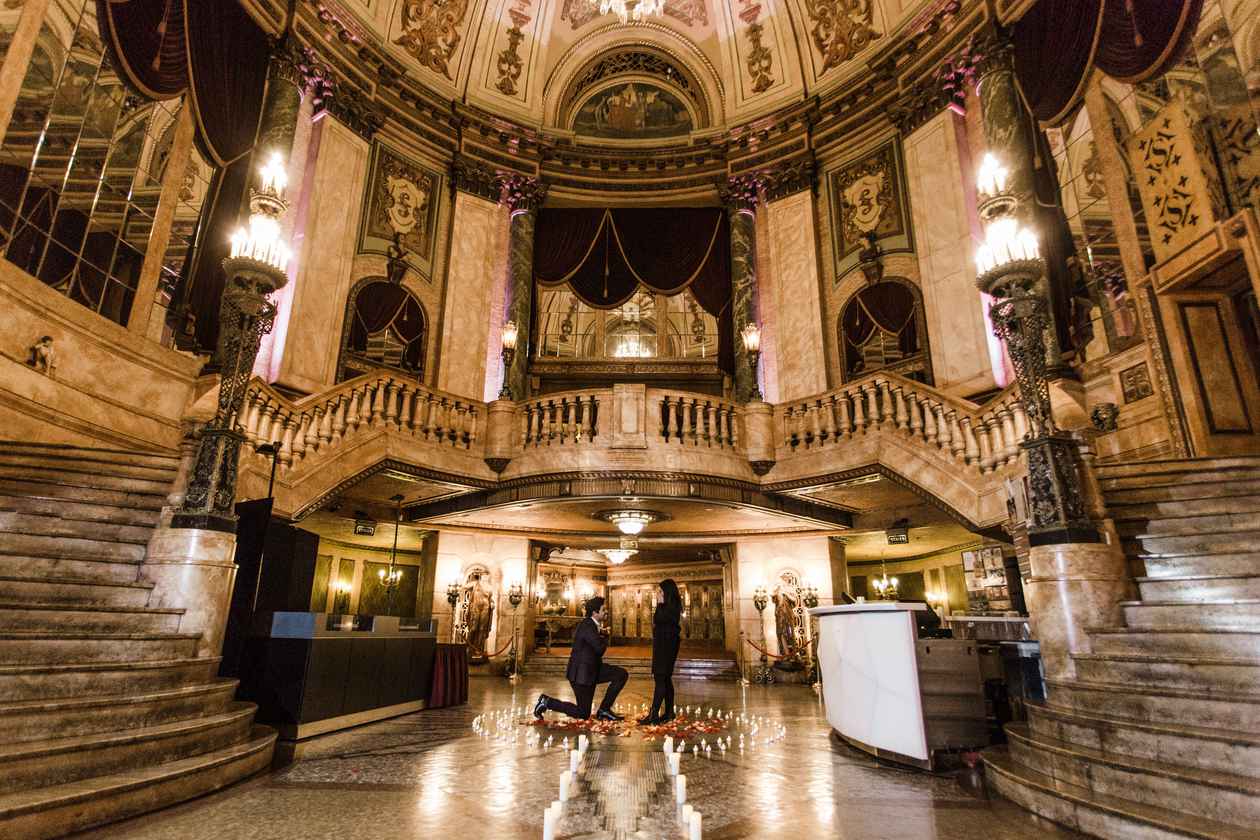 How did you choose your Venue and location? Why?

Justin's friend also had their wedding at View by Sydney and told him about the excellent customer service he received. From the moment we enquired, we felt taken care of and they made a custom package that was completely tailored to our needs. We had trouble finding a venue, we thought we had found one previously, was ready to book following the inspection, but it took them almost six weeks to reply. In contrast, View by Sydney was such a pleasure to work with. They were professional, kind and personal. We didn't feel like just another number or event. The venue is beautiful, and the food was amazing – our guests still compliment us about it!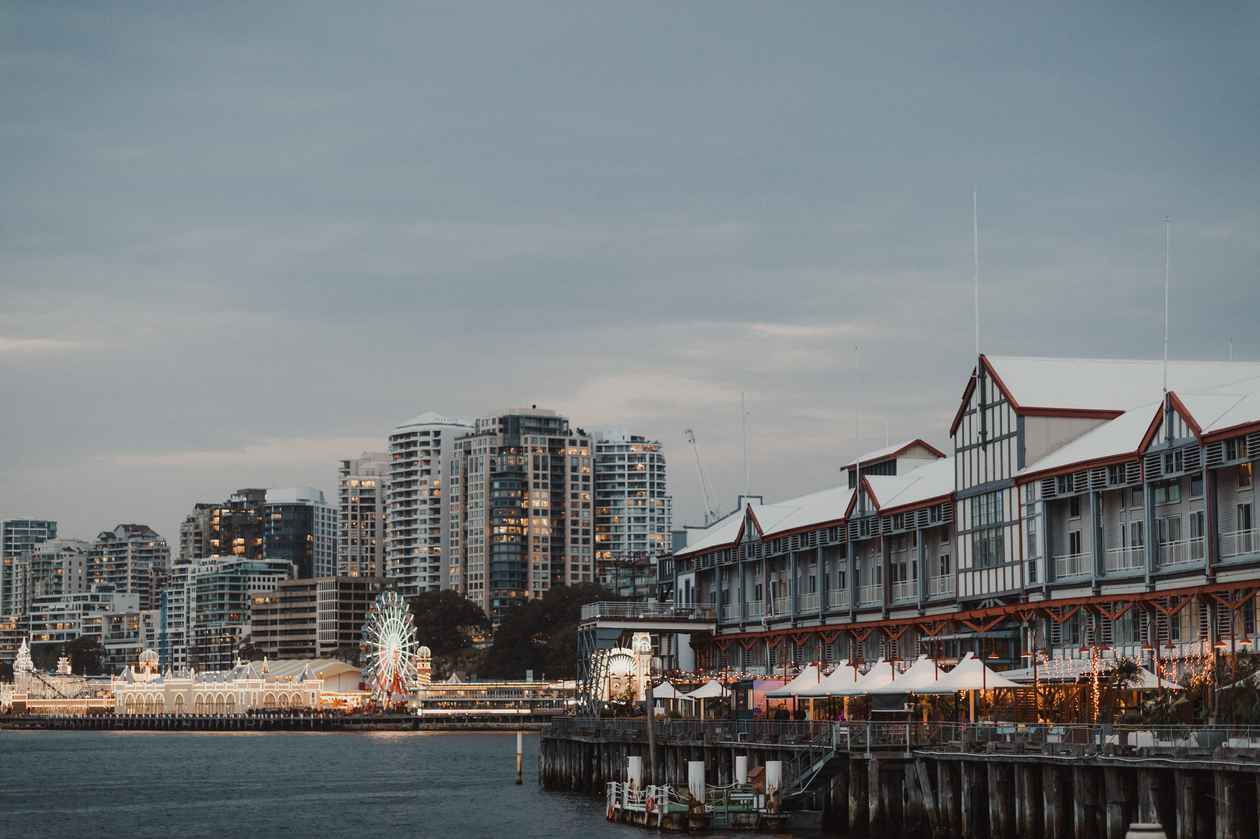 Tell us about your Gown (style, how you found it, what you loved about it). What about the groom and the bridal party fashion choices?

My dress is by Made with Love Bridal, an Australian designer. I saw the dress on Instagram months before I was even engaged and loved it from then. It was romantic and edgy and different to any dress I had seen before. It had a peach and nude undertone so that helped decide the colour scheme for the rest of the wedding. The bridesmaids wore butterscotch dresses, the groom and groomsmen wore navy suits and the flowers were toffee, peach, blush and white.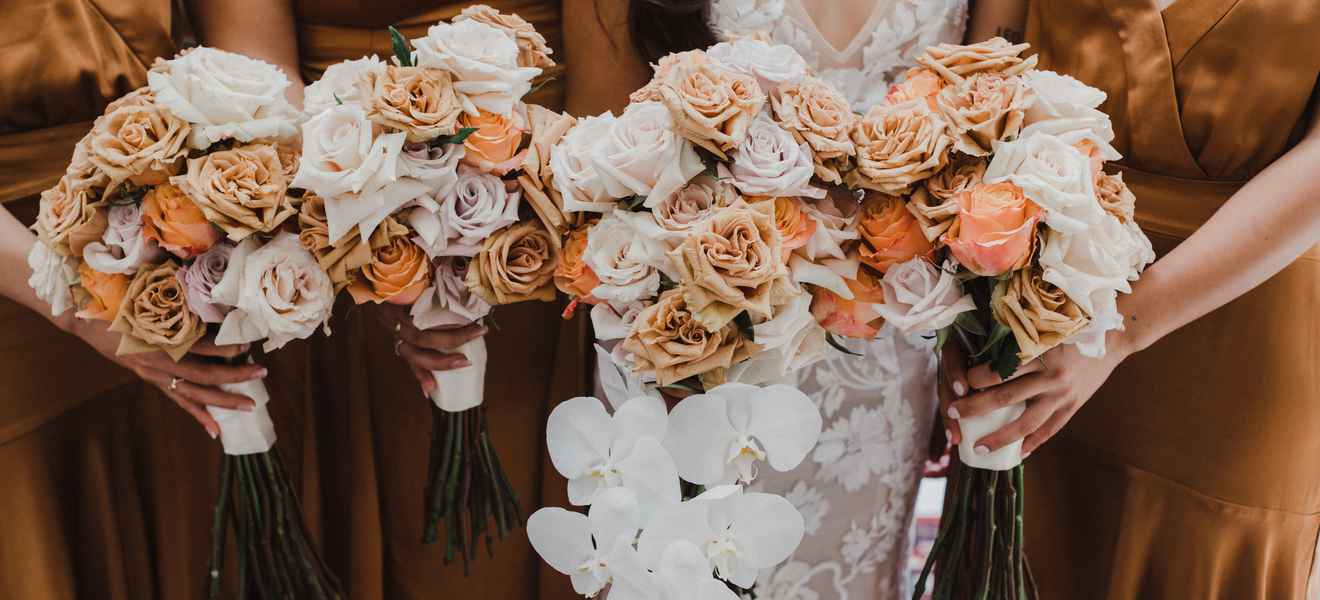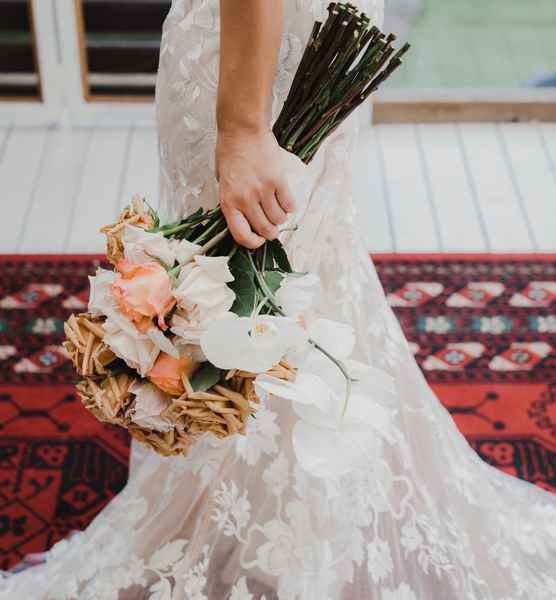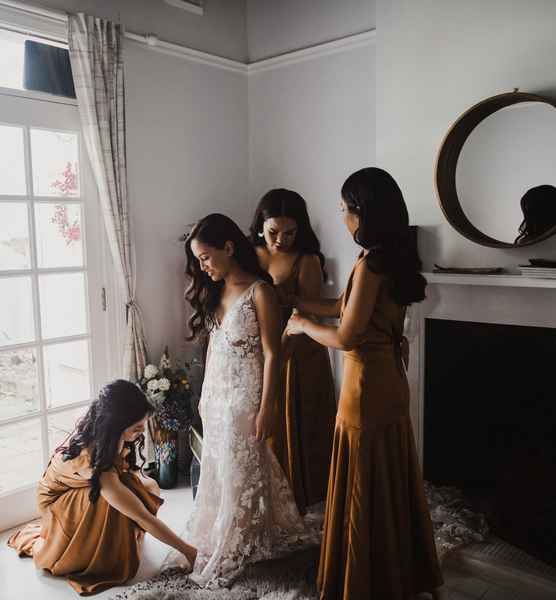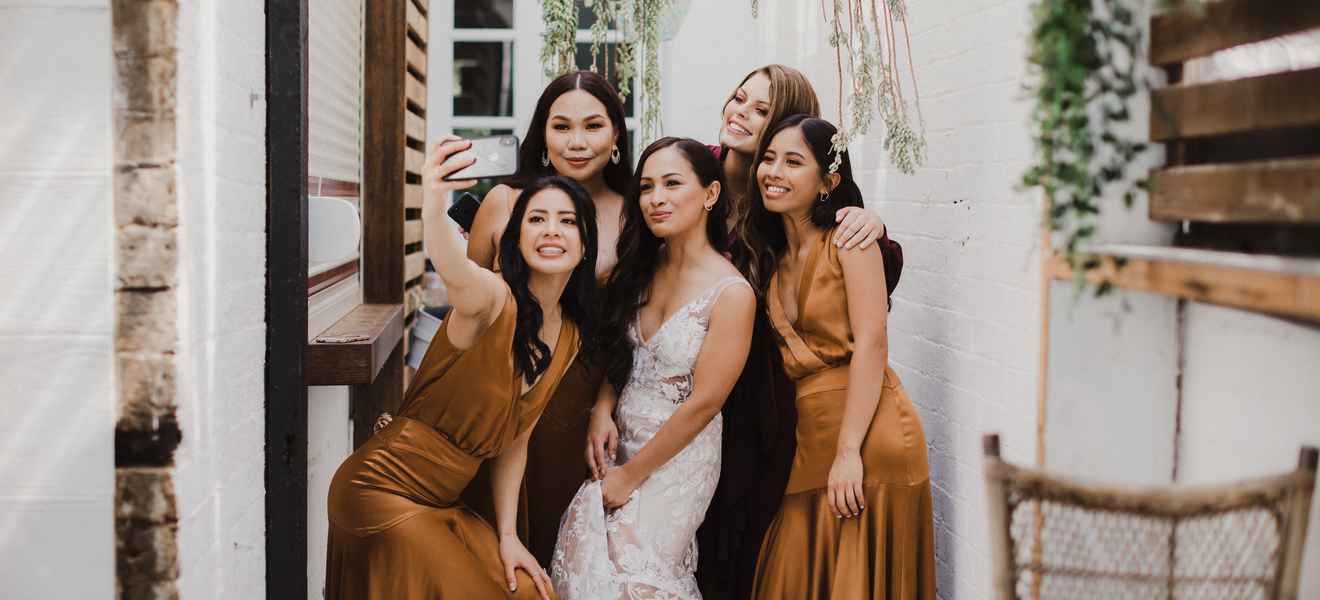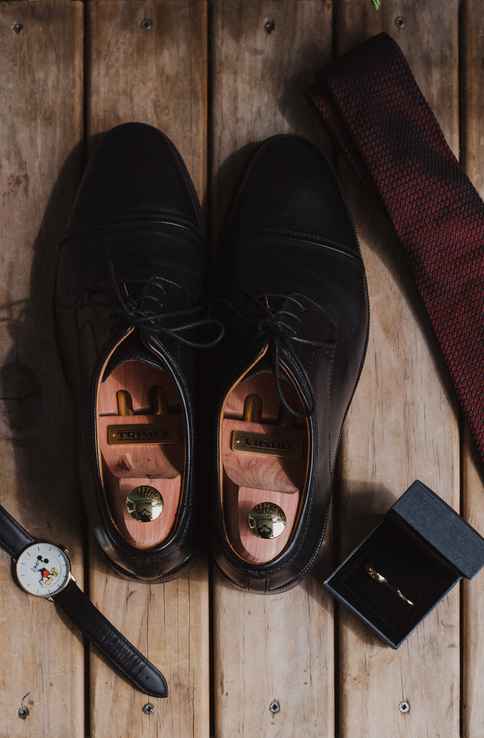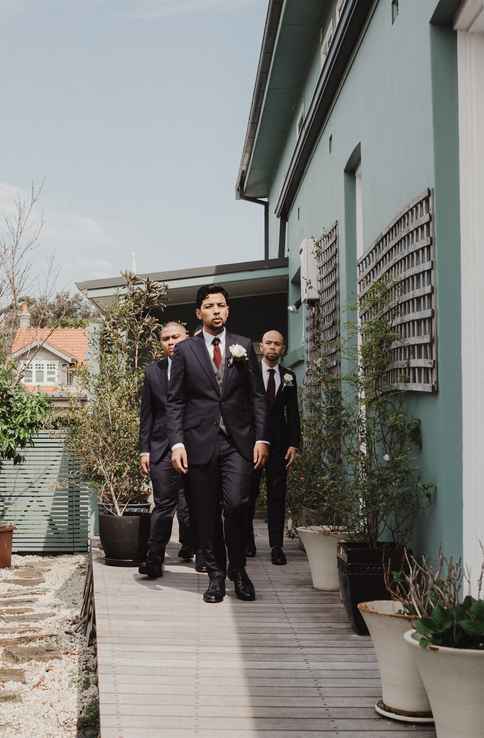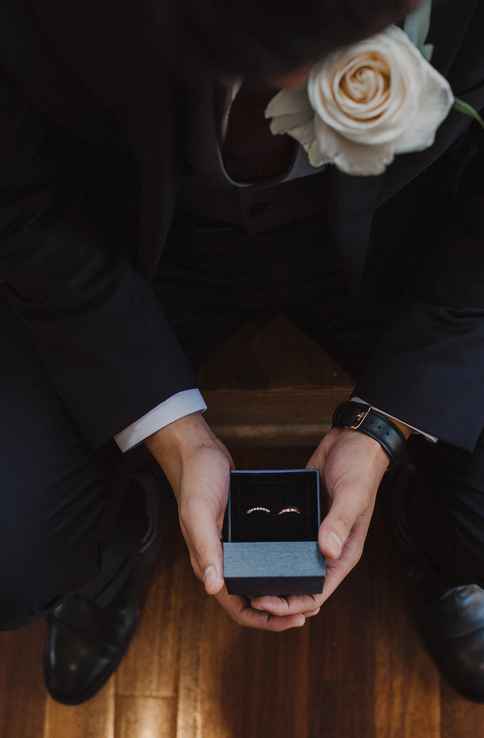 What Style / Styling did you choose for your wedding? (eg: colour scheme, flowers, stationery, cake, transport, details, themes, inspiration, the overall "look and feel")

We wanted everything to feel really natural and relaxed, just enhancing natural beauty.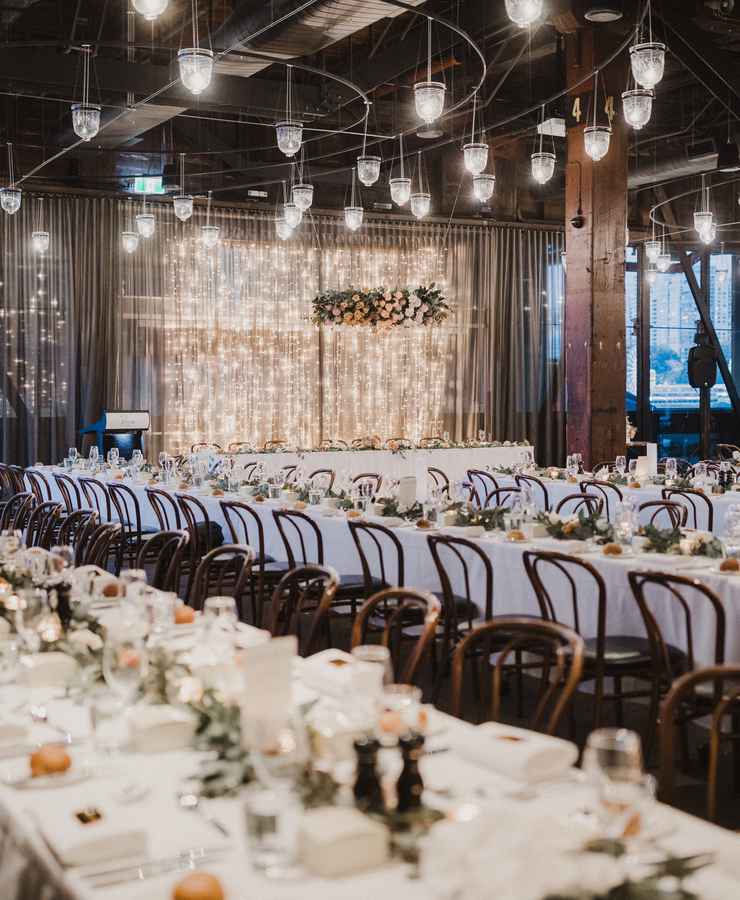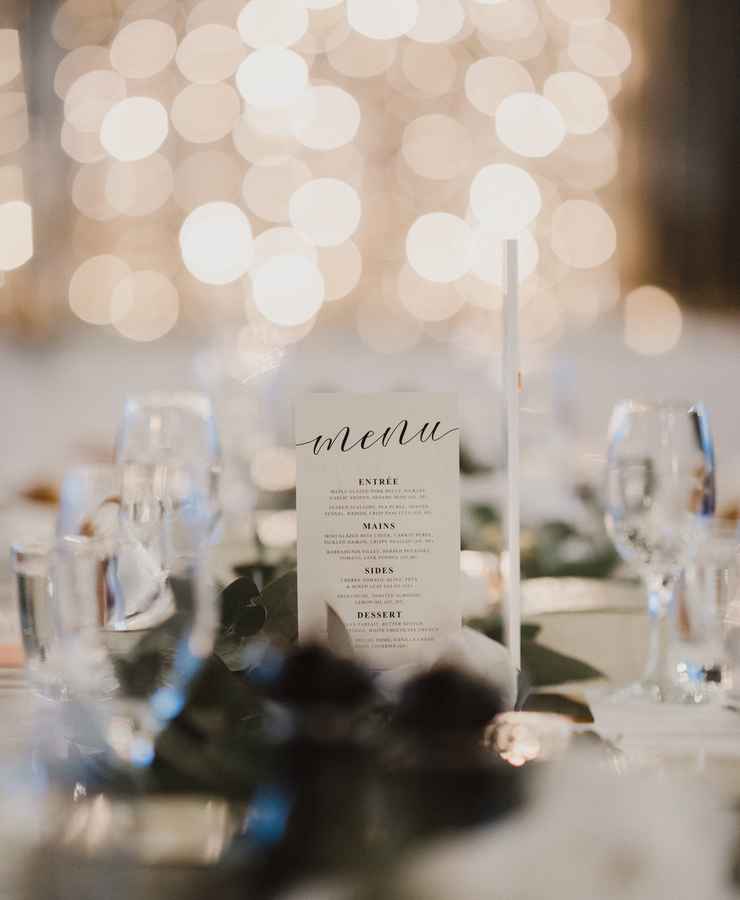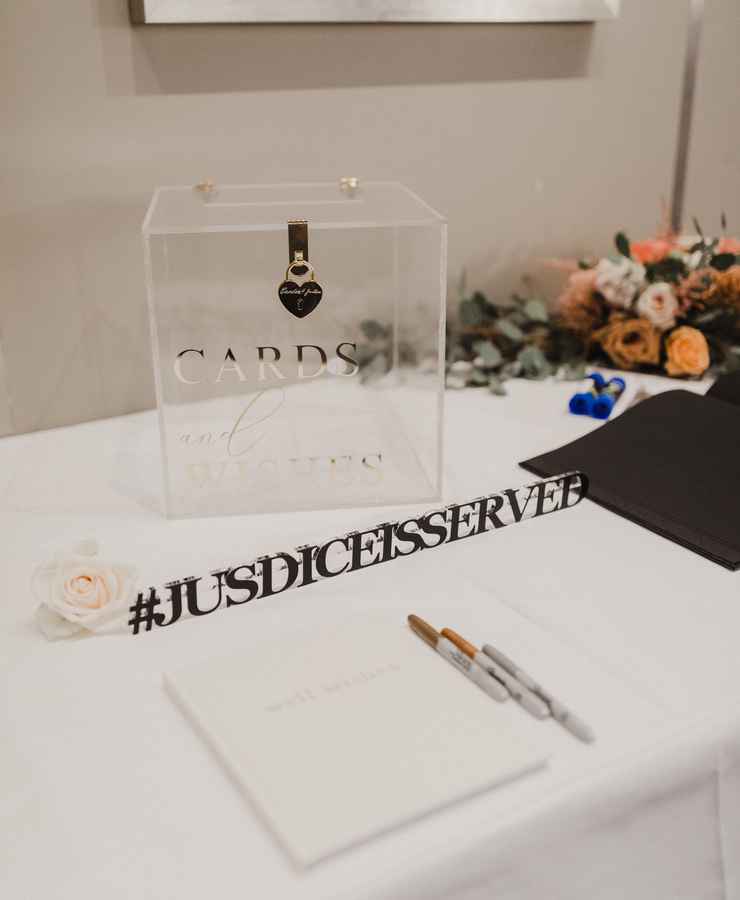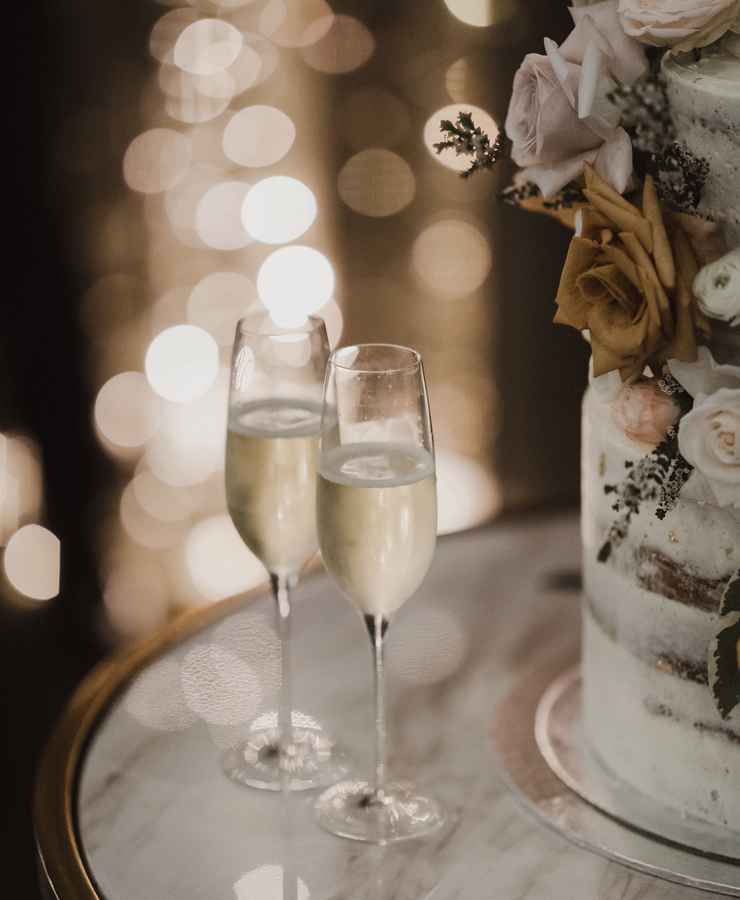 What were the highlights of your day?

Walking down the aisle and laughing (lovingly) as I saw my soon to be husband crying at the altar. Our first dance – we both wanted the night to be a party and give as much time to drink and dance with our friends so after a few seconds I asked Justin "Should we move on to partying?", and he replied "Let's just enjoy this. This is the only first dance we'll have".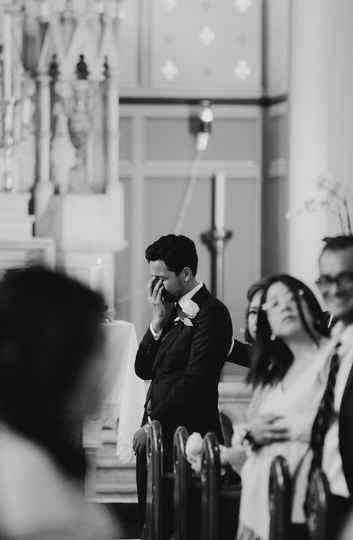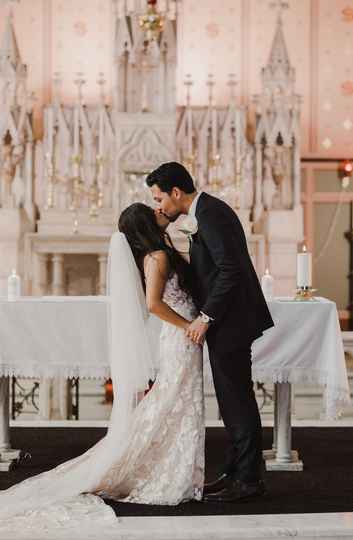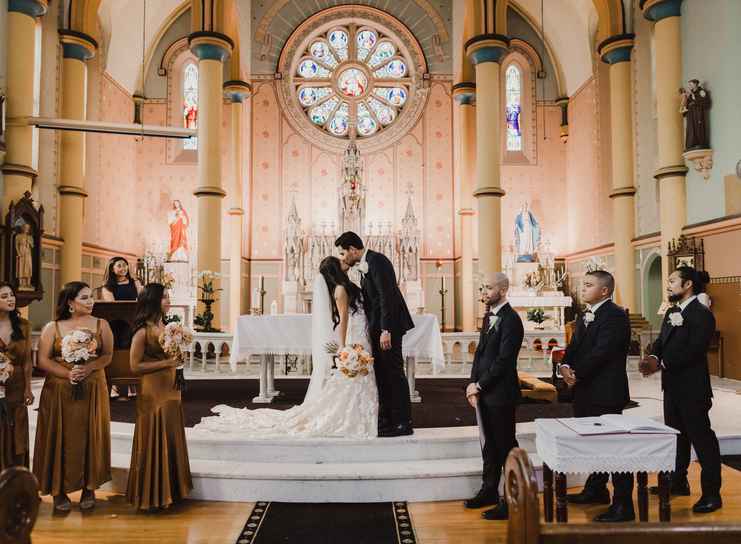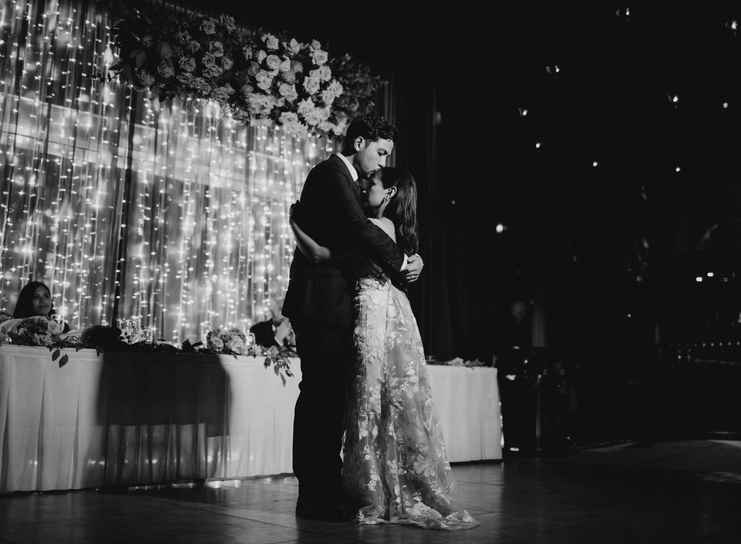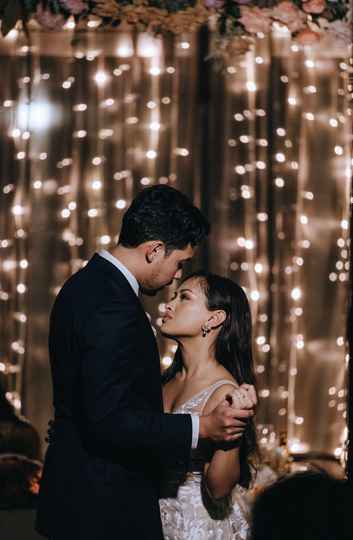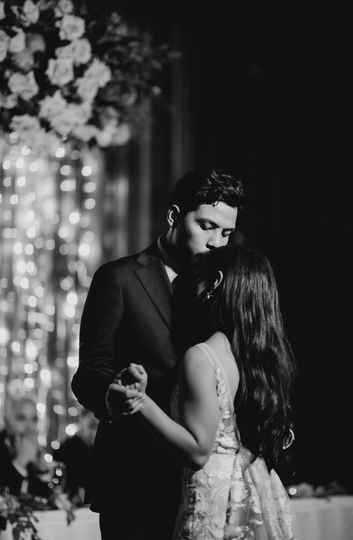 Tell us about any funny, poignant, challenging or emotional moments?

During wedding preparations, choosing (or not choosing) vendors based on your budget was challenging, especially if you really like them! Words of wisdom from our DJ and photobooth vendor (who also provided wedding planning advice and we also absolutely loved working with) was deciding what you valued the most and allocating your budget based on that. This made our decision making so much easier from then on!
Not exactly a "funny" moment per se, but we absolutely loved every moment we spent with our photographers on the day. They were both such great company and our time with them was spent with smiles, laughs and jokes.
We wrote letters to each other to read while getting ready in the morning and it was emotional/beautiful reading Justin's words before leaving for the church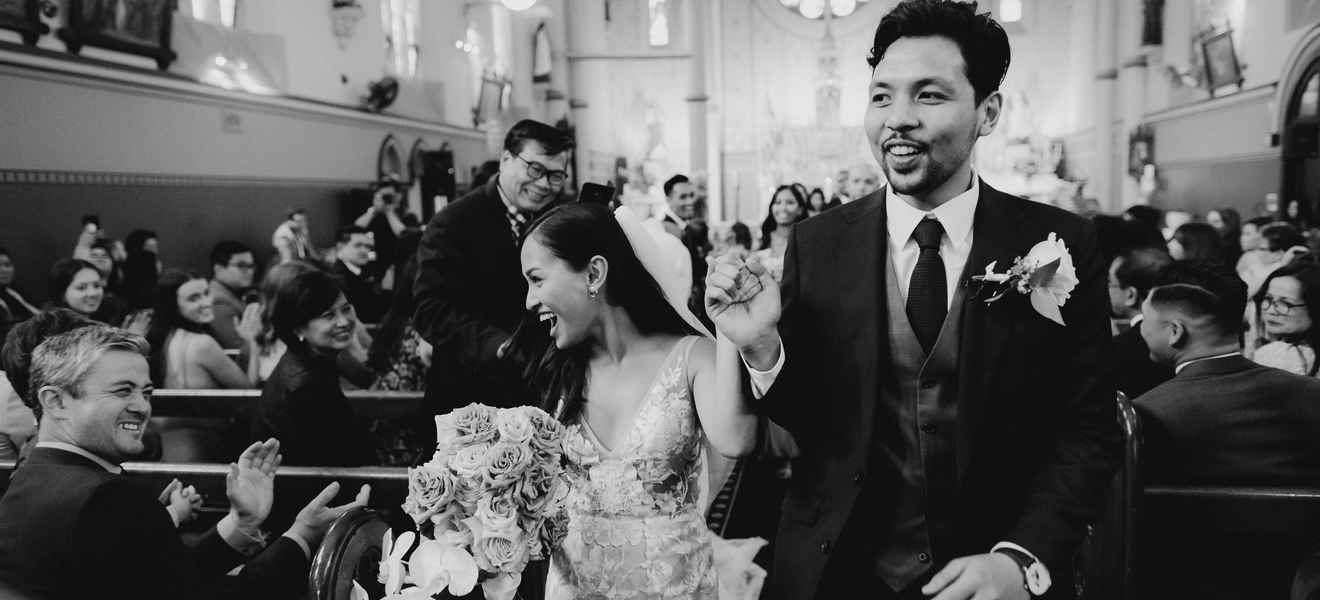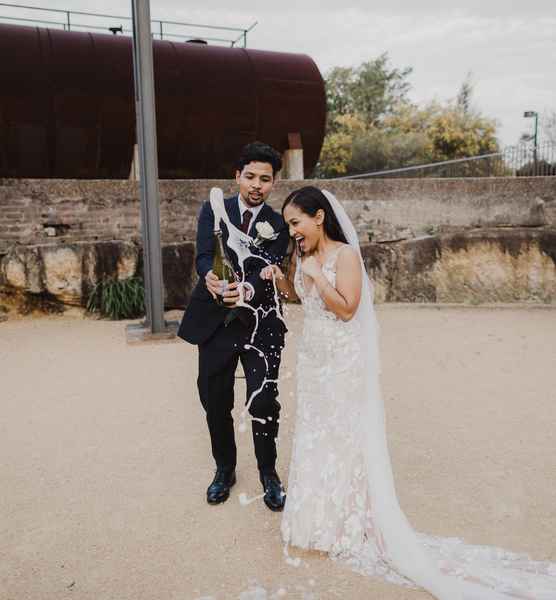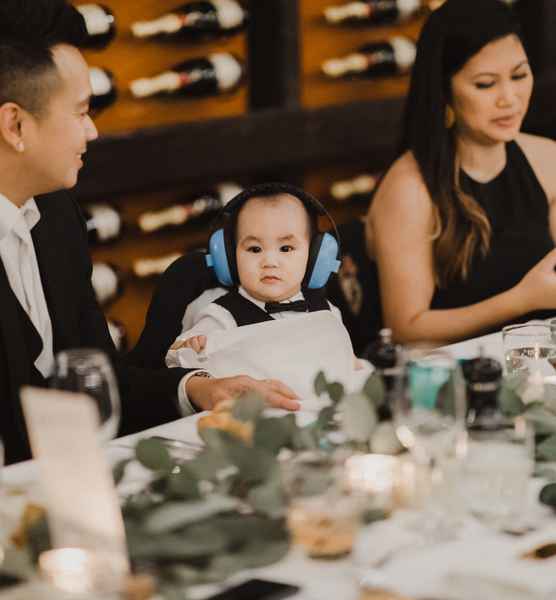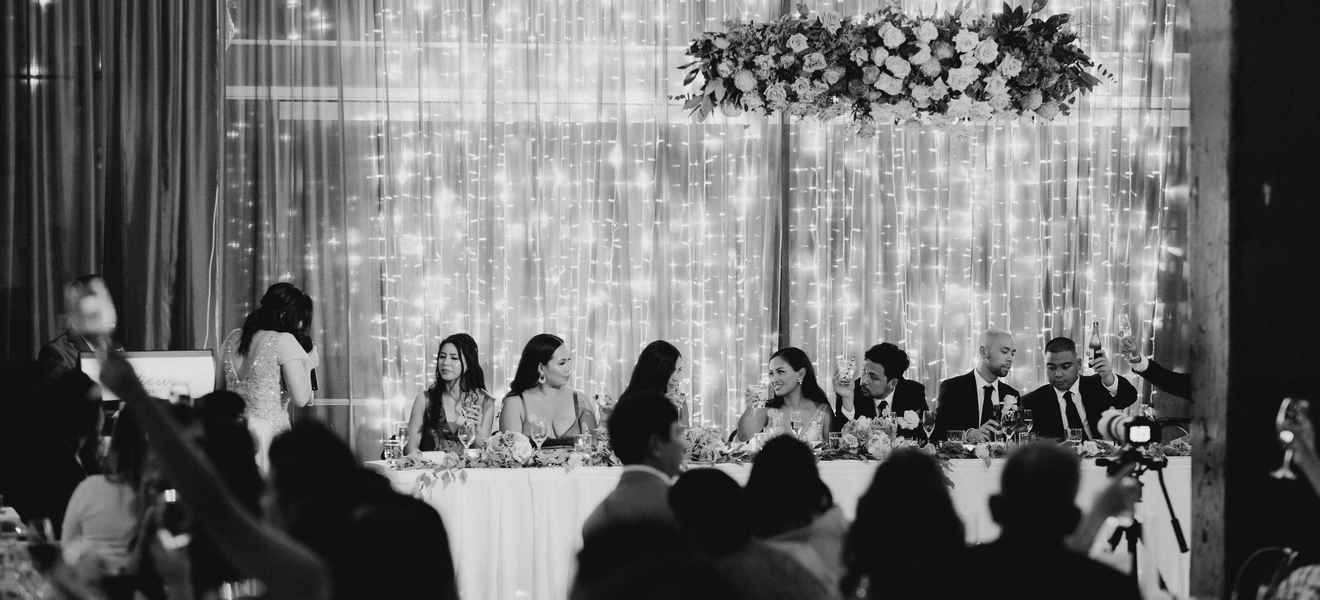 Where did you go for your Honeymoon? Why?

We're really indecisive and haven't chosen where to go yet! But we decided to move next to the beach while we decide.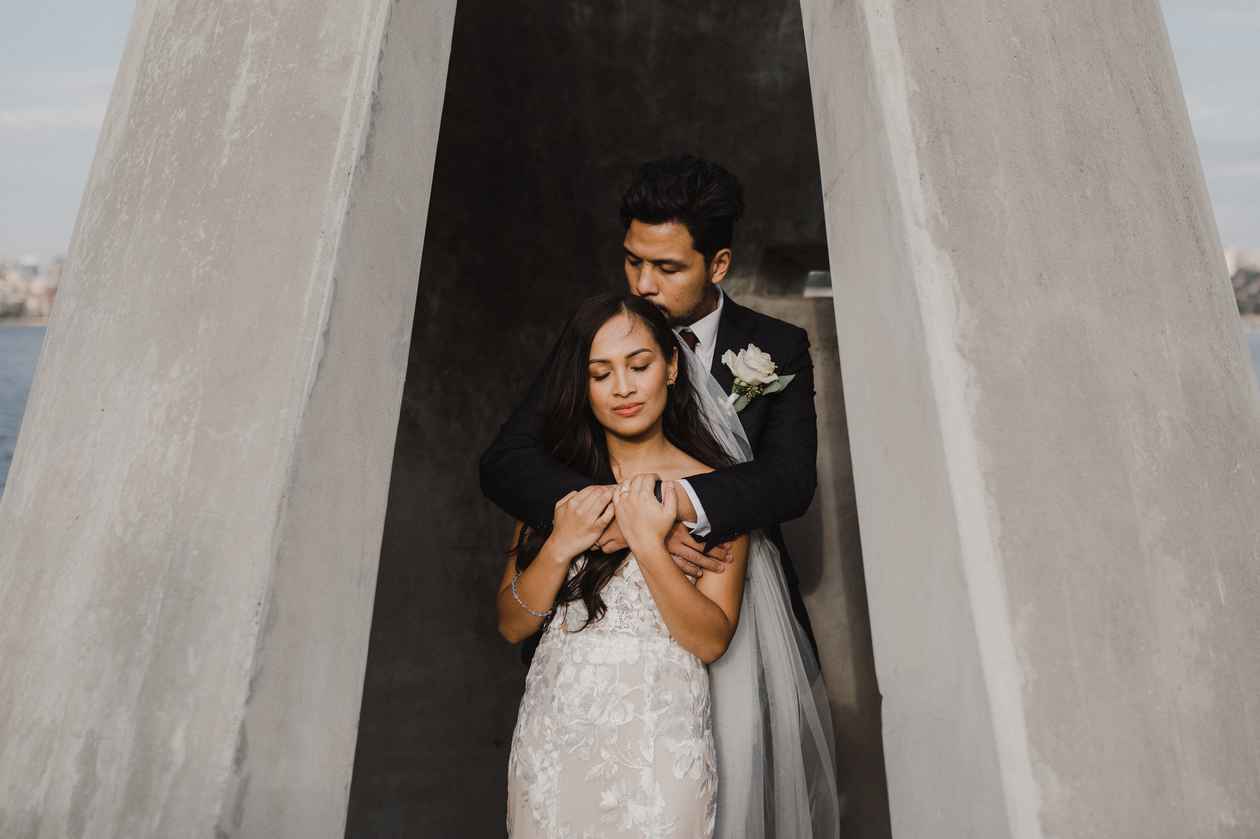 Do you have any advice for other brides?

The day is a day of love – and more than between you and your husband, it's a chance to tell people how much you love them – your bridal party, your family, close friends etc. Take the opportunity to write letters, give little gifts or thank them during your speech.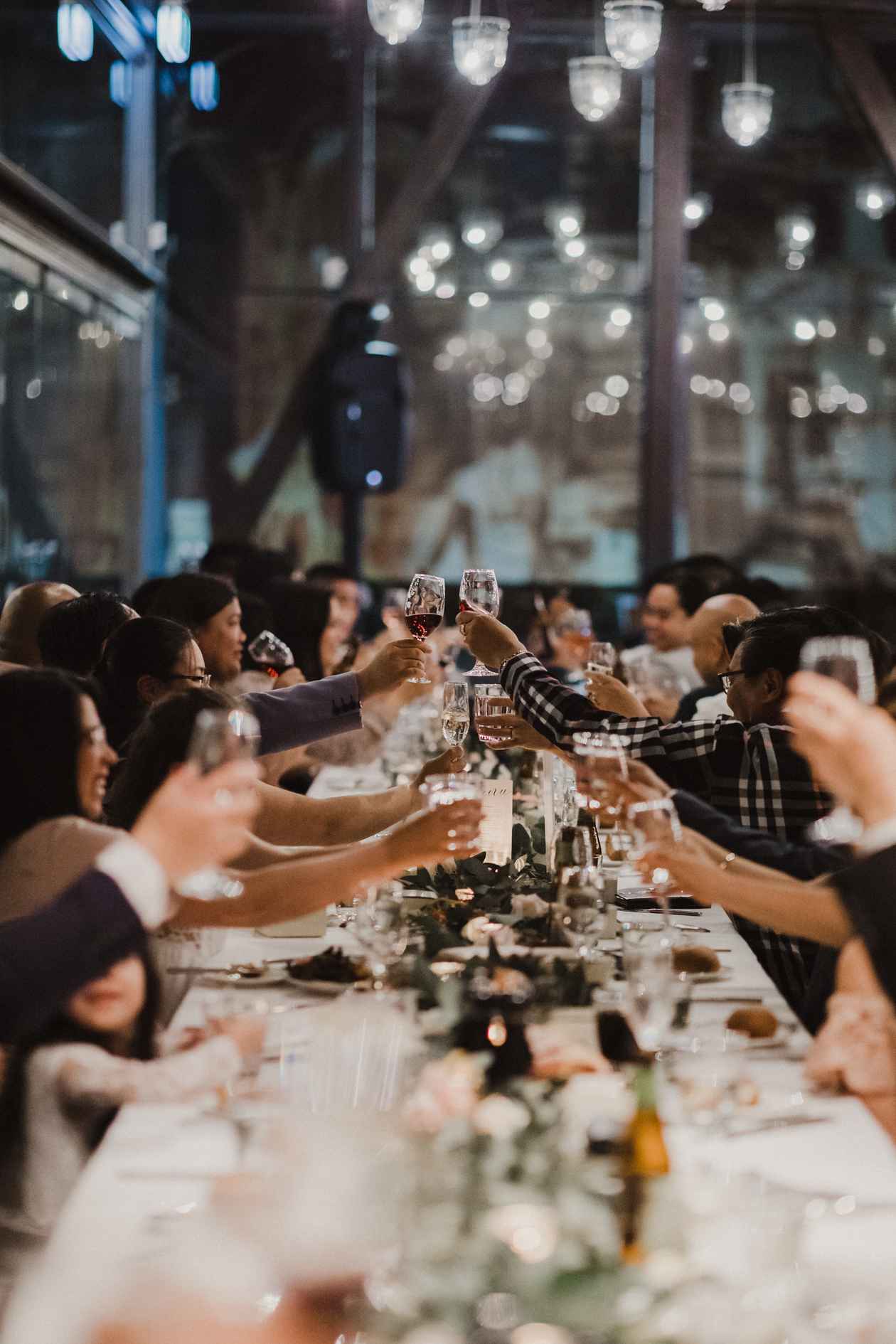 Is there anything else you'd like to add?

Don't be afraid to ask or accept help – we had people always asking if we needed any. Assign a trusted friend/relative to manage the ceremony and reception (other than the Event Manager and/or MC), pretty much two people that will ensure that no one asks you questions on the day! (vendors with schedule questions, relatives looking for parking, etc) They don't need to run the day, they just need to know what's happening or meant to happen at each hour in case something unexpected happens! It means you won't have to worry about anything and can enjoy it! 
For more inspirational wedding stories, Visit Real Weddings to find your perfect Sydney wedding venue or get your obligation free quote today at View by Sydney!