A snowy New York evening saw Ben propose to girlfriend of six years, Caroline. "We had been ice-skating that day, then went to the Museum of Modern Art, and over a beautiful meal that night Ben quietly popped the question – it was perfect!" Caroline said. The most well organised of brides-to-be, Caroline described the planning process as both fun and thorough, thanks to some help from mother Bonnie and sister Emma.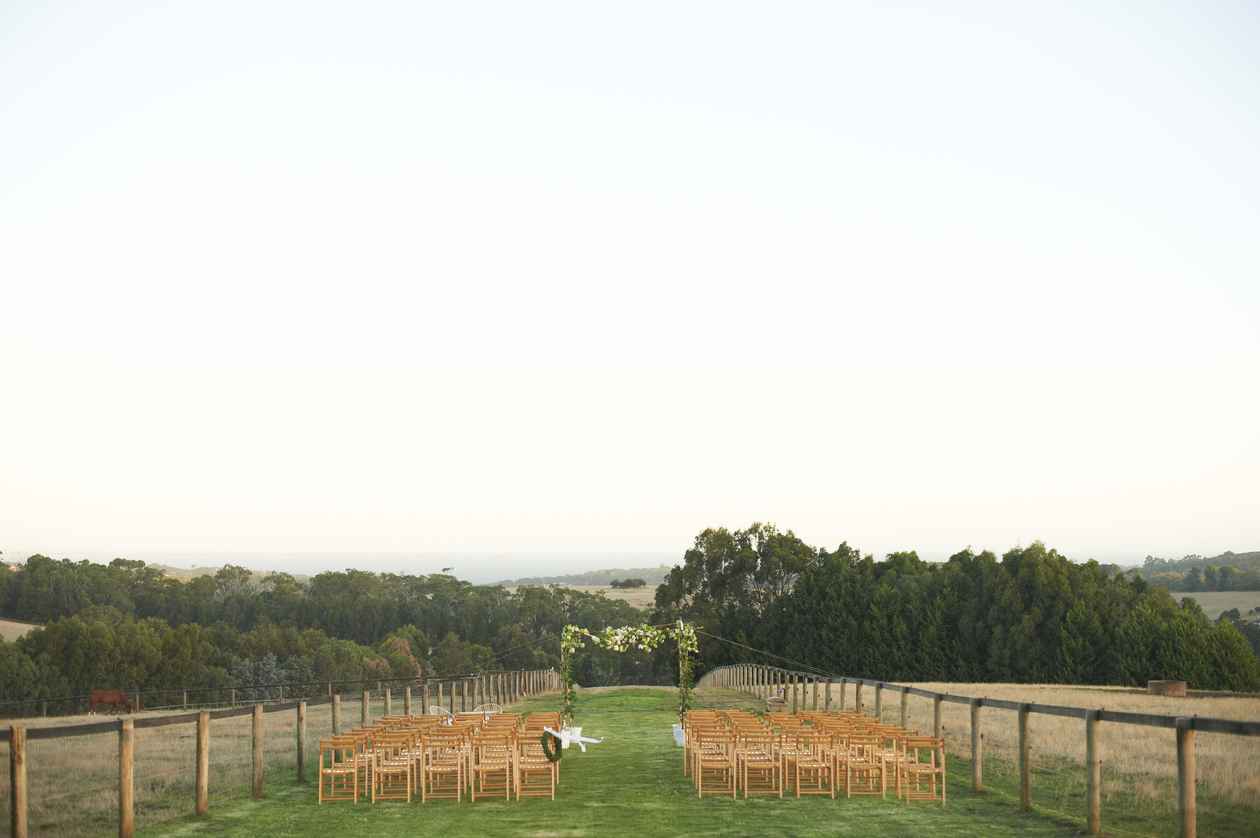 Caroline and Ben decided upon an elegant black-tie garden party wedding at Ben's family property on Victoria's Mornington Peninsula. Leading Melbourne florist, Fleur, created stunning floral decorations using a colour palette of simple whites with green accents to complement the garden setting.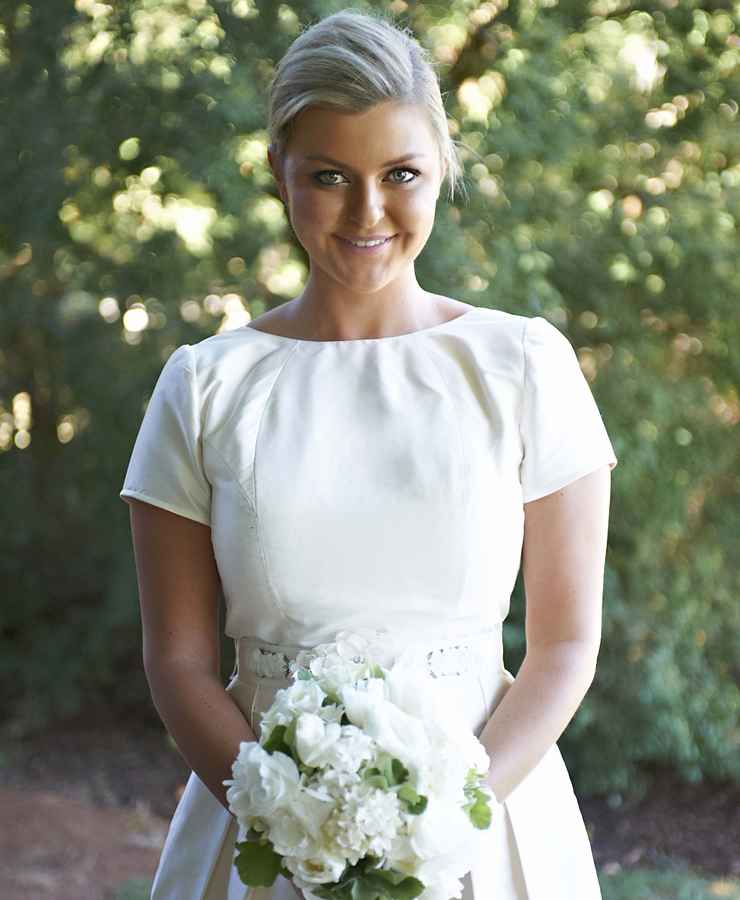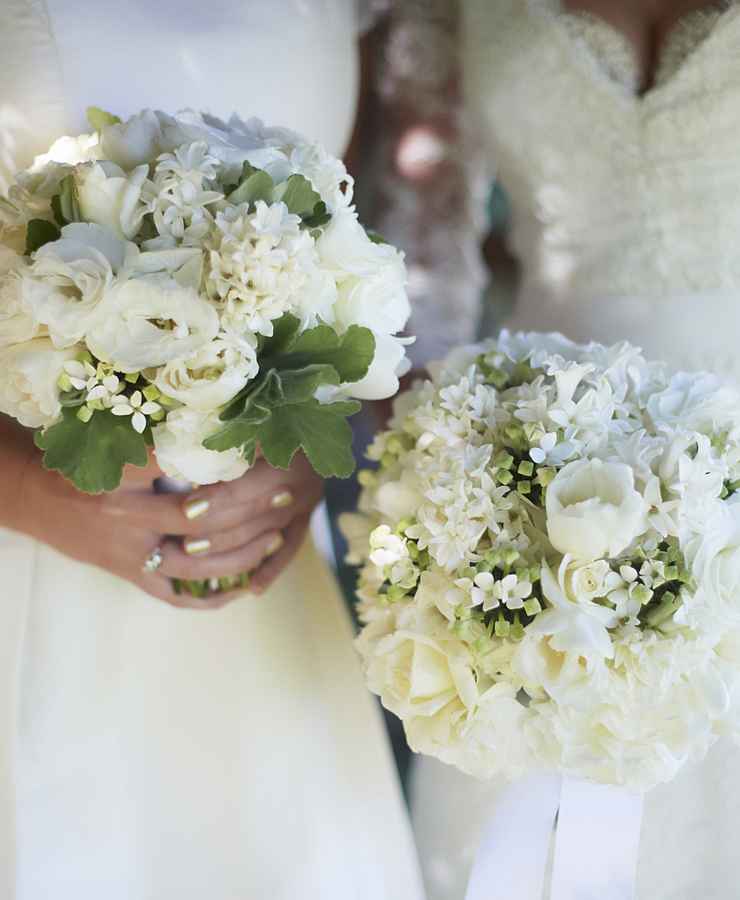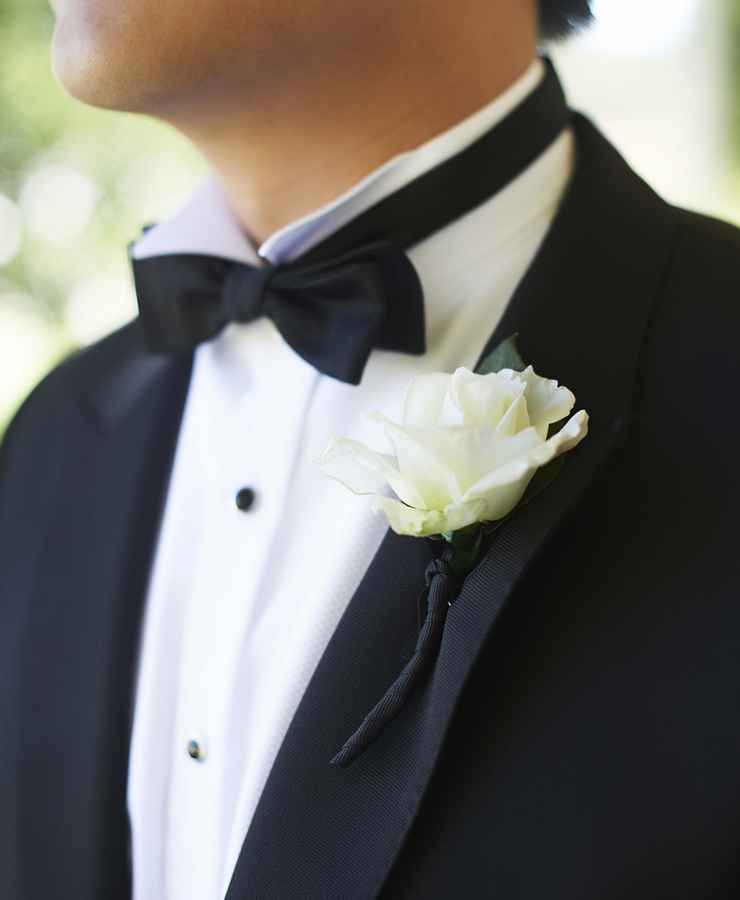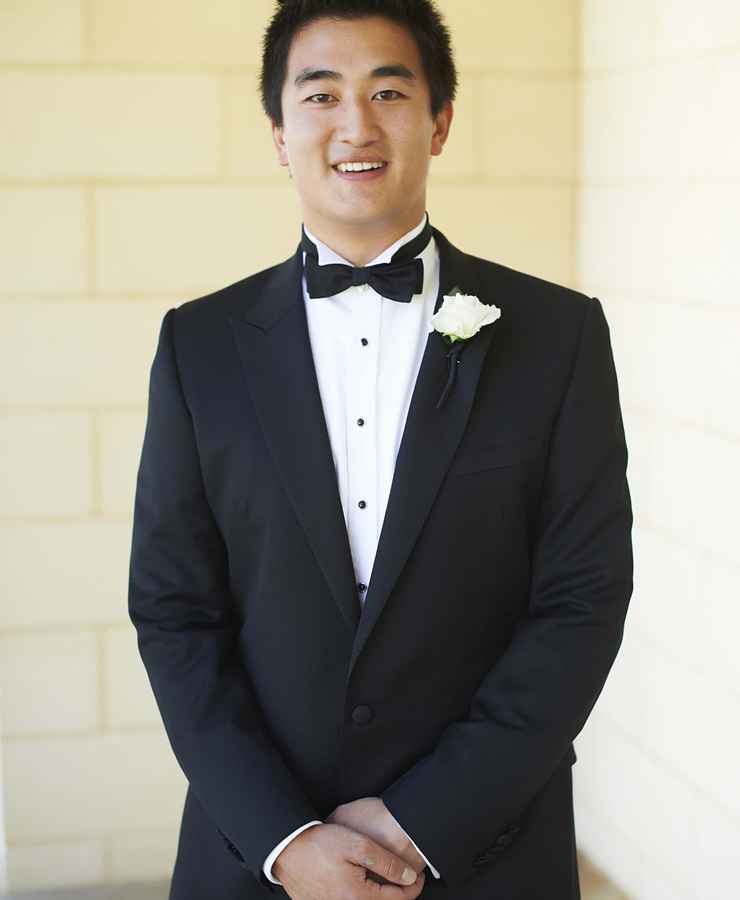 "Neither of us wanted a wedding in a synagogue or church, and as both of our parents had garden party weddings, this was somewhat of a tradition that we wanted to keep going," said Caroline. The couple also wanted to honour their mixed heritages. Caroline's godfather performed a traditional bagpipe tune as she walked down the aisle as a tribute to her Scottish heritage and in honour of her late grandparents.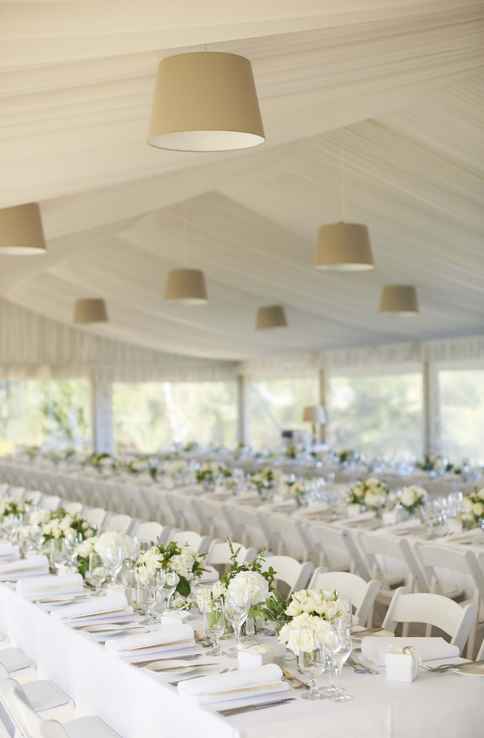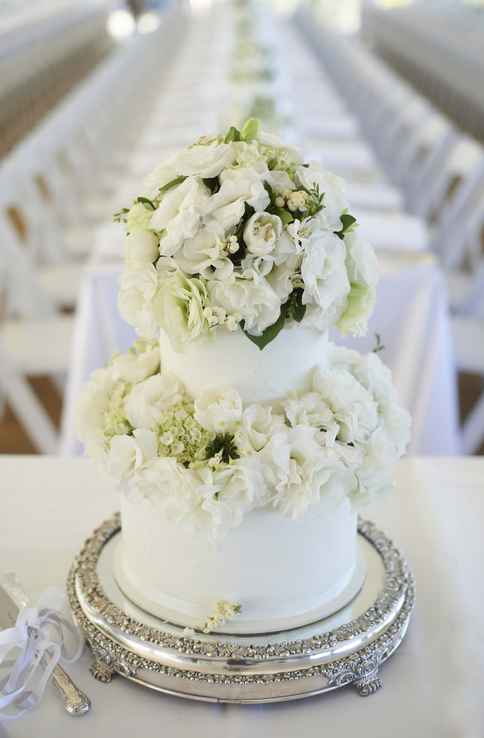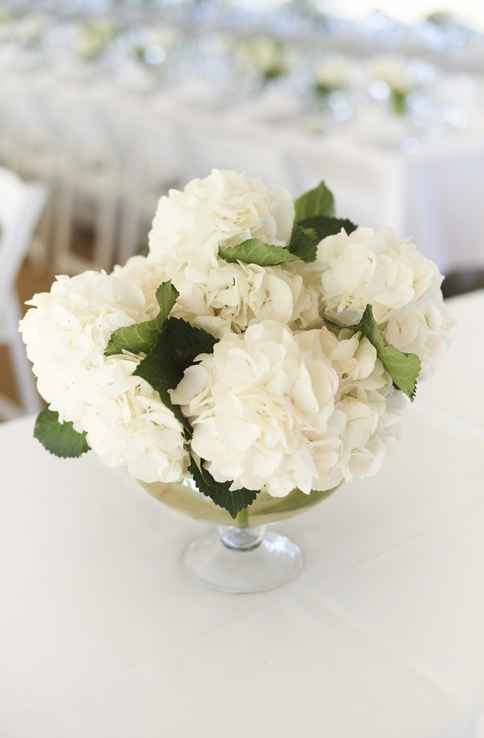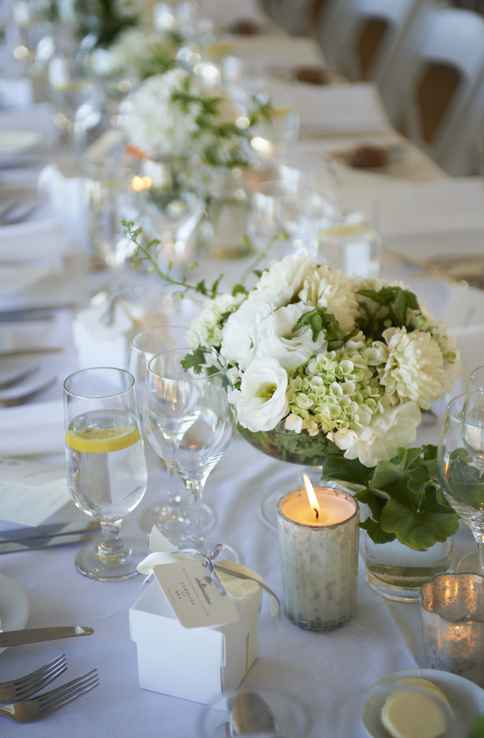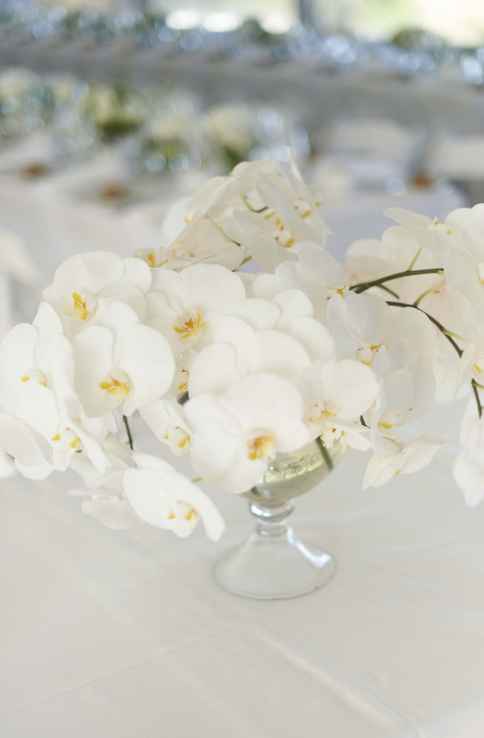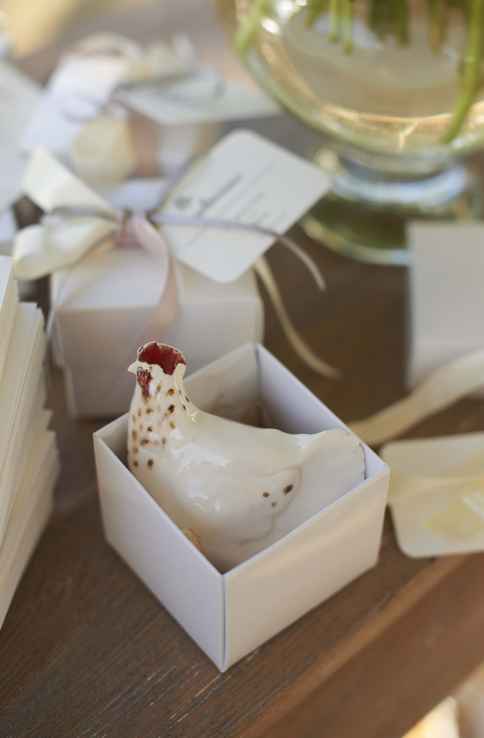 Caroline wore a French lace, long-sleeved gown along with her late grandmother's antique sapphire and diamond engagement ring. "My something 'old, borrowed and blue' was my late grandmother's ring, which my mother lent to me for the day. Not only was it beautiful, it has such sentimental value," Caroline said.
Looking for more inspirational wedding stories? Visit Real Weddings to find your perfect wedding venues in Mornington Peninsula!