Caroline Strachan and Jonathan Perrin met through their parents when they were only 12 years old. When Jonathan went to boarding school, they kept in touch with long distance letters, and many years later their friendship turned into a formal date. Jonathan proposed during a weekend away in Coolum, with the couple choosing to follow in the tradition of Caroline's parents and marry at The Garrison Church in Sydney's famed Rocks area.
Caroline relieved her best friends of bridesmaid's duties, and instead, two delightful flower girls led the way, carrying sparkling ribbon bouquets. Her friends still played an important role in the lead-up to the event, particularly when it came to choosing her gown. It took three weekends of wandering through boutiques before Caroline found "the one".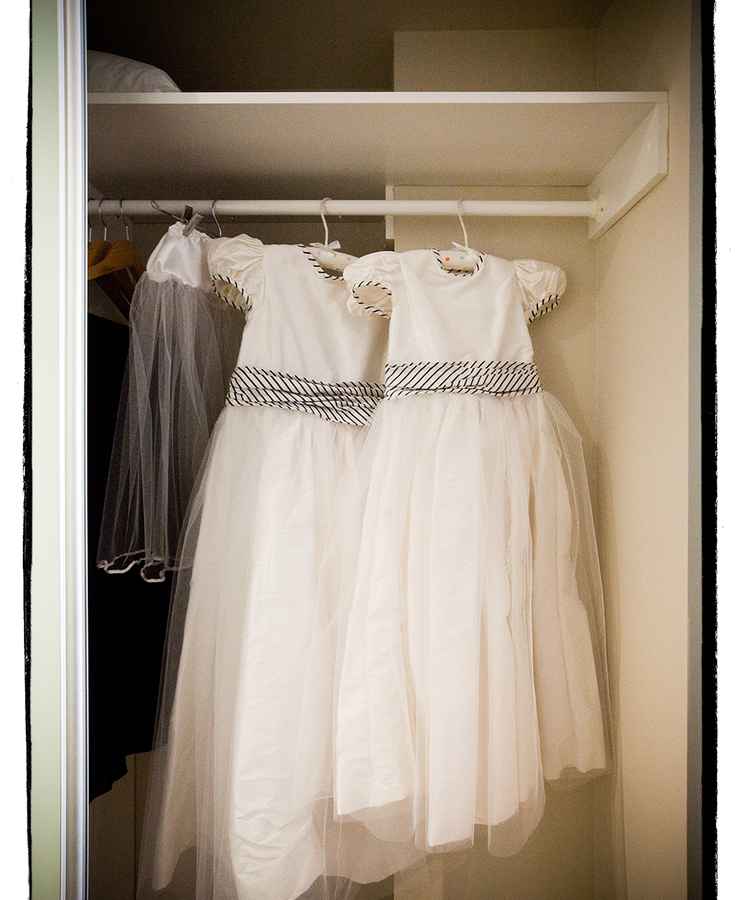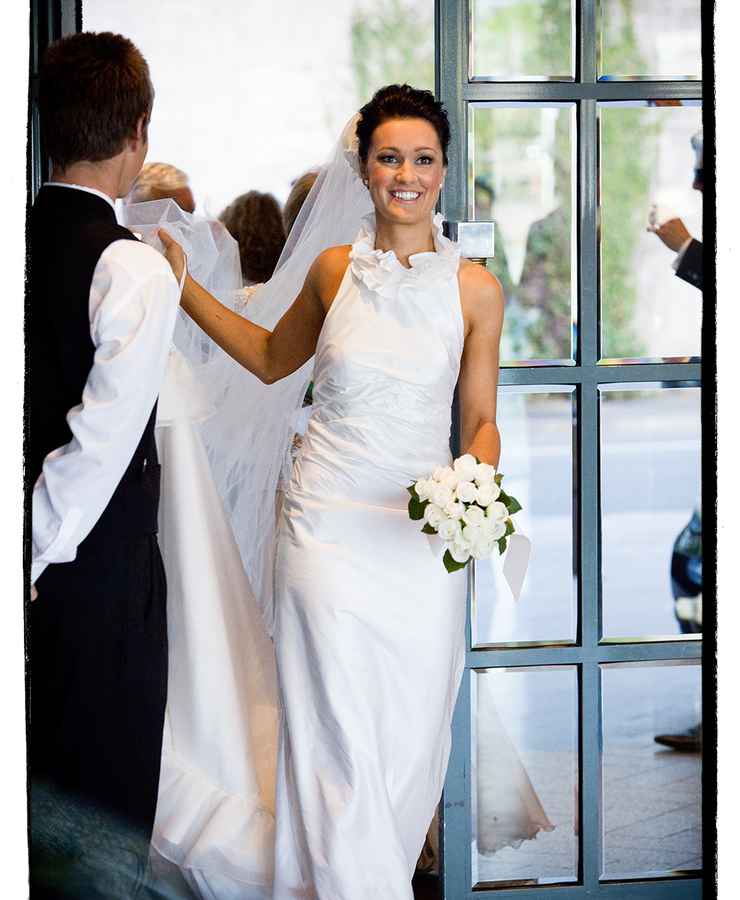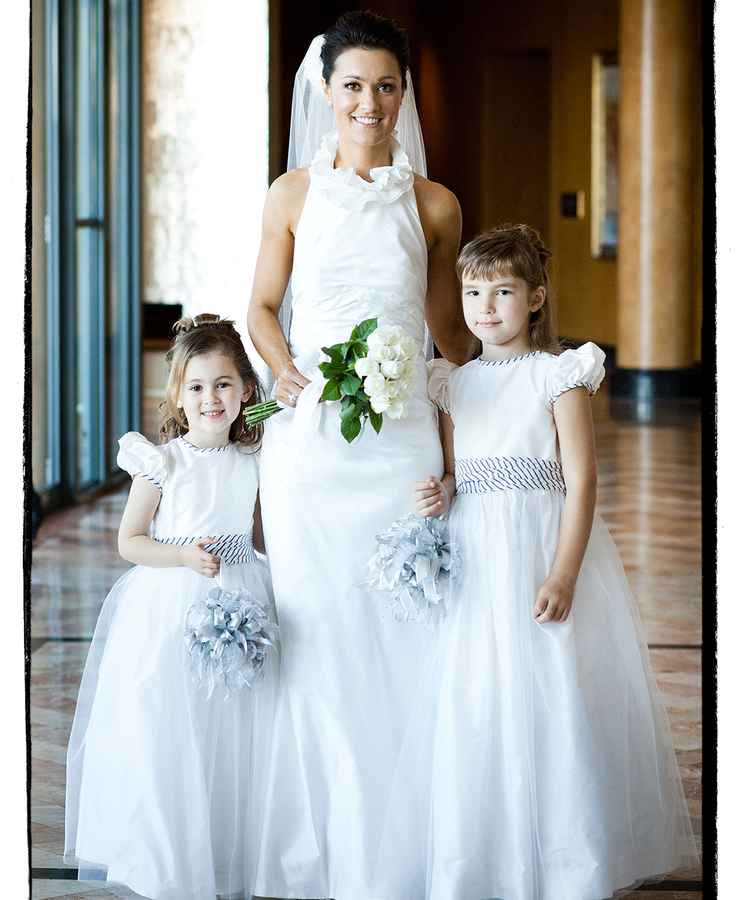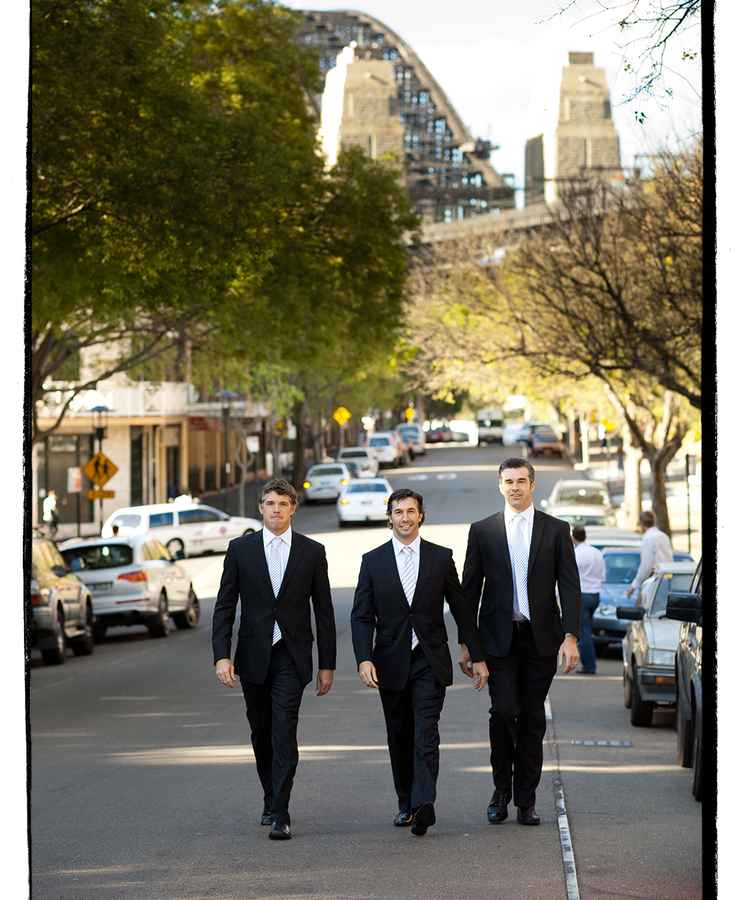 "She designed my dream dress in pure silk and organza, and through the process, I had the chance to change various aspects – it was such a dreamy experience, and was definitely a highlight!" Caroline said the wedding day was also everything she and Jonathan had imagined. "It was traditional with all the elements, but we also wanted a relaxed atmosphere for the guests and decided upon a Friday afternoon wedding."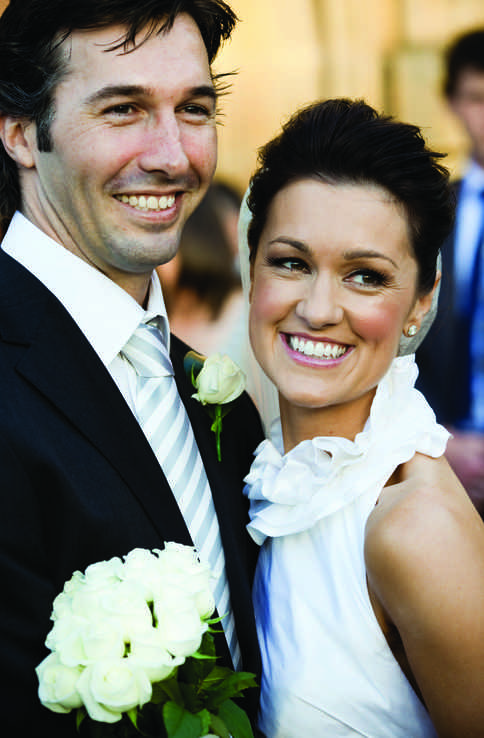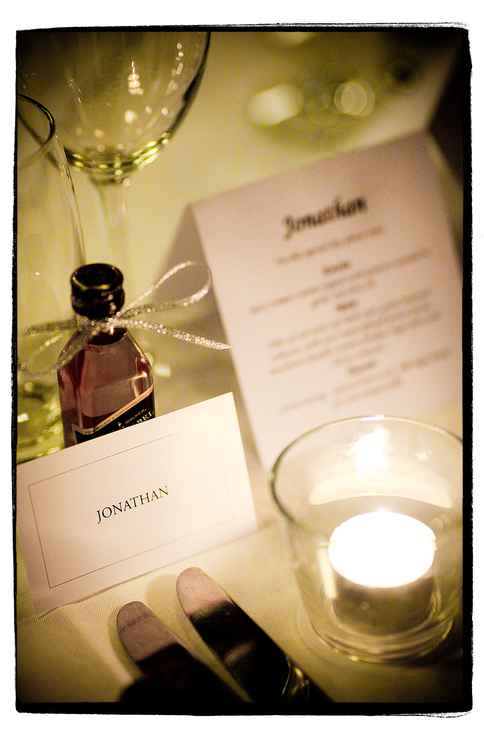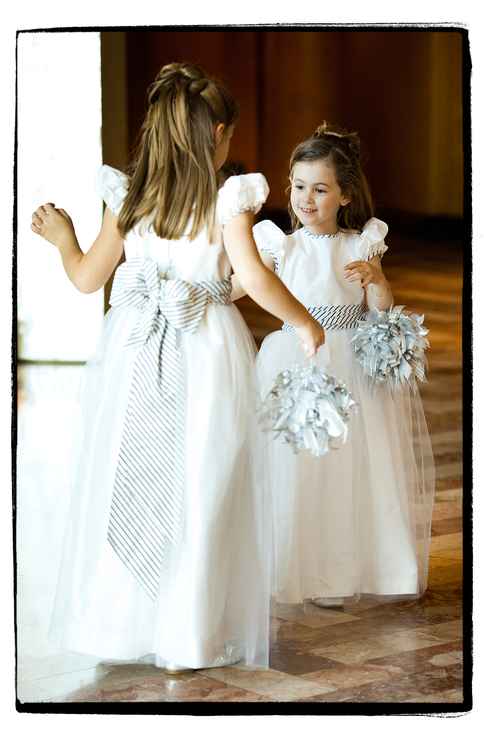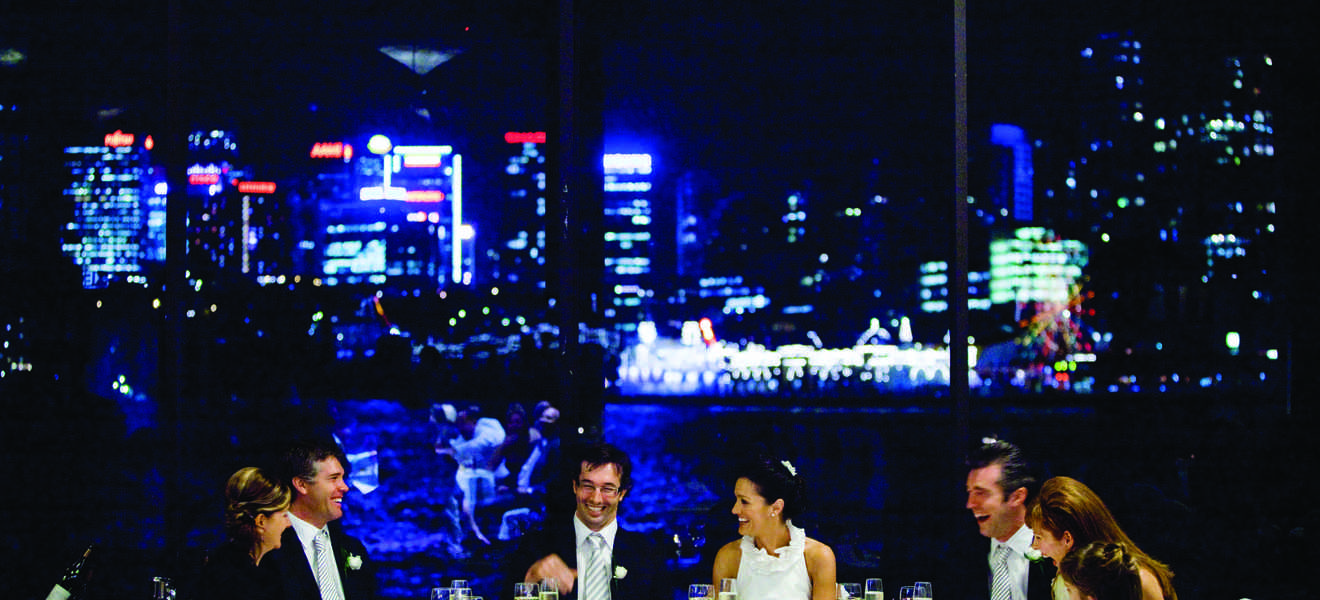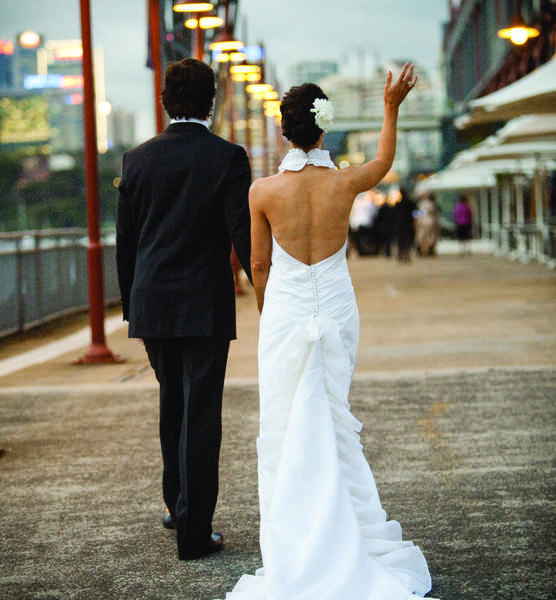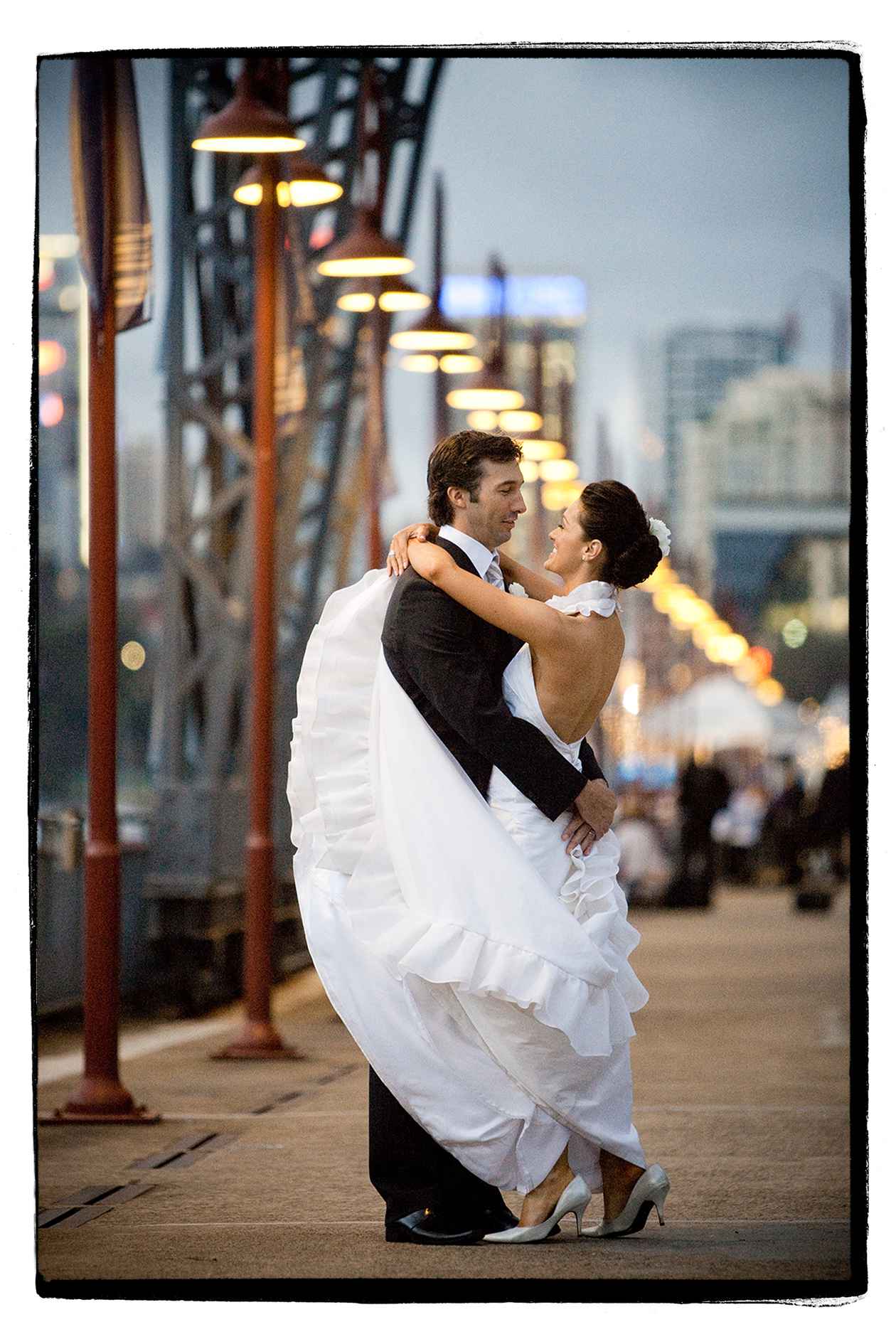 "When I was 17, they promised to come to Australia when I got married – 15 years later, they kept their promise. They had never been to Australia, and it was so special to have them here for our wedding," Caroline said. And while the evening went quickly, the newlyweds said farewell to their guests feeling completely fulfilled.
Looking for more inspirational wedding stories? Visit Real Weddings to find your perfect wedding venues in Sydney!