Richard Teasdale chose a favourite jogging track along the Sorrento back beach on Melbourne's Mornington Peninsula to propose to the love of his life, Casey Emmerson, and the couple had their hearts set on a "casual and light" wedding. 
They felt that a restaurant would be a better fit than a formal reception venue, and looked no further than a favourite St Kilda eatery that combines beach shack glamour with loads of character and incredible views.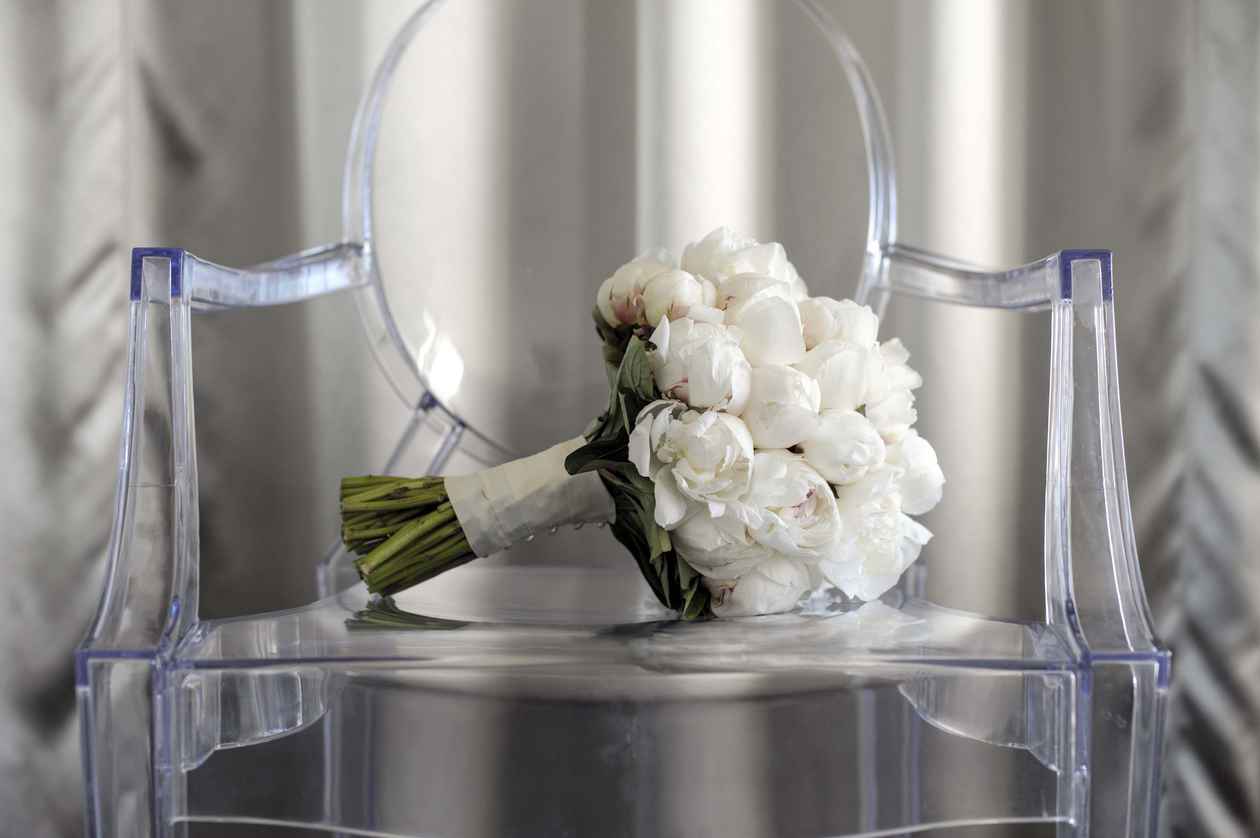 "We had been eating there for years, and it reminds us of fun times with friends - it also meant that we had less decisions to make," Casey laughed. "My advice would be 'don't over plan the detail' – choose good suppliers and then leave them to it."
The existing artwork and décor shaped the colour scheme, with splashes of pink, orange and metallic gold adding a touch of luxe. Styling was kept simple, so that the character of the venue could shine through.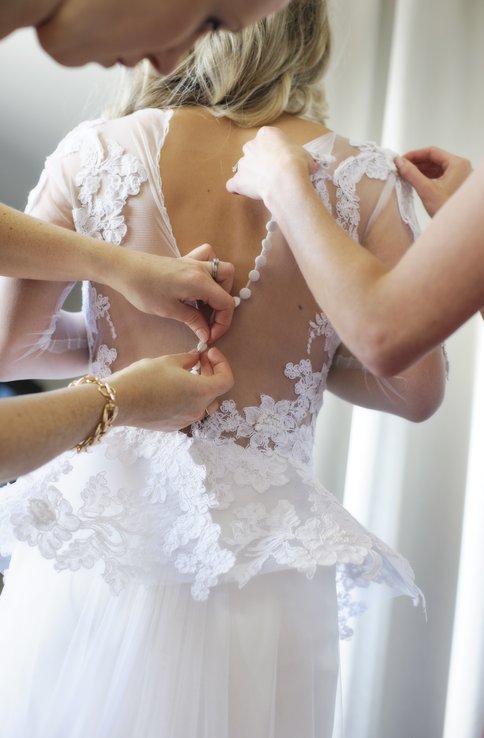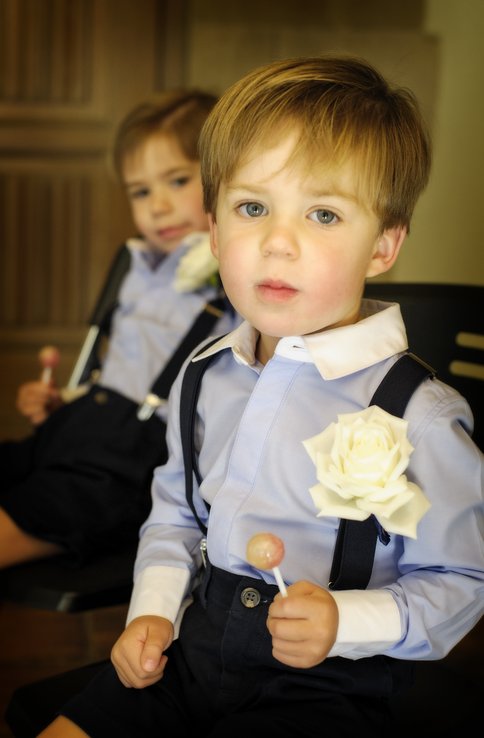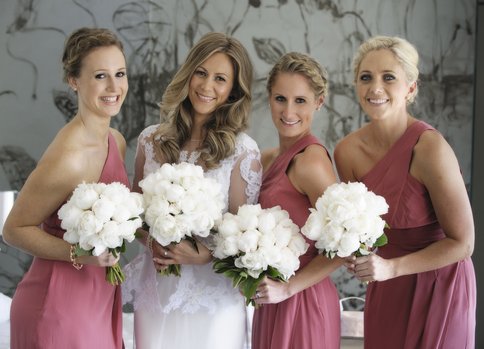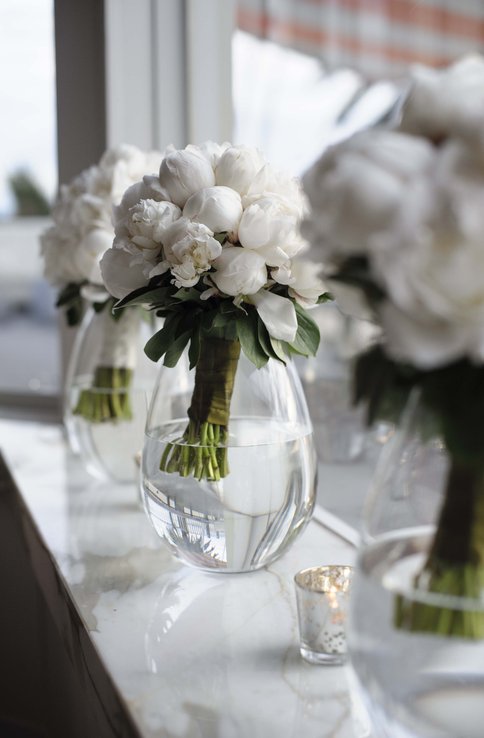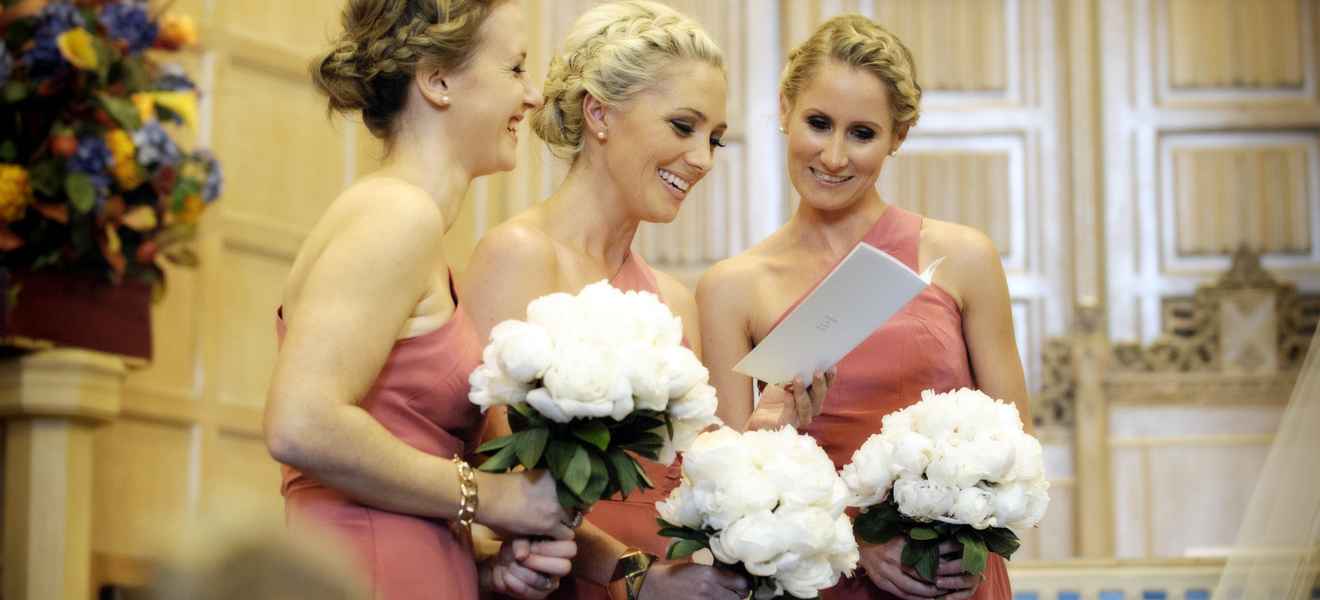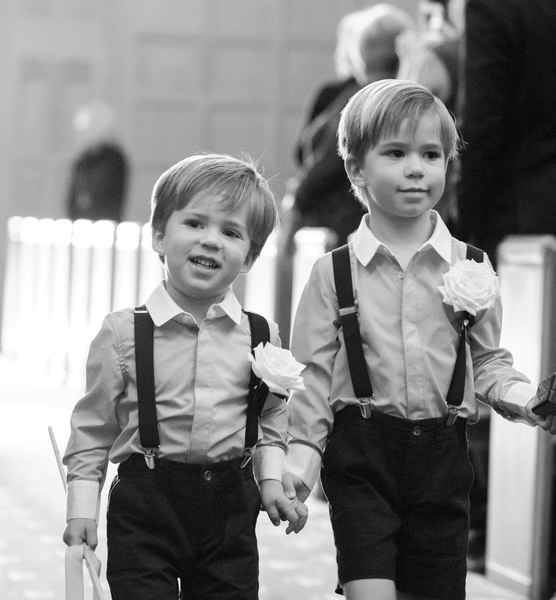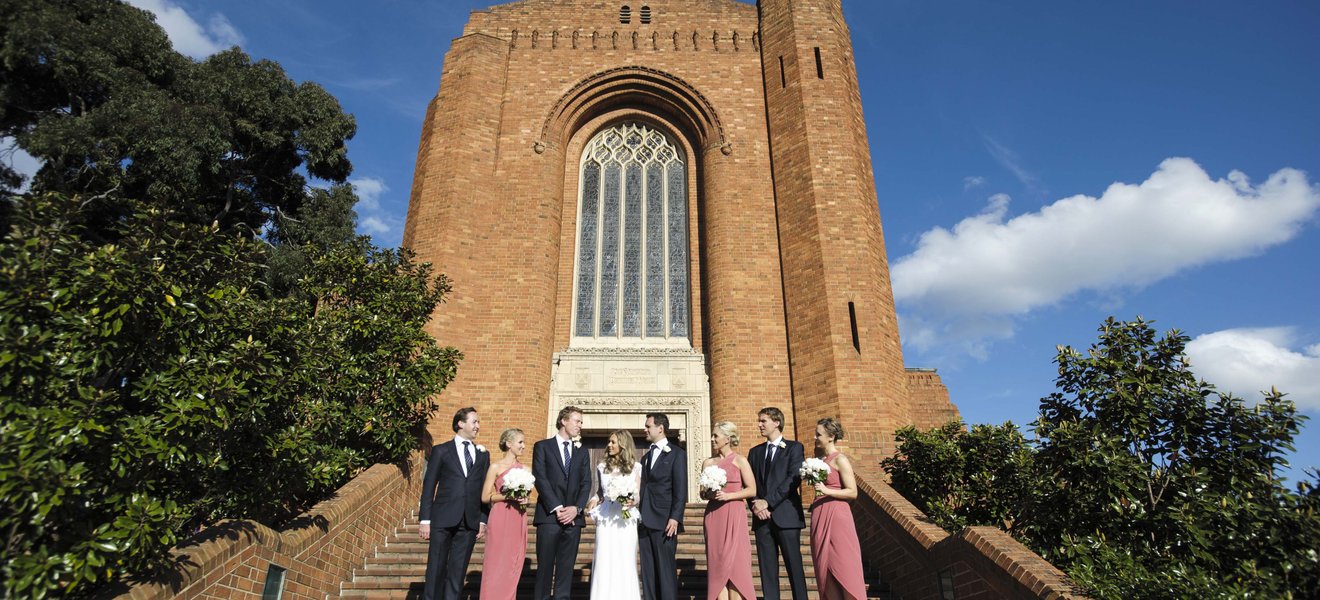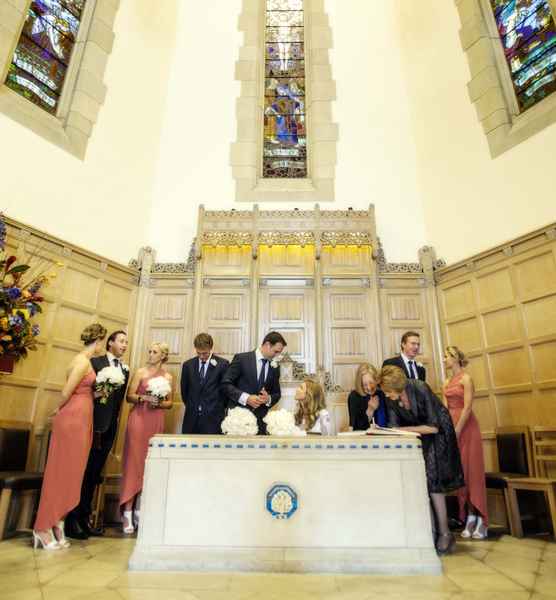 "We styled the king proteas in matte gold vessels on mirror bases with vintage votive tealights, which throw a beautiful champagne glow," Victoria explained. "Tealights also lined the entrance staircase and the window sills, creating an intimate setting."
A softer, highly coveted flower was chosen for the bridal party; brilliant white peonies were bunched together in exquisite full bouquets.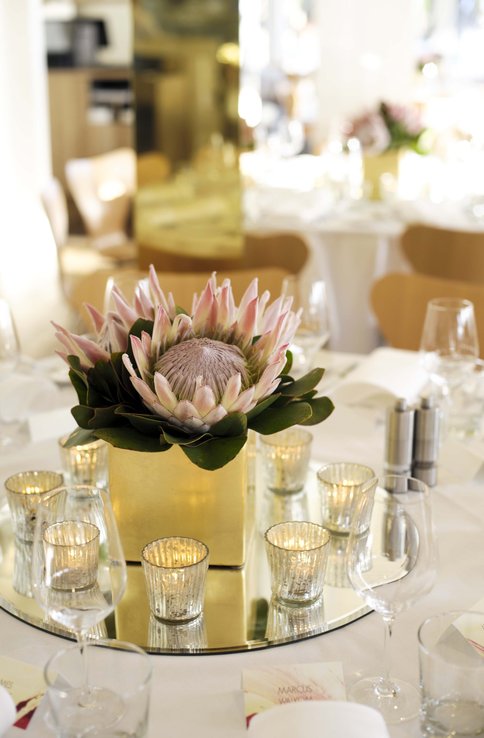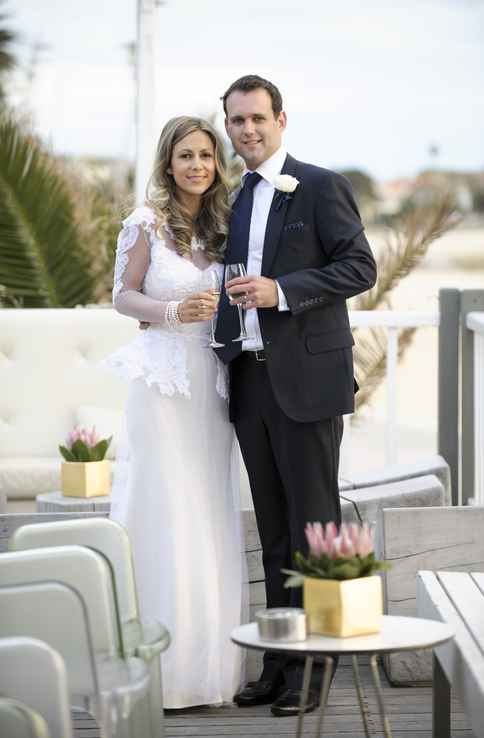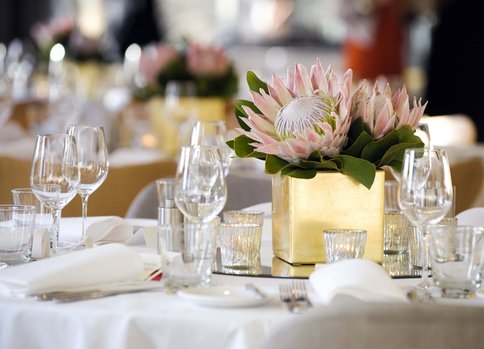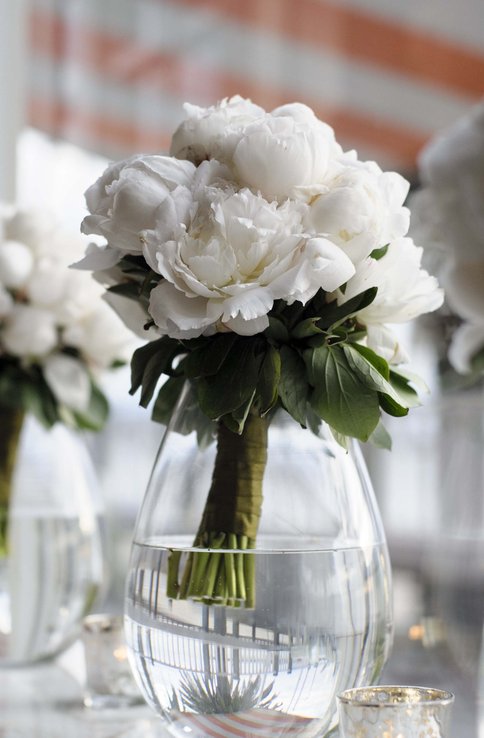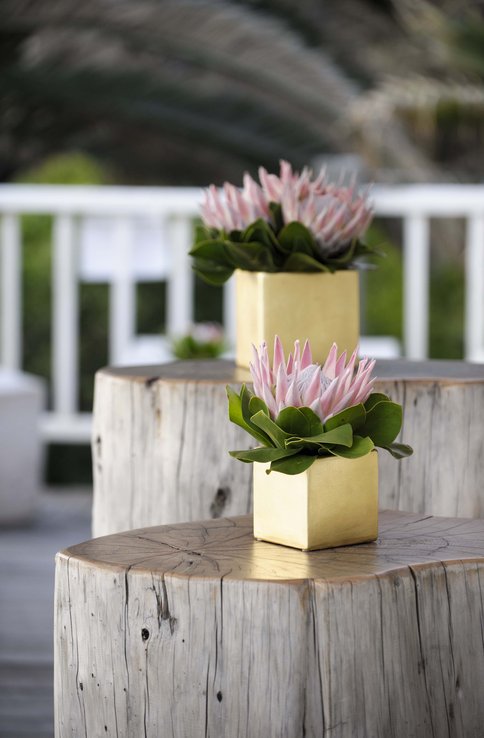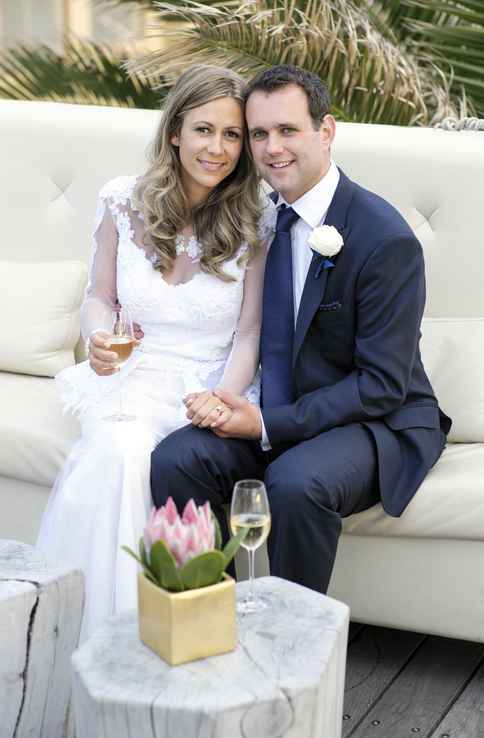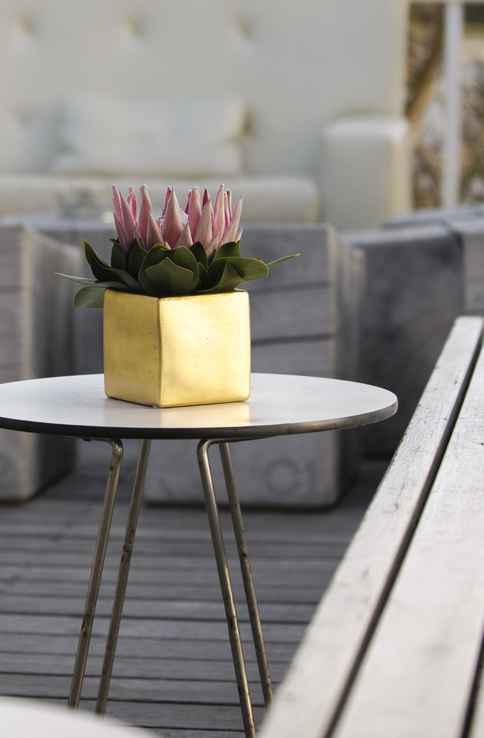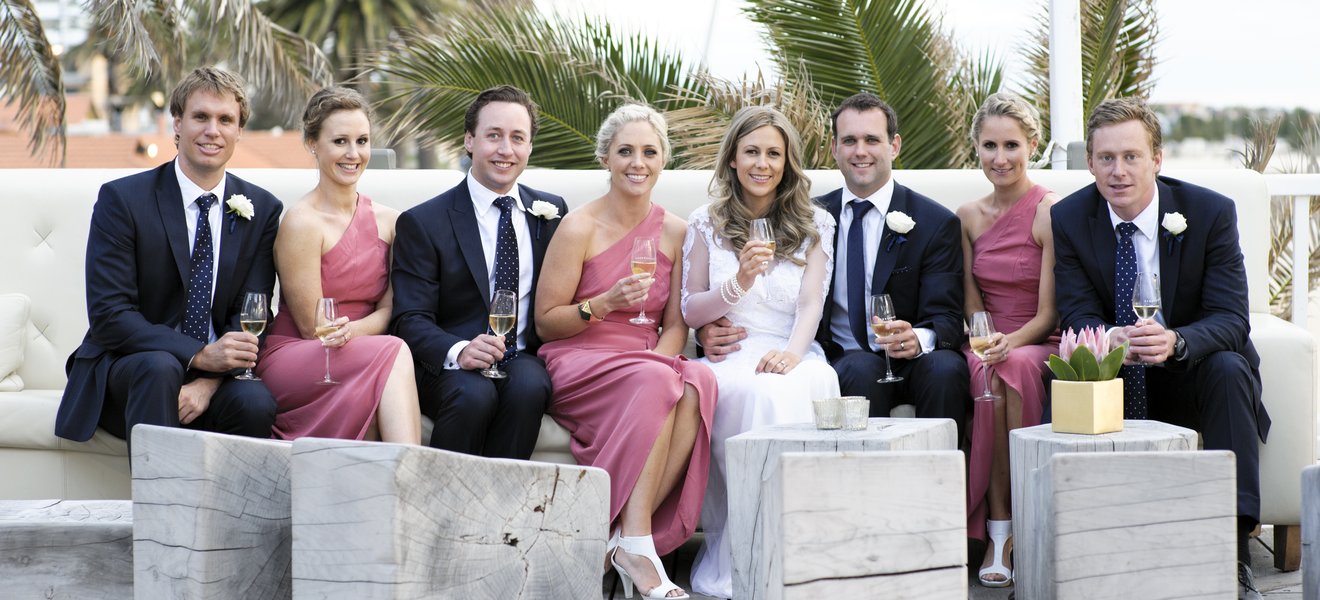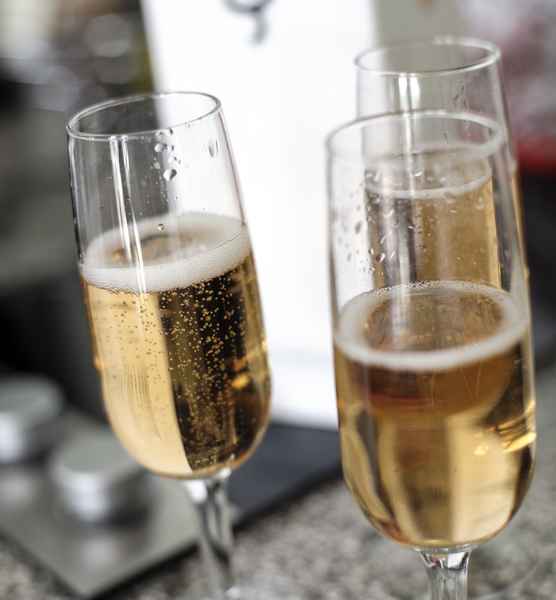 They were the perfect accessory for the bride's stunning white lace gown with its ultra flattering peplum waist. "Finding the bridesmaids dresses was easy too as all three of them are gorgeous girls, so they looked great in anything," Casey said. The girls figured that it was unlikely that they would wear their dresses again, so opted to go "all out" with a longer style skirt paired with alabaster heels.
Looking for more inspirational wedding stories? Visit Real Weddings to find your perfect wedding venues in Melbourne!