Geoff and I met just before my 21st birthday. I had a big celebration and he met all of my family very early on, however I knew he was worth introducing.

At the beginning of our relationship I said I wouldn't marry anyone unless we'd been together for 5 years. On our fifth anniversary Geoff took me to a surprise dinner location in St Kilda where he presented me with an 'anniversary gift'. I was so embarrassed because we had never exchanged gifts before and I had nothing to give him in return. 
I unwrapped headphones and an iPad that had a 'play me' sticky note on it. Geoff had made a photomontage of our 5 years together and had recorded himself singing our favourite song with new lyrics about us. Afterwards I turned to see Geoff on bended knee. It was the most surreal feeling. A little while later the waitress came over with a box of tissues and said, 'We thought you would have stopped crying by now!'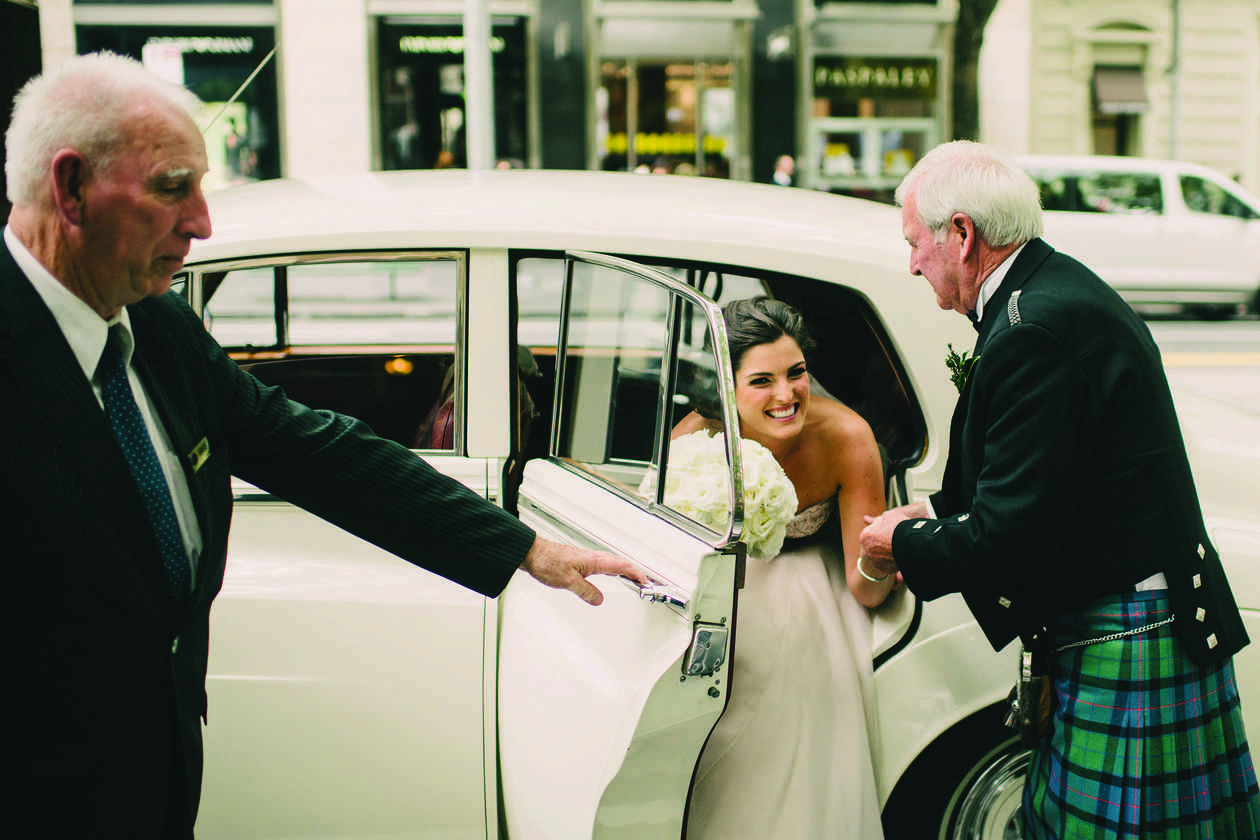 Scottish spirit was certainly present at our wedding. My father wore a kilt and the sound of the bagpipes set the tone for the wedding. My cousin from Glasgow had brought over a lucky sixpence for my shoe and a photo brooch with a picture of my late Scottish grandmother to attach to my bouquet.
Another special family moment came during Geoff's brother's speech. He played audio of an interview he had conducted 6 years prior with his nan and late grandmother. He had asked them about their thoughts on love and after we had all listened to their insight there wasn't a dry eye in the room.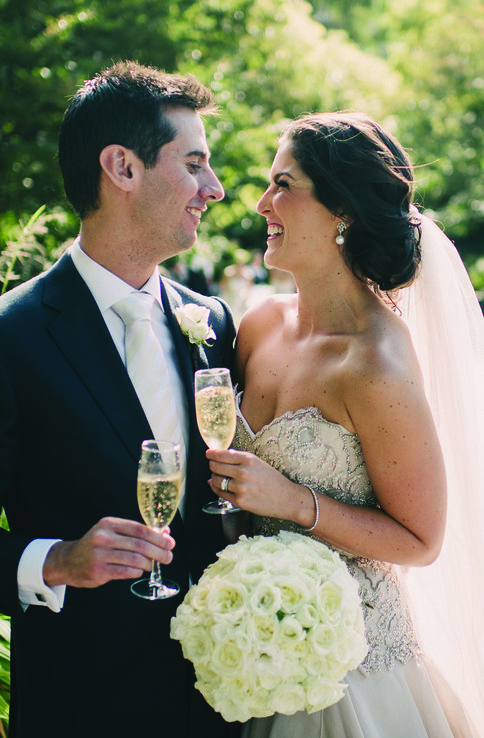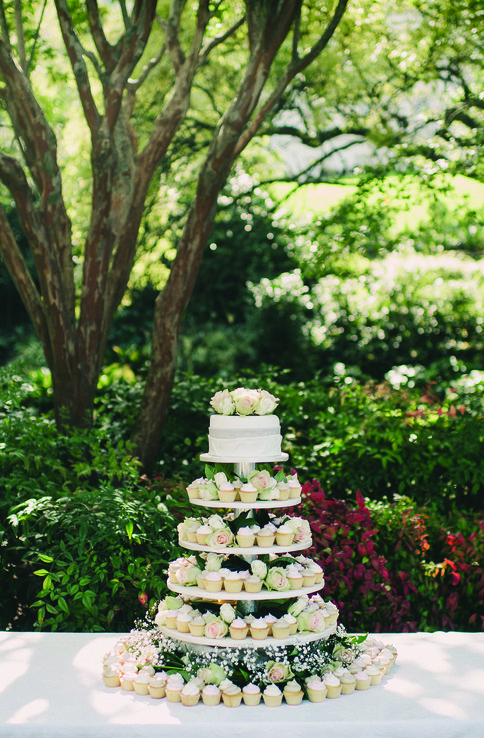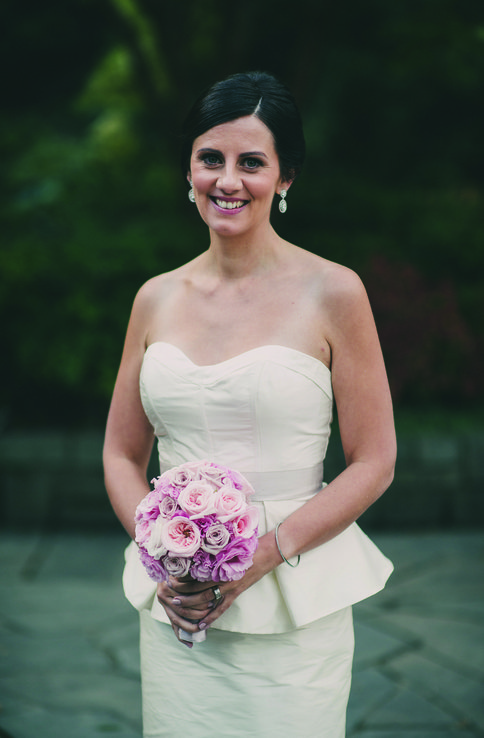 We cut the cake during a private afternoon tea in the park. We wanted something easy to serve so we decided on a single tiered chocolate mud cake. It was decorated with material from the bridesmaids' dresses and we also had mini, vanilla flavoured cupcakes with latte, blush or ivory icing intermingled with a display of roses.
To ensure the afternoon tea had a formal purpose my father made a short speech and proposed a toast. Many guests commented that if the day had finished at 4.30pm the wedding would have still felt complete. As Geoff and I did not have an engagement party we wanted to make the most of our wedding day celebrations.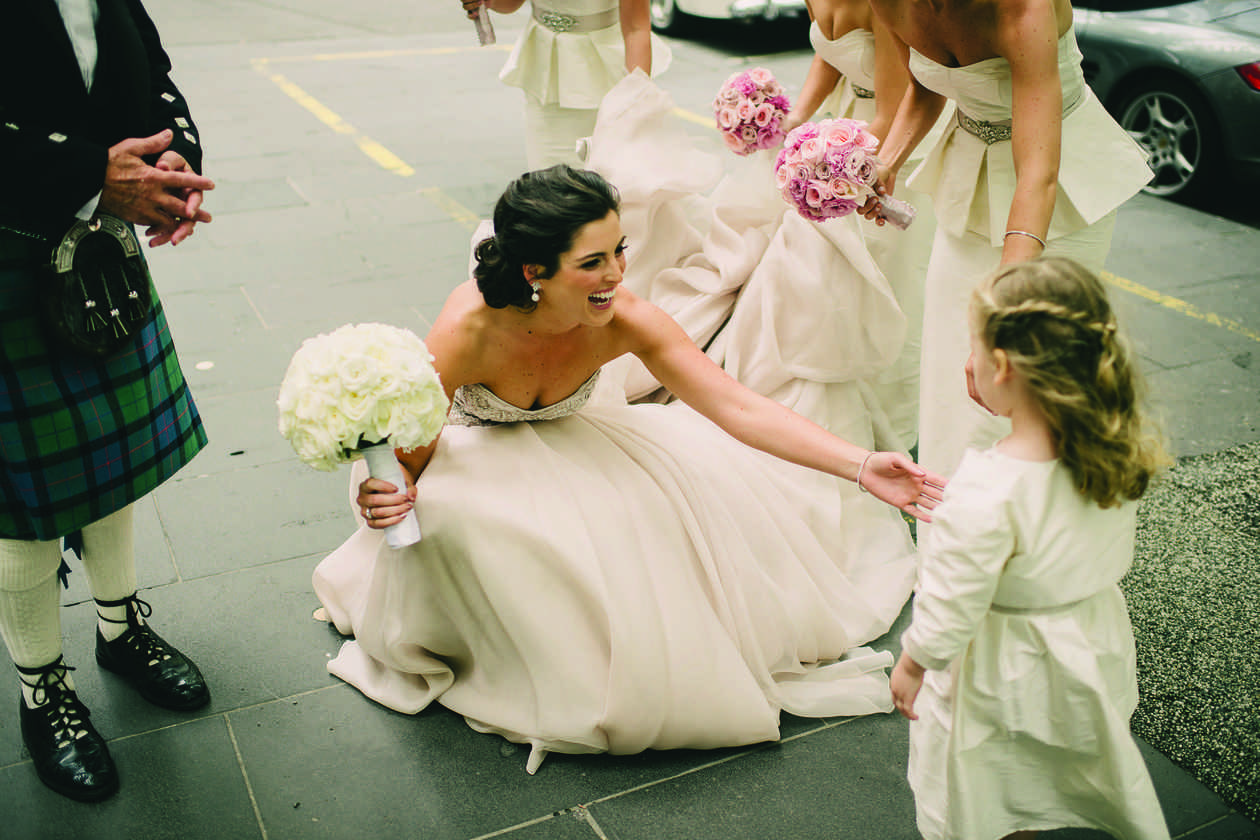 WHAT WAS YOUR WEDDING FAVOUR IDEA?
We selected individual Oxfam gifts on our guests' behalf. We personalised them by choosing something that was specific to our friends and family. For example for our friends who love sport we bought football shoes for an Indigenous teenager and for our musically inclined friends we bought guitar lessons for a child in South Africa.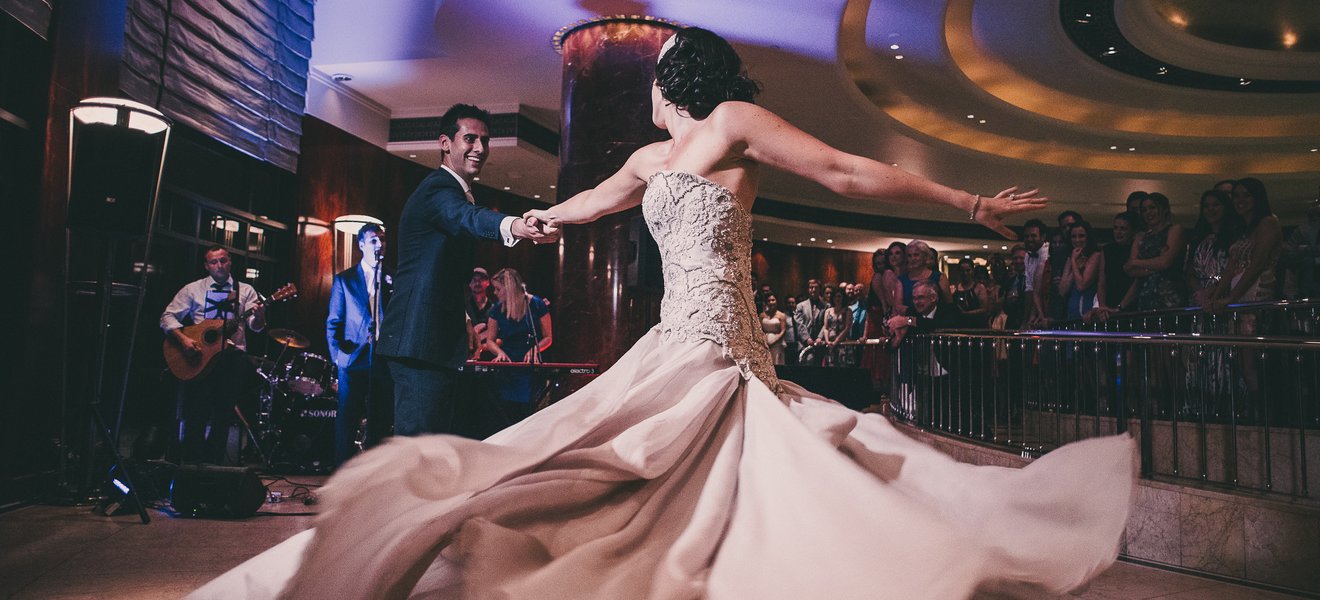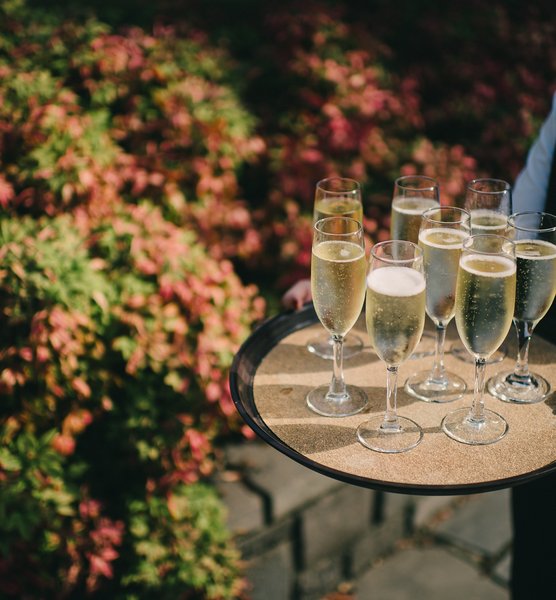 DO YOU HAVE ANY WORDS OF ADVICE FOR BRIDES TO BE? I now realise that the journey leading up to the wedding is just as special as the day itself. The wedding day goes so fast that it's important to savour the organising process. My maid of honour and my mother were particularly supportive in the lead up to the wedding. Their enthusiasm and advice made the decision-making process so easy and enjoyable.
Looking for more inspirational wedding stories? Visit Real Weddings to find your perfect wedding venues in Melbourne!