As we all know, planning a wedding is an exciting and creative process, and as a wedding venue owner or manager, there's a lot to think about to make your client's day special - almost more than there is for the bride and groom! At times, it can be difficult to keep track of everything, and that's where this checklist comes in handy. This checklist outlines just about every aspect of running a wedding venue that needs to be ticked off to ensure a smooth-running day for your clients.
As we all know, planning a wedding is an exciting and creative process, and as a wedding venue owner or manager, there's a lot to think about to make your client's day special - almost more than there is for the bride and groom! At times, it can be difficult to keep track of everything, and that's where this checklist comes in handy. This checklist outlines just about every aspect of running a wedding venue that needs to be ticked off to ensure a smooth-running day for your clients.
So, when your bride and groom have decided that your venue is where they wish to host their ceremony or reception, consider this a friendly guide to make sure you've got everything covered. Have a read, print it out, and most of all, enjoy the process. There's a lot of work involved in planning a wedding, but there's also a lot of laughs, a lot of fun, and at the end of all the planning; a spectacular, romantic and beautiful celebration that you'll be proud to have held at your venue.

When you are approached by potential clients, be sure to have an open and obligation-free chat with them about what their expectations for their wedding are. Focus on their most important priorities, factor in their budget, guest list and possible dates, and then create a shortlist of what will be required from your side of the organisation process. It's important to make sure you understand their vision of what their wedding will be like - and that you effectively communicate this back to them - to show that you understand. No doubt they'll probably be looking at a number of venues and weighing up the pros and cons of each, so it's vital that you establish yourself as a caring, understanding and stress-free venue choice.

Once they've decided that the style of your venue is the perfect match for their wedding vision, be sure to save yourself a lot of time, frustration and confusion by preparing the logistics of the day well in advance. Make sure you reach a clear agreement with your bride and groom of what they are expecting from you before any contracts are signed or money is transferred, as you don't want to leave anyone disappointed.

And now, the checklist!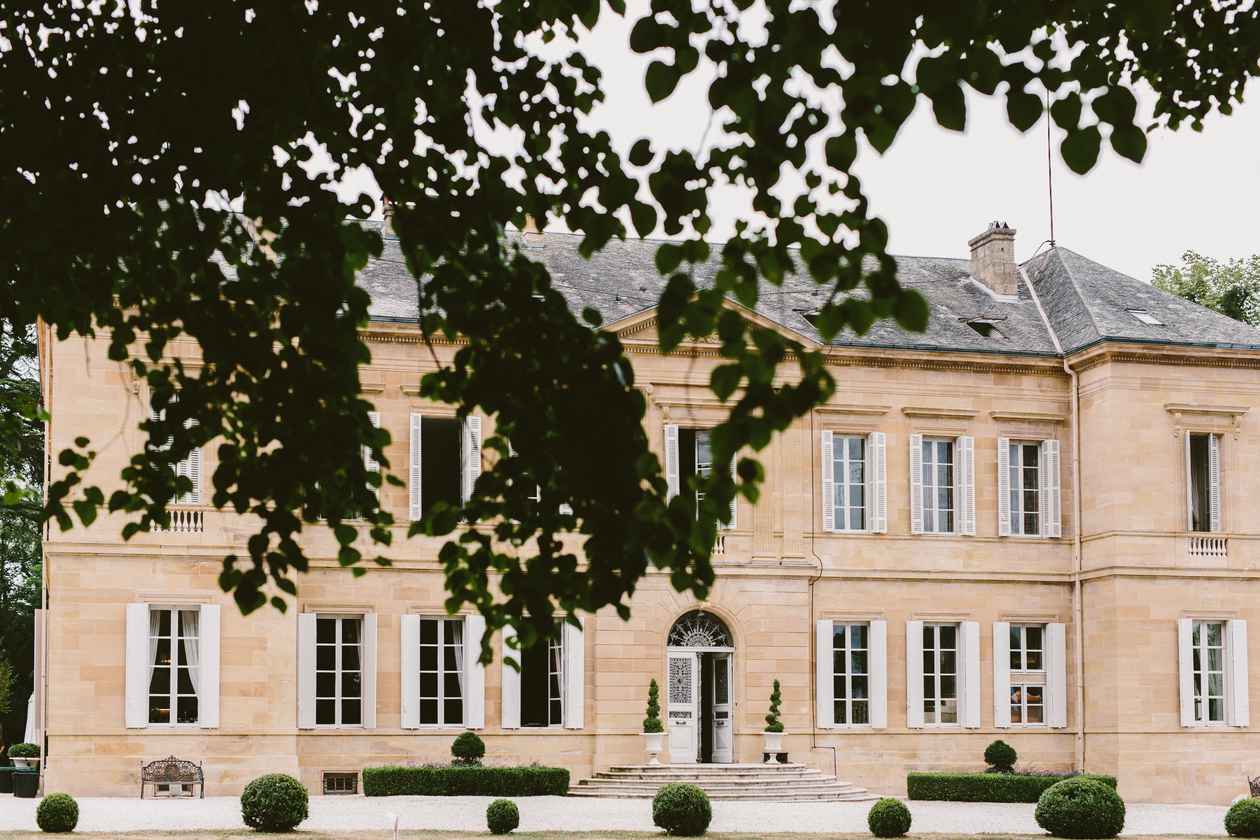 Understanding the key details of the event
It's a great idea to help your clients narrow down a few details that will help them to select a venue that meets their needs. Your venue might look great, but if it won't host all of their guests, then what's the point? It's important to tie down a few key details before engaging with the client on booking your venue, in order to avoid wasting your (and their!) time looking at venues that are not suitable.
Who is on their guest list? It's a good idea to sit down with your clients to look at their guest list. At this stage it doesn't need to be final, however it will help you to know how many people they are expecting.

Now that you know who they are inviting, the next key detail you need to sort is the dates. Take a look at their shortlist of possible dates, and make sure that you don't have previous bookings on the specific dates they have chosen. This is also the point where you could discuss seasonal availabilities and pricing variations with them, to potentially entice them with a bargain.

Less important than the date, but a consideration nonetheless is the time. When will the ceremony start, and what time would they like their reception to begin?

How much are they prepared to spend? Their budget is the next important consideration. Remind them that the cost of hiring your venue is not the only cost in hosting the night. If they want to bring in musicians, a DJ or a photographer, then they will need to consider these costs. Again, this is an opportunity to position yourself as a kind and knowledgeable business to engage with, and let them know that you're here to help make their day as stress-free as possible.

Location. Ask them how their guests will be getting to the venue, and let them know about the various transport options available to them. If your venue is relatively 'far away from home' for them, provide them with information about the nearest towns and accommodation. This is a great opportunity to collaborate with other local businesses, if your venue doesn't have its own accommodation facilities.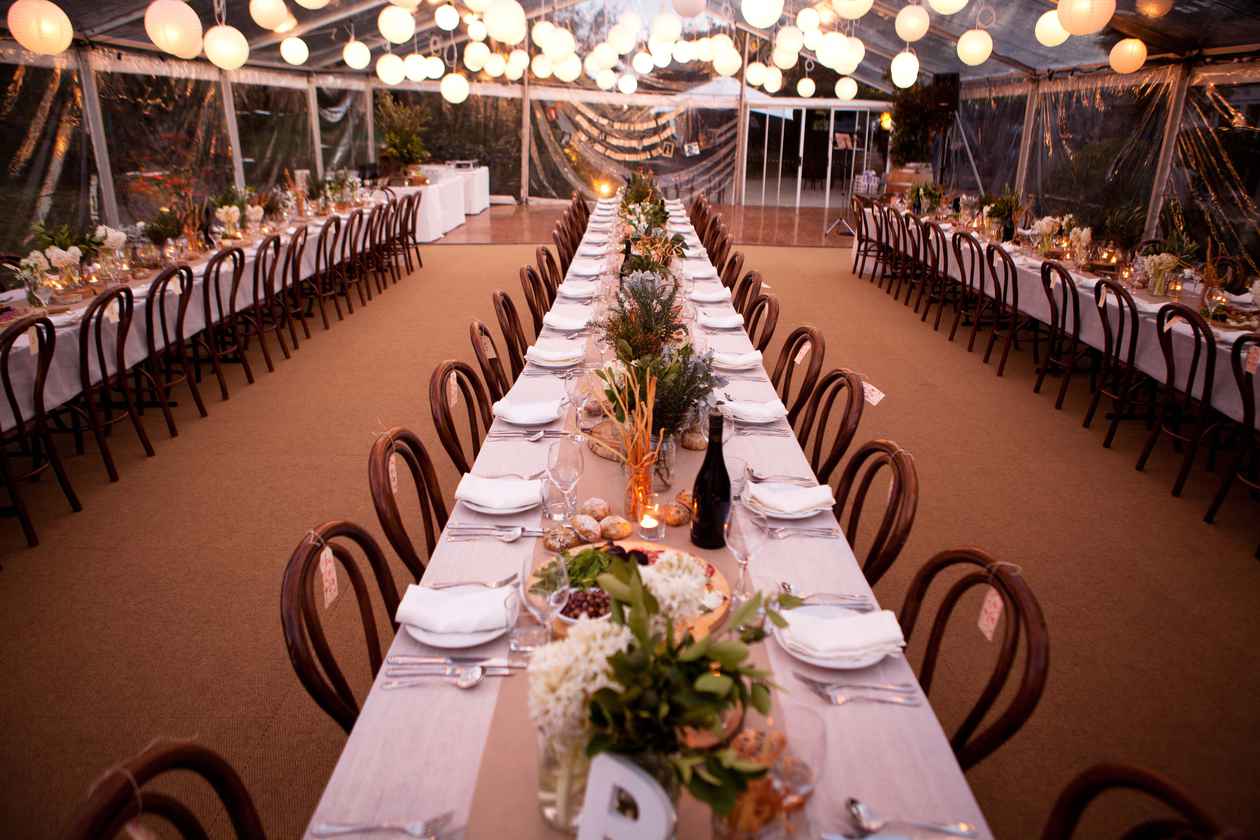 Be prepared to answer questions
As couples set out inspecting different venues, they're bound to want to know just about everything about your venue. You need to be armed and prepared to answer both the big questions and the nitty-gritty details, as the more knowledge and information you can provide to your clients on the first meeting, the more trustworthy you come across as. Here are some examples of questions you might be asked.  
Venue size and capacity. Obviously, it is absolutely essential that your venue meets their needs for size and capacity. Usually, couples will ask this question even before they arrange for an inspection, however be prepared to delve into more detail, such as the specific guest limits for each room and how many guests your facility can cater for in terms of meals.

This is an obvious one - make sure to grab their contact details!

Make sure that you are confident with the different pricing packages that are available for renting your venue. This a major selling point for potential clients, and if they love your venue after their first visit (which they hopefully will!), it's important that you're able to offer them a range of different options to give yourself more chance of securing the sale.

As we mentioned before, it's important that you know about the available nearby accommodation for their guests. Do some prior research and ask your potential clients where they are from on the phone before they come to inspect your venue. This will let you know if you need to have information about accommodation options available on hand.

Let them know about the distance your venue is from various locations, such as the nearest bus terminal, airport, major town etc.

Make sure you know about the decorating capacity for your venue. Couples will often come to inspections with a certain theme in mind, and it's important that you are well-versed as to what extent they can bring their own decorations into your venue, as well as the set-up and clean-up arrangements.

If your venue is an outdoor venue, be prepared to offer them a bad weather backup. Depending on the location of your venue, many potential clients can be concerned that their special day is going to be ruined by bad weather, so it's important to have an alternative space for them if this occurs.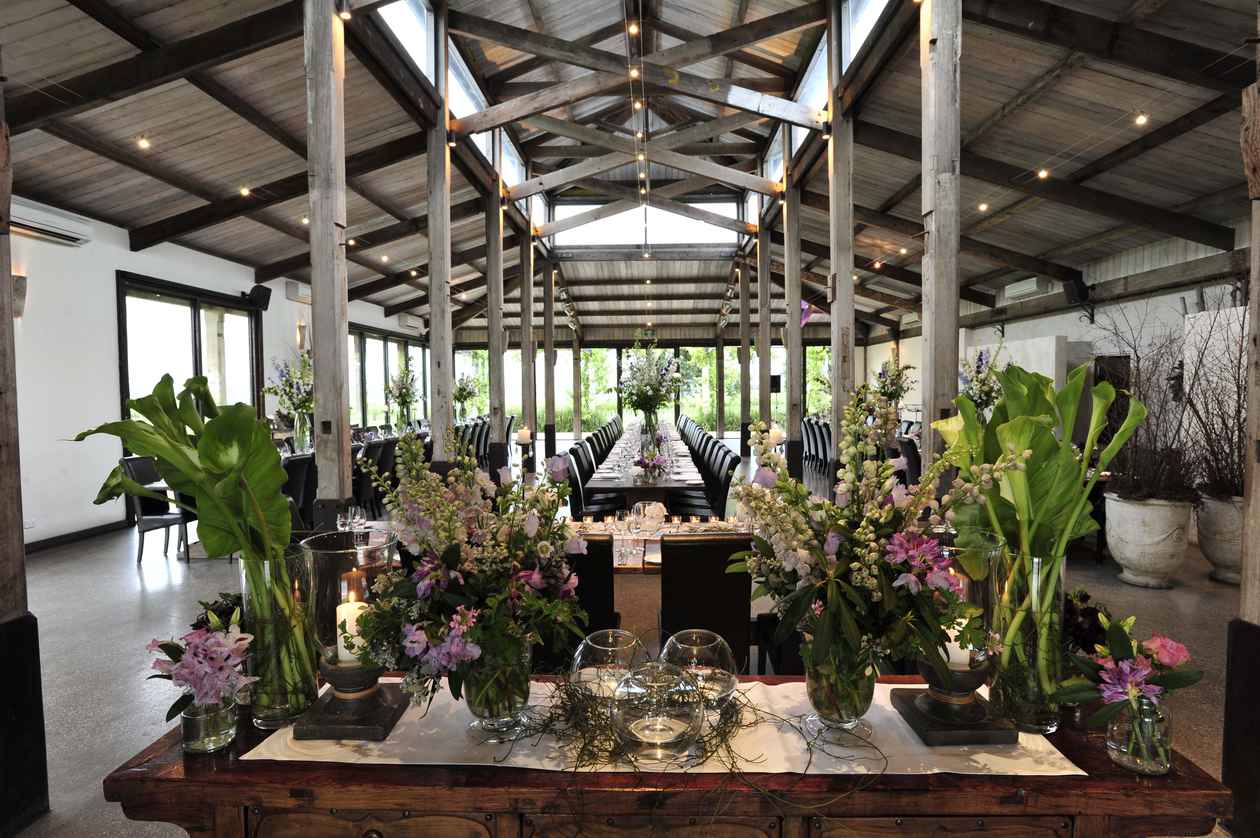 Preparing for the big day
Likely, you will have made your clients a number of promises along with their journey to choosing your venue as the setting for the most important day of their lives. You want to make sure that you're going to be able to deliver on your promises, and the key to this is staying organised and making sure you have all bases covered in the lead-up to each wedding. You need to consider the logistics and practicalities of each individual wedding, as well as addressing the legalities of the contract mainly in terms of any cancellations and insurance.

It's time to get down to business and start preparing your venue.
Décor
If your clients have dreams for custom décor, address any restrictions with them and reach a happy middle ground. Let them know of any possible extra costs or limitations, and note whether your staff or the client's friends and family is going to be responsible for setting up.

Ensure that everything you've said you can provide for them is accounted for, clean and organised. This can include decorations such as banners and trellises, florals, crockery, linen, menus and cake stands.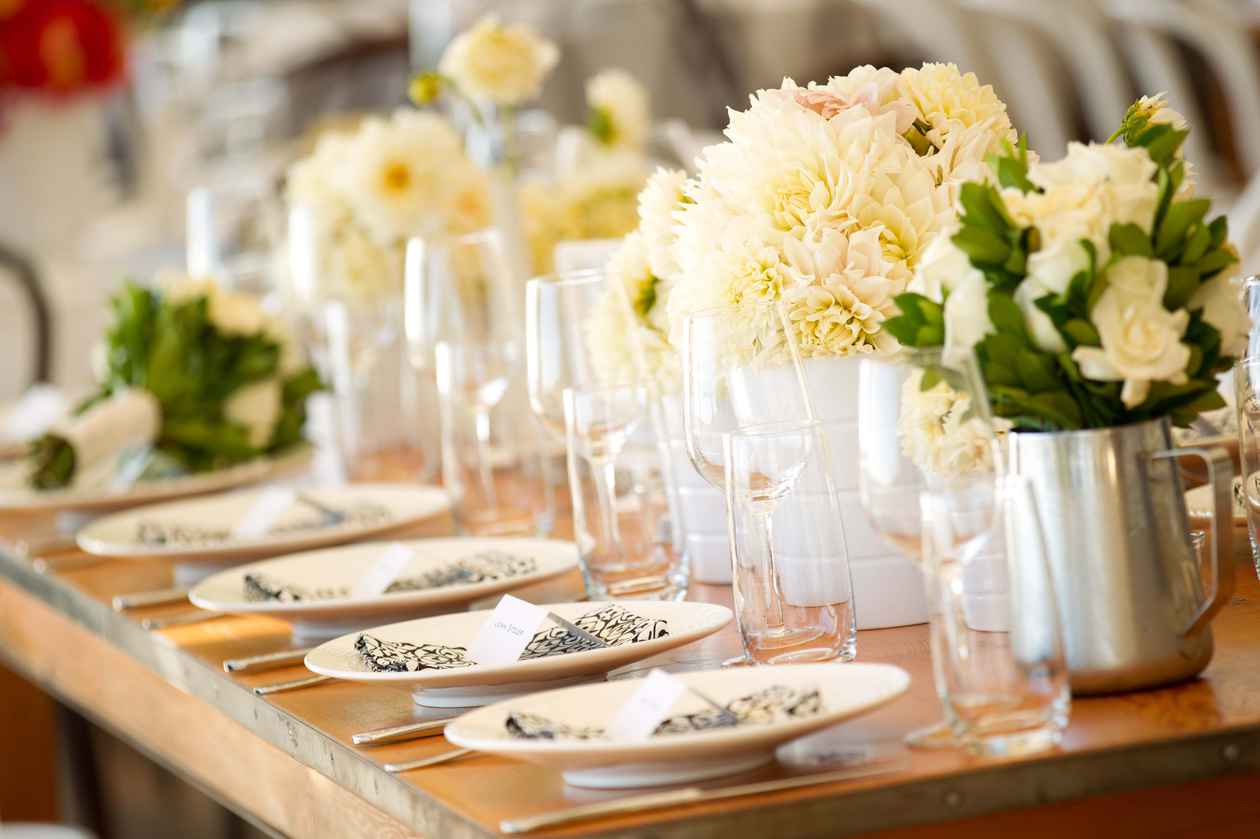 Ceremony
If your clients are having their ceremony as well as their reception at your venue, make sure that both areas are sparkling clean and ready to go well before the day of the ceremony. If a required area is outside, make sure the gardens and lawn are well-landscaped and trimmed. Clear any debris or unrequired furniture and decorations from the area.
Food and drink
Whether your clients have chosen to have a sit down or stand up meal, the food can often be the most important (and tricky) part of organising a wedding reception. Make sure that the menu is decided on well in advance, and educate all catering staff on the requirements of each individual wedding.

Check that the seated capacity of your venue has not been exceeded.

Formal or casual? You want every aspect of your venue to match the bride and groom's vision as best it can. Make sure you adhere to their dress code through providing specific uniforms or dress code requirements for catering staff and waiters.

Make sure your kitchen staff are well-aware of any dietary requirements.

If your venue does not have the ability to cater and you are collaborating with an external catering company, make sure the lines of communication are open on the day, as well as checking in a few days in advance to finalise the menu and arrange the logistics of the arrangement.

If you're including bar service in your venue package, make sure that the bar is well-stocked and that all bar staff are confident in any signature drinks that have been chosen by the bride and groom. It's also important to make sure that any minimum spend requirements have been met, and that your bar staff maintain a professional and responsible appearance and demeanour throughout the night, no matter how late it gets or how many drinks the guests have had.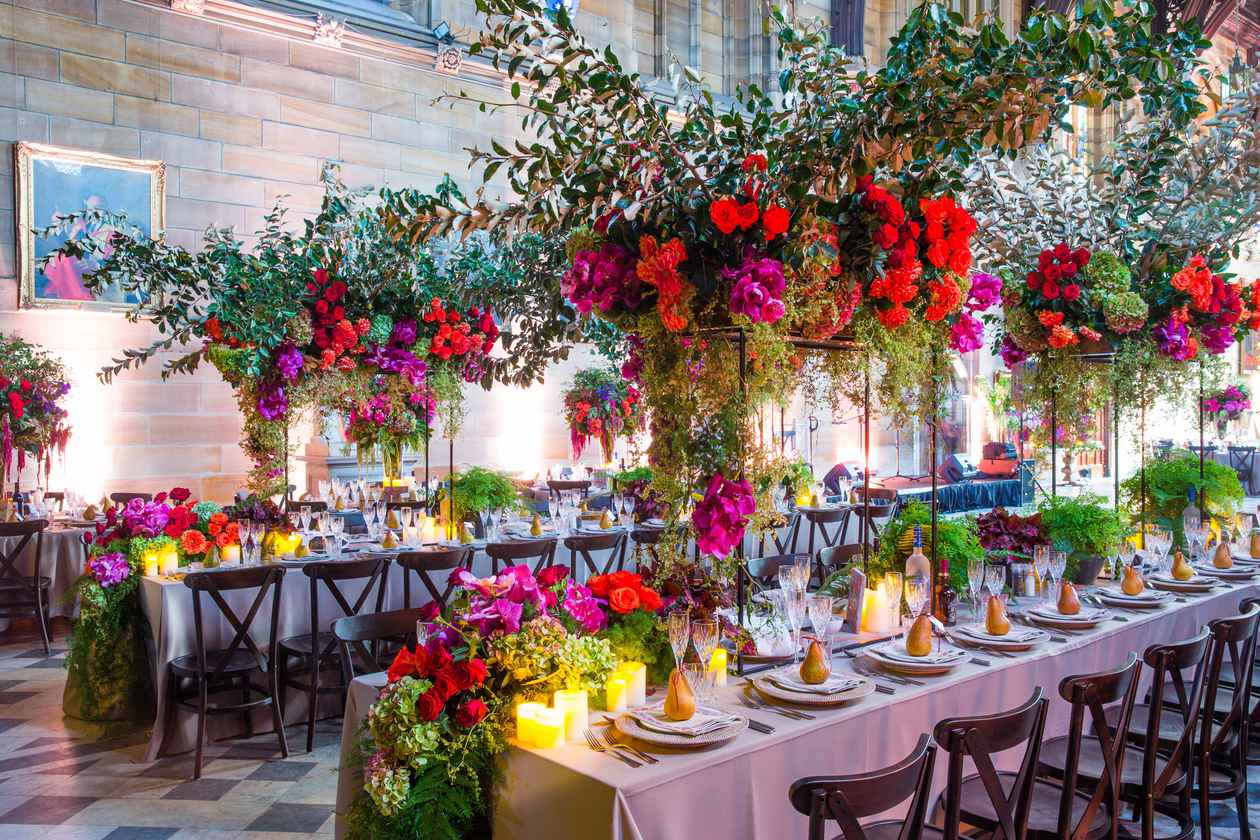 The reception
Sort out the entertainment for the evening. If it's a band, make sure they have a large enough space and an adequate power supply for their equipment. An adequate power supply means both the capacity and the number of power outlets available.

If your clients have a DJ, ask your clients whether they want the act to be a feature performance or more just background music, and position the DJ in the venue according to this.

Make sure that the entertainment acts are aware of any noise restrictions that apply to your local area, or that your venue is subject to.

Have a suitably qualified staff member or electrician check all the lighting and sound equipment a few days prior to the wedding, to ensure it's all in working order.

Find out who the MC for the reception is, and if appropriate, have a quick chat with them about using the microphone, as well as where any certain people they will be referring to will be seated in the venue, so they're not gesturing to the incorrect location in their speeches.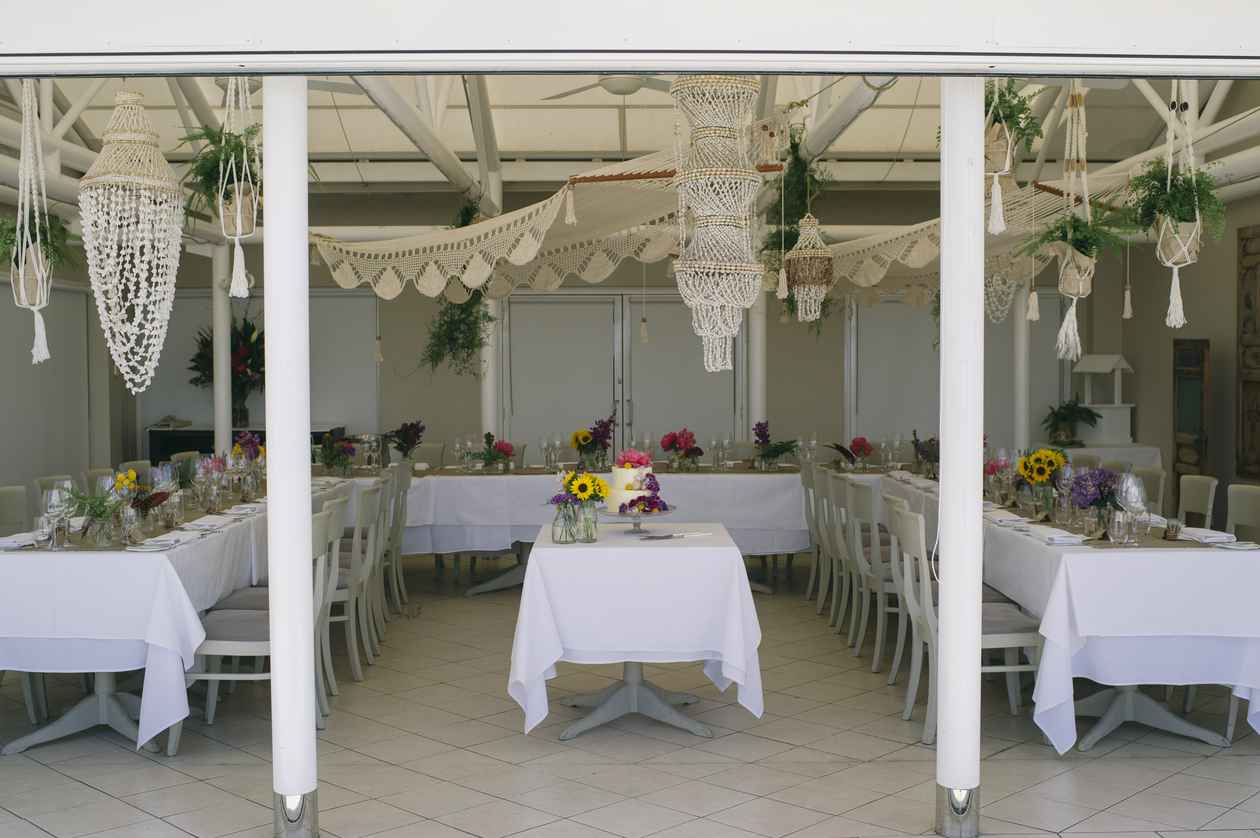 Photography
Whether your clients have decided to use your in-house venue photographer or have outsourced, make sure the photographer knows the beautiful locations available to them around your venue to take the most memorable shots.

Make sure the photographer is aware of the schedule of the day and the areas they will need to focus on (such as the entry the bride and groom will be using for their reception), so they don't miss any important moments.
Accommodation
If the bride and groom have chosen to stay at your venue's accommodation, obviously make sure everything is clean, set up and looking perfect for their arrival.

If the wedding party at staying at nearby alternative accommodation, make sure the hotel is notified when they have left your venue and are on their way to the accommodation. This is a common courtesy that will develop good relationships between your venue and other local businesses.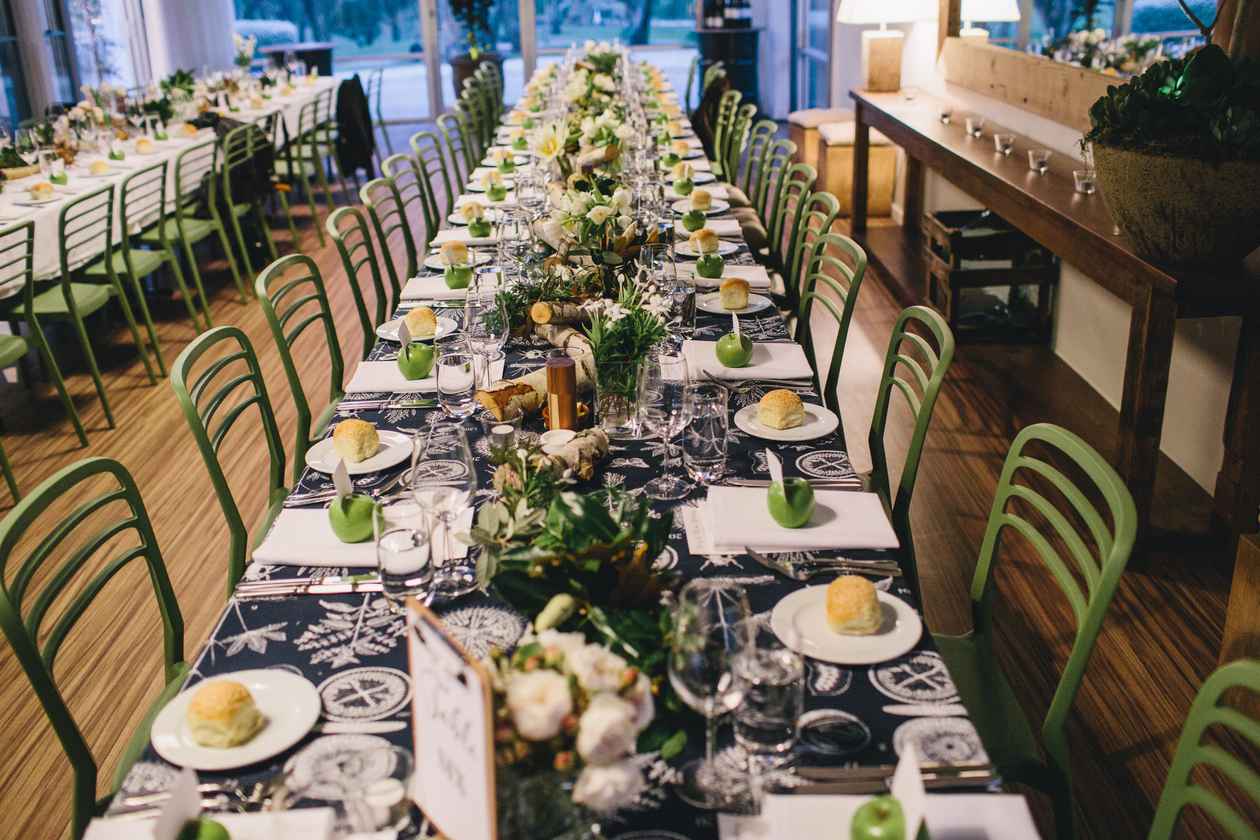 Facilities
Check that your venue's parking area is signposted, and if the wedding is going to be especially large, consider assigning a member of staff to control the parking area and direct arriving cars.

Ensure that alternative transport options to your venue (such as buses) have appropriate access to cater for disabled or elderly people.

Keep in mind any end time restrictions for the event, and make sure to adhere to these to avoid large fines.

Ensure you have a plan for setting up and packing up the venue, and factor how many hours are needed for this into your client's venue hire package.

Make sure that all external service providers, such as photographers, catering trucks, decorators and miscellaneous extras such as photo booths are all able to easily access the area they need to be in.  

Check that the restrooms are perfectly clean, fresh and accessible.

Make sure that any cloak room service provided is staffed and well-organised, to avoid a mad rush of people trying to get their coats at the end of the night.

For the bride and groom, check that the dressing rooms provided for them are clean, fresh and ready to go, as well as well-stocked with refreshments and any other provided luxuries.

Make sure that any areas that the wedding guests are not allowed to access (e.g hallways, certain balconies and outside areas) are closed and locked, to avoid overspill of guests into these areas.

In terms of scheduling, make sure that there is no overlap between the event you are currently managing and another event scheduled at your venue. If your venue has the capacity for multiple events at a time, make sure that each event has their own space and that there is no confusion with who is using which area.

Make sure your staff are able to answer any questions guests might have, as well as give directions to certain areas of the venue.

Make sure that any extra services the client has paid for are all fully complete to the highest standard possible. This will give your venue that extra special touch of professionalism, and ensure a good review.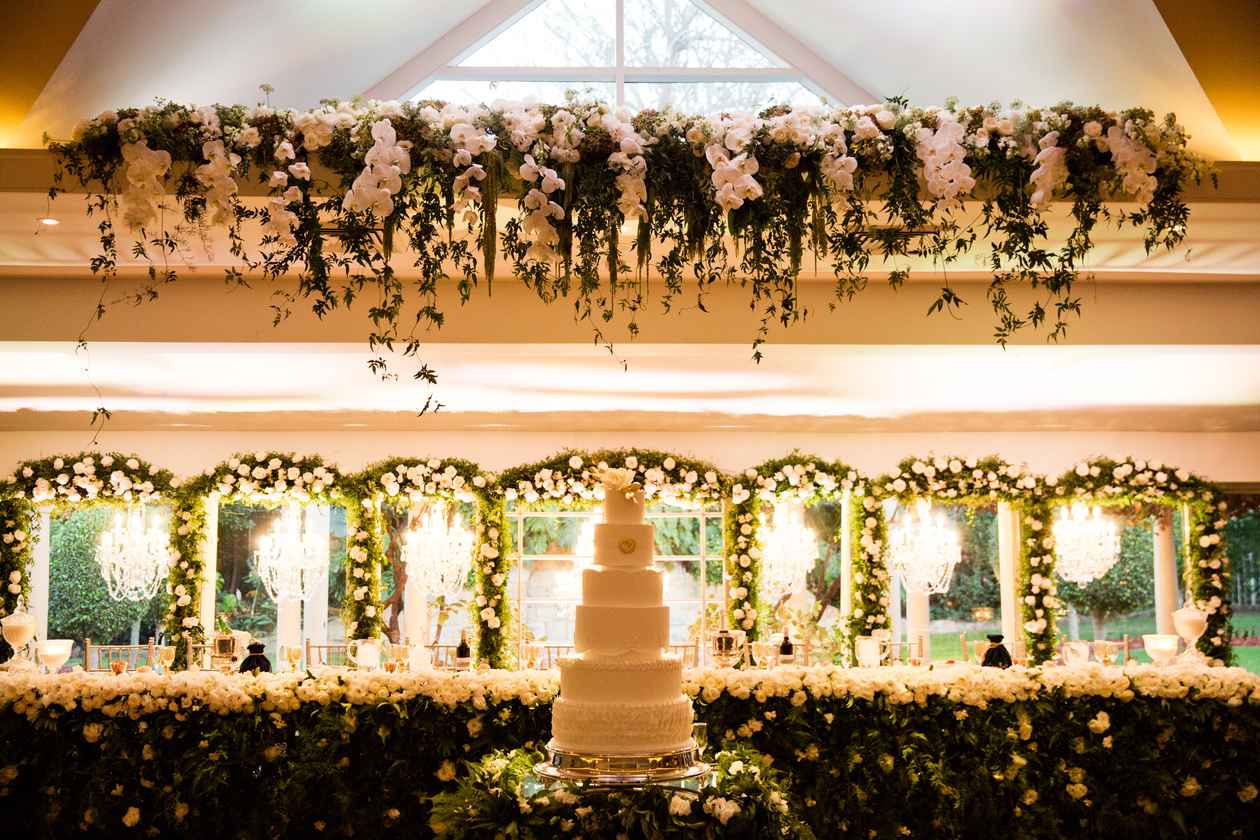 Legal and finance
Write up a sample contract for your clients that outlines what will be included in their hiring of your venue. Make sure they are fully aware of any inclusions/exclusions. You want to avoid unnecessary disappointment at all costs, and the key to this is understanding.

Make sure your clients are aware of any cancellation policies applicable to your venue.

Sort out your client's deposit, making sure they have paid on time and that they pay the full amount by the required date. If you have developed a payment schedule with your client, regularly check-up to make sure they are paying the installments on time.

Make sure that all fees for the different facets of hiring your venue are clearly outlined. Also clarify any discounts being offered with your client.

Make sure your venue's insurance is in order and is enough to cover the necessary requirements.

During the event, make sure that roughly the previously stated and agreed-upon amount of guests attend. If, for one reason or another, more people turn up than was initially expected, you should be able to revise your total payment and re-negotiate prices with the bride and groom.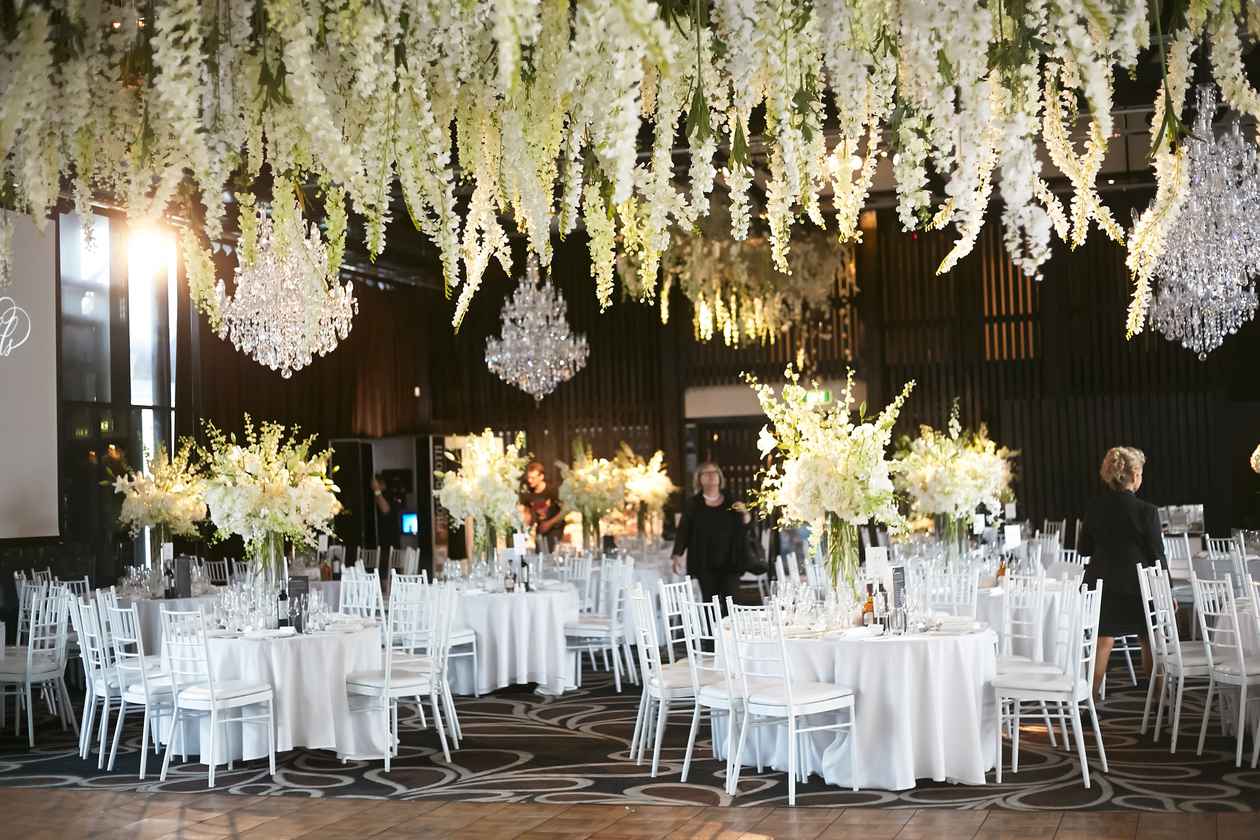 Taking steps to effective venue management
If you follow this checklist, you'll be well on your way to having a well-run venue that makes wedding days a dream for your clients. Although it can seem overwhelming and like there's an endless amount of work to be done to make the perfect event, working methodically and making sure to record every step you complete ensures you'll cover all bases for a beautiful, stress-free and memorable wedding event at your venue.