Claire and Matthew had been smiling at each other across the counter for six months. Both worked at different shops in the Melbourne market but had never got to know each other, until one of Claire's colleagues suggested to Matthew that he buy her flowers for her 21st birthday. Matthew obliged and presented Claire with the flowers but on the proviso she accompanied him to dinner. How could she resist! After such an introduction, it was fitting that Matthew and Claire's wedding day was such a romantic and glamorous occasion.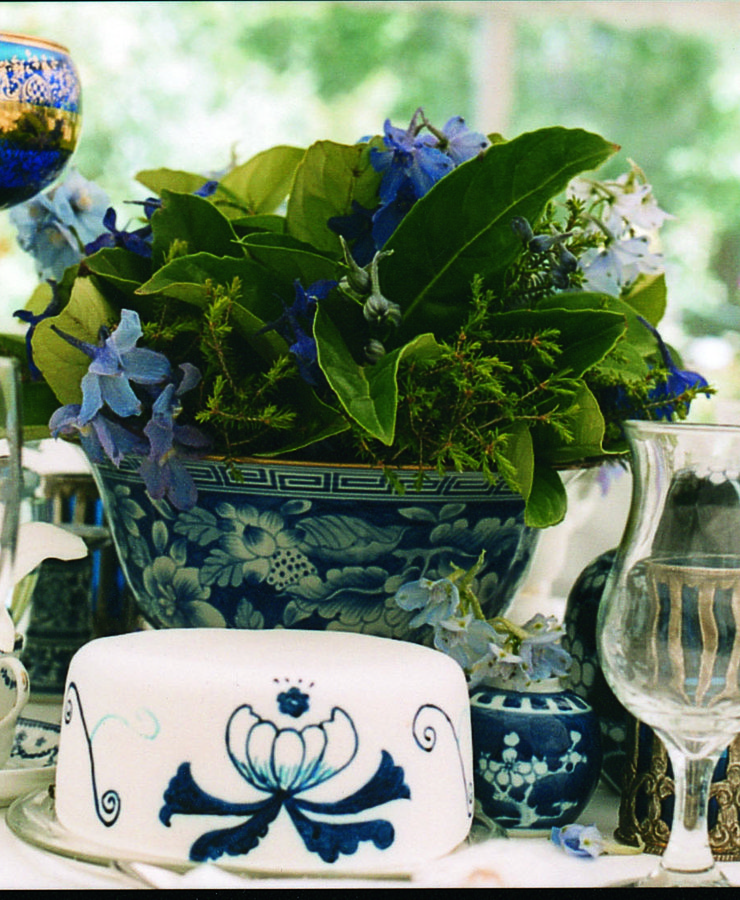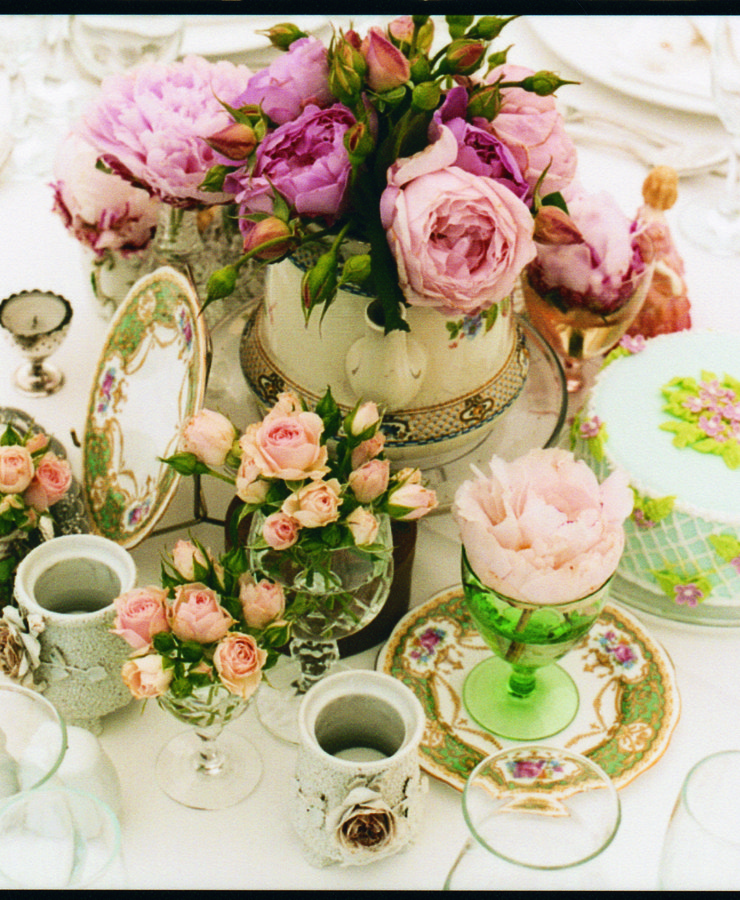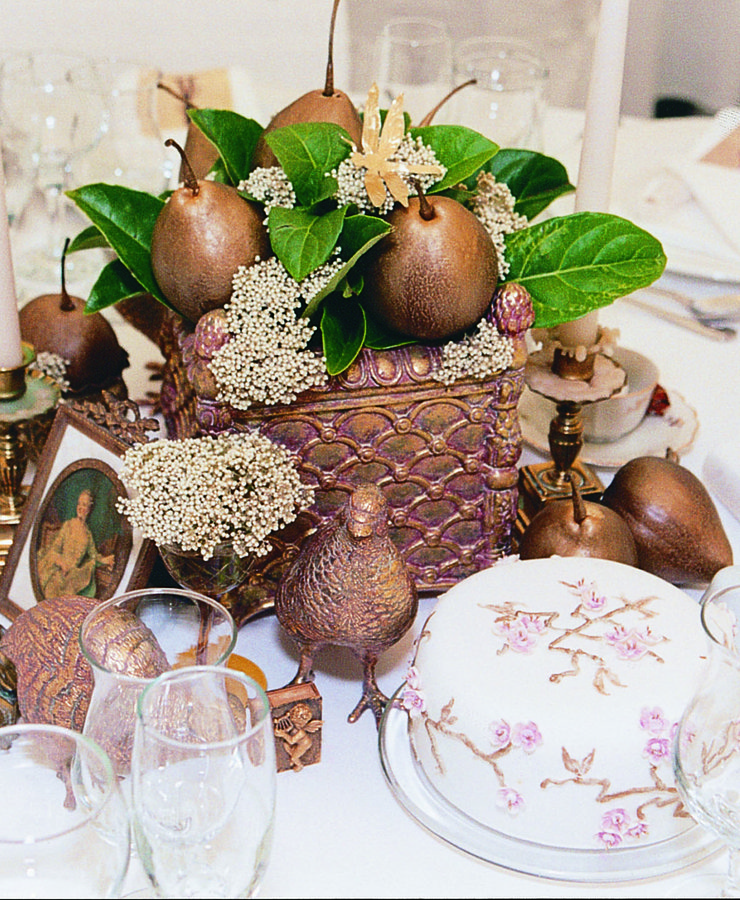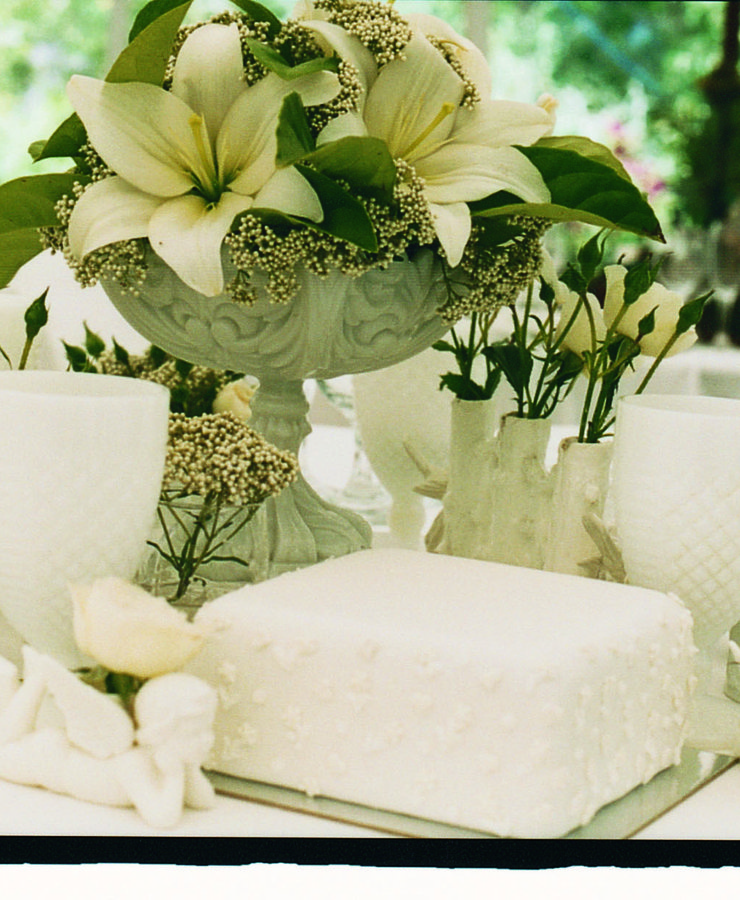 Spraying on her favourite perfume, Claire slipped into her stunning strapless wedding gown and adjusted her hand-beaded veil, which her mother had worn on her wedding day. Claire's smallest flower girl, Emma, who was wearing a dress adorned with purple flowers, was put in charge of the precious veil. It was a role she took very seriously. "I would turn around and there she was beside me, patiently waiting with armfuls of tulle and making sure none of it ended up on the grass," Claire laughs.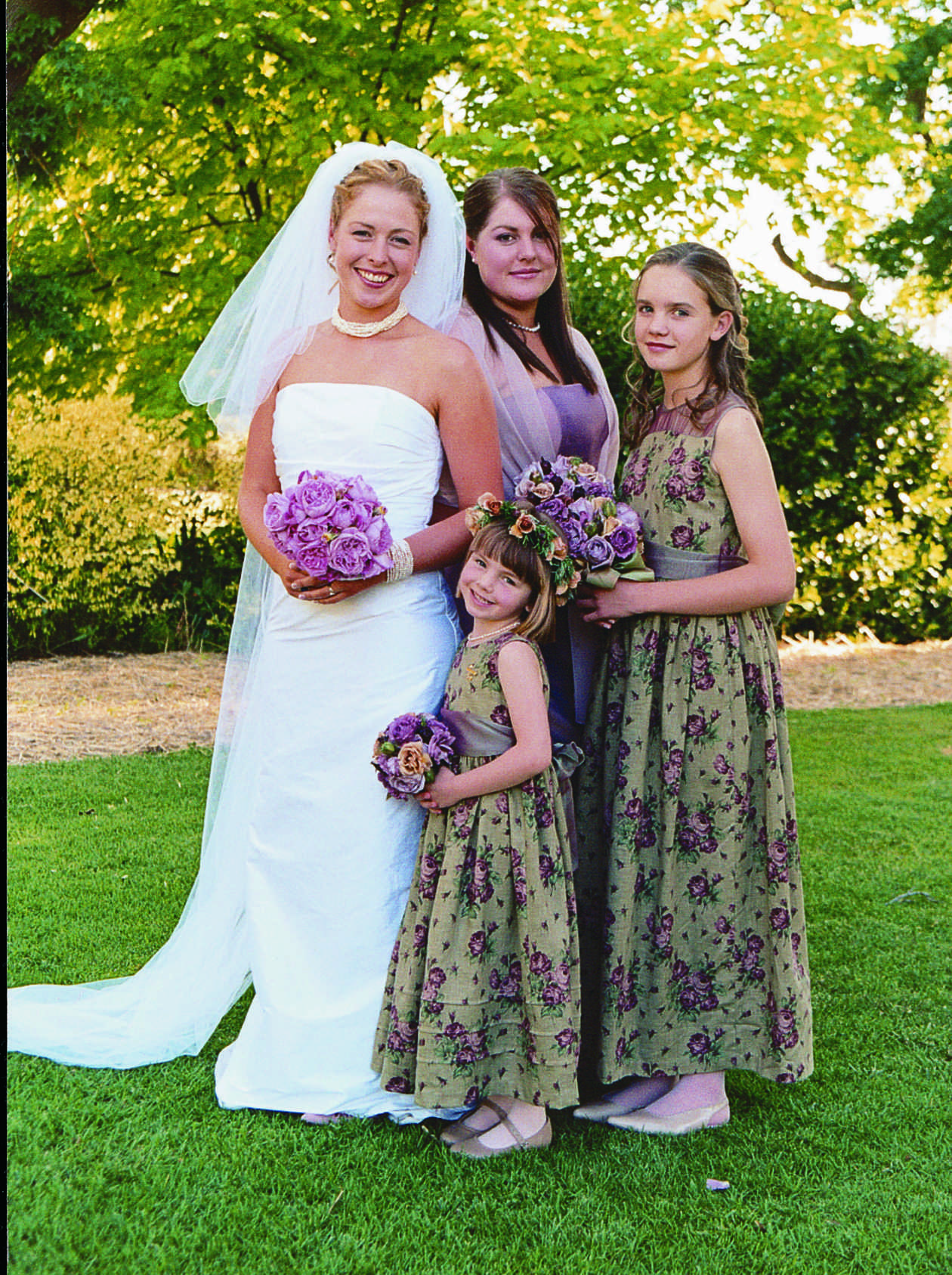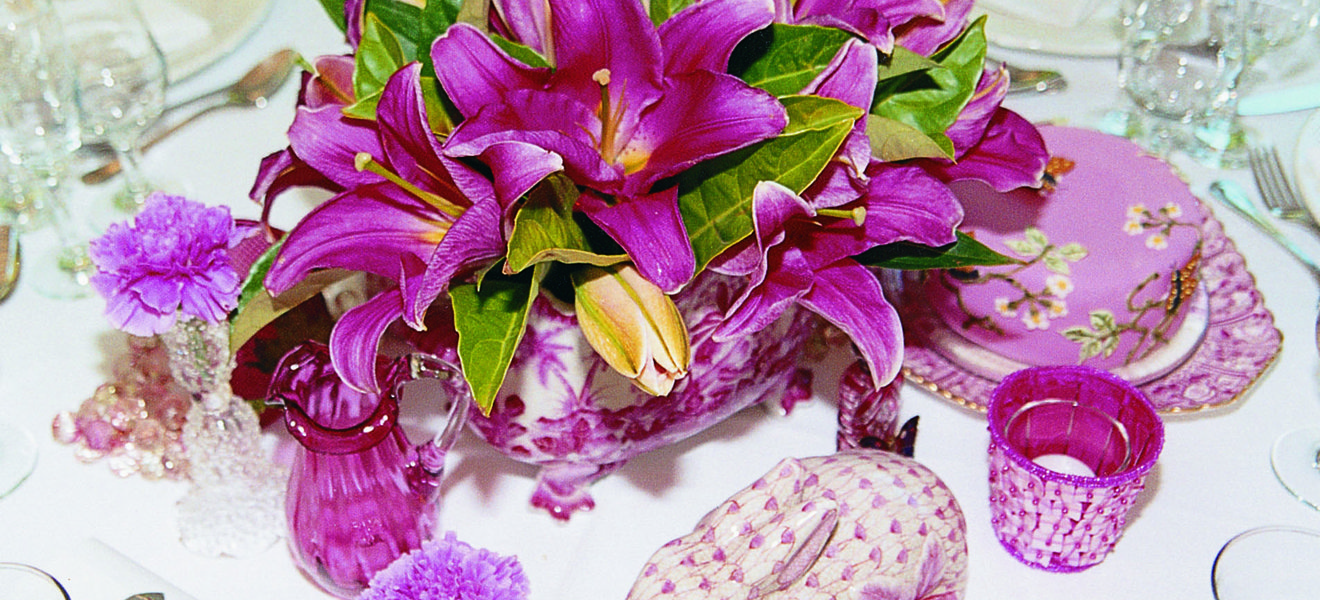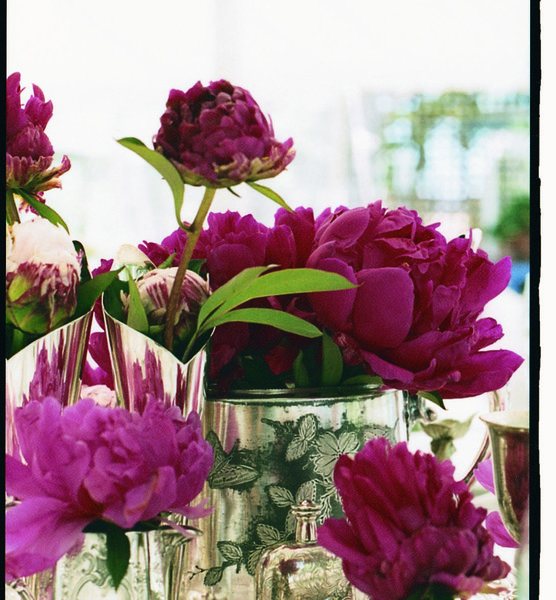 Another setting incorporated dark blue and gold crystal glasses, flickering candles and pretty blue and white china. In a unique touch each table featured a cake richly decorated in the theme of each centrepiece, which sat proudly among the table decorations. The imaginative and highly original affair was the inspiration of Claire's mother and her Aunt Margaret, a florist and wedding stylist respectively. Both women had spent hours looking through magazines to gather ideas that would make Claire's dream day a reality. Claire's mum even made the bombonniere, wedding peg dolls in a likeness of the bride.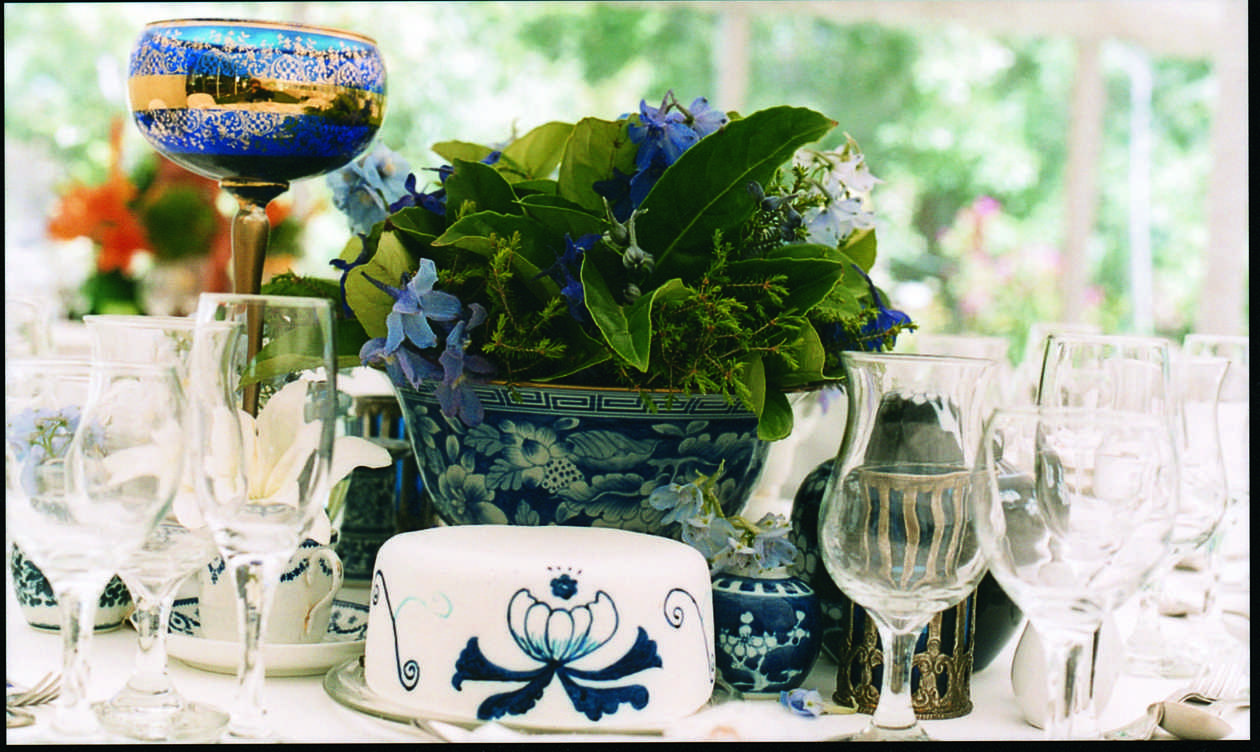 Sipping their drinks and basking in the sunshine on the lawn of Claire's parents' garden in Horsham, Victoria, the guests knew they were in for something special. Once inside the marquee guests were in awe of the truly inspired and dreamy setting. Crystal chandeliers dangled from the silk-lined ceiling, while each table was dressed in a collection of shabby chic finds and ornate family treasures. One table featured vintage crystal glasses in shades of pink and green, which were filled with pretty peonies and roses, alongside delicate antique plates, ornaments and family heirlooms. 
"The fact that each table was unique was something that not many of the guests had seen before, and by the end of the night everyone was declaring their table decorations were the most beautiful," Claire recalls. The bride and groom certainly found it hard to choose their favourite table. However, one dubbed 'Woodland', which was adorned with pine cones, feathers and a motion-sensitive toy cicada, eventually won out. The toy cicada in particular became a much-loved part of Claire and Matthew's special day. The cute creature chirped every time guests approached it and even when they didn't - prompting fits of laughter. "As the alcohol consumption and general frivolity increased during the night, the cicada was an almost non-stop accompaniment," says Claire. "It even put in an appearance during the speeches."