VISIONS OF A TRADITIONAL SUMMER reception filled with magnificent flower arrangements and softly lit candles were the inspiration behind Elizabeth Ross and Henry Caudle's special day. With dulcet jazz tones welcoming their guests, along with some inquisitive Kookaburra's for good luck, a private garden setting was the perfect backdrop for the couple's elegant white sheathed marquee. 
Inside, the venue showcased a plethora of refined touches, including a dramatic love heart made from dusty pink roses and warm green hydrangeas. Gently suspended above the adoring couple's bridal table, it was a poignant symbol of love.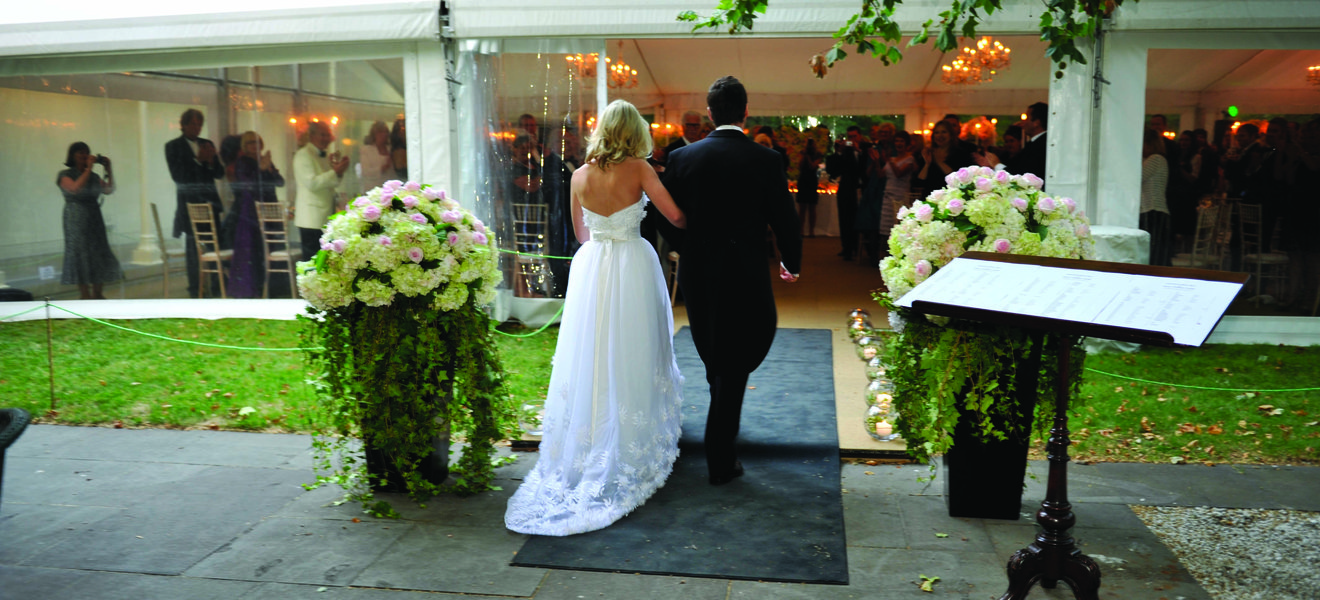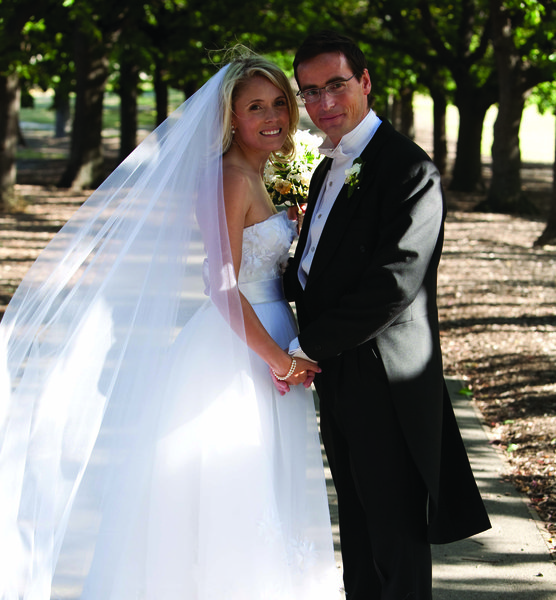 Just ten months earlier, a romance blossomed between Elizabeth and Henry. Meeting through a mutual friend at a book group, the attraction between the pair was instant. Despite their efforts to 'take it slow', all hope was abandoned when they simply couldn't stay away from one another! A spiritual connection further bonded the two and they agreed to start attending their local church parish; not even realising that it would soon play host to their beautiful wedding ceremony.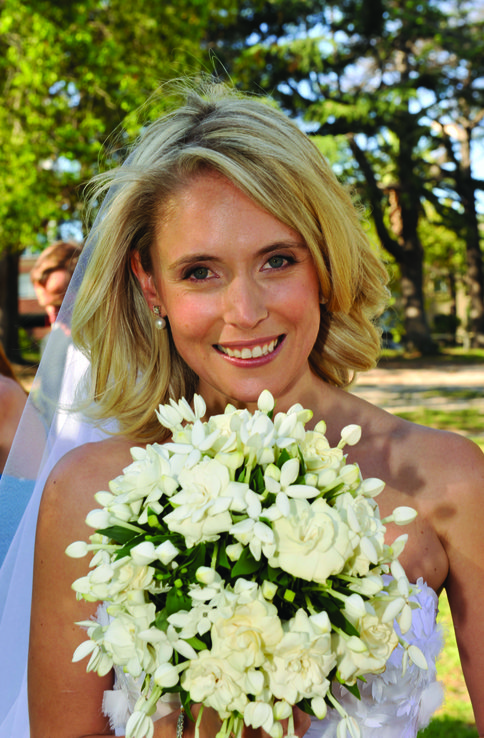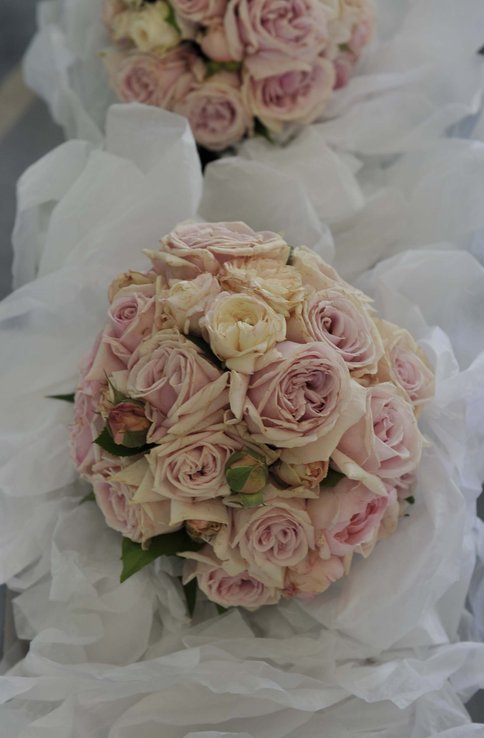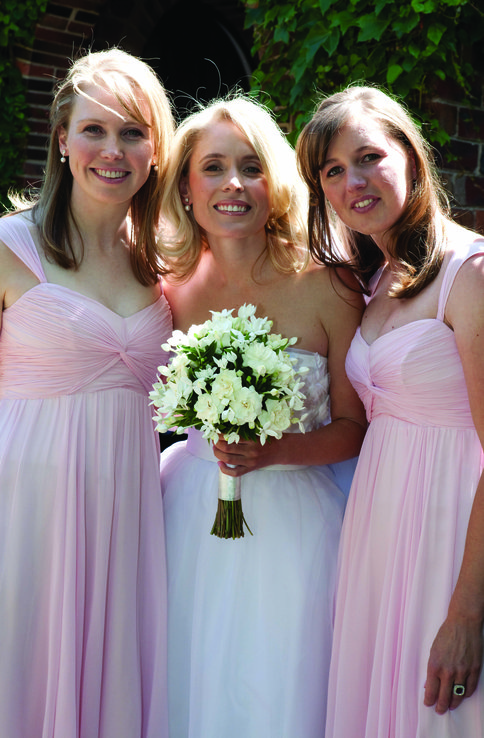 Elizabeth and her mother set about planning for a January wedding and started with a theme of her favourite colours, pink and silver. All along, Elizabeth maintained a strong idea of what her day would be about, and her dream of relaxed summer elegance truly culminated with her choice of flowers. Superb hydrangeas and roses in stunning silver candelabras and glass vases, created a sense of romantic whimsy in the marquee. While her bouquet was a graceful arrangement of bouvardias and gardenias, her bridesmaids carried soft bouquets of David Austin roses.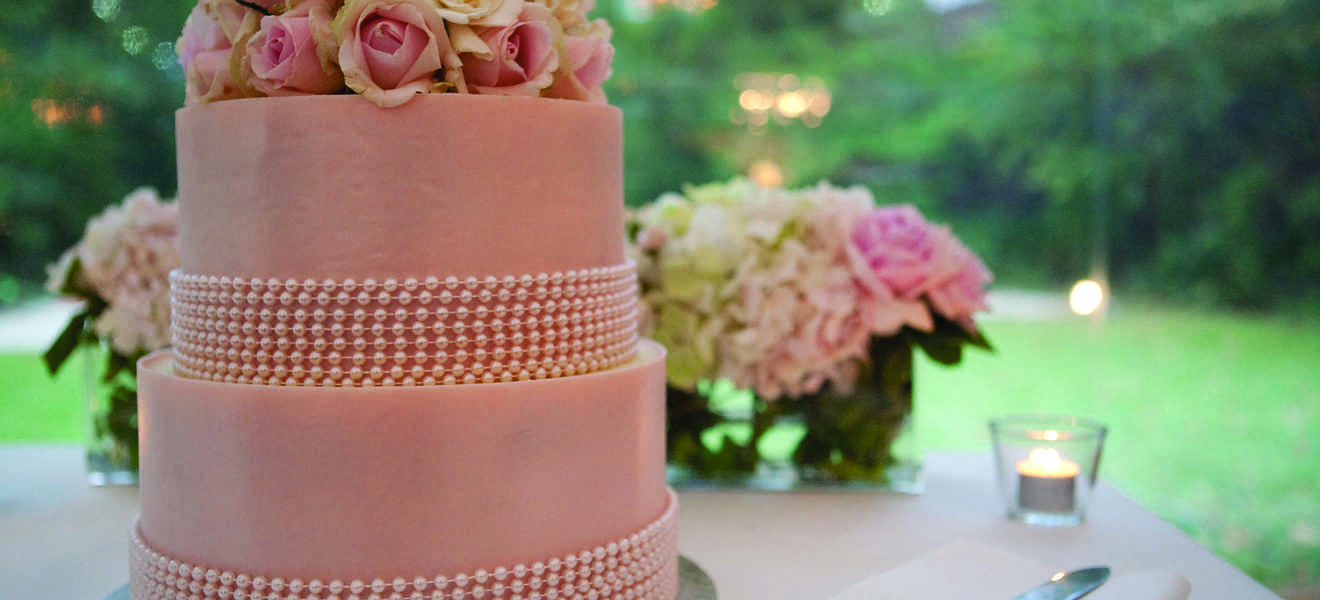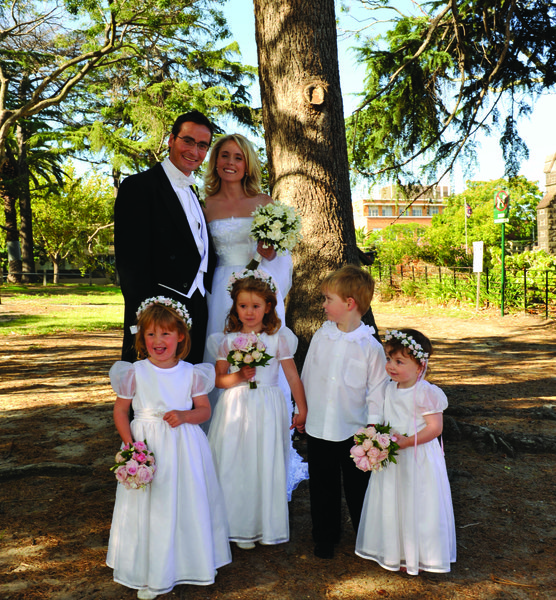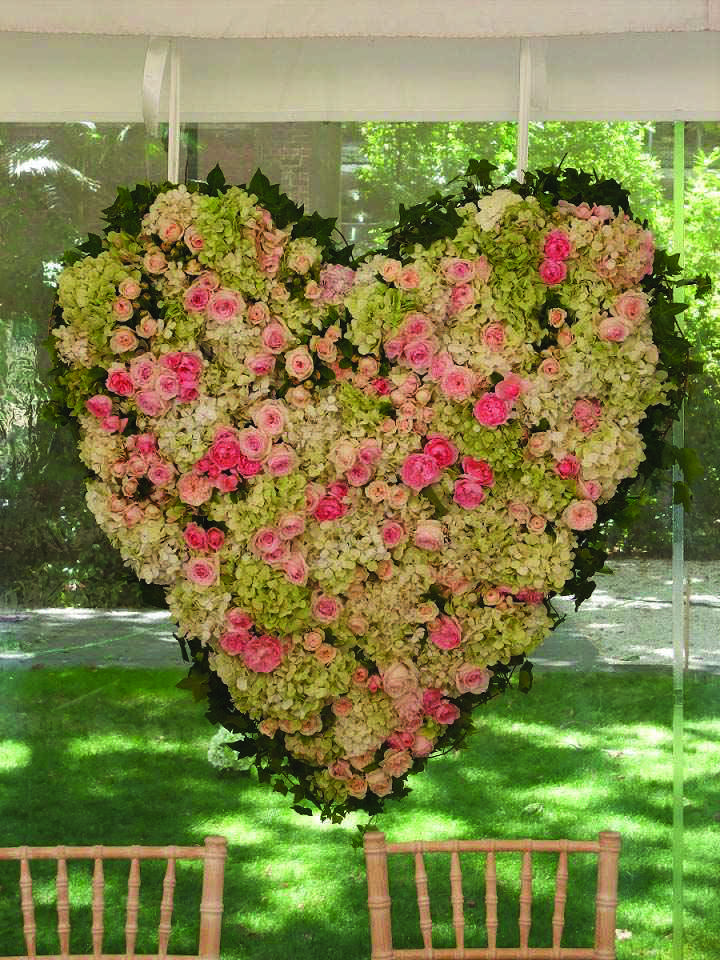 Simply resplendent in her strapless hand-crafted gown, Elizabeth was escorted by her father down the aisle of their beloved parish to the emotive Bach classic, 'Air on a G String'. The two exchanged traditional vows and shared some touching words before being pronounced husband and wife.
Afterwards, their choir beautifully recited the favourite hymns of their respective Grandparents, a touching and memorable moment for the newlyweds on a day filled with laughter, fun and delicate sentiment.
For more inspirational wedding stories visit Real Weddings, the most trusted online for best wedding venues in Melbourne!