We met at work 10 years ago. We started off as friends, very like-minded with lots in common, it didn't take us long to realize there was more to the friendship before we started a relationship.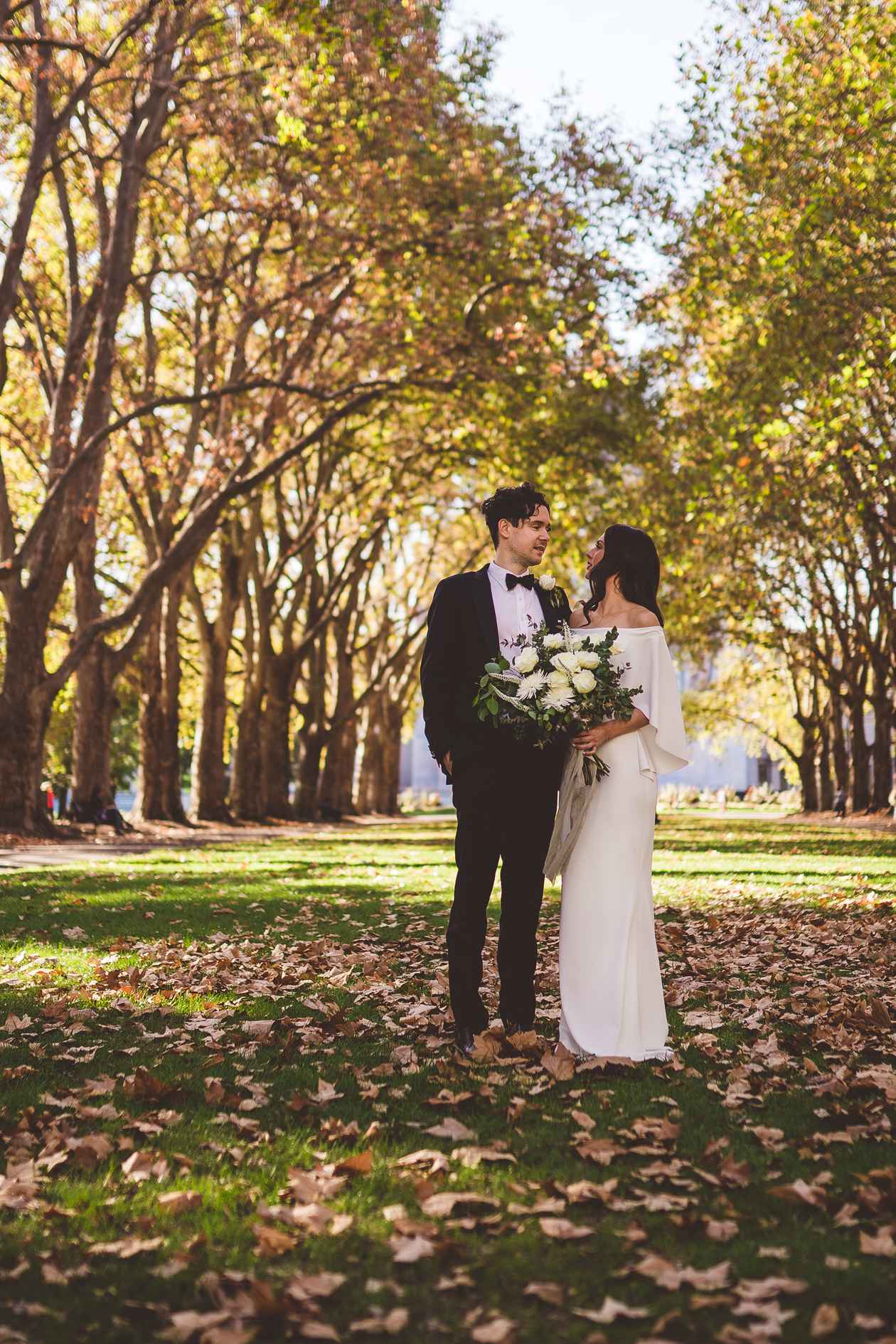 Tell us about the proposal.
Our wedding date was set, and the venue booked almost 6 months before the proposal. Emma had a beautiful engagement ring designed by Jasmine Fraser when it was ready Jasmine let Brad know in secret and the following night over dinner he proposed. It was a wonderful surprise.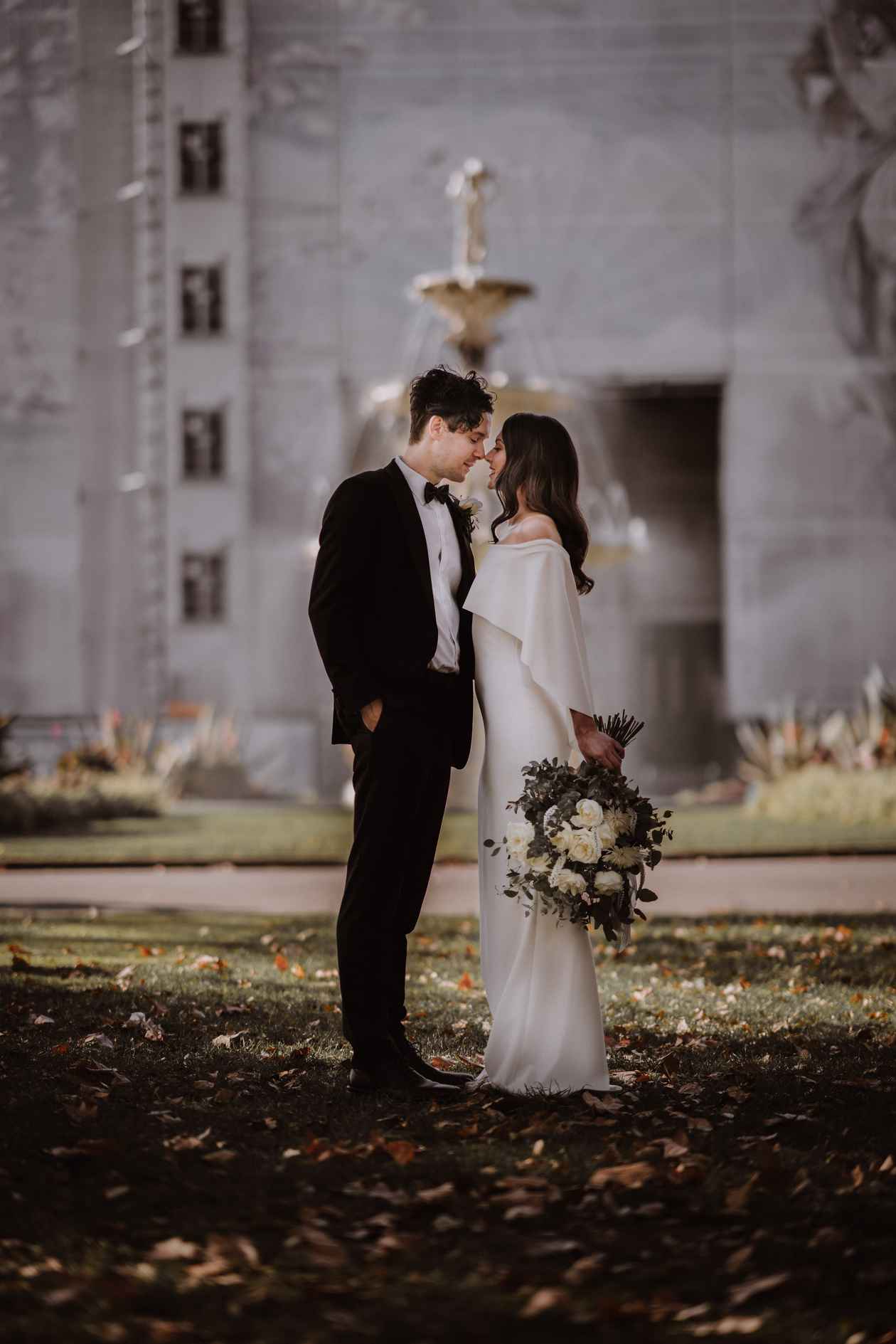 How did you choose your Venue and location? Why?
Living in inner-city Melbourne we wanted a venue close to the City. St Andrew's Conservatory was the first, and only, the venue we looked. The venue was a perfect size and catered for everything, all we had to do was show up on the day. Carlton Gardens is across the road and was the perfect backdrop for our wedding photos. It was an elegant choice amongst the grit of Fitzroy.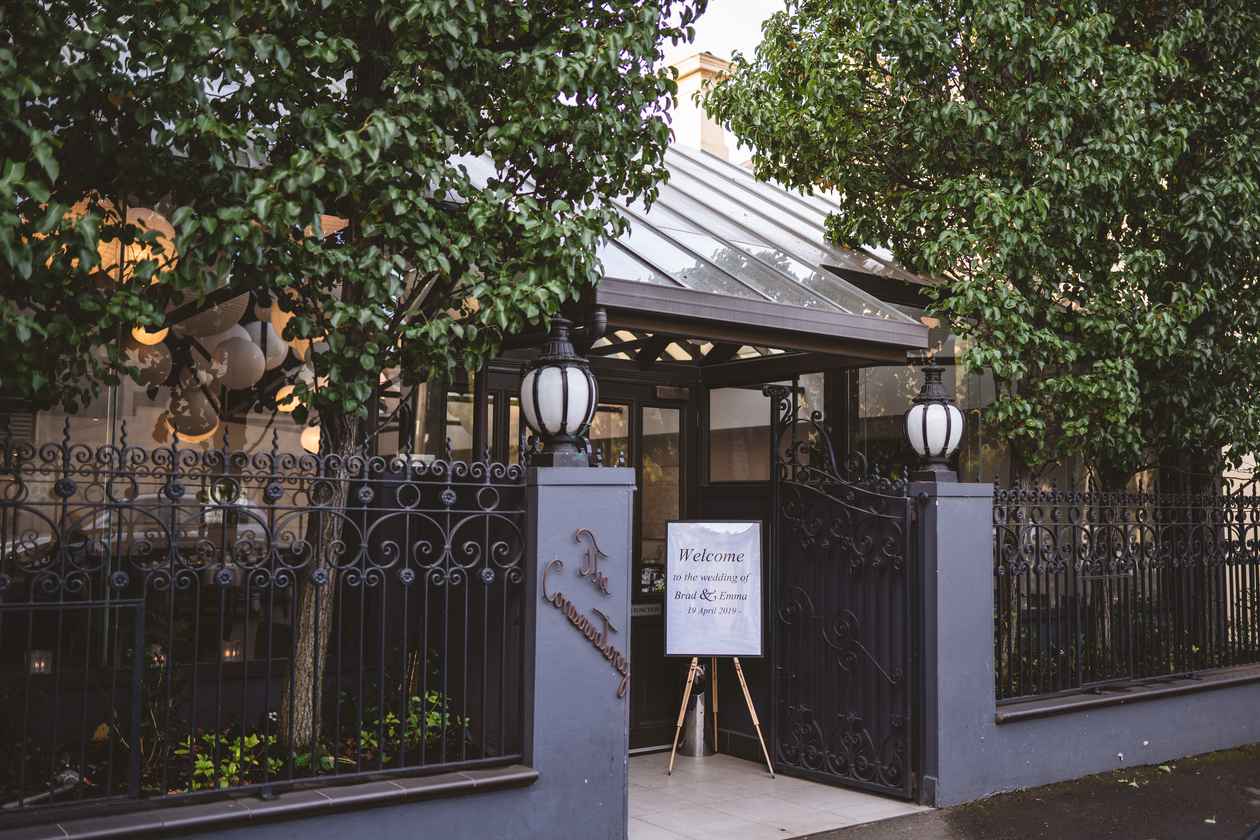 Tell us about your Gown(s) / Suit(s) (style, how you found it, what you loved about it). What about the the bridal party fashion choices?
Our wedding style was simple but elegant, nothing over the top. We also wanted to keep our wedding purchases local by supporting Australian designers or businesses and shopping locally. Emma wore a full-length gown from Pasduchas and Brad wore a black suit and bow tie from Prinzi Collections.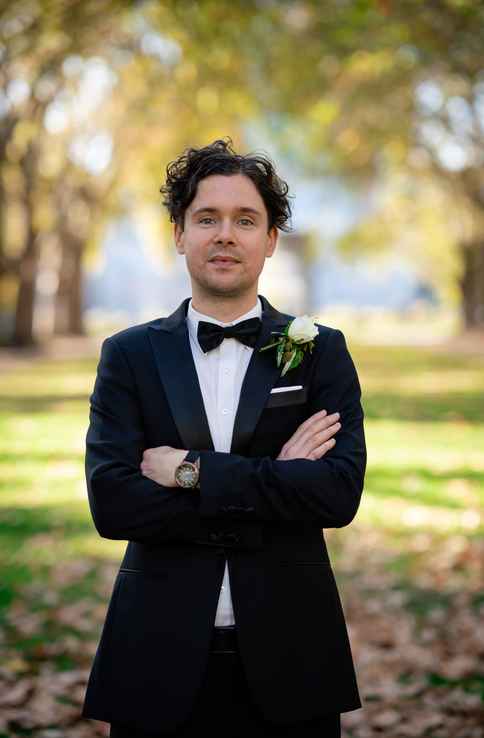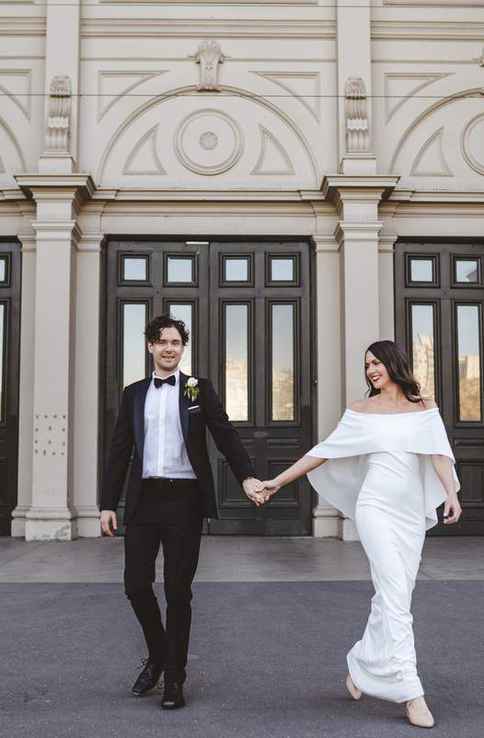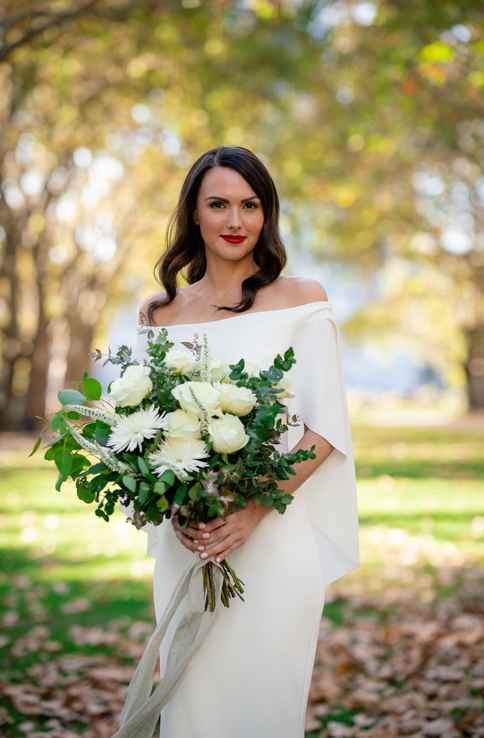 What Style / Styling did you choose for your wedding? (eg: colour scheme, flowers, stationery, cake, transport, details, themes, inspiration, the overall "look and feel")
Our ceremony and reception were both held at St Andrew's Conservatory, it is a beautiful venue, so we opted for minimal styling. The flowers were included in our wedding package, gorgeous arrangements of white and green flowers which set the tone for the theme of the wedding. We had white stationery with hints of gold and timber cake stands. The overall look and feel were crisp and classy.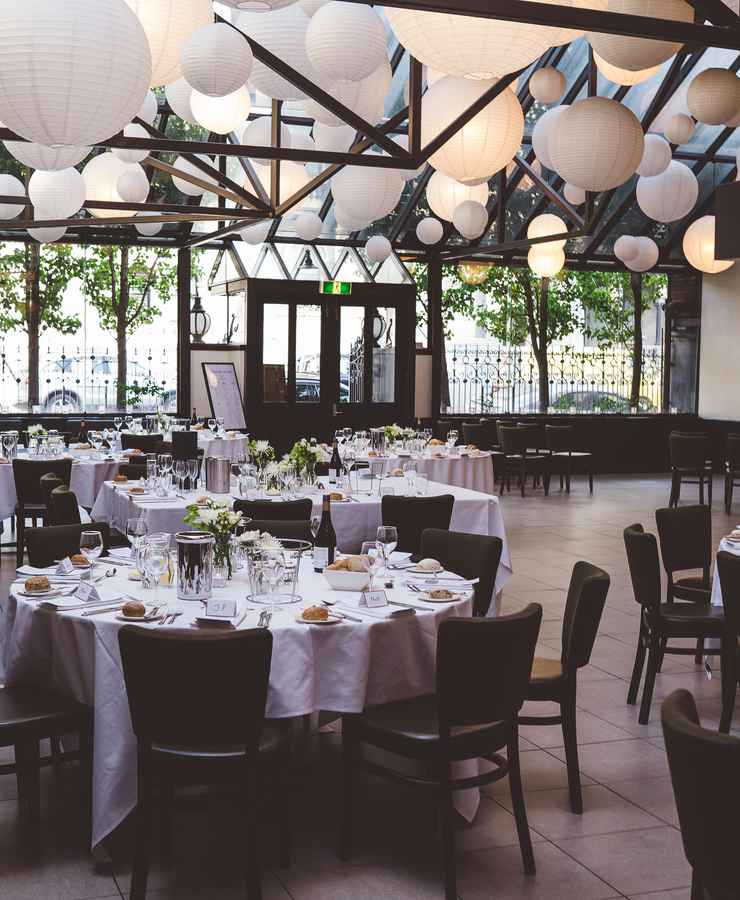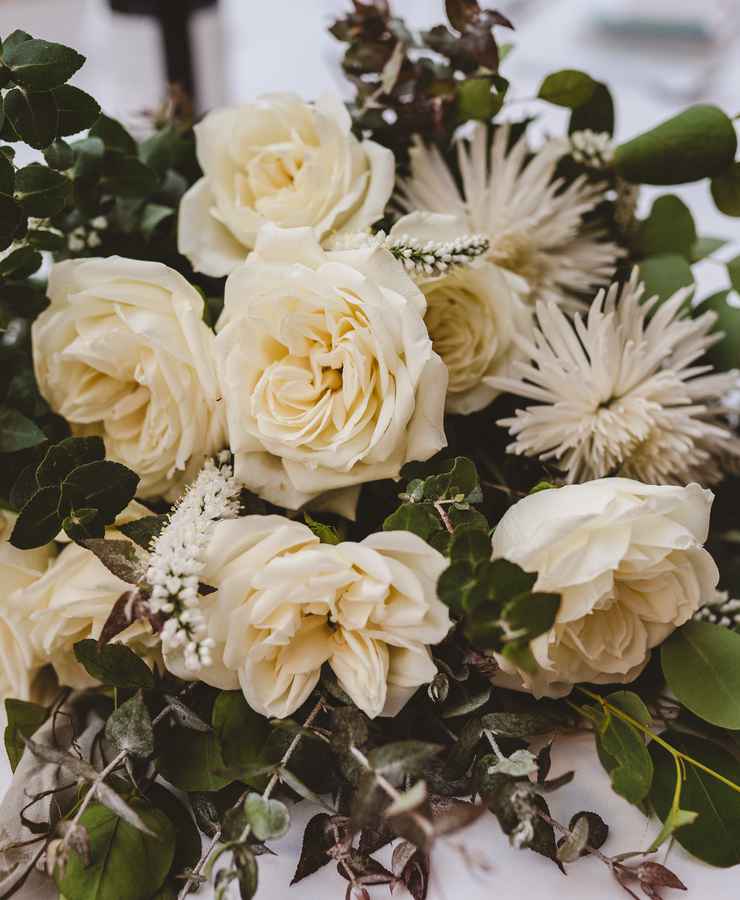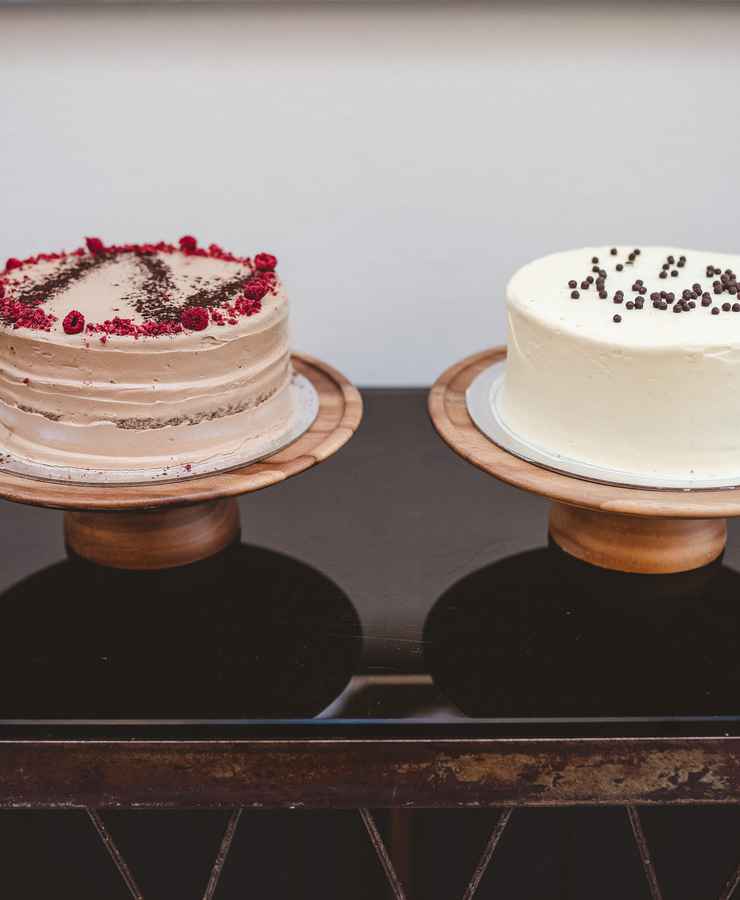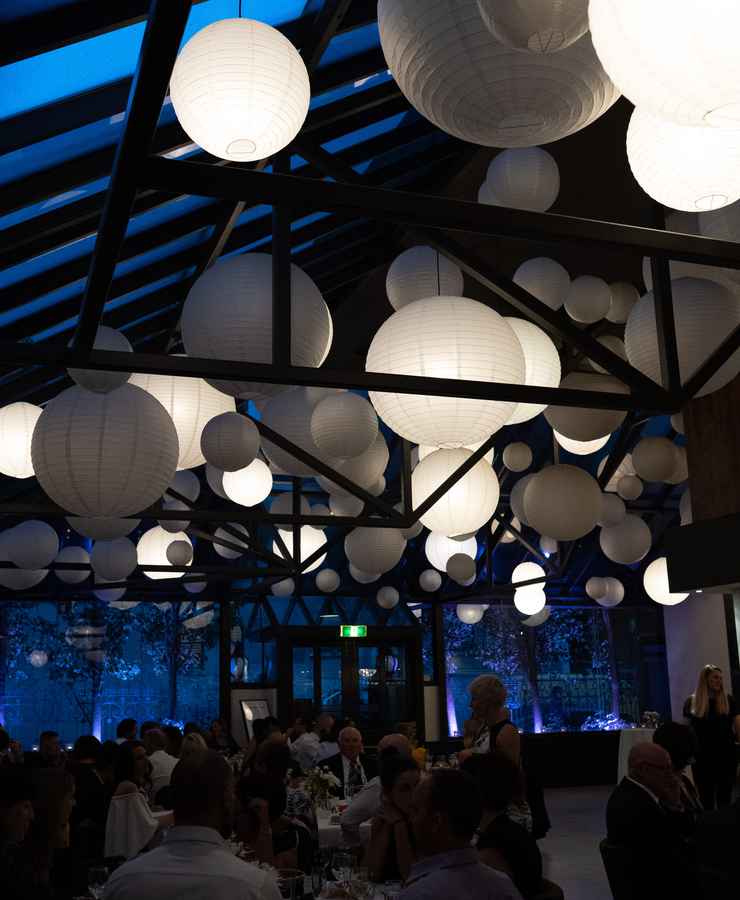 What were the highlights of your day?
Having our friends and family together in one place. We didn't over complicate the day and it all went exactly to plan.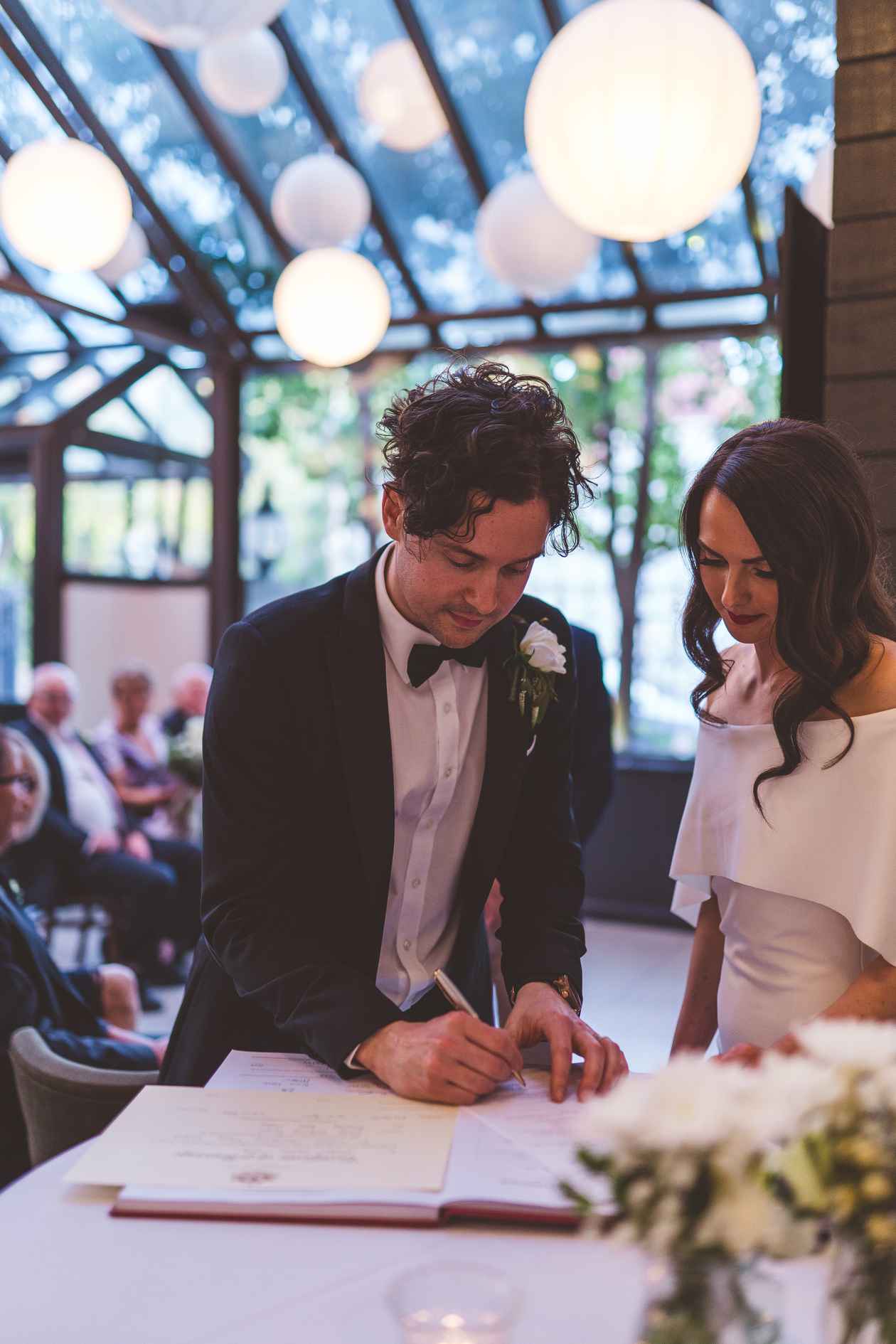 Tell us about any funny, poignant, challenging or emotional moments?
We took photos before the ceremony which meant we had time to take a moment together to calm any nerves and start to anticipate the wedding together as a couple.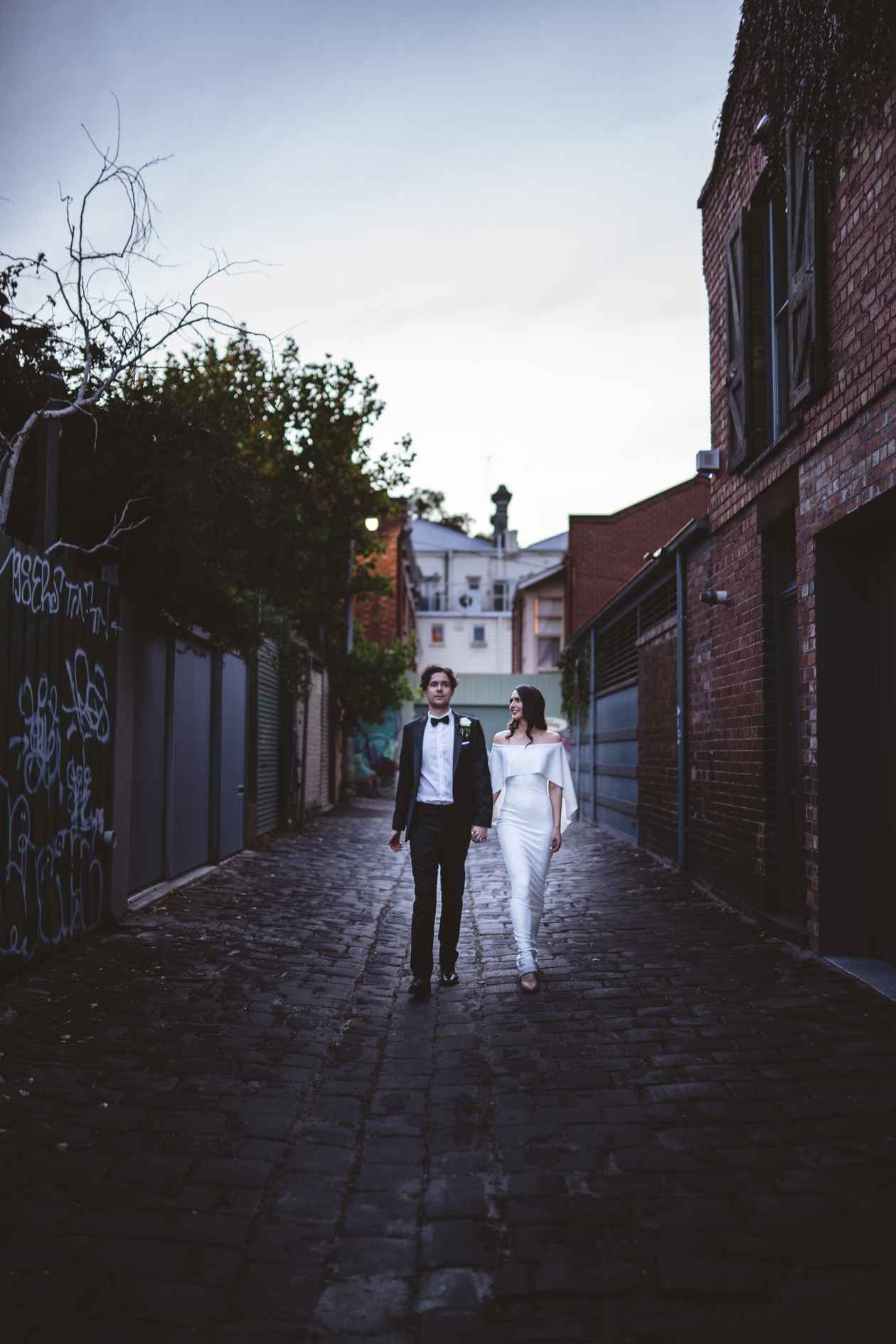 Where did you go for your Honeymoon? Why?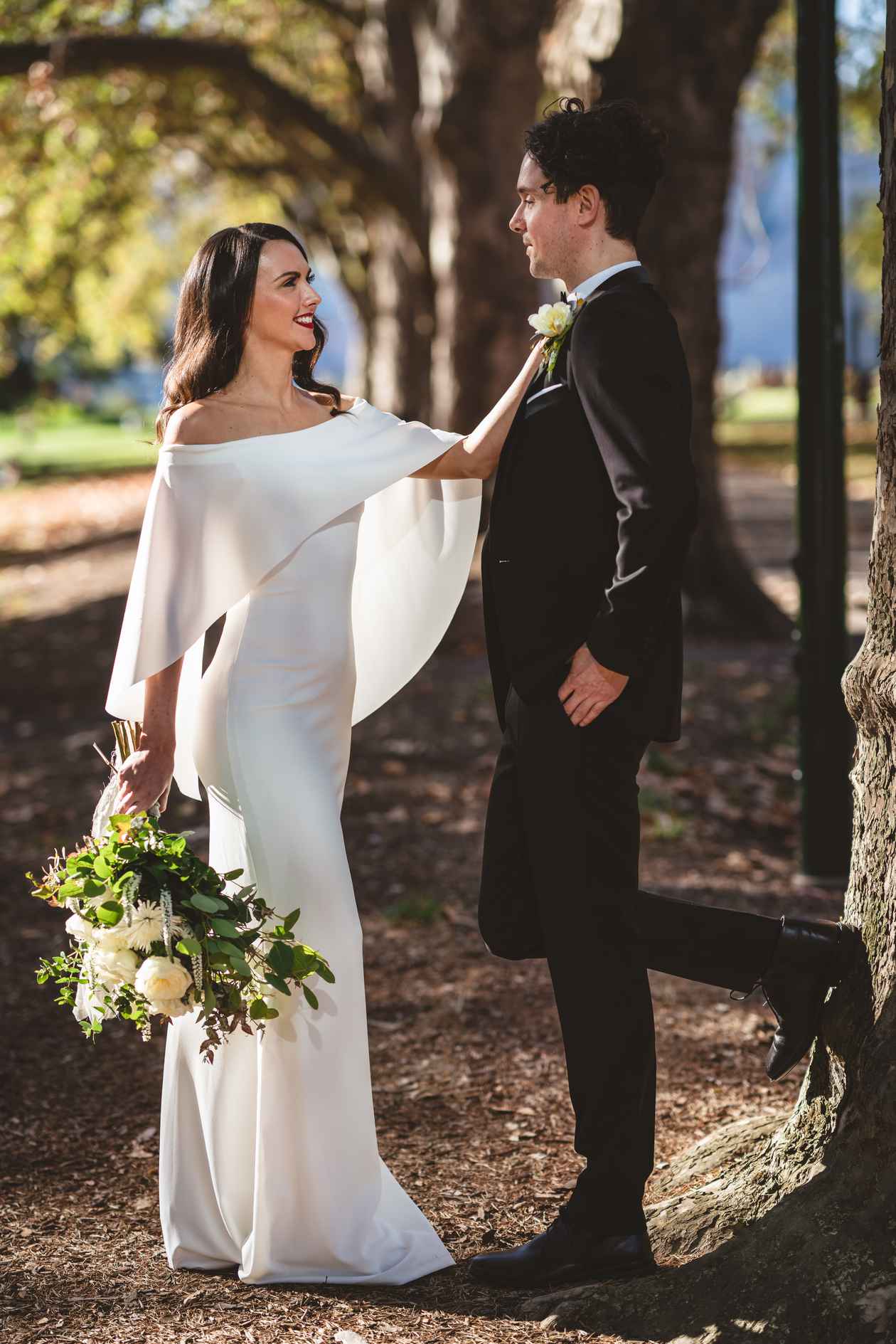 Do you have any advice for other couples?
The day really does go quickly. Don't over complicate the wedding or do something just because you think you should for others or for tradition, stay true to you as a couple.
For more inspirational wedding stories, Visit Real Weddings to find your perfect Melbourne wedding venue or get your obligation free quote today at St Andrews Conservatory!