Felicity and Kenton met at their local surf lifesaving club in Portsea 7 years before Kenton proposed in 2012.
"When Kenny took me out for a Christmas date I had no inkling that it might be 'the night'. After dinner, he got up from the table to use the bathroom. I saw him stop at the cloakroom and assumed that he was looking for his wallet. Waiters swarmed towards him as he rifled through the pockets of his jacket. They backed away however as soon as Kenny waltzed towards me with a box in his hand an enormous grin plastered on his face. He got down on one knee and said, 'Felicity Eva Pearce, will you do me the honour of being my wife?' It was such a beautiful moment."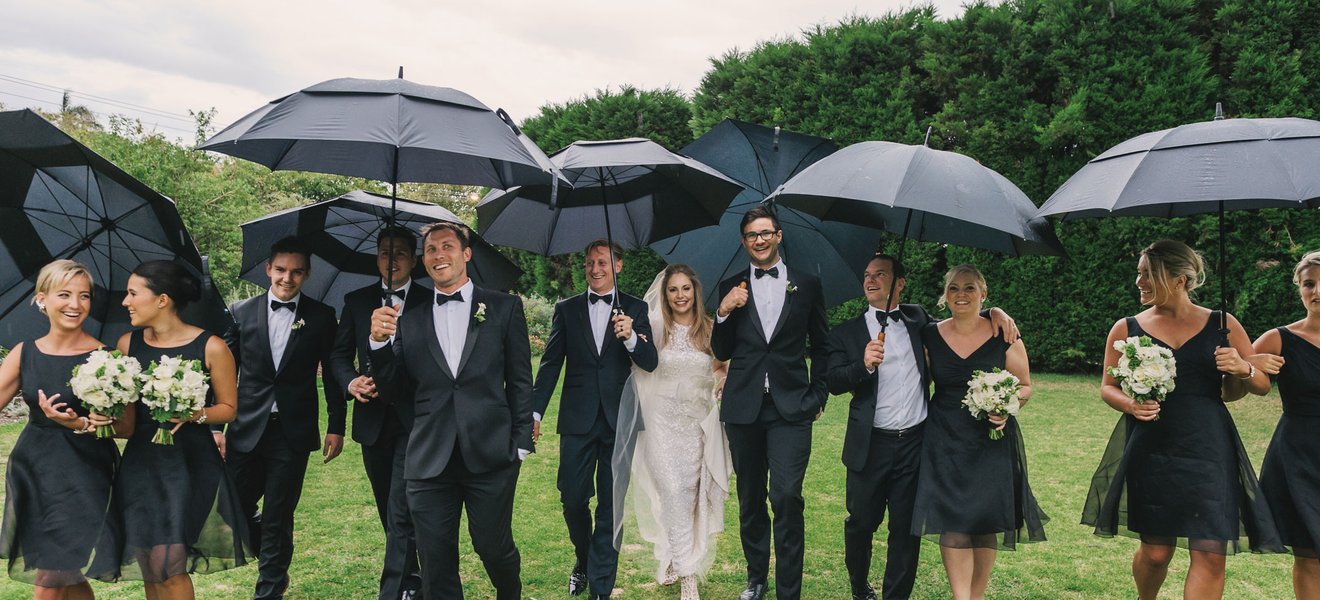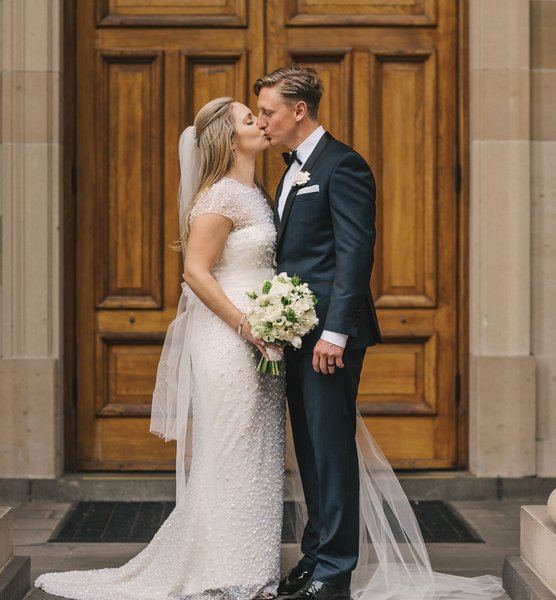 Felicity describes planning the wedding from start to finish as all-consuming, "It was like having a second full time job." It took Felicity and Kenton over a year to plan their wedding and 'foodies' reception. "We love fine dining so for us it was really important to have great food and drink at our wedding."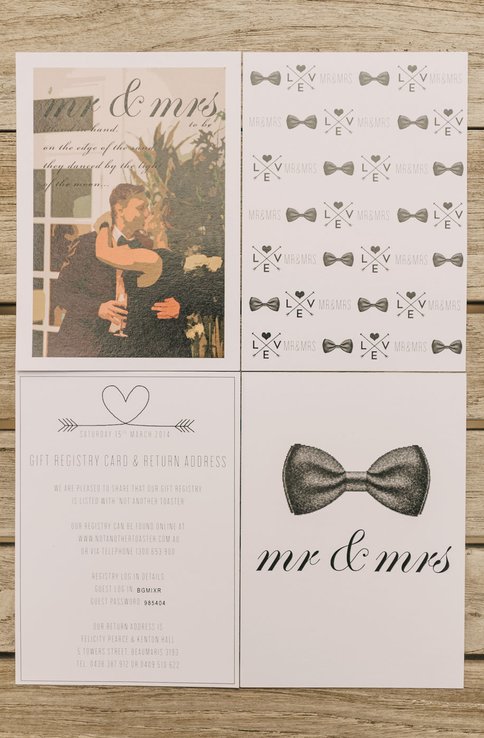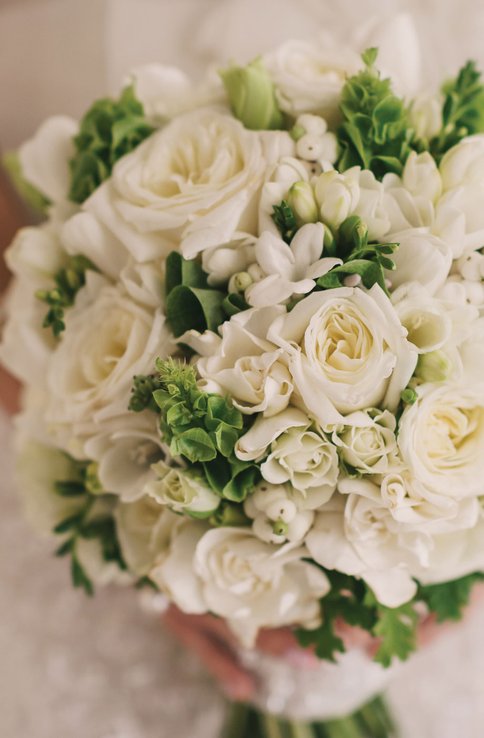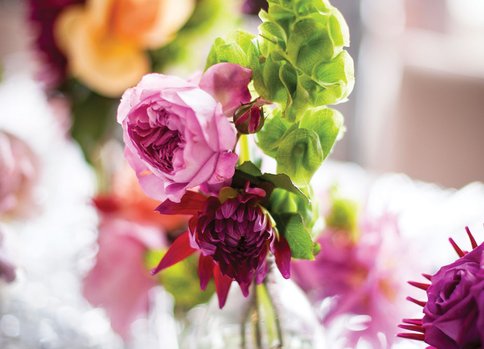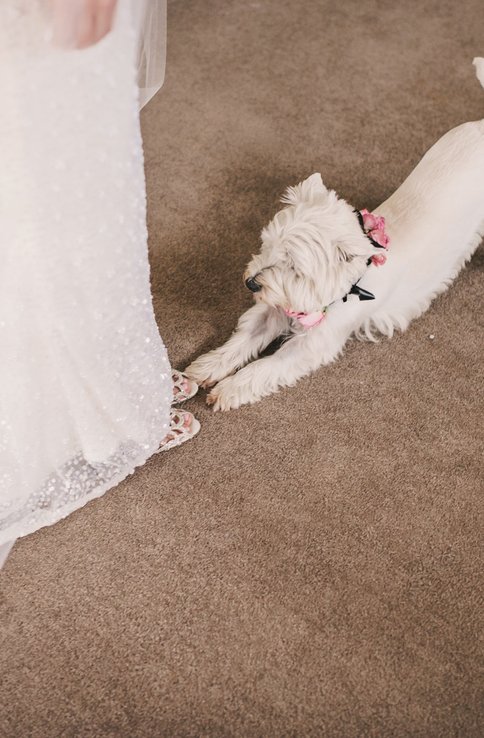 Felicity and Kenton drew on aspects of the venue and added their own stylistic flair and personality. A pair of inflatable swans floated in the shallow pool in the centre of the space, "We wanted to showcase our personalities and make our guests feel completely at ease," Felicity said. The modern wedding decorations with hints of gold and silver helped create a festive mood. The fully sequinned bridal tablecloth was particularly eye-catching.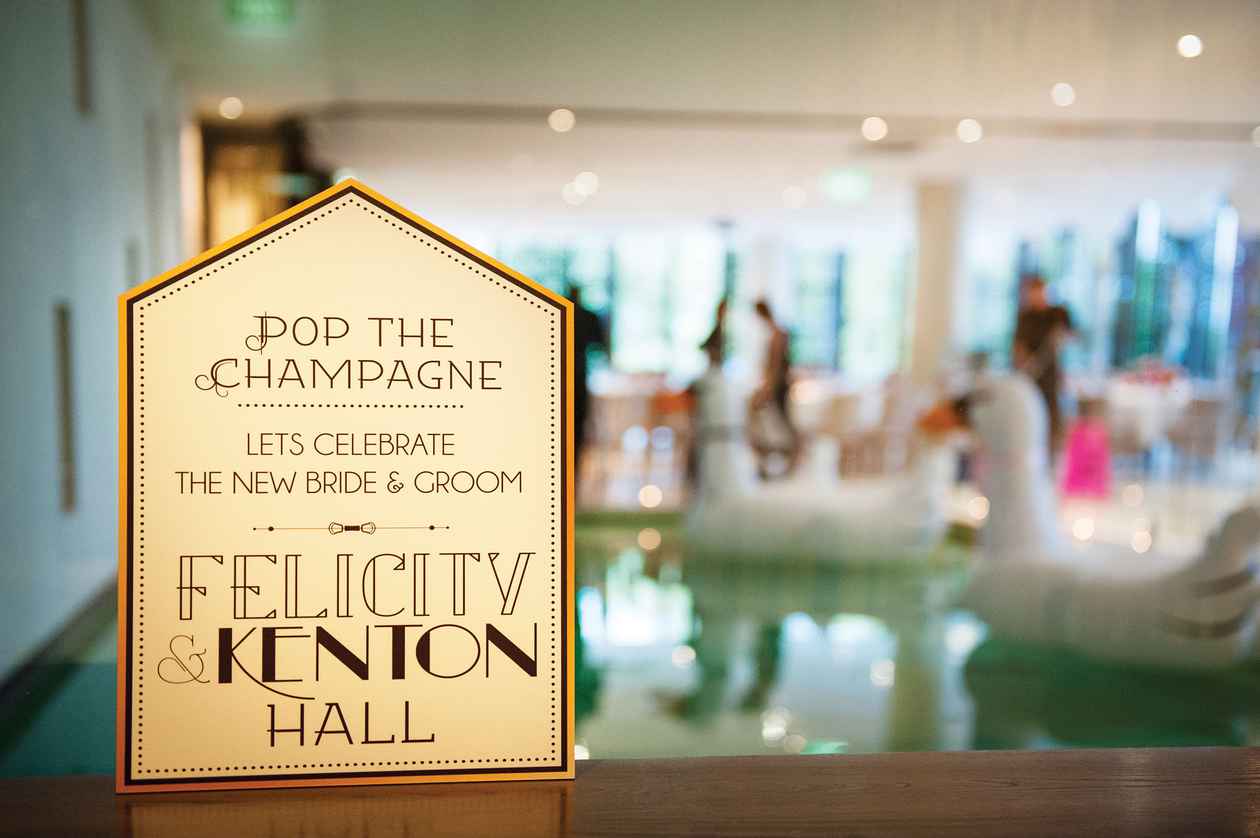 The decorations complemented Felicity's beaded gown. "I was flicking through a copy of Real Weddings magazine when I saw an incredibly elegant gown. I was so taken with it that I flew to Sydney to try it on," Felicity said. "I tried on 3 other gowns during the appointment and ended up choosing the gown I had seen in the magazine!"
For more inspirational wedding stories visit Real Weddings, the most trusted online for best wedding venues in Melbourne!